Shopify Reunite 2021 - What merchants need to know
Introduction
Since the occurrence of Covid-19 pandemic, the majority of businesses are being affected. Shopify is currently powering over 1,000,000 online stores in 175 countries, so they have made huge efforts to support its users to adapt to the situation.
On May 20th, Shopify hosted Reunite, the company's first virtual event for members of its global community. Shopify Reunite was also open to all Shopify partners and the public, covering the latest product news in areas like finance, retail, and shipping to highlight how Shopify is helping merchants to future-proof their businesses amid COVID-19.
What lies ahead of Shopify merchants in 2021?
The Covid-19 pandemic is considered to be unprecedented, having influence on all aspects of people's life. We have seen radical changes to commerce in general and ecommerce in particular. Many people have lost their jobs, so they have to remove non-essential goods from their basket. Social distancing policy in many countries has prevented shoppers from coming to pick up their desired products in stores, forcing them to buy stuffs online more frequently.
About merchants, they were forced to close their physical stores to limit the spread of CoronaVirus. They still have to pay rental fees, utility bills and labor costs, so they cannot stop their business activities. As a result, a lot of merchants have quickly adapted to the situation by bringing their offline business online so that they can continue to reach customers.
Fortunately, merchants that are selling their goods or services on Shopify can benefit from its Covid-19 resources and updates. Let's have a quick look to see what changes are and how you can make use of them to ensure our company can still survive and thrive in this lock down period.
Get online faster (Express Theme)
In many countries, residents cannot get outside because of social distancing policy, which makes many businesses in F & B go bankrupt. However, the demand for food is still there, so many companies can still survive by moving online.
Shopify has released an Express theme as a simple solution for merchants to bring their business online with an easy-to-navigate one-page experience. It is a website template designed exclusively for restaurants, bakeries or even florists, including a bunch of features:
Optimized for one-page stores: All your items and contents are displayed on one page, just like a normal landing page. The simple structure of the website enables shoppers to make a quick and hassle-free purchase.
Mobile-first design: Express theme is built specifically for smaller devices, helping people to easily navigate when shopping on their mobile phone. Your website will look like a beautiful mobile app.
Slide-out cart: Customers can add their desired items to their shopping cart without leaving their page they are currently on. The cart will appear on the right side of the page
Featured collections: All your featured collections would be displayed on your homepage.
There are currently 2 styles for Express theme, which are Bistro and Pantry. However, this theme would be better suited for stores with a small number of products rather than big stores. For instance, each product can only display one image, which is not variant-friendly. If you are not satisfied with Shopify Express Theme, you can learn more about Shopify design here.
Wider customer reach
Shopify Email
Email marketing remains one of the most effective strategies to reach your customers through a channel that you fully control. Merchants can build email marketing campaigns like an expert with Shopify Email even when they have no previous experience. More importantly, it is free of charge till October, 2021.
There are a ton of ready-made email templates such as product collections, sales, newsletters, and more. Your logo, store colors and items are automatically pulled into email templates, which saves you a huge amount of time. The emails that you are editing can be saved automatically, therefore you can go back to continue your work at any time. Shopify email also comes with a powerful email analysis capability. You can send and track the emails that you sent from your Shopify dashboard just like other digital marketing campaigns. Your campaign data would be automatically collected to generate a comprehensive report including open rates, sales, and many other indicators.
Localization
When it comes to global expansion, localization is one of the biggest challenges. Selling efficiently in foreign markets involves customizing your ecommerce store so that it matches preferences in different national markets. During Reunite, Shopify shared a few ways that they are helping retailers to create localized shopping experiences when merchants scale their business internationally:
Local Domains: Merchants will soon have access to local domains – a feature that enables them to assign individual domains to a specific country. Setting up local domains will improve the shopping experience of international customers, build trust, and help encourage repeat business. The local domains feature uses HTML hreflang tags to help Google direct customers to the right country and language version of the store, which can positively contribute to the store's SEO ranking.
Shopify Payments now supports 133 currencies: Previously, Shopify Payment only supported 9 key currencies: GBP, AUD, CAD, EUR, HKD, JPY, NZD, SGD, and USD. But now, merchants can sell in 133 different currencies and get paid in their local currency.
Custom Foreign Exchange: In Shopify Reunite, Shopify declared that they are developing custom pricing rules to give you more control over your product price. Even when the foreign exchange rate fluctuates, merchants can keep a stable price for their products. This is such an important update for merchants selling globally.
Previously, users could only convert product prices from one currency to another based on foreign exchange rate. Meanwhile, sellers always want to localize their pricing of each store based on regional taxes and shipping cost. This is such a big drawback of Shopify over other platforms such as Magento. Sellers on Magento have been able to apply localized pricing strategy for a while.
Checkout process
Checkout process has a huge impact on the conversion rate of an ecommerce website. The Shopify team is working on a lot of updates to improve customer checkout experience.
Shopify Pay installments
The Covid-19 pandemic has caused record unemployment and economic uncertainty. A lot of people would run into trouble with their cash flow. Therefore, the option "Buy now, pay later" would be so great to consumers, and it also helps merchants to sell more. That is exactly what Shopify Pay installments is doing. It enables consumers to split their payments into four equal installments, with no interest or extra fees. Shopify is working with its financial partners to ensure merchants still get paid instantly.
Delivery options
This feature allows merchants to create a separate delivery experience for local customers. The installation process is straightforward, and it is available for free on any Shopify plan for stores around the world. Shoppers in your delivery area will be eligible for local delivery at checkout step and they will receive automated delivery updates as well.
Additionally, Shopify has launched to Shopify Local Delivery to help you manage your local deliveries efficiently. The app is completely free on Shopify App Store, you can get access to the app here.
There are 3 key features on Shopify Local Delivery:
Deliver with optimized routes: Merchants can easily create a delivery list to share with shippers (as long as the shippers can access your store admin). The feature will suggest the optimized route for up to 100 stops (including the starting and ending location).
Keep track of delivery progress: When the shipper updates order status in the app, you can see that on the orders page of your Shopify admin or Shopify mobile app.
Stay in touch with your clients: Clients will receive an automated notification via email or SMS when their order is on the way, has been delivered, or has been missed.
Shopify Balance
Craig Miller, Chief Product Officer of Shopify, said that the company would choose an America-first launch for this Shopify Balance. Shopify Balance consists of:
A Shopify Balance account: A one-stop-shop within the Shopify admin where merchants can get a clear view of cash flow, pay bills, track expenses, and make decisions about the future of their business. Shopify Balance Account is "the business account built for independent businesses and entrepreneurs."
Shopify Balance card: Physical and virtual cards that merchants can use to access their money faster when spending in-store, with mobile or online, as well as withdrawing from ATMs
Rewards: cashback and discounts that are given back to merchants on everyday business spending like shipping and marketing.
In Shopify admin, merchants will be able to see cash flow, pay bills, and track expenses. This is the result of their attempt to rethink the bank account in a different way that is more suitable for a business' needs. Miller also promised a "super instant setup so you don't have to fill out any, crazy forms like you do if you were to set up a business bank account."
Omni-channel (Brand new Shopify POS)
Since 2013, Shopify has launched Shopify Point of Sales (Shopify POS). Merchants can connect POS hardware, software, and payments instantly to accept payments anywhere with wireless hardware. Shopify POS has connected brick-and-mortar stores with online sales channels, bringing in a seamless shopping experience for shoppers.
In May 2021, Shopify launched an absolutely new version of Shopify POS. The new Shopify POS is a more comprehensive solution to unify online sales channels and physical stores, unlocking all the omni-channel capabilities of your business including many new features:
Omni-channel management from a single: Offline and online sales, orders, products and payments are integrated into one unified customer experience.
Greater flexibility for increased selling: Through in-store or curbside pickup and local delivery options, merchants can continue all while social distancing.
Real-time inventory management across all channels: This gives business owners greater flexibility to pivot inventory to other locations or online based on performance.
Additional buying options as your stores reopen: As social distancing regulations are loosened over time, sellers can offer home delivery, with the ability to sell items in stock at other locations. Shipping cost will be automatically calculated at checkout.
New, intuitive smart grid feature - with shortcuts: Business owners can keep their most-used apps, discounts, and products at their fingertips and speed up checkout with the smart grid that adapts to actions in the cart.
Broadened capabilities through app integration: Shopify POS Apps can easily integrate for an endless possibility of store experiences, like appointment scheduling for in-store visits or door-counting apps to control foot-traffic. Sellers can download it in minutes from Google Play Store or App store.
More actionable insights: With Shopify POS, merchants can manage operations with greater actionable insights on store performance and reporting to help merchants make better business decisions.
Mobile checkout: Shopify POS can help staff serve customers faster and check out anywhere in the store or curbside.
Shop Channel
Shop is a brand-new app powered by Shopify, combining the great power of Shopify Arrive and Shop Pay. It is a digital shopping assistant for shoppers, enabling them to speed up their checkout process, discovering their favorite brands and keep track of their orders in real-time. From a merchant's perspective, Shop is an additional sales channel that helps improve the online shopping experience for their customers. Shop, together with their Shopify store and Shopify POS, will become a free channel inside of Shopify that is available to all users.
In Shopify Reunite 2021, it has been announced that 16 million consumers are using the Shop app, which means merchants will be able to get access to a ton of potential customers via this channel.
Buyers will also see personalized product recommendations from brands that they have previously bought from. And when they decide to buy, customers get a lightning-fast checkout experience with Shop Pay. Lightning fast checkout and personalized experience also increase conversion rate by 18%.
Soon, merchants will be able to use Shop to tell their brand story, by customizing how and where their brand shows up in the app.
Recap
Shopify Reunite 2021 has showcased all the latest updates from Shopify to support its merchants to overcome the global pandemic. Now they can quickly build an online presence and optimize the checkout process for higher conversion rate. Whether you are new to selling online or you are switching from other platforms to Shopify, you can get access to your desired learning resources from Shopify here.
New Posts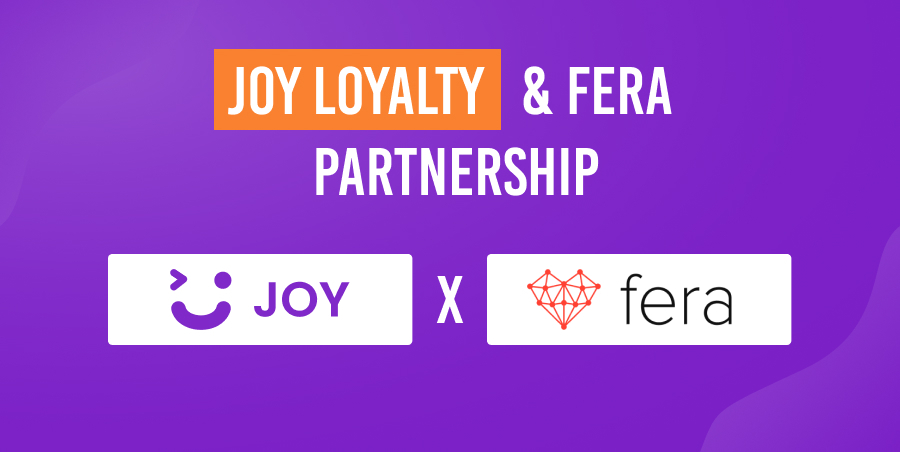 Subscribe
Stay in the know
Get special offers on the latest news from AVADA.
40k
subscribers has been joined!
Earn $10 in reward now!