Shopify Multiple Stores - A Brief Guide on Running Multiple Shopify Stores + Tips!
Having a single Shopify store may be a good idea for certain people. Having numerous Shopify stores, on the other hand, appears to be the best option for those looking to expand their brand, sell worldwide, or sell a variety of products. When it comes to running several Shopify stores, many sellers are not sure if they can do so or how to do it.
Shopify allows you to link your store to a single account. If you have to log in and out of various accounts to handle multiple stores, things could become a little messy. You can't set up several stores under the same Shopify account. This is why you as a business should consider your alternatives and how to streamline this process.
A single store and a single Shopify account can make it easier to offer a wide variety of products. It's usual for most single brands and single-store merchants. You'll have to use various Shopify accounts if you're selling a wide range of products or if you're representing several different brands.
We'll go through the benefits of selling on numerous platforms, as well as the pitfalls to avoid and strategies to employ if you want to be successful.
How many stores can you run with a single Shopify account?
There is a common question among Shopify merchants: Is it possible for a person to have more than one Shopify store?
Is it possible to open as many Shopify stores as you want? Depending on your business demands, goals, and resources, as well as how many you can realistically handle, there is no one-size-fits-all answer.
However, unless you're ready to pay for Shopify Plus, you can't run several Shopify stores from the same account. Most Shopify store owners buy one of three accounts: Basic Shopify, Shopify, or Advanced Shopify. These options do not allow you to have several Shopify stores on a single account.
If you're thinking about opening a second Shopify store, there are a few things to keep in mind. We'll go through those shortly. It's not uncommon for a firm to have many Shopify stores for a variety of reasons. If they're B2B and B2C, it's possible that the things they sell are significantly different. Find out when and why it makes sense to launch another Shopify store in the next section.
Why Should You Run Multiple Shopify Stores?
There are a number of situations in which running numerous Shopify stores for e-commerce firms is a worthwhile investment of time and money. It's not for everyone to run many Shopify stores. Only selling through one shop may be an option for some.
Certain retailers, on the other hand, stand to gain from operating many locations and should give it some thought. Expanding your business and providing better service to clients might benefit from it. If you're running numerous Shopify stores, here are some of the reasons why you might want to.
Global Expansion
If you're considering expanding internationally, you'll need to get used to the new market. We should strive for an ideal situation where we can smoothly integrate into the local culture.
If you want to get a leg up on your competition, you need to understand as much as possible about the culture and habits of the people you're trying to reach out to. If you can establish credibility and trust with your potential clients, selling to them will be much easier.
To ensure your website and products are tailored to the specific needs of each market, you should have a distinct Shopify store for each country. One of the best things about Shopify stores is that you can customize them to target whatever market you want. If you're selling goods in the UK, for example, your store can contain regionally-exclusive items and all prices will be in British pounds.
Creating a new outlet
Off-price or outlet brands are another strategy used by luxury retailers to expand their businesses. They're trying to reach a different demographic with these lower-priced variants of their well-known namesake brands. This enables them to reach a broader range of customers, regardless of their budget. Despite the difficulty of this technique, several brands have found success with it.
With a general store, high-end boutique, and low-cost outlet all operating under the same name, you can cater to a wide range of customers. Using Clarks.co.uk as a case study, you can see how the UK shoe retailer separates their standard products from their cheap ones.
Market switch
Even if you're dealing with different age groups or markets, it's necessary to adapt to the needs of the audience you're attempting to reach. In fact, having various locations isn't always necessary, but it does make sense in certain situations.
B2B (Business to Business) and dropshipping have a gravitational pull on people. When it comes to entering new markets, the regular vendor has plenty of options and running numerous Shopify stores might be one of them.
It is a great strategy to expand your reach and satisfy soaring demand if you're willing to target two or three different areas. A unique store would be required for each strategy, of course.
Costs of running Multiple Shopify Stores
To run several Shopify stores without the assistance of a professional, a non-professional Shopify user would need to invest a significant amount of money. To give you an idea of what each of your shops will cost, here are a few examples:
Shopify's plans range from $29 to $299 per month, including credit card processing fees of 2.4 to 2.9 percent plus 30 cents for each transaction.
This template costs anywhere from $0 to $180.
If you use an average amount of applications, you'll pay roughly $120 per month for Shopify apps (based on the average app pricing and the number of apps used by store owners).
It's a big amount if you multiply those costs by the number of stores you have. For those who are willing to put in the work, owning many Shopify sites may be an extremely lucrative endeavor!
Best practices run Multiple Shopify Stores efficiently
Your business should be run in a certain way. Without proper management, you'll rapidly get overworked, and your stores will suffer as a result. If you're having trouble managing several Shopify stores, have a look at our list of recommendations.
If you haven't yet set up a Shopify store, you can follow this guide below.
#1 Configure your store
Each new location is set up in the same manner. To ensure that all correspondence is sent to a single address, we suggest using the same email address across all of your stores. In order to keep your email inbox tidy, you can set up filters for each store.
#2 Optimize each store independently
In case you're selling to a variety of customers in numerous countries, you'll need to tailor each store's content and offers specifically for the target demographic.
Your stores won't employ the same sales keywords and blog topics because each of your big audiences will be looking for distinct things. If you want to make your website more popular in your area, you might utilize keywords that are specific to your area.
To better understand your customers in a certain region, install Google Analytics for each shop. You can target local keywords, promote country-specific bargains, use a different site design or URL structure, and provide local content for your website visitors as part of a larger strategy to increase traffic to your site.
#3 Focus on one main theme
In the event that you have many Shopify stores offering the same product, it is best to keep the theme consistent.
While it's important to customize the look and feel of your store to meet the needs of different regions, your brand's overall identity should be clearly defined. If you're in Brazil or Australia, stop by these two KFC locations. The layouts and items may be different, but the color palettes, enormous picture blocks, and site navigation buttons are all extremely similar to each other.
Cementing your brand's consistency while also saving you a ton of time is a win-win situation for entrepreneurs on the go.
Shopify themes can be used to import and export templates between numerous stores. You may reuse your storefront and adjust it in another store after you've made it once, saving you many hours of labor and giving all of your locations a cohesive look.
#4 Take advantage of real-time stock updates
Consider real-time inventory updates as a way to keep track of your goods in several locations. This will help you avoid overselling and other fulfillment disasters that can cost you money, damage your brand's reputation and enrage your customers.
Improve your consumers' shopping experience by making sure you always have enough products in-store with a real-time inventory management system. In order to maintain track of your inventory regardless of which store offers a specific product, you'll want to centralize your inventory management.
#5 Create a unified customer service platform
It can be difficult to keep track of customer support tickets in multiple locations. For international consumers, this is especially important when providing help in a different language.
One central inbox allows you to handle all of your customers' questions and orders more quickly and effectively, as your customer service team can access it at any time.
In addition to streamlining your customer service, using such a system will improve the customer experience, which in turn will lead to higher levels of customer loyalty.
#6 Utilize product information management (PIM) platform
There's a significant probability that your product information is organized differently in each of your Shopify stores. Businesses with various locations may find it difficult and time-consuming to keep track of product information. Inaccurate data can be generated as a result of this practice.
A product information management (PIM) system can help you avoid this problem by centralizing all of your product information. As a result, you're able to standardize, sanitize, and keep current all of your data across all of your stores.
Using a PIM system, your company's information is tracked and distributed across all of your channels effectively, resulting in unified information that is constantly updated.
#7 Manage your orders from a single location
It's difficult to keep track of every order that comes through your stores. In this situation, a centralized system for managing orders can be beneficial.
You'll have an easier time fulfilling and tracking purchases and returns if you centralize your order management. An order management system should include the following features:
Regular synchronization of inventory
Rules for distributing merchandise among multiple retailers and sales channels via automation
Fulfillment nodes receive and distribute orders
#8 Use data analytics
A multi-store strategy is a terrific way to find unexplored market niches with the Shopify platform.
To learn more about your customers, use tools like Google Analytics and other analytics programs. By doing this, you'll be able to discover who your core audience is and whether or not you're well-liked among them. With this information, you can determine whether or not to refocus your store or invest in another Shopify site to better target this audience.
#9 Employ SEO
To ensure that your Shopify multi-stores are getting the most exposure, you'll need to examine each store's SEO. Search for appropriate high-ranking keywords using free tools like Ubersuggest and target them on a landing page for each website:
Headings
Meta-titles
ALT text for images
SEO, on the other hand, necessitates a constant effort to stay ahead of the pack. Don't waste your keywords by targeting them in multiple stores at the same time.
Challenges of running Multiple Shopify Stores
Management of orders and payments. Regardless of the store they order from, your clients will be able to choose from the same product line across several retailers. This is where things may get pretty complex and increase the potential of numerous problems if you don't use Shopify data export or anything similar.
Keeping track of inventory. Additionally, it can be tough to effectively monitor your stock, putting your visitors in danger of dissatisfaction. For example, there may be no guarantee that the item is in stock, and irate consumers' constant inquiries can make matters much more difficult.
Organizing product data. Organizing product data across several stores may be difficult due to the layout of your stores. This includes things like product names, images, descriptions, and prices, all of which can cost you a sale or two if done incorrectly.
Online marketing difficulties. If you have two Shopify stores, you'll need to spend twice as much time and effort on domain creation, on-site SEO, and other associated tasks to make them both successful.
Support for the client. The sheer volume of inquiries you receive from various businesses can be taxing not only on your resources but also on the level of service you provide to your clients.
There are a number of Shopify apps for multi-store businesses that can help you deal with the issues listed above.
Some apps to manage multiple Shopify stores hassle-free
There are many Shopify apps available that will make managing multiple stores a breeze. Shopify has a slew of useful apps that can help you manage your business more smoothly and enhance the shopping experience for your customers.
Skubana
With Skubana, Integration and import of orders from every sales channel, as well as synchronizing inventory across stores, warehouses and third-party logistics (3PLs), and distribution centers, are critical for companies with multiple locations. Rate-shopping, order splitting and routing, and stock reordering may all be automated with Skubana. You can avoid overselling, bad experiences, and even a market suspension with its assistance.
To assist you in remaining on top of inventories, Skubana also provides seasonal forecasts. Make sure you always have enough inventory to meet demand. Aside from that, it's compatible with a slew of e-commerce sites and delivery services, including Amazon, eBay, and Walmart, as well as the likes of DHL, FedEx, and UPS.
Veeqo
As an omnichannel retail platform, Veeqo syncs all orders across sales channels in real-time to enable eCommerce entrepreneurs to manage multichannel inventory, manage orders, and take care of shipping. It makes it simple for retailers to automate shipping procedures and track their company's progress.
Several marketplaces, shipping solutions, 3PLs, POS systems, accounting solutions, helpdesk solutions, and marketing tools are all included in the software's integration capabilities.
Rewind backups app
Backups of your Shopify stores are automatically performed by the Rewind Backups app, and any changes you make to those backups may be simply undone. If you have many Shopify stores, this automatic backup is a lifesaver.
Rewind Backups may back up all of your business's data, including items and product photos; customers and inventory; orders and collections; pages, blogs and blog posts; themes and theme files; store policies; locations; shipping zones; menu navigation; stored searches; and gift cards. Each and every one of them is secured by a different type of encryption. A few minutes after that, you'll have the ability to recover a single item or a whole collection.
Boost Product Filter & Search
Boost Product Filter & Search app is supported by a remote team of seasoned eCommerce specialists from across the world that assist firms in scaling up. This app makes it easy for online shoppers to navigate through online stores effortlessly and locate the preferred items in e-stores. It employs a variety of complex capabilities for product filtering, search bar optimization, search merchandising, on-site analysis of searching activities, and much more.
This powerful tool is for any merchant looking to capitalize on growth through technology. It provides Shopify merchants with powerful product filter trees with a variety of choices and displays settings, smart Shopify search capabilities for hyper-relevant results, a variety of tools for merchandising with site search, and analytical reports that indicate consumer habits.
Final Words
One Shopify store is more than enough for the vast majority of Shopify merchants. As a result, opening a second location may be useful in terms of boosting revenue, better placement, and more targeted marketing activities.
It's entirely up to you whether or not you want to use Shopify Plus to manage many stores under a single account. Running several Shopify stores is a massive undertaking. It's not difficult, though, if you follow our suggestions. These tools are available to you.
New Posts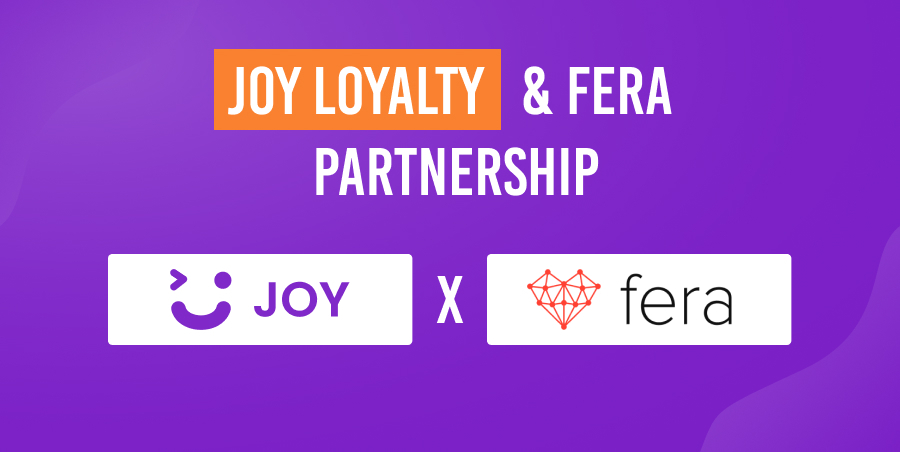 Subscribe
Stay in the know
Get special offers on the latest news from AVADA.
40k
subscribers has been joined!
Earn $10 in reward now!