Improve Customer Service Of Your Ecommerce Business
Ecommerce is a doorway into convenient shopping. The digital landscape has transformed what, when, where, and how we shop. The options to find out, research, and buy products or services had expanded. Ecommerce sellers elevated the comfort and convenience of online shopping to unprecedented levels. As the number of interactive possibilities broadened, so did the consumers' demands.
This article will explore the general definition of Ecommerce customer service, why it is important, and what methods boost customer service skills to provide excellent customer support.
What is Ecommerce customer service, and why is important
It is a common understanding that for businesses to provide a positive experience is a quality product, comparative product cost, and superior customer service. Yet, according to research, both product and price are being overtaken by customer experience. Investing in customer services is, without a doubt, an absolute necessity for keeping a competitive edge.
Ecommerce customer service takes the shape of a business client care system dedicated to offering support to online shoppers during their journey through the sales funnel.
The growth of eCommerce platforms presents multiple challenges for sellers to meet customer demands at a rapid pace. Communication and interaction are at an all-time high. Customer service should be at the center of any successful eCommerce service strategy and provided with essential tools to keep up with all the latest trends.
Ecommerce service strategy
Ecommerce service strategy depends on the type of business model you are. Despite that, understanding the phases of the buyer's journey is pivotal.
Here we can look at seven steps to take towards refined and seamless customer service.
Map of the buyer's journey
The initial step to take towards positive customer service is understanding the consumer's experience and perspective. Each customer's approach, personality, or interaction with a company is unique. The touchpoints, actions, and situations on the customer's journey highlight the amount and degree of interaction. To better understand the unpredictability of which path a customer might take to reach out, use customer journey mapping. The map represents a visual link between the customer and the company. By collecting data from the leads and customers, you can observe and follow your customers through the sales cycle. The data collection comes from focusing your strategy on the following channels and processes:
Customer channel Support
Segmentation
Personalization
Social Media
Feedback
Rewards program Each section adds valuable information to your mapping system. Detailed research saves time and resources as it promotes the anticipation of possible issues and encourages a proactive approach that decreases the chance of detachment.
The buyer's journey through the sales cycle is no longer linear. Thus, the format, customization, organization, or number of maps depends on your organization's data. If you struggle with creating your map, you can use free online templates.
![Image Source: Custellence](https://cdn2.avada.io/media/resources/R1UgHDp.png)
Deliver omnichannel experience
An Omnichannel and multichannel approach to customer service is often mistaken to be identical. The truth is that, even though they share similarities, they are two distinctive forms of customer support.
Multichannel or Omnichannel? The preferred choice depends on the company and its business model. Both will provide insight into the customer's world, but the approach distinguishes them.
Multichannel experience In multichannel experience, channels are separate and function independently. Multichannel retailing enables users to purchase from or interact with a company through various platforms but without a unified link.
The Omnichannel experience The competitive advantage of omnichannel support over multichannel is integrating all your eCommerce platforms and channels into a single unit.
Imagine your support as a tree and channels as its branches. All the channels hang on a different branch of a tree, but they all stem from one trunk.
The customer service team's pressure is immense, but omnichannel support can provide them with the right tools to service customers in real-time. They can create and access customer profiles and interaction history. Armed with knowledge and background of information, agents can respond to any channel where your customer will reach out from in record time.
Several companies still favor the multichannel approach, but it functions more like a stepping stone towards omnichannel support. The pressure is now put onto multichannel retailers, from the side of customers, to switch to omnichannel. Budgetary or insufficient staff numbers are common concerns.
Before acquiring the omnichannel software, it is best to outline your strategy. Revise all your processes, ask for input from customer support groups, and implement the support of channels into KPIs.
One of the most common metrics to use and analyze in your KPIs is the average response time. If the customer service can meet the established KPI consistently, they can decrease the average response time in reverse and increase customer satisfaction.
The general rule is to set up KPIs based on companies' historical metrics. For this effort, your customer support team's input is invaluable. Inspire them to identify, monitor, and report the common, occurring questions or topics to add to FAQs and knowledge base.
It is physically impossible to respond to any inquiry that comes your way. That's why automation is your friend. Automatization allows you to communicate with your client base. Keep in mind to add a human element to an automatic process. An automated reply that reads as if a human instead of a bot sent it is more pleasing.
Common automatic processes
Transaction messages: e.g., order or shipping confirmations, return requests.
Common and straightforward questions: e.g., When is my order going to be delivered?
Canned messages: Customizable templates for common responses or conversations.
Track the most common issues and add the Interactive Voice Response (IVR) menu
Mobile and social technology are more prevalent than ever, and their popularity is progressively growing. The help desk software has become an absolute necessity for businesses to operate an efficient service and meet the increasingly popular self-service
Self-Service practice
Self-service is a practice adopted by customers as a preferred route to solve the issue without the need to rely on customer services directly. The benefit of omnichannel support is the coordination of all guidelines and optimization on one website.
Automated ticket distribution - is a useful feature for even distribution of workload to each agent.
Optimize your website for mobile use - increasing numbers of consumers use their smart devices to search, navigate, and purchase from sellers' websites. The number one complaint is poor display options and navigation. According to research, 53% of people will leave a mobile page if it takes more than 3 seconds to load.
FAQ - Compile a list of FAQs and set up an FAQ section. FAQ sections help both customers and businesses as they provide customers with an easy and quick solution finder tool and reduce the number of inquiries for the recurring issues that would otherwise end up with customer services. It dramatically improves the SLAs. Knowledge base - is a comprehensive documentation of products, their features, articles, or guides. If your company specializes in producing several articles, transform your knowledge base into a multi-knowledge base. If your chosen software supports it, use the WYSIWYG editor for customization. The online knowledge base is a practical feature, as it is available 24/7/365. A bonus for a well-optimized knowledge base is improved SEO ranking.
Live Chat - Implementing a live chat button on your store's high priority pages is a quick and informal way to communicate with customers in real-time. It shows the personality of the brand. Leads and existing customers are looking for a near-instantaneous response.
Research suggests that live chat has a 73% satisfaction rate among customer service channels. Live chat reduces the need for departmental transfers.
As Hubspot reported, a combined percentage of 66% of customers list being put on hold and repeating the information to different reps as the most frustrating aspects of contacting customer services for help. In contrast to phone support, live chat can have multiple active conversations opened, erasing the need to transfer
Even with all of these digital innovations, many customers would still use traditional phone calls or emails to communicate. The reason is simple. It is familiar, and it adds a human element to the conversation. Email marketing continues to be the leading, high ROI marketing technique.
Whichever support you will focus on, the vital thing to remember is to respond as quickly and efficiently as possible.
Segmentation
Data collection based on segments extrapolates customers' profiles. Segmentation is a process of attributing characteristics to your subscribers, prospects, buyers, or users.
The segments are usually organized into four distinct types and then fragmented into characteristics:
Demographic
Geographic
Psychographic
Behavioral: Determining the target audience is the best use of the segmentation method.
The result of the segmentation process is an emerging persona based upon one or more segmentation characteristics. Segmentation aids in solving the riddle behind what motivates customers. Step back and observe each segment to understand the market as a whole and individual consumers.
The modern-day segmentation relies not only on the above segments but also on the preferred use of devices. Customers use at least two devices to reach the company - a mobile device and a computer.
Personalization
Ecommerce personalization is an effective method of providing relevant content to consumers. In conjunction with segmentation, retailers can customize offers, product recommendations, marketing campaigns. Personalization increases the levels of engagement, repeat purchases, conversion, and retention. To pinpoint the starting point of personalization on the journey map is rather challenging. For many companies, the thought process behind personalization should occur considerably during the purchasing process and the after-sales process. This, however, does not account for the customers who have not yet been converted to customers. Visitors that browse through your online contact are as well suitable to be offered personalized content.
Customize your landing page for a better chance of conversion, for example, by adding a discount code for a first time order.
![Image Source: BrandAlley](https://cdn2.avada.io/media/resources/IgyGfu8.png)
Use marketing automation to send "thank you for your purchase" emails to customers and offer a suggestion for a similar product that they might be interested in. Over 70% of buying experiences are based on the customer's perspectives and emotions. Some companies send handwritten notes at the end of each year as a way of showing appreciation.
An email campaign that neglects personalization is bound to be ignored, filed, or deleted. Addressing the leads or regular customers directly by name has a much more positive effect on open email rates. As per research, including your brand name in the subject line, has a 7 percent increase in unique open rates compared to emails without it.
![Image Source: WPforms](https://cdn2.avada.io/media/resources/x481gqU.png)
Examples of personalization:
Costco photo center offers its members a chance to upload and create personalized photo gifts.
Converse has on their landing page an option to design your shoes and share the results online.
Personalization is a way of enhancing and strengthening your brand's attractiveness by providing customizable features that enhance interactivity levels.
Social Media
Customers use social media platforms not only for buying but for pre and after-sale research and service. They often turn to social media if the traditional approach of reaching out fails. More and more companies are implementing social media platforms in their marketing and service strategy.
Identify the social media platform your customers frequently and focus on organizing a hierarchy of your response time.
Appoint only trained people or teams to deal with social media communications. A single negative comment can have a detrimental impact on your reputation.
Social media is a listening tool. React to comments not just with acknowledging an issue but offer a solution or directly act on customers' behalf, for example, contact customer service. Ask for contact information in a direct message and follow up with them as soon as the action has been taken.
The function of social media does not have to be only reactionary but inspiring as well. Customizing your landing page with direct links to your website can build up a relationship of followers that will act as brand evangelists.
Remember, social media should not replace your traditional customer service channel. Use social media as an alternative channel that can act as a bridge between consumers and customer service.
Feedback and reporting
Customer satisfaction score is a commonly used method used in surveys for measuring overall satisfaction. It provides companies a way to understand, engage, and empower the interaction. Tracking customer voice matters, but not all customers are prone to voice their opinions and complaints. According to research, only 1 out of 26 unhappy customers will complain. Others will refrain from purchasing in silence. It is vital to energize and encourage customers any way you can to prevent churn.
Loft does a quiz to pick up outfits based on mood. The results of such a quiz are valuable for the personalization campaign.
Customer feedback can add layers to customer experience and help companies accommodate their strategy to meet customers' demands.
Rewards program
A rewards program is an excellent opportunity to secure loyalty, reward, and deepen the bonds between the consumers and a brand. It inspires the repeating purchasing process and bestows a sense of gratitude. Customers wish to feel special, and if they are supposed to act as brand ambassadors, a loyalty program is a scheme that will reward engagement.
For instance, HumbleBundle is an online store that sells digital content and supports various charities. Purchasing subscribers can save up to 10% and decide which charity to support, keep the money in their store wallet or do both.
Final Words
The strong online presence secures brand awareness and attracts interest and loyalty. Ecommerce businesses require champions of support to succeed in a mission towards engagement and loyalty. Outstanding customer service resonates across the marketplace and the digital landscape.
Oliver Stasinszky is a copywriter at LiveAgent, with a background in E-commerce and Customer Service. Passionate about writing, reading, and learning how to play any musical instrument he comes across.
New Posts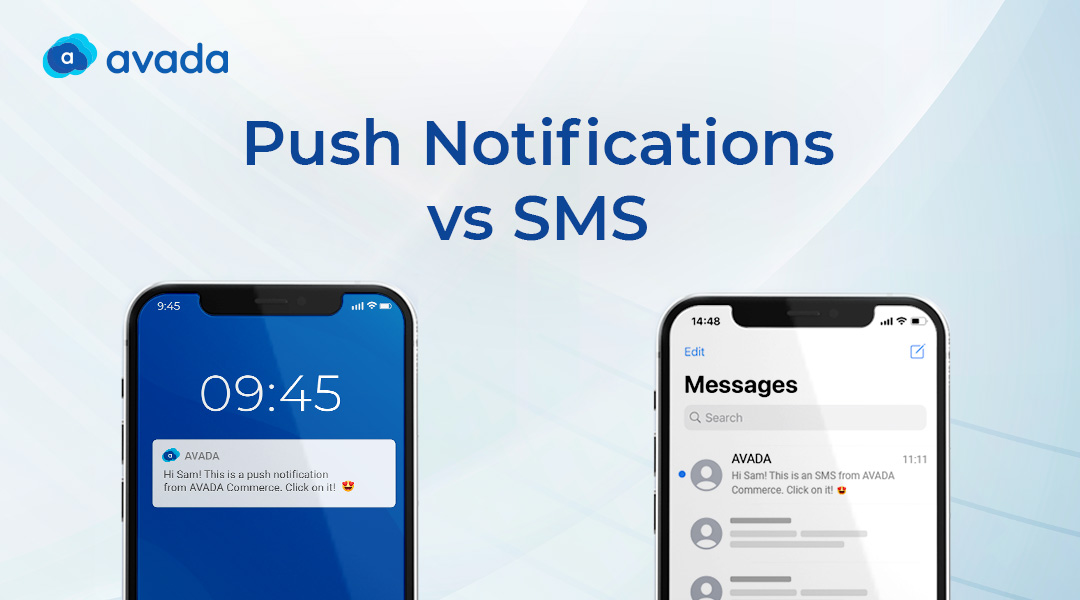 Subscribe
Stay in the know
Get special offers on the latest news from AVADA.
40k
subscribers has been joined!
Earn $10 in reward now!