Shopify Chat Review: Everything you need to know in 2023
Whether you're looking to grow your current company model or launch a totally new eCommerce brand, Shopify is an invaluable platform for businesses looking to create visually appealing online stores that will dazzle customers. Shopify Chat is one of the most flexible and powerful built-in tools on this eCommerce platform.
Shopify's live chat application enables brands to strengthen interactions with prospective consumers and increase sales through enhanced conversational marketing. This sales channel is made even more beneficial by the plethora of cross-platform integrations that add useful tools and capabilities to this program. Read our article Shopify Chat Review and start to enhance your Shopify eCommerce brand today with Shopify Chat.
What is Shopify Chat?
Shopify Chat or so-called Shopify Inbox is a live chat application that connects directly to your Shopify online store via a customized chat button. This feature enables consumers to communicate with and connect with brands seamlessly when shopping on a desktop or mobile device at any time and from any location. Shopify's live chat application enables brands to interact with customers in real-time and at the customer's convenience.
Online messaging has swiftly become the preferred way of communication for many people and is quickly becoming the preferred method of contacting businesses, particularly online retailers. Shopify chat improves the client shopping experience by providing a simple stream of the requested information that reassures buyers that they are making an informed purchase. Because messaging is familiar and comfortable, it is ideal for deploying conversational marketing to convert internet traffic to consumers immediately, blurring the border between marketing and sales.
What is Shopify Live Chat?
Shopify Live Chat is primarily used to provide immediate, 24/7 service to visitors to your website. The live chat feature makes it easier than ever to connect with consumers via a real and personalized shopping experience on a social media platform that they are already familiar with. Agents may use conversational marketing to develop relationships with clients while also boosting your brand's sales pipeline. Your brand can initiate interactions with customers through proactive notifications that lead to your store chat. Once in a conversation with a customer, agents can answer inquiries, offer recommendations based on customer needs, share bespoke discount codes, or even give customers the option to pay within the chat feature for an added degree of convenience.
These continual discussions with consumers will be crucial in promoting customer acquisition and onboarding for your eCommerce brand while increasing customer happiness. Because Shopify customer support chat is an ongoing dialogue, chat history will help customers find their preferred product or service more quickly. Customers will never again need to repeat themselves to customer service personnel. Additionally, the online chat will increase your agents' productivity because they will be able to study previous conversation points and serve clients more efficiently by focusing on their complicated concerns and delegating routine requests to the chatbot.
Chatbots can assist with typical inquiries such as order status requests, which frequently offer straightforward responses. You may program your chatbot to automatically respond with the relevant order status and tracking URL, which your customer can access at any time via conversation history. The chatbot's artificial intelligence will also help it expand the types of queries it can assist with over time. An intelligent chatbot will learn from past customer interactions and help you adjust responses on your Shopify Chat app. Prompt and correct responses will help the customer feel more connected to the conversation. This will ultimately enhance consumer engagement, improve your chat ratings, and provide your company with a competitive edge over brands that lack a robust chat component.
Pros and Cons of Shopify Live Chat
Pros of Shopify Live Chat
The utility is completely free. There are no hidden expenses at all.
It is compatible with iOS devices (visitors).
Installation is simple. You're done in a matter of clicks.
Integrates your Shopify store's sales channel with Apple Business Chat.
Establishes a connection with customers via the Shopify Ping
Cons of Shopify Live Chat
It prevents you from receiving message updates via your Shopify dashboard. Regrettably, you must download the Shopify Ping app, which is only accessible in the iOS app store.
It does not save the credentials of prior customers. This renders all of your new messages somewhat anonymous or spammy, to put it mildly.
What are the alternatives for Shopify Chat?
Tidio is essentially a live chat service designed to facilitate contact between customers and merchants without requiring the customer to leave the site. With this efficient software, you can quickly respond to your clients' inquiries. The most appealing characteristic of Tidio is that it is a free tool with premium-like functionality.
Key features:
Widgets: Alter the appearance of the chat application from your website.
Languages: Support a variety of languages; enable you to speak easily with buyers from all over the world.
Automation: Use dozens of pre-programmed bot designs.
Typing spy: Enable you to search for an answer even before the consumer sends the message!
Support: Users have access to 24/7 support.
Pricing:
The app is available for free and for a fee. The following are the price points:
Free: Free for life, but restricted to three operators; includes live chat and Facebook Messenger integration. Additionally, you can combine this with an email client. Each month, you are limited to 100 chatbot triggers.
Communicator: Monthly fee of EUR 15. This plan includes all of the features included in the free plan. Additionally, you receive the Live Typing preview feature. Additionally, the tool will display the number of visitors currently viewing your store in real-time.
Chatbot: Is EUR 39 per month, but this could be a pricing error on Tidio's part. This subscription includes all of the capabilities included in the previous two levels, plus the ability to initiate unlimited chatbot chats with your consumers.
As with Tidio, Zendesk is a live chat application that connects merchants to clear consumer dialogues. If you're not convinced by my remarks, you can always download the free trial edition.
Zendesk assists you in accomplishing such goals by enabling you to communicate with customers in real time. Because it's realistic to track your pages here, you can automate push notifications in certain situations, such as when clients become stuck throughout the checkout process. This is a rigorous method for engaging your customers while they shop to an extreme degree.
Key Features:
Market-driven data to make informed decisions about your business's efficiency.
Live chat analytics tool to assess client happiness. Enables you to respond to several conversations concurrently.
Pre-chat option to request visitor information before initiating a conversation.
Offline forms enable clients to contact you for support even when you are not available.
Visitor list displays the total number of unique visitors and the most frequently viewed pages. Conversation rating system improves your store's performance by assisting you in collecting consumer feedback.
Pricing:
Zendesk's price model is adaptable to both small and large organizations. Each package includes a 14-day free trial. Let us examine them:
Lite plan is free. It includes the previously stated conversation rating system and retains your whole chat history for 30 days.
Team plan costs $14 per month per user. This enables you to modify your widgets and deliver two customer-specific triggers. The package integrates with public apps and provides an infinite amount of storage for all your communications.
Professional plan for $29 if you feel that two triggers is insufficient. It does not impose a restriction on the number of triggers that a merchant may use and includes a conversion tracking option.
Enterprise plan is the most expensive of them all. You must pay $59 per agent, every month, in order to take advantage of its most advantageous features. It includes a real-time monitoring dashboard and live chat help 24 hours a day.
WhatsApp is a popular messaging app similar to Viber. It was acquired by Facebook for $21 billion in 2014. As a chat application, you must use this if you wish to target WhatsApp users.
Key Features:
Live chat: on your store, a WhatsApp button will appear. If your customer uses WhatsApp, he can instantaneously connect with you.
Share button: a site visitor might utilize the share button. He can share your website with his friends and contacts via his app.
Message templates: if desired, you can create automated messages in the same manner as a robot. These notifications are conditional on the customer's behavior.
Abandoned cart recovery: if a customer does not complete his purchase, the software automatically reminds him to do so.
Order updates: you can program the app to send notifications when an order is completed, delivered, or shipped, or when it reaches any other status.
Manual messages: you can generate new messages and send them to your WhatsApp contacts.
Pricing:
Free: Unlimited WhatsApp chats, widgets, phone numbers, button designs, and the share button are included with this package.
Paid: Monthly fee of $9.99. This package includes everything included in the free plan, as well as abandoned card recovery. Additionally, you receive the messaging feature, which automatically sends order updates to customers.
Not all nations have access to the app. To learn which countries the app supports, you must check the app's Shopify store page.
Message Mate Texting Platform by OwnerListens Inc is an SMS messaging platform, not a chat platform. As such, be prepared to pay for each message sent to your clients' phone numbers.
Key Features:
Virtual number: You can build a virtual number for your consumers to text. In this manner, you avoid sharing your real phone number.
Forwarding: You can forward text messages to your email or phone, or you can view and respond to them directly from your web dashboard.
Multiple recipients: If you use virtual assistants, you can set your app to forward a customer's text message to multiple recipients; anyone can respond.
Auto-reply: The feature allows you to program an out-of-office response. If you are unavailable, the app will automatically send a message.
Image support: You can request that the developer generate an image-supported phone number for you.
Follow requests: You can solicit comments or reviews from your customers. This is possible using the app via Instagram and Facebook.
Facebook integration: If desired, you may integrate your Facebook messenger program. You can respond via Messenger if that is the preferred method of communication with your consumers.
Widgets: You can adjust the widget's colors to match the theme of your website.
Pricing:
The app is available for a 14-day free trial. Following that, you must begin paying $25 every month. Keep in mind that the $25 monthly charge does not include payment for text messages sent. Additionally, this app may be integrated with Zendesk, Slack, SalesForce FreshDesk, and HelpScout.
The fifth app on our list is SMS Marketing + Cart Recovery by Shipway. This software enables you to communicate with people in over 200 countries. You may notify customers about abandoned carts, order progress, and many other things.
Key Features:
Follow-up: You can send up to three follow-up communications to clients who abandoned their basket through SMS.
Messages: The program will send various types of messages and notifications based on the current situation. It can provide notifications on purchase fulfillment, delivery status, and order cancellation.
Integration: Integrating the app with ShipWay, Judge.Me, and ReConvert is possible.
Change of Status: When the status of an order changes, the customer will receive an email notification.
Birthday message: You can program the app to send birthday messages, but only if the customer has provided it.
Pricing:
While the app is free to download, the SMS texting system requires a monthly fee of $30. This monthly fee is exclusive of the cost of the text message. You will be charged per text message, and the amount will vary according to the country from which your SMS notifications were received.
To find out how much each text message costs, you must visit the developer's website. It is available for viewing here.
Recommend:
Conclusion
According to the way this tool performs, it may be the only chat application you require to communicate with your customers on a personal level. If you want to increase your sales, the relationship you have with your website's visitors should take precedence. Considering everything, Shopify's live chat appears to be quite a capable tool for assisting you with such chores.
Alternatively, the other apps may all provide you with industry-leading performance when communicating with your consumers. Choose one of the apps below to integrate with your Shopify store. They're an excellent complement to your existing Shopify marketing apps. While not all of them are free, you should really consider the advantages of owning one. Which features you require is entirely up to you—it all depends on the quality of customer care you desire or how busy you are.
For instance, you may not require a robot chat if you already have virtual assistants available to assist customers. However, if you are a one-person team and self-employed, a robot chat is the greatest option because it saves you both money and time.
New Posts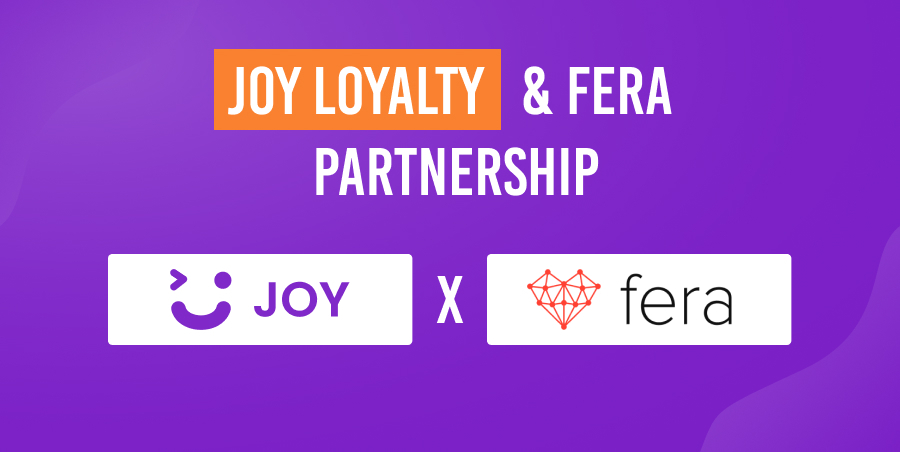 Subscribe
Stay in the know
Get special offers on the latest news from AVADA.
40k
subscribers has been joined!
Earn $10 in reward now!