How to sell on Overstock marketplace - A guide to selling on Overstock in 2022
Investors are eager to put big sums of money into new e-commerce platforms because they know how much money they could make in a few years if the business takes off. Overstock is one such site, and it competes with the likes of eBay, Amazon, and others.
Overstock, a company based in Cottonwoods Heights, Utah, has grown to become one of the most well-known eCommerce platforms in the world. Since its inception, Patrick Byrne's company has expanded steadily under his leadership, bringing in over $1 billion in revenue last year.
Every day domestic essentials and high-end office supplies are represented in the product line of this business. the quality of the organization's ideas and designs is evident in the user-friendly interface.
Benefits of selling on Overstock
Partnering with Overstock means taking advantage of their 20 years of online sales experience, excellent customer support, and cutting-edge eCommerce technology, as stated on their official website. The following are some of the advantages that Overstock offers to its partners.
Oasis fulfillment as a supplier
When it comes to shipping, Overstock's speedy freight and consignment services are a big help. Customers may expect a pleasant shopping experience thanks to the company's strict packing guidelines. Overstock offers order fulfillment services to its partners that request them.
Excellent services
Partners on Overstock benefit from excellent email assistance and a wealth of educational resources available online. As far as sales are concerned, Overstock provides excellent customer service and takes care of every aspect of the transaction. Overstock accepts orders using a variety of payment methods, including Bitcoin.
How to start using Overstock
As a first step, you must adhere to many rules and regulations. You'll need to complete a form that may be found on the website.
Step 1: Reply to the survey
A survey on Overstock.com is the first step in the process of becoming a member. It includes inquiries about business information, partner capabilities, product assortment, and retail channels, among other things. It is divided into three sections:
Business information This section contains all of your organization's details. It doesn't matter whether you've used other e-commerce platforms or even Overstock in the past; we want all of your information. You'll also have to provide information about your company's size and selling style. If you prefer to communicate via email or phone, you can include your email and phone numbers in this section.
Product Details This is where you'll add all the information on the items you'll be selling on the site. You can post photographs of your products, as well as other information about them, on the site. In the next step, you'll select a secondary category for your product from a list of available alternatives. Information about how long it will take your company to ship an order is included in this final box.
Comments If you have a lot of important information about your product, you'll need to put it in the comments box. If you'd want to provide information on the trade and expo exhibits you'll be attending in the near future, there's a box for that.
Overstock's researchers will examine the responses to the survey after it has been completed. When you're finished, click the "Submit" button to send the form. After that, your form will be processed. In most cases, the processing takes between two and three days. It is during this time that the company will evaluate both your personal profile and the organization you represent. You may expect to hear back from them within a week.
Step 2: Start selling by signing up for an account
As a seller, you'll be able to sign up for an account on the marketplace and begin listing your wares for sale. Once your products have been uploaded, you will be able to receive, manage, and fulfill orders.
Overstock makes it simple to search for and bid on auction products. More advanced search options make it even easier to locate specifics. Sorting and listing your search results is also quite simple. The number of search results displayed on each page can be altered, as can the order in which they are displayed, including the number of bids and the price.
In addition, each page of Overstock features a real-time countdown clock that keeps track of how much time is left in the auction without requiring you to keep refreshing the page. However, you must keep an eye out for other offers and refresh to see if they've changed.
Overstock's Prohibited and Restricted Products Overstock does not allow the sale of the following items.
Adult category
Alcohol
Product of Animals & Wildlife
Paraphernalia for the Use of Drugs
Explosives
Documents pertaining to the government
Devices like hoverboards and electronic jammers, pirated computer equipment
Selling/Exchanging currencies
Firearms & Weaponry
Tobacco
Taking advantage of Overstock to promote your business
The purpose of Overstock's advertising and promotion options is to raise awareness of the brand and boost sales across the whole site.
Gifts for promotional purposes
Make use of an item that your current customers aren't interested in to attract new customers to your store. Customers who bring a friend to the business can receive the merchandise as a "thank you" gift or as a "free present."
Using social media and your customer email list, spread the word about your exclusive offer. Increase attention by combining it with a sale or new product promotion. When you sell things as presents, you're taking a financial hit, but you're doing it in the hopes of attracting new customers.
In-Store Coupons
Discounts should be offered to clients who purchase several units of your overstock inventory. If you're trapped with a poor-performing product, offer your consumers the same volume discount that you get when you buy wholesale. Bulk discounts might persuade clients to buy more, even if they had no intention of doing so at the beginning.
You should be on the lookout for resellers who might try to take advantage of the fact that you're buying in bulk and then reselling it in your own market. Be wary of customers that order in bulk, since they could become your newest competition if they do not explain their motives for doing so.
Selling fees on Overstock
Although Overstock registration is free, there are a number of expenses to keep in mind.
Items are priced from $1 up to $3.5.
A 3% final value fee is applied to purchases under $25. Free relisting is available if an item does not sell.
There are charges for additional listing options. For example, the featured auction charge is roughly $13, the bold listing is $1, and the highlighted item is $5.
The first picture you upload is free, but you may add up to six further images for a total cost of 10. Subscription options are also available for those who use Overstock on a regular basis. Plan prices start at $6.95 a month for up to 25 listings to be displayed simultaneously. Opening a store and cross-promoting your products on the product details page is another option. Since sellers don't know how much commissions and fees would cost them on a certain item before signing up, the fees aren't as transparent as they could be.
Payment Options on Overstock
Overstock has a wide range of payment options when it comes to accepting payments. Credit cards, gift cards, and even cryptocurrencies can all be used to make purchases on Overstock.
Buyers and sellers alike can give comments and reviews for other Overstock users through the standard "feedback" system. Members are then urged to check out other members' comments to see if they can be trusted based on previous transactions and other members' experiences.
After the last ten minutes of an auction have passed without any bidding activity, the auction is extended for a further 10 minutes, at which point bidding ends. Bidders who wish to place high-priced things up for auction must first make a credit card deposit as a form of earnest money. Upon the conclusion of the auction, all deposits will be returned.
Some tips for selling well on Overstock
We've got a few recommendations that will help you increase your sales in a big way. Let's take a closer look at this.
Start Selling Products of Superior Quality
The smartest strategy to increase your product's performance is if your item doesn't have the same name or awareness as similar things on Overstock. If you're not happy with Overstock, you can switch to any other discount-focused platform.
Keep it in your budget
If you want to keep up with the increased competition, you may have to pay more for bolding, highlighting, or marketing your products quickly on Overstock.com. Despite the fact that these tactics are really helpful, it is imperative that you keep within your budget when taking advantage of promotions. But if you take a look at Overstock's pricing list, you'll discover that it's not as expensive as eBay or other major marketplaces. As a result, it's not going to be an expensive endeavor, but it's better to be cautious than sorry.
Take advantage of the Overstock Staff's Assistance
With Overstock, you have access to a variety of relationship opportunities and programs that can help your business expand. You can also leverage the data-driven backend to find out why your product isn't performing as well as you'd want. As a result, you have the option of contacting Overstock's experienced customer service staff for assistance.
Some alternatives to Overstock to consider for your online business in 2022
Wayfair
Founded in 2002, Wayfair is a well-known American supplier of furniture and other home furnishings. You may shop from the comfort of your own home at Wayfair, which is based in Boston, United States, and all products are shipped for free across the United States. On Wayfair, you can get up to a 70% discount on a wide variety of traditional and contemporary pieces of furniture.
Hayneedle
Online furniture and home decor retailer Hayneedle is situated in Omaha, Nebraska. As a subsidiary of JET.com, Hayneedle has been around since the year 2002. Hayneedle is a terrific alternative to Overstock if you want to shop for home furnishings, patio furniture, and other accessories from the comfort of your own couch.
Pottery Barn
1950 saw Pottery Barn's founding as an upscale furniture and home furnishing shop company. From its headquarters in San Francisco, Pottery Barn runs retail outlets in the United States, Mexico, Canada; Puerto Rico; the Philippines; Australia; and the Philippines, among other countries. It's possible that Pottery Barn can be a better option than Overstock for you if you're not too price-conscious.
West Elm
Williams Sonoma Inc. owns 100% of West Elm, a company known for its housewares and modern furniture. Many of West Elm's retail outlets are located in the United States, Canada, Mexico, the United Kingdom (UK), the United Arab Emirates (UAE), and Australia. Office furniture, home furnishings, linens, and kitchenware are among the most sought-after items in West Elm locations.
Final Words
The Overstock marketplace is simply the ideal venue for you to target your US clients in a lot more effective manner if you are considering doing so. There are numerous helpful recommendations and insights for sellers, even though it appears to be challenging for newbies. Overstock Integration extensions can help you with greater company needs and the issues that come with it so that you can grow your business and scale it correctly with the Overstock platform.
New Posts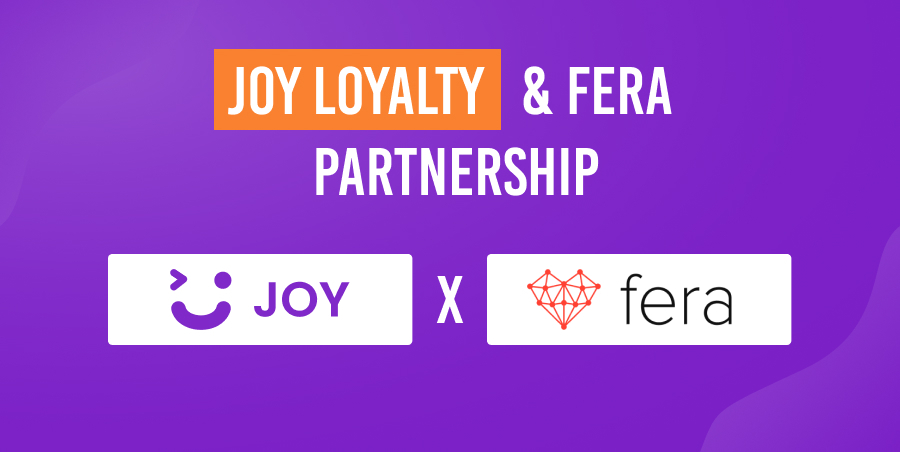 Subscribe
Stay in the know
Get special offers on the latest news from AVADA.
40k
subscribers has been joined!
Earn $10 in reward now!