Top 7 Best Printify Alternatives on The Market
According to Credence Study, the T-shirt market is projected to reach $10 billion by 2025. As a retailer, you can have a decent market share by running your online store using Printify as your print-on-demand partner. As an online eCommerce entrepreneur, Printify takes away the difficulties of customer order fulfillment, printing, and shipping, giving you the chance to spend your attention on designing goods with appealing designs. Printify was
Founded in 2015, Printify is a print-on-demand platform that provides the dropshipping service for over 250 different product categories. As an eCommerce merchant on Printify, you can design items ranging from shirts, curtains, caps, phone cases, etc, customize them with printed graphics, and ship them directly to your customers.
With such a huge market, Printify is surely not the only service provider on the market, and there are many other alternatives to this platform. In this article, I'll introduce to you several alternatives to Printify so that you can have more options when considering who you should partner with for your upcoming print-on-demand business.
Let's jump right into the details.
What are the best Printify alternatives?
Printful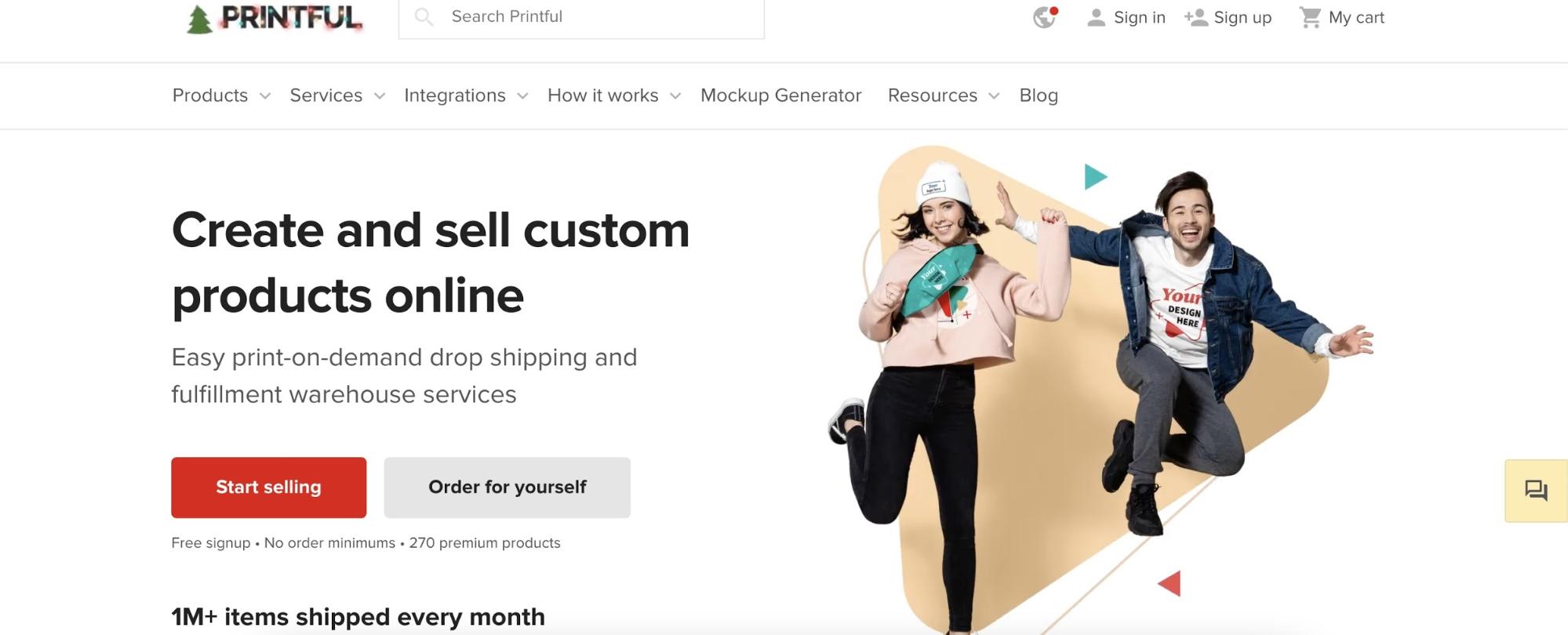 Printful is one of the most successful print-on-demand companies and a great rival to Printify. It offers a wide variety of customizable products and features to help you get started from mock-up generators to logo design services. If you want to sell clothing, prints, home decor, or accessories, you will find what you're searching for in Printful's catalogue.
You may also apply your own branding to your products and packaging at an extra cost, including internal labels and packaging inserts, to help attract repeat business or support another product line. Printful also provides services ranging from graphic design to advertisement images, as well as bulk discounts of up to 30%.
Items are typically ready to ship within two to five business days from the US, Mexico, or Europe, with 50 percent of orders ready in less than three days. Standard delivery to the US begins at $3.99 and takes between three and four business days (see their shipping map for other destinations). Shipping costs depend on the discounted price of the commodity for additional products in the same order.
Printful provides direct-to-garment, embroidery, cutting and stitching, and sublimation printing depending on the product. You can also add tear-away tags to your products, as well as inserts and stickers to your packaging at an extra cost for more customer service.
The built-in mockup generator ensures that you will be ready to sell in a matter of minutes. Printful also boasts the most marketplace and commercial network integrations—including Shopify. They also offer a 20% discount on sample orders.
Read more:
Spreadshirt

Have you ever tried to make your own products? If that is the case, then Spreadshirt can be the service provider you're looking for. Spreadshirt provides a range of user-friendly tools designed to help you whip up in a matter of minutes without a need to use your own design software. Your first choice is the Marketplace Marketplace. Essentially, this is a place where the best designs in the Spreadshirt community can be collected, paying a fee to the artists who made them, in addition to the usual cost of manufacturing and shipment of merchandise.
Personalization is another important tool that the platform offers. This tool helps you to create custom products from scratch using an in-browser designing tool. You can import art, write custom text, and do pretty much anything you want, without experience in computer-aided design. The third tool is to use Spreadshirt to build your own designs and sell all of your brand inside the platform itself. Spreadshirt offers all kinds of services, such as collecting payment, completing, and taking care of delivery. All you're going to need to do is focus on developing your business. The platform can be integrated with Amazon, eBay, Shopify, and other eCommerce platforms.
Spreadshop

Spreadshop's goal is to help consumers leave their day-to-day jobs by running their own companies, selling goods on the side, and ultimately making them their primary source of income. First, you upload your template to your Spreadshop store and select the items you'd like to sell. Then the Spreadshop team handles all the back-end work such as payments, production, delivery, and fulfillment. What's unique about the service is that there is no direct expense to you: you earn money when you make sales, otherwise you won't have to pay Spreadshop anything. You're free to come up with designs and sell them on the online store.
Spreadshop wants to put you in charge. You can adjust the look of your store in line with your brand objectives and use the resources offered to make adjustments as needed. You can even get a custom URL – you don't have to stick to the one that Spreadshop offers you. Finally, if you have a website, you can easily add Spreadshop using a plugin. Plus, if you don't know what to do, then Spreadshop will take care of the process for you.
The ultimate aim of the service is to help you make the highest possible commissions possible. The company guarantees that you will receive at least 20% of any sale you make and that you will receive additional incentives for volume sales. The price of Spreadshop is very affordable. The service says that "you're never going to pay a penny" and, in a way, they're right. You're never going to have to give out a monthly service premium.
It's a little misleading, though, to say you're never going to pay. The explanation for this is how the price functions. Whenever you make a sale, Spreadshop retains more than 40 percent of the sale in order to "continue to keep Spreadshop free." Spreadshop pays out on a monthly basis for all the sales you made in that month, a little like a monthly paycheck. You start by earning a 20% commission for each sale, rising to 40% if you sell on a volume basis. The platform also gives you the opportunity to market your goods to consumers, expand your customer base, and start making real money. There are no upfront costs to pay, which makes it risk-free.
Teespring

Teespring is a turn-key solution for creating custom goods and running an eCommerce business. The service offers a variety of customizable products and provides all the tools you need to get your e-commerce business off the ground.
The first step in making money on Teespring is to use the Teespring launcher and start designing the products you want to sell, choosing from a diverse list of items ranging from tablecloths to smartphones. Next, you use Teespring's marketing resources and network to advertise to your customers and get a word out about your items. Teespring then deals with all the complications of printing and order fulfillment in the background, enabling you to sit back, relax and, hopefully, make a profit. If things go wrong, there's a dedicated customer service line to call.
Teespring's name is a little misleading. Although you can sell personalized teas and clothing, the main selling point of the platform is that you can sell just about any product you want to almost any country in the world. Leggings, backpacks, phone cases – they're all ready and waiting for customization.
Teespring also provides what it calls its "boosted network." The platform recognizes that the biggest stumbling block for an e-commerce business is to get its shops off the ground. It, therefore, helps sellers to bring their goods to potentially millions of people around the world quickly and protect brands at the same time, offering review functionality and doing so at zero upfront costs.
Teelaunch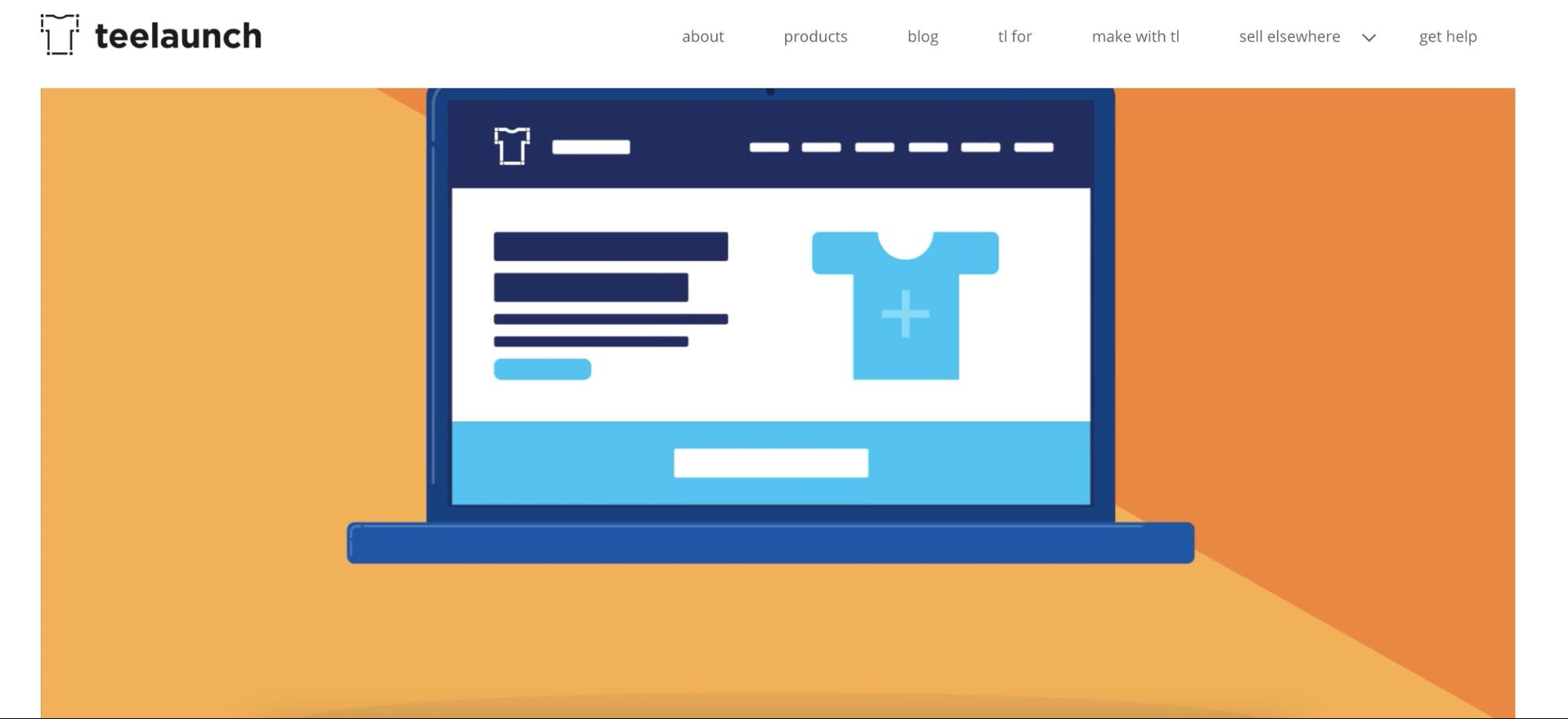 Teelaunch is another strong alternative to Printify. What stands out most is the nature of the mockups that it produces for you—it offers you professional-looking product pictures to use in marketing materials and even lifestyle photographs for some of its products. With a competitively priced collection of quality products (including very unique items such as Bluetooth speakers), fast delivery times, and a responsive customer service team, Teelaunch has all the ingredients to help you create a print-on-demand brand.
Order processing typically takes three to six business days, after which orders are ready to be shipped from facilities in the United States, Canada, or the United Kingdom. Shipping costs depend on the destination and the commodity. See Teelaunch's complete breakdown of product costs for details. As far as printing is concerned, Teelaunch uses direct-to-garment and cut-and-sew all-over printing for clothing and laser etching for items such as tumblers and cooking boards.
Teelaunch provides a product customization feature that lets customers add their name or upload their own photo to a product. It also produces high-quality professional product mockups, including lifestyle images for some products. Anyone looking for an all-around service to launch their print-on-demand business. Teelaunch makes it easy to buy high-quality products at affordable prices.
Teefury

Teefury is an art-driven printing service that focuses on exclusive T-shirt prints. The brand frequently introduces new pop culture teas available for a limited time to give people who want to sell products online more choices. TeeFury also focuses on responsible corporate practice and integrity. On its end, it pays artists $1 for every tea you purchase through the website. Some artists have made up to $9,000 from a single tee shirt.
So, how does TeeFury work? The basic concept behind TeeFury is to provide emerging artists with a platform where they can use to spread words about their work. If you have an inspiring idea that you want to share with the world, what you can do is upload it to the TeeFury platform and start earning royalties from every sale.
The best thing about this forum is that it offers an outlet for creative talent. You can also build a following and retain your copyright, which ensures that if you make a design, you own it for life. TeeFury has a set of submission requirements that you need to obey if you want to use its services. The photos you upload to the website must have a minimum resolution and not infringe the copyright of anyone.
SPOD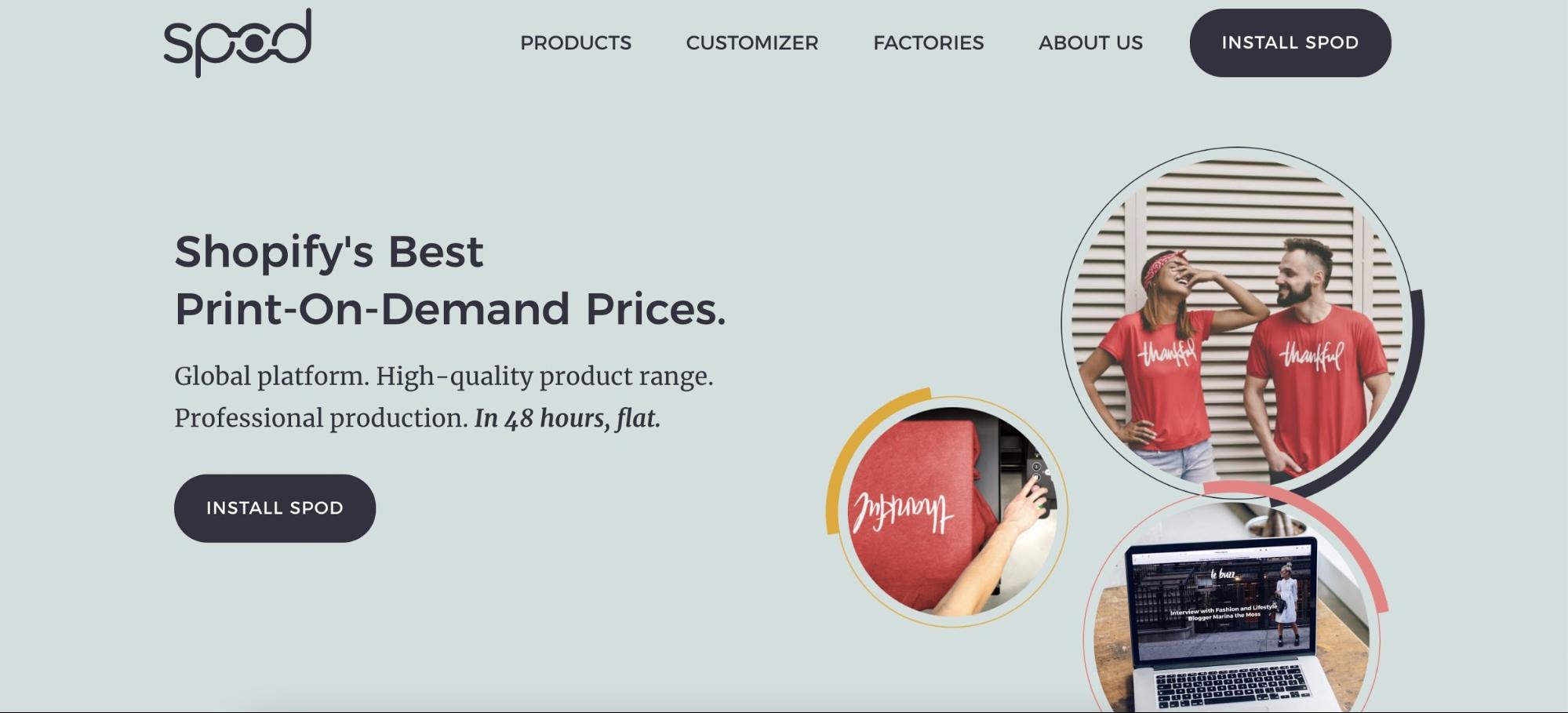 SPOD aims to help Shopify companies upgrade the products that they can sell across the platform by offering personalized printing and product customization. All you need to do is submit your design to the company. It will then pick products from its warehouses, take them to its printing center, and bring your idea to life. The company currently has about 45 printing machines and has produced an impressive 35 million items since its founding in 2002.
SPOD is not a do-it-all business focused on selling every product on every channel. What makes it stand out is its impressive performance and reliability. The business offers three key advantages: high quality, quick turnover, and reasonable prices. It currently has a customer return rate of less than 0.5 percent and can produce goods in less than 48 hours, enabling sellers to take advantage of flash trends. What's more, the bulk model helps you to reach higher margins on any product you deliver.
SPOD prides itself on being straightforward in terms of shipping and costs. Accordingly, the service lists all its expenses in detail on its pages. SPOD provides three types of shipping: Standard, Premium, and Express. The Standard option aims to ship orders to you within 3-9 days and offers Saturday delivery. Premium will ship your goods within 3-5 days, and Express will send them to you within 2-3 days. The overall sum you pay for shipping depends entirely on the order size, not the type of product you choose to send. All the information will be given in advance and there are no hidden costs.
Final Words
Finding the best printing service to suit your needs does not have to be a trial. If you're not sure about Printify, you can easily check out the alternatives in this article if you're new to the on-demand printing industry. Each platform offers great opportunities for your printing needs. What you need to do is weigh each of them and see which suits your needs best. I hope that this review of Printify alternatives has provided you with lots of useful information. Please feel free to leave comments below for further recommendations on this topic.
New Posts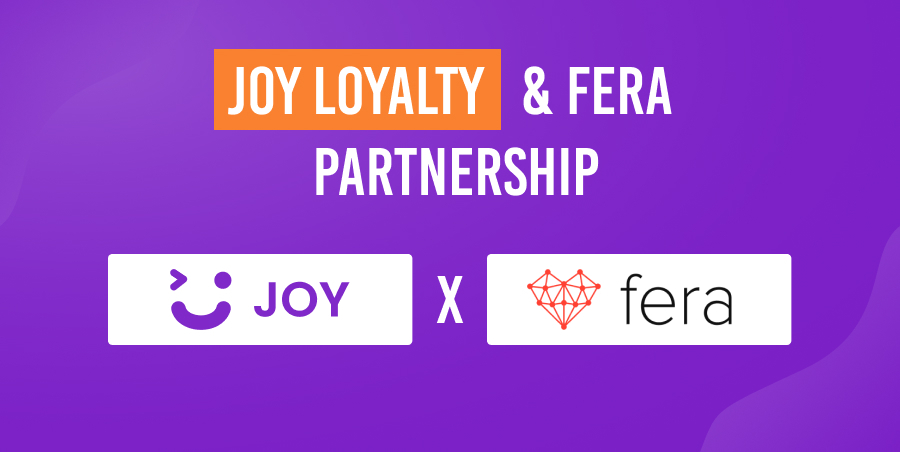 Subscribe
Stay in the know
Get special offers on the latest news from AVADA.
40k
subscribers has been joined!
Earn $10 in reward now!