How to Have a Successful Post Purchase Email Campaign?
Email can be the most cost-effective marketing tool to turn first-time customers into loyal customers when used correctly. As an eCommerce business, you can gain much more by nurturing the existing customers rather than focusing all your efforts on finding new ones.
But, as a fact, all repeat buyers were first-time shoppers at some point, so spending on new acquisitions isn't useless by any means. However, according to a Boston Consulting Group's study, the cost for you to acquire a new customer is roughly 5 times more than the cost to retain an existing customer.
Additionally, Bain & Company's data reveals that returning shoppers can spend approximately 33% more than first-time shoppers. The impact on a company's bottom line of retaining customers is so significant that just a 5% increase in customer retention can lead to at least an increase of 25% for overall profits.
A valuable tool for customer retention is, no surprise, email marketing. With emails, you can create an opportunity to restart the customer journey with every completed purchase. The key is to amplify your post-purchase emails, so shoppers don't just drop off and run away.
In this article, I will show you the best ways to use post-purchase emails for such a purpose - making customers return to your online store for more purchases. Let's get started!
Table of contents:
What is a post purchase email campaign?
A post purchase email campaign is a sequence of transactional emails that is triggered or sent when a customer buys something from your eCommerce store. These emails can ask about the customer's experience with your service or product. The idea of a post purchase email campaign is to solicit and display feedback that can help you retain the customer and know how to make your products or services even better.
Done right, post purchase emails can virtually guarantee more appreciated and happy customers while simultaneously increasing both loyalty and engagement.
The picture above is a virtual presentation of what a post purchase email can look like. As you can see, the email asks what the customer thinks about the eCommerce product and has a star-rating system so the buyer can easily leave their satisfaction level.
Why should you send a post purchase email campaign?
Post purchase email campaigns are one of the most effective ways to generate more product reviews for your online store, which are proven to increase insights, traffic, and sales. In addition, post purchase emails can help increase the lifetime value of your store's customers.
In fact, according to Remarkety, thank you emails can have an average open rate of more than 42%, a click through rate of 18.27%, and a conversion rate of 10.34%. That is 2.5 times better open rate and 8 times better click through rates than the industry average.
A post purchase email campaign gets through because first-time customers are already an audience that is ready and willing to receive it.
These customers have just purchased a product from you. They are at the most receptive level to you and your brand. So quickly take advantage of that warm, fuzzy feeling and reach out with your post purchase emails. Give thanks.
But not only that. There are plenty of post purchase email campaign ideas you can slide into your campaigns. We will explore that in the next section.
Types of post-purchase email campaigns
These post-purchase email campaign types can boost your conversions, nurture existing customers, and generate more repeat sales.
The order confirmation email campaign
The first type of post purchase email campaign is the confirmation of purchase. When people write in their payment information and hit the purchase button, they want to know that all went well.
Your order confirmation email would confirm that they didn't get scammed and sent money to a trustworthy company. The email will confirm that their order has been received and someone in your company is doing something about it.
eCommerce transactions require significantly more trust than face-to-face payment in a brick and mortar store. A customer handing you their credit card number expects you to hold up your end of the bargain. Some assurance would be nice to show that you're not a scam company out of an internet cafe somewhere.
An order confirmation email should be sent as soon as the payment went through, letting the shopper know:
The items they purchased

The order total value

The confirmation of the order

The delivery date and ways to track shipment

The way to access the receipt

The people to contact if there's a problem.

The things a customer should expect next
You can use an order confirmation email campaign for upselling or cross-selling, or simply send a coupon for the next purchase (like in the image above from our app AVADA Email Marketing). But be careful with this, if you launch into product selling too quickly, you can sacrifice the customer trust and come across as a company that only cares about revenue.
But, the statistics of order confirmation emails are in your favor. According to CM Commerce, customers open email receipts 70.9% of the time, 4x more than the average of marketing emails (17.9%).
Sending time: You should send order confirmation emails right at the moment the purchase is complete. If you want to present cross-sell or upsell items, make sure they are customized based on the product in the order.
Whether you want to cross-sell or not, your order confirmation email's main goal is still assurance. You want the customers to feel safe that everything is working fine. Including a simple guarantee in the email can be an outstanding way to build trust, like RelayFoods does in their email.
Also, you should include some kinds of social share options in the order confirmation email. Allowing shoppers to share their purchases on social media can generate more exposure for your brand and promotes powerful word of mouth marketing. Or having a referral reward can motivate shoppers to use the deal and drive more customers to your store.
The shipping confirmation email campaign
Most shoppers expect frequent communication about their orders, which is why you need a shipping confirmation email campaign. These messages keep shoppers up to date on the movement of their product and begin the countdown to the delivery date.
Make sure to include a tracking code if it's available, or you should at least have an estimated delivery date. Most major delivery companies like UPS and FedEx provide delivery tracking code for you, but if you use other types of delivery, be certain about your delivery time and don't promise the wrong time.
A shipping confirmation email can also be an opportunity to build anticipation for the coming products through content. You can include links to the FAQ page so customers can start learning on how to use the product by themselves before it arrives.
Warby Parker advises customers on making an optometrist appointment so that they can have the proper prescription and can order the lens that suits their eyesight (and the glasses from Warby Parker). Obviously, if a shopper does follow this advice, there's a much higher chance that they'll order the home try-on glasses.
Similar to the order confirmation email, the shipping confirmation email is intended to nurture shoppers to the point where they trust your brand. You want to show that you've got their back and that if they encounter any problem, you can handle it for them.
Sending time: You should send the shipping confirmation email once the package is on route. If you want to include educational content, make sure it's relevant to the product purchased. By sending targeted information, you can help shoppers make the most out of their new products. Read this article to learn the best time to send marketing emails to your customers.
The follow-up email campaign
This type of post purchase email has many approaches for an eCommerce company to try. There isn't a standard template or content.
Within the follow-up email, you can ask whether the customer has received their order or has any feedback on their shopping experience, or maybe for a review of the product itself. You can include relevant links to make it easy for buyers to comply.
The follow-up email can also offer a coupon or discount code to get the customer back to shopping as soon as possible.
Including or linking to some FAQs on the product in the email would be well appreciated and received. You can also recommend useful resources like blog posts, video guides, and more to help customers get the most out of their purchase. Your help would also reduce the likelihood of the product being returned.
Not just that, the follow-up email campaign can also thank the customers again and invite them to check out your social media accounts, with a reminder to contact your company should they have any concerns or questions.
We've all had our packages arrive late, messed up, or even containing the wrong item. We also know the annoyance of trying to contact an unresponsive company and get them to fix the problem. The experience is incredibly frustrating and almost guarantees that a customer would never do business with them again.
The follow-up email doesn't have to be particularly complex either. It can simply say, "We really thank you and want to make sure that everything was okay." Again, if there is a problem, you want to show a proactive attitude in resolving it for the customers.
Sending time: You should send follow-up email shortly after the order has been received, approximately a week after the successful shipment.
The upsell and cross-sell email campaign
A cross-sell email aims to recommend appropriate accessories or complementary items. An upsell email can suggest customers to look at higher quality items in the same category. You may have noticed the phrase "customers who bought this also purchased" or another common phrase like "You May Also Like" in digital receipts and thank you emails.
This is probably one of the most delicate types of post purchase email to use, since customers can quickly get fed up with all the promotions and offers. You need to send the deals at the right time to maximize the opportunity of gaining more sales. The best approach is to make a sequence of upsell or cross-sell emails, so you can nurture the buyers slowly into liking and buying more.
Sending time: Including upsell and cross-sell emails as a part of your post-purchase series, which means you can send them any time after the delivery has been completed. Based on your customer buying cycle, you can offer upsell and cross-sell at the right time.
The discount to reorder email campaign
One customer order is already good, but retaining that customer and making them repeat purchases is even more wonderful. Having personalized discounts based on the purchase history is influential for consumers, so personalization is the key for winning with discount email campaigns.
Think about it. The buyers already purchased the product and, if the review results are positive, you know they'd love to buy more from your company. This is a perfect opportunity to convince them to re-order the purchased product or buy a similar product at a discounted price.
If your eCommerce company has a subscription model, you can use the first purchase as the first step to a larger commitment. Rather than sending a discount code for another one-time purchase, you can email them and introduce the subscription models at a better price for existing customers.
Overtone begins the discount-to-reorder email with an exciting subject line: "Order again and get a complimentary Daily Conditioner, full-sized". This works well because the free conditioner complemented the original product, which is exclusive to existing buyers. The email also has limited-time deals to encourage action.
Sending time: Timing is essential with a discount to reorder email. You should create workflows to send discount campaigns at the time the customers are most likely to re-purchase. But don't wait too long since they can get cold on your products or services.
How to create a post-purchase email campaign?
As you may have noticed in the section above, many post-purchase email campaigns are already included in our app - AVADA Email Marketing. Not only can you automate these campaigns, you can also edit the emails and create workflows for the best approach with your customers.
On top of customizing content within each email of the post-purchase workflows, you can also optimize the timing for when customers receive your emails. Some examples of customized post-purchase email workflows include:
Tailoring messaging for different user personas or across geographic segments.

Creating different post-purchase email series for repeat and new customers.

Sending an SMS reminder to remind a customer about their order.
All of the workflow templates are ready to use with preset timing, you just need to include your products and customize the emails to have the look and feel of your brand. With the help of SMS marketing built-in features, you can make sure that your customers wouldn't miss any post purchase email.
In most cases, the email workflows the app has are the perfect templates to contact your customers after a purchase. But if you want to create your own workflow, that is perfectly fine.
In the image above, you can see the pre-made email workflow for cross-sell with three emails post purchase. The message will be delivered on time, and you can A/B test to uncover data-driven insights and find the best post purchase email methods.
AVADA Email Marketing is free to start using, so give it a try with your post purchase email campaigns today!
Best practices for post purchase email campaigns
Many elements contribute to your post purchase emails' performance - including timing, mobile friendliness, design, and offers. But one of the most important factors is the content — which you use to ask buyers to take actions. Here are some best practices to create post purchase email campaigns that will drive big results.
Keep the email short and simple
The average attention span of huma is now only 8 seconds — one second shorter than a goldfish's attention span. Since humans are so easily distracted, it's essential to keep your emails short, simple and to the point.
The purpose of post purchase emails is to reconnect and ask for reviews, so make sure you include a direct call to action that readers can access to write a review. Avoid elements that can pull customers away from giving feedback, such as irrelevant banners, links to other pages of your website, or other sales calls to action.
Personalize whenever possible
Consumers have come to expect a personalized experience throughout the shopping journey. Give them that by using the customer's name in the email's body, and consider including their names in the subject line, too. Personalized subject lines can garner higher open rate.
In addition, make the email content about a specific product that the customers purchased. Also, you can include a photo of the product so the buyers know what product they should review with your email.
Design the email for performance
Keep your post purchase emails' design clean and simple while displaying the important elements in the email's upper portion whenever possible. By doing that, shoppers can quickly understand your call to action, even if they haven't scrolled through the entire email.
There are some don't in post purchase email design as well, such as:
Don't use a small font: Too small fonts can make your customers squint and struggle to read, making them miss the value of your message. A 16 to 18 font size is easy enough to read regardless of the devices your customers use.

Don't use a multi column format: Multi column format may look beautiful on desktop, but it will get broken on a mobile device. A single column layout can scale down nicely on mobile devices and readers don't have to pinch or scroll to see the entire message.

Don't bury the call to action button: Make the "Write a review" button stand out so customers are more likely to write a review. You can include an image of the product along with a big button that takes readers to the Review form. People are using a finger on mobile devices so avoid tiny links and have larger buttons.
Select the best time to send
When's the best time to send post purchase email campaigns? In general, Saturdays and Wednesdays often have the highest performance rate for reviews. But how long should we wait before sending a post purchase email? The answer is, "it depends." The ideal sending timing depends on your company's type of product and consumer.
21 Days for Hard Goods - items that are durable and don't wear out fast like computers, washing machines, refrigerators. 21 days is enough time for customers to get a good feel of the product to write a well-informed, thorough review. For an upsell or cross-sell email, you should probably wait around 1 - 3 months.

14 Days for Soft Goods - items that are immediately used or have a lifespan of less than three years such as cosmetics or clothing. Give customers some time to try out the product before sending post purchase emails, but not too long since the products' lifespan is much shorter and buyers won't think about the product for long.

7 Days for Perishable Goods - products that can easily wear out like flowers, fresh fruits, vegetables, and food. Give the customers time to experience your product, but if you wait too long, your products will be out of sight and out of mind.
Measure, test, and optimize
Don't have a "set it and forget it" mentality when sending post purchase email campaigns. Instead, build a post purchase program for your emails, continuously measure results and find new ways to improve. You can test many elements of the post purchase emails, such as:
Subject lines

Headlines

Design

Promotion offers

Personalization
If you see a higher conversion rate with your changes, great! Keep tracking progress with an email marketing app like AVADA Email Marketing so you know if your number ever starts to dip and you can ask quickly.
Final words
Given both the direct and indirect positive impact of customer loyalty to your eCommerce company, retaining customers should definitely be one of, if not the top goal for your email marketing strategy. Thankfully, a well-created post-purchase email campaign can cover the bulk of the work and keep the customer buying lifecycle going for as long as you can.
If you want to try a free and easy-to-use email marketing app with ready-to-use post purchase email workflows, look no further than AVADA Email Marketing. We have the top-performing email design and statistics to keep improving your post purchase email performance. Hit the link to try now!
New Posts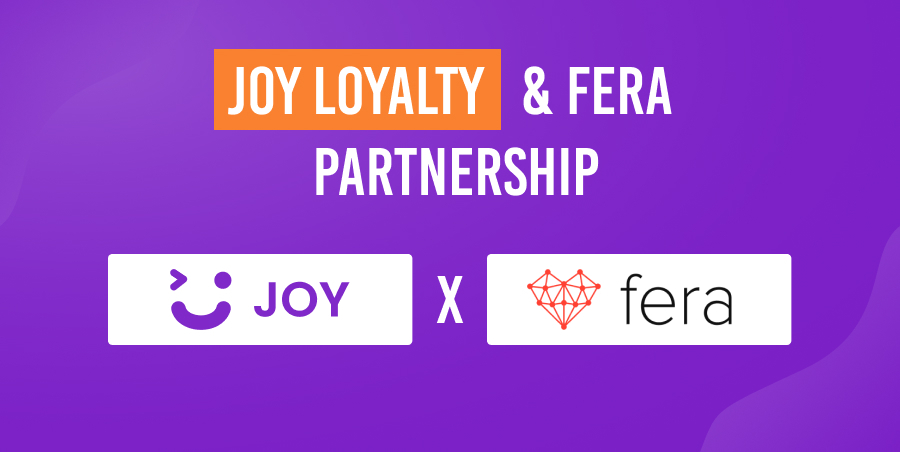 Subscribe
Stay in the know
Get special offers on the latest news from AVADA.
40k
subscribers has been joined!
Earn $10 in reward now!