5+ Best Klaviyo Alternatives & Competitors for eCommerce in 2023
If you are searching for a Klaviyo alternative for your email marketing, you've come to the right place! Klaviyo is also one of the popular email marketing softwares for online stores when they want more advanced features from their email software to improve their sales. But as you probably know from your first encounter with the site, Klaviyo's advanced marketing tools can easily get novice store owners overwhelmed. Yet many merchants persevere in order to adhere to what is suggested. Then as their email list expands, they find that the price begins to escalate to hundreds, if not thousands, of dollars a month very quickly. The price inevitably sparks a need for a more affordable alternative.
If you're finding yourself on that path, or you have a particular reason to find another email marketing solution, this article is for you. To ease your search for Klaviyo's competitors, we have put together this list of the five best choices for you to check out. But before we jump into this list, it's worth looking at why you may need a different email marketing tool for Klaviyo.
Why may you need a Klaviyo alternative?
Support
The difference in the support offered is a common theme among previous Klaviyo users who want to look for another tool. Many Quora threads raise the issue of long waiting times for Klaviyo's support team to respond. Alternatively, several other email applications out there provide stronger help for quicker response times. Something you'll certainly enjoy if you're new to email marketing.
Usability
Klaviyo is a powerful email marketing tool, but it is not meant for everybody. The feature set Klaviyo boasts is truly advanced and complex. This is awesome if you're a professional email marketer, but it's really frustrating if you're only trying to set up some basic automation.
Cost
All of the advanced features provided by Klaviyo come at a cost. Unlike many of Klaviyo's rivals, you can't select a lower price range if you only want the features most relevant to you. With Klaviyo, you pay for all of their marketing automation features, whether you want them or not. Fortunately, there are a number of cheaper and identical options that work with your favorite e-commerce sites. So let's dig into these alternative email marketing software solutions without further ado.
Top 5 Klaviyo alternative & competitors
1. AVADA Email Marketing
AVADA Email Marketing is an email marketing software that focuses on email marketing for small businesses. It has all the resources and features you need to set up and run successful email marketing campaigns when you're at the early stage of your business. Although some of the more advanced and enterprise features that Klaviyo has are not present in AVADA Email Marketing, this has enabled the app to remain very simple to use. If you want to set up abandoned cart emails or build a cross-sell email campaign, you can do it in just a few minutes.
That said, there's still a lot of advanced features you can take advantage of if you want to. There's also an easy-to-use drag-and-drop email editor that lets you craft your emails easily and intuitively. The keyway AVADA Email Marketing distinguishes itself from Klaviyo is its simplicity. If you're looking for a quick email marketing solution to help you sell more online, AVADA Email Marketing is worth checking out.
AVADA Email Marketing Pricing
AVADA Email Marketing has three price tags: free, pro, and enterprise. The free plan provides up to 1,000 users and allows you to send up to 15,000 emails a month. However, there are no limitations on functionality relative to the higher packages. The Pro plan is at $9 a month and provides 1,000 contacts, unlimited emails, and all features. This makes AVADA Email Marketing much more affordable than Klaviyo. If you need more than what the Pro plan offers, you can get in touch with AVADA to get a custom quote for your need.
2. ActiveCampaign
ActiveCampaign is another great email marketing tool and a strong Klaviyo competitor. ActiveCampaign is targeting more experienced email marketers than those who have just begun. The interfaces and features set certainly give you a multitude of advanced choices that are not different from Klaviyo.
The key thing that the two appear to be divergent is what they're trying to do. While Klaviyo is trying to dominate eCommerce email marketing, ActiveCampaign is more of a CRM tool. That's not to suggest that ActiveCampaign still doesn't have strong e-commerce features. With Shopify, BigCommerce and WooCommerce integrations, you can automate abandoned cart emails, run automated campaigns and more. All of this makes ActiveCampaign a powerful alternative to Klaviyo and an even more powerful tool for a number of other purposes.
ActiveCampaign Pricing
The pricing structure of ActiveCampaign is much more complex than the single-tier structure of Klaviyo. There are four different plans: Lite, Plus (most popular), Professional and Enterprise. All of these provide unlimited sends, but you will need to be on the Plus Plan at a minimum to integrate with your eCommerce platform.
For 25000 contacts, the cost of the Lite Plan is $225 a month, while for Pro it is $399 and for Professional it is $599. Paying a year in advance lowers this total to $179, $319 and $479 respectively. You need to contact ActiveCampaign for the price of the Enterprise Plan. There is a 14-day free trial.
3. Mailchimp
Mailchimp is also the first name that comes to mind when you think about email marketing. Their strong brand awareness also makes them the first choice for many retailers to set up their e-commerce stores. That's also why Mailchimp is a strong Klaviyo competitor.
Compared to Klaviyo, Mailchimp is certainly targeted towards people who are just starting out with email marketing. Setting up typical flows and several interfaces is easier in Mailchimp than in Klaviyo. There are also not as many eCommerce related features for Mailchimp. There are a lot of automation for sales generation that you just can't automate with Mailchimp. For instance, you cannot automate regular product recommendation emails or have a lot of flexibility while scheduling abandoned cart emails.
This is not to mention all the different forms of purchaser operation linked to segments that you cannot set up either. If you're looking for a Klaviyo alternative to your Shopify store, there's something else you should bear in mind: there's no native integration. Mailchimp and Shopify had a very public break-up early in 2019, which culminated in Mailchimp leaving the e-commerce site entirely. If you want to use Mailchimp on Shopify, you will need to use a third party "connector" to synchronize your sales data.
That said, Mailchimp is still a great way if you want to get familiar with the world of email marketing. You shouldn't expect it to be anywhere near as strong as Klaviyo when it comes to e-commerce, though.
Mailchimp Pricing
Unlike Klaviyo, Mailchimp has a range of different price tags. This provides a free plan for up to 2,000 contacts, which allows you to use the Mailchimp logo. From there, the Basics Plan begins at $9.99 a month, the Regular Plan starts at $14.99, and the Premium starts at $299.
From these points, the monthly cost will steadily increase as the number of contacts increases. If you have 15,000 contacts, the monthly cost to Mailchimp is $159 for the Regular Plan and $349 for the Premium Plan (which is the plan that comes closest to the Klaviyo feature set). In contrast, Klaviyo's monthly cost is $350.
There is one big difference in how Mailchimp and Klaviyo measure pricing that you should be aware of. Unlike Klaviyo, Mailchimp counts unsubscribed addresses for your total billing number. Mailchimp is the only tool on this list that bills you for users who have unsubscribed from your email list.
4. Constant Contact
Constant Contact is another major name for email marketing. Constant Contact, compared to Klaviyo, makes it very easy to start sending emails with a good clean email composer. Managing the different lists and segments is also straightforward and user-friendly.
Again, Constant Contact lacks many of the e-commerce email marketing features that Klaviyo boasts (this is a common theme since the alternatives mentioned in this article are cheaper). This is not to suggest that Constant Contact is an average email marketing tool. Instead, it is actually not as tightly aligned with e-commerce sites as other applications.
For example, their lowest level only allows you to sync Shopify and BigCommerce customers. To sync items that can be added directly to emails, you need to upgrade to their top level. There are several other advanced features such as coupon support, online donations and A/B testing. So if you can survive without close integration with e-commerce sites, Constant Contact is an enticing Klaviyo competitor.
Constant Contact Pricing
There are two separate pricing plans for Constant Contact: Email and Email Plus. The Email plan starts at $20 a month and the Email Plus one starts at $45 a month. Although both have limitless emails, Email Plus obviously provides more advanced features. There's even a very generous 60-day free trial.
This helps you to test all the functionality, but it restricts you to just 100 contacts. So while you may not be able to use Constant Contact as your primary email marketing service during this time, there is sufficient opportunity to thoroughly test the app. For 15,000 subscribers, the monthly cost for the Mail Plus plan is $195. This is substantially cheaper than the $350 you pay with Klaviyo. There are also discounts of up to 15% if you pay 12 months in advance.
5. Sendinblue
Sendinblue is another popular ecommerce email solution. Sendinblue provides a range of ways to reach out to consumers outside of email. This includes SMS marketing, Facebook Advertising integration and landing pages.
All the main features of the email are also present. Even though it's not as efficient as Klaviyo in this respect, you can still set up all the best practice automations and segments. The biggest advantage of Sendinblue is certainly being an omnichannel network, in this sense it is entering CRM territory like other services on this list.
Sendinblue Pricing
Sendinblue has five different pricing plans including one free option. The free plan provides unlimited sends with transactional and email promotions, but only allows you to send up to 300 emails per month.
Paid plans start at $25/month, and do have monthly send caps. Even the $66/month Premium Plan has a monthly limit of 120,000 emails. This can be raised to 350,000 for a total of $173/month. If you want to send more emails, you'll probably need to go to their Enterprise plan, where they'll give you a personalized quote. Since all the plans provide unlimited contacts, the cost will not rise as your email list expands. This makes Sendinblue extremely price competitive with Klaviyo.
Final words
That's it! I hope you have found a Klaviyo alternative that is suitable for your business from this article. Please feel free to leave comments below for further recommendations on this topic.
New Posts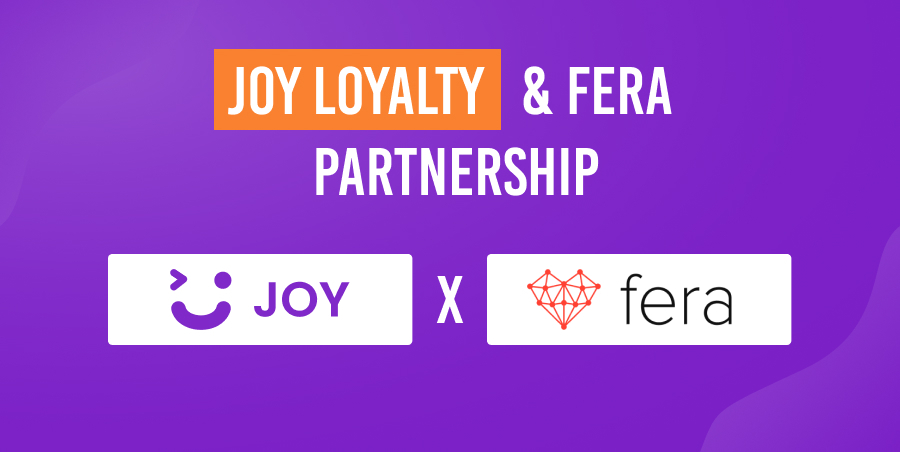 Subscribe
Stay in the know
Get special offers on the latest news from AVADA.
40k
subscribers has been joined!
Earn $10 in reward now!