Email Marketing Is Dead? We Say That's Absolutely Wrong
Marketers have long used email marketing to nurture prospects and influence buying choices. Email marketing, when done right, can increase customer engagement and retention.
But, the marketing landscape is changing with many new fields and tools to reach out to customers over time.
Other technologies, such as social media marketing and search engine optimization, have also made their way into the internet. As a result, marketers are flocking to these platforms. They devote a great amount of effort and money trying to use the full potential of these channels.
Not to mention artificial intelligence (AI)-powered segmentation, SMS marketing, and omnichannel marketing automation, which are all considered effective tools and even the future of marketing.
So, naturally, you may have heard that email marketing is dying, or even dead already, through many blog posts and opinions from experts. I'm here to tell you that we at AVADA absolutely believe that is far from the truth.
Email marketing remains the most pleasing way of attracting and retaining customers, with a potential return on investment of up to 4400 percent. This article will prove you need to understand that email marketing is very much well and alive. Keep reading to find out.
Table of Contents:
What is email marketing?
For those of you who are fresh to marketing, let's take a closer look at the concept of email marketing.
Email marketing is the process of sending customised and targeted emails to your potential and existing consumers. You can utilize email marketing to educate your customers about your current discounts and special offers. You can also send useful information in the form of informative newsletters.
A good email marketing strategy demands meticulous planning and a thorough understanding of your subscribers. It's just as important to send emails at the proper time of day and at the right frequency. Email marketing, when done right, may help you build long-term relationships with your audience. As a result, you may use it to improve your brand's reputation and build brand trust.
That said, let's see some real statistics to back our information up.
Email marketing is (not) dead according to statistics
TL, DR: the email marketing statistics prove that email marketing is here to stay.
General statistics
First of all, the majority of people's lives revolve around email. Globally, there are about 4.3 billion email accounts in use, with the number growing every year. Furthermore, more than half of those email users spend 10 to 60 minutes looking through marketing emails every week.
Also, every year, we send 102.6 trillion emails and 293.6 billion emails sent every day. And the number of emails are predicted to keep rising, with a total of 126.7 trillion expected to be delivered by 2022. On a daily basis, the average email subscriber receives 13 commercial emails.
Related: The Must Know Statistics On Email Marketing!
It's also worth noting that 99 percent of email users check their inbox at least once a day**. According to another survey, more than half] of respondents in the United States check their emails more than ten times every day. They also agreed that receiving updates from brands via email is their favorite method.
Furthermore, despite the popularity of social messaging apps, most millennials still prefer to communicate via email. More than three-quarters of youngsters still use email. Email is regarded as a "fact of everyday life" by them.
This data shows that emails are still a popular mode of communication for internet users all across the world. Many of us even check our email on the phone before anything else (probably even before getting out of bed). The iOS mail client, whether on the iPhone or iPad, is used by the vast majority of users. Behind them, we have more than 1.5 billion users of Gmail.
Key takeaway: Email is a terrific tool to contact your audience, regardless of the age group you're targeting or where they're situated.
As a result, email marketing cannot be dismissed as an outdated or irrelevant strategy. In this variety of email subscribers, the trick is to target the proper section.
Consumer engagement statistics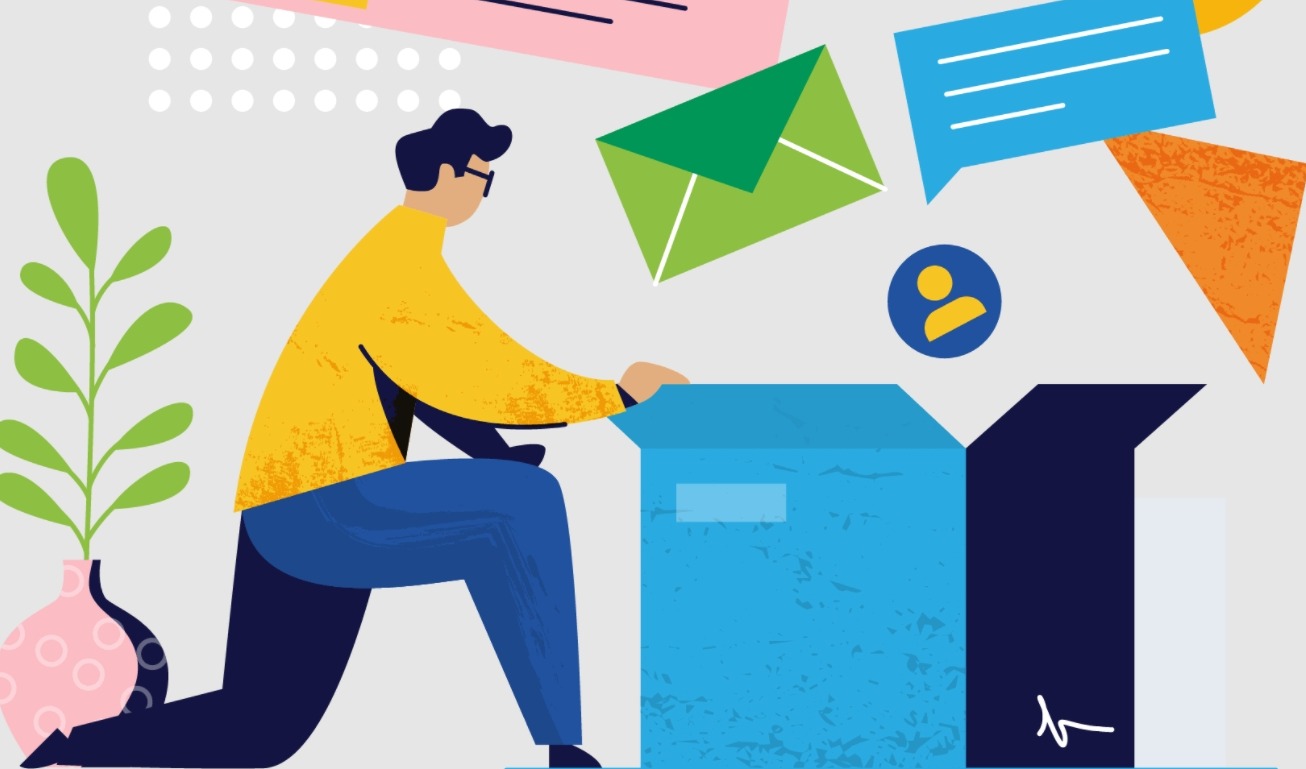 If you're curious about how email marketing looks from consumers' perspectives, this next set of email marketing data will help. Consumers prefer email to communicate with the brands with whom they are affiliated, according to Adestra.
The engagement rate on the "Big 3" social media platforms (Facebook, Instagram, and Twitter) is only 0.6 percent. When compared to email, which has an average open rate of 22.86 percent and a click-through rate of 3.71 percent, email marketing is outperforming all the new channels.
GetResponse studied 4 billion emails received between July and December 2018 in separate research. It was discovered that email had a global average open rate of 22.86 percent and a click-through rate of 3.71 percent. (according to GetResponse)
Email is also preferred among marketers. In a Content Marketing Institute study, 91 percent of B2B (business to business) marketers rated email as "extremely important" to their content marketing distribution efforts. That said, many email marketers have trouble figuring out how consumers are responding to their emails.
14.5 billion emails every day are spam, so it's simple to see how people could be turned off by receiving incorrect emails. Consumers can also strike back more easily than ever before. Even if your email isn't spam, many people will report it as such if marketers don't get the content and frequency correct.
Key takeaway: Consumers are still highly engaged with emails. However, they now have the easy choice to delete irrelevant emails from their inboxes.
Smart personalization is one technique to ensure that your email doesn't end up in the spam box. With a tool like AVADA Marketing Automation, you can segment your subscribers into relevant groups for more personalized messages and better engagement.
ROI statistics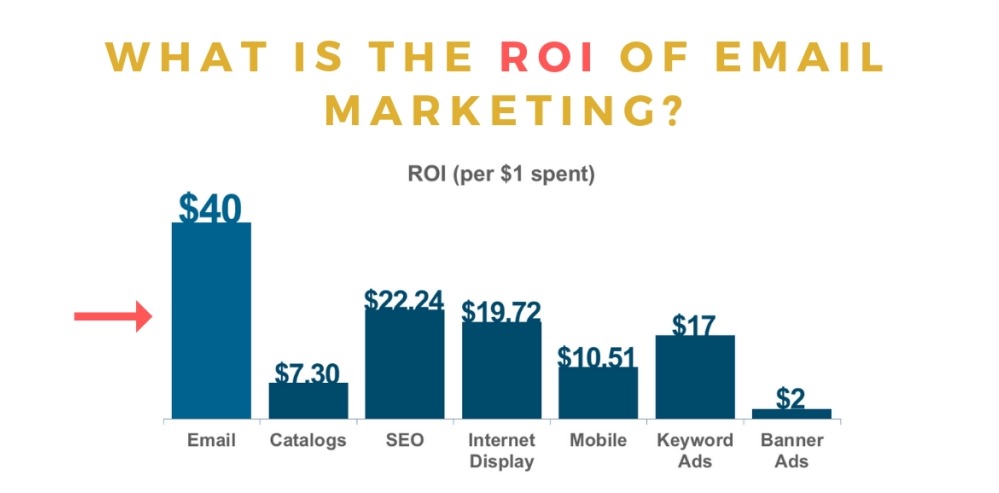 The return on investment (ROI) is one of the most important indicators of a marketing campaign's success. Is it really worth it to invest in email marketing? The answer is a giant YES!
Just a reminder: email marketing has a return on investment of 4400 percent. That means that for every dollar you spend on email marketing, you can expect a $44 return. That alone already answers the question since this is significantly higher than the return on investment (ROI) of other digital marketing approaches like influencer marketing.
However, I would like to say that you should invest capital for a proper email marketing software to automate your process and save time crafting messages for subscribers. You may also need to pay people to develop appealing newsletters and create high-quality content. If your app already has fantastic email marketing templates, that is convenient.
Key takeaway: the stats show that email marketing can really deliver. It has the potential to develop your business by increasing sales because it has such a high ROI potential. The trick is to fine-tune your message so that it resonates with your target audience.
Other notable statistics
On the other hand, email marketing offers a wealth of B2B marketers. Most firms' senior decision-makers would like to learn about a new company and its offers via email. 40% of B2B marketers agree that email newsletters are essential for their content marketing strategy's success.
Another notable advantage of email marketing is that you have complete control over your list of subscribers. These subscribers can't be taken away from you (unless they unsubscribe), regardless of the email marketing platform you're using. Your lists cannot be deleted or blocked by email marketing platforms.
You don't have any influence over your social media profiles, on the other hand. Platforms like Facebook have the ability to temporarily or permanently suspend your account.
For example, when Austrian skydiver Felix Baumgartner's Facebook page was temporarily suspended, he lost 1.5 million fans. Fortunately, after pushback and outrage from his supporters, the page was made public again.
According to MarketingSherpa, over 60% of consumers join a brand's mailing list to receive promotional messages and new deals, compared to only 20% who follow brands on social media.
On another note, privacy concerns are more critical than ever now that GDPR has become a reality for EU-based clients. While many people are willing to disclose personal information, 88 percent want to know how that information is utilized.
Fortunately, according to the DMA, 90% of marketers believe they have a solid individual understanding of GDPR. Furthermore, 57% anticipate a favorable influence on sales.
Key takeaway: Email marketing has shown the ability to evolve and adapt to new needs of consumers. It is up to marketers to stay relevant with their consumers on the channel and make the most of its power.
The verdict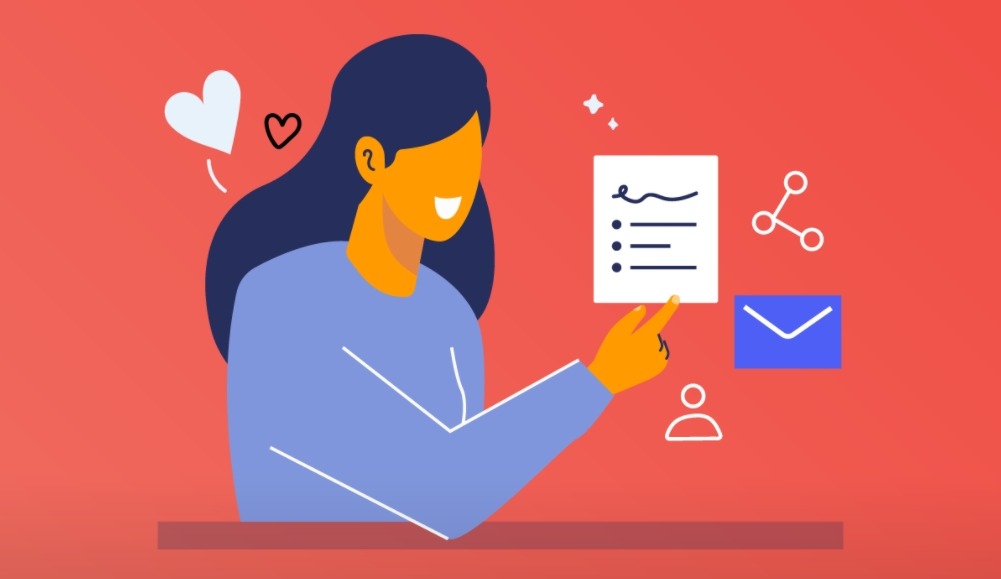 All of this means that email marketing isn't only alive and well, but also vital to your marketing mix. Email marketing enables you to reach out to a larger, more targeted audience than any other marketing channel.
Unlike certain "flavor of the month" marketing channels that come and go over time, email consistently produces good results. Consumers anticipate getting your marketing emails, with 61 percent saying they look forward to receiving them at least once a week.
How well you can craft your emails for your target demographic will determine your email marketing approach. Segmentation and personalisation are critical factors in determining the success of any campaign.
But, avoid these dead practices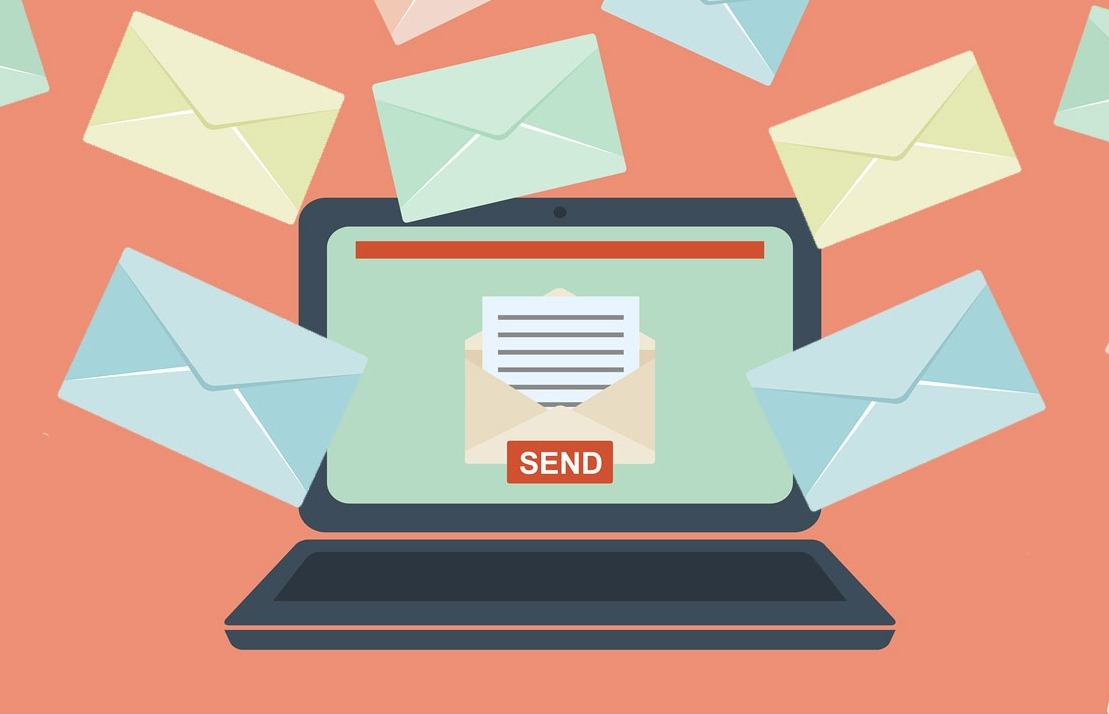 Email marketing is not dead, but some strategies and tactics have been outdated. Here are some things to avoid in the new era of electronic emails to improve your email marketing effort.
Use non-mobile-friendly email templates
The world is now mobile. When we check emails in the morning, we do so on our phones, which is the preferred method for a lot of people.
Because of the bad user experience, emails that aren't mobile-friendly are likely to increase your bounce rate tremendously. Emails optimized for mobile should be a key stage in the design process because it's so easy to click away from anything that's unpleasant.
For some audiences, mobile-friendly marketing emails should prevail over desktop-friendly emails so that most readers aren't put off by desktop-friendly layouts.
When designing your email design, check both the mobile and desktop previews if you're using email automation software. It would be a good idea to switch to a different app if the current one interferes with comprehension or is simply terrible on mobile.
Ignore GDPR standards
As mentioned, GDPR was intended to provide consumers peace of mind that their personal information is safe and being handled by brands they trust. They choose to get emails from brands they're interested in by opting in.
This is fantastic news for marketers because it implies that only consumers who are genuinely interested in your marketing message will get your email campaigns. It also ensures that your email marketing campaigns follow all applicable laws.
GDPR-compliant email marketing software is essential. If this isn't the case, it's time to look for new software.
Related: GDPR Email Marketing: Everything You Need to Know
Not personalize the subject lines
Email marketing begins even before the recipient opens the email. The subject line of an email can make or break your open rate, which is a number that measures how many people open your emails.
Targeting the customer by providing the material that identifies with their lifestyle is important for a successful campaign. This starts with the subject line in email marketing.
Personalizing marketing messaging makes customers feel more connected to the products they're buying. In general, personalizing a subject line is as simple as mentioning the holiday season or posing a question to inspire readers to ponder.
Consider what information in your email is "must-know," and write a concise subject line that appeals to emotions to entice subscribers to open it.
Design email poorly
Emails have recently become fancier. Businesses are putting their toes into interesting email marketing campaigns to draw readers in, including animations, GIFs, and even included full-length videos.
Emails with a fast loading time, prominent CTAs, and vivid images are likely to perform best. It's all about employing visuals to include important information in emails without jeopardizing the user's experience.
It's exciting to look at and read an email message with an emoji in the title, a gorgeous infographic, and a couple of lines of interesting prose before an engaging CTA. Therefore, look for an email marketing app that provides gorgeous templates that you won't have to spend much time designing but still have a good final result.
Related: 11 Email Design Best Practices for Marketers
Ignore using metrics
Metrics tracking fills in the blanks when it comes to determining where marketing efforts might be improved. They analyze the actions of email subscribers to come up with valuable insights.
There has been a lot of discussion around metrics, which is understandable because measurements are what drive results. These are the figures driving the campaign. Metrics provide marketers with a wealth of information.
Metrics track how many individuals interact with emails, when they do so, who they are, and how long they do so. All of this information is crucial to know while preparing because it influences key marketing decisions.
Let's imagine a marketer who frequently monitors email marketing statistics discovers that the bounce rate is high, indicating that readers are opening but not engaging with emails. This might be due to a variety of factors, but understanding the bounce rate allows the marketer to focus on what has to be improved in the next marketing email.
Metrics save time by revealing what is and isn't working. Consider what email app you employ to start measuring metrics.
For example, AVADA Marketing Automation (even on the free plan) has reporting and tracking built inside and insights about how the data can help you improve campaign performance.
Related: 12+ Most Important Email Marketing Metrics
Final words
Finally, it's not because email marketing is dead that you do not see results; it's because of how you do email marketing. So, before you abandon email marketing altogether, consider how you might improve your plan to compete.
Choosing a good email marketing app may be a good starting point, and you can consider AVADA Marketing Automation since it is completely free to start using. Click on the image below to try our app out!
New Posts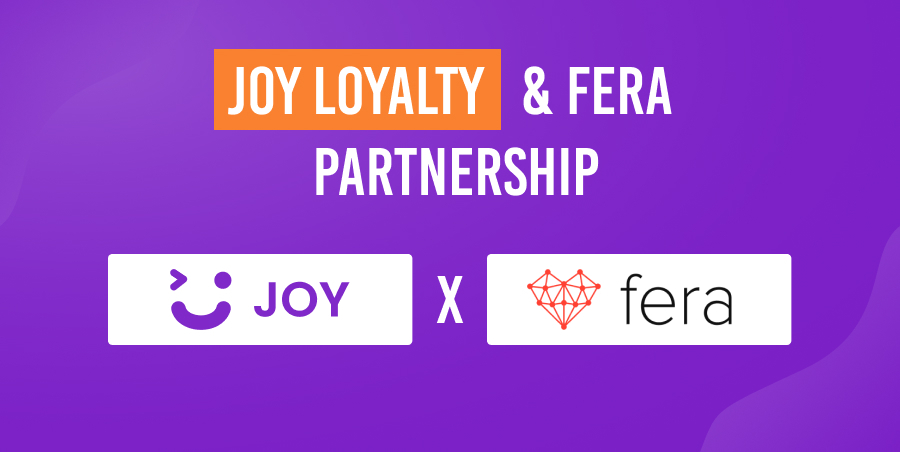 Subscribe
Stay in the know
Get special offers on the latest news from AVADA.
40k
subscribers has been joined!
Earn $10 in reward now!