ClickFunnels vs LeadPages: Which is the Better for Your Business?
If you are seeking a suitable landing page builder for your website, you should not miss out on this article. And if you already find it hard to choose between Leadpages and Clickfunnels and don't worry you will be assisted by us how to choose the right marketing software for your own businesses.
In this writing, you will be carefully instructed on ClickFunnels vs LeadPages: Which Is The Right Marketing Software For Your Business?
What are landing pages and funnels?
What are landing pages?
In digital marketing, a landingpage is known as an opt-in email page, a sale page, a blog post or a home page. Besides, it can also be defined as "About Us" page, an item listing, or any kind of page you try to drive traffic into.
Landing pages are created to help you create optimized landing pages to get your very initial visitors who are welcomed, and then you can instruct them on how to make use of your products. From that, you can lead till they become your customers and keep taking care of them till they are repeated customers to get your brand affiliated.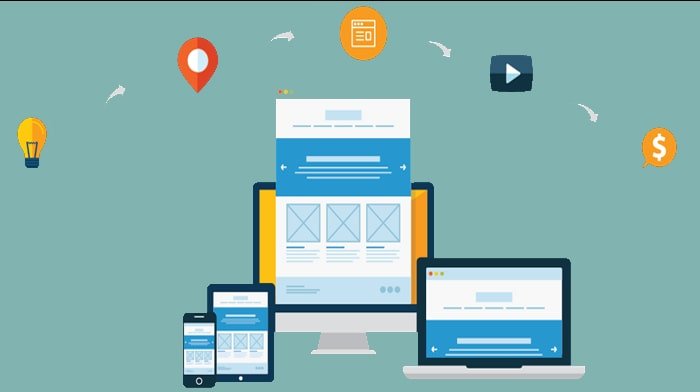 What are funnels?
Unlike landing pages, funnels are as many pages leading visitors to reach your gold. From the beginning, your funnel's goal is not used to purchase an item. It can be subscribing to your own email list or just to sign up for free trials. The priority is to make sales; however, it is not true to say that each funnel can result in hard sales.
Generally speaking, you can own some kinds of funnels on websites, including:
One nurturing leads
One converting into customers
One upselling your own customers
With ClickFunnels, they are known as marketing software, allowing you to generate conversion-optimized pages to make use of in your sales funnel.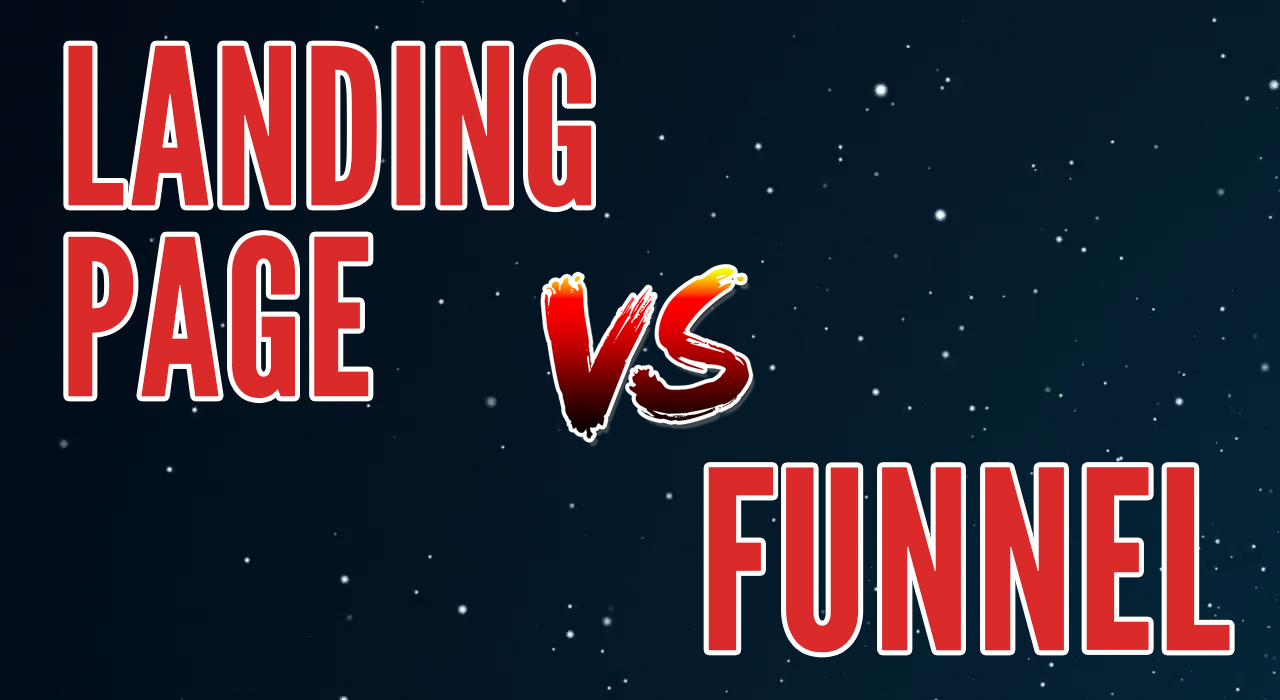 What is ClickFunnels? What Is LeadPages? Who are they for?
What is ClickFunnels?
ClickFunnels are developed by Russell Brunson and as mentioned above, ClickFunnels is known as one of the marketing software that allows you to make conversion-optimized pages to perform in sales funnels.
ClickFunnels enables you to make both landing pages and sales funnels. You can launch your email marketing services, operate the membership websites, and track and control the affiliates. You don't need to be a developer or a web designer to form professional-quality webpages. With this share funnels feature, you do not need to become an experienced man experienced marketer to get a sales funnel created.
ClickFunnels provides you with funnel templates to make your sales funnels based on the way you want. This is totally different from Leadpages. You are empowered to make unlimited funnels for many different pages on your site to make a funnel that will turn sales seamless when you are using this kind of tool.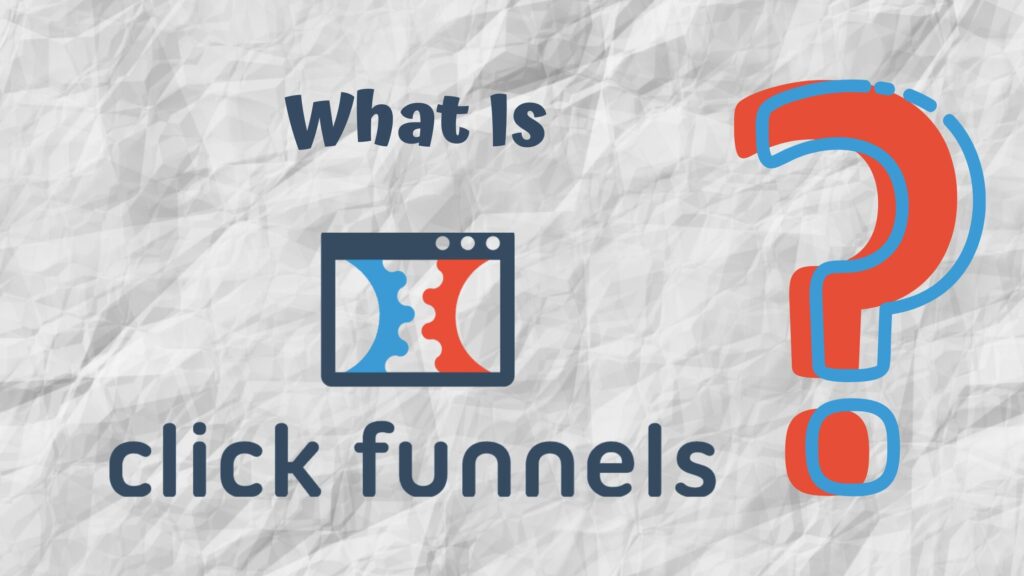 What is LeadPages?
Leadpages is known as a simple drag and drops landing page-tool that contains its priorities. As you might not know, a landing page is a kind of page located on your site that any new customers can land on first. There are various things, including a blog post page, a sales page, an "About Us" page, or a home page. It is not so complicated with no coding knowledge, and it might take less time to be loaded. Besides, lead pages also own multiple templates to increase your conversion rate and help you grow your email lists effectively.
You can easily use lead pages for page-opt in form creation, hosting a webinar, opt-in boxes in your blog posts, automatically sending upgraded content, and sales templates to build up landing pages.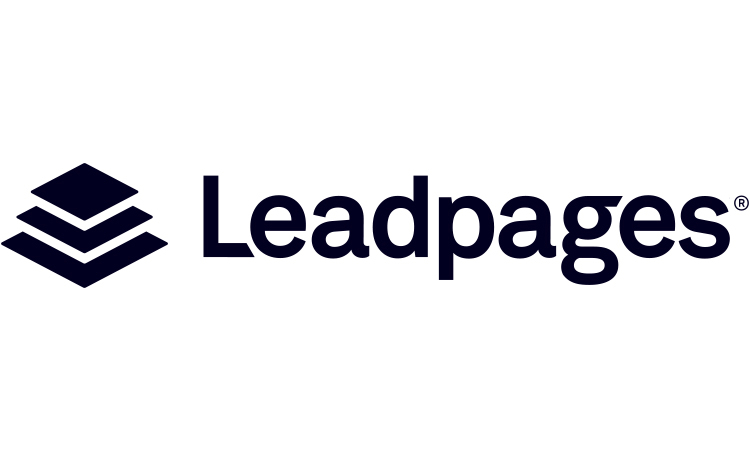 ClickFunnels vs LeadPages: Which is the better marketing software?
Features
ClickFunnels
Easy drag and drop visual editor
ClickFunnels is loaded with a strong and easy drag and drop visual editor to design every page and create in your sales funnel. You do not need to how to code to receive your desired look.
Website Hosting
When it comes to ClickFunnels, you might not have to go to any third-party services for your website hosting. Instead, you can host your whole sales funnel via ClickFunnels. You have to register a domain inside your ClickFunnels accounts or insert a domain you had.
Themes and templates
If you do not wish to design your whole sales funnels through scratch, don't worry since ClickFunnel will help you perform the rest. What ClickFunnels does to you is to assist you in choosing the perfect funnel for your business. After that, you can select the ideal template from your theme library.
Split testing
With ClickFunnel, you will be experiencing the strength of split testing, and there is something you can do lots of about your site, and we hope this ability can go into each member so that they can receive the best conversion rate.
Easy-to-implement Sales Funnels
ClickFunnels helps you generate sales funnels converting like clockwork that our job. ClickFunnels can be proud of itself and this is among the reasons what so many of its members can reach success with ease.
Conversion Tracking
In case you finish signing up for Clickfunnels, you will want to know exactly how your sales funnel is in the process. This is the reason what a "Stats" tub is created to provide you with Mission-critical metrics like Average cart value or Earnings per click.
Email AutoResponder
One of the amazing advantages of ClickFunnels is you can do different things in a place, from website hosting, landing page, domain registering, and form creation and email AutoResponder.
Instead of using third-party software to get an email sent to your leads, you can create automated sequences in ClickFunnels.
Membership Website
Besides high-converting sales funnels, this funnel also provides you with the ability to generate subscriber-based membership websites.
Shopping Cart
In case you are a ClickFunnels user, you do not need to look for another service for your own customers' shopping cart. They are able to include add-to-cart and purchase right in your own ClickFunnels websites.
Leadpages
Drag and Drop Visual Editor
Leadpages is loaded with a drag-and-drop visual editor enabling your own users to get their own landing pages customized. This can become restrictive with where you can drop some specific widgets; however, it is much easier than coding your landing pages.
Multiple Page Publishing
As you might not know, Leadpages can show that you are able to get your landing pages published as you want. In addition, Leadpages provide you with one site on the Standard Plan, 3 sites on Pro Plan, and 50 sites on the advanced plan. The landing pages you are publishing can be for those connected to your own Leadpages account.
Exit Intent Pop-Ups
Leadpages contain a tool enabling you to make the exit-intent pop-ups on your desired landing pages.
Split Testing
When it comes to Leadpages, you are allowed to have test different factors split to decide which can convert well and which cannot.
Countdown Timers
Take note that Leadpages is loaded with a drag-and-drop widget allowing you to insert countdown timers into any kind of landing page.
Leadpages Domain Hosting
With Leadpages, it helps you host your site for free on its domain. You can also connect the domains you buy; however, you cannot register new domains through Leadpages as you do through ClickFunnels.
SEO Editor
Besides the above features, Leadpages brings you the ability to edit the title tags as well as meta descriptions in its landing page builder.
Integrations
You should remember that having knowledge of the integration of the service you select is very important for your business's life expectancy.
ClickFunnels
Twilio: used to schedule and personalize your SMS messages

Embed A Calendar into your funnel: used to enable leads to schedule them on your own calendar. You are able to use many various calendar software for integrating.

YouZign: Used to host custom pictures on YouZign before publishing those pictures on ClickFunnels

VWO Engage: Used to establish the push notifications for funnels

SalesForce: Used in case you wish to integrate the SaelsForce with your own ClickFunnels account

Warrior Plus: Used to get Warrior Plus items sold in your ClickFunnels websites.

Disc Delivered: Used to allow automatic order fulfillment as there is someone who wants to get orders in your own funnel.

Stripe Payment: Used Stripe as a payment integration as well as give customers receipts from Stripe.

Paypal: Used to insert a PayPal button to your own ClickFunnels page, then accepting payments through PayPal.

Shopify: Used to get your websites on Shopify integrated with the ClickFunnels account.

Zapier: Used to integrate your ClickFunnels account with many other services.

ZenDirect: Used to give information to customers from ClickFunnels to ZenDirect, then shipping items from ZenDirect.
Leadpages
Google Analytics: Used to get Leadpages data connected to Google Analytics.

InfusionSoft: Used to get InfusnionSoft's CRM connected to your LeadPages account.

Shopify: Used to have your Leadpages account connected with the Shopify store.

Active Campaign: Used to try to connect your Leadpages accounts to your own Active Campaign email account.

LiveChat: Used to connect your Leadpages landing pages with LiveChat.

Stripe: Used to receive payments through Stripe on your own Leadpages landing pages.

Calendly: Used to insert calendar scheduling abilities via Calendly to your own Leadpages account.

HubSpot: USed to connect the HubSpot CRM with your own Leadpages account.
Pricing
Amazingly, both ClickFunnels and Leadpages provide you with a 14-day free trial. For that reason, you can give yourself a try and see what will fit your business.
ClickFunnels costs you USD97 per month for the fundamental plan and USD 297 per month for Platinum. Leadpages gives you USD 37 per month for Standard, USD 79 per month for Pro, and USD 321 per month for Advanced.
As you can see, ClickFunnels are more expensive than Leadpages. However, this is a trade-off. It means which ClickFunnels, you will receive a sales funnel, payment gateway, membership site, landing pages, opt-in forms, domain registration capabilities, shopping cart, and opt-in forms which can help replace your current site. Meanwhile, when it comes to Leadpages, you are about to receive the ability to generate one or multiple landing pages.
ClickFunnels and Leadpages are also good at what they are providing for you; however, it relies on what you really want for your site. You want other lading pages to insert into your current site? Or you want a whole sales funnel instructing the prospect conversion. It simply means you can receive what you are paying for and you must decide on what you are willing to spend money on.
Customer support
ClickFunnels
As you can see, ClickFunnels is very good at supporting its customers. Right after you sign up, you will start with six pre-built funnels. Should you need assistance, you will be looking for multiple resources in the Help Center. Topics can be from generating and splitting testing funnels to get third-party tools such as ClickBank and GoToWebinar integrated.
In case you are not able to find your answer, all you need to do is clicking on the on-site chat to send messages to the supporting team. The administrator will reply to you in an hour. Also, you can contact ClickFunnels through Facebook. Take note that the support team will answer your inquiries 24 hours per day.
Leadpages
Leadpages contain a very excellent community of assistance whenever you are in need since Leadpages is very popular. Should you implement a search on Google or turn into an active Facebook group, you will not feel hard to find out the answers. You can bear in mind that Leadpages is also running frequent training webinars, along with their goal of assisting you in reaching more their own items.
Affiliate Marketing
ClickFunnels
ClickFunnels provides you with two affiliate programs, then you are able to be paid for getting ClickFunnels promoted to your own audience. At the same time, you can take advantage of ClickFunnels to generate your affiliate program.
The first affiliate program is promoting ClickFunnels. ClickFunnels gives you multiple affiliate programs. Generally speaking, it is known as among the best in your business, then ClickFunnels can pay you for a whopping 40 percent in recurring affiliate commission for your customers; meanwhile, Leadpages needs to pay 30 percent in your commission. The second affiliate program is promoting your items. What you have to do is to build up your affiliate program through this funnel so that you can easily track as well as control your affiliates.
Leadpages
With Leadpages, it contains an affiliate program; however, it is not like a ClickFunnels' program. Leadpages will give you pay for more than 30 percent recurring commissions monthly for customers' lifetime. And if you want to get paid the commission by Leadpages, you need to become an active member.
ClickFunnels vs LeadPages: Pros and Cons
Pros of ClickFunnels
Here are some pros of ClickFunnels you should refer to:
14-day free trial

Cancel whenever you like

30-day money-back guarantee

Amazing templates and mobile-responsive designs

6 pre-built funnels

Drag and drop page builder

Various affiliate programs

Weekly Q&A support webinars

Integrate well with lots of email service suppliers like ConverKit, Aweber, MailChimp or Active Campaign

Allow sharing free funnels in the ClickFunnels community

Work with designed checkouts and Thrivecart

Add or remove pages from funnels
Cons of ClickFunnels
Although ClickFunnels contains lots of benefits, it also has several drawbacks that you should pay attention to before deciding to buy:
ClickFunnels is a little expensive than others and it also has two membership levels

ClickFunnels has only 20 funnels; however, users do not have to use up to 20 of them

ClickFunnels only gives you the restricted visitors per month with 20,000 visitors in the entry entry-level

Clickfunnels only provides you with three custom domains
As you can see, the key here is the price; hence, you might need to decide carefully before trying to sign up. In order to assist you in imagining how you are able to save your money with Clickfunnels. Below are a number of popular software services you might want ClickFunnels to cover your solutions:
Landing Page Software with USD 97 per month

Website Hosting with USD 150+ per month

Email Autoresponder Software with USD 500+ per month

Affiliate Tracking Software with USD 497 per month

Split Testing Software with USD 197 per month
Pros of Leadpages
Here is a list of Leadpages pros that you can take advantages of:
It is a budget-friendly option

You can have 30-day money-back for guaranteeing

The standard page interface becomes easy and intuitive to use

Leadpages bring about little customization and super-quick pages

You can also choose a drag-and-drop option

Leadpages allows you to reach Leadpages from the WordPress dashboard

Leadpages contains more than 160 designed templates

Leadpages is loaded with amazing LeadDigits
Cons of Leadpages
Leadpages provides you with no free trial and no live chat if you do not belong to the Advanced or Pro plan

Leadpages' drag and drop builder is not convenient for its users

It contains no checkout pages and no membership lockdown pages

Leadpages should also have existing email marketing services
Conclusion
You can use ClickFunnels and Leadpages for your business since they are great tools as well. We hope that with our article on ClickFunnels vs LeadPages: Which Is The Right Marketing Software For Your Business?, your business can have the right tool to work on. If you find our post helpful, kindly share it on your social media.
---
Mike is a content writer at Avada, with a love for video games, gadgets, and software. He has been writing about the industry now for over 7 years. He likes to keep up-to-date with the latest software releases. He's also an avid reader, and he enjoys spending time outdoors with family and friends. When he's not working, you can usually find him playing video games or exploring new outdoor activities.
New Posts
Stay in the know
Get special offers on the latest news from AVADA.