What is Amazon Conversion Rate? How to Calculate & Improve It?
Users mainly concentrate on online revenue from sales activities. Still, there are legitimate reasons to pay attention to the Amazon conversion rates for the goods you offer on the internet.
Understanding how your advertising campaign corresponds to the average Amazon Seller will lead the success of the Pay-Per-Click (PPC) campaign to the next level and provide a valuable competitive advantage.
In this dynamic digital world, it is vital to have your buyers interested and purchase what you sell. It is the definition of conversion.
This article will elaborate on what Amazon conversion rate is, how we calculate it, why it is essential, and how to make use of this tool.
What is Amazon conversion rate?
According to estimates from Millward Brown Digital, a company that made its name tracking website traffic, Amazon Prime members have an average conversion rate of 74 percent, while non-prime members usually convert at 13 percent.
These figures are now far higher than the top 500 online retailers. And therefore, no wonder Amazon Prime is so popular. Their conversion rates are above the average, in simple terms, due to the highly consumer-centric program, which is both efficient and convenient for the user.
One of the most significant contributors to the company's success is the "Amazon Prime" plan. When subscribing to Amazon Prime, users get:
Free 2-day shipping
Movies & TV shows
E-books
Music with no ads
Notably, the annual price is $99, the benefits are impressive, and the amount of first time sign-ups to Amazon is off the charts.
Amazon ranked second among worldwide online retailers in 2015, just right behind Alibaba. But this giant digital merchant has taken tremendous measures to reclaim its throne.
They also announced that the conversions generated in the digital storefront were a strong comparison to other rivals in North America, just before Amazon revealed its actual plans for Black Friday with Amazon Prime Day.
Among the top 500 internet retailers, Amazon Prime members participated and worked with the Prime features more and converted 74 percent of their interaction into sales, Millward Brown Digital claimed. While in comparison, the average conversion rate for others was a feeble 3.32 percent.
Surprisingly, shoppers who are not part of the Prime Program also tend to convert much higher than the average, which is almost four times the average percentage, rounding up to 13 percent of the time.
Furthermore, Amazon has reached a conversion rate that is 22 times higher than the usual status quo, but it has also taken first place in the chart. Previously in 2015 (April), Amazon raised its conversions by a whopping 11 percent from 63 to 74 percent.
How to calculate Amazon conversion rate?
For the online selling business, there are several tools available to produce estimators of sales volume.
Generally, these tools aim at the market rank of an item along with the commodity type.
Based on an average of revenue at the sales rank within that sub-category, the tools then estimate how many orders a single product can get.
More often than not, we find that these measures can be fixed by extremely high margins.
In this blog, you can explore your conversion rate through several well-known sites for online retailers on Amazon and learn how to make better use of it.
We will guide you to platforms where you can find and locate the data on your conversion rates.
Finding Your Conversion Rate on Seller Central
If you have a listing of your products on Amazon Seller Central, they make it readily available so you can get to your conversion fast, simple, and free of charge. You have Jeff Bezos to thank for that.
Simply log into your Seller Central account to find your conversion rate.
Then navigate to Reports > Company Reports > Comprehensive Sales and Traffic Reports Page by Child Item in the top menu bar.
You will discover various useful information on your product's driving traffic and sales on Amazon in this downloadable review.
A lot of reliable information, including traffic, Buy Box percentage, and the explosion of any Amazon Sales volume, is given in the Comprehensive Page Sales and Traffic Report.
Here's a little bit more about a couple of the available data points reports.
A full report for the date range is on the Comprehensive Page Sales and Traffic Report; you pick the time you want to calculate. By default, the report covers a span of the last 30 days.
The references about quotes come directly from Amazon's interpretations of each report area in the following definition.
Sessions
Sessions describe the number of visits made by users to your Amazon.com pages. All activities everywhere within 24 hours are regarded as a session.
If a buyer comes to the listing page of your product, then goes to view another product, and after this returns to your product, that becomes one session and two page views for the detail page of your product.
Even though you have listed it as out of stock on the Product Detail Tab, you can always see the measured amount of page views and sessions.
Page views
It is relatively self-explanatory; only within the date period you have set for the report, this tool calculates the number of page views this product has had.
Buy Box Percentage
For running promotions or diagnosing sell-through rate problems, mastering your Buy Box Percentage is crucial.
For Sponsored Product Advertising, the Buy Box feature is required for your ads to be displayed.
If you have disabled the Buy Box function due to pricing complications, you will have a 0 percent Buy Box percentage even if you are the only seller.
Unit session percentage
Your conversion rate for that item is the unit session percentage.
To check whether the adjustments you have made to a listing have improved the conversion rate over time, you can pull this report again in retrospect.
Finding Your Conversion Rate on Vendor Central
When you sell via Vendor Central to Amazon, it's a lot more complicated and pricey to get to your conversion rate.
You have two alternatives for reporting when it comes to Amazon Vendor Central:
Amazon Retail Analytics (ARA) Basic: This free reporting tool provides details on sales diagnostics, Inventory Health, Product Catalog, and Forecasting information.
ARA Premium: This involves everything included in ARA Basic, plus several additional tools for reporting. A premium price tag comes with these extra reporting features, at $30,000 a year.
Apparently, ARA Premium is the only report on Vendor Central that reveals the real conversion rate for products. You can find it in the study on Page Views and Conversion.
Besides, relative to previous time frames, the Traffic Diagnostics Report gives you a comparison of your conversion rate.
However, ARA Basic offers access to the Traffic Diagnosis Report if you are a supplier at Vendor Central.
And you'll see the change in general date range conversions, or you can see the difference in the ASIN conversion rate.
ASIN enables you to monitor changes over time in the conversion of your products.
You may pick a standard, weekly, annual, quarterly, or yearly reporting range.
Finding Your Conversion Rate on Other Amazon Platforms
For those selling books on the KDP website that hosts Kindle and CreateSpace books on Amazon or Merch by Amazon, which provides print-on-demand T-shirts and similar merchandise, the same page view and conversion data that is accessible on Seller Central and Vendor Central are not available.
You have a few extra options if you are a writer seeking to visualize the conversion rates.
"…The higher your sales rank, the less frequently your rank is updated. The lower your number, the more frequently you will see movement. If you are at 475,000, your rank only gets updated once or twice daily…" –Penny C. Sansevieri, CEO and founder of Author Marketing Experts, Inc.
Another alternative is to open a Seller Central account and add the hard copy to your stock on Seller Central if you have a physical book listed on Amazon's KDP website.
You can go to the Detailed Page Sales and Traffic Report and see the page views and sessions for that product page.
You can manually calculate your conversion rate by a simple formula, take the number of sessions divided by the number of units you sold during that period.
Unfortunately, there is currently no way to access data to calculate your conversion rate if you sell on Merch by Amazon.
How to improve Amazon conversion rate?
Many variables play into why your product may or may not be purchased by people. It might be that the product itself is not ready, or perhaps the description does not use the proper terms.
There are a few steps you should enhance your business's conversion rate, as there are many explanations of how what can or can not be converted.
1. Get Fulfillment By Amazon for Faster Shipping
The number two reason people shop at a marketplace through a retailer is free and discounted delivery. There's a possibility they'll leave and find a seller that provides Prime shipping if customers come to your Amazon listing and do not see Prime shipping.
Likewise, if a client went to a rival's website and they didn't provide Prime delivery, but you were, it might be the deciding factor that takes them to your shop.
Consider entering Delivery by Amazon to make sure you reach a larger proportion of customers on Amazon (FBA).
Delivery by Amazon makes it easier for Amazon to store some of the goods at its many fulfillment centers, where they can then ship to consumers quickly. They will also handle shipping, so you don't need to think about packing or shipping yourself anymore.
There are expenses that come with the FBA, including the need for a $39.99 per month Skilled Seller profile on Amazon.
In addition to the cost, you would have to pay a few more different fees for holding your goods, packaging, and delivery, removing inventory, and customer returns.
Read Amazon's service page here for a complete rundown of the prices here.
2. Set a more appropriate price
Although your product is a large part of why individuals will or will not buy from you, your price is just as noteworthy. But, finding the sweet spot for your pricing can be tricky.
Look at your rivals when setting your price to see if they are charging their goods.
If their service is identical to yours, consider checking the market with a comparable price as well. Take into account that you have to make a profit, so don't go too low.
If you've found a price that continues to sell well while enabling you to be successful, your responsibilities remain. While watching your Amazon conversion rate, you'll want to keep a close eye on your competitors' sales.
If you have not made any modifications and your conversion rate begins to drop for a while, it may be because your rivals have lowered their prices, and your product is overpriced.
Yet, when attempting to lower your price, be careful. Clients can potentially be distrustful of a good or service that has been discounted too heavily.
3. Use high-quality images
Don't judge a book by its cover, but the right product photos can instantly persuade customers to buy from you instead of a rival. In reality, when purchasing a product, 67 percent of consumers cite high-quality images as the most significant influence.
Make sure that the photos for your product are:
Using large images to enable zoom
Describe multiple angles of the product
Clear, with a white backdrop
Show your product being used
4. Develop a fascinating description for your products
More often than not, while optimizing your listing, your product descriptions are one of the most ignored aspects. Nevertheless, remember that a potential customer will read and make a decision through this section.
As a matter of fact, before purchasing a product, with 85% of shoppers doing online research, having an accurate explanation will make or break a deal.
Include any bit of necessary detail when writing the product summary. Customers deserve to see what they will receive, and now is the time for you to answer them.
5. Actively collect and address feedback
Paid advertising and marketing campaigns can help you find more first-time customers, but ratings can be a much more competitive asset.
Fifty favorable reviews can raise the conversion rate of a product by 4.6%. It will create interest in customers to see good feedback for your items and eventually help your Amazon conversion rate.
You should send personalized follow-up emails after individuals order from your Amazon store if you're struggling to get feedback.
These emails can become a perfect method to ask for reviews or input from consumers. It only takes an extra boost often to get consumers to share their experience.
React to both positive and negative reviews if you're not planning to do so. Bad reviews can hurt, but you can fix whatever wasn't truthful and win the customer back in some circumstances.
This willing-to-receive-criticism attitude can lead to a frequent buyer who knows how much you appreciate your clients and can even reassure future customers that you care for your audience.
What is a good conversion rate for Amazon?
A "good" Amazon exchange rate is impossible to assess since it varies depending on the type of goods you offer. On average, Amazon has a firm conversion rate quota of between 10% and 15%.
Needless to say, you'll be on cloud nine if your conversion rate is 50 percent.
However, if you were to look at the data from this transfer properly, the situation would be different. For instance, you had four sessions & two commands.
Unless you are marketing your goods at an incredibly high price and more significant profit margins, you wouldn't be so pleased.
New Posts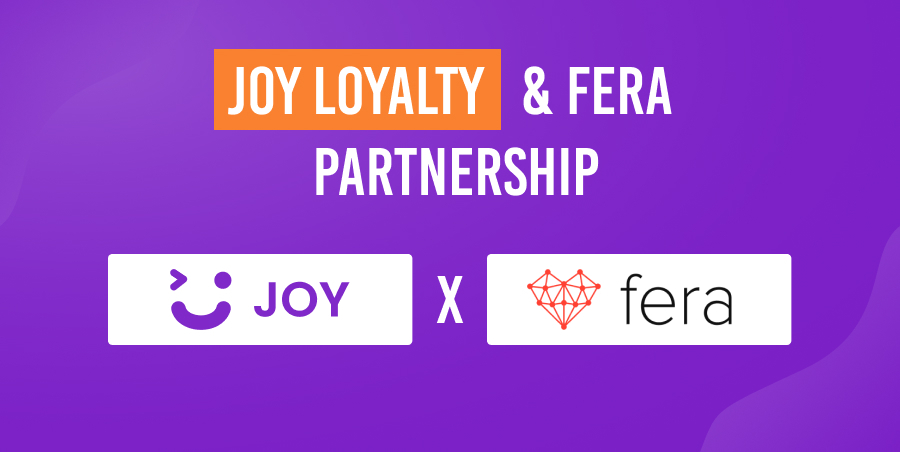 Subscribe
Stay in the know
Get special offers on the latest news from AVADA.
40k
subscribers has been joined!
Earn $10 in reward now!