How to Import Amazon products to WooCommerce
How to Import Amazon products to WooCommerce
Many people love using WordPress WooCommerce because of its versatility, making it possible to build any product type. One of its most popular features is the ability to integrate multiple eCommerce sites simultaneously. If you are hoping to expand your online business, Amazon would be a fantastic option! No need for significant expenditures in ordering or maintaining inventory—you may start an internet shop now.
However, transferring products data between the two applications might require online store owners quite a while to finish. For this reason, we will be introducing you to our tutorial on How to import Amazon products to your WooCommerce store using a plugin. Hope you enjoy it!
About Amazon Product Importer extension
If you are working on both Amazon and WooCommerce platforms, it is important to save up as much time as possible as synchronization will require a high level of attention. The first step in every process is to update the product status between the two eCommerce solutions, and the best way to do so is to use a plugin. That's why you will need the Amazon Product Importer plugin!
With this extension installed, you can import any product from any Amazon marketplace in one click and make it available to customers in your WooCommerce shop. Customers may purchase the imported products from you or as a referrer. In addition, online store owners can also add/change information on existing items by supplying Amazon's current product ID.
Other advantageous points of Amazon Product Importer that you can not miss out on are:
It takes little effort to set up and use.
Has the ability to work with your imported items before and after the import.
Just one click lets you import your WooCommerce shop with all the preconfigured Amazon settings.
You may choose to import the product as a Simple, Variable, or Affiliate product.
Plenty of fields for you to add during the import Amazon products process.
There's a free Chrome add-on available.
The great thing about this plugin is that all of these astonishing features only come at a very affordable price - $79 a year and you will get a refund in case it does not work well on your system in the first 30 days.
How to import Amazon products to WooCommerce?
As we have mentioned previously, Amazon Product Importer by Nxtal is well-known for its user-friendly interface. This means that your entire import of Amazon products to the WooCommerce process will be completed in a few simple steps. Follow our guidelines and you will be surprised by how easy it is!
Step 1: Install the plugin
If you have run your business on WooCommerce for a while, then plugin installation is no big deal. Therefore, you can skip this one and move on to the next step.
On the other hand, for those of you who are newcomers, click on the "Buy Now" button next to the Amazon Product Importer & Affiliate plugin to download its .zip file: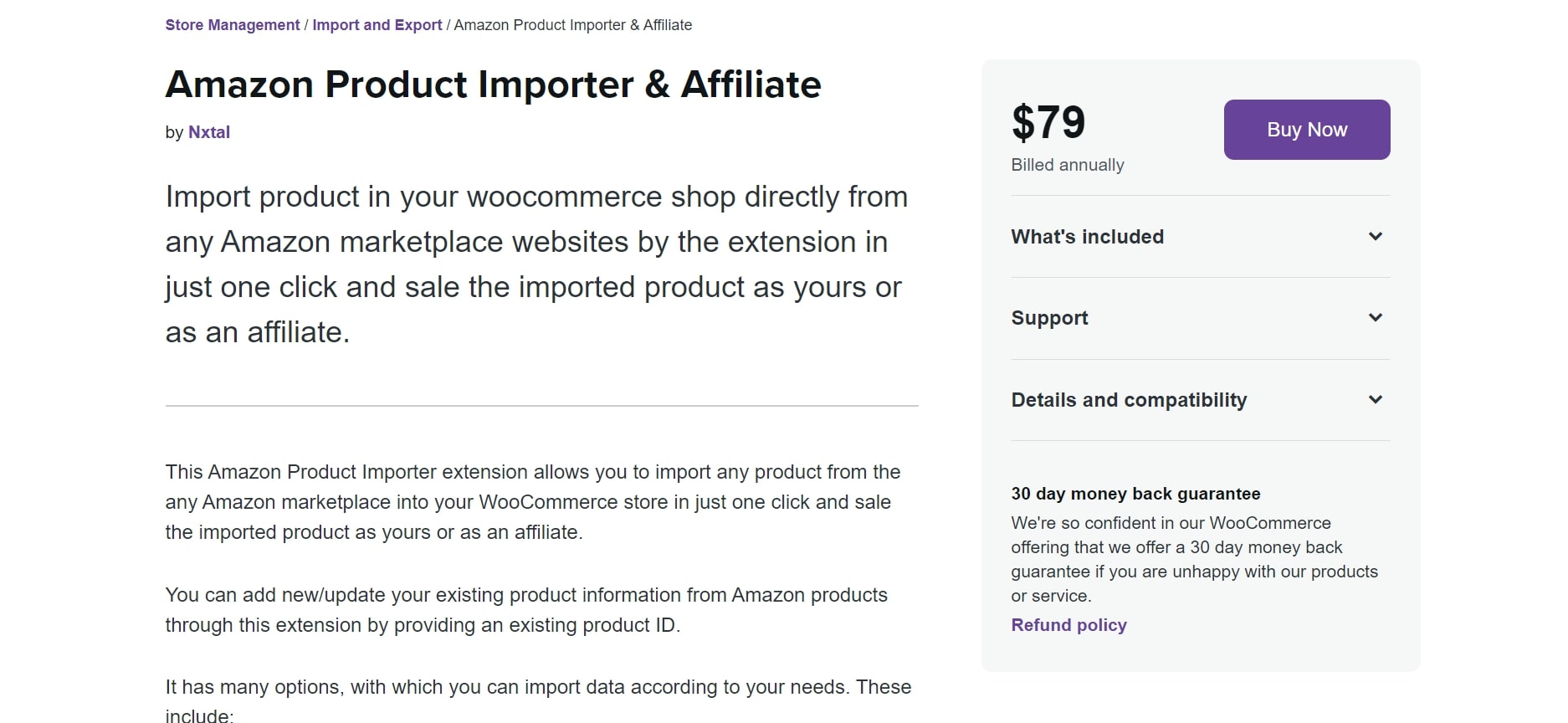 After that, navigate to your WooCommerce dashboard and go to Plugins > Add New to upload the file by selecting "Choose File" and "Install Now" in the middle of the screen: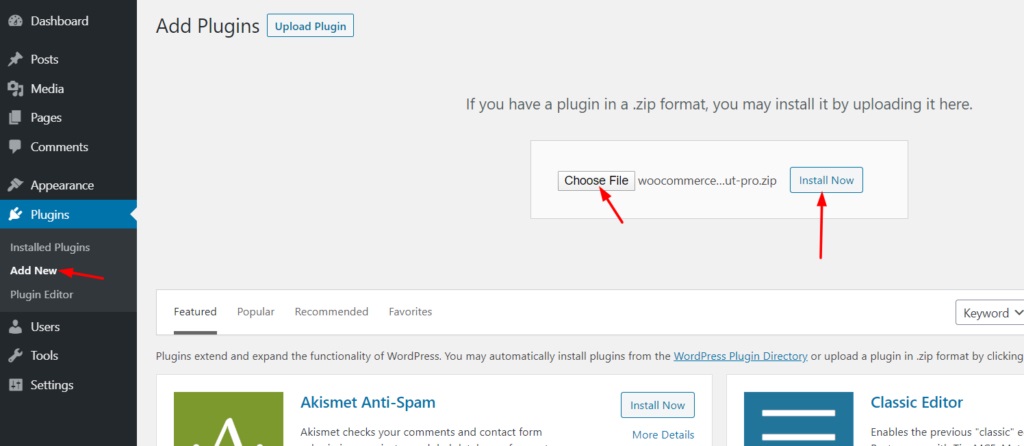 Wait for a few minutes and continue to hover over the "Activate" then quickly go to your Chrome Browser here and install the "Advanced Importer" extension to move to step 2: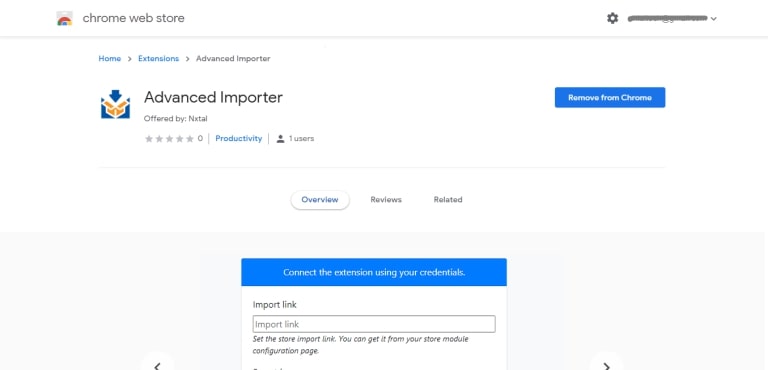 Step 2: Connect your Amazon and WooCommerce account
Once you have done with the installation phase, go to Products > Importer Configuration page located on the left-hand side bar of your screen. As you can see, both of your Import link and Secret key are available here: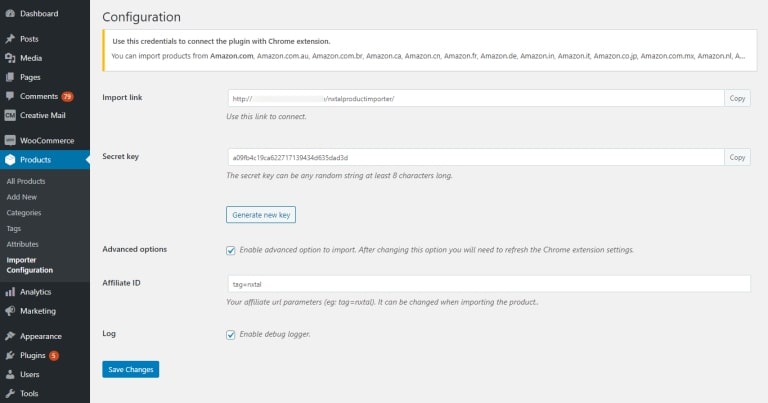 These two fields are especially essential to integrate the plugin along with your Chrome extension. Feel free to make changes to your Secret key if it is necessary.
Step 3: Fill in the import form
To open a product page you wish to import into your WooCommerce shop in the same Chrome browser in which you've already installed the supported Chrome extension, you need to first open the Amazon product page in the same Chrome browser. At this point, you will see an import Amazon products form appear on the screen asking online merchants to paste in their "Import link" and "Secret key":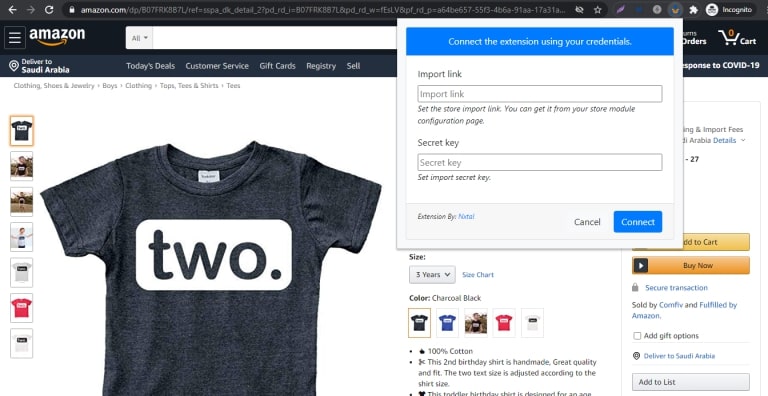 If the Import URL and Secret key are both legitimate, the Chrome extension will let you know with a success message and will display the import form: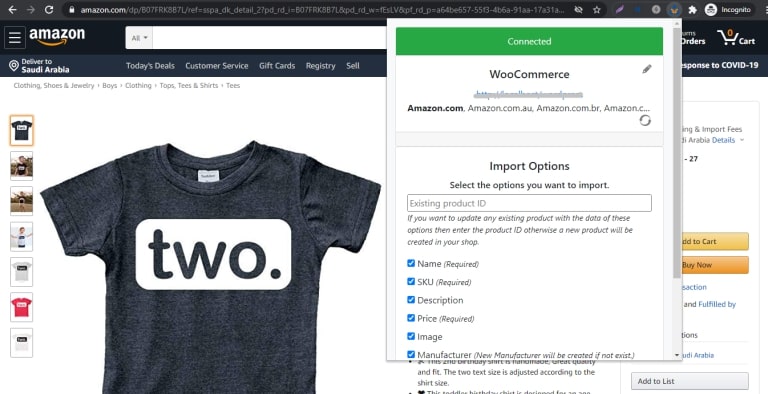 Many different methods are available for importing goods. To update product details on Amazon using your current WooCommerce ID, use your products' products ID: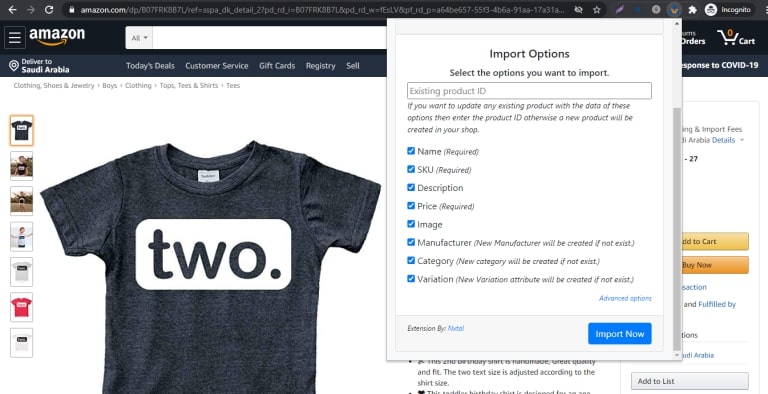 Some advanced settings to allocate the imported goods will be shown if they're specified: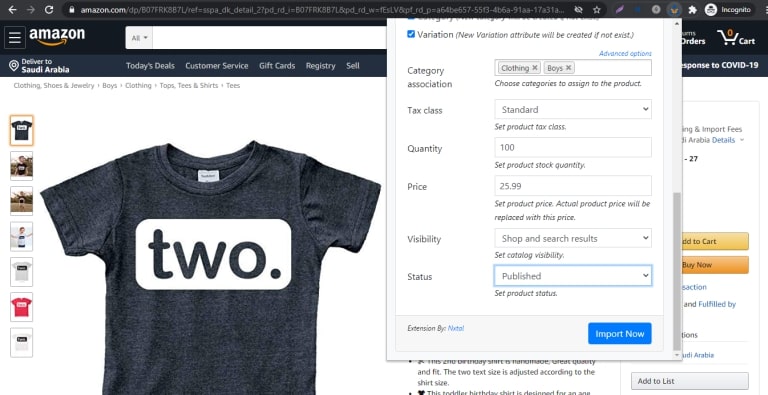 Step 4: Check the results
Finish the form with import Amazon products and click on "Import Now":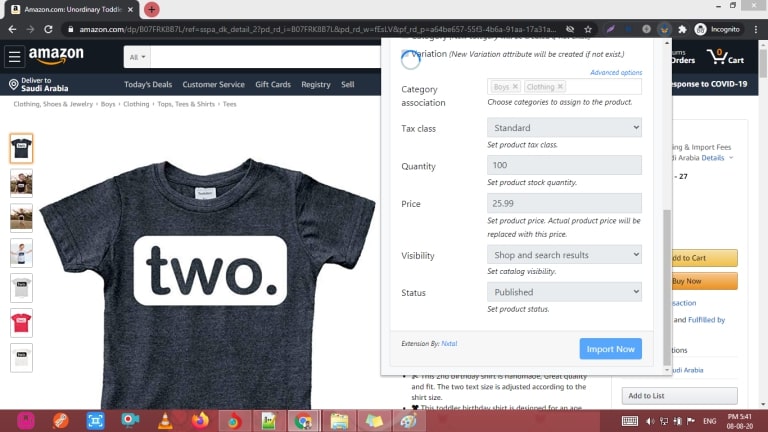 You should get a message indicating success once everything is finished. Additionally, the item should now be present in your WooCommerce shop. In your WooCommerce admin, go to the product page to confirm it: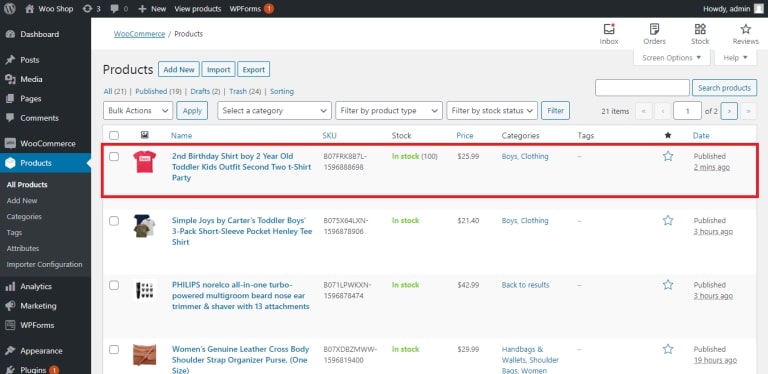 Here is how your consumers are going to view these imported Amazon products on your WooCommerce website: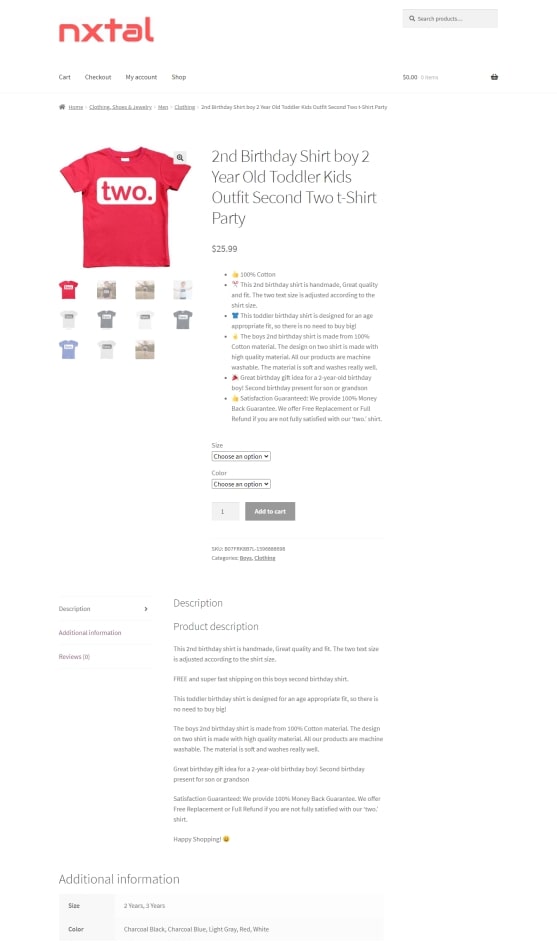 Quick and easy right? Try out now and let us know the result!
Conclusion
To sum up, we hope that our article on How to import Amazon products to your WooCommerce store has answered all of your questions related to this matter and helps you shorten the importing time and increase the store's performance, especially your general profits in the future.
New Posts
Subscribe
Stay in the know
Get special offers on the latest news from AVADA.
40k
subscribers has been joined!
Earn $10 in reward now!