Bluehost Hosting for WooCommerce review: A perfect hosting solution
Bluehost Hosting for WooCommerce review: A perfect hosting solution
As a small business owner setting up an eCommerce storefront, you may have chosen a software platform that is not a hosted service and requires you to provide your own web hosting (such as WooCommerce). As such, you're probably looking for a suitable and reasonably priced hosting service. If you spend a few minutes searching for "best web hosting providers," Bluehost is almost certain to come up.
So, why is Bluehost generating so much buzz? What differentiates this platform from the competition? Is it equipped with everything you require, or would another provider be a better fit?
In this BlueHost review, we'll discuss Bluehost web hosting, including its primary features, advantages and disadvantages, customer support, and pricing plans. This way, you'll know whether Bluehost is the best fit for your online store or whether you should look elsewhere.
Bluehost review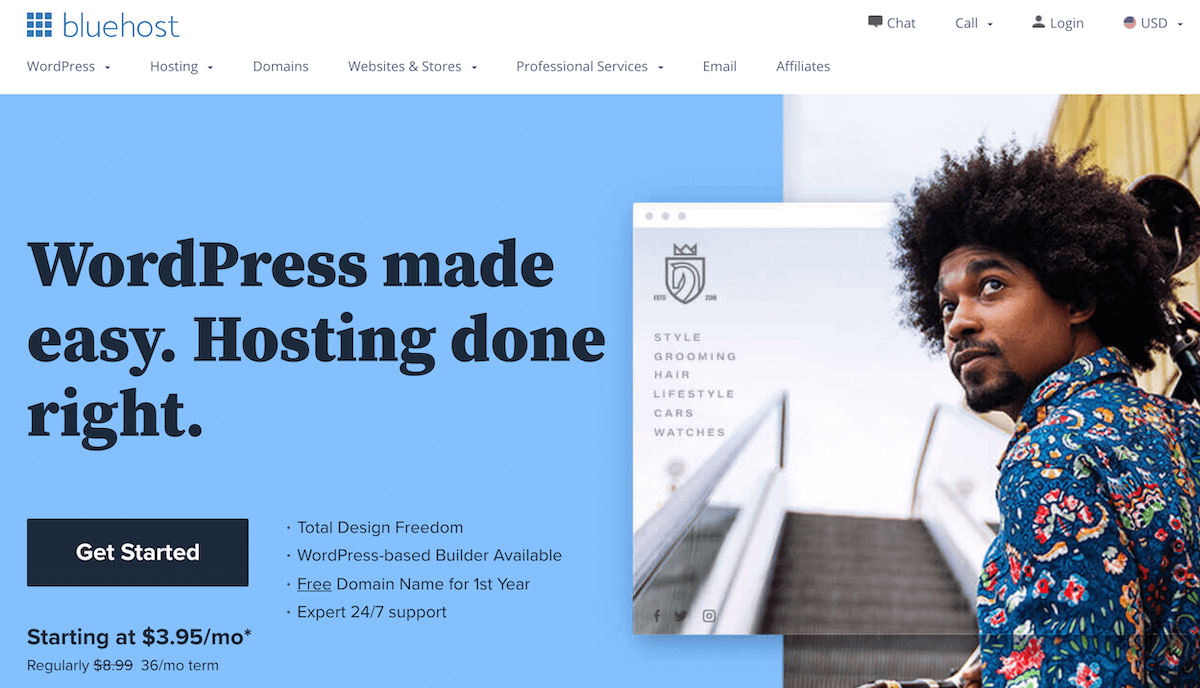 If you're starting a new blog or website, one of the first things you're going to need is a reputable, high-quality, and secure website hosting service. Bluehost is a one-stop-shop for everyone, from new bloggers to established eCommerce businesses and more.
Bluehost is a well-known brand name in low-cost web hosting, powering over 2 million websites worldwide. They are able to offer steep price discounts due to their high volume of business. Bluehost currently has a strong team of over 750 employees dedicated to assisting customers 24 hours a day, 7 days a week. Its mission is to enable customers to fully utilize the web.
Apart from web hosting, Bluehost also offers marketing training, SEO services, social media marketing, content creation, graphic design services, email, domain names, and local business listings to help grow traffic.
Apart from being affordable and intuitive, Bluehost integrates well with WordPress, one of the most popular CMS (Content Management Systems) on the planet. Since 2005, it has grown to be one of only three WordPress-recommended hosts.
Pros and Cons of Bluehost Hosting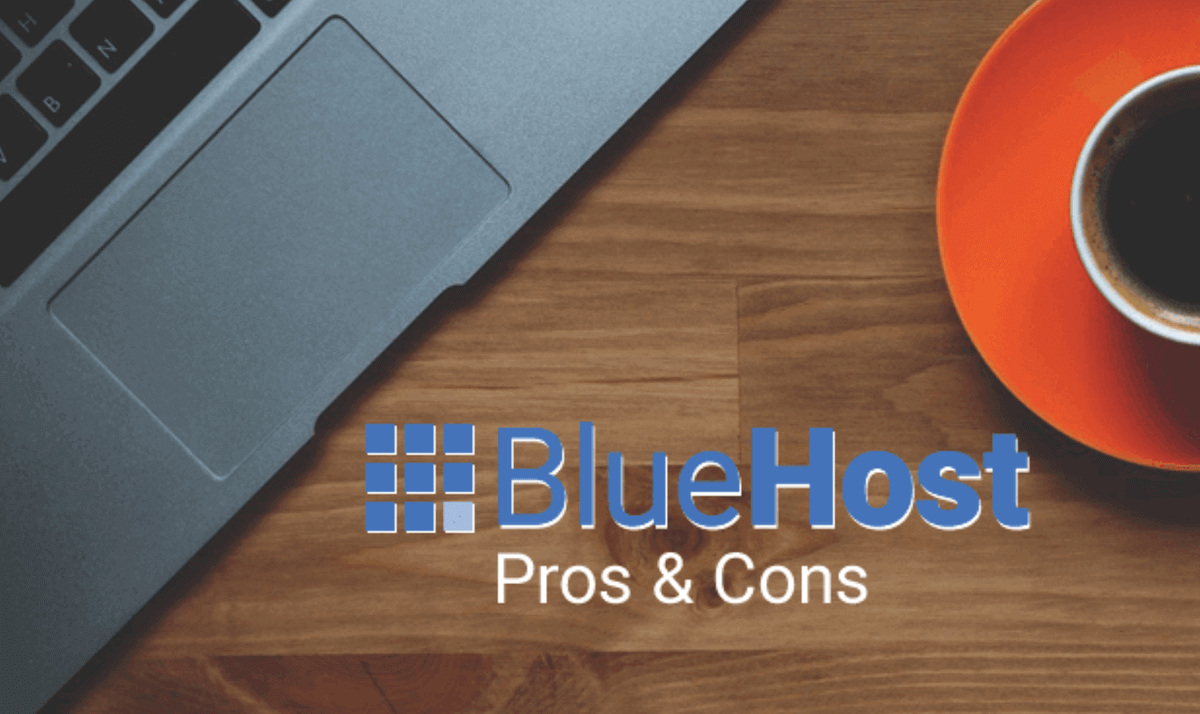 In a world where countless businesses compete for your money, there are dozens of providers offering a variety of additional benefits to entice new customers, ranging from free email accounts to guaranteed uptime or a free domain name.
For a variety of critical reasons, Bluehost stands out as one of the best hosting companies on the market. The brand provides exceptional hosting for small businesses on a budget, as well as an exceptional level of reliability. However, Bluehost does have some drawbacks.
| Pros | Cons |
| --- | --- |
| Excellent, cost-effective pricing is ideal for businesses with a limited budget. | Some additional costs may apply, such as add-ons for your checkout cart. |
| Bluehost integrates with WordPress. | Bluehost's storage is small, particularly on the Basic plan, which provides very little space for content. |
| Bluehost makes onboarding and education simple by offering a plethora of resources aimed at assisting you in making the most of the service. | Bluehost's backup, guarantees, and additional peace of mind tools are not as good as those available elsewhere. |
| Bluehost also offers exceptional customer support. |   |
| Bluehost offers a plethora of add-ons and extras. You can gain access to our entire product suite, including shared hosting, domain names, and managed WordPress hosting. |   |
Bluehost Pricing Plans
Bear in mind that Bluehost almost always offers promotions on its hosting services, regardless of the package or type of hosting. Therefore, avoid being duped into a particular plan simply because the pricing appears to be attractive. In general, the promotion is limited to the first year and typically includes a discount of around 50% for that year.
Let's take a closer look at this web hosting service's features at various price points.
1. Bluehost Shared Hosting
Due to the quantity of their offerings, Bluehost categorizes them into different plan groups. Their most popular plans are called Shared Hosting Accounts, which refers to sharing server space with other websites. This is an excellent starting point for new businesses, and it is by far the least expensive option. Bear in mind that shared hosting is more suitable for personal websites than for professional eCommerce stores.
The following table summarizes the pricing (without discount) for Shared Hosting:

Basic – $8.99 to $9.99 per month: 1 website, 50 GB of storage, a domain, five parked domains, and 25 subdomains. Additionally, you receive a complimentary SSL certificate to safeguard transactional information in your online store.
Plus –$11.99 to $13.99 per month: Unlimited websites, unlimited SSD storage, a free SSL certificate, unlimited domains, unlimited parked domains, and unlimited subdomains, as well as spam prevention tools.
Choice Plus –$16.99 to $18.99 per month: Unlimited websites, unlimited storage, unlimited domains, unlimited parked domains, and unlimited subdomains, as well as an SSL certificate, spam protection, domain privacy, and site backup.
Pro –$26.99 to $28.99 per month: Unlimited websites, unlimited storage, unlimited domains, unlimited parked domains, and unlimited subdomains, as well as SSL, spam protection, domain privacy, a site backup, and a dedicated IP.
2. Bluehost VPS Hosting
VPS Hosting is a popular alternative to shared hosting. This term refers to Virtual Private Server, which provides additional disk space and ease of use for your backend. If you're looking for a Bluehost hosting package that includes more than just the essential tools for bloggers, this may be it.
The features offered by Bluehost.com's VPS hosting are excellent. In comparison to other web hosting companies, you get a lot of freedom. Additionally, your site can be easily integrated with Weebly and WordPress.org. If you run into any difficulties while building your website, you can also take advantage of Bluehost's phone support and knowledge base tools.
What you get with each of the available plans and their prices for a 36-month term (without discount) are as follows:

Standard – $29.99 per month: 2 cores, thirty gigabytes of SSD storage, two gigabytes of RAM, one terabyte of bandwidth, and one IP address.
Enhanced – $59.99 per month: Includes everything in Standard, plus 60GB of SSD storage, 4GB of RAM, two IP addresses, and two terabytes of bandwidth.
Ultimate – $119.99 per month Includes everything included in Enhanced, including four cores, 120 GB of SSD storage, eight gigabytes of RAM, three terabytes of bandwidth, and two IP addresses.
If you're running a small website with few MySQL requirements but want the reliability of a VPS hosting plan, the smaller Standard plan may be a good fit. The Enhanced plan is probably the most popular, as it enables more aggressive scaling of your website and access to additional storage space.
3. Bluehost Dedicated Hosting
Dedicated Hosting is typically the most expensive option for anyone looking for complete control and power over their website's management. If you require additional technical support and a large amount of storage, dedicated hosting is the best option. BlueHost dedicated hosting includes all of the tools you need to succeed online.
Dedicated Hosting plans offer significantly more robust performance, security, speed, and technical features than shared hosting plans. As with other Bluehost hosting types, you have three dedicated hosting plans to choose from, with prices ranging from approximately $119.99 per month to $209.99 per month (without discount).

Standard – $119.99 per month: Includes 4 cores, 500GB of storage, 5 terabytes of bandwidth, 4 gigabytes of RAM, and 3 IP addresses.
Enhancement – $159.99 per month: Includes 4 cores, 1 terabyte of storage, 10 terabytes of bandwidth, 8 gigabytes of RAM, and 4 IP addresses.
Premium – $209.99 per month: Includes 5 IP addresses, 1 terabyte of storage, 4 cores, 16 gigabytes of RAM, and 15 gigabytes of bandwidth.
If you want the most control over your website, the cheapest plan will frequently suffice and provide you with that extra power. However, Bluehost recommends the Enhanced plan. This package includes a plethora of features, and you can use it to host a large number of videos and extra-heavy widgets on your website.
4. Bluehost WordPress Hosting
4.1. WordPress Hosting
The cost of WordPress Hosting is identical to the cost of a standard shared hosting plan from Bluehost. Regrettably, the plan is limited to small sites. If you're looking for something more comprehensive, with a robust control panel and a slew of additional features, you should consider the WordPress Pro pricing options.
Simple Shared WordPress Hosting price plans for a 36- month term (without discount) are listed below:

Basic – $8.99 per month: Includes a single website with up to 50GB of storage. Additionally, you receive a one-year free domain.
Plus – $11.99 per month: Includes unlimited websites and unlimited SSD storage. It also provides 1 year of free domain, and more
Choice Plus – $16.99 per month: Includes everything in the Plus plan, plus free domain privacy and free automated backup for 1 year.
4.2. Managed WordPress
While the basic options for WordPress hosting are adequate for beginners, if you want more control and functionality, you'll need to upgrade to Managed WordPress Hosting. Along with shared hosting, you may want to consider the more advanced and managed WordPress Pro hosting, which provides increased monthly visits, marketing tools, and ultimate security.
The followings are the 30-month term price plans (without discount) of the group:

Build – $19.95 per month: Jetpack Site Analytics, a comprehensive marketing center, 100 free premium themes, daily backups, malware detection, and domain privacy.
Grow – $24.95 per month: Includes everything in the previous plan, plus Jetpack Premium, WordPress live ticket support, ten gigabytes of video compression, Jetpack Ads integration, SEO tools, and business review tools.
Scale – $37.95 per month: Includes everything in the previous plan, plus Jetpack Pro, unlimited backups and restores, PayPal integration, unlimited video compression, elastic search, and live chat support.
4.3. WooCommerce
The final Bluehost pricing option to consider includes WooCommerce and WordPress support. Essentially, these plans include WooCommerce pre-installed and optimized, as well as advanced eCommerce security. It makes sense for those developing online stores to take these plans into account. They are unquestionably more expensive than shared plans, but you get more features dedicated to eCommerce functionality.

Standard– $24.95 per month: Includes an online store with unlimited products, auto-installed WooCommerce, Jetpack, store-front theme, Website Traffic Analysis, Manual Order Creation, and more.
Premium – $39.95 per month: Includes everything from the previous plan, plus Free Domain Privacy + Protection, CodeGuard Backup Basic, and more.
Why choose Bluehost for WooCommerce?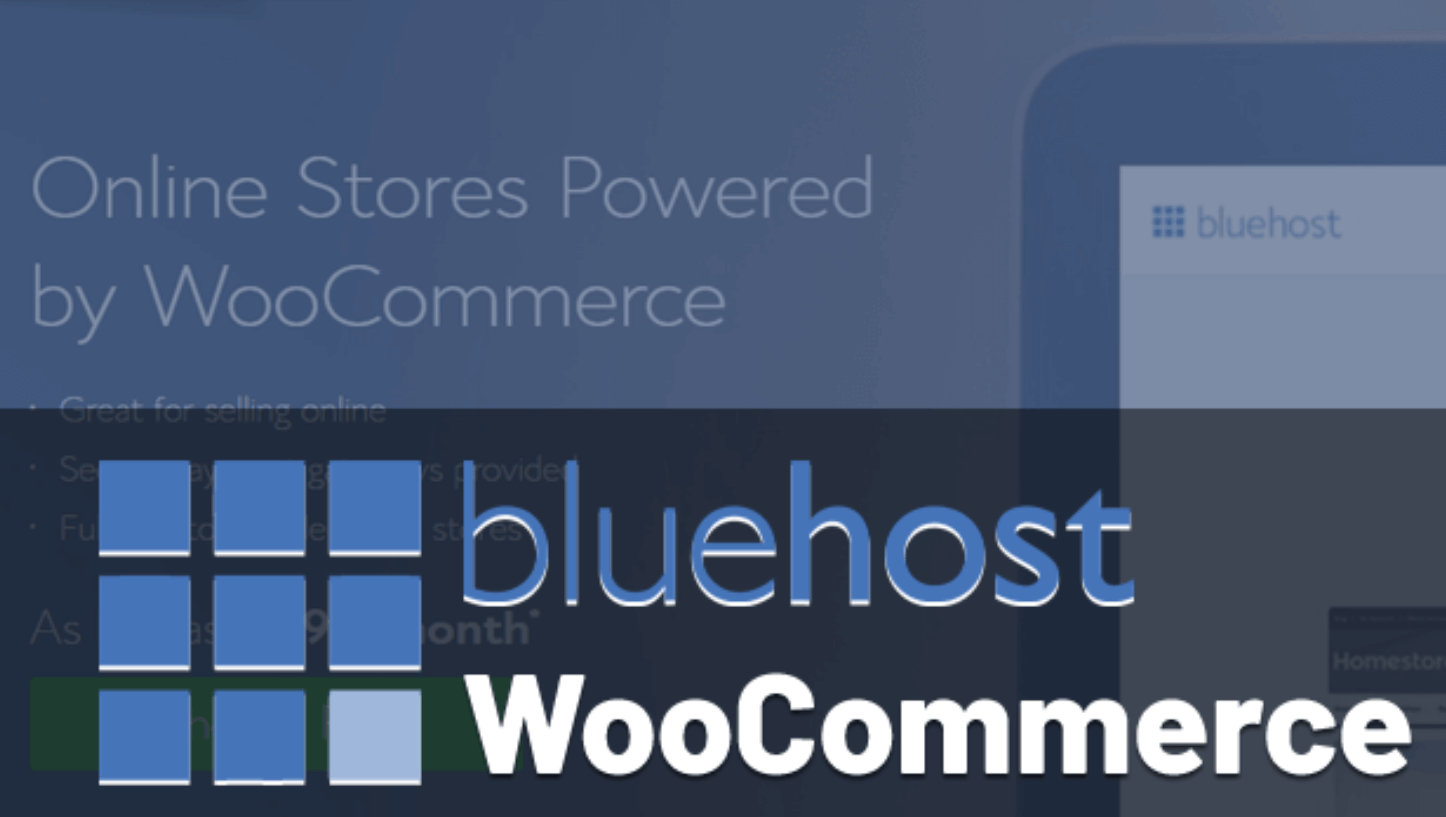 Bluehost has been a market leader in web hosting for more than a decade and is now partnering with WooCommerce to offer online business owners a complete shopping cart solution. WordPress powers WooCommerce, making it one of the most trusted and versatile website builders available. Users have everything they need to create and manage online stores that look amazing and function flawlessly with the bundled services of WordPress, WooCommerce, and Bluehost.
The wonderful thing about WooCommerce is that it is equally suited to inexperienced and experienced webmasters. Even inexperienced beginners will feel at ease building their stores using the simple point-and-click interface, and professional web developers will appreciate the ability to edit the PHP code and perform more advanced customizations on the back end.
Outstanding features of Bluehost Hosting
1. Online Store Builder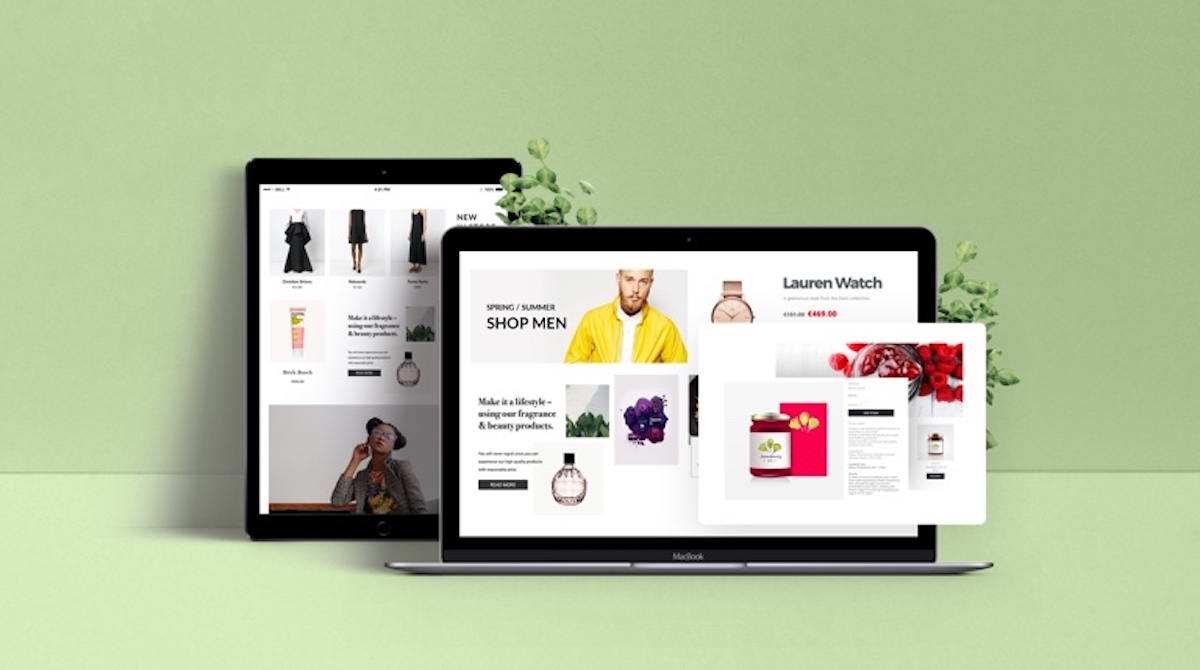 One of the best features of Bluehost is that you generally do not need to have any experience with development or to host to get started with an eCommerce hosting plan. The company offers assistance with migrating an existing site to Bluehost, and you can select a plan that includes pre-installed tools such as WooCommerce and ManageWP.
Not to mention, if you're planning to run your site on WordPress, Bluehost's backend includes a convenient one-click installation button that speeds up the process to a few minutes. After installation, it provides you with the WordPress login credentials, and you're ready to start selling online.
WooCommerce is used by nearly 40% of online stores, and for a good reason. Product pages can be optimized to include sizing and color variations. Additionally, the user can specify the size of product images. Additionally, WooCommerce integrates with hundreds of third-party extensions, including MailChimp, USPS, UPS, Square, and Amazon Web Services.
With regards to eCommerce stores, all WooCommerce plans include the popular plugin pre-installed on your host. Although installing a plugin is not difficult, Bluehost takes care of it for you. This is especially beneficial if you are new to WordPress.
2. Store Customization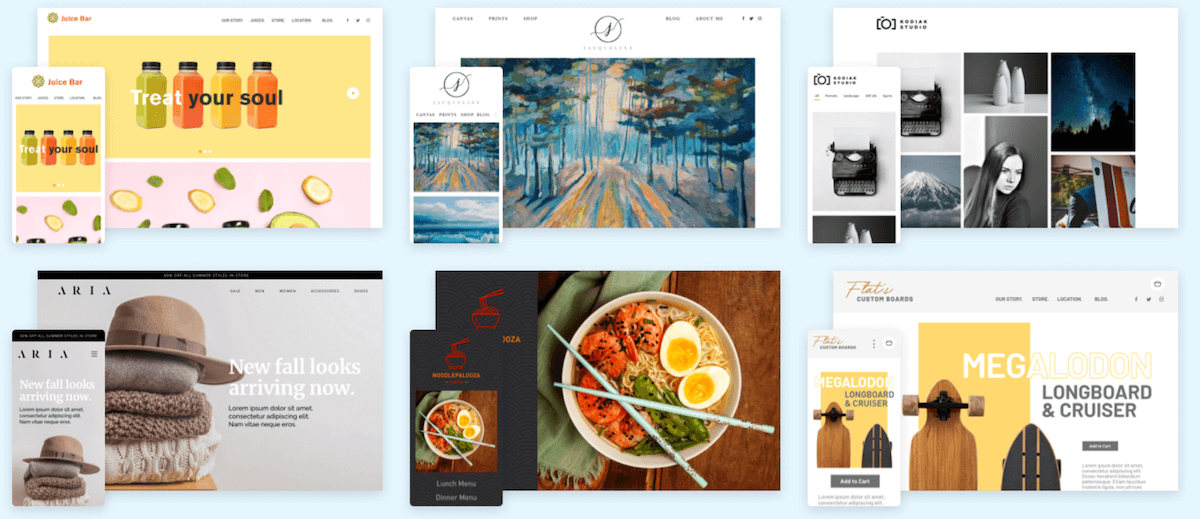 With WordPress and WooCommerce, customization is never an issue. There are thousands of templates available, ensuring that everyone can find the exact look and layout they desire. The majority of the newer templates are responsively designed, which means they adapt automatically to all screen sizes. Websites display beautifully on computers, tablets, and smartphones.
Bluehost offers several plans that include complimentary theme installations. For example, the eCommerce pricing plans include the popular Storefront theme installation. This does not save you any money (as the theme is free), but it eliminates another step in creating an online store.
If you're looking for a way to get free access to premium themes, the WP Pro hosting package is the way to go. While the offerings change frequently, Bluehost's WP Pro plan currently includes 100 premium WordPress themes. This is an incredible deal, considering you'd normally pay between $50 and $100 for each theme, and it includes a fully managed WordPress site.
3. Payment Processing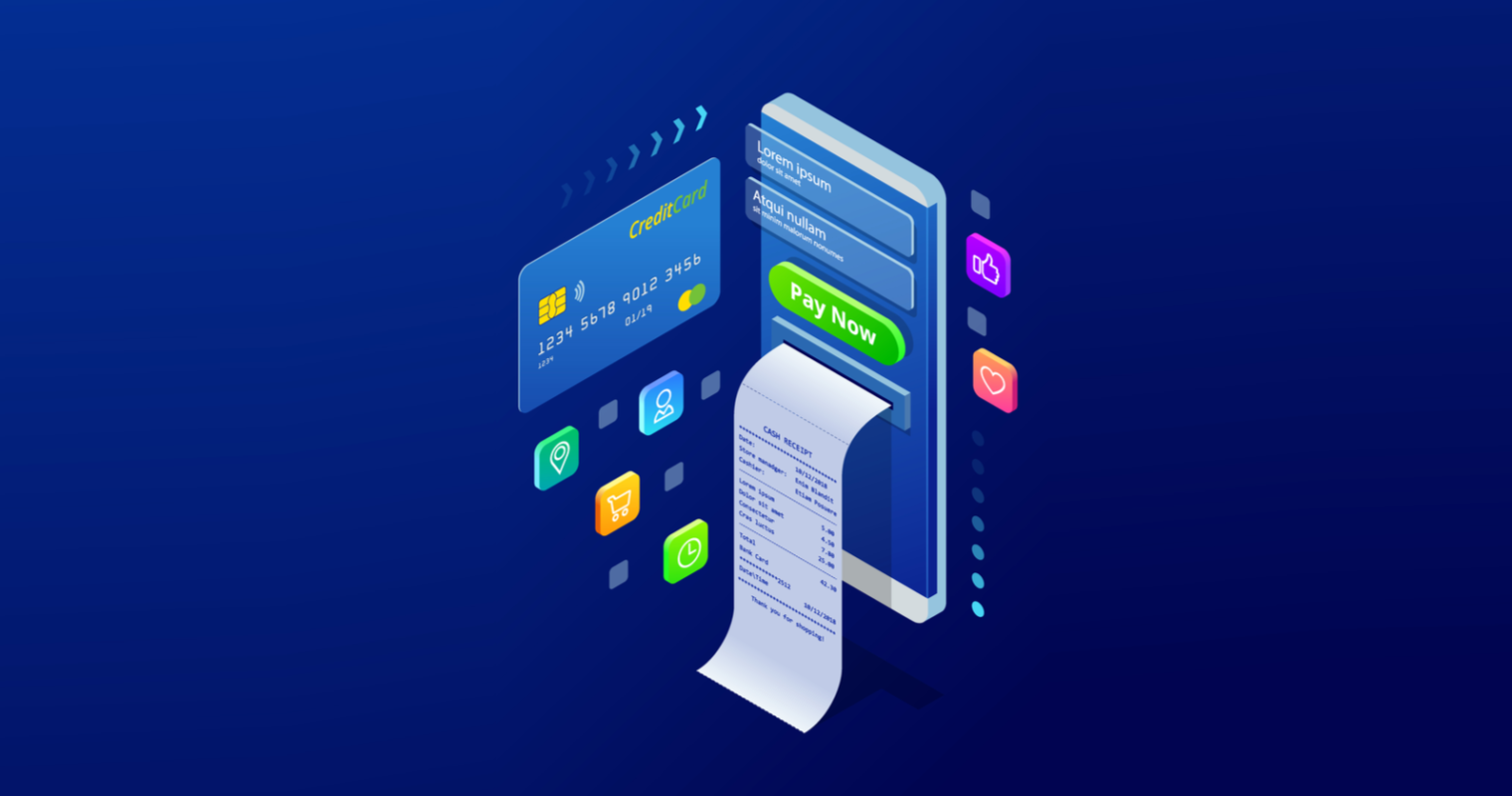 PayPal is WooCommerce's default payment gateway. PayPal Powered by Braintree enables users to accept payments via PayPal, credit cards, and debit cards. Along with credit cards and PayPal, users can establish alternative payment methods such as direct bank transfer, check payment, and cash on delivery.
The system integrates with over 100 third-party payment gateways, including Stripe, Amazon Payments, and PayFast, which can all be configured in minutes. No setup fees or monthly fees apply, and the gateway includes several enhanced features such as One Touch checkout and fraud protection.
Shipping is also a breeze when using WooCommerce and Bluehost. Users can select from a variety of delivery and pickup options, including flat-rate, international, and local. Additionally, users can create shipping zones and price them accordingly.
4. SEO Tools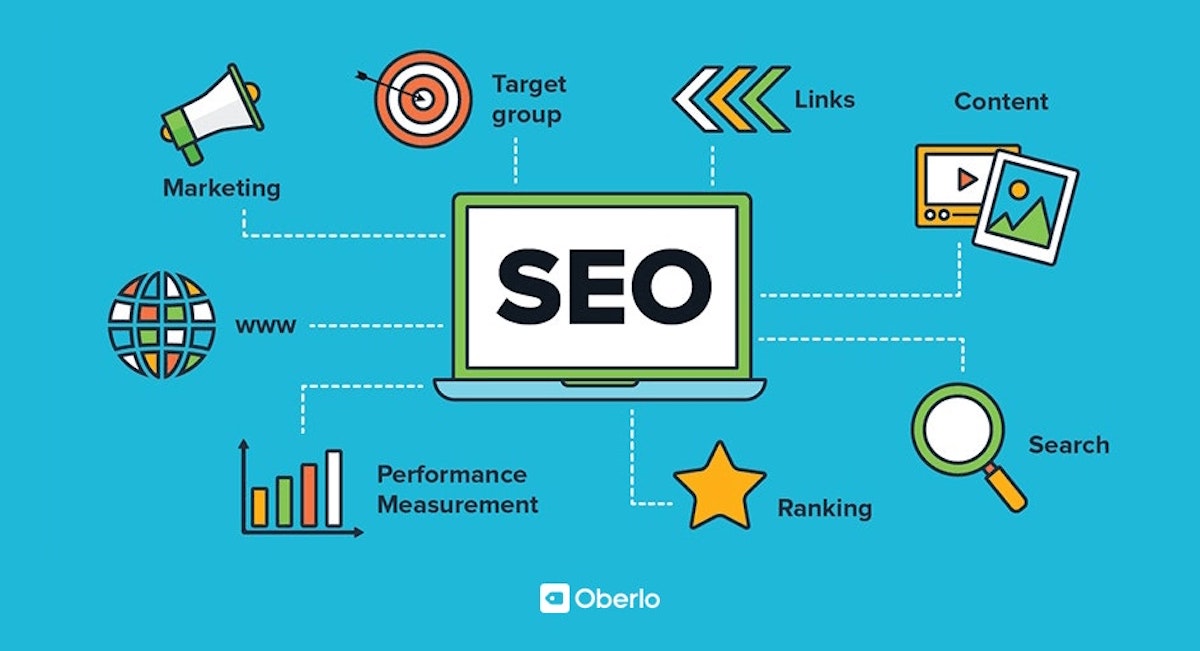 In fact, both Bluehost and WordPress are world-class options for SEO. Bluehost maintains an uptime of greater than 99% and protects all websites with an SSL certificate for data encryption. Both of these factors are favored by search engine algorithms. Indeed, Google announced in late 2014 that websites with secure SSL certificates would receive a ranking boost.
WordPress includes a number of excellent SEO plugins, including SEO Friendly Images, XML Sitemaps, Broken Link Checker, and WordPress SEO by Yoast. WordPress SEO is an incredibly versatile tool due to the ease with which users can create title tags, meta descriptions, and focus keywords for each page. Additionally, it provides users with detailed page analyses to aid in the development of SEO strategies.
5. Marketing and PPC Credits
Bluehost is well-known for including marketing and pay-per-click credits with the majority of its hosting plans. This is especially true for eCommerce plans, as many of them include marketing credits ranging from $50 to $200.
PPC credits are used to drive additional traffic to your website via search engine advertisements. You would pay for the advertisements with your credits and attempt to promote a new product or product line. Because marketing credits are also used to spread the word about your business, you should verify how many marketing credits you receive with each plan.
6. Secure Hosting
If you purchase a WordPress or WooCommerce plan, you will automatically receive some form of security. Previously, it was SiteLock, an advanced security platform for securing site information and safeguarding the details that flow through your site. Additionally, some plans (all of the eCommerce plans) include SSL certificates, which enable secure connections when customers enter their payment and personal information. This way, you can guarantee the security of your customer and business data at all times.
One of the primary benefits of Bluehost is that it provides each user with a dedicated IP address and a custom SSL certificate. This means that each hosting account has a unique internet address and is protected by industry-standard encryption to prevent hackers from intercepting sensitive data. The majority of businesses charge an additional fee for these services.
7. Fast Speed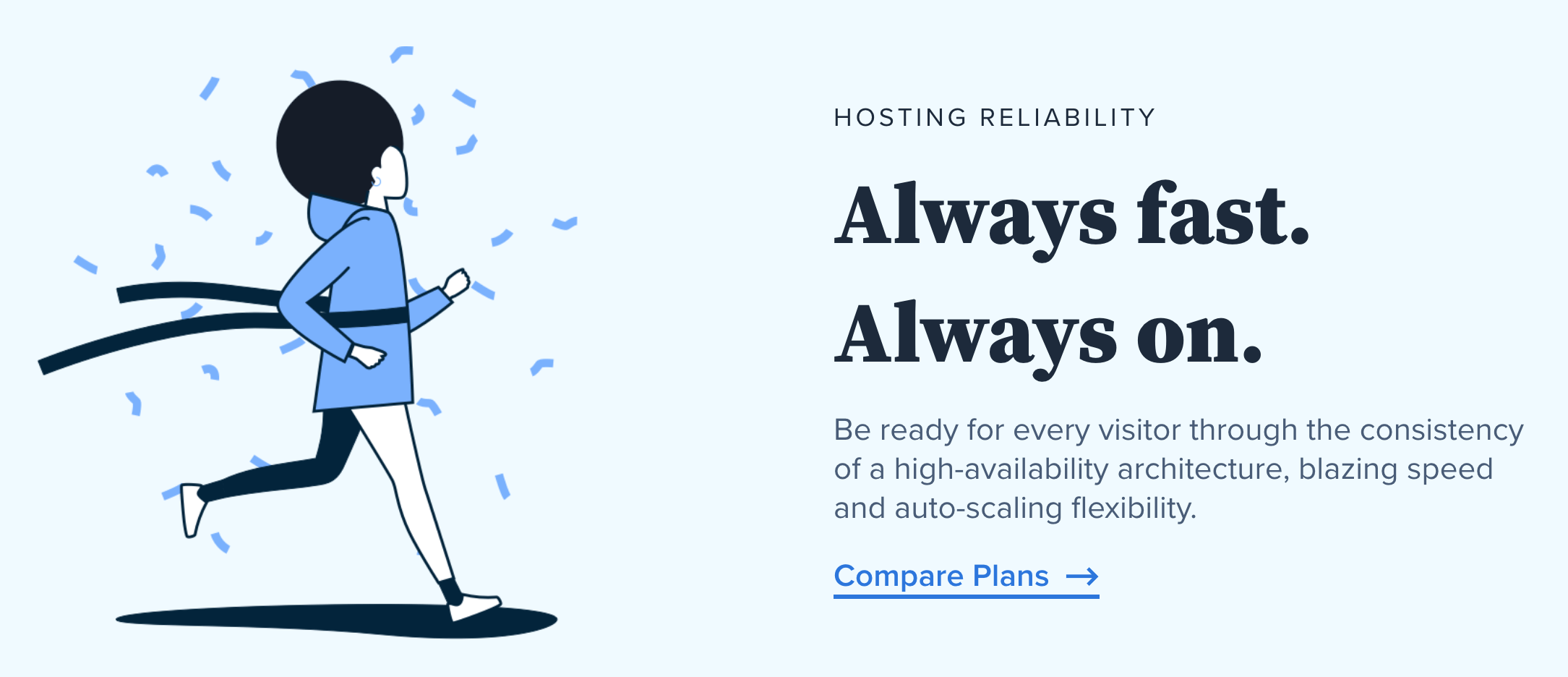 Speed is frequently determined by some of the tactics you employ (cleaning up files, optimizing images, keeping plugins to a minimum and using caching plugins.) Additionally, it is dependent on the volume of traffic you receive.
However, Bluehost offers the necessary packages to keep your site running smoothly at all times. The shared hosting plans include unlimited bandwidth, and the Business Pro Plan also includes high performance. The website space is reasonable, and you can upgrade if your site's traffic results in slow download speeds.
8. Domain Privacy
Again, this varies by plan, but you always have the option of paying for domain privacy. The eCommerce plans are attractive because they all include domain privacy.
When you purchase a domain, your personal information is stored in the cloud. This information may include your name, address, and telephone number. They have this in place to facilitate communication between site owners. However, many people object to this because it encourages spam.
As a result, Bluehost provides a service that conceals this information from other people and spambots. It substitutes Bluehost's contact information for yours. Generally, this means that if a legitimate message about your site is received, Bluehost will notify you. However, the majority of it is spam, so you're effectively deleting everything from your inbox.
9. Customer Support

Each Bluehost customer has access to a dedicated support line that is available 24 hours a day. Wait times are typically less than five minutes, and customer service representatives are extremely knowledgeable about Bluehost, WordPress, and WooCommerce technical aspects. Bear in mind that 24/7 support is only available for technical issues. Account cancellations, billing inquiries, and other administrative inquiries must be addressed during normal business hours (which vary by department).
Additionally, each page of Bluehost includes a Live Chat button. To contact an expert, the user simply clicks on the chat bubble, enters their name, selects a department, and begins asking questions. Bluehost has completely phased out email support in favor of 24/7 live chat, ensuring that users always receive a prompt response.
Final Words - Why you should choose Bluehost over other hostings?
While Bluehost is not the best option for large enterprises, it is an excellent choice for the majority of small businesses. By incorporating WordPress and WooCommerce features into an already robust hosting platform, Bluehost has created a simple and versatile solution for business owners who want to maintain complete control over their websites. Prices are reasonable, the platform is completely customizable, and expert support is available at all times.
This is an especially good option for those who are already familiar with WordPress. WooCommerce is designed to integrate seamlessly with the familiar WordPress dashboard, and the user-friendly commands make creating a storefront as simple as creating a traditional WordPress blog.
After reading through our article, we hope that you now have a much better idea of what to expect from a web hosting service and whether Bluehost is the right fit for you.
New Posts
Subscribe
Stay in the know
Get special offers on the latest news from AVADA.
40k
subscribers has been joined!
Earn $10 in reward now!