How to set limit quantity for your product on Shopify
Last updated: December 01, 2023
Running an online store on Shopify means that you may have to deal with a lot of tasks, one of which is to figure out how to set limit quantity for your product on Shopify. This task will not be so hard if you read our article, so please do not go anywhere.
This writing will describe the reason why you should set limit quantity for your product on Shopify and provide you some steps to help you do that effortlessly. Let's get straight into the details right now!
Related posts:
Why should you limit your store quantity?
First thing first, what is the reason why you should set limit quantity for your product on the Shopify platform. Well, the answer lies in the risk of having too much or too little inventory.
If you own a great deal of inventory for a long period, then your business can face up with such problems like expensive storage, obsolescence possibility, and spoilage expenses. In contrast, having too little inventory can do your business no good too since you may miss out on prospective sales as well as potential market share.
In conclusion, the task of managing inventory is crucial, so you should pay attention to setting limit quantity for your product on the Shopify platform.
How to limit product inventory quantity?
What is inventory?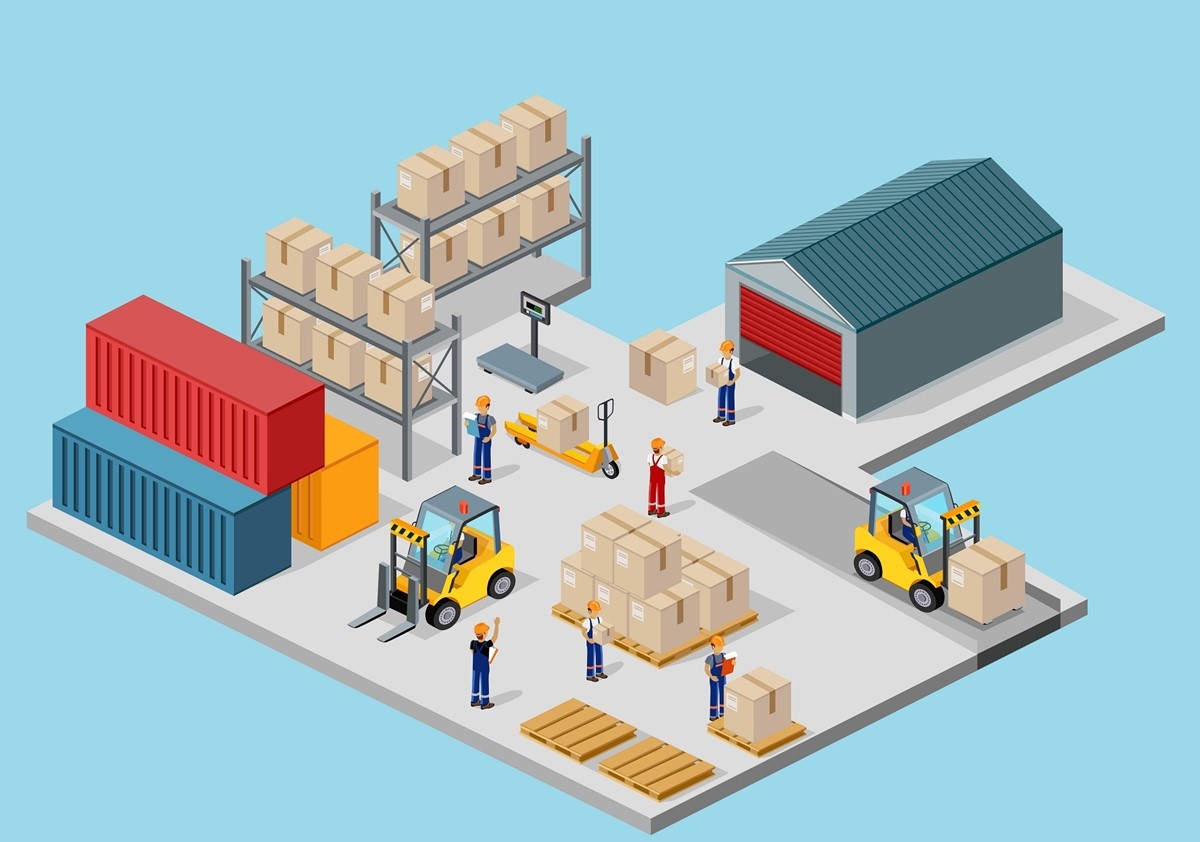 So what is inventory exactly? Well, inventory is the products that have gone through the production and are ready for sale.
More specifically, first of all, the products must be the assets that are part of the company's primary business. Second, they must be ready for sale and could be sold soon. If some business assets may be sold but are never actually made available for sale, then they are not inventory. These are solely the business' assets or investments. Third, the activity of possessing the assets must aim to sell them to the customers.
These three features above can apply to all businesses of all types, sizes, and scope, therefore, if you are uncertain about the nature of inventory, then go back to this inventory template.
How to view your product inventory?
Before you take the steps to add limit to quantity on Shopify, you ought to figure out how to view your product inventory beforehand.
You can view the inventory's quantity for your product variants on the Shopify's Inventory page.
You can also notice the inventory for your product, but in a mixed kind for all the product variants, on the Product page of Shopify.
How to set quantity limit for inventories?
If you control inventory across various locations, then you can check out Changing inventory quantities by location.
Editing the inventory count for product variants will be SUPER easy on the Inventory page. Follow the simple steps below:
Step 1: Click Inventory
In your Shopify admin, head to the Products section, then click Inventory.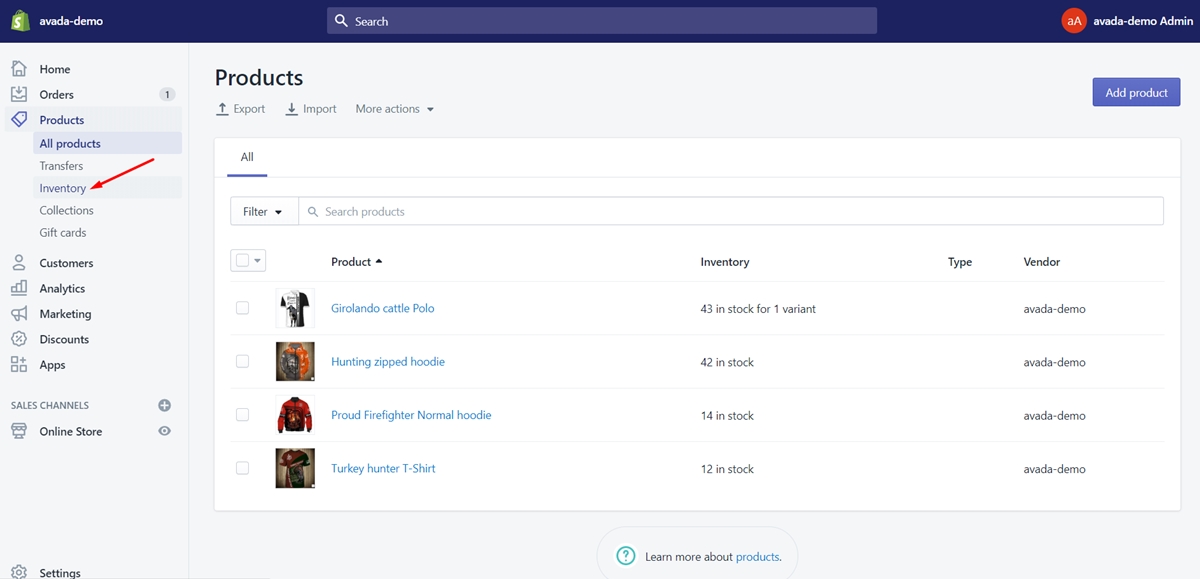 Step 2: Edit the inventory count
Below Edit quantity available, edit the inventory count:
If you want to change the count, tap on Add and type in a number. You can also use a negative number to deduct from the inventory.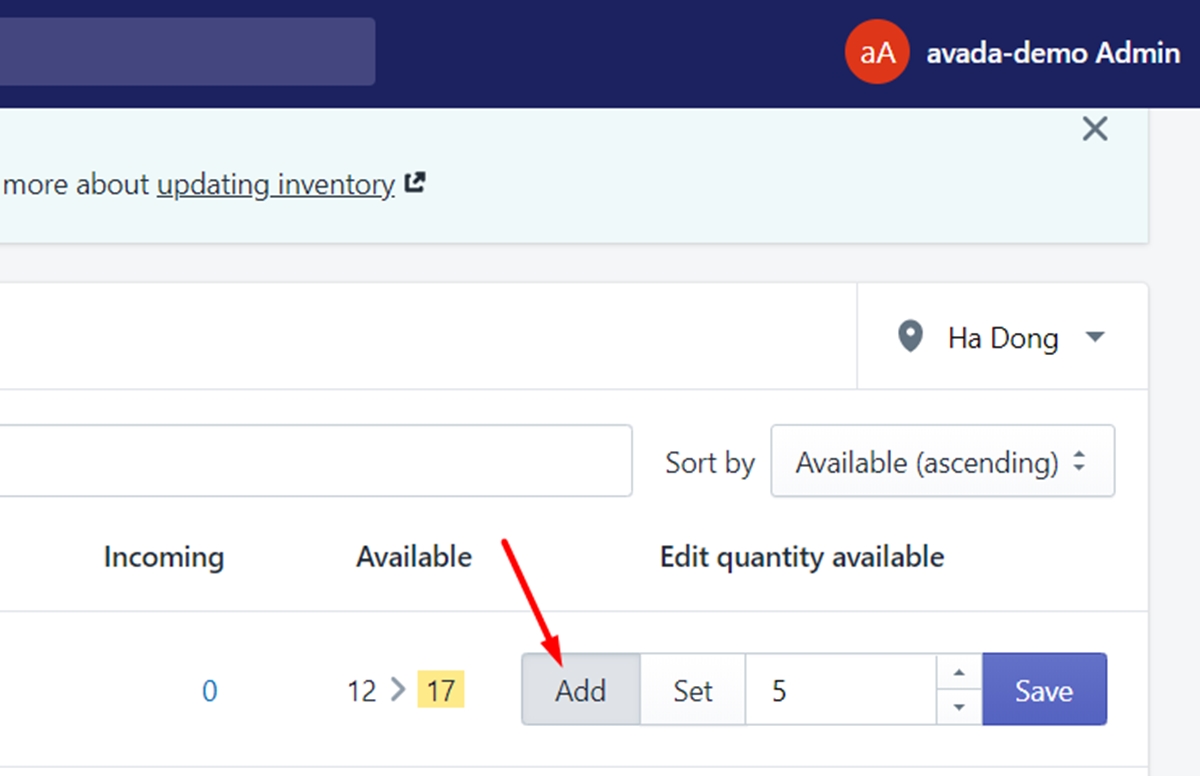 If you want to set a new total inventory count, then click Set and type in a number.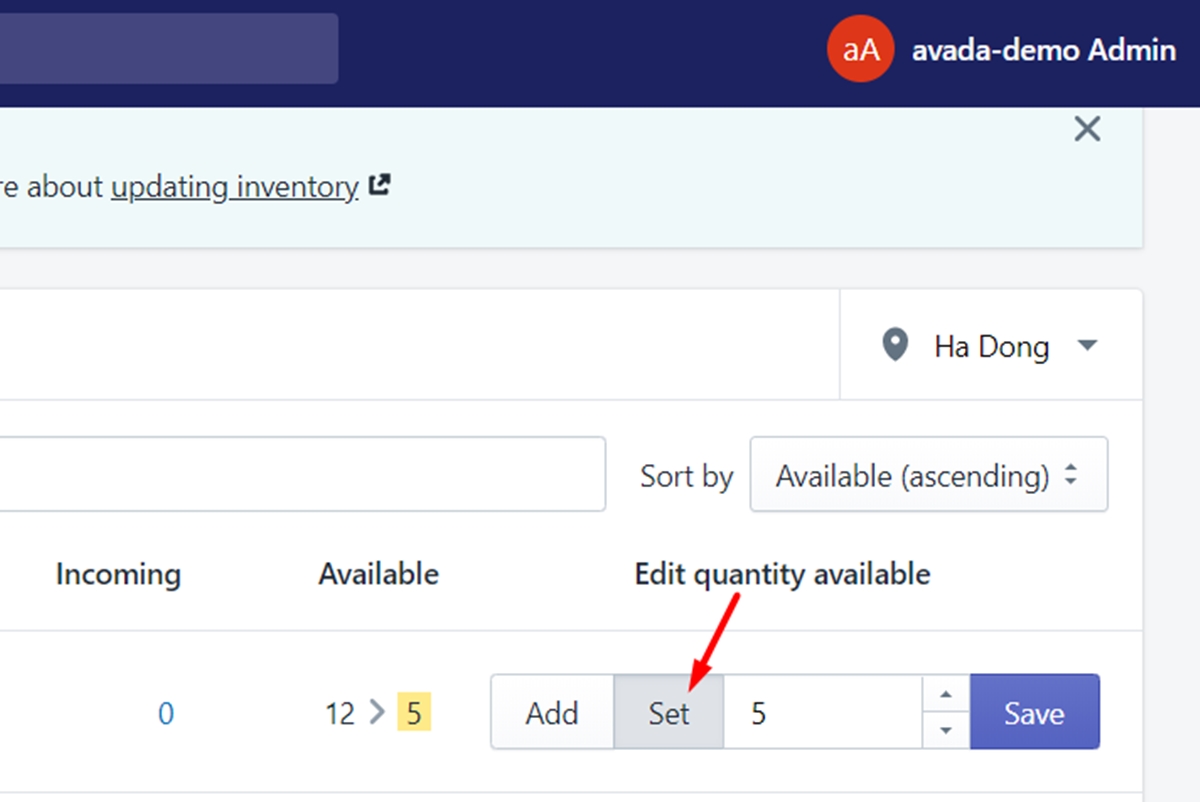 Step 3: View the new total below Quantity
Step 4: Tap on Save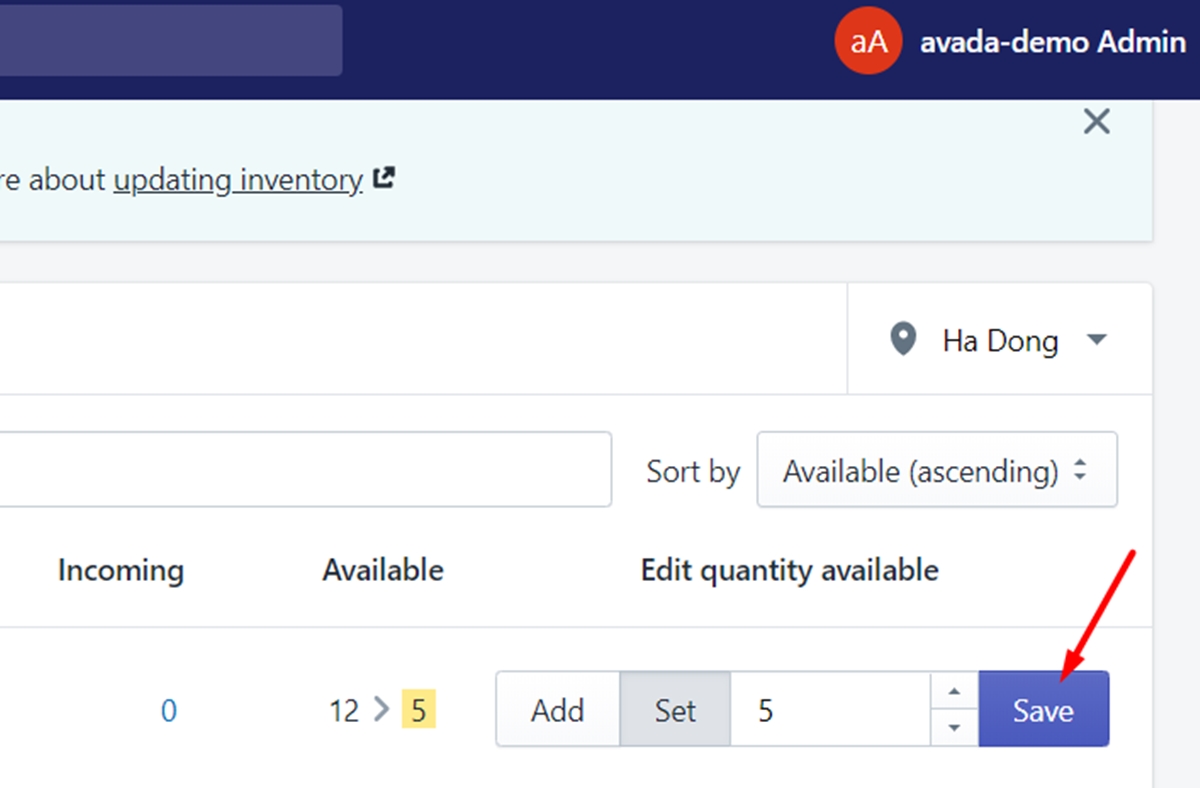 Conclusion
To sum up, the importance of managing or controlling the inventory is undeniable, therefore, you should not underestimate the task of setting limit quantity for your product on Shopify properly. We hope by reading our article, you will gain a better understanding of inventory and you can set limit quantity smoothly.
What will the task be like if your business has only one product? Check out the post How to change the inventory quantity for one product on Desktop, iPhone, and Android to find an easy answer.
Feel free to leave a comment below or contact us should you have any questions, comments, or concerns. Good luck with your online business!
---
Mike is a content writer at Avada, with a love for video games, gadgets, and software. He has been writing about the industry now for over 7 years. He likes to keep up-to-date with the latest software releases. He's also an avid reader, and he enjoys spending time outdoors with family and friends. When he's not working, you can usually find him playing video games or exploring new outdoor activities.