How to Add Social Media Icons on Shopify store
Last updated: December 01, 2023
To be a successful Shopify store owner, you must have a brilliant entrepreneurial mindset. Therefore, it is crucial to consider the utilization of social media to develop that. And for sure, you must wonder how to add social media icons on the Shopify store.
In this post, we are going to show you the benefits of social media for marketing, and a simple guide to add social media icons or using Shopify apps. I hope that you can do it smoothly and run a prosperous business. Let's get started right now. Do not hesitate anymore!
Related posts:
Benefits of social media to marketing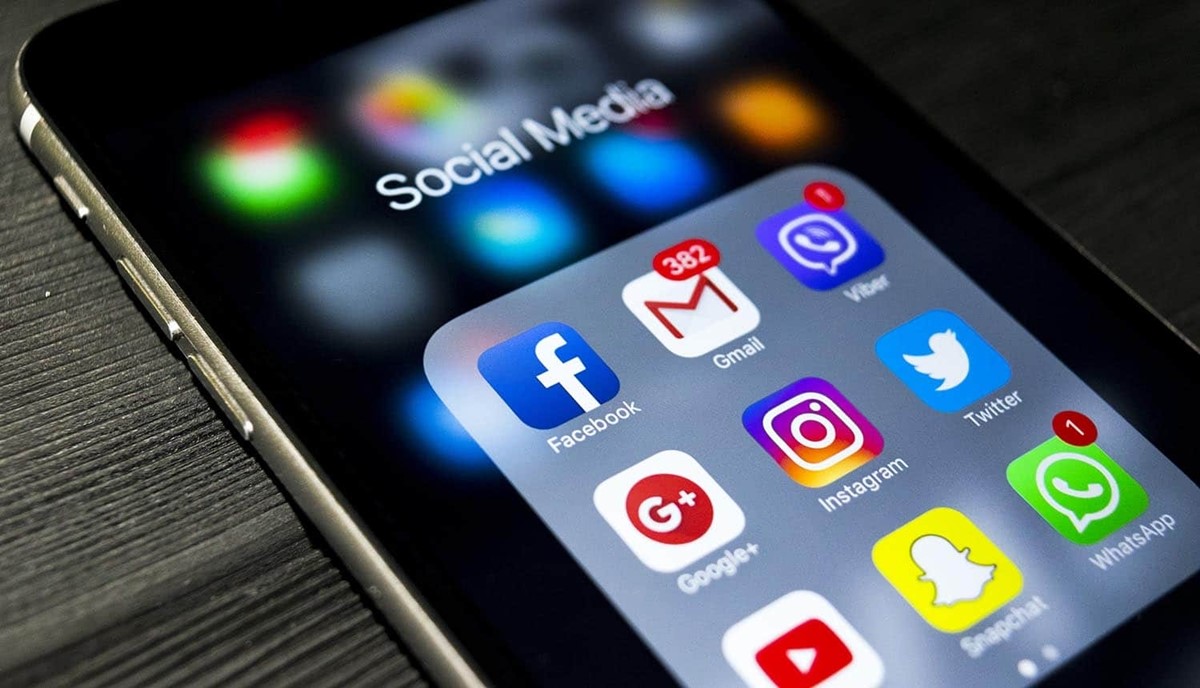 To improve your marketing content, you should get the most out of social media, which is a useful tool. Generating leads, increasing sales, and improving digital brand awareness will be a piece of cake with social media.
Sales will rise naturally since a substantial online appearance on a popular platform like Facebook or Twitter will become a cost-effective approach to communicate directly with your potential customers. Signing up and building a profile is free for almost all social networking platforms, and any paid advertisements you choose to spend in are lower opposed to other marketing strategies. The smart investment in only a small quantity of time and funds can surprisingly result in higher conversion rates and a high ROI (return on investment).
Brand awareness will increase because you will be engaging with a more extensive audience of customers. You can generate social media profiles for your business and start communicating with others from the beginning. Also, the engagement of your employees, business partners, and sponsors to "like" and "share" your page is effective. Every post shared will be present to a brand new network of people, which can result in a new group of potential customers.
Add social media icons with code
You can possess social media buttons in two following ways.
Firstly, if you want to focus on other important things, you can choose an easy way. You can activate an app that takes care of everything. Take a look at the Social media apps of the App Store.
Or you can use an advanced way by coding the buttons into any theme that you want. To have Facebook, Pinterest and other social site buttons and icons, go to their websites and search for the buttons or utilize the fantastic Icon Finder. Twitter offers ready-to-use buttons on your site.
Adding the buttons
Step 1: Click Themes in Online Store section
In your Shopify admin, head to Online Store section, then click Themes.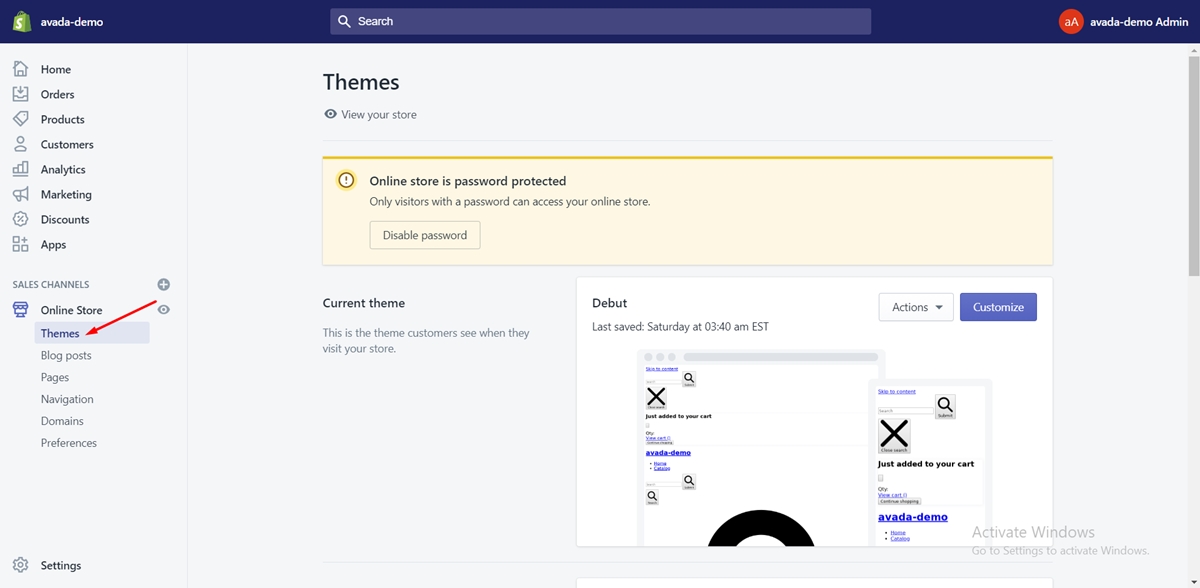 Step 2: Click Edit code
Spot the theme that you want to edit, tap on Actions and then Edit code.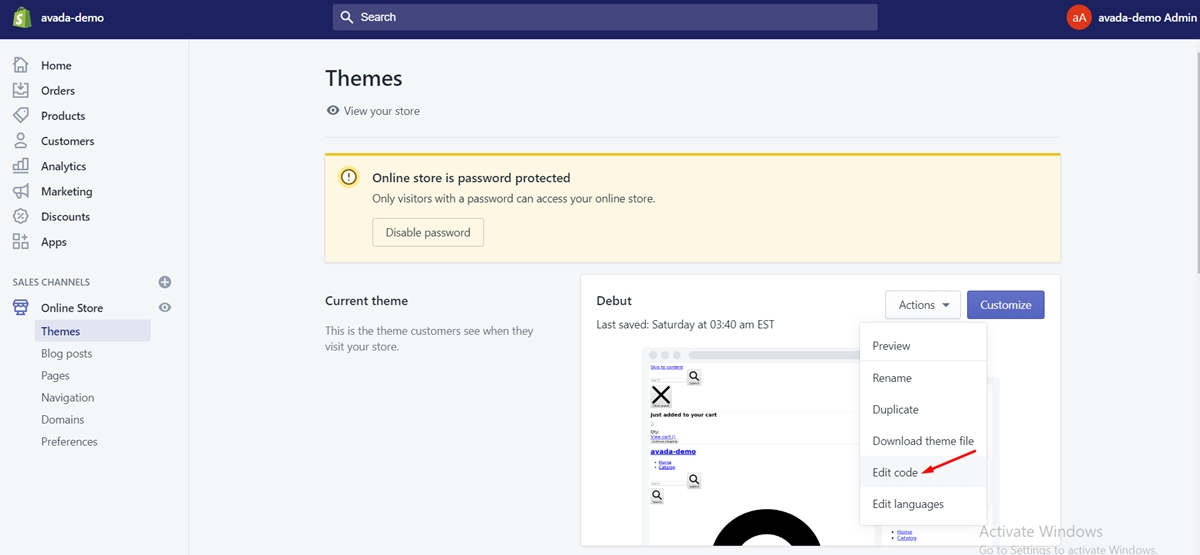 Step 3: Open social media icon image
To have your button on your site, the social media icon image will be uploaded to your theme. Tap on the Assets to open it.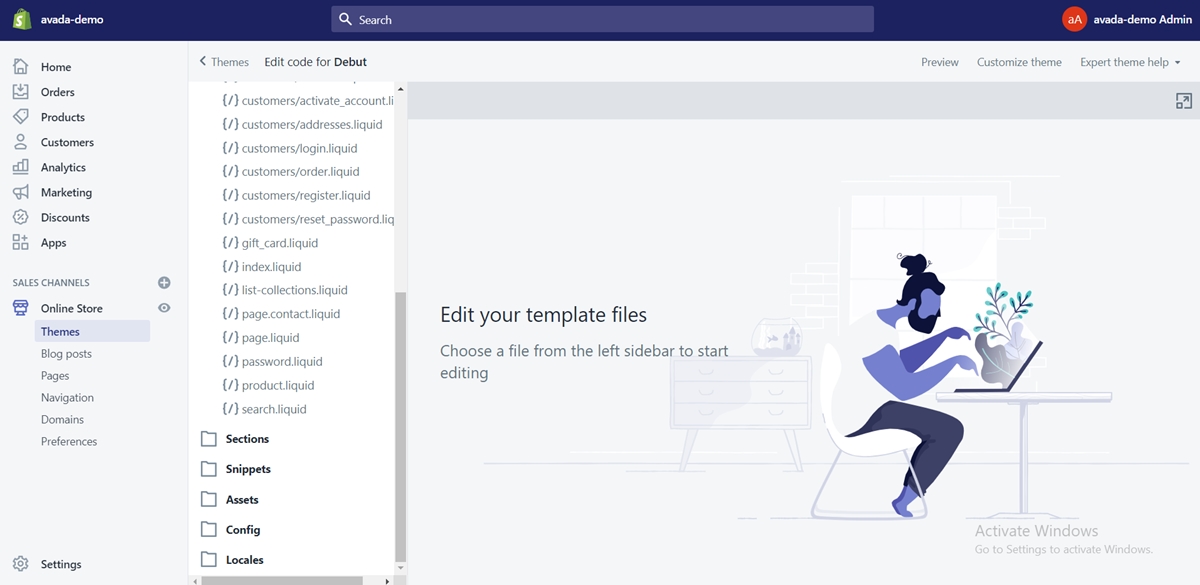 Step 4: Click the Add a new asset link
Scroll down to and tap on the Add a new asset link
Step 5: Click Upload asset.
Select the icons file on your computer and tap on Upload asset.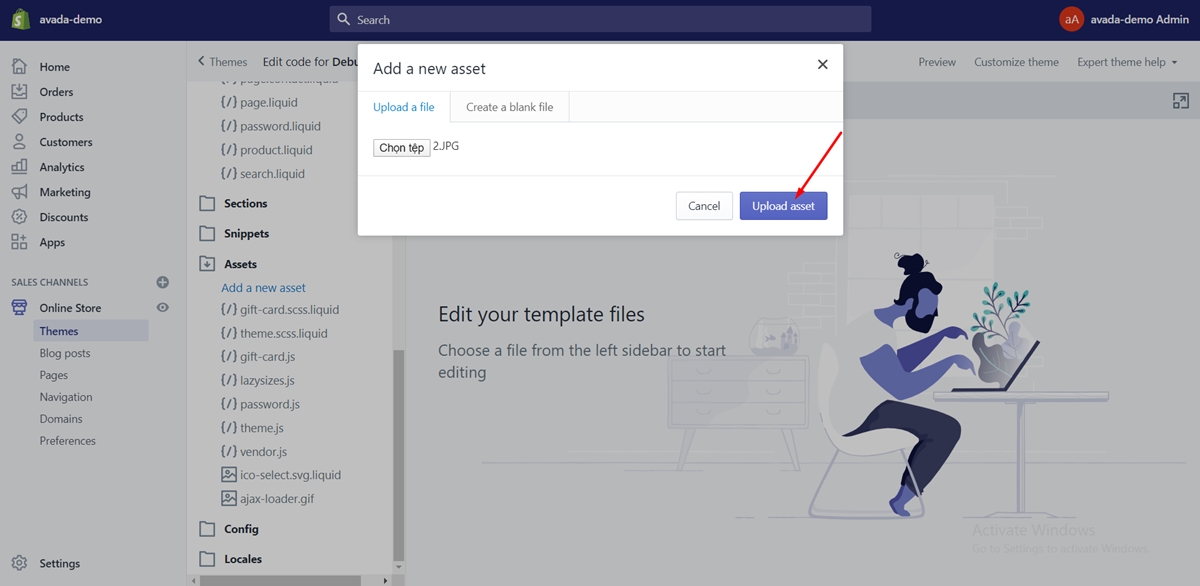 Step 6: Activate the button
Since you have already had the physical button icon, the next move is to add in the code to activate the button. To open it in the online code editor, tap on the theme.liquid file.
Step 7: Detect your ideal location
Where you want the buttons to appear in your theme will decide the line you paste in the code. Scan through the code to detect your ideal location.
Step 8: Save your modifications
Finally, don't forget to click on the Save button to save all your modification.
Add social media icons with apps
Below are 13 best Shopify Social Media apps to help you add social media icons on Shopify store:
Social Media Promotion by Outfy

Developed by Outfy team, Outfy ‑ Social Media Promotion, is a convenient tool for every eCommerce store administrator to improve your store's social reach. Firstly, it can assist you in promoting your items on 12 social media networks and reach 1000+ of potential customers.
Secondly, since the application creates a daily post schedule that you can review or edit later, it will automatically push all your posts. Besides, Outfy provides you with professionally designed themed templates that are customizable with no extra fees so that you can bring more attention to your social media page. Not only that, with ingenious caption templates, it can be your time-saver since you can generate non-robotic captions in your social media posts.
What's more, to help your customers spot the item more easily and eventually boost your store's social traffic and sales, you can add hashtags relevant to item collections to your posts.
Social Media Icons by Powr.io
Social Media Icons is another application that offers you official social media icons for popular social media networks. Its users can have an option to modify your social media icons' appearance: background, shape, effects, and the way you will show the icons. Also, to attract visitors' attention, you can add engaging animation effects to your social icons. After that, you will present all of your custom icons and simply link to any social media site. What's more, the app is very handy as the social media icons generated are mobile-friendly and work with all devices.
Social Media Icons by Elfsight

Social Media Icons is an outstanding mechanism for all Shopify administrators to add social media icons to the Shopify platform. Social Media Icons allows you to choose your ideal social media icon among its recommended list of icons. Not only that, you can have the choice to determine the icon's look by customizing its size, shape, and many more. After that, it will redirect your customers to your social accounts once they tap on the icon. The app is a useful tool to help you to promote your brand effortlessly.
Conclusion
So far, we have shown you the significant benefits of social media to marketing and how to add social media icons on Shopify store with codes and with apps. We hope that by reading our article, you will be able to figure out how to do that and run a successful online business.
If you get into the trouble of Adding Social Media to Shopify, check out the post How to Add Social Media to Shopify to generate more leads, increase your sales and improve your brand awareness digitally.
---
Sam Nguyen is the CEO and founder of Avada Commerce, an e-commerce solution provider headquartered in Singapore. Sam aims to support more than a million online businesses to grow and develop.