What is your WHY Statement? - 13 WHY statement examples to inspire your business
Have you ever wondered what encourages you to wake up every day to go to work? Or what fulfills your job satisfaction other than just being able to pay the bills? Or generally speaking, what urges you to take actions and not just talk about the ideas?
You see, inspiration is never enough to pull you up from the ground when things get tough and you're on the verge of giving up. You need something to motivate and push you through these arising problems or challenges. Anyone can set out a plan, even long-term, but not every one of them can pursue it till the end.
The people who succeed are those who have clearly identified their goals and can answer WHY they're doing this. This is applicable no matter what industry you're in, and especially for entrepreneurs who are running their businesses, a why statement - also known as a mission statement - is an indispensable element to upgrade the value of their enterprise.
Let's scroll down to find out why a why statement is so important and check out a list of 13 inspiring business mission statements for reference.
What is a WHY statement?
Every organization operates on three levels: WHAT you do, HOW you do it, and WHY we do it. It's easy to identify WHAT you do, which can be the products your sell or the services you offer. The HOW element is a bit more challenging to execute - it's about the strategy you use to differentiate from others. But even when you've figured out what to do and how to do it, you might still not identify the purposes of your actions. Or in other words, the values your organization brings to a specific audience or society as a whole.
Generally speaking, the WHY statement is the statement of purposes or beliefs that drive individuals or organizations to the right career path. On the business scale, it's more often addressed as a mission statement. It sets you aside others as we all have different sources of inspiration behind our actions. Your WHY also inspires your audience and makes them willing to spread your message and take action with you.
The WHY concept first started with Simon Sinek's "Start with Why." In his book, Simon explained how the world's greatest leaders and entrepreneurs inspired people to take actions by understanding and clarifying their organizational purpose - their Why - before leading the way. The sequence "Find your Why" is where Simon gives you instructions on how to find and form your Why. Your Why statement should be clear and show how your contribution - whether your products or your decisions - leaves an impact on your targeted groups or overall society. Simon and his team have provided a simple format for us to draft a Why statement.
The format is straightforward and applicable for any statements so it is definitely a good option for your initial drafting. However, you can add modifications to your statement how you want it to, but make sure to convey your purpose clearly and avoid being lengthy.
The importance of a WHY statement
In doing business, by understanding your Why, you will be more accessible to network with people of the same belief. You can also operate your business in the most streamlined and effective way—a motivational Why statement can have a substantial positive impact on your business.
Build more concrete buyer personas
Think about it for a minute. What you stated in your mission will hit differently with different groups of audience. You will have to determine if your buyer personas are solely determined by the demographics or any other unique characteristics that drive your customers to buy your products.
here might not be an immediate solution to this question, but starting from your Why might be a great option. Your Why or mission statement directly tells your audience about your values, and that's also where they chose to become your audience. Using your "why" as a jump start will give you more ideas about your ideal customer groups and how they identify your business.
Strengthen your team
The art of employee recruitment is being able to hire people with the same beliefs, not those who only need the job. If people come to you because they have specialized skills, they'll only work for money. But if they consider working with you a partnership in which the two individuals share the same visions and values, they will be more willing to stay with you through sticks and stones and help your business grow. Therefore, in the recruiting process, inform your applicants about your Why will give you a chance to work with the right people.
13 examples of inspirational business WHY statements
Spotify
Spotify is one of the biggest online streaming services for music, podcasts, or audiobooks from records labels or media companies. The platform has witnessed stable growth throughout the years since its first launch in 2006 and peaked at 133 million premium users in April 2021. With Spotify, users can browse by artists, albums, genres, and create or share their own playlists.
Spotify has stated their WHY as "To unlock the potential of human creativity by giving a million creative artists the opportunity to live off their art and billions of fans the opportunity to enjoy and be inspired by these creators".
This mission statement itself has indicated how determined Spotify is to transfer their goals into reality. Spotify's mission starts esoteric - "unlocking the potential of human creativity" is a lofty goal, but it takes a peculiar and guided turn. Since Spotify serves two distinct groups of consumers: artists and listeners, the mission works as it clearly states the possible value for both groups. The artists will have more chances to reach a more massive fanbase as the company ensures they can provide their content to the right audience, which enables them to "live off their art." The listeners will consequently be linked to their favorite artists and get to enjoy and share the digital content of their preferences. You see, the first part of the statement opens a big picture of the overall scenario, while the second part provides specificity of how we, as consumers, fit ourselves into both groups.
Google
For years, Google LLC has proven its dominance in the internet-related service market since its first launch in 1998 in Canada. Google's why statement clearly reflects how deserving the corporation is as the top-rated and most influential brand of all time. Despite several strategic changes, the company still manages to keep its original core value and leadership, including the rebranding of the formerly-known Google Inc. into its new modern name. On the contrary to what people might think, every transformation is another premise step to keep the company more potent and more focused.
"To organize the world's information and make it universally accessible and useful", stated Google.
The why statement works as Google has successfully followed its mission - coming up with top-notch strategic approaches to organize information for its online users over the past two decades. Google opens up a free platform for businesses and individuals to share their ideas and contents while empowering its users to access and integrate several channels with mostly unlimited information sources. Also, the company can gather content from all over the world through an automated script and algorithm that collects all the fresh information and stores them for users' accessibility. The organization algorithm is even unique enough to keep track of user trends and customize them to give their users the most personalized information and suggestions.
Microsoft
Microsoft undoubtedly holds the leading influence in the computer software and electronics-related industry which ranked no. 3 in the 2018 Fortune 500 rankings of the largest US corporations by total revenue. With its adaptive "why" stated, Microsoft has managed to conquer computer technology whether in the past or with the integration of recent modern adoptions.
"To empower every person and every organization on the planet to achieve more".
The key element of this mission statement is the "empowerment" to two separate groups - individuals and organizations - as Microsoft offers products and services with various benefits to computer users on a global scale. For instance, the software can be applied to improve the managerial system of corporations and organizations, or leverage individuals' computing skills with easy-to-use products. And Microsoft always manages to go beyond their customers' expectations in many aspects - from the expansion of product niches to upgrades in product features and attributes.
Prezi
Founded in 2009, Prezi is one of the leading presentation software in the market. Until today, the platform has witnessed more than 100 million users who had created over 300 million public presentations that had been viewed 3+ billion times. Prezi is widely used and trusted worldwide and can be explained through the value Prezi has always aimed at, which is clearly stated in their mission statement:
"To reinvent how people share knowledge, tell stories, and inspire their audiences to act"
If you know Prezi, you will know how the software can leverage your next business presentation. According to its mission statement, the company's clever slide animations and 3-dimensional experience aren't just superficial product features. With every decision Prezi makes, it's all about the story you tell and the audience that story affects.
Trek
"To aid in the betterment of our planet through cycling"
Trek's mission statement works in various ways. First of all, the core product function - cycling - is directly mentioned in the statement, indicating the straight-forward and function-centric value the creator is aiming to achieve. The phrase "to aid in the betterment of our planet" has demonstrated what Trek focuses on - making bicycles an optimal solution to the world's complex issues.
And as a result, Trek's WHY statement is closely involved in their actions showing their responsibility towards the improvement of society. For example, Trek partnered with organizations like DreamBikes to provide paid job training to teenagers in disadvantaged neighborhoods to give them more employment opportunities for a better future. Apart from facilitating eco-friendly vehicle products to reduce waste, Trek also took part in restoring and preserving the native forest around its headquarters.
You see, whatever actions it takes, Trek has always been sticking to their core value and trying their best to make their statement into practice. Consumers of Trek stay loyal all thanks to this authenticity.
Airbnb
Airbnb is an online marketplace that provides lodging booking and rental services for travelers to stay. Throughout the years, the platform has offered over 7 million accommodations and 50,000 handcrafted activities directly hosted by locals. The engine has been a great help for entrepreneurs to keep financial benefits for the tourism of their community. Airbnb stated its mission as:
"To connect millions of people in real life all over the world, through a community marketplace - so that you can Belong Anywhere"
Airbnb has solved some typical concerns and demands that travelers might have: to have some spare rooms, to minimize the number of expenses for hotel rentals, and to experience the authentic local vibes. Understanding this insight, Airbnb has availed a platform that allows tourists to rent spare rooms from an Airbnb host and experience the interactive accommodation model that they never get to experience before. People can rent anything around 8000 cities in the world, which makes staying in local houses much more worthwhile. We can all see that Airbnb has succeeded in promoting the people-to-people connection and making people feel like they really "Belong Anywhere."
Nike
Nike is no stranger to consumers worldwide, whether you're interested in sports or not. Nike is a well-known multinational corporation and the world's largest supplier of footwear, sports apparel, equipment, accessories, or even services. The brand ranked no. 89 in the 2018 Fortune 500 rankings of the US largest corporations by total revenue.
Nike has always been popular for its trademarked tagline "Just Do It" but people rarely know about their inspiring mission statement that keeps Nike motivated to work for their deserved leading position in the industry:
"To bring inspiration and innovation to every athlete in the world"
The company further states that everyone is an athlete - "If you have a body, you're an athlete", said Nike founder Bill Bowerman. The mission statement has told a motivational story and indicated the future corporate strategy that the company aims to achieve: make sports global-scale leisure and top the sportswear market.
Nike inspires consumers to adopt a "winner" mindset, in which everyone is able to conquer sports. Nike also brings innovation through every of its advancement in the production process with new technology. And since the company considers every individual as an athlete, their target audience consequently is not limited to a specific group but expanded to diverse market segments all over the world.
Etsy
Etsy is a popular e-commerce platform specially designed for vintage handmade or craft items of various categories including stickers, accessories, jewelry, bags, or home decor. With 15 years being one of the leaders in the market, Etsy has proven its strategy to be appropriate, with its mission statement adding much more validity:
"Keep commerce human"
Etsy provides a playground for indie artists to turn their creative passions into what can generate sales and profits. The platform also offers its buyers unique items that are made with care. Etsy claims to stay as "the world needs less of the same and more of the special". The term "commerce" and "human" might not have the initial correlation, but Etsy made it possible for commerce to turn into a place where people can show their unique identity rather than just making profits. And that's also emphasized in Etsy's core value of having a positive social, economic, and environmental impact.
Sperry
Designed in 1935, Sperry is the first boat shoe brand introduced in the boating and footwear markets. The idea behind this product line is pretty simple: while sailing on Long Island Sound, Paul A. Sperry, who is the inventor, slipped on the deck of his boat and fell overboard. And the experience then triggered his idea of a non-slip boat shoe. As the idea goes under development, Sperry has found his mission:
"To ignite the human spirit through the power of sea-based discovery and adventure"
Right in their mission statement, Sperry has clearly defined their industry (sea-based discovery) which helps narrow the audience scope and focus on the company's core market. What effective about this statement is that the inventor doesn't even mention the name of the product line, but his back story is more than enough for us to make a guess, which is footwear to keep you balanced on the deck and clothes to prevent you from slipping once you step out of the boat. The term "the power of sea-based discovery and adventure" does not just give suggestions about the products and their market segments, but also focuses on the outcome of the product which is to eliminate the obstacles that make you hesitate to take up a sea adventure.
Sweetgreen
Founded in 2007, Sweetgreen has been the number one supplier for simple, seasonal and healthy food. The company is aware of its responsibility as a link between growers and consumers - to help growers who are farming sustainably and make healthy food more easily accessible to consumers. Sweetgreen has referred this in their mission statement:
"To inspire healthier communities by connecting people to real food"
This is one of the most clearly stated missions where every single word matters. Sweetgreen's mission statement is positioned to equivalate your values other than just stating what the brand believes. Every action Sweetgreen takes matches really well with its statement. First, the brand networks with health-food growing farmers for high-quality sources and transparently lists the local farms it uses next to the ingredients list. The company also partners with ASPCA to improve animal welfare, proving their responsibility and sustainability as a representative of health-food suppliers.
Sweetgreen also kept its promise of connecting people to "real food" - from educating children on fitness, healthy eating, and choosing food sources to holding music festivals as a playground for open-minded people to enjoy music while eating healthy food. You see, Sweetgreen has successfully figured out their "Why" and been trying their best to stick with their values to bring the most authentic experience to their audience.
TED
"Spread ideas".
Sometimes, your mission statement can escape the standard formula with unexpected simplicity, but the efficiency would still remain the same, or even exceed your expectations. TED's mission statement might be one of the most succinct statements we've ever seen, but those 2 simple words are more than enough to describe the company's aim towards society.
TED, which stands for Technology Education and Design", contains thousands of short talks (under 18 minutes) or presentations that cover many topics and are delivered in several languages. We've all seen a TED talk once in our life - whether unintentionally or with purposes. With the delivered non-profit content in every video, the two words "spread ideas" are perfectly appropriate.
Workday
Based in the USA, Workday is a cloud-based finance and human resource management software vendor which has stayed in the market for 15 years. Recently, in 2021, Workday is ranked no.5 in "Top 100 Companies to Work For in 2021 based on an employee survey of satisfaction" by Fortune magazine. This ranking can be explained with the stated mission that Workday has been diligently following for years:
"To put people at the center of enterprise software."
The high level of employee satisfaction is an apparent result of Workday's human-centric strategy. In the mission statement, Workday does not highlight its service features nor guarantee guidance for its human resources professionals. Instead, the company focuses on human factors, implying that there might be great technological advancements out there, but the overall success can't be built without human values.
IKEA
IKEA might be one of the oldest and biggest names in the furniture and kitchen supplies industry with 76 years under operation and still going. This incredible longevity might be the fruit from years of tenacity sticking with their vision-based mission statement:
"To create a better everyday life for many people."
There are no polished wordings included, just honest sayings. Their main emphasis is not to beautify their furniture products, but to improve people's living conditions day by day. IKEA makes sure their work ethics are as consumer-centric as possible by finding deals over the world to buy in bulk and distribute them to warehouses so that everyone can experience and benefit from their services. The referring of "many people" defines the unlimited market segments which make IKEA appear more appealing to wider groups of audiences.
Final Words
Now that you've understood the concept of your WHY and the importance of having a motivational Why or mission statement for your business. Remember that your Why statement doesn't necessarily follow the suggested format, just make sure that it's simple but comprehensive enough to deliver the core values and purposes you're aiming at. We hope that our mentioned examples of these 13 impressive mission statements will be a reference as an inspiration source to help your business find the most appropriate "Why".
New Posts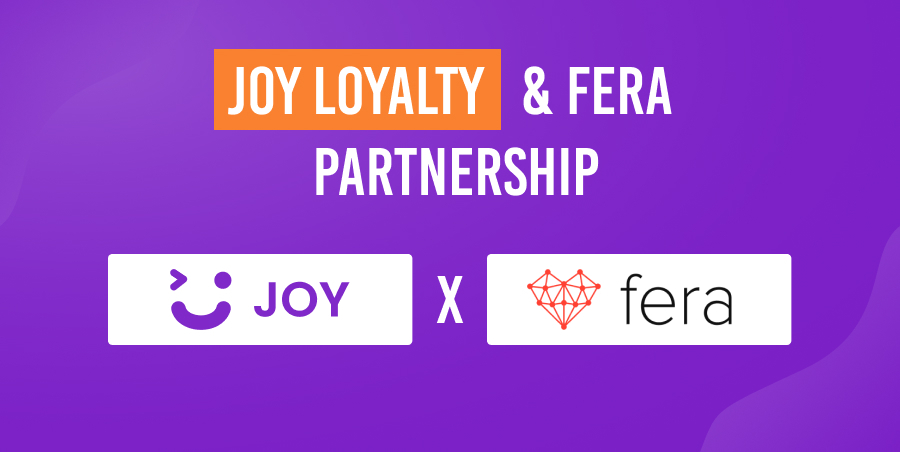 Subscribe
Stay in the know
Get special offers on the latest news from AVADA.
40k
subscribers has been joined!
Earn $10 in reward now!