How to get a Refund On PayPal? The Guide in 2023
You might feel generous and want to give back your friend's share of the dinner bill, or maybe you only got $1000 in mistake, and you want to do the correct thing to bring it back.
Or maybe the retro vinyl album you sold on eBay was damaged during delivery, and the customer is calling for a refund.
All of these circumstances and more can be remedied simply by issuing a PayPal refund, which is a fast and simple operation.
This article will walk you through how to refund on PayPal and some conditions to do so.
Can you refund a payment on PayPal?
PayPal is a flexible payment network allowing citizens around the globe to conduct business without losing their personal bank account. If you give money to friends or purchase and sell online, you will use the PayPal platform.
The question is "How to refund on PayPal?" and "Can you do it on this platform?". Actually, You can't undo that until you give a charge to someone on PayPal. In other words, you may not take the paid money back through Paypal, but Paypal still has the term to protect your rights, and somehow "refund" you. However, if the contract is troublesome, other billing and conflict settlement avenues are open.
Although one can't take money back from PayPal to anyone else, they can use the Dispute Settlement program of PayPal if they haven't gotten the promised object or service.
Reimbursement
Before start being panic and keep asking how to refund on PayPal, you should understand the situation that you have. You would have the option to reimburse the charge for a good or service up to 180 days after receipt. If you want to repay a bill, click on the "Issue Refund" button on the transaction information tab. If necessary, insert a rebate and a notice, select "Continue." Check the next page, then select "Issue Refund." This would not just repay the money you paid, but PayPal's processing costs will also be reimbursed.
Security of the buyer
The PayPal customer security software helps shield customers against theft through misrepresentation or failure to produce an object. You will be entitled to get the money back from the vendor if you get something other than what you purchased. File a claim with PayPal for the seller's gain during the sale, and PayPal can refund the money if the seller fails to do so. Only physical objects are eligible for this defense. It does not shield internet purchases or services and does not include things you choose not to want, however correctly portrayed by the vendor.
Security of the seller
Most of the people who ask for how to refund on PayPal are buyers. Although refund seems to be more protecting the buyers, it does protect the sellers in some cases.
Sellers can also be victims of theft, and PayPal understands the possibility. The Seller Security Software seeks to defend retailers from damages related to unauthorized transactions from a compromised account or a fraudulent assertion that a commodity has never arrived. PayPal covers the sale with evidence of delivery. You must provide evidence of delivery and submit the package to the checked address given by the customer for this reason.
Conflict Settlement
If you encounter issues with a purchase as a customer, PayPal advises first approaching the vendor. Share your thoughts and aim specifically to address the issue. If the vendor is not receptive to you or you cannot get a reasonable answer, you can open a claim from PayPal's Dispute Resolution Center.
If you don't get the goods you have requested, receive the incorrect product or the product isn't as advertised, you will bring a lawsuit. PayPal gives customers 180 days to open a purchase lawsuit. Although it is not settled in 20 days' time, you will extend it to a petition, and PayPal can review and decide if a refund is payable to you. If PayPal finds that a refund is needed, the seller's account will be debited and the funds recovered.
How do refunds on PayPal work?
If you have changed your mind while shopping or made an error you will cancel or order a refund from your vendor or broker. If you are not satisfied with your order or did not get it, you may also email your vendor directly at our Resolution Point. Let's take a look and see how to refund on PayPal.
How and whether the money is reimbursed depends on how you paid it:
Payment method
Where the refund goes
When you will get the refund
Credit card (include PayPal credit)
Credit card
30 days limit

If the card you pay with is closed or null, your credit card account will always get a refund for the money.
Bank account
PayPal balance
3 or 5 working days

You should invest the money on your balance or you can borrow money on your bank account from your PayPal balance.
Your PayPal balance
PayPal balance
The same day that the refund has been given
PayPal balance and credit card
You will charge the card with the money charged and the remaining amount will be credited to the PayPal balance
Card: up to thirty days

PayPal balance: on the same day that the reimbursement has been given
Debit card
Debit card
30 days maximum

If your debit card cannot be refunded, it is forwarded to your PayPal balance.
Source: Paypal
The status of your refund may be reviewed at any time by signing into your account. And in the related questions how to refund on PayPal categories, some people also claim that they were confused because of these terms.
Here's what these situations mean:
| Refund status | Meaning |
| --- | --- |
| Pending | Your reimbursement was released, but it is still being handled by the bank. It normally takes three to five working days to get the capital. |
| Refunded or partially refunded | Your reimbursement is absolutely complete. The money can be on your credit or debit card, or on your PayPal balance. |
| Temporary hold | Your refund was submitted prior to cleaning your bank's initial charge. This takes normally 3 to 5 business days to handle and the PayPal balance will be credited until done. |
| Completed | Your refund was returned to the seller or receiver side and done. You can also not see the invoice in the balance of your PayPal. The processing may take 3 to 5 working days, even though it is marked as completed. |
How to get a refund on PayPal?
So at the end of the day, you may still wonder how to refund on PayPal. This part will briefly guide you through how to claim a refund on PayPal, yourself.
You may seek a refund of the completed purchase by submitting an email to the vendor. Contact the seller to go to the Account Information link for your transaction and press Refund. You may offer a refund up to 180 days after you have paid for your item.
There are 6 steps to get a refund on PayPal:
Log in your PayPal account
Select Operation at the top of the > All transactions tab
Choose the payment you wish to reimburse > Issue a refund
Go to Complete Refund Number and type the amount that you want to refund (You may have the option to refund a partial amount of the payment)
Select the Refund question
You will be led to a website to check that your refund has been submitted
Here's how to locate contact details for the vendor to offer a refund.
Pick the transaction you wish to cancel on the Overview tab.
Use the contact details to deliver an invoice to the seller.
If your seller may not want to refund your money, you will be entitled to initiate a conflict in the settlement center if you have not obtained your item or received anything that may not fit the seller's definition.
If you have submitted a deposit with a debit or credit card, the reimbursement would be applied to the card used. The credit card can take up to 30 days.
If you have shipped the order using a bank account and the payment is withdrawn, it will be refunded to the PayPal balance within 3-5 business days.
Conclusion
If you did a lot of online shopping, you would not have had the unfortunate experience of a buy. The product you ordered could never have arrived, or it did, but it wasn't as defined by the vendor. And when you tried to fix the problem with the vendor, you didn't get any answers. You may have a chance if you use PayPal and understand how to refund on PayPal. In short, be careful whenever making a decision, especially with the one involving money.
New Posts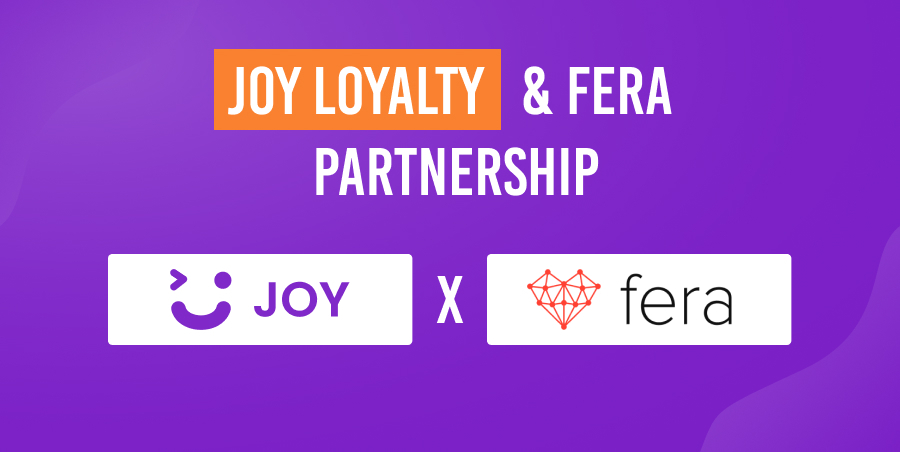 Subscribe
Stay in the know
Get special offers on the latest news from AVADA.
40k
subscribers has been joined!
Earn $10 in reward now!