20+ Best Public Relations Tools for a Great Brand Recognition
You must be familiar with PR tools, which are important in communicating and business processes. There are multiple tools available out there with different pricing plans and functionalities. However, if you choose the wrong tools for your business and your job, your members will need to work more or make sure it works well. That means, use the right ones or waste more time and money.
If you are looking for a suitable PR tool, you have come to the right place. In this post, we will review more than 20 PR tools that are the most common. We also bring about background information to help you know more about Public relations and PR tools.
Let's get started!
What are public relation (PR) tools?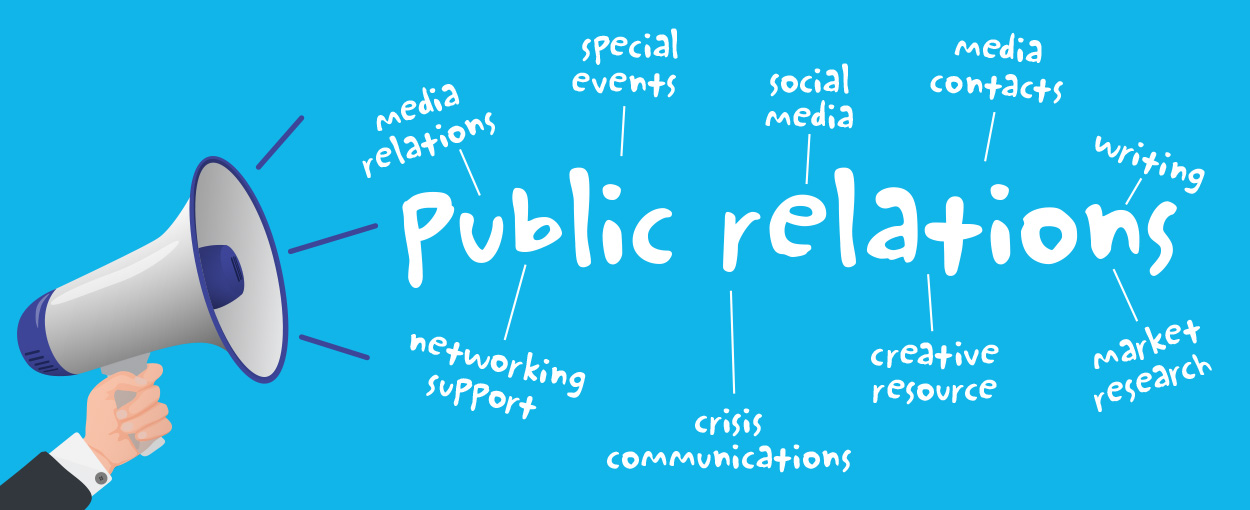 Public relations or PR is as important as advertising and marketing since it makes sure your business has a high brand engagement. To carry out public relations campaign, businesses or brands need to make use of PR tools to arrange and manage the whole process of PR.
Usually, with PR tools' help, businesses will receive a contact database of journalists necessary to launch a PR campaign. What's more, it also provides a CRM to evaluate and control the outreach process and outreach engine or functionalities to send the email pitches out.
Suppose businesses have a higher budget spent on PR. In that case, they can use more professional tools to get templates for email pitches and analytics, helping marketers identify which pitch is running well. The more you pay, the fancier the PR tools will be
Where to use public relation tools?
Public relations is about making and managing relationships. PR professions or PR teams are those who know how to use their own contacts and relations to leverage and manage them.
Public relation tools will help you in doing PR processes effectively. In particular, they will allow you to find new media contacts and maintain your existing contacts via relevant updates.
Successful PR professionals excel at managing relationships. Companies or clients hire a PR person based on who they know and how well they leverage and manage their contacts. What's more, some tools also automate and personalize the process for you.
In terms of channels to use PR tools, you can look at the following list:
Media relations
Using media relations means your team takes advantage of relations with journalists to ensure your company or campaigns are covered in the media when in need.
Social media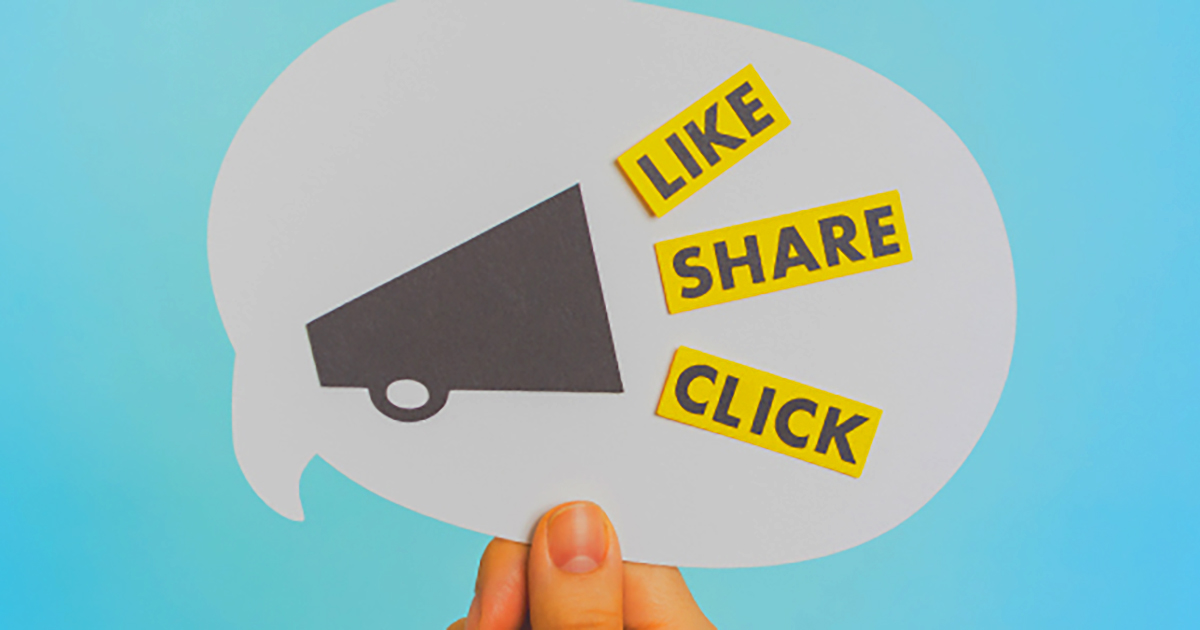 Nowadays, social media is developing increasingly, so it seems to be the best channel to use PR tools. With this, you can directly talk with journalists and find out what they want.
Business events
The next channel is via business events. With the help of it, you are allowed to interact with journalists and create relationships with them and display your brand.
Speaking engagements
Speaking engagement is the channel that will help you create reliabilities with your journalists
Community relations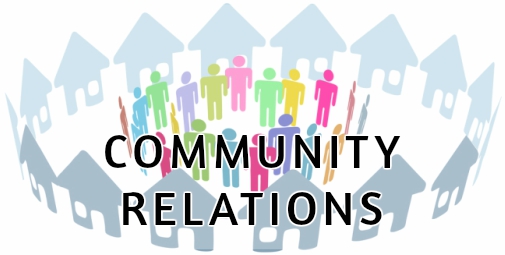 This channel means contributing to sustainable development for society and the community. They can include giving financial support or a helping hand. When doing it, PR tools will help your businesses get attention from the journalist who is in charge of such events.
Advertorials
Advertising often only brings about exposure effects to the audiences. However, with PR tools, you can advertise effectively via new stories or reviews in print media. Using PR tools is, for sure, better than normal kinds of advertising.
Employee advocacy
That means when your employees advocate your brand or service on social media. Then, press coverage will be easily shared on social media, which boosts your reputation.
20+ best public relations tools for business
NinjaOutreach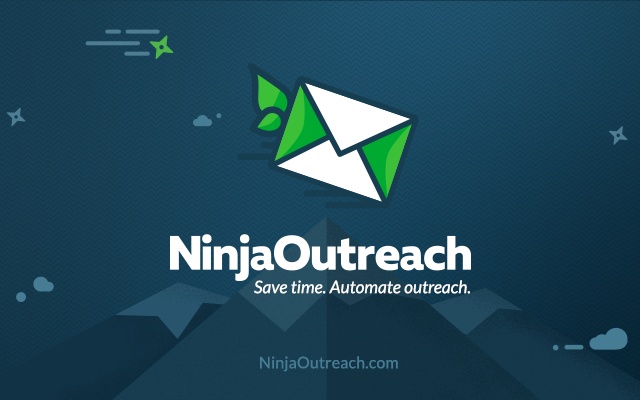 NinjaOutreach is a journalist outreach tool that is pretty common with the databases of more than 25 million leads, KOLs, bloggers, or social media influencers.
When using this PR tool, you just need to provide some keywords of your business or your demands. Then, the tool will present millions of profiles, their email addresses, or even the mobile phone numbers of their managers. Besides helping you with finding contacts of influencers, NinjaOutreach also automates your PR outreach strategy. You can have it automate your campaigns for link building, guest posting, influencer marketing, digital PR, or content promotion.
In general, the main functionality of NinjaOutreach is still the Contact Relationship Manager. Anytime you need to find bloggers' email addresses, visit their tools to create an email list of possible targets. Then, remember to schedule it to get all their interactions. Also, to receive notifications, one of them replies or a follow-up is due, connecting the PR tool with your email ID.
In terms of pricing, its pricing plans start from $49 per month.
Cision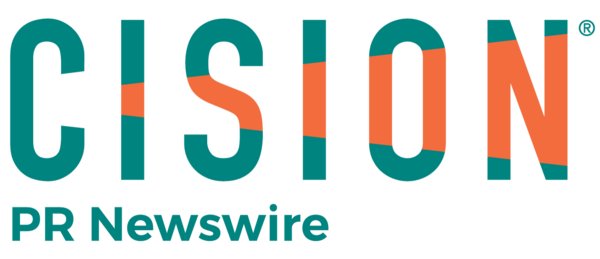 Cision not only helps you find contacts of journalists but also brings about ones from famous publications like the Wall Street Journal, CNN, the New York Times, and so on.
Cision also allows you to spread press releases out via the most reliable press release network, PR Newswire. One more feature that Cision gets is its monitoring functionality. With the help of it, you can keep track of your PR performance. To be specific, you can control the latest industry news and keep an eye on your competitors at the same time.
Thanks to Cision's advanced analytics, users can know their position in news media coverage and keep track of their processes well. To do this, the platform will count how often and how many times your brand and product keywords are used in related news. Based on this, you can know whether your campaign is running well or not. Cision provides basic tools for those who have lower demands. Users just need to pay $20 per month for those tools.
JustReachOut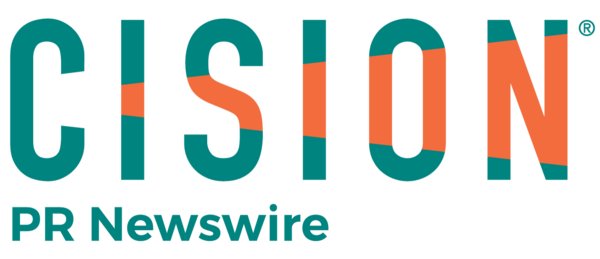 JustReachOut (or JRO) is a famous PR tool that helps you with finding contacts and building relationships and gets you interacted with the expertise of outreach strategists so that you can receive the needed media exposure. As a result, you can base on this to develop your business.
Being a reliable PR tool, you can take advantage of the following features:
Creating a PR strategy and action plan suitable to your demands.
A broken link finder helps you find out the broken link opportunities when you can be mentioned.
Labels that help filter and sort your campaign outreach.
A guest post feature that finds out guest post opportunities without minutes.
Academy and training that provide knowledge as well as courses to turn you into the best PR expertise.
With $199 per month, businesses will have a chance to reach multiple journalists. JRO bases on its article source which is made every day on many topics, industries, or trends. Thanks to these articles, the PR tool will identify the most suitable journalist for your campaign and send the relevant email pitch.
What's more, JustReachOut has control over press opportunities from multiple platforms like ProfNet, SourceBottle, ResponseSource, Reddit, and Quora to find the most suitable ones for your demands.
HARO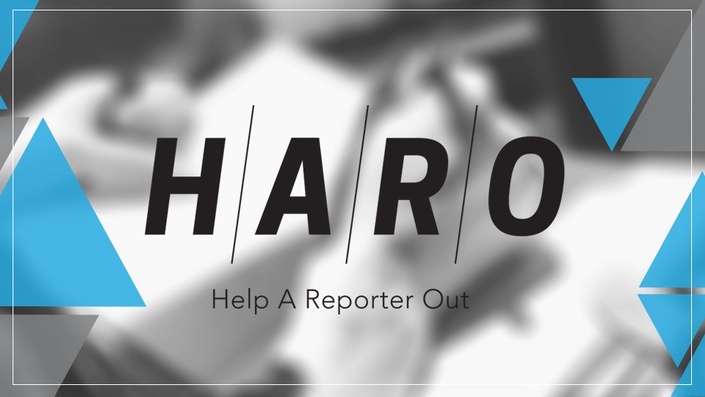 HARO means Help A Reporter Out. This PR tool is perfect for those who are not experts in a particular field or those who don't want to wait for emails every day.
That is when journalists will register and send out their own source requests. The request may include information about them, their stories, required source qualifications, and a pitching deadline.
That means the platform has now a source of journalists in multiple industries. Once you start using and subscribe to the pricing plan you want, you will receive source requests via email very often, about three times a day. The platform will rely on the industry and information you provide to send the most relevant requests. When finding out the journalists you want to reach, simply pitch to them with the answer and your bio with your info. Then, if they are interested in your business and request, they will reach out and you can start your campaign now.
More importantly, HARO offers Advanced Plans when you can subscribe to shorten the process. That means you will receive an email that the HARO team approves a media opportunity. So, instead of waiting for the most suitable emails every day, you can start crafting your pitch right away. What's more, the paid plans of HARO start from just $19 per month.
Prowly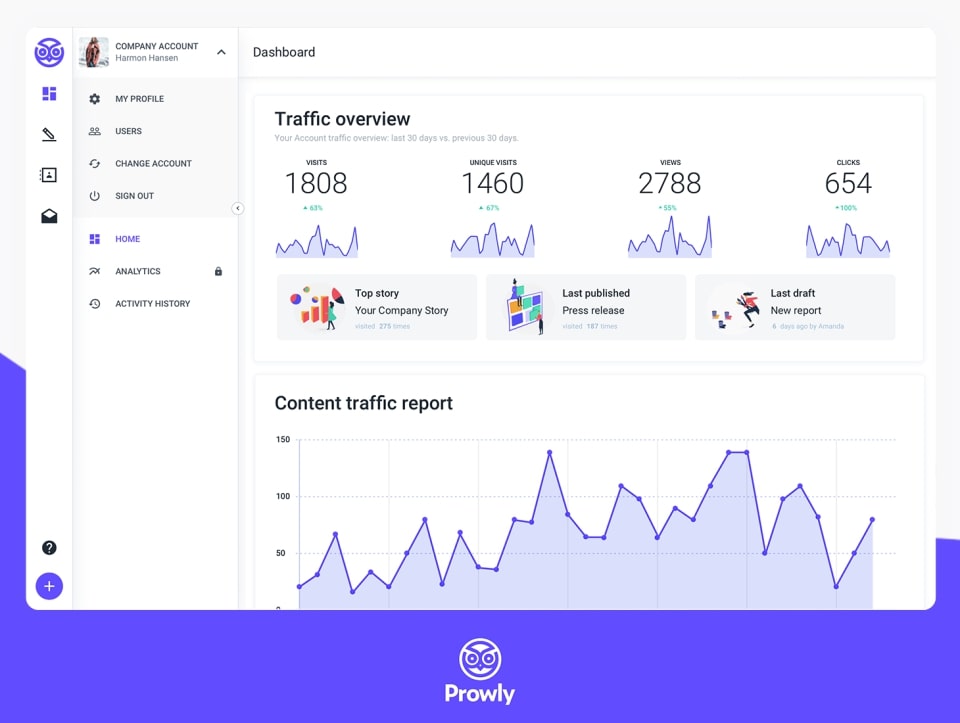 The next PR tool we want to recommend is Prowly. This tool will save you much time and effort. Here are what Prowly can bring about:
The modern and user-friendly tool helps you identify the most suitable media contacts as well as organize them logically in a PR CRM.
Creating visual press releases
Sending personalized email pitches
Maintain newsrooms that meet the demands of journalists
Prowly provides the 7-day trial for free. For paid plans, you can start with the Basic plan at $115 per month. All pricing plans of the platform are said to be transparent and affordable. What's more, you do not need to care about signing up for a long-term commitment since it has both monthly and yearly plans.
Also, the support team of Prowly works very well and fast which is another plus point for the platform.
Pitch Press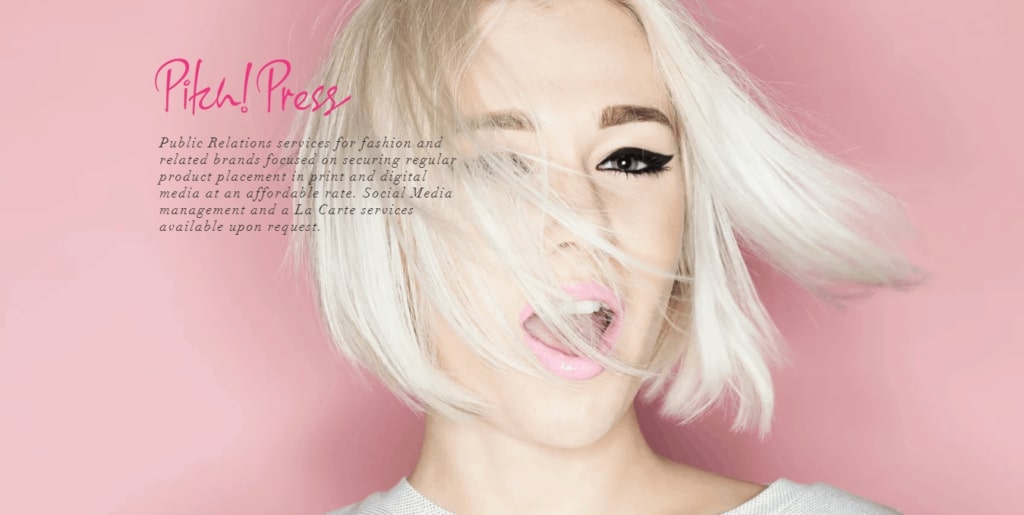 PitchPress is a specialized platform for fashion brands. As you know, fashion is a competitive industry when it's hard to get product positions in print and digital media. Many businesses choose to give up on PR or change into another marketing method to boost their brands.
Being in such an environment while there are multiple major names, niche stores, and private companies, fashion brands need to rely on some tools to navigate through.
When using PitchPress, you need to provide product images, branded line sheets, and press samples. Then, the PitchPress team will help you with the rest, such as connecting you with fashion journalists, building up a campaign, or amplifying your business' reach.
Paid plans of PitchPress range from $3000.
ProfNet
Pretty similar to HARO, when using ProfNet, you are not looking for journalists but they are looking for you.
It would be best if you got you on print, and they need you as experts in their new releases. That's why ProfNet was designed. All things you need to do is subscribing and choosing the topic's preferences. Then, the ProfNet team will take a look at your information and connect you with relevant journalists. You can also research to know more about them, which is beneficial to find a qualified expert for your posts if you are a blogger.
An effective feature of the platform is its connect forum. You have an opportunity to interact with many journalists, bloggers, or PR experts. You can provide more info about your demands and businesses by posting pictures and adding hashtags with related keywords. In this way, suitable journalists can easily find and connect with you.
Pricing plans of ProfNet start at $1650.
Critical Mention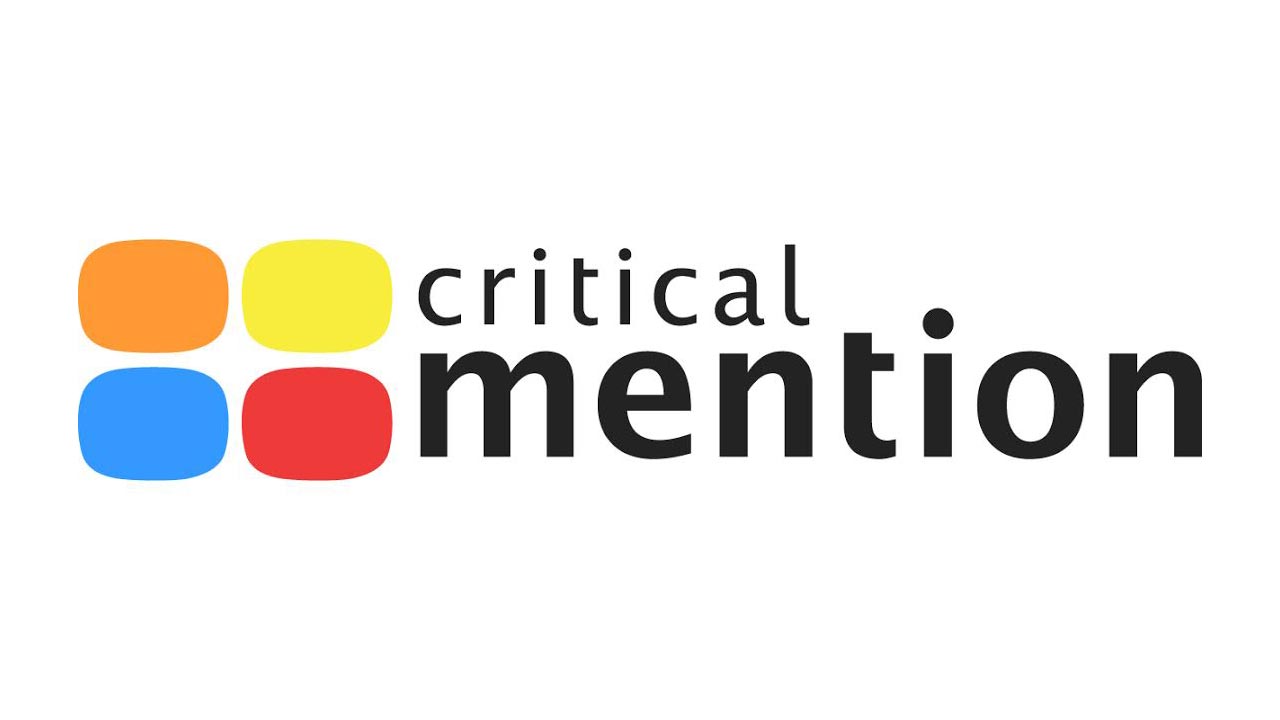 Unlike the journalist outreach tools we mentioned above, Critical Mention is a PR tracking tool that is one of the giants in earned media tracking. Some huge brands that have used Critical Mention's service are McDonald's, CBS, or VH1. Therefore, the platform is 100% reliable.
This PR tool's mechanism is going through multiple TV channels, radio broadcasts, social media posts to track mentions of your brand and assess your media print. After you subscribe to the platform, anywhen your brand is mentioned on a channel, the team of Critical Mention will inform you of the specific channel and time you are mentioned.
With the automatic feature of it, you can now save a lot of time. What's more, the statistic and data you get from it can help you get to know your audience better, ranging from what they like to what trends you should notice.
The platform's pricing plans start at $29 per month, affordable, with basic functionalities and mobile-friendly features or sharing-friendly features.
Muck Rack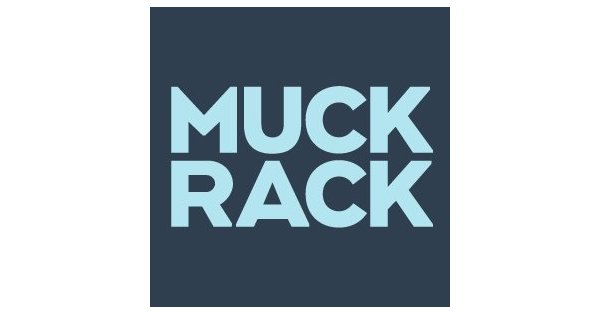 Finding several relevant journalists is important. However, finding the accurate contact information of them is even more important. Don't waste time with wrong contacts, disjointed workflows, or archaic software because you can now rely on Muck Rack to find the right ones, send customized pitches, collaborate as a team, and quantify their impact.
Muck Rack is trusted by huge brands like Under Armour, Taco Bell, Pfizer, Golin, and Penguin Random House. Besides businesses, journalists can also use the platform to show their portfolios including their work and information about the kinds of the story they want. Also, they can include their interests as well as their pitching preferences. Their portfolios are all free and automatically updated so they don't need to upload it time by time.
TrendKite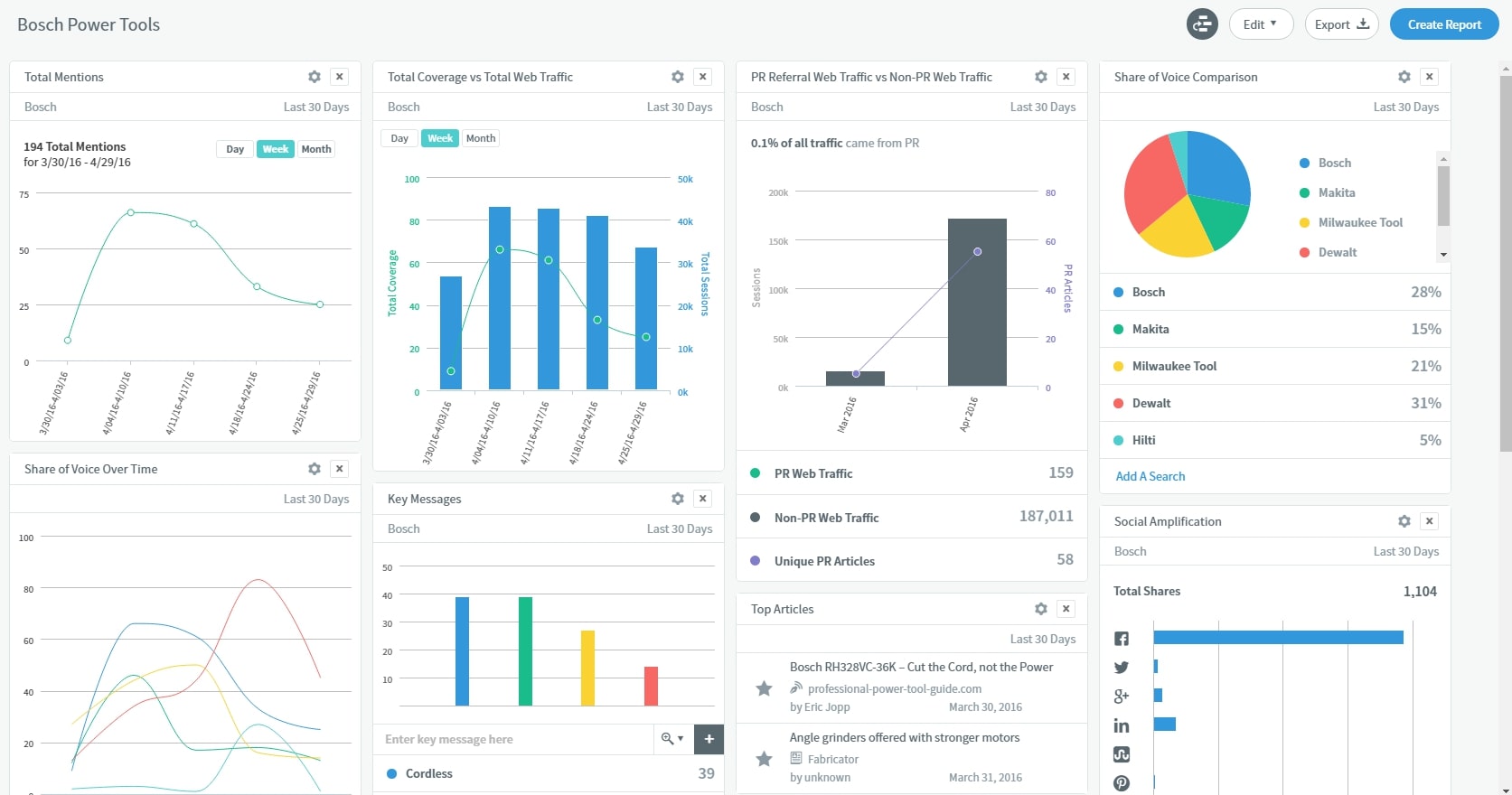 TrendKite is a PR Analytics tool that can help you manage your PR campaigns in a more professional way. Have you ever been tired of generating PR reports and analyzing the reach which is a waste of time? Now you do not have to worry about it since the platform helps you all the stages.
The first amazing feature of TrendKite is Customizable dashboards on competitor analysis, monthly evaluation, and product insights.
Besides it, another favorite feature of users is its Attribution. In this tool, you will be informed about the number of audiences visiting your site after reading an article about you. The tool gets these data from tracking readers from more than 4.7 million publications. Therefore, you will have control over your influence on your website traffic as well as the results of your mentions without analyzing potential metrics.
PR.co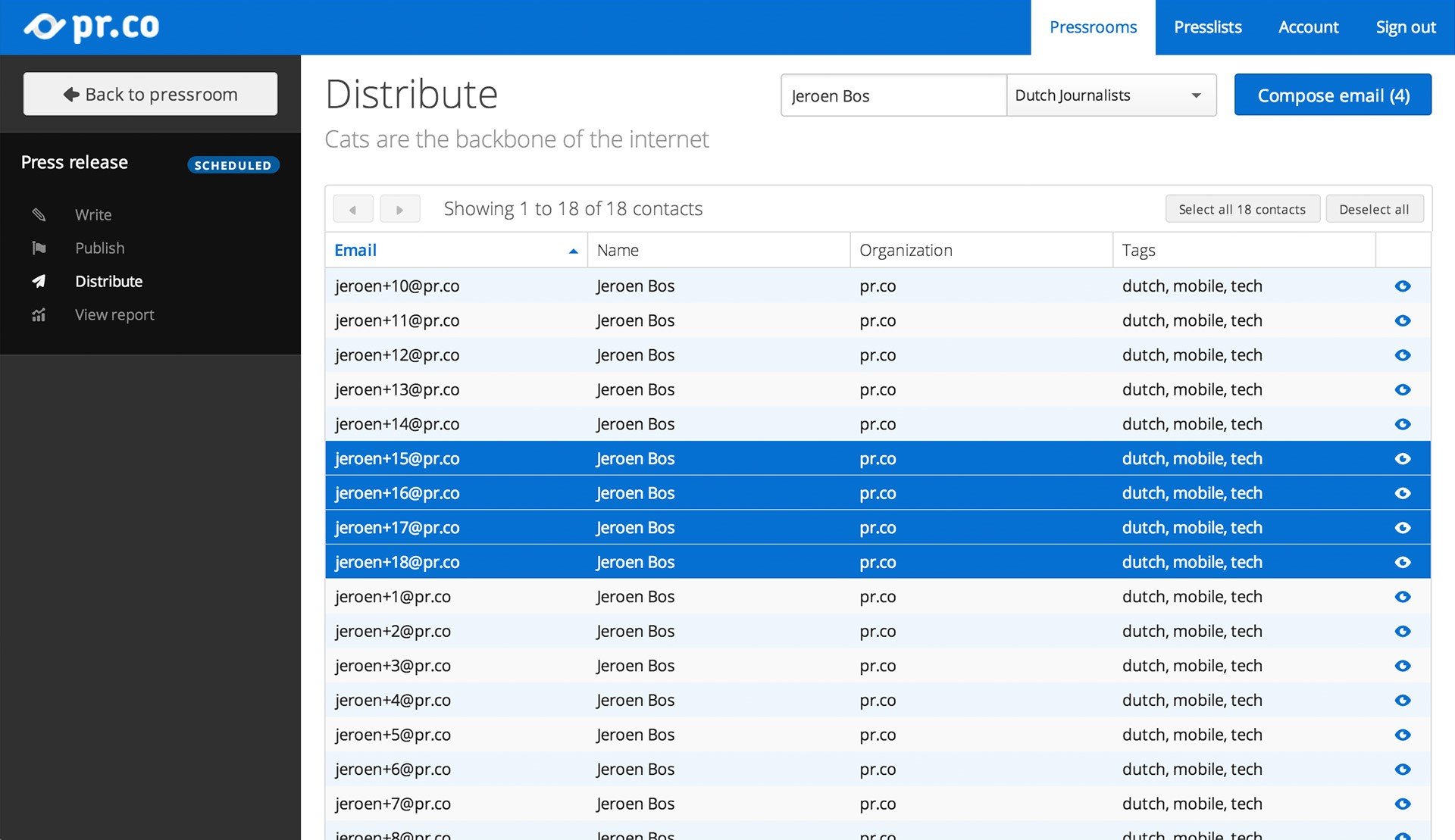 When launching a PR campaign, remember not to focus on only press releases but also brand storytelling. Brand storytelling is an effective tool to get your message across. PR.co is a PR tool to help you this way.
Starting at about $700 per month, the platform will provide its users with various features. For example, when in use of PR.co, you can create a digital newsroom or a landing page that is structured well. Thanks to this landing page, audiences can tie different press releases together and have a clear idea of your brand's meaning.
What's more, you can make use of the Embargo feature to let journalists get access to press releases before publishing. That means journalists can have control over what is about to go on print.
Additionally, PR.co is suitable for international markets since the press releases will be automatically sent to local teams so that they are in native languages for local audiences to understand.
SourceBottle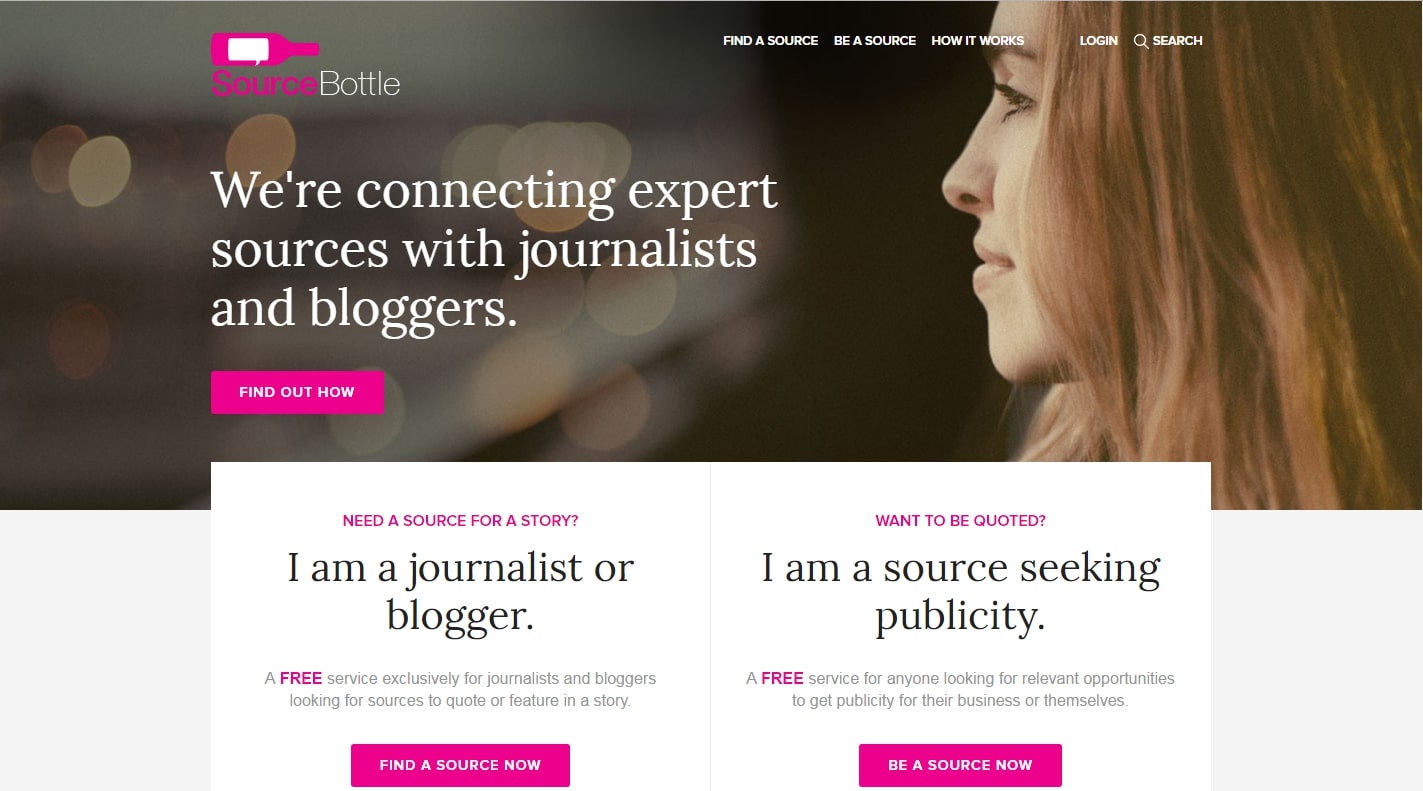 Another PR tool in which journalists and bloggers provide information to look for experts in their industries is SourceBottle.
When on the platform, journalists will subscribe to posts their call-outs for industry sources. As a business that wants journalists to keep you on print, you need to subscribe to the platform and wait for the 'Drink Up' emails sent every day. They will include all relevant call-outs for sources.
Not only can you find experts and journalists of all industries ranging from nonprofits, organizations, technology market to fashion houses but you can also choose bloggers from different regions.
As a journalist or blogger, you can choose the way businesses will contact you, maybe via phone or email.
GlobeNewswire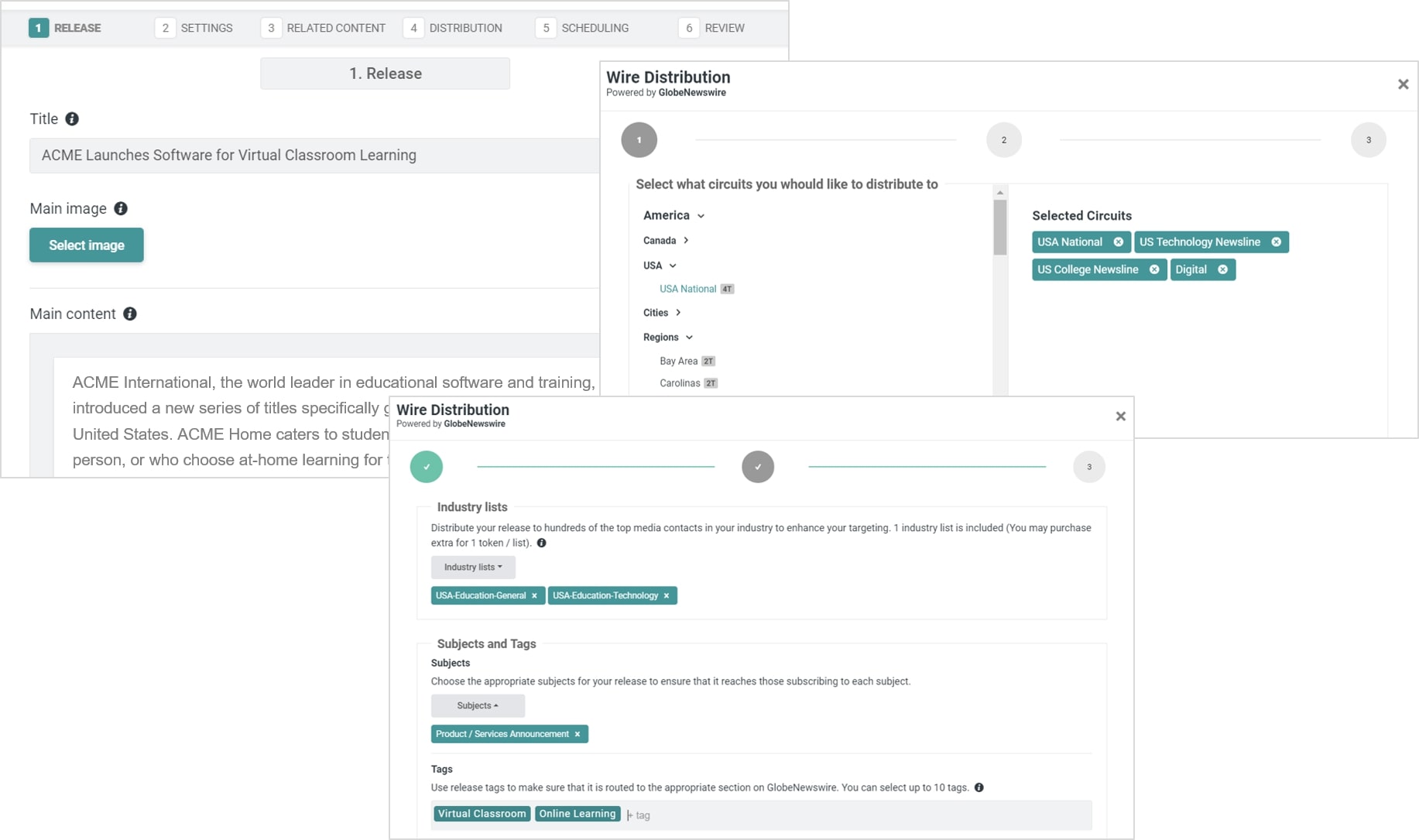 Have you ever updated your press releases to reach different distribution channels like social media or blogs by hand? If yes, you must have known the process is challenging and time-wasting.
However, you now can use GlobeNewswire to get your press releases via multiple online newsrooms to increase the reach size.
In case you want to adjust the outlets and audience types based on your targeting objectives, the platform also enables you to reach the publications that meet your demands. In terms of pricing, you have to pay at least $46o for one release.
AnswerThePublic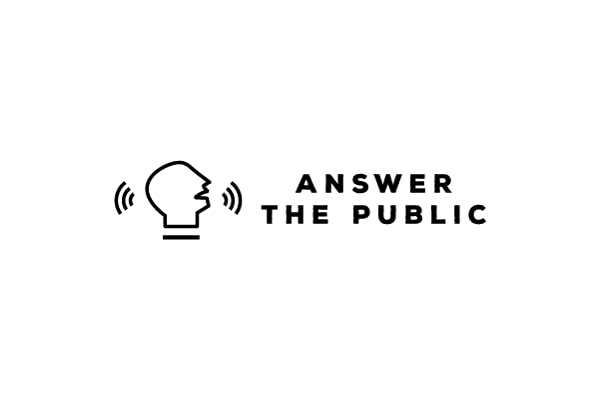 Next coming is a customer analytics tool which is called AnswerThePublic. It is suitable for those who want to manage their customer insights by digging into their minds.
At first, you will be requested to provide a relevant topic. Then, multiple content ideas will be recommended to you. You can make use of them to connect with your audiences. In particular, these content ideas can be included in your PR strategies or articles so that the connecting process will be more effective.
Besides content ideas, the platform also gives you data visualizations together with possible questions, comparisons, or related topics to be included in your campaign. In case the list and visualizations are too long and hard to be presented, the platform allows you to convert them into exportable .csv files so that you can work better with your team.
When it comes to pricing plans, you can start with just $99 per month.
Crystal
The best way to make a connection with a person is by talking in the way they like and having similarities with them. The things are similar in persuading bloggers or journalists. However, you don't need to spend time analyzing the communication styles of influencers you want since Crystal will do it for you.
Relying on the action of influencers on social media posts or sample texts, the Crystal team will analyze it to get to know your target influencers' styles. Then, you can use such information to create your personalized emails as well as the most relevant pitches. When journalists receive emails in styles they like, it's more likely that they will be convinced.
Besides it, Crystal brings about the unique feature of relationship reports which include the possible dynamics between two individuals according to their characteristics. Again, that information can be used to help you increase the quality and success possibility of your pitches and interactions with PR professionals or target influencers.
Giving multiple features and useful data, Crystal's pricing plans start at only $19 per month.
Grammarly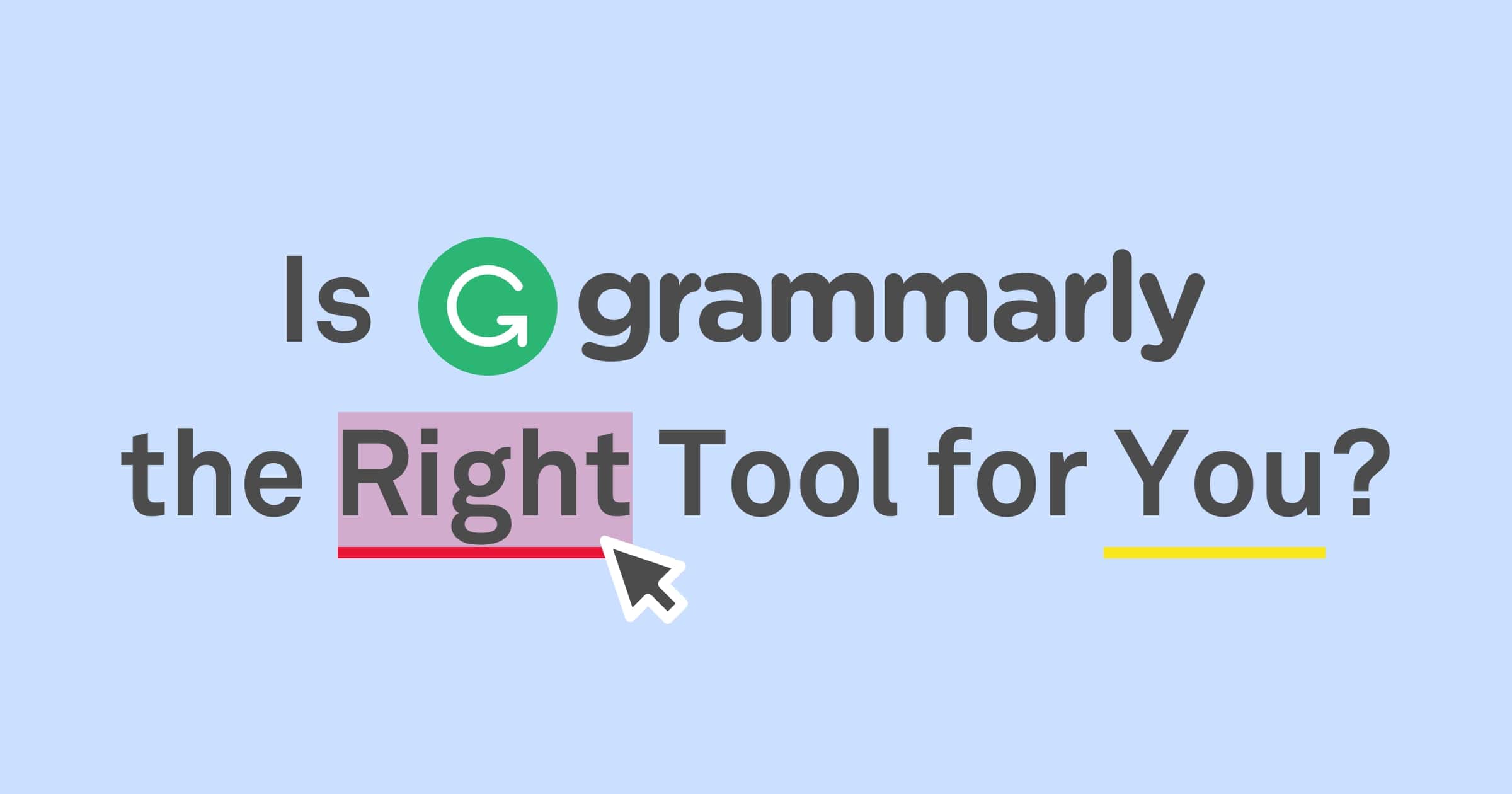 Grammarly is a well-known writing tool that will look at and correct your writing mistakes in sentence structure, spelling, punctuation, engagement, and so on. When your emails are in perfect format and written carefully, you can increase the success chance of your pitches.
What you need to do is copy your emails to Grammarly and wait for it to correct your mistakes. Your emails will turn into a clear and effective one within minutes.
When paying for additional features, you can have Grammarly's plagiarism checker which tracks whether your content is original or not. Grammarly will take a look at search engines for multiple websites and academics to find if your paragraphs have too many similar words and phrases to their posts. The originality is identified by a plagiarism percentage. If your emails or content are under 50% unique, it's time to adjust it.
The free plan is available for correcting basic mistakes. Paid plans start at $29.95 per month.
Mention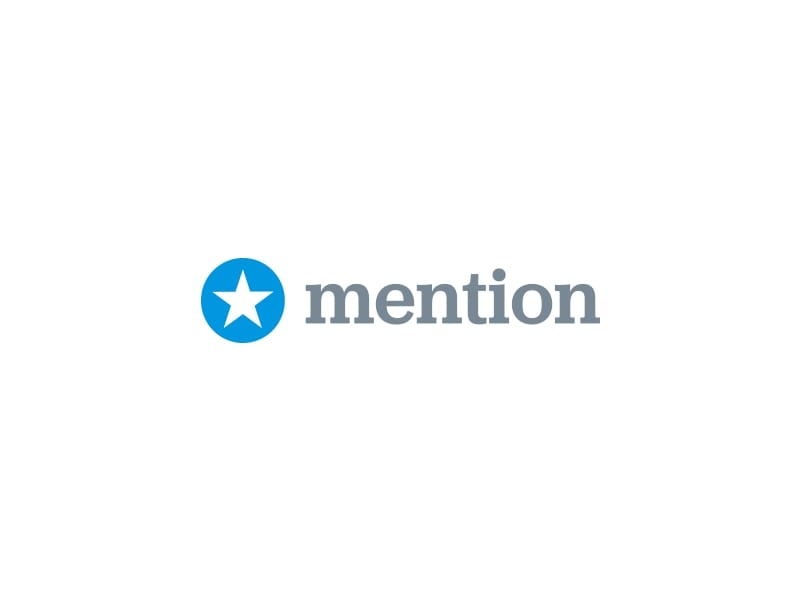 Mention is a convenient PR tracking tool for users. Here are reasons why:
Firstly, the platform will be in charge of all stages which you have had to do manually before. Create an account, log into the app and use the newest tracking data to manage your brand, PR strategy, target keywords, and so on.
Secondly, as a public relations practitioner, you can reply to social media mentions directly and quickly right from the app.
Finally, Mention gives you the Mention's Competitor Analysis which helps you easily make a comparison between your PR performance with that of your rivals. You can look at their key metrics, find out the business has the most share of voice or those who are doing the best within the market as well as your position in real-time.
With such data, you can adjust your PR campaign to increase the success possibility. What's more, paid plans of Mention start at just $25 per month.
Prezly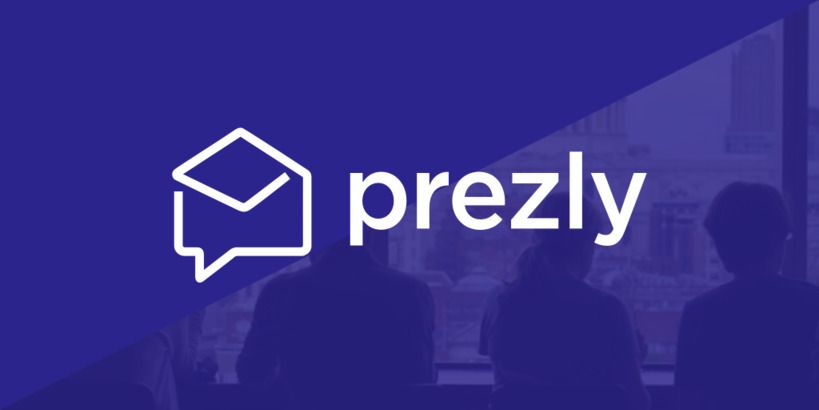 Being a PR campaign tool, Prezly gets everything you need to manage your media coverage demands. What's more, Prezly is trusted by many giants like Reebok, RedBull, and Shopify. Here are what you can get from the platform:
A PR CRM allows you to control all your press contacts and find out the most relevant journalists for your campaigns. As you can see, you can easily take stock of your connections and create an effective database.
A story editor helps you get journalists' attention by showing them attractive visual press releases. Moreover, you can increase the message distribution quality by including multimedia in your press release.
Online newsrooms to improve your reach.
Then, all such features can be used to create a targeted PR campaign which must be more effective than your old ones since you have more opportunities to engage the right customer segments.
Buzzsumo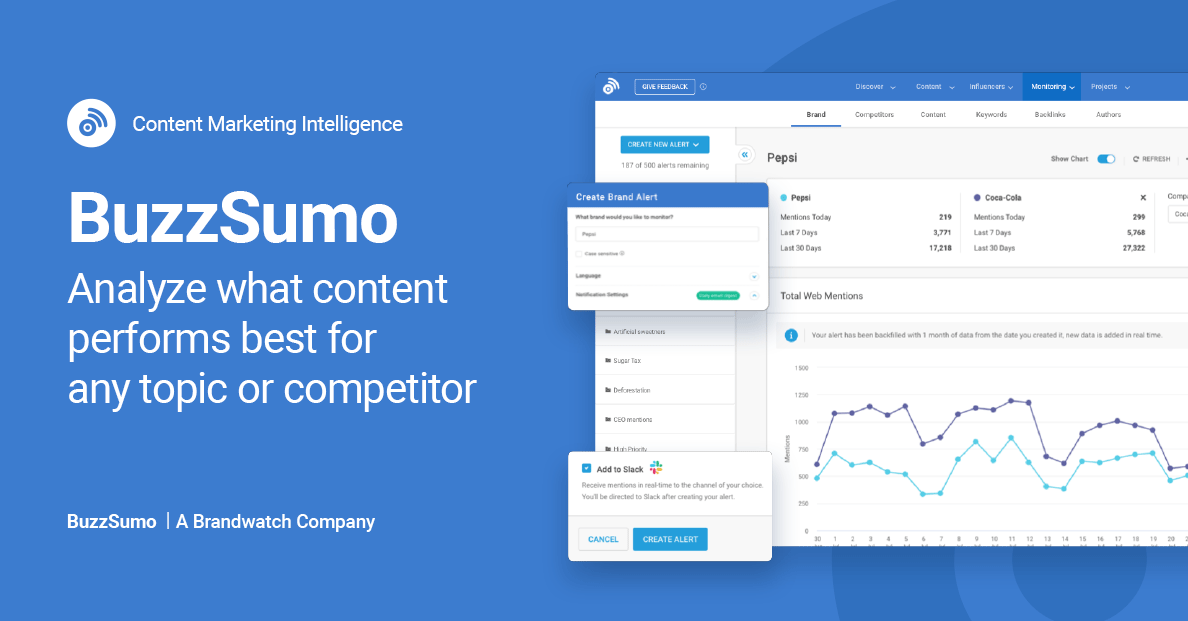 Buzzsumo is an effective analytics tool to help you understand the topics working well in your industry.
To be more specific, the platform will look at videos and blogs within your industry. Then, they will find out and analyze ones that perform well. Buzzsumo will research why a good-performing blog can be that successful, which strategies or content ideas are used in such blogs. Based on that data, you can replicate it with your blog to get the same success.
With about $79 per month or more, you will have control over any prominent bloggers or blogs in your industry. The platform will inform you anytime they publish anything. The notification will be on your personalized Buzzsumo dashboard to keep you fully informed of the latest movement.
Subject Line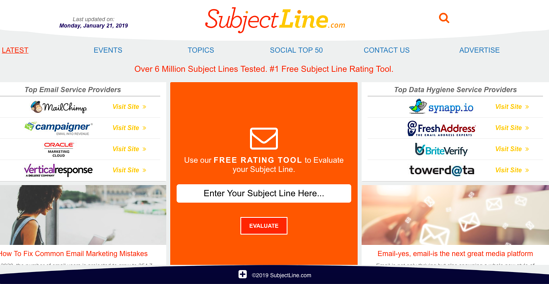 Another writing tool in this list is Subject Line but it focuses on the subject lines of emails sent to journalists. For those who do not know, more than 30% of audiences will open an email based on only the subject line. Therefore, it's crucial to spend time preparing the best subject line.
That's why the Subject Line tool is designed. Knowing the importance of the first impression in the pitching process, Subject Line will help you create the perfect subject line by measure your subject lines according to clickability or attractiveness.
What's more, the platform will analyze your subject lines to identify the plus points and drawbacks of them so that you can know the aspects of your subject lines that need changing.
Being a free writing tool, Subject Line gives you more than expected. You can not only get access to multiple helpful tips in improving the subject lines but also enter its list of trending topics to find out the viral topics at the now time, which can be used to create an updated and impressive subject line.
Sparktoro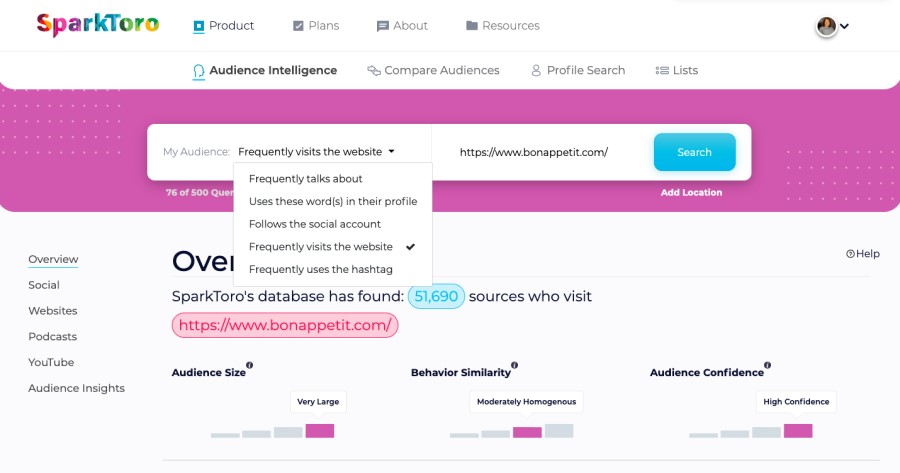 Sparktoro is an audience intelligence tool designed by a creative digital marketer, the founder of Moz, Rand Fishkin. He based on the importance of understanding the inspirations of the audience in making a connection.
When using the platform, you can dig into the sites, blogs, podcasts, or social accounts reaching your target customers via multiple searching terms. Depending on that, you can now create a list of accounts to manage and track what inspires them or foresee what trends will start in the short future.
One more attractive feature of the platform is Fake Follower Audit. This is used to measure the real influence and reputation of your brand. It will show you who are the fake followers on your channels based on whether they are bots, spam, propaganda, or inactive accounts or not. After knowing that, you can remove them from your lists so that your PR campaign will be more personalized and effective.
Conclusion
As you can see, PR is important to the brand image and engagement of your business. It is not hard at all with the help of PR tools. As long as you choose the right one for your business and your job, you can save much time and effort instead of spending hours calling journalists.
Hopefully, the information as well as in-depth reviews of more than 20 PR tools above have helped you in opting in the correct tool. Share this with your friends if you find this post interesting and visit us for more. If you have any questions related to the topic or want us to review about any apps or tools, be free to leave a comment in the section below.
Thank you!
---
Mike is a content writer at Avada, with a love for video games, gadgets, and software. He has been writing about the industry now for over 7 years. He likes to keep up-to-date with the latest software releases. He's also an avid reader, and he enjoys spending time outdoors with family and friends. When he's not working, you can usually find him playing video games or exploring new outdoor activities.
New Posts
Stay in the know
Get special offers on the latest news from AVADA.