Product Liability Insurance: Definition, Benefits, and Cost
Being in the business of producing products is facing with a risk for a recall. There are multiple reasons for a product recall like tampering, contamination, or a design flaw. Usually, not only will such recall cost you a huge amount of money, but it also negatively affects your reputation and, therefore, leads to the destruction of your business. Luckily, Product liability insurance, also called Product Recall insurance, is designed to help you solve those things. Offering a few different coverage options and availability, Product liability insurance will bring you the chance of working with an experienced insurance advisor to make sure the policy.
This article is prepared to bring about Product Liability Insurance: Definition, Benefits, and Cost which will help you know more about its definition, classification, cost and also some ideal places to purchase
What is product liability insurance?
Definition
Product liability insurance is advisable for anyone working in the major of manufacturing products because it is important for the long-term survival of businesses. It covers the cost of defending claims of personal injury or property damage caused by defective products. How much it costs bases on the product type and your position in the supply chain also.
Many enterprises have suffered from being sued for faulty products or recalling defective products and financial difficulties. Some of the most common damaging lawsuits against businesses are relevant to defective products. Product liability insurance is a device for companies or manufacturers to prevent themselves from paying for the cost of defending the lawsuit out of their pockets.
Different types of product liability claims
There are plenty of different Product Liability claims involving recalls that you should be aware of. The list below is some most popular examples of the things that can go wrong with your products
Product Defect: This claim happens when your products are defective due to a mistake in manufacturing, or even bad or missed testing of the product.

Extortion: Some products can be damaged deliberately by specific people, often employees, to cause harm to someone or something for financial purposes. When the products leave your facility, you can no longer control them unless you invest in tamper-proof packaging.

Malicious Tampering: Tampering in the producing process is especially a huge problem for the foodservice industry because it can cause severe results. No matter how much you control your manufacturing business, you still cannot make sure that your employees are trustworthy and won't do something to risk your image.

Contamination: Sometimes, contamination can happen unexpectedly. Though it is not as common as other claims, we still can find some cases in the news. Often, it is because either a production line worker is ill or an extra ingredient is accidentally added.

Mislabeling: It seems to be a small mistake, but unfortunately, it turns into a huge claim in some situations because allergies can even lead to death. If all ingredients are not listed on a product, consumers with allergies can incidentally have negative reactions. Moreover, this case can cause you a ton of money for reprinting and replacing mislabeled products.

Marketing Flaws: Marketing tricks are used by some companies to speed up the product selling process. Though your manufacturing business does not do that, one of your vendors may. Eventually, such products belong to you, you will be held liable if something goes wrong from the use of your product.
What does product liability insurance cover?
A business is often sued for product mistakes. A claimant has to give evidence to prove that such defective products damaged them. That defect can be made in the way the product was manufactured, designed, or sold. Therefore, Product liability insurance covers claims coming from three types of defects below.
Manufacturing defect: Defect from the process of producing a product's parts, materials, or assembly

Designing defect: Defect with the way a product is designed

Selling defect/Marketing defect: Defect related to insufficient warnings, labeling, or instructions
Nevertheless, product liability insurance cannot cover everything. Each insurance policy contains its exclusions. Therefore, you should read your policy carefully for specific details. Here are some occasions of what product liability insurance doesn't cover:
Slip and falls on business property
Employee injuries
Cost of product recalls
Lost inventory
Professional negligence
In case there's any confusion about whether the insurance policy covers these types of injuries or not, you should consult your insurance agent or business attorney who can review your policies and set things straight.
How much does product liability insurance cost you per year?
The price is always a significant factor to consider before purchasing something. How much Product Liability insurance costs depend on many determinants. Here are some factors that the insurance company will take into account when pricing your policy.
The type of product to be sold: It is the main factor affecting your premium cost, with food and medicine is riskier.
Import or export: Prices tend to be higher if you import products from foreign nations.
Coverage limits including deductibles
Claims history
Experience
In general, Product Liability insurance is not so costly. Product liability insurance is included in a general liability policy, which is about $500 to $600 per year on average. Manufacturers often spend more than sellers because they are more likely to suffer from liability lawsuits, which are higher at risk. However, such a price is still affordable compared to the amount one product trouble could cause your business. When you buy product liability insurance, there will be a chance for a discount on your premiums if your incidence of claims is low for some years.
Most product liability insurance starts with $1 million of coverage per occurrence. When you break out the cost of product liability coverage, you may pay about $0.25 on insurance for every $100 in product sales.
Who will need product liability insurance?
Generally, Product liability insurance is a must for the manufacturer. Thus, as we mentioned above, defects can be made not only producing but also distributing, designing, and marketing. Therefore, product liability coverage is essential for everyone in the product supply chain.
As long as a customer points out the connection between what you sold and injuries or damages they sustain, all businesses are at risk for a claim no matter where your company falls in the product distribution chain. Due to the rising price of product liability lawsuits, anyone from the product supply chain should purchase such insurance for preventing their own companies from paying such high costs.
Here are some typical positions in businesses that need Product liability insurance:
Manufacturers
Wholesale distributors
White label resellers who repackage other products under their brand name
Retailers and distributors selling products to the general public
Ecommerce business owners and drop shippers
Where can you buy product liability insurance?
There are a variety of places where you can start when you are on the market for product liability insurance. Choosing where to buy such insurance requires much consideration and carefulness. Before coming to the final decision, you should take into account your general liability insurance policy. For some riskier products, businesses need to buy stand-alone coverage through a surplus lines insurer or specialty insurer.
Also, whether your manufacturers provide vendors coverage or not should be considered because the manufacturer's product liability policy may carry over to protect wholesalers and retailers that sell their products.
BOPs - Business owner's policies and inclusive general liability policies are the best choices for small enterprises who have a low risk of product defects. On the other hand, especially for products with high risks, producers and designers need to work with surplus lines brokers to get a standalone product liability policy.
Knowing the confusion of businesses in selecting suitable product liability insurance, we recommend six providers listed below, which all get an "A" or higher financial strength rating from A.M. Best.
The Hartford
The Hartford is an ideal provider for small business owners, and anyone else lowers down the supply chain that needs product liability coverage. This insurance company gains good reviews for customer service and professional treatment of claims. Providing general liability insurance with an endorsement for product liability coverage, they also offer Stretch endorsements, which give you the chance to bundle general and product liability insurance with other types of business insurance to save on overall premium costs.
The price of Hartford's insurance is about $250, or slightly more than $20 per month. To get an online quote, you can probably fill out a form from The Hartford's website. To purchase the policy or know more information, you can go through a Hartford agent.
Chubb
Chubb is a large surplus lines insurer for small businesses because of its convenience. There are many types of insurance offered for companies with a lower risk of product defects. You can apply for and buy a general liability policy (including product liability coverage) and end-to-end online and product liability insurance for hard-to-place products.
However, major it is, Chubb helps its customers well in managing product issues and claims. It will handle everything from intake to resolution in case you are sued for defective products. Moreover, it also offers consulting services helping you improve product safety and lower recall costs.
Cover Wallet
Cover Wallet is best for young small businesses with new products and no history of liability exposure. It is an insurance comparison website helping businesses choose the best insurers among different ones. Provided with a forum where you can compare rates on and purchase general/product liability insurance, workers compensation, property insurance, and more, you can get a quote from various insurance companies on product liability coverage
Clicking to the link to this site, you will be ordered to give specific information about your business from product names, sales revenue to payroll amounts. Then, you will receive a quote which enables you to buy overage from the insurer who provides the best value. In this way, young small businesses without any track record of product sales can approach insurers with the best price and quality. They have a questionnaire that asks you to provide detailed information about your business's products, sales revenue, and payroll amounts. You'll then receive a quote from CoverWallet's team and be able to purchase coverage from the insurer who provides the best value. In about 70% of cases, you can buy coverage online, and after purchase, you can manage your policy online.
When selecting product liability insurance, the form automatically defaults to general liability insurance. Therefore, if you need surplus or specialty product liability coverage, you should probably go to some other insurers.
AIG
AIG is suggested for businesses looking for product liability and product recall insurance. AIG knows what the risks of manufacturers, wholesalers, and retailers are. In this way, it has the financial potential to insure a wide range of companies and understands and helps them well. It is also the reason why it is especially suitable for companies that produce or sell high-risk products.
Providing product liability coverage under the name of Lexington Insurance, AIG is another choice for securing product liability insurance. AIG concentrates on cutting edge technology products. Similar to Chubb, AIG also offers consultants to help you solve product issues at your company. Additionally, AIG can set you up with discontinued product insurance, contaminated product insurance, and product recall insurance.
NationWide
NationWide is the best choice for local retailers that don't manufacture goods but sell a variety of products to consumers. It is a large insurer with major property and casualty insurer that offers both personal and small business insurance policies. Despite not being involved in manufacturing the products, retailers still need to protect themselves from being attached to any claims or lawsuits.
Insurance Canopy
Insurance Canopy is a specialized insurance provider because it can place businesses that are hard to insure with a carrier or underwrite their policies. The company understands the growing needs in the marketplace for product liability at all levels of the supply chain. It has relationships to insure manufacturers and retailers with competitive pricing.
Insurance Canopy is highly recommended for retailers and manufacturers of products related to cannabis. Those companies have significant exposure from the sale or manufacturing or hemp-based and CBD items.
Summary
To sum up, Product liability insurance is essential for anyone involved in the product supply chain, from manufacturing, distributing, and selling to repairing. It helps a lot in protecting companies from claims and lawsuits and paying out of pocket for the expense of defending claims if a product malfunctions or has a design flaw.
The price of product liability coverage varies in terms of many factors. There are also various options in considering where to start when you decide to purchase such insurance. It is important that you read and understand fully about your companies and suggested insurers.
We hope that this article is helpful to you!
New Posts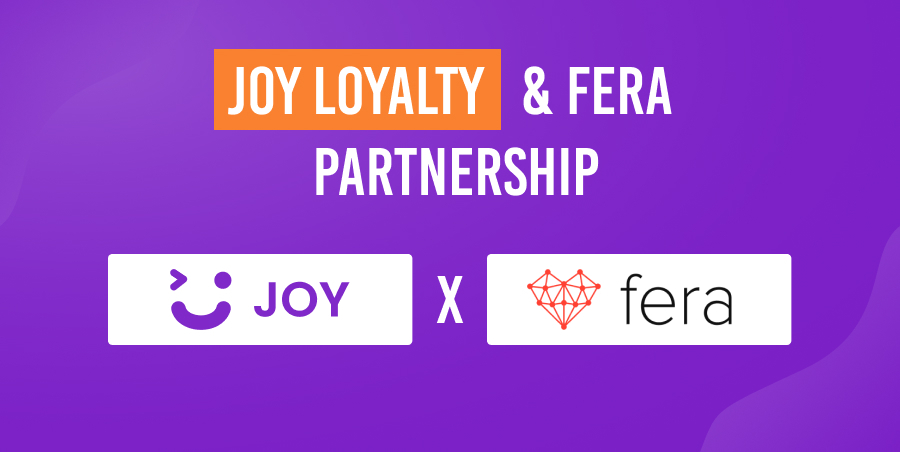 Subscribe
Stay in the know
Get special offers on the latest news from AVADA.
40k
subscribers has been joined!
Earn $10 in reward now!