The Secrets Behind Nike's Branding Strategies
We're all familiar with Nike's classic branding strategy. "Just do it," Air Jordan shoes, famous athlete endorsements, and the swoosh logo all come to mind right away. Is that, however, everything that Nike's doing? Is there anything more about their branding strategies and tactics?
The Nike branding strategy that most of us are familiar with was not the one that made them popular, at least not in the beginning. The gold is in figuring out the Nike branding plan that put them on the map. Furthermore, it isn't much of a complex strategy at all, but, just like any effective branding strategy, it was as simple as genuinely having customers' interests in mind and providing them with real value. In this article, I'll share with you everything you need to know about Nike branding strategies and what you can learn from them.
Let's jump right into the details!
The Evolution of The Nike Brand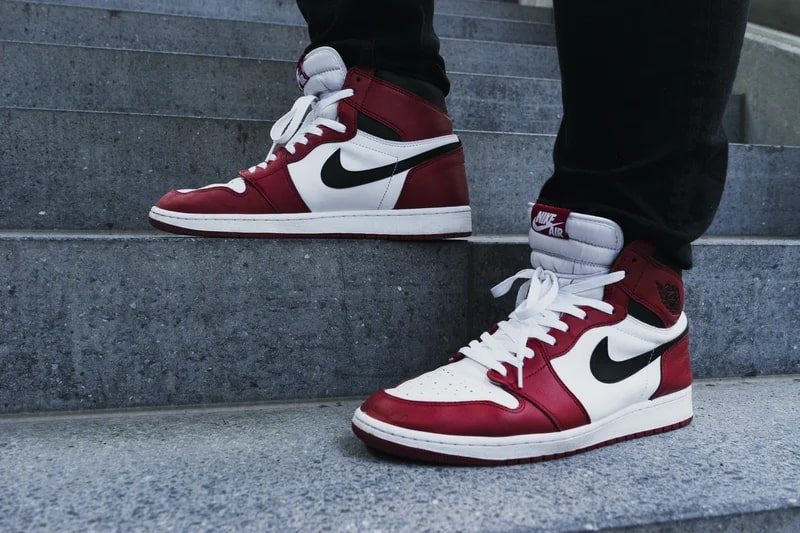 First, let's review the evolution of the Nike brand so that you can understand how it came to be what it is today. Nike's iconic logo style has changed over time, just as their products have. Continue reading to learn about the history of Nike's brand and the big changes that have occurred since its establishment.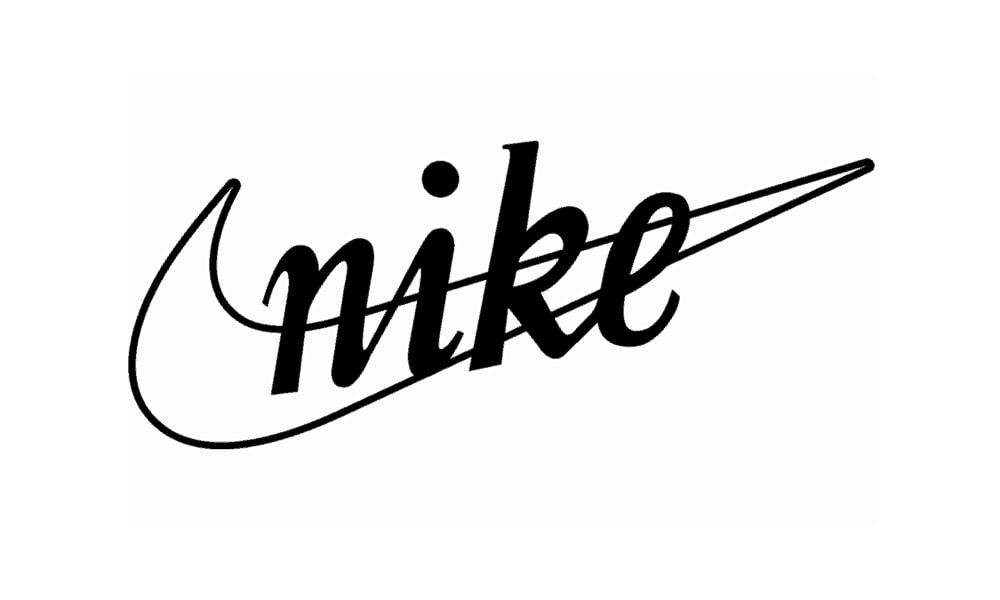 Believe it or not, Nike didn't have its now-famous name when it was founded. Instead, it was Blue Ribbon Sports that was established in 1964 by a University of Oregon track star named Philip Knight and his coach, Bill Bowerman. The business began as a distributor for what is now known as ASICS sportswear and accessories. However, Nike soon outgrew this partnership and started producing its own shoes by the early 1970s.
Did you know that the name Nike refers to a Greek mythological goddess? Nike is better known in Greek mythology as the winged goddess of victory. In reality, the Swoosh logo is a representation of this. The Swoosh is supposed to reflect Nike's wing – as well as her unwavering spirit of victory.
By 1971, the Swoosh symbol had first appeared, and the company's brand name, Nike, had taken hold. The original logo featured a white Swoosh with a lowercase 'nike' added in and going up the long end of the curve.
1980's: Industry dominance and logo modification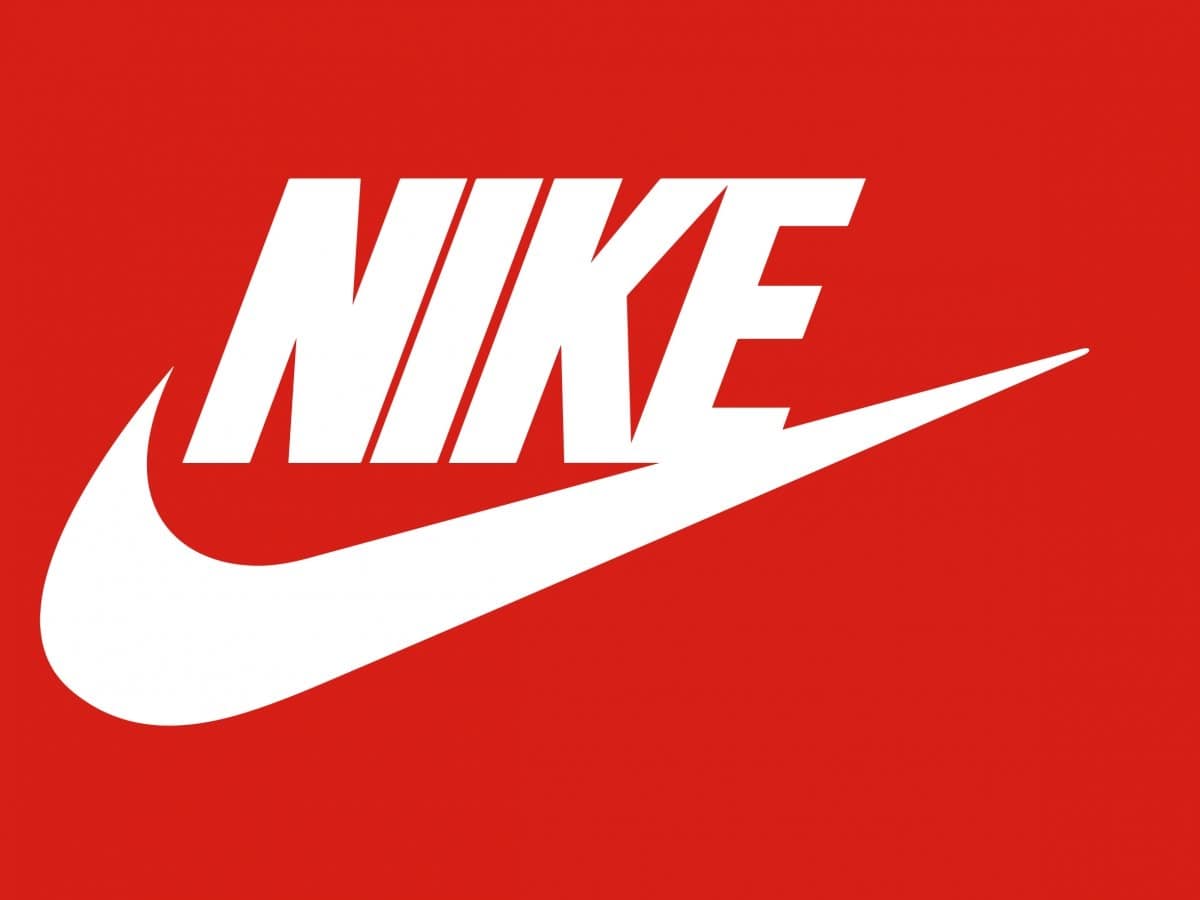 In the 1980s, the Nike logo was revamped. By 1980, the Nike brand had risen to prominence, controlling half of the athletic shoe industry. By December of that year, the company had gone public, enabling it to rise to global proportions. This sort of significant change necessitated several changes to the logo design in order to make it more memorable.
The next version of the Swoosh logo included a change to an uppercase typeface. The brand NIKE also originated from the Swoosh symbol and soared above it to stand out. Another significant shift in the brand's concept is the color palette. For the following reasons, red and white were selected as the primary logo colors:
Red: Energy & Passion
White: Purity & Nobility
1990's to 2000's and beyond: minimalism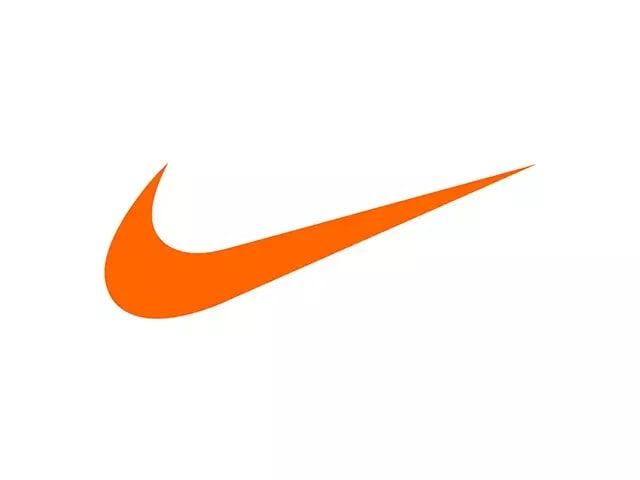 Minimalism in the 1990s – the simplistic brand Nike had become an ever more powerful force in the worlds of sneakers, athletic wear, and sports accessories by the 1990s. The organization chose to remove the form above the Swoosh and leave it as a separate logo. By this time, the brand was so inextricably linked to the symbol that it was unnecessary to include the company name. Everyone assumes that the Swoosh represents Nike.
Nike now hires over 44,000 employees and has a yearly revenue of $25 billion. This represents a significant advancement since the company's birth as Blue Ribbon Sports in the 1960s. In the end, Nike's nod to the goddess of victory – and her representative wing – has been an important part of the company's success since the Swoosh was first used.
The Secrets Behind Nike's Branding Strategies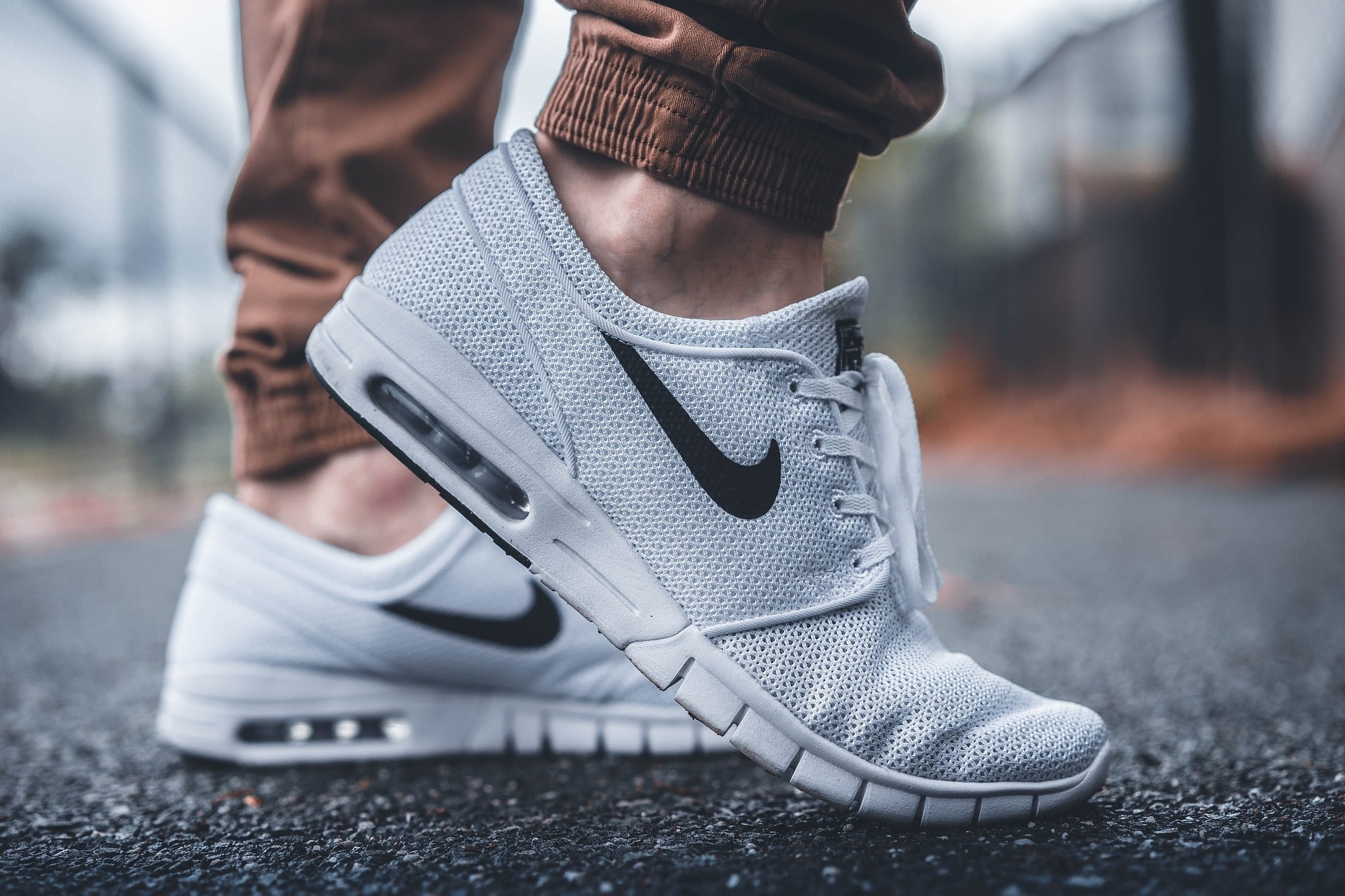 Figure Out The Needs Of Your Audience
Your target audience is searching the Internet for answers to their questions. Creating compelling content that answers those concerns is one way to place your brand or blog as an expert on your subject or industry. To do this well, you must first consider your audience's goals and what they want to know, and then be available to answer questions and provide answers when they need them.
If you do this well enough, you will also be able to convert solution seekers into ardent brand supporters. People were searching for new ways to stay fit in the case of Nike. People needed jogging shoes as jogging became more common. Nike then cleverly positioned themselves as more than just a shoe brand, but as a company that helped their customers meet their fitness goals (and just happened to make shoes that helped achieve that goal).
If you're not sure what your audience really wants, consider imagining yourself in their shoes for a moment (no pun intended) and thinking beyond the limits of your product or service. Instead of focusing on the product's functionality or competitive advantages, consider the target your consumer is attempting to accomplish, then show up with the products and services they need to materialize it.
Figure Out The Best Way To Get Your Audience's Attention
In terms of your blog and overall digital marketing activities, this means deciding where your target audience spends their time online and how to get their attention. What social networks do they spend the most time on? Should you pay to get your content advertised on these networks? Is an email newsletter acceptable for your customers? Is it possible that they are involved in print collateral? There are major questions to answer, but the important thing to note is to go where the audience is.
Consider the customer's preferences, what types of content they want, and where they want to find it before introducing any content delivery strategy. When it comes to doing what you can to distribute your material, make sure you're comprehensive in your approach. After all, if you want to sell like Nike, you can't afford to be satisfied with the status quo.
Read more: How to Get Customers Attention and Stand Out in The Crowd
Put Your Customers' Interests First
Customers appreciate high-quality products as well as substantial benefits. Things that benefit them individually are easy for them to justify. The Nike shoes were successful in its early days because the consumers were starting to realize the benefits of jogging for their fitness, and the company's hidden purpose was not to sell shoes; rather, it was providing the customers something to help them achieve their fitness goals.
Base Your Strategy On A felt Need
Initially, Nike's target audience had a desire for a better way to get in shape rather than a better pair of running shoes. Running was certainly common among children and athletes in the 1970s, but it was not the mainstream social activity that it is today. The growing white-collar workforce paved the way for social initiatives such as cardiovascular health promotion. Once the trend was established, the need changed, and the "jogging shoes" themselves became a common need.
Believe In the Product You Are Selling
It's unlikely that Nike founders' initial target was to become a millionaire. That was not the reason they did what they did. their sole purpose was to promote a sport and a purpose in which they believed. Shouldn't we, as advertisers, believe in the products and purposes we're promoting? That was what made marketing a lot simpler for the Nike founders. They Were "marketing" without even being aware that they were doing it.
Sell Benefits Instead Of The Product
Although jogging is fairly easy to understand, the waffle tread, a feature of the first Nike shoes, Was not (at least not until you understand why the founder of Nike made it in the first place). Their ambition was to create the world's lightest running shoe. They assumed that this aspect alone could significantly increase a distance runner's pace. His product was successful, and it quickly gained the industry recognition it deserved. People will barely understand your product unless you show them what benefits it provides.
Stay True To Your Sense Of Purpose
Nike ensures that their brand message has not been lost over time or across platforms through their new content marketing campaigns. They emphasize producing content that highlights the advantages of their products over the functionality. The focus of their branding and message remains on assisting their customers in being better at what they enjoy doing.
By shifting their content marketing to platforms where their consumers are, they demonstrate that they are thinking about their audience's desires while remaining true to themselves. Nike's marketing campaign has been effective in maintaining a global reputation as many of their rivals have come and gone.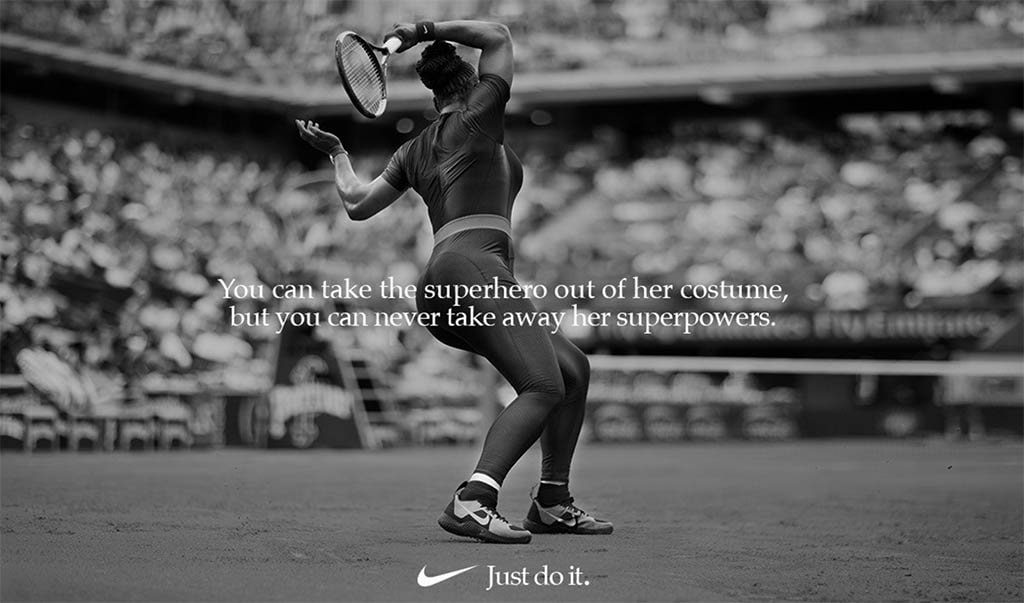 Adapt To The Needs Of Your Audience
Nike has not traditionally embraced modern communication platforms for marketing purposes exclusively to seek new, shiny objects. Not at all. Instead, they have been quick to conquer new mediums because that is where their consumers are. Take a look at Nike's Instagram profile, for example.
They understand that their target audience is active on Instagram, so it makes sense for their brand to have a presence there. They do, however, ensure that anything they post is valuable. Rather than interfering with the flow of their followers' feeds with obvious sales pitches, they post positive and motivational messages.
Use Influencers to Promote Your Brand
The year 1964 will go down in Nike history as the year Phil Knight paired up with legendary athletics coach Bill Bowerman. Bowerman was Knight's track and field coach at the University of Oregon, where he trained scores of All-American and Olympic athletes. He became so enthralled by the idea of selling Japanese sports shoes that he partnered with Knight for a business partnership.
Knight understood that having Bowerman on his side would be analogous to a startup football equipment company today having five-time SuperBowl champion coach Bill Belichick as a partner. He took advantage of the opportunity and made Bowerman his partner in exchange for a $500 investment.
With Bowerman promoting the Onitsuka sports shoes through his contacts, the orders began to pour in. Bowerman, on the other hand, was more than just a collaborator and influencer. He was also the mentor and innovator behind the first waffle trainer, a running shoe that helped set Nike on the track to become the world's largest shoe and sports apparel manufacturer.
Knight used influencers as brand ambassadors from the beginning via selling Nike shoes to athletes and distance runners. Bowerman was an influencer on his own, and the early adopters were both athletes and runners. Nike caused controversy in 1974 when it signed tennis legend John McEnroe for a whopping $100,000.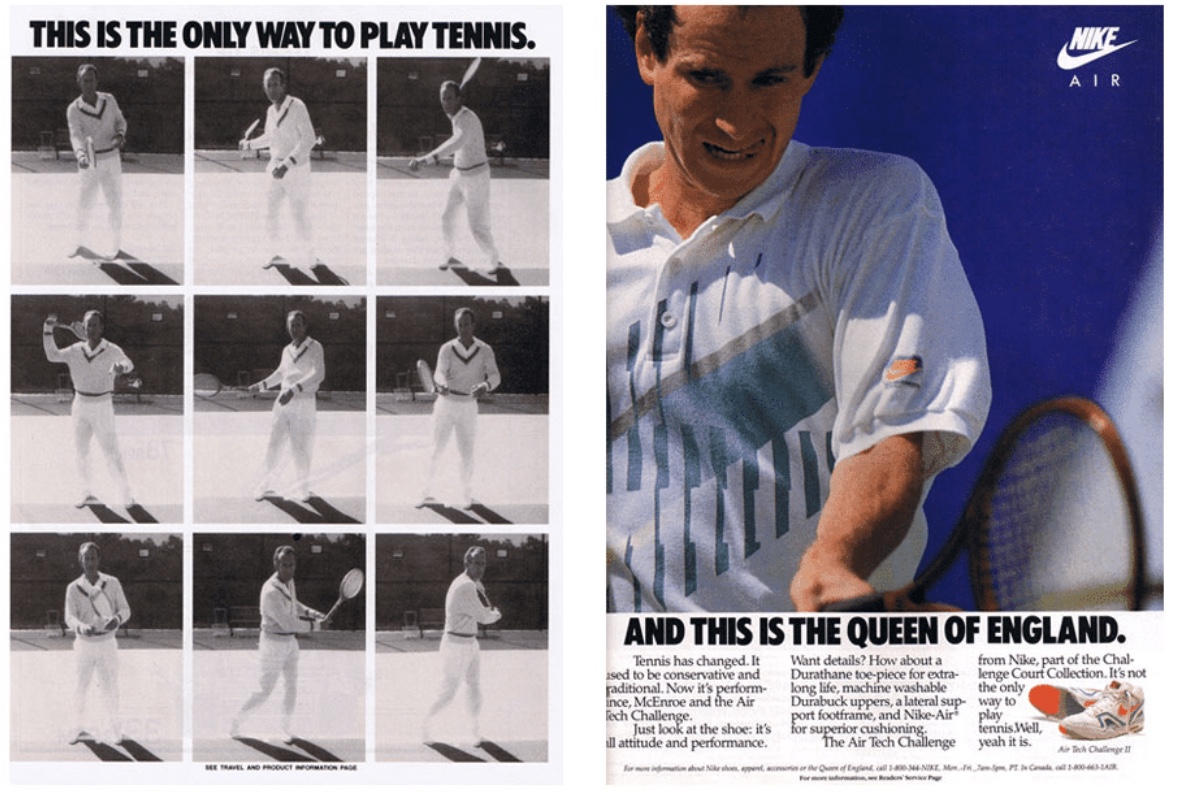 In 1984, Nike partnered up with NBA player Michael Jordan and produced a line of sneakers exclusively for him under his name. The Jordan brand was created, which now turns in more than $3.1 billion a year.
Nike's first "Just Do It" video commercial featured 80-year-old Bay Area icon Walter Stack, who had runn about 62,000 miles in his lifetime.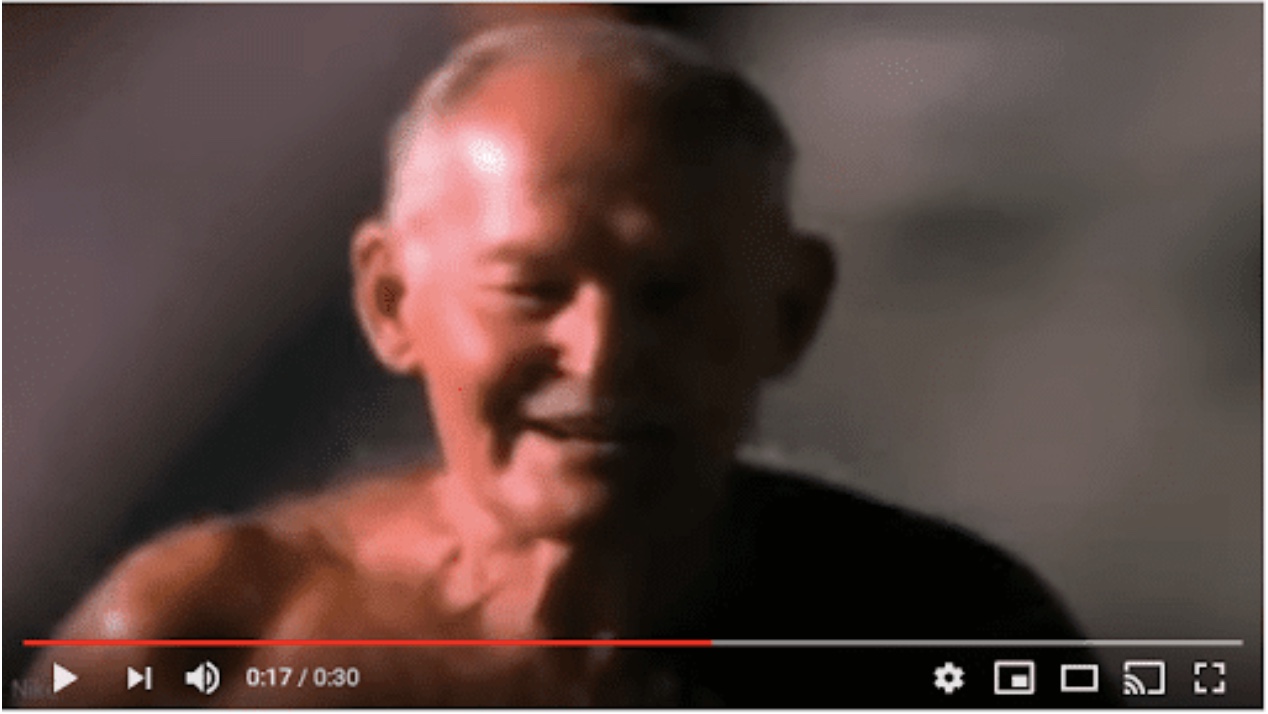 Nike has maintained its influencer marketing and advertising strategies. The most recent celebrity commercial features Colin Caepernick, the footballer who declined to stand during the national anthem in defiance of black racism. The ad received a lot of attention and caused quite a stir.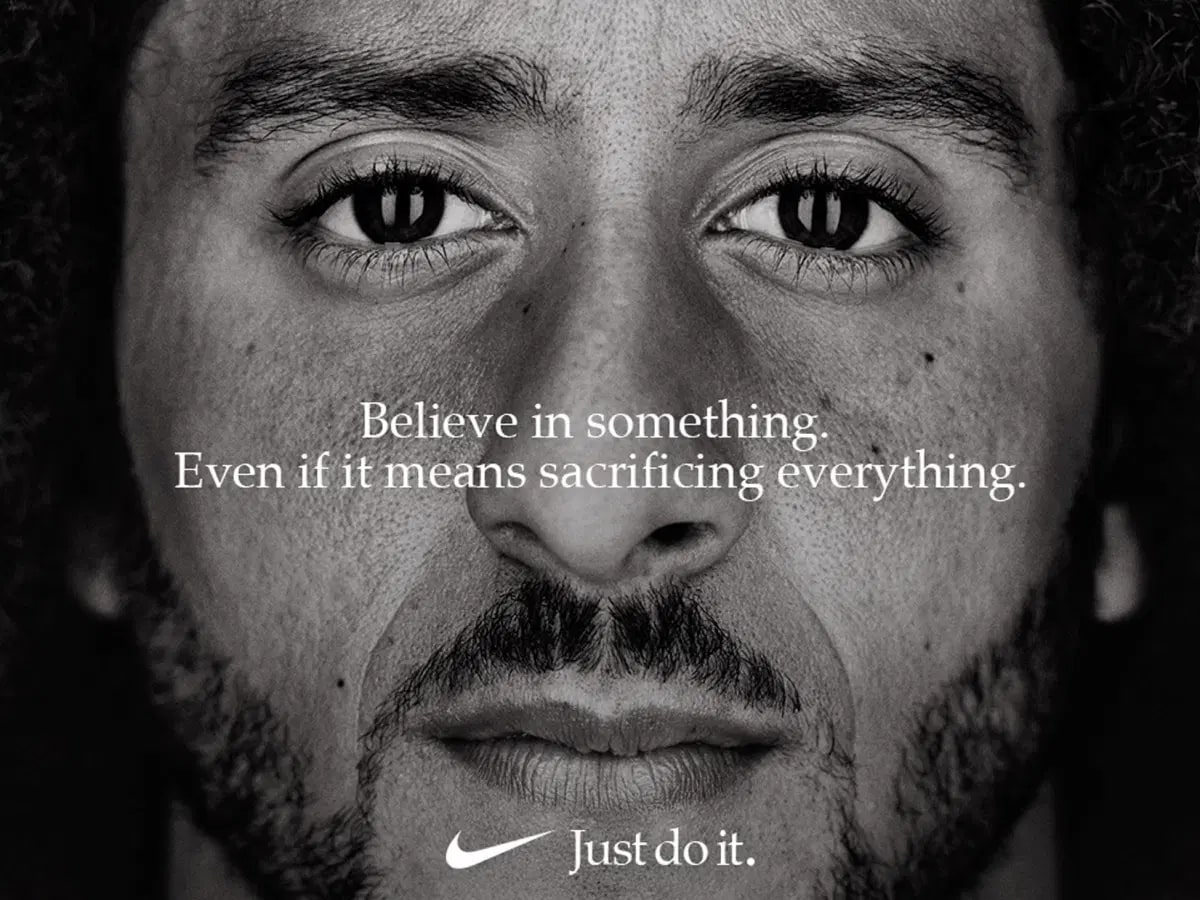 Develop a Great Tagline for Your Brand
Nike's tagline "Just Do It" debuted in 1988. It helped the brand in increasing its market share from 18% to 43% and sales by 1,000% over the next ten years. Nike's ads, including its short and concise tagline, uses quick one-liners to speak to its consumers.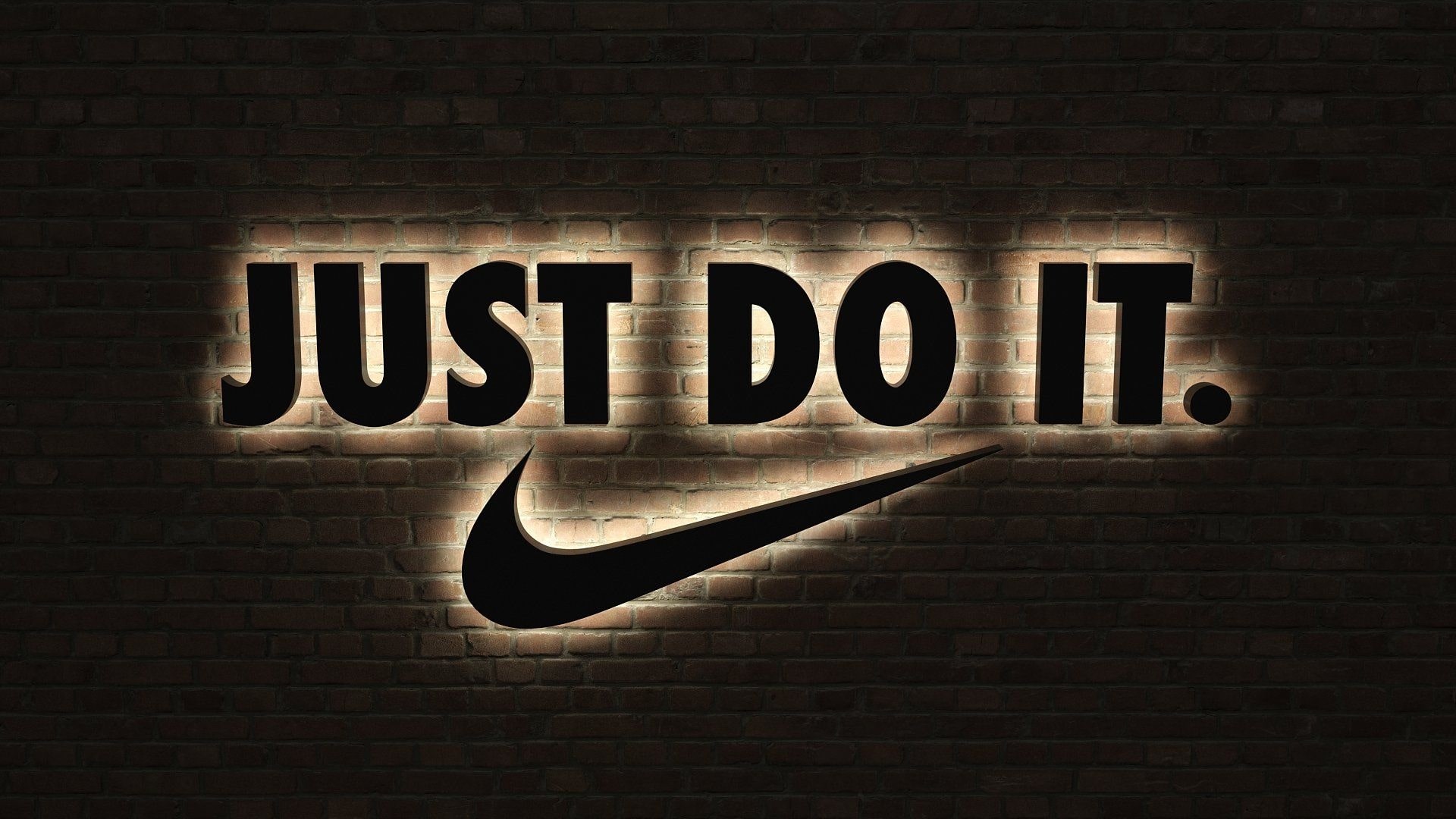 The key here is that spending time designing a perfect tagline pays off. Begin with your positioning statement and work your way down to a single clear one-liner that reflects the primary value your product provides.
The core advantage, according to Nike's branding strategy, is not ease of running, durability, or aesthetics. Nike's tagline, on the other hand, appeals to people's feelings and inspires them to take on challenges and set themselves free — Just Do It!
Final words
That's it! I hope that this article has provided you with valuable insights into how Nike goes about its branding strategies. Please feel free to leave comments below for further discussion on this topic!
---
Sam Nguyen is the CEO and founder of Avada Commerce, an e-commerce solution provider headquartered in Singapore. Sam aims to support more than a million online businesses to grow and develop.
New Posts
Stay in the know
Get special offers on the latest news from AVADA.