How to dropship from Amazon to Shopify - A comprehensive guide in 2022
Amazon marketplace vendors see a lot of success in terms of sales and expansion. Amazon can provide you with the best platform for marketing your products around the world. Even yet, you might still feel the absence of your brand name or your business. Amazon's Shopify integration can benefit you in a variety of ways, as a result.
Besides Amazon, there are many more options if you don't think Amazon is the right fit for your business model. Moving to another platform may be difficult if you don't know how to code. With a few simple cut, copy, paste, drag and drop moves, Shopify is always ready to help. Setting it up is a breeze, and you'll see an immediate increase in the sales of your Amazon products. The more individuals you can sell to and the more money you can make, the wider your range needs to be. For many reasons, switching from Shopify or linking Amazon to Shopify is far more advantageous than staying with the current platform.
Let's have a look!
What is Dropshipping?
When starting a business with a minimal launch cost, dropshipping is considered a realistic option. Dropshipping doesn't necessitate a large inventory or a wide range of expertise to get started and maintain your products readily available. Dropshipping platforms allow you to market and sell your products while using a third-party supplier as a middleman.
Now imagine that you wish to use an eCommerce development platform such as Shopify to put up an online store. The only thing you know how to do is sell T-shirts, and you don't know how to design T-shirts. Drop shipment is an option to explore in this case. To complete your customer's order on your behalf, you would need to find trustworthy suppliers. Once your online store is up and running, clients will be able to make orders for the products they want. Your T-shirt supplier handles the order and ships it directly to the consumer after receiving the order. For retailersand drop shippers, you don't have to worry about handling the merchandise; instead, your supplier takes care of the order. A further benefit is that the buyer will not know that their order has been dropped-shipped directly to them.
Your customers don't have to worry about stocking up on a wide range of products when you use drop shipping because you don't need a warehouse. You can select the best dropshipping e-commerce platform from a wide range of choices on the market today. In the correct hands, dropshipping may be a very lucrative venture even if you don't have an established business.
Why should you dropship from Amazon to Shopify?
We all know Shopify's popularity among its merchants. Because it is so easy to use, it attracts a large number of buyers and sellers to one location, creating a highly profitable market.
Sellers must provide customers with an enjoyable and engaging buying experience to establish themselves as a brand name. For this, Shopify is an excellent choice. Here are some of the benefits of integrating Shopify with Amazon.
Stable hosting: Shopify's hosting solution is quite safe, which is included in the subscription price. An SSL certificate is included with this eCommerce platform's 99.9% uptime guarantee. Consequently, there is no need to be concerned about the site going down during business hours.
Updated customer service: Shopify's 24/7 email, live chat, and phone support are all part of the company's commitment to providing excellent customer service. In other words, if you have problems selling, the crew is always available to assist you.
Low costs: There are a variety of plants to choose from in Shopify's plant library. In comparison to other selling platforms, its monthly fees are reasonable. Their most basic package costs $39 a month.
Integration: Dropshipping with Shopify is a much better option because the process is much more frictionless. Dropshipping service providers like Spocket, Modalyst, and Oberlo may be easily integrated with the platform, making it easy for sellers to handle the service.
Simple steps to start drop-shipping from Amazon to Shopify
Dropshipping from Amazon to Shopify is explained in the following steps.
Step 1: Install Shopify and set up a store
If you've never done it before, starting an online store from scratch might be a difficult undertaking. But the more you go through with it, the more it begins to feel like a habit. Due to its SAAS-based nature, Shopify is an excellent platform for online retail. As a result, you'll need to build a shopfront on Shopify first.
Enter your email address on the Shopify website to begin the process of connecting Shopify to Amazon. Make your store stand out from the crowd. Thus, choose a distinct name. Add your products to the appropriate categories in your store, and you're done.
Step 2: Select an e-commerce system
Now, you can easily sell on Amazon's massive marketplace using Shopify, thanks to their integration. In addition to tracking products and orders, you can use Amazon's sales channel to keep track of your inventory, and:
Create new Amazon dropshipping product listings
Create and manage deals on Amazon for products that are already available.
Connect Amazon and drop shipping accounts to Shopify
Step 3: Sell the appropriate items
Store owners who wish to sell their goods on Amazon must comply with several rules and limitations. Books, computers, games, electronics, office supplies, and other niches are acceptable for opening an Amazon store without approval. See if you fall into one of Amazon's prohibited categories by checking the site's list of restricted items. Hoverboards and dangerous materials are among the items on this list.
Step 4: Set up a business on Amazon as a seller
Having a professional account is a must if you intend to make a lot of sales. Your profit margins can be eaten away by the individual selling plan, which charges you 0.99 cents per item sold.
For example, keep in mind that you'll also need to keep your costs low and your profit margin high enough to invest in the firm. As a result, keep an eye on your profit margins. Monthly membership and a few more charges are part of the deal when you sign up for a professional seller account.
You'll need to sign up for an Amazon Seller Central account using your email address. After that, you'll be prompted to enter your email address and password. In the last step, you'll need to enter your business's name, location, and tax information.
Step 5: Get your product approved
Amazon approval is required for certain product categories and niches, as we've already indicated. There are many popular niches that you must be approved to sell on Amazon before you can open a store. Each category's approval requirements are listed here.
Step 6: Set up your Amazon account on Shopify
Connect your Shopify store to your Amazon account once it has been approved and created. On the left side of your Shopify account, click the Add button next to 'Sales Channels'.
Then, you will be displayed with a pop-up to choose Amazon. Add a new channel by clicking the 'Add Channel' button. Then click 'Connect to Amazon' to proceed.
Step 7: Start dropshipping from Amazon to Shopify
Shopify's left panel appears when you click on the Amazon sales channel link. Select 'Create Listing' from the drop-down menu. As soon as you're done, select your product by clicking "Select." Among the choices, you will see two. If the product is manufactured by your company, you'll need to obtain UPCs. Drop shippers, on the other hand, will select the second option: 'This product is made by another brand.'
The next step is to look for a product with that SKU so you can start selling it. Click 'Select' when you've located the item you're looking for. Finally, you'll need to click the "Publish" button to complete the procedure.
Also, using an Amazon importer app to move your products to Shopify will save you time and money in the long run, especially if you already have an established Amazon business. Importers make it easy to move your products from Amazon's marketplace to Shopify's, so you don't have to worry about anything.
Apps that connect your Amazon and Shopify stores are listed below, making it easier for you to manage orders on both platforms.
Amazon Drop Shipper + Walmart by the Shopify App Store In addition to the ability to sell, dropship, and deliver in three days with Prime products, this software allows you to import Amazon products into your Shopify site. Walmart now allows you to dropship, in addition to Amazon.
Highlights:
Manage all of your orders in one convenient location.
Easy app issue reporting
Easy-to-use app
Adding Amazon Prime products to your store
Amazon Importer by CedCommerce
With a single click, you can import all of Amazon's products into your Shopify dropshipping store. To send all product information, this app establishes an API-based communication route. Rather than having to manually enter each item into your Shopify store, you can just import it all at once using the app.
Highlights:
Transfer of a large number of goods at once
Variations of the major items were allowed to be imported.
Regular Amazon-Shopify inventory and price sync
Flag products.
Transfer of product photographs in high-resolution thanks to improved Shopify integration features
However, using Amazon's product listings on another platform, such as Shopify, is against Amazon's terms of service. Many dropshipping apps are available on the Shopify app store, but this doesn't guarantee they won't break Amazon's rules and regulations.
As a seller, you must guarantee that all packing slips and other paperwork identify you as the seller, not the supplier, Amazon's fundamental requirement. Returns and exchanges must also be handled in a way that keeps the supplier's name a secret for the client.
Some Notes Before Dropshipping from Amazon to Shopify
Here are a few things to ease up on before diving into Amazon dropshipping with Shopify as your platform of choice.
Be More Organized
To successfully dropship a certain product from Amazon to Shopify, you must first determine how much time you will have available. An Amazon seller's guarantee of two-day delivery is an example. This means you'll need to trim your margins and add at least four to five days to your store's shelf life. That'll spare you some grief if something goes wrong.
Enhance marketing
Every day your profit would rise if you mastered the art of product promotion. It's a common misconception that all it takes to generate sales is a Shopify store and some attractive product images. Welcome to the world of dropshipping, knock knock.
No one will buy your goods, even if it's the best in the world and at a lower price, unless you attract attention. You can do this by utilizing suitable internet marketing techniques. SEO (Search Engine Optimization), PPC (Pay-Per-Click) advertising, Facebook Ads, and other social media sites are just a few of the various options to market nowadays. Make sure you have a marketing budget in place before you invest.
Form an ability to adapt to new situations
To start an online store, you'll need to have this knowledge. An excellent drop shipper is always on the cutting edge of fashion. Due to Chinese import restrictions imposed during the pandemic, several dropshipping companies went out of business.
If you don't comprehend this, you're doomed. Keep an eye on your customers' needs and adjust accordingly. This does not imply that you have abandoned your commitment to your company; rather, you are simply taking another step to keep it afloat.
Manage customers well
If you haven't noticed, a company's clients are its lifeblood. Make it easy for your customers to contact you in the event of an issue with your product. Reviews and rumors about your store could doom your business if customers don't get in touch.
Final Words
In the United States, Amazon is the most popular online retailer. Sellers and buyers alike view it as a secure choice. It is the goal of every business owner to make the most money possible, and Amazon is no exception. Syncing it with other e-commerce platforms like Shopify for dropshipping may not be a good idea.
This is due to Amazon's stringent policies. You may be fined if you violate these terms of service. In addition, the 0.99$ deduction made by Amazon for each transaction may reduce your revenues.
While these apps are readily available on Shopify's App Store, it is against Amazon's terms of service to use their product listings on another platform, such as Shopify.com. As a result, it may be tough to maximize your earnings. Although the profit margins are slim, it is possible to make money by dropshipping from Amazon to Shopify if you know how to identify a hole in the system.
New Posts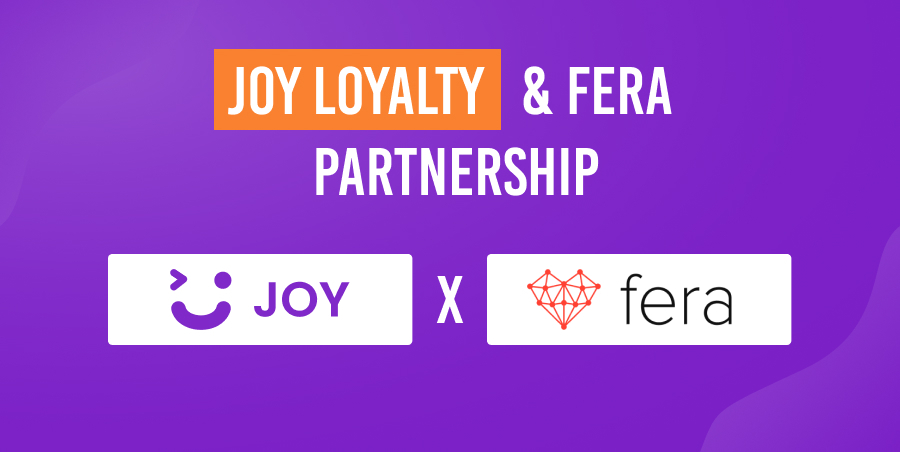 Subscribe
Stay in the know
Get special offers on the latest news from AVADA.
40k
subscribers has been joined!
Earn $10 in reward now!