How does Alibaba work? Alibaba guide for starters
Have you ever heard about the Single's day?
This is a special day celebrated for single people. On this day, multiple businesses will offer their discount programs which can be up to 50% or 80%, and many other special deals. Thus, besides knowing for a celebration of single people, this day is also known as a shopping festival.
And, do you know that this day is created by a Chinese technology company. It is Alibaba.
Besides famous online marketplace from western countries such as Amazon, Walmart, or eBay, there is also a giant of eCommerce in Asia which is Alibaba. Owning a list of platforms for business-to-business (B2B), customer-to-customer (C2C) and business-to-customer (B2C) model, this company has developed and gained considerable success up to now.
Ranked the fifth position in the list of largest artificial intelligence companies and listed as one of the biggest Internet companies of the world. Alibaba is a "fertile" place for eCommerce business.
What is Alibaba?
Founded in 1999 by Jack Ma, Alibaba or Alibaba Group Holding Limited is a multinational technology. Headquartered in Hangzhou, this company includes many small companies that specialize in different fields like business-to-business (B2B) online web portals and numerous types of services used for retailing online, process payment online, shopping search engine, and cloud computing. All these platforms and services are generated with a sole target: creating a tool to make Chinese manufacturers and buyers worldwide become closer.
Alibaba offers users with main services that serve customers in different regions and their demands, which are:
Alibaba: this is a portal for trading between importers and exporters. This platform is created for people around the world so that the language used there is English - the most popular language globally.
Alibaba: The second one is also named Alibaba, but it is the Chinese version so the language here is the Chinese language. This Chinese version of Alibaba also has the same functionalities as the one mentioned above. However, it is only used for domestic business within China.
AliExpress: This is a special online marketplace for retailers like small shop owners, etc. In AliExpress, users can buy a small number of items with the same price as wholesalers.
More than that, Alibaba also launches a platform for Customer-to-Customer (C2C) business which is regarded as one of the strongest competitors of eBay which is Taobao. Founded in 2003, this marketplace is the favourable choice of Chinese consumers when shopping online. It provides people with hundreds of millions of products for every aspect of people's life.
Up to now, Taobao has gained lots of significant achievements and is listed in the top of 20 most visited websites in the world. In 2019, there are approximately 299 million people visiting Taobao each day and also in this year, it is estimated that its general merchandise sales in 2019 is $853 million.
With a view to simplifying shopping online, Alibaba also provides their users with a platform named Alipay. It is a form of online payment escrow service which is trusted and used in nearly a half of all virtual payment transactions in China.
In the third quarter of 2020, the total revenue of Alibaba has exceeded to over 155 billion yuan (over $23.7 million). Moreover, this business created a plan of IPO (Initial Public Offering) and on 5 September 2014, this plan came true when they submitted the document to the US Securities and Exchange Commission. At that time, a share price was set at about $60 - $66 and the price will be decided after an international roadshow.. Recently, its stock price has been over $236 per share.
By listing with the New York Stock Exchange, Alibaba is predicted to raise more than $20 billion, breaking the record of US history's largest technology listing - Facebook. Large cities in both the United States and the world, such as New York, Boston, Los Angeles, San Francisco, London, Singapore, Hong Kong, etc., are where the roadshow will occur.
It can be seen that Alibaba Group and its companies are a combination of Amazon, eBay, and Paypal. However, the key point making it different from these platforms and dominates China's market is that it focuses on only the flavor of Chinese people.
Also, Alibaba acts as the intermediary party responsible for connecting buyers and sellers and supporting them in each transaction. It also has no ownership of the inventory or stock; what they do is to offer users an online marketplace. It leads to the fact that although the revenue of Alibaba is much lower than the one of Amazon, this company seems to be more profitable than its competitors - Amazon - thanks to the lack of overhead costs.
Furthermore, compared with retailers from the US or Europe, Chinese retailers are less common. When collaborating with such a large group as Alibaba, both retailers and Alibaba get benefits. While Alibaba can offer their users more options when purchasing an item, retailers in its platforms can approach their leads more easily and increase their sales.
Another unique feature in Alibaba is that sellers are only required to pay when they advertise their items or select special service instead of paying for each sale commission. The sellers can freely upload products and sell without paying any fees and selling the items at a lower price. Particularly, the search functionality in Alibaba has been closed so only its platform can be searched for, not in Google or any search engine. Hence, this prevents the case of poaching customers and minimizes the intention of spending money on the items appearing on the top of search engine results.
How does Alibaba work?
As mentioned above, Alibaba is not an online store; it is a marketplace for both business and individual customers. In this marketplace, people can purchase the items at the wholesale price that is sold directly from manufacturers.
Therefore, the very first step for people is to select the necessary niche. Then, it will enable them to seek the product category and browse. There are many products that belong to various categories, so that you can find almost everything on Alibaba from Apparel, Textiles, and Accessories to Machinery or Industrial Parts and Tools.
When finding the merchandise you need, don't forget to access and show your demand to several suppliers before deciding the store to buy. Start the conversation with them and negotiate the price, minimum quantity, and shipping option. In the conversation, you should judge their responsiveness and build a strong relationship with them. This is pretty important because sometimes problems happen in your orders, things will be easily solved if you and the shop are familiar with each other.
When both you and the sellers agree with all the criteria about the price, quantity, and shipment, it's time to place orders. The inventory will arrive soon after, and you can start selling virtually.
Why you should start selling on Alibaba
Actually, the development of technology has brought us a variety of online marketplaces. Each of them has their own advantages and disadvantages that businessmen in the eCommerce industry have to consider carefully. So, let's explore the reason why Alibaba is a great option for selling online.
In Alibaba, there are plenty of reliable manufacturers that specialize in some certain products. For example, if you intend to sell fanny packs and look for the company producing this item for a long time. Alibaba will be an ideal place to find these companies.
Secondly, in such a famous marketplace as Alibaba, all the information will be described detailedly and accurately. They have a team to make sure that the information uploaded is true. So you can easily find out the information you need and even the guide instructing how to use the item, which will help you have a deep understanding of the items.
Alibaba is a giant eCommerce group so that their platform is controlled effectively with detailed rules and regulations. On Alibaba, you can find the instructions for manufacturers and suppliers to behave properly. It is also equipped with the tools that are an efficient assistant for users to search for the necessary source easily. Besides, it also provides a review of manufacturers, security levels, and trade assurance options. Via all these factors, users will be more confident to choose Alibaba and feel secure for their investment.
Not all people have a large budget to sell online, and this is also the primary reason that prevents them from starting their plan. But on Alibaba, you are not required to have a lot of money to purchase; they can satisfy all types of customers. Whether you have lots of money or not, you can find out the suitable product fitting your budget.
How much does it cost for selling on Alibaba?
When selling on Alibaba, there is no need to pay the sales commission or the transaction fees. Instead, they offer paid advertising service and many other special ones.
There are two options for you when registering which are Free Supplier and Gold Supplier.
As the name suggests, you don't need to pay any fees when selecting the "Free Supplier" package. With it you are allowed to upload no more than 50 products to their store and get potential customers from the marketplace.
If you are interested in the Gold Supplier plan, you will be offered two membership options which are Basic, Standard, and Premium.
In the Basic package, sellers are given features data and reporting, receive and respond to inquiries, business verification support., and upload products with no limits. This plan also enables subscribers to respond to 20 requests of quotations per month and select 5 products for showcasing (your items will be advertised in your storefront and prioritized to be ranked higher in the search results. Besides the main account, 5 sub-accounts help your team members manage the store more efficiently, and sellers can get help from local email support. Basic package costs $1999 annually.
In the Standard package, you will have to pay $2999 each year. In turn, you will have all the functionalities as in the Basic plan, like upload as many products as you want, receive and reply to inquiries, etc. More than that, the number of showcased products increases to 10 items and you can change them whenever you want. The number of requests of quotations that sellers can reply is double the one in the Basic package. The additional differences between the Standard package and the Basic one are that they are offered a budget of $1000 for keyword advertising and the ability to contact the dedicated account manager.
Premium package is the most expensive package in the pricing plan, which costs $4999 per year. In turn, it provides subscribers with the most features at the highest level. You also receive the same features as the Basic one like data and reporting, unlimited products listed, 5 sub accounts, and receive and respond to inquiries, business verification support, and customer service. In terms of customers' requests of quotation, they can respond to 60 requests each month. The spend for keyword ads also increases in this plan, people will have $3000 for advertising and they can set 20 products as the showcased ones.
However, if you are from the United States, the Gold Supplier Plan will be unavailable for you, so you can only register the Free plan with basic features.
How to launch a shop on Alibaba
It is inevitable that Alibaba is a perfect bridge connecting you with the global markets and expanding your business size. It is not difficult to begin but leveraging to engagement and boosting sales is not as easy. These things following will help you a lot to register, establish, and maintain your Alibaba account.
Create an account on Alibaba
Of course, to start selling or buying on a platform, what you need to do first is also to have an account on it. It is pretty simple to sign up an account on Alibaba. People are only required to fill in their email address, their name, company name, location and phone numbers. In the process of registration, the system also gives registers the ability to select the type of their account which can be sellers, buyers, or both.
Build up your company page
When finishing the registration step, an email will be sent to your email address to verify that your email address is valid. After that, you should move to the second step: build up your company page or company profile.
The information will be extremely crucial since it will display to your potential customers. They will read and use it as one main source to decide whether to buy from your company. Consequently, think carefully and generate a detailed and professional profile for your company.
There are 5 section that all companies have to complete are types of business, location, products you plan to sell, company size, and target market ( like where you think is the suitable place to sell your products or services).Thanks to a professional and thorough profile, potential partners' trust in you will increase considerably. And, this information will support you a lot in protecting your Alibaba account in the future.
What's more, sellers are advised to attach any product test results or certificates that they have to increase the buyer's confidence such as a certificate of EU standards (this standard is often considered as strict). Through these results or certificates, your products will be more likely to be prioritized and selected.
Upload your items
List out all the products and services you intend to sell on Alibaba. They need to have full of necessary information and images to display how it looks like. Like the company profile, product is also an important part to sell on any marketplace, spend time providing your customers with all they need about your products.
Besides the product description, the quantity of products listed on your store is also a point to pay attention. If you upload only 5, 10 products your page will be displayed as empty or incomplete. It will make them think that your store is unreliable and play an important part in preventing buyers from selecting you. More than that, the more products are listed, the more likelihood that your product will appear on top of the search result. And you can sell more products, gain more revenue and develop your business.
Communicate effectively with customers
Unlike other marketplaces, Alibaba allows buyers to contact sellers and negotiate before actually playing an order. Thus, communication skills have a strong impact on each successful order. A stellar company profile and clear product description may attract your potential buyers's attention but in order to acquire a successful order, it will take a long way.
When chatting with sellers, buyers often evaluate the sellers' responsiveness, not just the price and other information related to the orders. Hence, making your buyers satisfied even when chatting with them is really important.
You have to maintain a great relationship with not only your potential buyers but also the purchased ones to grow your business. Understanding that, a message centre is created to help Alibaba sellers communicate more effectively and conveniently. It is TradeManager.
This platform gives sellers the ability to chat with other users on Alibaba in real time so that you will no longer worry about missing any important information or respond to your customers late, which can result in the loss of an order
Think about the Gold Supplier Plan
It costs no fees to start using Alibaba but if you are really interested in this platform, want to sell items seriously and get certain results, it is advisable to consider to subscribe as a gold member. In this paid plan, you are given three options which are Basic, Standard, and finally Premium.
As mentioned above, the price for these plans are ranging from $1999 to $4999 so you can consider your need, your budget and the features offered in each package to make a smart decision. For instance, all the levels in the gold membership give their users the ability to post items with no limit (while the maximum number of items uploaded in the Free plan is 50), get reports, respond to requests of quotations, and so on.
More than that, appearing at the top of the search results is more likely to lead to success orders since buyers regard the product displayed in the first pages are more reliable. Another reason is that they are not patient enough to click on all the pages with millions of products just to buy one item. Therefore, appearing in the first page will have an enormous advantage. And with the Standard and Premium package, users will be given a function to showcase several products in their store which both promote them and make them appear in higher position in the search results (because whenever setting a product as the showcased one, it will automatically considered to have additional 100 times views).
Exploit all the resources from Alibaba
On Alibaba, users can not only have an online marketplace to sell and purchase products but also a variety of resources for educational and training purposes. In its learning centre, they can find out plenty of helpful data to improve their business and generate greater profits. Everything is available for them from the basis of foreigin trade and industry analysis in general to eCommerce and Alibaba basis.
If you have intention of expanding your market especially in the eCommerce industry and selling items to people from every corner of the world, Alibaba will be an ideal option for you. Make sure that you choose the suitable plan when registering and provide helpful information in your company page and product pages as well as take advantage of all the tools and resources available to get the best result in this marketplace.
Some advice to sell on Alibaba successfully
As on many other platforms, following all the steps and rules is not enough to reach success on Alibaba. Entrepreneurs need to learn from their competitors and ancestors to be aware of what should do and what shouldn't. The following are some tips that we would like to introduce to you to help you increase your sales.
Understand the market
Understanding the market is the very first thing that sellers have to analyze before starting their business. The China market will have different requirements from the international one so with each market, there are different elements that they need to possess to be fit. As a result, researching and analyzing the market need to be prioritized.
Focus on specific group of customers
Each type of customer will have their own demand which makes it impossible to live up to the expectation of everyone. Instead of spreading the targeted customer, you should concentrate on specific groups of them which can be young or old, male or female, students or officers. By focusing on them, you can easily figure out their requirements and sell the products with ease.
Approach buyers proactively
Instead of waiting for customers coming to you, approaching them first will be a better option. In fact, there are millions of sellers on Alibaba. This means that the products you sell also appear in other stores, and you have to compete with a huge number of online shops right in this platform. So, approaching buyers proactively will help you gain advantage.
When becoming a verified or gold seller, you are able to search for the suitable buyers who need a or several products on your store. Contact and send them a quote including the product they are in the market for. This will help you create a good impression on their mind and increase the likelihood of customer conversion.
Upload high-quality images
In shopping online, visuals play an integral role since what people know about your products is only displayed on the screen. They are unable to test merchandise's quality as in traditional shopping. Therefore, adding a clear and high-quality image along with the items will be an important step. By doing that, you will both let them know how your items look like in reality and increase your product's reliability.
Provide detailed product descriptions
Images cannot convey sellers all the information about the products so adding good product descriptions will help people understand your items more thoroughly. Such data about the specifications, measurements, dimensions, material information and features and benefits should be listed in your product description. From this data, buyers will have sufficient evidence to determine whether to buy the product and avoid the case of returns when they are not satisfied with the products.
Offer references related to your items
It is suggested that sellers should add all the informative material related to their products to the product page. This will make buyers believe in the information stated in your page and allow buyers to access it whenever it is necessary.
List out numerous items in store
Since you don't have to pay any fee when listing out products on Alibaba so that there is no reason to just post one or two products on your store. When visiting a store, customers will be more willing to purchase in the store selling multiple items. So, if you have too few items, they will skip your store and select another one. In addition to this, the more items you have in your stores, the higher rank your products will get on Alibaba product search results.
Offer different languages
Not all people would like to communicate in English. There are people from a variety of countries buying on Alibaba like French, Japanese, Korean, Germany, Russian, and more. By enabling multiple languages in your stores, people from different nations can access and communicate and negotiate with you. Especially when the buyers are not willing to use English.
Provide full of information about seller
Beside the product description, seller information also has a great impact on your business on Alibaba. Since all the steps of the transaction occur via the internet, people will check in the information carefully to avoid being cheated. Thus, they prefer to place an order from a store they think reliable with full of necessary information about the sellers. The information should consist of the history, products capabilities, main markets, and similar details. Also, the seller's description should be translated into different popular languages to make sure that almost all people can understand.
Add certifications and compliance reports
Certifications and compliances reports don't affect the price of the products but it sometimes is the key point for a buyer to place an order. In stringent markets like countries from European Union, customers often have so high standards with the products and have to comply with strict rules and regulations.
With the certifications and reports, you can make sure that buyers, even the one from the most stringent markets will be satisfactory with your goods. More than that, these documents are used to indicate the good quality and reliability of your products, which encourage buyers to purchase your items.
Offer trustworthy customer support
In general, good customer service guarantees that buyers will have a great shopping experience. Hence, they prefer to purchase from the store owning good customer service that will reply to them rapidly and politely when answering any queries both before and after the orders. Also, it is believed that shops with good customer support will react and handle the problems quickly when there is a problem with the transaction.
Besides, it also helps you receive various positive feedback from purchased customers. This not only brings you new customers but also current one to repurchase who then turn into your business partner rather than a normal customer.
Set reasonable price
There are hundreds of millions of products sold on Alibaba, which means that the products in your store are also being sold on other stores. It is really difficult to find an item that is only sold in a store and the rate that you can find out the rare products like that with high demand is even lower.
So, the key here is the price, with a more affordable price, you can attract more customers and increase your profits quickly. Otherwise, you can take advantage of special offers to increase the sales on some occasions.
Make use of referrals
Asking for referrals is also a helpful method to succeed in selling on Alibaba but it, sadly, often is ignored. When starting a new business on Alibaba, exploiting referrals will be one of the most effective ways to make your brand visible in the buyers' eyes. Via the introduction of famous and trusted brands, your store will be widely known. So, let's plan a specific strategy to approach and ask for referrals from your existing customers and partners.
Exploit the special tools
On Alibaba, sellers are given the right to make use of a tool for getting statistics in real time, which supports them a lot in managing their store. From these figures, sellers can acknowledge their problems, their performance, interpret customer behaviors in order to modify their strategies to increase the return on investment as much as possible.
Via this tool, multiple detailed graphs, the trends, and the industry average will be displayed to them whenever they are needed. Moreover, Alibaba gives sellers different advice for their own situation to help them develop their companies.
Final Thoughts
In short, as a giant eCommerce company of China, Alibaba is a great place to start your online business career. With its loyal customers and user-friendly system, sellers, even the starters can easily get familiar and skillful in using this platform and generate revenue.
New Posts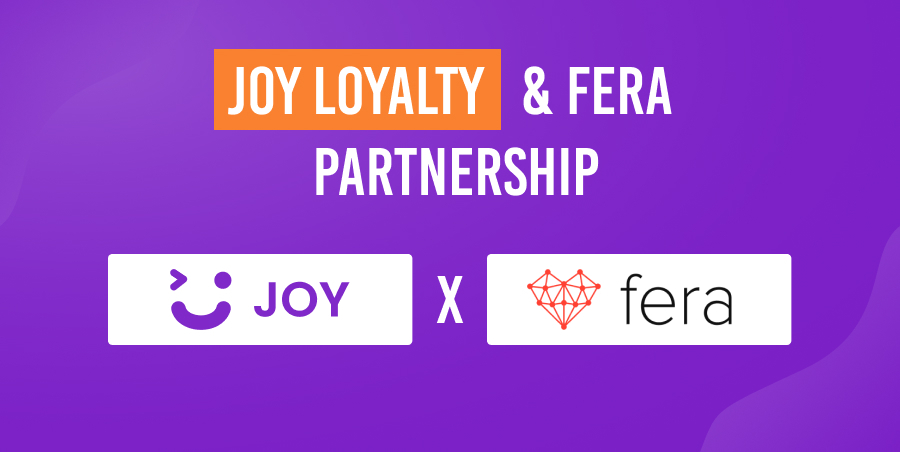 Subscribe
Stay in the know
Get special offers on the latest news from AVADA.
40k
subscribers has been joined!
Earn $10 in reward now!