Find Your Shopify Business Niche
The number of online merchants competing for customers has grown dramatically with the enormous and ongoing expansion of e-commerce sales. There are millions of e-commerce companies throughout the world, and as an entrepreneur, you must always look for new strategies to manage a profitable e-commerce business. Choosing the right business niche is one approach to get there.
Therefore, in today's article, we'll show you how to find your Shopify business niche. Let's dive right in!
What is a Niche?
An e-commerce niche is a specialized area in the market of customers based on their purchasing preferences. E-commerce businesses usually choose a niche that is undiscovered by their competitors. Most e-commerce marketers use this approach to attain long-term success. Generally, the e-commerce niche is divided into different categories:
Geographic: This segment is based on geographical location, which is important for weather-related or seasonal items.
Demographic: This segment is determined by an individual's age, gender, income, and education.
Price: Which customers favor brands as luxurious, premium, or affordable based on their income.
Psychographic: It refers to a person's mindset, moral values, religious beliefs, and attitude.
Niche markets are just more specialized sectors. For example, a nationwide grocery store chain that sells all types of food is less specialized than a chain that solely sells organic products. A chain that exclusively offers gluten-free, vegan organic food is more specialized than a chain that merely sells organic food.
Niche stores may have fewer customers than major department stores, but that's exactly the purpose. With fewer customers, you can optimize your sales methods more efficiently, especially when your customers share lots of characteristics.
Why are Niches Crucial for Shopify?
The first reason is that there is a lot of competition. There are a number of e-commerce businesses on Shopify today, and if you're a small or medium-sized company, you won't have the resources to compete in every market segment.
Choosing a specialized e-commerce niche and investing your efforts there is definitely a better and more effective way. If you are successful, you can always branch out into other markets and establish your brand one market at a time.
Furthermore, niche customers have similar shopping habits, making it easy to foresee and plan which things to offer and how to advertise them. This has a knock-on effect throughout your whole business, including lowering storage costs by eliminating hard-to-sell inventory.
In general, the more you understand your customers, the better your sales strategies will be. Pricing, promotions (when and what kind), and sales strategies such as upselling may all be adapted to certain consumer groups to boost success.
Advantages of Selling Niche Products on Shopify
Better product selection: As long as your items stay inside the niche, they're more likely to be sold, so there's less guesswork in deciding what to provide.
Optimized price: Because your customer base is smaller, you could estimate the ideal prices using prior sales analytics.
Easier brand management: With more focused product offerings, you have fewer listings and maybe fewer outlets to monitor, making your overall brand easier to manage.
More effective content: It is easier to develop great content when it is tailored to the likings of a specific group rather than attempting to please everybody at once.
Increased brand loyalty: Targeting certain niches provides customers with a sense of community, resulting in stronger customer loyalty and more genuine connections overall.
More precise online marketing strategies: You can target specific group behavior rather than broad group behavior by using SEO keywords and web design features more accurately.
Less costly campaigning: Less market targeting implies fewer adverts, less diversified content, and less market research.
How to Find Your Shopify Business Niche?
Step 1: Figure out your passion
First and foremost, you should look for a niche that you are passionate about. Because starting and managing a personal business on Shopify is not simple, it generally requires a lot of hard work, tenacity, commitment, and passion may be the only thing that keeps you going amid difficult times.
This type of emotional investment will almost always offer you an advantage over your rivals. It will help in the creation of an engaging and relevant brand message for your target niche market, especially when it comes to service delivery.
So now you should consider making a list of products which you are passionate about.
Step 2: Check what's trending
The next step is to look at what's going on in the market. You could evaluate the level of interest in your niche using tools such as Google Trends . You may search for general terms as well as particular products to see whether your ideas are feasible.
If the number of searches for your keyword has been falling for a few years, you may not want to pursue that niche market. However, if your searches consistently create excitement, this may be a better niche sector to explore.
Make sure you choose the appropriate geographic location in Google Trends. Next, you may look at other timetables and geographic locations to evaluate if international growth is a good fit for your company.
By doing so, not only can you see if your passionate niche market is trending, but you will also be able to keep up with everything that happens in the market.
Step 3: Conduct some keyword research
After you've created your "passion list," it's time to delve into some data. An e-commerce business may be driven by passion; however, if no one wants what you're selling, you won't generate income.
So you'll need to perform some keyword research next. The Google Keyword Planner tool might be quite useful in this situation. Google Keyword Planner is one of the most ideal tools to assess and analyze how popular a given search term (also known as a keyword) is among Google searchers. What you have to do is sign up for the service, type in your target keyword or keyword phrase, and the tool will provide you with a comprehensive analysis of its online popularity patterns.
If the search volume is minimal, it is unlikely to be one of the most successful e-commerce niches. However, if they are substantial, it implies that there is market demand. You may next examine the keyword's competitiveness to see how saturated this e-commerce niche is.
To make your product specialized to targeted clients, you must do thorough keyword research. Furthermore, when you begin selling your e-commerce product, this keyword research will be useful for content marketing.
Step 4: Check out the competition
You have performed thorough keyword research, but what if your competitor is pursuing the same niche? Before settling on a niche, it is critical to investigate the competition.
However, there is a strong likelihood that you will discover that someone else is already selling something similar to what you have in mind, but this does not imply that your business will stagnate because of them.
That is why you have to devote time to researching your niche, identifying your main rivals, and noting many ways in which you might make your niche product unique and outstanding among your competitors. This will become your competitive edge.
A niche with only just a few rivals typically indicates that it is recognized, profitable, and worth pursuing. When there is less competition, you have a better chance of ranking quickly and have more opportunities for differentiating your niche products. On the other hand, highly competitive niche markets are ideal for small enterprises trying to capitalize on affiliate marketing and promotional deals.
Tips to Find a Winning Shopify Business Niche
Here we will offer you some useful tips to help you find your winning Shopify business niche.
1. Look for one that caters to the customers' guilty pleasures and other interests
Apart from focusing on finding a product that corresponds nicely to customers' passions, selecting a product idea that caters to their temptations is also beneficial for generating money as an online business owner. Consumers frequently struggle to control their guilty pleasure impulses, which leads to their spending more money in the long run.
Thus, why not start a lucrative online business by choosing a product that satisfies your customers' obsessions?
2. Create products that solve real problems
Choosing a product concept that offers actual answers to frequent and major life issues is an ideal business approach. As a result, try starting your product brainstorming session by focusing on the difficulties in and around your life.
To be specific, you must ensure that your product idea offers a unique answer to a particular problem that you have previously recognized.
3. Look for trending items and rising markets
To carve out a niche for your online company, you should consider targeting new markets and leveraging popular items. To do so, you must always be aware of what is going on in that marketplace.
It will generally become easier for you to stay updated with trend patterns for your desired product with such knowledge. As a result, you'll have the benefit of developing and promoting your online business as a market leader when the time is right – just before the trends reach their peak popularity.
4. Consider defining your USP (unique selling proposition)
Oftentimes, a niche emerges from the USP you employ to differentiate your business. The convergence of passion, strength, and market demands is a simple method to identify the unique selling proposition or USP.
You must be passionate about both the goods you're selling and the market you'll be serving. If not, you'll stress out fast.
You must have a strength that distinguishes you from your competitors. You should start by answering questions like: What do you excel at that no one else does? How does your product perform better than competitors?
Finally, you must fulfill market demands. There needs to be a market for your specific product and its distinguishing features.
Your USP should, ideally, get you in a very small cluster of e-commerce merchants.
Top 10 Trending E-commerce Niche Ideas in 2022
1. Pet products
Since dogs and cats have taken over the internet, no one can deny how much we adore our pets. As a result, the increasing popularity of pet products in recent years is unsurprising.
As more people love their pets as family members, they seek out new methods to keep them strong and healthy.
Many pet owners now give their animals organic, natural food. Alongside organic meals, pet wellness products are also becoming more popular. Some excellent products for pet owners can be vitamins to help improve digestive health, CBD oils to treat anxiety symptoms, cat toothbrushes,…
2. Subscription
The subscription model is not new, ranging from newspaper and milk delivery to gym memberships. Nevertheless, when partnered with eCommerce and digitalization, it now delivers even more convenience to customers while saving business owners time and effort.
Customers who subscribe to eCommerce businesses can enjoy a stress-free purchasing experience, free shipping, and tempting prices.
Subscription implies a steady stream of loyal clients that produce recurrent revenue for the owners. Their establishments can expand without relying on sales and marketing to bring in new consumers.
Over the last few decades, the number of these business models has skyrocketed. According to Forbes , Covid-19 and lockdown spurred it to go even farther.
What's intriguing about subscription services is that you can sell anything in them.
Historically, there have been groceries, vitamins, food, and beauty products. Some eCommerce business owners have recently devised creative subscription services for cat litter or toys.
3. Home office equipment
Since the Covid-19 lockdown, customers have been purchasing for the convenience of working from home.
As shown in the graph, the tendency peaked during "the Covid years."
However, there has been a recent decrease, most likely because many nations have eased quarantine regulations, allowing individuals to engage in outdoor activities more freely.
Nonetheless, we believe that this eCommerce sector will develop sustainably in the near future as a result of digitalization and the WFH trend. Additionally, the growing popularity of freelancing employment may contribute to this expansion.
4. ReCommerce
ReCommerce refers to the sale of previously owned things, whether new or old. Clothing, electronic goods, books, jewelry are examples of common reCommerce products.
People are especially interested in high-end items since this is an opportunity to purchase decent things at much lower costs.
In the meantime, renting clothing is a business concept that is comparable to ReCommerce clothes in many ways.
However, the last two years have been difficult for businesses in this area. Lesser clothing is purchased since individuals generally wear pajamas, joggers, and T-shirts at home.
But you have every right to expect it to bounce back whenever people can go out and have a good time. ReCommerce and rental apparel are in accordance with the sustainability movement, and they appear to be a viable option for cost-conscious clients post-epidemic.
5. Eco-friendly products
This is a huge sector that includes anything from cosmetics to home products to fashion to travel gear.
The problem is that this eCommerce niche has been popular for a long time, and you may be wondering if it is still lucrative.
Well, we have many positive signs. Eco-friendliness is omnipresent on the internet, and major publishers and government media outlets frequently discuss it. Plus, there have been several sustainability movements in a variety of disciplines, ranging from heavy industry to fashion to vegan dining.
According to a 2021 global report done by the World Wide Fund for Nature , "the popularity of searches for sustainable items has increased by 70% over the last five years." We examined several clean products in Google Trends to evaluate how this trend performs in the graph. According to our findings, the most popular items are eco-friendly while still providing the same level of convenience and performance as other products. Tote bags, mineral sunscreen, and reusable containers are examples of such items.
However, it is worth mentioning that one downside of clean products is that they are frequently less usable than their regular versions. As a result, while many people are interested in these items, they do not purchase them.
But as more money is invested in this business, this issue may be resolved in the near future. So if you are a green advocate, then finding, creating, and selling genuinely good green products may be your opportunity to prosper.
6. Health and Wellness products
According to Global New Shire, the health and wellness food industry would increase by 9.20 percent to reach 162.09 billion by 2026 .
There is already a large eCommerce niche, and there could be a lot of rivals in the market. Therefore, the only way to stand out is to continually be on top of the current trends or to offer unique things that no one else has. Because this vast sector still has many uncharted places, there will be plenty of space for newcomers in 2022.
Here are some micro-niches in the health food sector that are experiencing strong growth (according to Google Trends).
Brain supplement
Plant-based diet
Low-fodmap: a special diet for people with IBS (irritable bowel syndrome)
Collagen supplement
7. Toys for learning
The shutdown of schools and the Covid-19 lockdown have compelled parents to play and study alongside their homeschooled children. Educational toys that strengthen critical abilities and make it easier for parents to teach their children are a great suggestion.
Because schools are projected to be on and off in 2022 (because of the Omicron), and learning toys have been shown to considerably help children's development, the trend is predicted to continue in 2022 and beyond.
Aside from spikes in demand over the winter holiday season, the educational toy sector has grown steadily over the years.
8. Online course
Online learning is now more accessible than ever. Also, due to Covid-19, people have gotten so used to this learning approach, which is both cost-effective and convenient.
Actually, online courses aren't just for students; more and more adults are turning to online learning to keep up with the fast-paced economic and digitalized world.
Furthermore, because the average career lifetime is increasing, even older workers over the age of 50 are looking for opportunities to learn.
Take a look at this graph, depicting the current search patterns for the most prominent online course platforms.
They peaked during the early days of the Covid-19 shutdown. Recently, the patterns show indicators of moving downward.
Nonetheless, even before the pandemic, we can see that the trends were upward. In addition, while not expanding as rapidly as in the previous two years, they are progressively increasing in comparison to the pre-Covid period. Also, the global e-learning industry will reach $457.6 billion by 2026 , according to Globe New Shire, with a CARG (Compound Annual Growth Rate) of 10.3 percent.
In case you want to succeed in the online course sector, you should consider your area of expertise and the abilities you can provide your viewers now.
9. Print-On-Demand products (P.O.D)
P.O.D. products are printed only once orders are received. As a result, store owners do not need to invest in inventory or deal with suppliers to sell. P.O.D has attracted a large number of beginners to the eCommerce game in recent years due to its flexibility and minimal risk.
P.O.D. is still a growing industry, with a 33.86 percent increase projected before 2026 . Print-on-demand services for eCommerce business owners are becoming increasingly prevalent. In addition, compared to the early days, when late shipments were prevalent, their services have lately improved significantly. These are the opportunities for every P.O.D store administrator to improve their performance.
Moreover, you do not need to invest in purchasing items and inventories. As a result, success in the P.O.D business is strongly reliant on how thoroughly you can study to locate a niche market, how creative you are to produce distinctive product ideas, and how skilled you are at marketing.
Furthermore, print-on-demand is no longer limited to the sale of T-shirts. There are various items to print on, from face masks to yoga mats, so there is plenty of potential for creativity.
You still have a decent chance of thriving if you have strong applicable talents (i.e. design skills, marketing skills, trend research abilities), devotion, and a deep grasp of the industry.
10. Men's beauty products
The increased demand for male beauty products begins during the lockdown period, when men devote more time to their wellbeing, experimenting with new products and regimens.
Moreover, people, particularly the Z generation, are becoming more supportive of guys using cosmetics. World-famous Asian celebrities and trendy Tik-Tokers who question beauty norms and pursue gender-neutral aesthetics have inspired this shift in mentality.
From another viewpoint, men can benefit much from cosmetics in their daily lives. They conceal scars or bruises that prevent men from making a good first impression on key dates, interviews, or meetings.
You may have already seen a bigger variety of beauty products for males. Shaving creams, shampoo, cologne, beard oil, concealers, men's manicures, and more are on the way in the next years.
According to our findings, this tendency is more prevalent in developed countries, where more individuals embrace gender neutrality. Men grooming items may not be a successful eCommerce niche if you come from a conservative culture.
Additionally, because it is still a delicate issue, it will take time for people to become more open-minded. This eCommerce niche trend will not skyrocket, but rather rise steadily.
Conclusion
Your e-commerce niche plays a huge role in defining your business. That is why you need to learn how to find a Shopify business niche. We hope that our detailed instructions have been of great help to you.
New Posts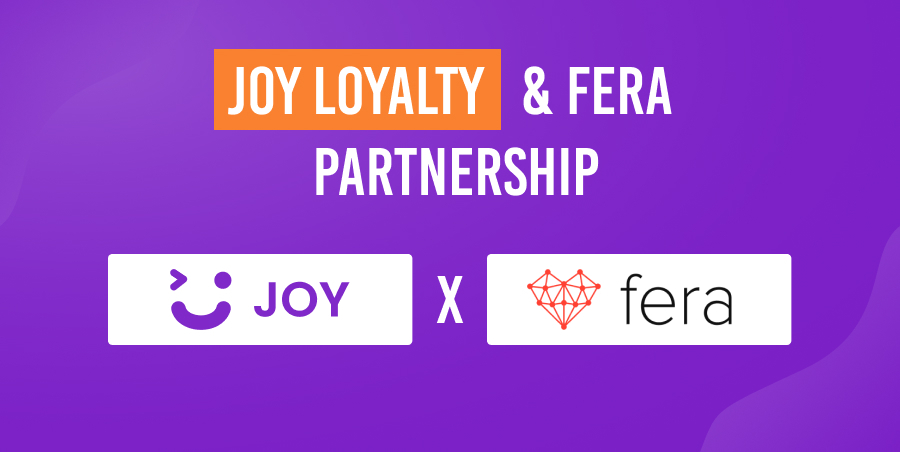 Subscribe
Stay in the know
Get special offers on the latest news from AVADA.
40k
subscribers has been joined!
Earn $10 in reward now!