Website Banner Size: Which is The Most Effective Size?
Nowadays, with the development of 4.0 technology and e-commerce, websites are created with many different usages. An indispensable part of helping the site operate effectively is the banner. Currently, banner ads are very popular and highly effective when advertising. This is also a form to help promote the brand of products and services widely.
Like a poster, the banner needs to attract viewers with fancy and trendy designs to catch the viral trend to create customer interest, direct customers to and learn about the product or service you want to advertise. However, another critical factor when you run ads on those websites is the size of those banners. It can be said that size is one of the most vital factors determining the number of impressions and the ability to reach the potential customers of the ad.
In today's article, I will introduce you to the Website banner size. Let's find out which size will help the ads bring back the highest profit.
What is a website banner? Why is it important?
According to the definition on Wikipedia, "A web banner or banner ad is a form of advertising on the World Wide Web delivered by an ad server. This form of online advertising entails embedding an advertisement into a web page. It is intended to attract traffic to a website by linking to the website of the advertiser. In many cases, banners are delivered by a central ad server". In other words, the website banner can be understood as the squares or spaces which have the slogan, logo, symbols, and messages placed on the eye-catching positions of a website. It helps attract visitors to click on the ad, from which viewers will be directed to the company's main website to improve sales. Banner ads include an image or a multimedia object. Therefore, banner ads can be static or animated, depending on technology and user intent.
Currently, website banners include the following types of banners:
Square – 250 x 250

Small Square – 200 x 200

Banner – 468 x 60

Leaderboard – 728 x 90

Inline Rectangle – 300 x 250

Large Rectangle – 336 x 280

Skyscraper – 120 x 600

Wide Skyscraper – 160 x 600

Half-Page Ad – 300 x 600

Large Leaderboard – 970 x 90
The size of the display ad is developed for different purposes and use cases. The size of a banner ad can affect the way users see it. Although, in reality, the difference in size is not large, they can make a big difference in their interaction efficiency. Ultimately, your goal is not just for people to see your ad but also to click on the ad and then convert potential customers into customers. So the size of the ad will significantly affect the maximum reach of your campaign.
Banner ads are created to increase traffic to a website by linking to that website. Most banner ads are clickable and lead to increased brand awareness for the advertised website. The effects of banner ads can be mentioned as:
Increase brand awareness: You can develop your brand awareness by using this ad format so people can easily recognize your product or service. Brands like IBM, Apple, Target, or Nike use banner ads to grow their businesses through brand advertising.

Create a potential customer data list: Website banner is a great way to build your user database. Because through these ads, you can know which users are interested in your product or service, which users are not interested in, and which users even find out about your product later. Thanks to banner ads, brands can create a potential customer database.

Retargeting the brand: If someone visits your site but doesn't sign up for your newsletter or doesn't try your product, you can use banner ads to attract them again. Additionally, consider using a new website builder to attract and retain more visitors to your site.

Sell a product: Banner ads with appropriate content and placement will encourage customers to buy some products. To have effective sales, banner ads should be placed on a certain website-related to that segment and provide answers to the visitor's questions.

Announcing discounts and sales: Another way for businesses to generate and increase revenue is through sales and discounts. And website banner is the optimal way to reach customers. It will notify your discount information to each customer who is using those websites.
So we can see that the website banner is really important for advertising products and your brand to customers. Your product will be more widely known by appearing regularly on the web and getting the attention of your brand's users.
What are the most popular website banner sizes?
As mentioned above, there are many types of banners to run ads on websites. Because each sex website has its own specific requirements about the size to fit their interface, the banners also have many different sizes depending on the request. However, there are always other commonly used sizes that work well.
Most effective website banner sizes
Leaderboard (728 x 90 pixels)
The leaderboard (728 x 90) is usually placed at the top of the website above the main content to attract users' attention. This is a good choice to consider if you want your ad to be as popular as possible. Also, you can increase your sales when you get more inventory when using text and image ads. Google generally encourages the use of this banner ad size on forum sites.
Large Rectangle (336 x 280 pixels)
Although this banner ad size does not help you gain as many impressions as the Leaderboard, it is still a popular choice for advertisers. The Large Rectangle is about the same size as an average rectangle. It is most effective when placed in textual content or placed at the end of a post. Because it is slightly larger than size 300 × 250, that means you will have more ad inventory.
Large Mobile Banner (320 x 100 pixels)
This ad type is optimized for mobile devices. Although it has a small ad size, it should be used to maximize impressions and improve CTR on mobile devices.
Half Page Banner (300 x 600 pixels)
Although the name is Half Page, the size of this banner ad does not cover half the website. Still, it's the ad that takes up the most space compared to other sizes. Therefore it will also attract users' eyes more than other ads. You need to create stunning images that will appeal to people and get them to click on your banner ad.
Medium Banner (300 x 250 pixels)
This banner ad is the most compact and the most frequently used of all the size options. It doesn't take up too much space on a website. It works well when it runs textual content or when placed at the end of an article. Due to its compact size, advertisers tend to like it because it's convenient to display. Moreover, this is also a good option worth getting started with display advertising.
Other website banner sizes
In addition to the common sizes mentioned above, other sizes of banners are also used to display ads depending on each specific purpose. Banner sizes are usually divided into 2 types: standard size and mobile size. Standard banner sizes include:
Wide Skyscraper (160 x 600 pixels)

Billboard (970 x 250 pixels)

Banner (468 x 60 pixels)

Half Banner (234 x 60 pixels)

Skyscraper (120 x 600 pixels)

Vertical Banner (120 × 240 pixels)

Portrait (300×1050 pixels)

Large Leaderboard (970 × 90 pixels)

Square (250 × 250 pixels)

Small Square (200 × 200 pixels)

Small Rectangle (180 × 150 pixels)

Button (125 × 125 pixels)
Mobile advertising has seen huge growth in recent years. The banners have also been resized to fit the advertising needs on the phone. Here are the different banner sizes that are suitable for mobile devices:
Mobile Leaderboard (320 × 50 pixels)

Mobile Full Page (320 × 320 pixels)

Square (250 × 250 pixels)

Small Square (200 × 200 pixels)
What are Google's guidelines for website banner size?
Google ad sizes, also known as Google banner ad sizes, are the different types of banner sizes used for the network of Google websites called AdSense. Google allows publishers to display a variety of different sized ads on their site. However, Google has also given direction to the ad sizes will bring a larger impression than other sizes.
As I mentioned earlier, there's a clear selection of ads that publishers like and use the most. The 5 ad sizes we mentioned in the first section by far are the most popular, meaning they have the most inventory and the best clickthrough rate. According to Google, the most successful ad sizes tend to be wider and higher. Google has recommended the most effective web banner sizes, which are:
Large rectangle (336 x 280 pixels)

Medium rectangle (300 x 250 pixels)

Leaderboard (728 x 90 pixels)

Half-page (300 x 600 pixels)
Besides, I recommend manually searching for sites using AdSense in your niche and check to see which formats they are running. Specific industries will use certain ad sizes depending on their size and theme. This means that one industry may prefer to use a rectangle, while another industry that likes to use large skyscrapers is less popular. Understanding your industry and the ad sizes is essential if you want to get the most exposure from your campaign.
Conclusion
In summary, the size of banner websites is very important in attracting impressions for ads. Since then, it has made customers more interested in the company's products. Currently, there are always common sizes that are used a lot and bring high profits. However, you should also know how to use it in combination with other banner sizes to create effective advertising according to the company's goals and strategies. Hopefully, with the above reviews, you have understood correctly and fully about Website banner size and have options suitable for the company's advertising campaigns.
New Posts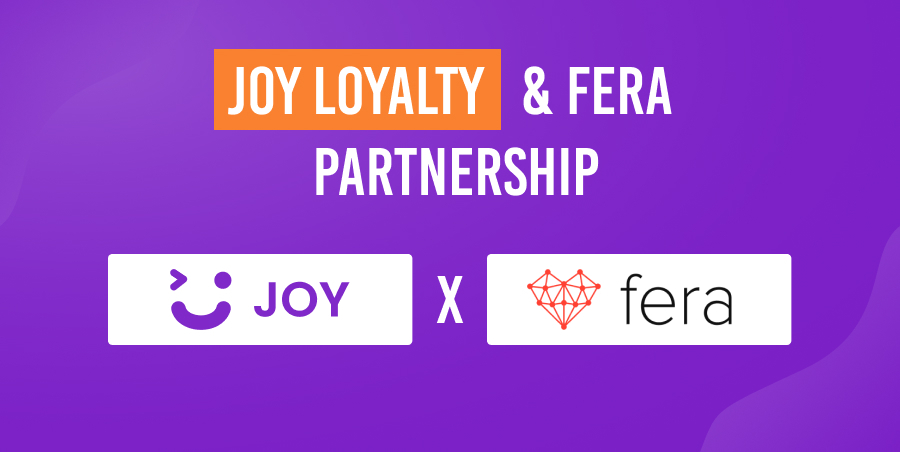 Subscribe
Stay in the know
Get special offers on the latest news from AVADA.
40k
subscribers has been joined!
Earn $10 in reward now!