How to Delete a Facebook Pixel from Business Manager?
In the world of business, the more information you can collect about your target customers, the greater strategy you will be able to create to increase your profit. Understanding that, Facebook - the largest social networks with over 2.7 monthly users in the second quarter of 2020, introduce merchant a service named Facebook Pixel which allows them to track the actions of visitors to their site.
Yet, when Facebook Pixel becomes unuseful, merchants usually find it difficult to delete Facebook Pixel from their site and Facebook business account. So this article will introduce to you the way to remove Facebook Pixel with Facebook business manager and tips to avoid being tracked by Facebook as well.
About Facebook Pixel
Introduced in the end of 2015, Facebook Pixel is lines of code that people copy from Facebook and then embed in their website. This pixel creates a connection between your website and Facebook and makes your advertisement on Facebook run more effectively. It modifies the Facebook ads based on the data of action taken on your website to make sure that your ads will be displayed to the right people.
In other words, Facebook Pixel is understood as a tool for analyzing data of the action people do on the website connected to evaluate the results of your ads.
When installing Facebook Pixel and pasting it to your website, Facebook Pixel will follow all the actions that people take on your site like placing an order, etc. Moreover, you will receive a variety of useful information about where they are, which devices they are using to access your web and other information such as their age, gender, etc. So, you can easily know what people often do after your ads are displayed to them.
After that, people's actions on your site like purchase, add to wish list, view products will be analyzed.This will help Facebook know people with a certain action often do and then it will support you in creating the best plans with the lowest possible price as well as reviewing conversion events to optimize your ads campaign. The more data Facebook Pixel gets from your site, the better it will deliver your advertisement to suitable audience
With the help of Facebook Pixel, your ads on Facebook will be visible with people who are interested in or need to buy your products or services. More than that, it supports marketers in building targeted audiences and opening numerous advertising tools on Facebook that have locked before.
Can Facebook Pixel be deleted completely?
It can't be denied that Facebook Pixel is a powerful tool to help merchants understand the action of people on their website but in some cases, it seems no longer necessary or suitable to the store campaign. It's time people wonder whether it is possible to remove facebook Pixel completely.
Fortunately, the answer is YES!
You have two options to manually remove Facebook Pixel which are from the code in your website or Facebook Ads Manager. However, deleting Facebook Pixel from the website often results in such problems as your data will be chaotic when people install Pixel and restart it. This, consequently, makes people feel annoyed and often avoid deleting or removing it.
Besides, it is impossible to delete your data as an user on Facebook and it can be exploited by any advertisers on Facebook to leverage their ads campaign. In spite of that, you can take advantage of multiple ways to have better experiences on Facebook with fewer ads by setting preferences, using ad-blocker, or disabling tracking.
If you are the owner of the website, getting rid of a code from your web is not a problematic issue, it is easy as a piece of cake. Moreover, there are more than one method available for you to remove, so you can select the easiest to do so.
In fact in the process of setting up Facebook, you are offered two options which are integrating the codes manually or making use of services from such providers as Shopify, Wix, Squarespace, and so on to inject the code.
Actually, Pixel is just a code which is embedded in your website, so if you select manual integration, what you need to do is really simple: delete it from the header of your web. In case, your choice is the second one: code injection, removing the code is not impossible. Facebook also publishes the instruction guiding people how to remove Pixel. Although this guide teaches people how to delete Pixel from the injected code on Squarespace, the way to delete Pixel is still the same on other platforms like Shopify or Wix, etc.
How to delete Facebook Pixel from Business Manager
As mentioned above, you have two ways to remove Facebook Pixel: Removing from your Facebook ads account. Via this way, the pixel will be invisible in the list of pixels you can use when posting an ad on the ads manager. Another option is to delete the code of Pixel on your website. In case, you use such platforms as Wix, Shopify, etc. to inject the code, you only need to type the Pixel's number in the dedicated position in your dashboard of your site.
Once you finish deleting Pixel from your site, you may feel confused when seeing it on the Facebook Ads Manager. Don't worry, this doesn't mean Pixel is still running on your website. Pixel is completely disabled on your site. It is visible but not working, it cannot keep track of visitors' action or any analytics of your advertisements and your site.
If you are still annoyed with it, you can follow the guide below to remove Pixel from your Facebook Ads account.
Step 1: Open Business Settings
To remove Facebook Pixels, the very first step is to enter your Facebook Business Manager and then choose Business Settings.
Step 2: Open Pixels
Then, you select Data Sources on the left bar of the screen. There, you will see the Pixels button below, so click on it.
Step 3: Select the pixels you want
In the Pixels section, you will see a list of pixels in your account. So what you need to do is to click on the pixel you want to get rid of.
Step 4: Choose the asset linked with the pixel
When click on the pixel, its information will be displayed to you next to the column of Pixels. Then, you will see a row with three section People, Partner, and Connect Assets, choose Connected Assets.
Step 5: Delete the connected assets
At the right bottom of the Connected Assets button, you will see the icon of the trash. Click on it and the pixel will be deleted from your ads account.
Tips to avoid being tracked by Facebook
Nowadays, many people are concerned about the problem of privacy on Facebook and anxious about the case of being tracked without awareness. And as a normal user, there are a variety of necessary tasks for them to avoid being followed virtually by Facebook.
Fortunately, with the help of numerous extensions and tools for people using the Internet such as Google Chrome, you can do something to decrease the likelihood of being tracked. Actually, it is impossible to completely stop being tracked by Facebook, instead, they help you reduce the likelihood of being followed as much as possible by preventing terrible pixels and doing smarter with your online privacy.
Change your ad preferences
In the settings of your account, there is a section named "Ad preferences" which allows you to choose which ads or ads topic will be sponsored fewer in your newsfeed. Therefore, it is a helpful tool to minimize the rate of being tracked.
Of course, this does not mean you can prohibit advertisers from tracking you on Facebook, what you do on the world of Facebook will probably be tracked but the rate will reduce. As a result, it is essential that you understand clearly what you can do with the ads preferences and exploit it as much as possible to protect your privacy.
Install Ad Blocker
Ad blockers are often known as a platform taking the responsibility of blocking ads while you are browsing. But beside this functionality, it also possesses another helpful feature to help browsers prevent the case of being tracked while they are on the Internet.
Plenty of ad blockers possess the ability to block certain scripts given by the website you are visiting and uBlock is a perfect example. By doing that, certain scripts that track your action on facebook will also be blocked automatically, so it will make sure that people are unable to track your activities with ease. Not only uBlock but also PrivacyBadger and NoScript are able to prevent the websites from tracking your cookies as well as other tools for advertising.
Opt out of ads and tracking
There exists a website named YourAdsChoice which is powered by Digital Advertising Alliance (DAA).
In fact, DAA is an independent non-profit organization which runs under the control of leading advertising and marketing trade associations. This web of DAA gives you the right to opt out of the companies you want under its principles with a view to enhancing the transparency and privacy of Internet users.
In lots of countries, depending on your location, the majority of search engines will allow you to select whether to opt out of tracking or not. Like in Europe. People are provided with a service for everyone in every country of its named Your Online Choices. To start using this service, what they need to do is just click on their country.
Delete Facebook
This is the simplest one but is often regarded as a last resort since people may feel confused when being tracked but still use it every day. Nevertheless, if you are always worried or even obsessed about the problems related to privacy caused by the pixel services on Facebook, it is time to remove Facebook from your life.
Removing here does not mean deleting the Facebook app or logging out, it is deleting your Facebook account. With several clicks in the Settings, all the information about your Facebook account will be deleted completely. People will have no way to track you on Facebook and of course there is nothing to be anxious about being tracked or followed.
Final Thoughts
In short, Facebook has succeeded in spreading its popularity to people around the world as well as making it hard to escape themselves from this interesting platform with huge networks. Yet, nothing is impossible: by following the tips above, you can save yourself from being tracked by the Facebook Pixel service and enjoy your life with great privacy.
In case, you are looking for a way to deactivate the Pixel in your business account on Facebook, these 7 steps above will be a valuable reference for you. Perhaps you may find out that apart from deleting the pixel from your website, it is not easy to get the pixel out of your business manager.
However, it's hard but it's worth it. Following these steps above and pixel will be deactivated or not functioning, which help you and your fans ensure that they will be less likely to be tracked by the pixel service of Facebook and experience better privacy protection.
New Posts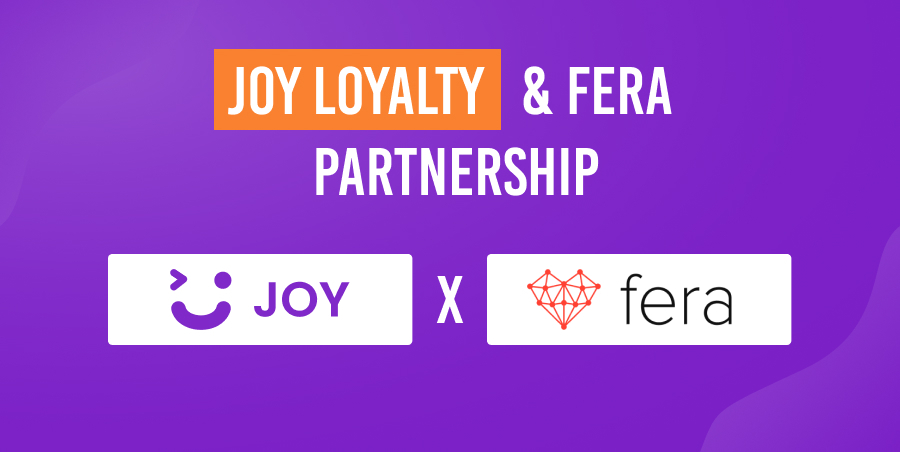 Subscribe
Stay in the know
Get special offers on the latest news from AVADA.
40k
subscribers has been joined!
Earn $10 in reward now!