How to buy Amazon Returns to Resell for profits in 2023
Although Amazon offers users with great return policy, which is appealing to almost all customers and online retailers due to its being lenient. Nowadays, merchants tend to consider using relaxed return policies on Amazon to create more return rates and build up to bigger benefits. This process is called Reselling, which has become increasingly common and profitable. We all know that owning an online resale business is very rewarding, but getting the right deals and buying the right merchandise is challenging. Online Amazon merchants might wonder what Amazon returns are, where they will go, and how to buy Amazon returns.
In this post, we will show you all things you need to know about Amazon returns. To be specific, this article will give you a detailed introduction of how Amazon customer returns work and the ways you can take into account to purchase them if you are into making extra bucks.
Let's dive in!
What exactly are Amazon returns and where do they go?
Before digging into how to purchase customer returns from Amazon, we need to find out what Amazon returns are and its overstock.
Amazon returns
Returning the items becomes so common that the percentage of returned orders reaches 25%. This statistic of products ordered online is much higher than that of brick-and-mortar stores. Before understanding what types of items these returns are, we need to determine why they are returned. The most common cause leading to returning the items is that the retailers ship the wrong size and wrong color. Sometimes, online customers return the items because they expect them to be better or different.
What is more, the item shipped away is even not what customers ordered.
According to a research, it is surprising that only 20% of returned items are damaged when customers receive them, 22% order looks different from what they see online and think when they order and 23% of buyers get an item that is not something they ordered before. Whether the products are damaged or not, more and more customers decide to return their items. One key reason for this trend is the generous return policies provided by online retailers. Nearly 80% of buyers expect the products to have the free returns option or consider whether to buy a product due to its returns page. In turn, the number of purchasers runs to the buying decision if there is a generous return policy or free return policy in place is getting higher.
Therefore, more and more sellers are trying to get creative with their selling process. When it comes to the online market, the more rapidly annual sales are growing, the more products are returned. Sometimes, online retailers will not put the returned items from customers back on virtual shelves.
Among multiple online retailers in the U.S., Amazon stands out as the leading one, which has the 2018 net sales of the whole company were nearly 232 billion dollars. The sales are expected to increase gradually every year in the long run. Imagine when only 25% of these huge profits come back while the rest of 75% is not sent back into the rotation, there will then be large amounts of liquidation inventory from Amazon which are in place and ready to be resold. The number of merchandise getting resold on the secondary market depends on the number of products handles by E-commerce retailers like Amazon. That means resellers working on Amazon can resell the items that Amazon liquidates and gain a significant amount of earnings from that.
Overstock
Another definition we want to explain is Overstock, which is quite different. Overstock is the merchandise that is new and has never been sold. It is still in its first packaging and excess product ordered by the retailer misjudging the demand for the item.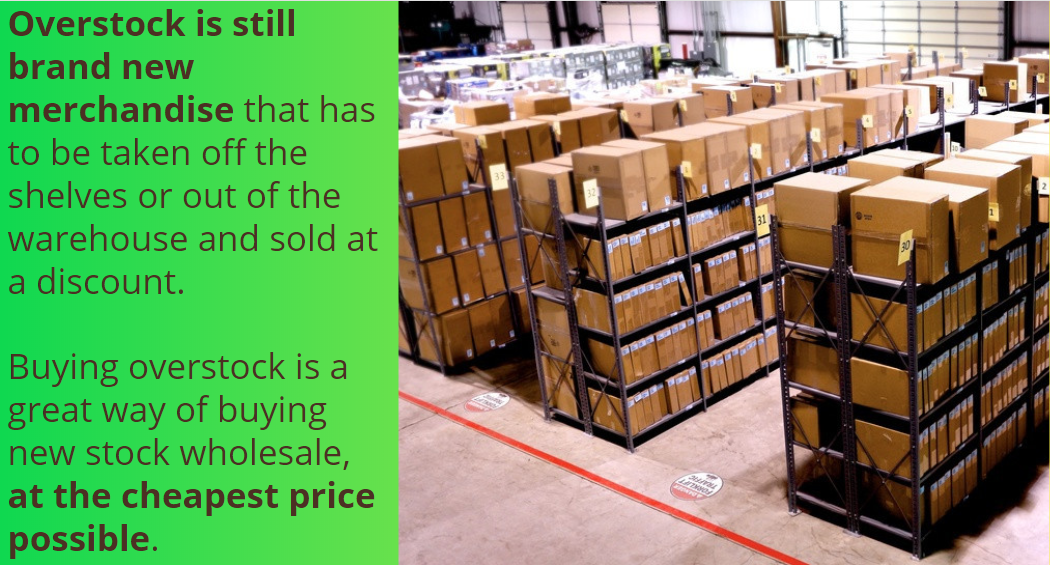 The pace where products can be sold is not enough to be kept in the warehouse of such a fast-turnover platform such as Amazon. Therefore, the market request for new products will not hold these items on offer for extended periods. On the other hand, retailers tend to transfer those merchandise in bulk and large orders of many truckloads to make room for new products. Don't misunderstand that there is no place for these products to existing and you cannot gain money by reselling them.
Things you need to know before buying Amazon returns
Before purchasing customer returns from Amazon, you need to take into account the following notices:
How items are sold
Liquidated items from Amazon can be sold in a large number in some ways. As a buyer, you can purchase them by the pallet or truckload. When the order is larger, and its cost is getting higher, the discount will also be bigger. Moreover, these liquidated items are sold at a price that is fixed already. At the same time, they are purchased via an online auction marketplace. When it comes to a large online retailer like Amazon, we want to emphasize on the online auction site of Amazon which is Amazon Liquidation Auctions
How to get started
To get started, you will need to register for the online auction site of Amazon that we mentioned above. By registering, you can begin to offering money for many products, including apparel, home & garden, recreation, toys & baby stuff, and more.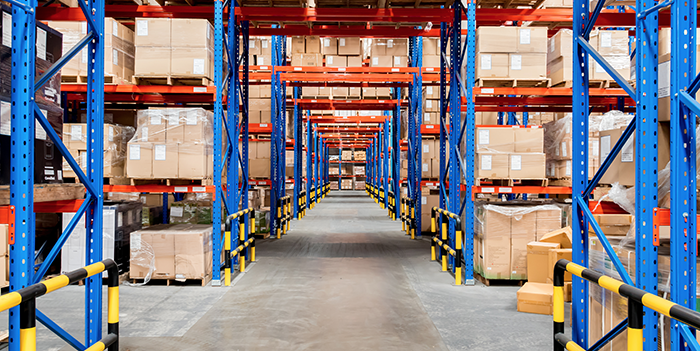 The condition you need to make sure is that you have to write a reseller certificate form, which will be used to submit with your application. When your application is submitted and approved, you can now bid to win the Amazon liquidation inventory. In case you do not own a reseller certificate to submit with your application, it is highly recommended you should read and research more to be capable of learning about how to apply for one. Remember that some states or areas will not ask for a reseller certificate since these places do not collect sales tax. Therefore, don't worry too much about this certificate as it is not that compulsory.
Know your costs
The last noticeable factor is knowing your costs. While offering money for an Amazon liquidation auction, make sure you have factored in detail all costs such as shipping prices or the purposes that you will need to sell a product to gain more money. Besides Amazon, many other famous retailers like Lowe's, Home Depot, Walmart, and Best Buy also decide to sell overstock and returned items using online auction sites.
How to buy Amazon returns?
Now, you have already had a basic understanding of the Amazon return's definition and notifications to know before buying Amazon customer returns. It's high time we should find out how to purchase returns from Amazon.
Does Amazon really sell customer returns?
In fact, Amazon sells customer returns, but it does not sell them directly. You cannot purchase the customer returns from Amazon. Instead of it, this process will be performed via what is called a third-party wholesaler or liquidator.
These wholesalers will integrate with Amazon to buy customer returns in large numbers. Then, they will sell what they have bought to the market. There are increasingly more and more third-party wholesalers and liquidators in place, which all provide you with services to purchase Amazon customer returns. Each liquidator or company has its way of working. However, not every company is suitable and worth choosing. Instead, some of them are sometimes unethical, sorting through returns prior to selling to the public market. Also, some are not very clear as to what you're getting as well.
One other problem with choosing the right wholesalers is that not all of them are totally honest and upfront. Even when they are, you will not make sure whether the products may work. 5 of 100 Xbox controllers you see will work so you cannot guess or know what you are getting in reality. Moreover, you just have the pictures from the website and the short description they write to rely on and choose to use that liquidator or not since they often try to hide the butt. When you buy and work with their websites, it is normally you will be told there are no returns accepted. To sum up, it is hard to trust these wholesalers as you will never know when you put yourself under risk.
It turns to be so important that all buyers should read the third-party reviews online carefully and research yourself to find how they work and what others using these liquidators are telling about them. Let's check the list below of some effective and reputable companies to check out before buying Amazon returns.
DirectLiquidation.com
The first liquidator in this list is DirectLiquidation.com. We have Direct Liquidation because that your traditional channels, the wholesale providers are not cutting with the loyalty discounts you are having even when you have long been in the business. It is necessary you find an alternative source that is reputable and help you be accessible to Amazon returns as well as overstock at a very low price. Direct Liquidation is an online wholesaler whose online marketplace that companies can purchase liquidated stocks from famous retailers like Walmart, Target, or Amazon like we are talking about now.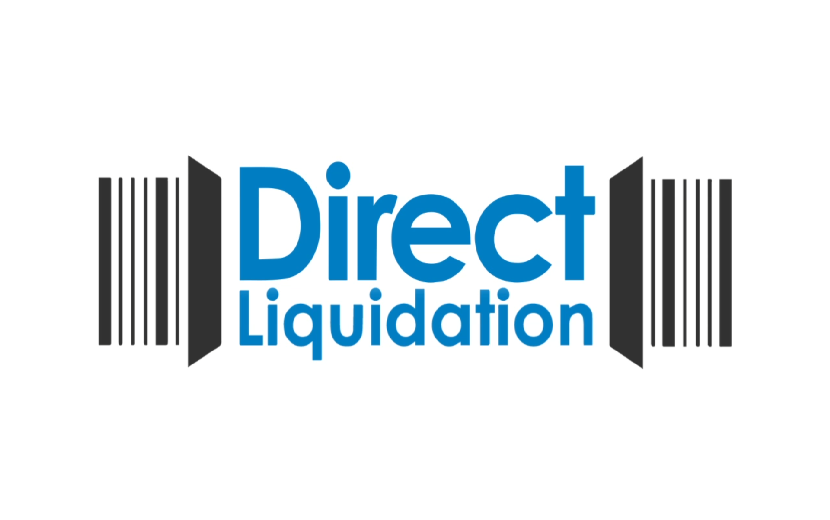 As you know, Amazon is such an eCommerce giant based in Seattle. It is so successful that the revenue was over $280.5 billion in 2019, and the company's net income reached $11.59 billion. In addition to these remarkable numbers, this marketplace also has over 300 million active users, together with more than 2.5 million active sellers. In terms of the brand number, Amazon has nearly 150 proprietary or private brands, among which 442 brands worked entirely on Amazon. In the previous part, we also mentioned that 30% of online sales are returned, and a large amount of merchandise has to be sold in the secondary market. To move the merchandise away to make room for warehouse space, Amazon needs to integrate with liquidation companies globally. These companies can control a large number of customer returns or overstock merchandise and, in turn, help Amazon achieve freeing up space.
Direct Liquidation is a wholesaler helping take the burden of liquidating customer returns from Amazon and overstock merchandise from the retailer itself. It is because this provides retailers with the price paid for processing and liquidating their returns and overstock. At the same time, this allows them to remove some value from these products.
Direct Liquidation stands out as a liquidating company capable of handling such large quantities of liquidated merchandise. The company claims that they have an open platform that allows resellers to purchase a smaller number of this merchandise to offer for sales (in the way below the normal MSRP).
One advantage of Direct Liquidation is that it provides you with a variety of customer returns from Amazon. Additionally, by using Direct Liquidation, you will be allowed to see the name of retailers that the returns came from as well as the detail of what you are receiving with your purchase. Although Direct Liquidation will not provide you with detailed images as you wish, they can make it clear by showing enough basic information about what was inside. What's more, most of its listings work with used stock pictures instead of a pallet photo in almost every situation.
The following picture will present about how Direct Liquidation present information about an order for the buyers.

The company takes a notice that most of the returns will have a "75% plug and play success rate," which means that 75% of what is inside the box will work well and in good condition, although most of the auctions are untested returns. However, it is highly advisory you should never believe in it and regard it as a firm guarantee. Therefore, just like when you work with eBay, if you are into any listings on auctions listed, let's place and bid and win.
Visit the DirectLiquidation.com website here!
BULQ
BULQ is one of the largest wholesalers online, which purchases returns from Amazon company and sells them to the general public. Besides Amazon, BULQ also works with other famous retailers globally.
One thing about BULQ, which makes users appealing is its logic in organizing the website. It means you will find it easy to adopt the one from the categories you are interested in. For example, if you are looking for Home and Garden items only, you should choose the category of Home & Garden and see what they are selling when selecting. Here is what the website of BULQ will present if you do so.
What's more, BULQ liquidator is very clear with their descriptions content. That means you will be informed of what kind of products are inside each box and the number of each item you will receive. Besides, they will note what kind of pallet you were receiving. Imagine that some of the returns are uninspected while other pallets include new items. In terms of uninspected returns, you might know what you are getting inside, but you cannot see the specific conditions of them. Even though they attached images of products when you order, it is still difficult to know its quality. However, it is not the problems happening with only BULQ but every liquidation website.
Therefore, just purchase as you always do with any other online stores by adding your favorite items to your shopping cart and buy it. Remember that you will need a lot more storage space when you pay for the bigger pallets when the mailman shipping the items comes.
Visit the BULQ website here!
Liquidation.com
If you did have the intention to buy Amazon returns before and look for the guide on Youtube, you would find that most of the videos take Liquidation.com as an example to create Youtube videos and help users know how to buy their returns. Liquidation.com is so famous on the Internet that there are hardly anyone does not know about it. Similar to BULQ, this liquidator works with more than 11,000 online retailers, aside from Amazon.
However, again, you should use your judgment instead of relying on what a Youtube video shows you because it is all about guessing. You will not have the totally correct answer for the question of whether Amazon paid Liquidation.com, or they sent them a big box to make it seem like you are about to make a killing or not. To use Liquidation, just choose the category you are interested in and look at the most active auctions. One feature of Liquidation, which makes it different from others is that it will make your bid on a pallet instead of allowing you to buy it unconditionally.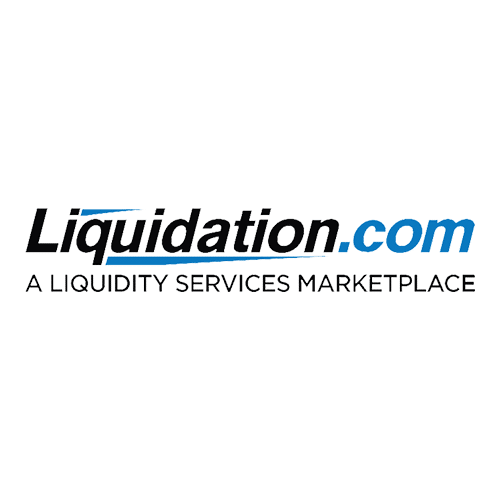 Here are all things you need to know about Liquidation. Now, it's time you place a bid just like eBay in case you find an auction that you are into. However, remind that you should make sure you have read the description carefully enough before doing since sometimes, some of these items are damaged already, have missing accessories, or are even never tested before in the case of returns. Be cautious because you can probably buy yourself a box of every item which are damaged, whereas the deal sounds greater than expected.
Visit the Liquidation.com website here!
888Lots.com
The next liquidator we want you to check out is 888Lots.com, which is said to offer most of their items in large numbers and also buy many customer returns from Amazon. One plus point about 888Lots.com that differentiates it from other websites mentioned is that it, in fact, just takes you a very low price to purchase each item. For instance, you will only have to pay 50% off the retail value.
However, before running to the decision of using 888Lots.com, you should consider first since you have to provide a resale certificate to submit with your application.
Except for individual products, you can bid on bulk lots. Most of the purchasing process can be done in the same way as other wholesalers. To be specific, you will browse by the lots, break it down by categories, and open the description box to see what you will get inside. The website will give you a chance to know what the items are worth by putting effort into linking to every item inside the box and the actual product on Amazon. As you can see from the picture below, 888Lots.com arranges things to link out to everything inside the box and bring you a retail price value.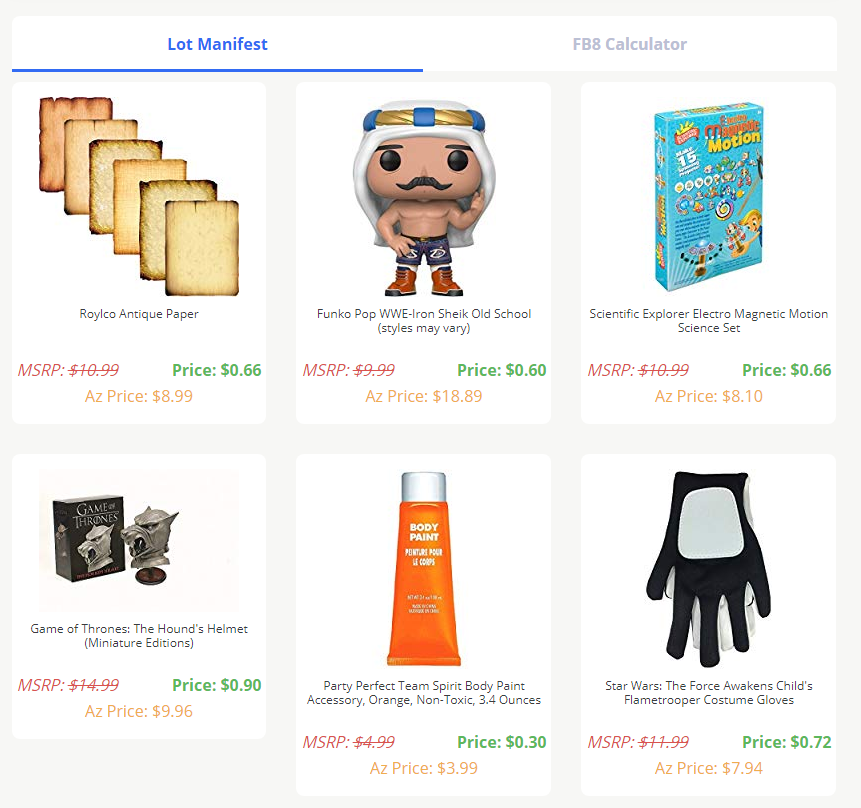 However cool it is, you still have to remind yourself that there will be no guarantee making sure these items work well or are in good quality if you are about to buy from a liquidator. In terms of the resale certificate, the company will request you to sign up for free and offer you a valid resale certificate to get started at buying. In case you do not have a resale certificate available, don't worry because they will show you how to perform the process through its thorough blog post.
Visit the 888Lots.com website here!
Source.com
The last wholesalers we introduce in this post today is Source.com. It is a liquidator that helps us purchase customer returns from Amazon. In the companies' list for buying Amazon returns, most of them did not have many options. On the other hand, Source.com provides a large number of customer returns instead. Let's take a small instance. The uninspected returns had 15 listings while the customer returns section had only 52 listings.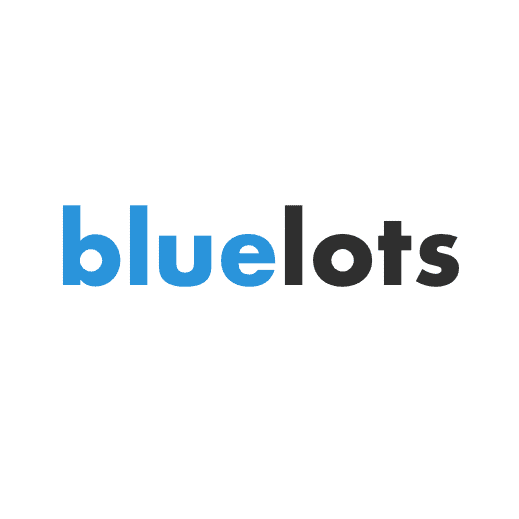 To use Source.com, you also need to take similar steps to other companies. The wholesaler will take one or more pictures of the returns, provide a simple description writing, and offer the MSRP value of the items you are getting. Just so, you are going to sell them for much less because it is just the retail value. Like every other liquidator, you will not have any ideas about the condition of the items or products you have bought.
In terms of guides to use Source.com, it is very simple. If you see something you like or a listing that you are interested in, let's register an account for free. To start the process, click into the button of "Buy now." You have now finished your purchase.
Visit the Source.com website here!
Are Amazon returns high or low quality?
In terms of liquidated items, the scrap labels are often thrown around without hesitating. A small percentage of liquidates merchandise is used consists of scrap items or does not work well in good condition. But remember that we are talking about Amazon that is said to be one of the most reputable and top-tier retailers in the world.
Therefore, they always put effort into preventing themselves from non-functioning products. The number of liquidated merchandise used or includes some non-working spare parts is very small, which means not every lot you choose is damaged. According to some researches, about 45% to 70% of all returned products go back in a good and totally unused condition. The portion of plug-and-play electronics that is good in quality and needs no repairs increases to 75% when it comes to untested customer returns.
On the other hand, if you are handy in refurbish or repair things on your own, you won't be afraid of some situations like this. For example, if you know about each part of the merchandise and have no hesitation in fixing products, you can probably fix them yourself, combine two non-functioning items into one which can be used normally, or even reused one product and take it as a donation parts to repair many other products. In this way, you will gain a significant amount of profit. In other word, by using your skill, patience, knowledge, you can directly have an impact on the quality of the products you resell.
Moreover, the liquidators we suggested in the list above will ensure that the products have never been sorted through while selling untouched returns from Amazon. It means that the merchandise will remain untouched from when the retailers pack it until when the customers receive it directly from the shippers. When it comes to other pallets, which also includes overstock, they will give you a manifest. It is a packing list that provides you with information and the number of items contained inside the pallet and the categories of these products and a simple description of each item. Therefore, remember to read through the whole list before deciding to buy any items.
Some of the wholesalers we mentioned in the previous part are all reliable. We will take Direct Liquidation as a typical example. As you can see, items are resold without being tested and it seems like they worth nothing while the merchandise is purchased through liquidation companies. Nonetheless, they are tested and refurbished carefully before being shipped in-house at the warehouses of Direct Liquidation. They will go through the inspecting process and be tested by qualified suppliers. So, these products' quality will change from nothing to basically "like new" condition.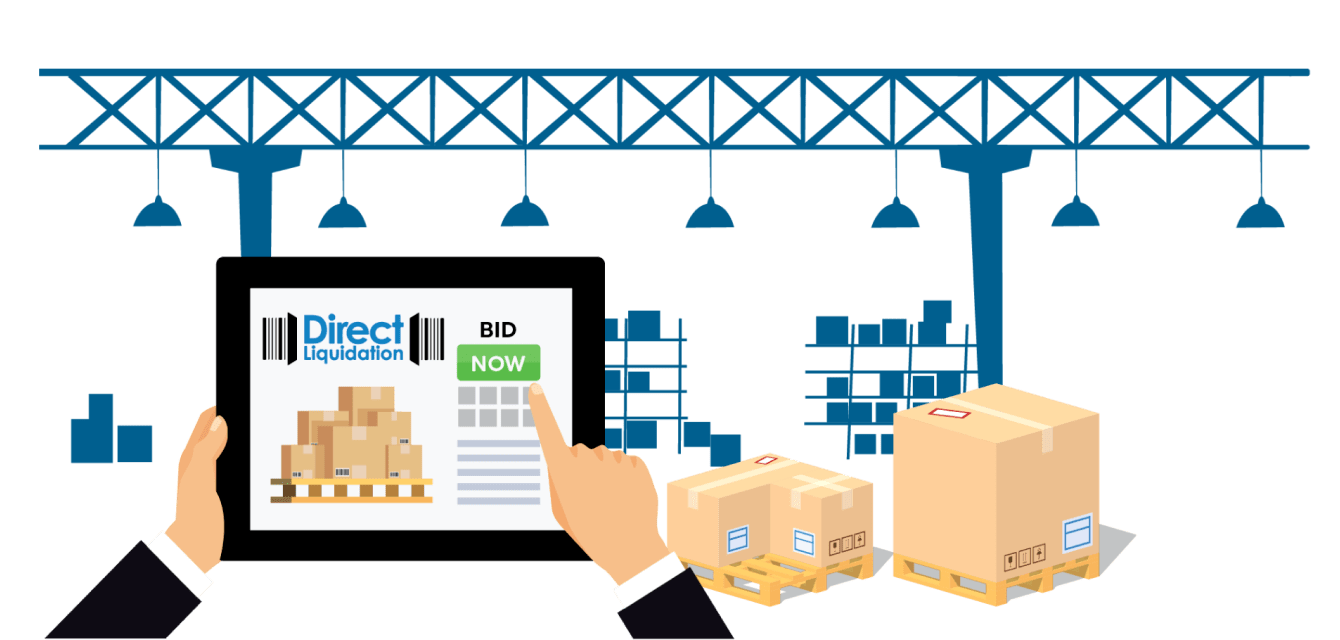 On the other hand, without any refurbishing, overstock will be surely in a totally unused condition. They will come in their original packaging and be sealed completely in generic packaging, which means they are ready for reselling. Although these items will have the purchase price, which is not as high as that of untested returns, you can make sure and have some ideas of exactly what you are having. Additionally, they sometimes fetch a higher resale price, and you can choose to negotiate with your usual wholesale provider at the end in case you see this stock is below the price. Finally, remember to do research, which is such a key tip for a successful business and do calculations prior to making any purchases of any pallet or liquidated items.
Final words
To sum up, buying customer returns from Amazon will bring you much profit. As many retailers regarding this as one of their main way to make a living and gain money on the side, you can also continue doing this in the future if you have a great experience with it. However, it is such a gambling work, and there will be no guarantee making sure the returns you buy will work well.
The list above of many companies that are all 100% legit can be your considerations if you are about to start buying returns from Amazon or any online retailers. Let's check out all of them and analyze which one is suitable for you and worth the risk at the same time. Remember that you will have to spend time and effort checking the items, buying shipping supplies, shipping them out, and more.
We hope you will get a lot of rewards instead of threats. Anyway, buying customer returns from Amazon might be something to try at least once. Good luck!
New Posts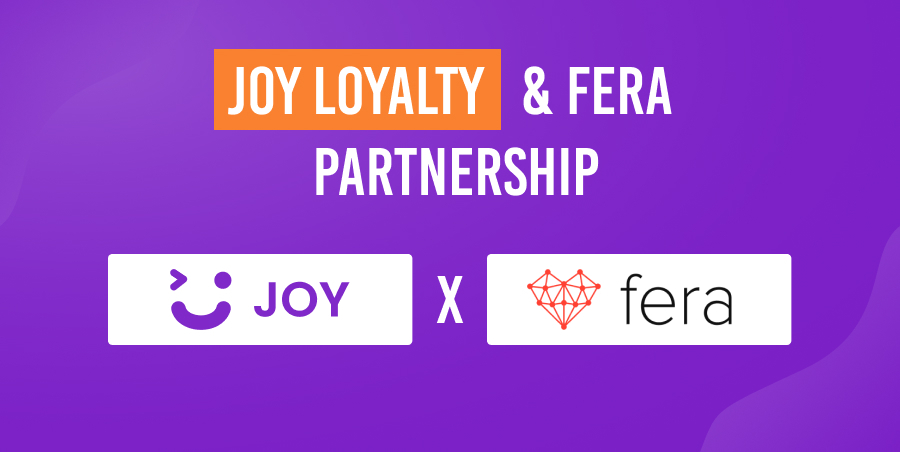 Subscribe
Stay in the know
Get special offers on the latest news from AVADA.
40k
subscribers has been joined!
Earn $10 in reward now!