B2C e-Commerce: Definition, Types, Examples, Benefits!
Companies can be categorized by the regional area they're located in and the customer community they serve. Businesses and their contact networks are allocated to various groups, depending on if the clients are private users, other businesses, or public administrations. For the first time, it became possible for small companies to sell directly to customers. While companies offer direct-to-consumer facilities, such as eBay to sell merchandise and Amazon, small businesses have been able to set up their shops through e-commerce to sell everything else.
With the ability to sell directly to customers, the business-to-consumer (B2C) model has been growing for years to get rid of middlemen and help businesses reach their audiences more easily. Learn more about the B2C business model in e-Commerce and see how it differs from B2B.
What is B2C e-Commerce?
B2C e-commerce is used to define a commercial exchange between a business and an end customer, or business-to-market transactions. The term was primarily applied to describe the method of direct marketing goods to customers, which was mall shopping, infomercials, pay per view, or eating out at restaurants.
It was in the late 1990s that e-commerce was created. Many firms saw the advantages of direct sales to customers on the Market and expanded Internet usage. But in today's Internet-driven world, B2C has developed into a whole new market form - e-Commerce - which refers to the online transaction between buyers and retailers on this platform. In the United States alone, there are currently more than 100,000 B2C e-commerce firms.
The growth of B2C e-Commerce
Development in e-commerce is growing fast. By 2020, US e-Commerce sales are projected to hit $794.50 billion, up 32.4% a year. This is higher than the 18.0% expected in Q2 as shoppers continue to avoid shops and stay out of the pandemic for online shopping. This year's e-Commerce sales shall hit 14.4% and 19.2% by 2024 of all US retail expenditure. If petrol and vehicle sales are not counted, e-Commerce penetration will leap to 20.6 percent (categories that are sold almost entirely offline).
Types of online B2C businesses
The massive boom of the Internet in the following decades has been a great advantage for B2C companies with an outstanding web presence to outperform other brick-and-mortar competitors. According to Investopedia, online businesses have expanded to be industry disruptors - and online B2C businesses can be categorized into five common types.
Direct sellers - In this model, people make direct purchases from online retailers. The model is also applied for manufacturers and small businesses or is simply the online version of the offline retail stores.
Online intermediaries - These are people who act as go-betweens and put suppliers and buyers together without owning the products/services or stocking an inventory.
Advertising-based B2C - This model uses free content to attract consumers to the website, and those who visit will see some digital ads. A large volume of traffic generated from these ad clicks is used to sell products and services later.
Community-based - Community-based B2C businesses rely on online platforms that build communities based on shared interests to promote their products directly. Ads run on these platforms will be categorized by demographics and geographic segmentation.
Fee-based - Users will have to pay an amount fee to access content on these sites. There might be free content, but the majority are taken by paid content. Popular names of this online B2C business type is Netflix for movies/drama series sharing and The New York Times for newspapers.
The benefits of B2C e-Commerce
Global reach
B2C eCommerce's number one advantage is its worldwide reach. Even small companies that operate from home can sell to customers across the globe.
Reduced costs
Having a website would dramatically reduce operating costs since fewer physical resources and staffing would be required. Besides, by selling products to both consumers and companies, it will give maximum return on investments. It is very easy to set up a business and benefit from your clients from the emergence of the e-commerce B2C business. Also, you don't need to think about the placement of your products either.
More customer profile data
You'll get more details about your clients as you move your company online and more opportunities to specifically approach them. You can also explore demographic data on the consumers and psychographic knowledge, including consumer preferences and beliefs, using analytical tools. This information will
Enhanced customer experience
The integration of digital in running your business will enable you to give buyers a real cross-channel experience. Products and product delivery are easier to find so that you can improve customer experience.
5 Examples of successful B2C companies
Amazon
Amazon is seen as an online shopping business that has managed to solve trends in the e-commerce sector while keeping a comparatively high profile. It was also formed in 1994 and grew from that time on, introducing new services like Prime and Enzyme Amazon.
Amazon kept a net worth of $50.3 billion in 2015 and appears to be on an equitable path with its innovative business tactics, largely focused on delivering excellent offers on the Asian Pacific market. That growth has made Amazon, especially on the Indian market, one of the largest e-commerce platforms. It is worth remembering that there are over 200,000 workers at Amazon.
Google
Google is one of the first and largest businesses accessible to any internet user. It provides multi-faceted offerings and a massive internet-surfer site through its user-friendly search engine. Alphabet (GOOGLE) has dominated the technology sector for a long time and has proven to be in a fascinating global technology realm.
This empire has evolved to include Twitter, Gmail, maps, and IOS. At the end of 2016, Google's sales rose to US$ 22.25 billion relatively to 2015, which amounted to US$ 18.5 billion.
Facebook
Speaking of Facebook, it has been a popular name since the development in the past decade was strikingly apparent. Facebook is no secret that it has created a modern distribution platform for many companies and its users, who are networking consumers and therefore their future customers of advertising.
Besides, Facebook mostly relies on ads to raise sales. Facebook is also now a forum for different start-ups, small firms, and developers to support their ideas or products.
Netflix
Currently, Netflix is one of the leading leaders of internet tv networks recognized today by various people around the world and backed by the steadily rising numbers of millions of subscribers. This company provides countless TV shows to enable its viewers to enjoy their TV experience regardless of their country's time, location, or availability.
It is a highly competitive sector that does not plan to slow down in the very distant future. Their growth rate is evident, whereas Netflix's income in 2015 was over USD 6.7 billion, and in 2016 it dramatically increased to USD 8.8 billion.
Alibaba
Recently, Alibaba has formed a non-stop force among its competitors that produced the largest value of gross products and reached almost US$ 4 billion in 2013. Revenue continues to rise in 2016 and no. 1 in the Zacks Rating (strong purchase). In its 2015 report, Alibaba reported that its gross sales have risen by 32 percent; Alibaba is now a trendsetter in e-commerce, setting expectations for other rivals high.
B2C e-Commerce vs. B2B e-Commerce: What're the differences
There are several features to include when designing an online shop e-commerce system. The following list reflects on the primary differences between B2B and B2C.
Target audience
B2C eCommerce typically serves a particular sector of the general public – a manufacturer of athletic shoes, for instance, may target athletes or sports lovers. B2C eCommerce Websites also need to be able to accommodate high traffic loads since the transaction size is much lower, but the transaction volume is much higher. That is why it's important for B2C eCommerce websites to concentrate on the protection of all payment information such as credit card numbers, which customers can have on their website.
Contrarily, B2B eCommerce only targets a very unique organization. Thus the transaction volume may be much smaller, but each transaction's dollar value may be much higher. Because of the scale and scope of many B2B purchases that don't happen online, websites for B2B eCommerce should concentrate on building leads.
Products
High demand for consumer products is being addressed by B2C stores. A perfect example is the most popular Amazon online warehouse, which offers a wide range of items, including toothbrushes and toys, television sets, and bikes. Typical B2C users make small orders consisting of one or more products.
For businesses such as office furnishings, chemical fertilizers, and equipment parts for some vehicle models, B2B stores deal with individual items. Essentially they pick up a niche market and seek to fulfill their consumers' unique needs. Another characteristic of B2B goods is that corporate customers typically require huge volumes for bulk orders.
Pricing
The average order size is very small in B2C eCommerce compared to B2B. In order to reach the million-dollar mark, brands would need to sell to hundreds or even thousands of customers. The pricing system of the B2C setting is therefore much simpler. An object will cost $50, and you obviously cannot compromise the price as a customer.
In e-Commerce B2B, average sales appear to be considerably higher. B2B brands could have a handful of clients and yet produce sales of millions, if not billions. But as compared to B2C the price dynamic is much more nuanced. B2B transactions are usually relatively high, but they are generally negotiable rates and dependent on some sort of arrangement. B2B customers receive different prices depending on their futures contracts, purchasing history, and other considerations.
Payments
Payments are simpler in B2C e-commerce. In general, customers can either pay the distribution individual directly by online means or by cash.
Since B2B customers choose to position big orders or several orders within a limited time span, they choose to pay on credit. The integration of B2B systems in various transaction processing tools is necessary to provide your clients with various payment options, credit limits, history of payments, and so on. Pay after the distribution is a company consumer practice.
Checkout
The buyers of B2C tend to skip registration and logins. A quick check-out, with the address and time of delivery collecting basic information, is necessary. Individual consumers want a smooth shopping experience with an intuitive website interface without talking to sales agents on the phone.
Due to different orders, complex payment scenarios, and distribution combinations, the B2B checkout process is difficult. Online order validation or a chatbot is always not enough, and it is important to connect with the sales staff to clear the information. Corporate consumers like long-term partnerships and can buy again because it's convenient to have a personalized account with saved data and to maximize user experience.
Buyer's intention
A B2C transaction would not take place until a customer thinks like a product or service has to be purchased emotionally. Obviously, in the world of B2C, the choices are much more compelling and erratic in nature, based on the mood and the emotions of the user. It is typically a single person who chooses to purchase, but with just one decision-maker involved, the purchasing process is much easier.
B2B eCommerce, on the other hand, is even more logical. Buyers settle on a rational basis and typically shop for more money, save money, or function as an opportunity that contributes to a return in the long-term. B2B is a much more planned and structured purchase mechanism than B2C. B2B buyers prefer to buy or restore goods usually because of a departmental obligation, rather than because they are prompted to purchase products at this time. More than one person usually takes part in the decision-making process, making it much more complicated than buying B2Cs.
Customer relations
B2C customers are typically single visitors with short-term online store partnerships. They only focus on purchasing the appropriate products at that moment, and that's it.
B2B e-Commerce relies on long-term customer relations. Big companies prefer to reorder if the facilities offered by a seller are fulfilled. Therefore, the priority of a B2B seller is to attract customers and to build and sustain long-term relationships.
Read more: B2B marketing vs. B2C marketing.
Final words
The daily challenge of B2C businesses is to tailor contact with their customers. They have a large and very heterogeneous network of private customers, as opposed to B2B companies. Nonetheless, the business should understand more about the customer base to create the best possible personalization.
This can be done by building user accounts that document and integrate all commercially important client data. There are also many opportunities for social media to contact and collect views and feedback from private users directly.
New Posts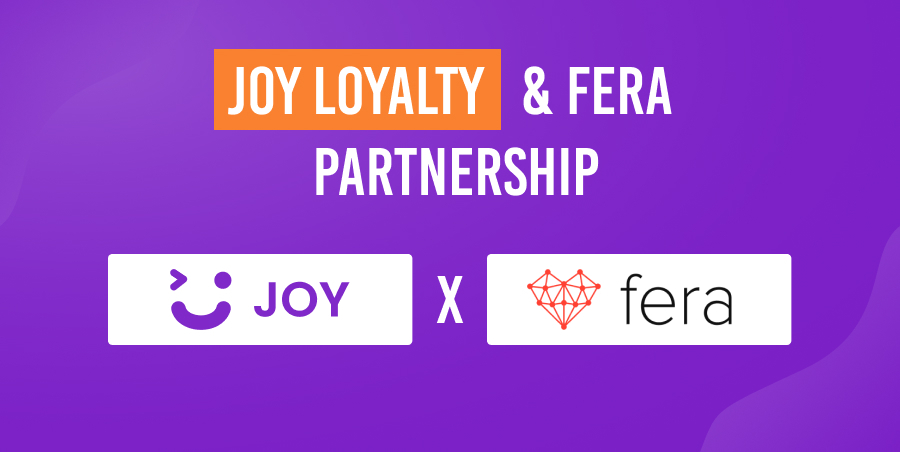 Subscribe
Stay in the know
Get special offers on the latest news from AVADA.
40k
subscribers has been joined!
Earn $10 in reward now!