AVADA Marketing Automation - Big Product Updates in Sep, 2021
Hey AVADA forks, are you ready for these BIG updates of Marketing Automation this September? Croll down to explore more!
Hey AVADA forks, are you ready for these BIG updates of Marketing Automation? Croll down to explore more!
Web Push Notifications - New marketing channel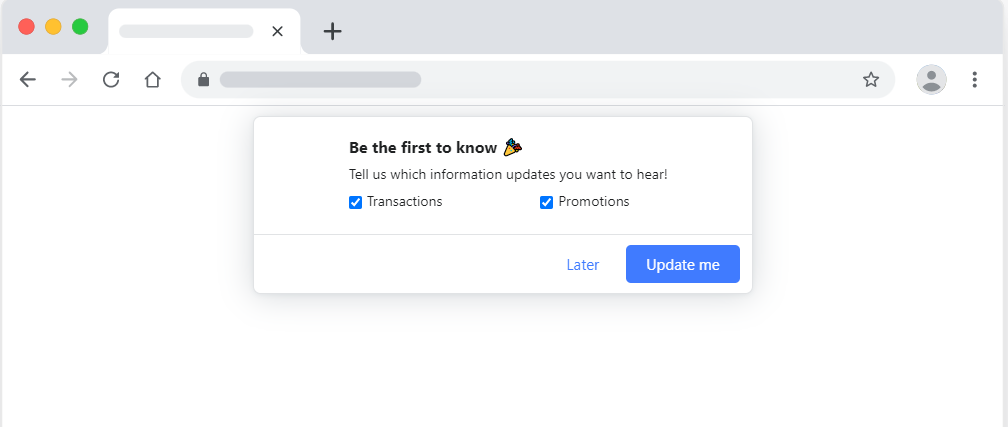 AVADA release one more marketing channel to help online stores reach their customers better. Besides email, SMS or WhatsApp, Web Push is a great way to connect your visitors because it pops out right when they are browsing your web on mobile or PC.
A small notification message is powerful when it appears at the right time. AVADA allows Push Notification in both Automation and Campaigns.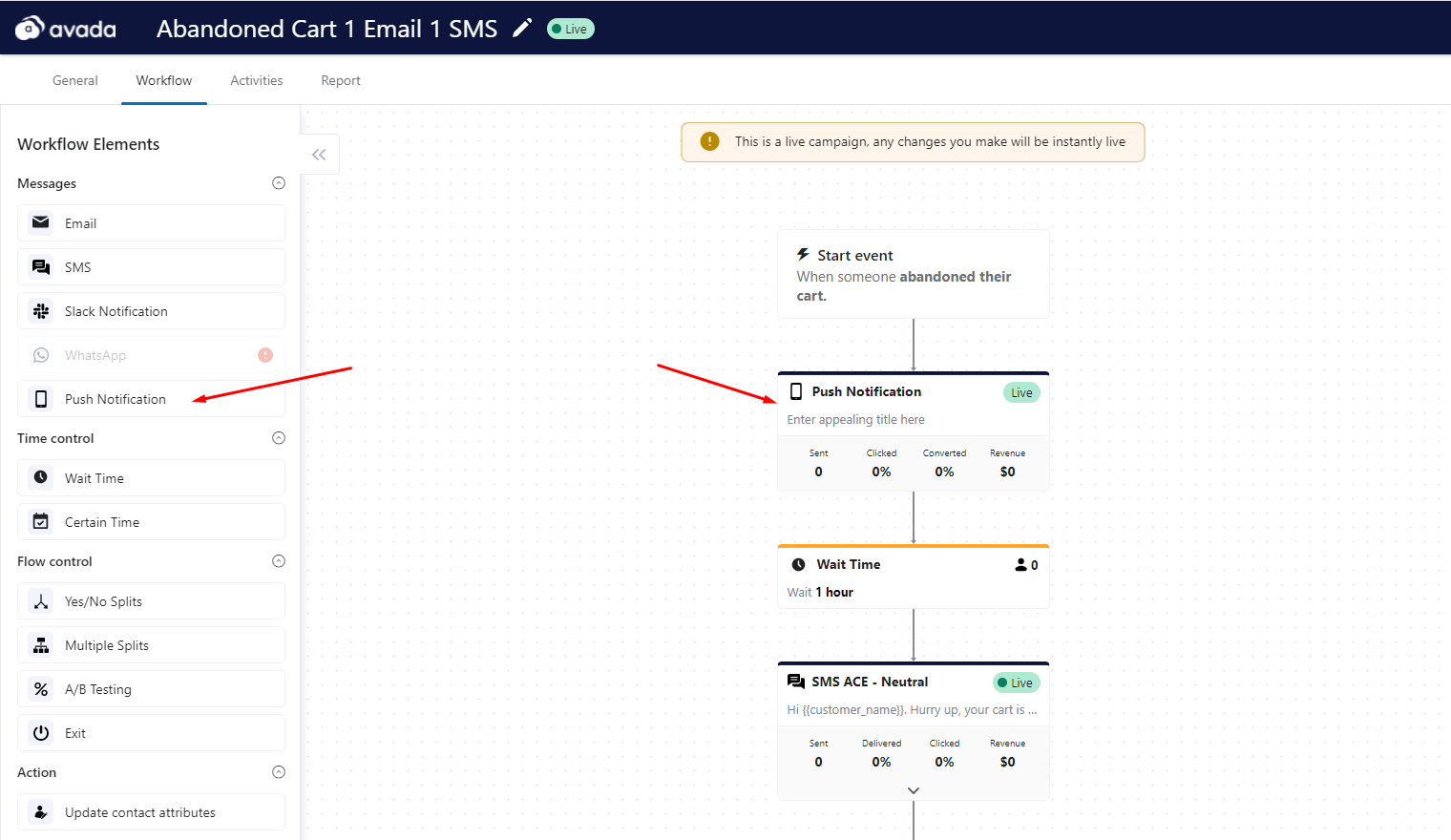 It also means that you can follow Push subscribers when they do certain actions (Automation workflow) and You can also send mass audiences to announce your promotion campaign or brand new products.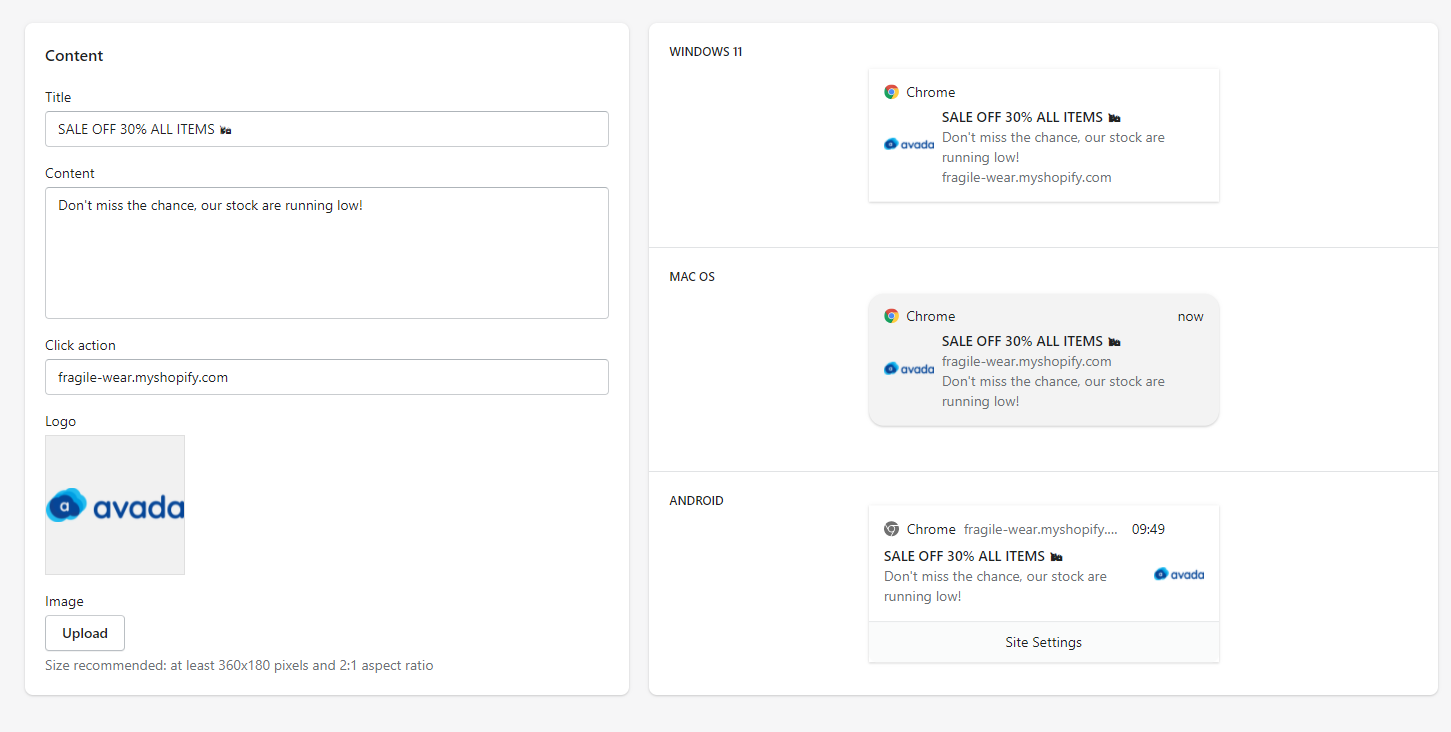 WhatsApp - New marketing channel
WhatsApp messages provide another approach to reach your potential audiences, just similar to SMS.
You can easily send WhatsApp messages to any contacts that have phone number. Especially you can send WhatsApp text from Abandoned Cart Contacts to quickly recover them.
AVADA allows store admins to create Manual WhatsApp templates - which save time to type messages everytime you want to follow up a contact.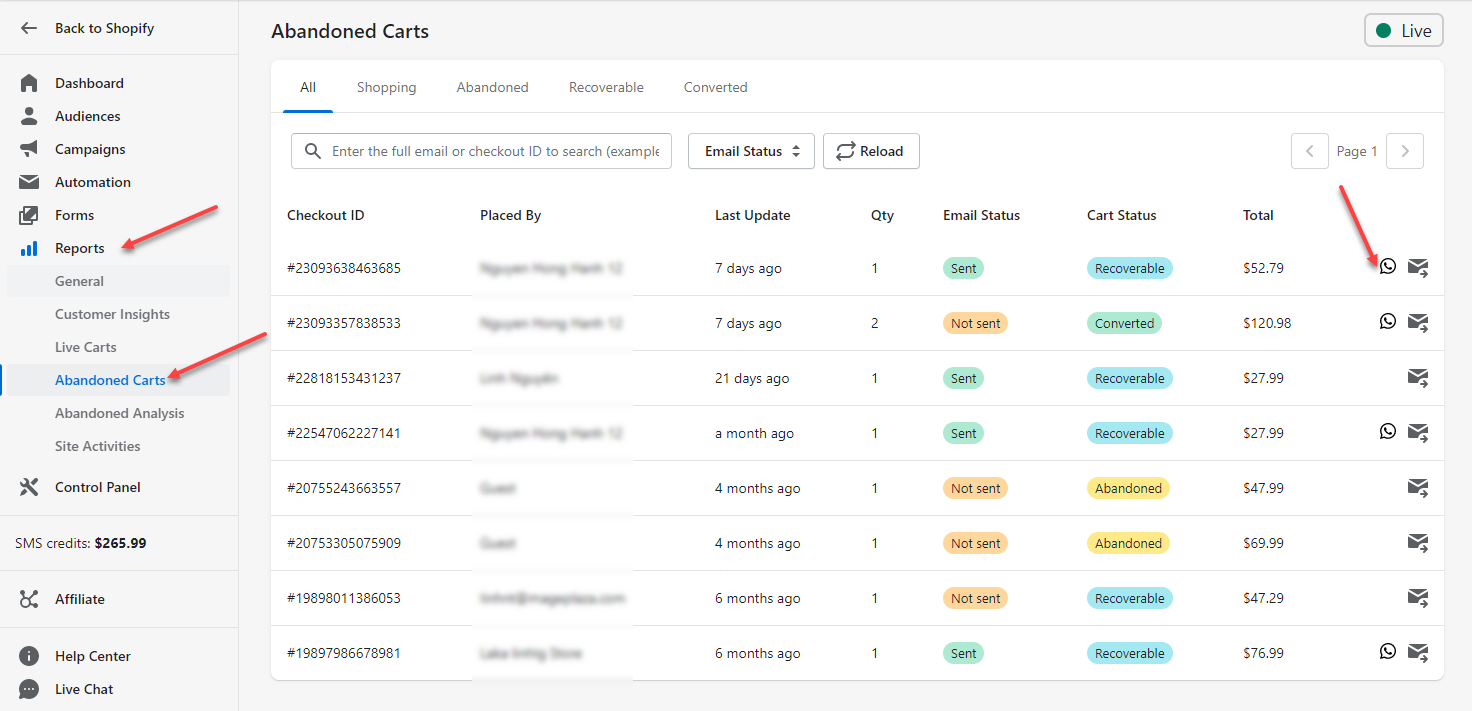 Moreover, WhatsApp is also supported in Automation workflows, besides emails, SMS, web push.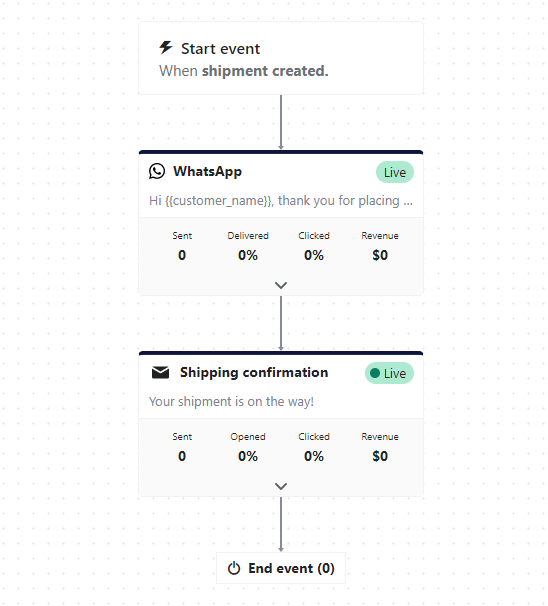 Automation workflows
Special Occasions: Birthday, First Purchase, First Sign-up
Loyal customers are gold for any brand. Understand it, AVADA introduced some automation workflows that help you level up customers relationships.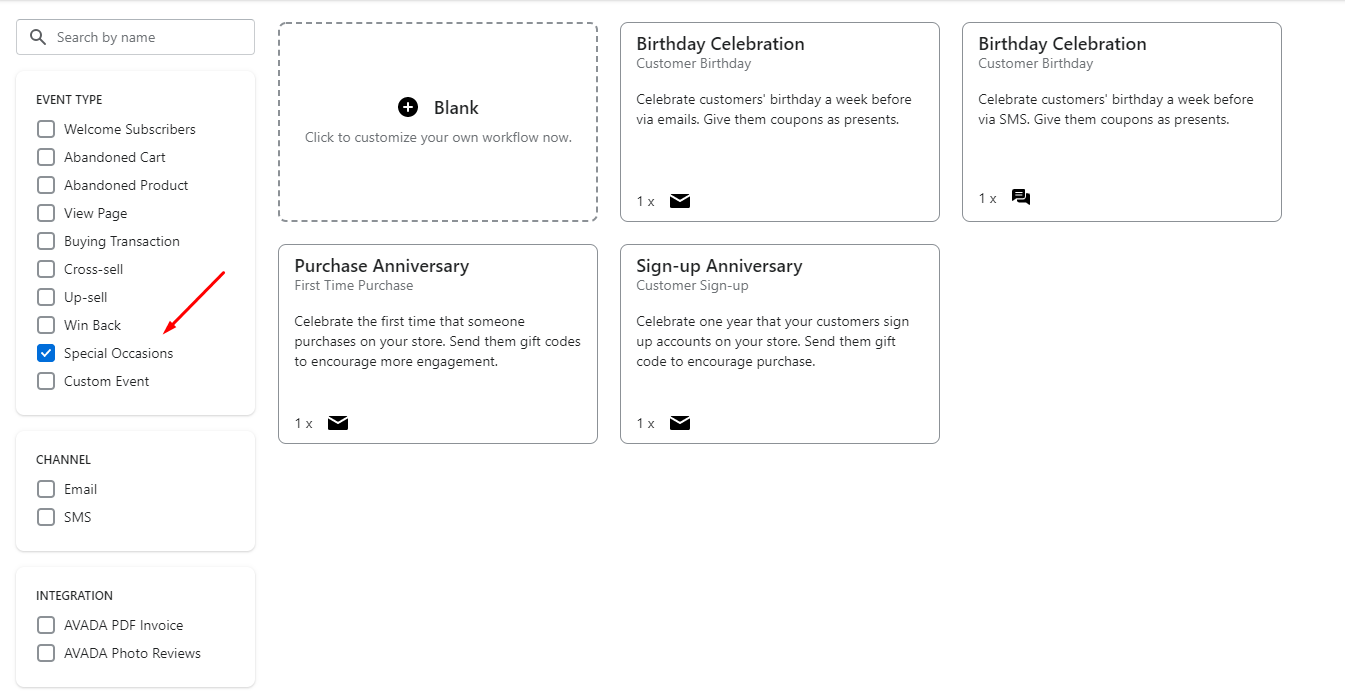 Birthday Celebration
You can collect customer birthdays using AVADA form or sync customer birthdays to AVADA. These data will be used to to send Birthday Celebration messages to your beloved clients.
You can send message before a week or exact on their birthday.
First Purchase Aniversary
Send a message to remind the First time purchase on your store will make customers surprise and light up your day because you really care about them.
This workflow will bring your customers back to your store or at least make them remember your brand name.
Sign-up Account Aniversary
Similar to Purchase Aniversary, you can send follow-up emails to say Thanks to customers who created accounts on your shop for a year (you can easily change the time range). They will absolutely love your brand more and if you offer something, they will not hesitate to drop by.
Duplicate workflow items
A small yet helpful function for Automation workflow is available now: You can duplicate any email/ sms/ wait time, etc. inside a workflow. This saves time for you to build a big workflow.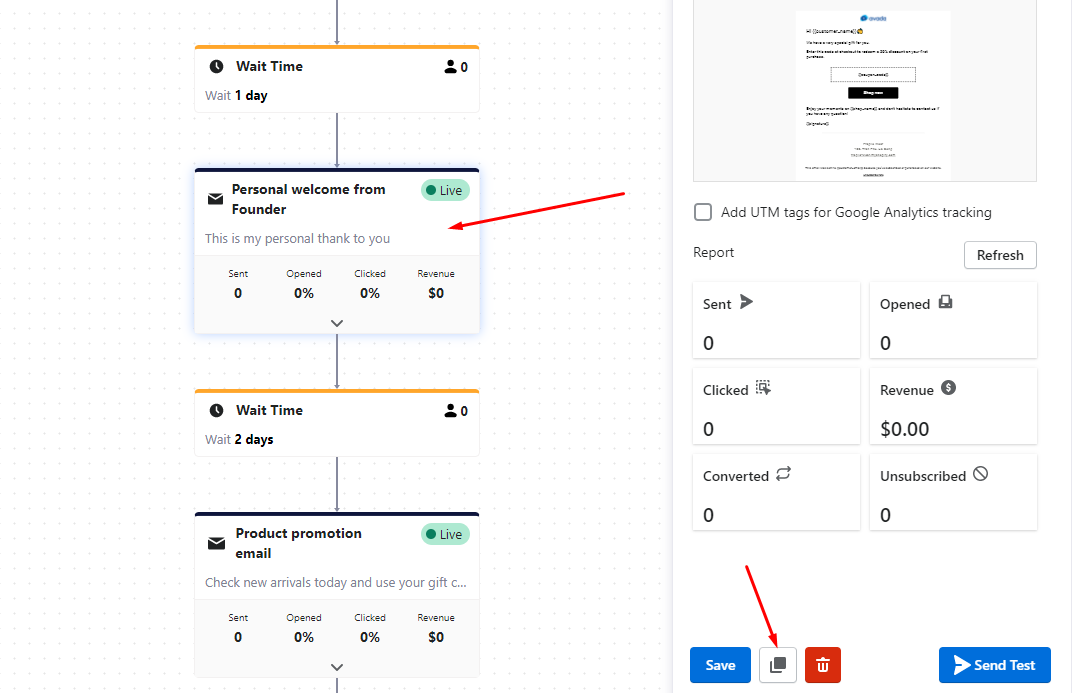 Conditions: When to stop Automation
More specific conditions are now added to stop Automation workflows. For example, you are setting up an Up-sell workflow for customers buying product A. You want them to up-sell to product B. Now you can choose condition When to stop workflow = When contacts purchase exactly product B.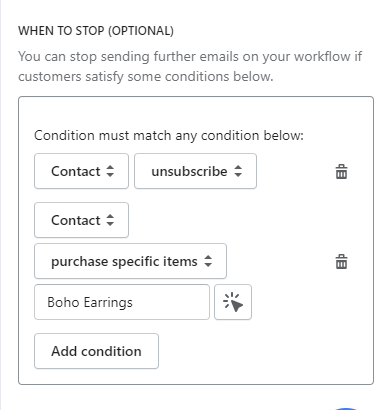 Customer Insights
Understand customers is the key success of any business. With AVADA, now you can know which segments to put more marketing efforts (promising, potential list), which segments you should take care of seriously (loyalist).
Customer Lifetime Stages
Using the Lifetime Stage Map, you can see the distribution of each customer stage which helps you to evaluate your customer base and direct the action plan to improve the situation. For instance, if the customer has made just one purchase - he or she will be identified as a 'New customers'. If such a buyer doesn't make an order for a certain amount of time, they will fall into the 'Need attention' stage, later 'At risk' and finally they will be classified as 'Lost'.
You can create segments for those customer stages easily as well.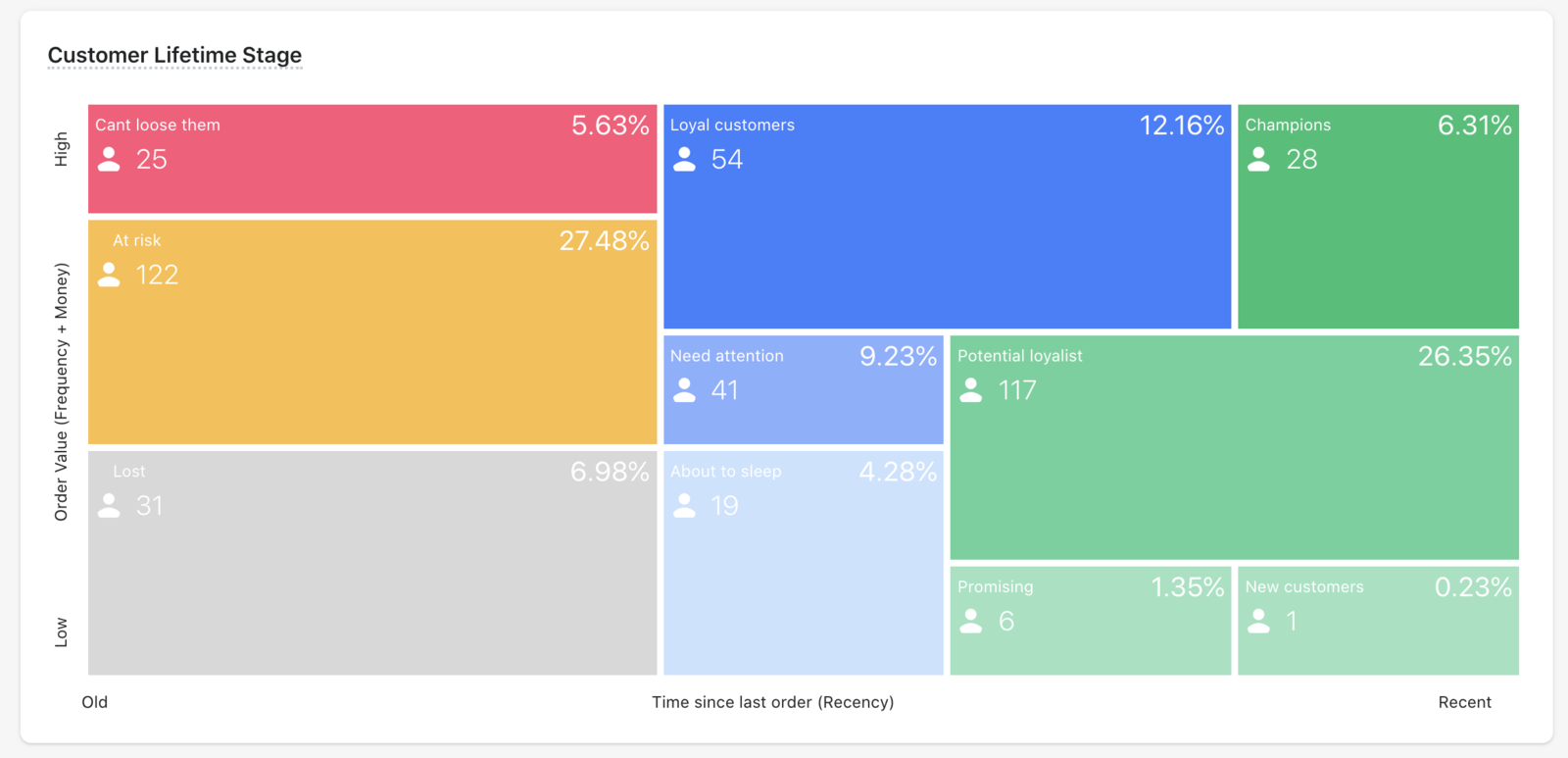 Marketing Engagement Levels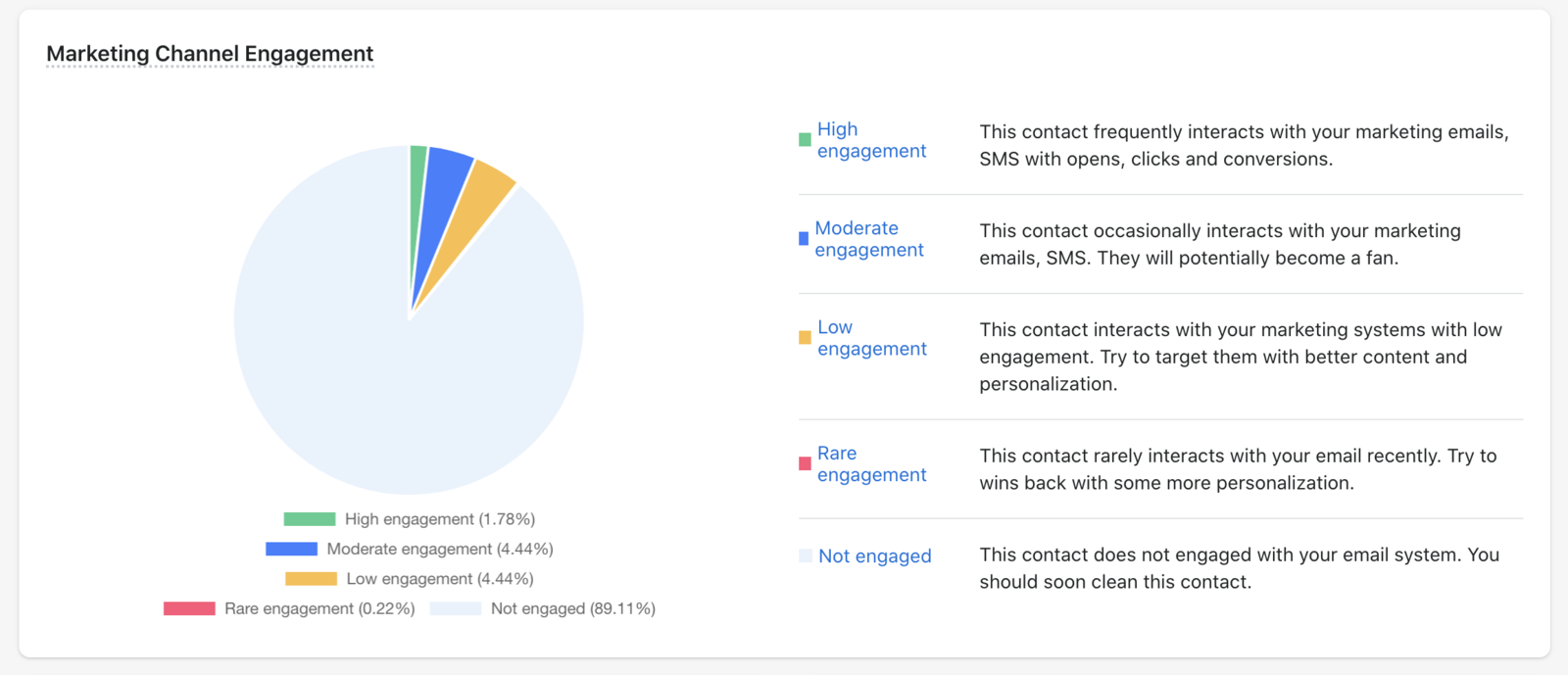 Right under Customer Lifetime Stage is Marketing Channel Engagement - this pie chart allows admin to see your customer base in different engagement levels with your marketing messages in general.
This helps you understand whether your marketing activities are welcome and engaged by almost all customers or not.
Besides, AVADA collect and report on Retention rate on your store.

New popup: Flyout Newsletter & Flyout Notification
Flyout Newsletter is similar to other newsletter form except the position it shows on your webpage. If you do not want to distract and annoy your visitors while shopping on your site, Flyout is a great choice!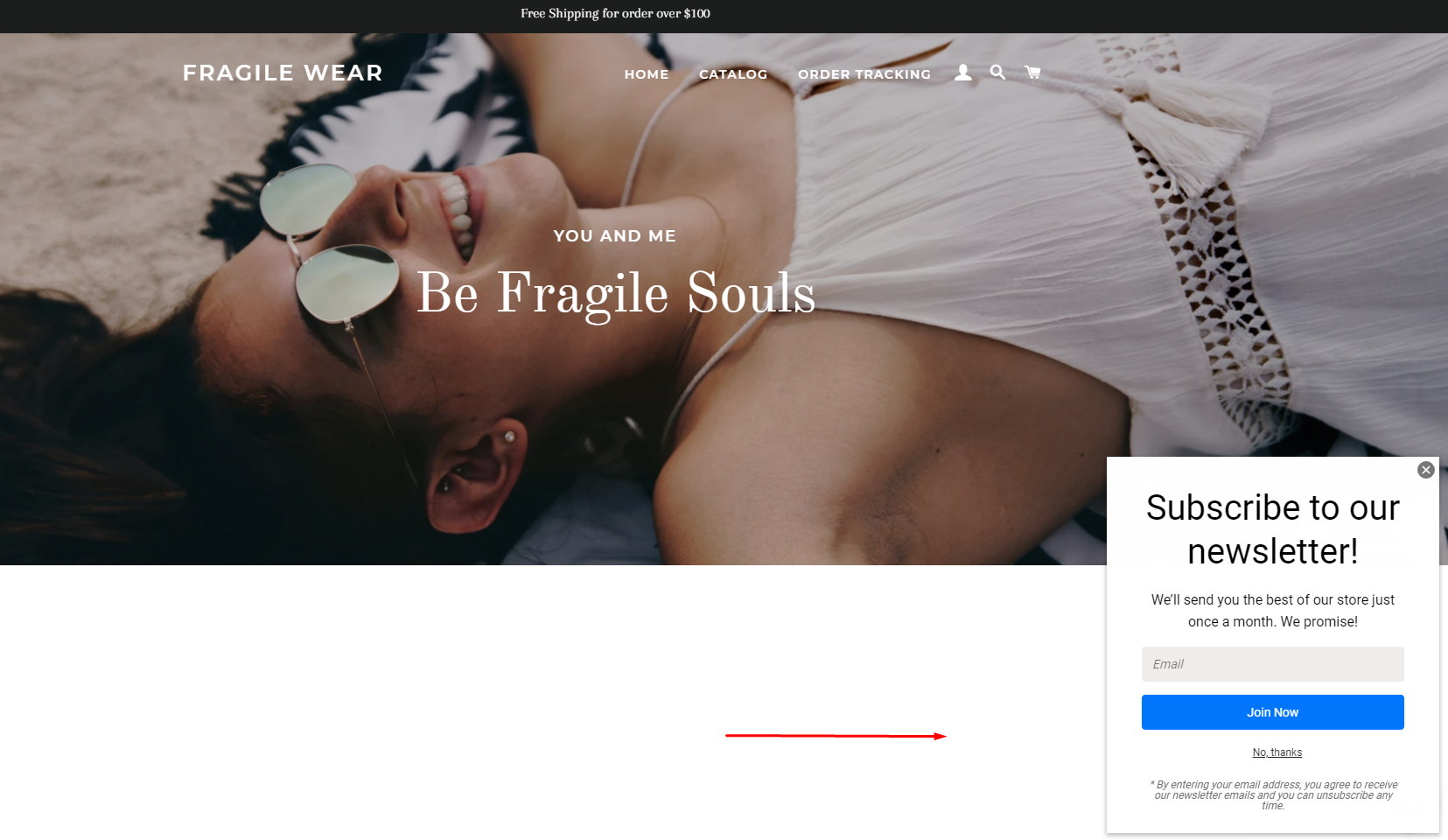 Flyout Notification only different from Flyout Newsletter in the purpose: Kiek its name, Flyout Notification used to announce something to your visitors: Store updates, promotion, new products, etc without trying to obtain their personal information (email/phone number).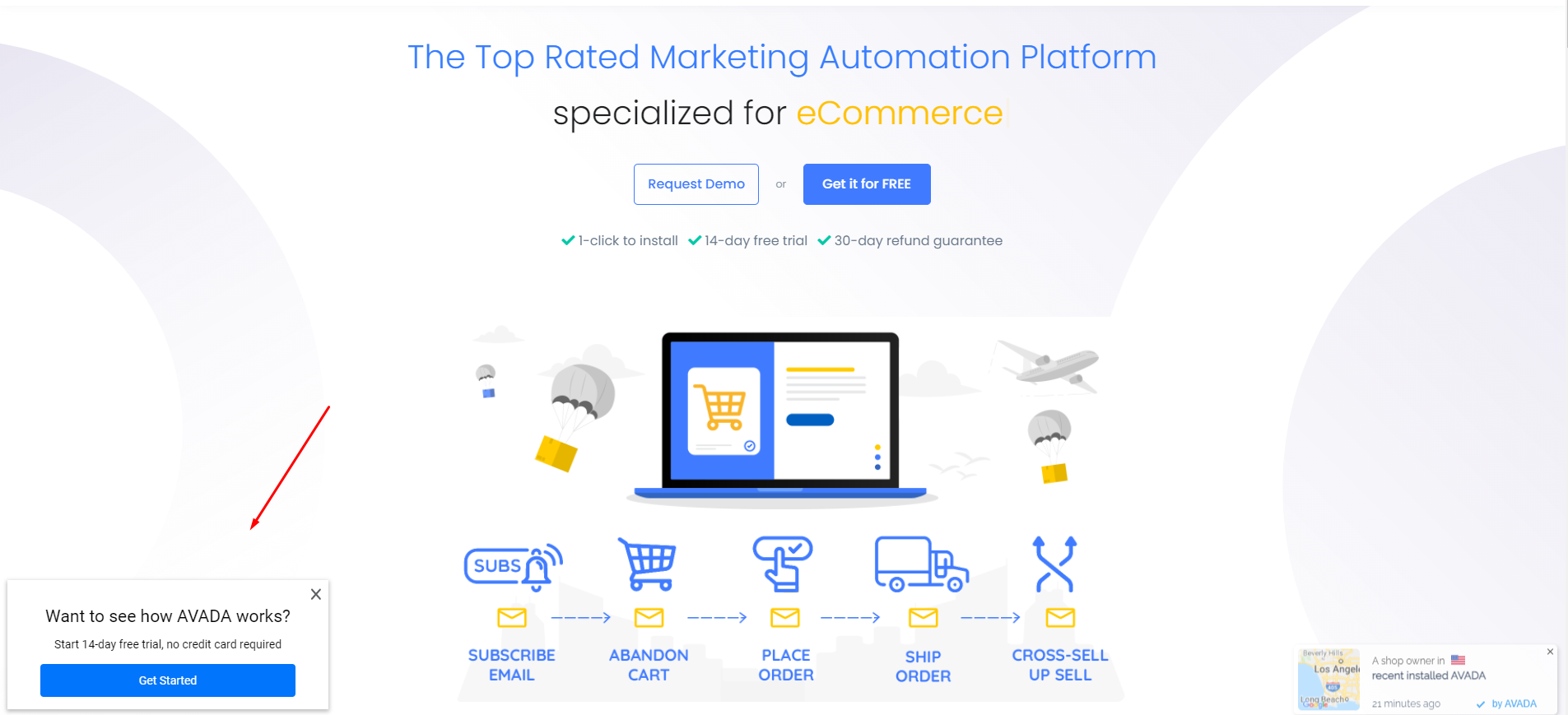 Smart SMS character count
One SMS on the editor page can look short because you use shorten links and variables. But in fact, when sending out, the character count can be longer which breaks your sms into multiple ones.
For better estimation of SMS count, we provide more accurate SMS character count in which covers your URLs, variables length when sending out. This help you control SMS cost and make sure it is under your budget plan.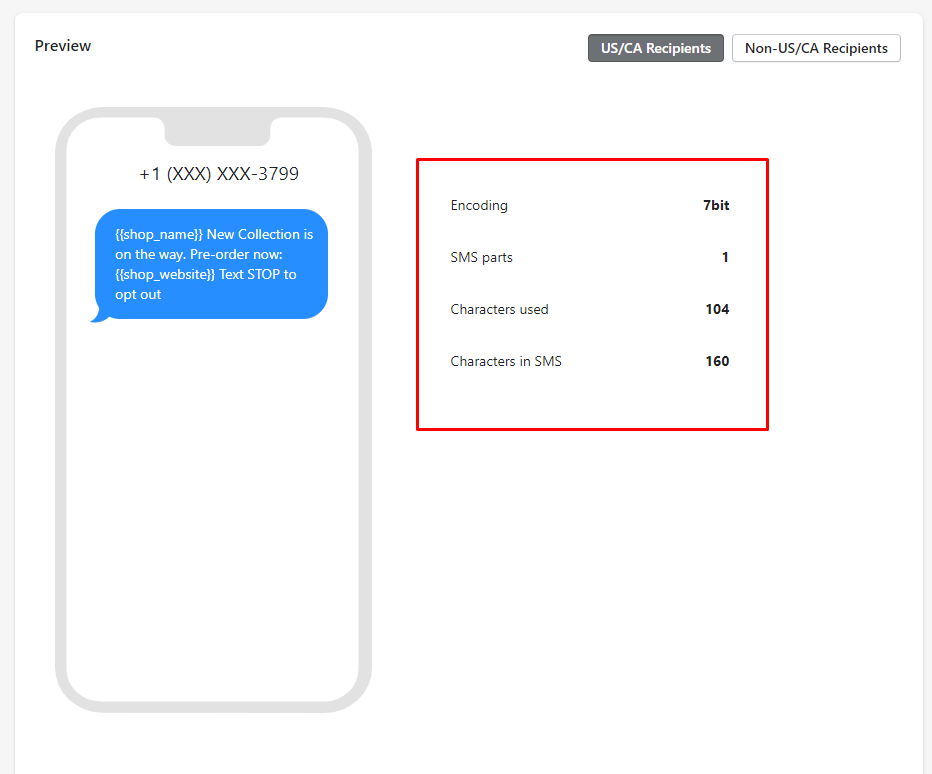 New Posts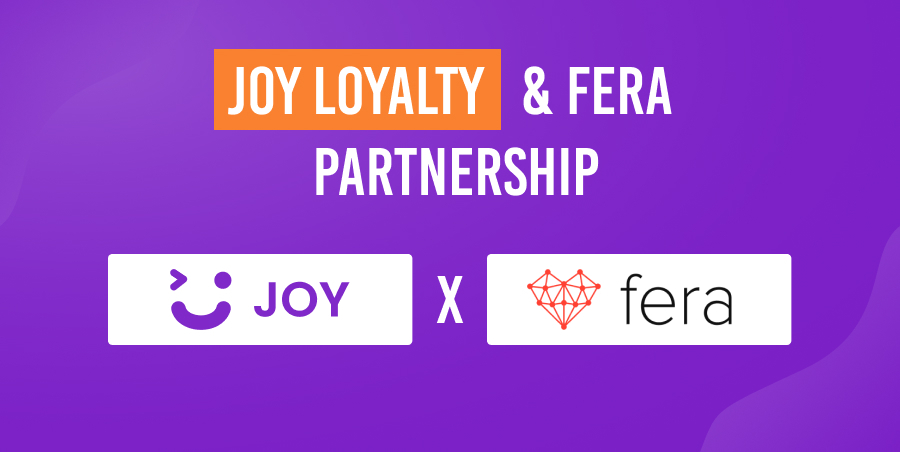 Subscribe
Stay in the know
Get special offers on the latest news from AVADA.
40k
subscribers has been joined!
Earn $10 in reward now!