Top 13+ Asian Wholesalers to Find Quality Products
eCommerce entrepreneurs are rising in number because of the convenience and powerful benefits that selling online brings. Not to mention unconventional selling methods such as dropshipping, which involves automating business processes by working with suppliers. They will produce, package, and ship the products for sellers - and store owners can focus on promoting products, supporting customers, and growing the business. The idea of eCommerce becomes even more tempting during this special time when the whole world would prefer to buy from their home.
Naturally, in eCommerce, you would rely on the suppliers a lot to make sellable goods, so finding the right supplying partner is a key factor in your success. Your offerings need to be attractive, durable, and usable for worldwide buyers. And Asian wholesalers rise as one popular source of quality products at reasonable prices.
If you are here, there is a high chance that top Asian wholesalers are what you were looking for. So, in this article, I'm going to give you a list of the best Asian wholesalers sites and companies, no matter the regions. It doesn't matter if you are looking for China, Thailand, or India manufacturers, this guide will definitely help you.
Why buying from top Asian wholesalers?
Asia has been on a consistent economic growth over the years. The region has seen a huge growth in almost every sector, including online media, eCommerce, traveling, and more. With a solid approach to product development for worldwide markets, the region's manufacturers have been known for quality goods at reasonable prices. China, Japan, and Korean, for example, have popular products and brands such as Huawei, Panasonic, and Samsung.
eCommerce in Asia might exceed $25 billion by 2020. By using the power of the internet, sellers can reach out and co-work with the region's suppliers more easily than ever. There are suppliers of all sizes and goods that you can do dropshipping. You can choose items in fashion, electronics, furniture, jewelry, cosmetics, and more. The shipping method has been improved tremendously, so even customers form the US, or Europe can receive their orders within just one to two weeks.
With a massive number of Asian wholesalers, you can definitely find one that is suitable for your needs. Let's see who they are.
Top Asian wholesalers
As you may know, China is a significant player in the supply chain, and the Chinese market has impressive growth in eCommerce due to the rapid development of the internet. Therefore, many of the Asian wholesalers in this list will be from the country. That said, there are still other wholesalers from Vietnam, India, or India that are rising in both number and production quality. I will try to cover all of them the best I can.
1. Aliexpress
The marketplace site was founded in 2010 in China as a sub-website of Alibaba and since then has become a household name in the dropshipping business. Aliexpress is one of the best sites for dropshippers, especially with support for English so worldwide sellers can work together. One major benefit of the site is that you can always find suppliers that are ready to sell goods on a per-unit basis.
Their categories are really diverse with both men and women clothing, cellphones, computer & office equipment, consumer electronics, jewelry & accessories, luggage & bags, shoes, kids, sports & entertainment, beauty & health, watches, toys & hobbies, wedding & events, automobiles & motorcycles, furniture, and still more.
If you want to buy in even larger quantities, learn a bit of Chinese and head to Alibaba, which is the largest wholesale marketplace you can find. You probably have heard of it, though, since it is owned by the infamous Jack Ma.
2. Chinabrands
With a solid reputation with dropshippers all over the world, Chinabrands is a top Asian wholesaler company that is spread to over 200 countries. It focuses heavily on dropshipping, so you have many features to assist your selling process, such as an API that can help process orders automatically and sync with your store. You can also access thousands of listings with just one click.
Chinabrands has 36 warehouses around the world, so you can reduce the shipping time tremendously. The product categories are diverse, too, so you won't have to worry about not having certain products that you want to sell.
3. Dhgate
Established in 2004, Dhgate is a top and long-time-coming Asian wholesalers site from China. It is trusted by dropshippers worldwide with top quality products at affordable prices. The site hosts over 30 million products in a wide range of categories, including Consumer Electronics, Apparel & Accessories, Computers & Networking, Health & Beauty, Toys & Hobbies, Bags & Jewelry, Auto, and more.
Dhgate provides dropshippers like you a protection plan, a secure refund policy, shipment tracking, and express delivery. If you are looking for new product ideas to add to your online store, then the site is definitely a worth checking-out option.
4. Global Sources
Global Sources is another popular wholesale directory that can help you start dropshipping worldwide. There are Chinese dropshippers, suppliers, wholesalers, and manufacturers on the site that work together. The site was founded in 1970 and is based in Hong Kong, making it the oldest Asian wholesalers address on our list. It gives you access to a wide variety of top products at really low prices.
The thing I don't like about Global Sources is the interface. The site's design is a bit outdated and doesn't help to quickly navigate products or images, which can slow down the selling process.
5. Auraa Fashion World
Now, let's try a new Asian wholesale site, which is from India. Auraa Fashion World is a wholesale site that is specialized in clothing making. It can manufacture all kinds of apparel with different clothing materials, textiles, and style. Since being founded in 1990, the company has always provided high-quality products to its customers. If you are thinking of dropshipping your own line of clothing products, then this is the company that you should work with.
Auraa Fashion World has an impressive infrastructure that includes a design studio, printing unit, weaving unit, embroidery unit, stitching, finishing, inspection, quality control, packaging, which are processed both by machines and humans. A good infrastructure ensures that your products are made more quickly and helps you sell better.
6. Leather Skin Shop
Leather Skin Shop is an Asian wholesaler that is based in Pakistan. The company makes original leather jackets in all types of styles and materials. It is also a trustworthy source for fashion dropshipping. If you are trying to target audiences that love jackets, this is definitely a company that you should try out.
They provide all kinds of leather shoes for men, leather bags for men, leather hats & caps, and leather jackets for both men and women. With a warehouse located in the US, you can ship your products to state customers quickly. Leather Skin Shop also has a flexible exchange and return policy with a money-back guarantee so you can sell with ease.
7. Silver Bene
Silver Bene is a wholesale silver jewelry company from China. You can get access to all types of sterling silver jewelry items through the site like earrings, collars, bracelets, pendants, and more. It has many products at good prices that you can pick up and resell or dropship.
The company was founded in 1994 and has categories of over 900+ products of sterling silver jewelry, jewelry accessories, and findings. Although it just got online in 2016, the company has been trusted by more than 2000 jewelry merchants around the world. All items must meet the jewelry standards of EU EN-1811 & EN-12472 and have 60 days return so you can have the best support.
8. Shenzhen Mascot Jewelry
Shenzhen is a famous modern metropolis that is known as an attractive shopping destination. This makes the companies based here having a good reputation for the products and dropshipping services. In those, Shenzhen Mascot Jewelry rises as a noteworthy name for jewelry.
You can access different designs of jewelry that can excite your customers. There are rings, opal, pendants, jewelry sets, and more. The company has a 400 square meter infrastructure and 100 staff to make over 10,000 products with high quality. If you are looking for a way to start your jewelry business, this can be the answer.
9. Style Korean
With cosmetics products, there is hardly a better place to look for quality items than Korea. The whole country is obsessed with keeping a good look, both men and women. So the products can be of the highest quality at affordable prices. The company also has one of the most convenient dropshipping software that anyone can use.
Founded in 2012, Style Korean has products from many beauty brands, domestic and international. The website works with three languages: English, Chinese, and Japanese so you can find products in the original names. Whether you are buying wholesale or small numbers for dropshipping, this is a good company to work with.
10. Kollectionk
Another top Asian wholesalers company for popular cosmetic products, KollectionK has a wide range of products in skincare, makeup, body & hair treatment, and more. It is also known for insane discounts both in price and quantity. You can get discounts on every order with just the worth of over $60. This makes their dropshipping program worth more if you are into dropshipping Korean cosmetics.
11. Chinavasion
As the name suggests, Chinavasion provides products from China, especially electronic goods. The price is really good for the quality, so you can make better profits from reselling or dropshipping goods. You get access to a wide range of products like wearable devices, Android TV boxes, projectors, Android tablets, Androids phones, and more.
12. Sunsky
If you want an alternative top Asian wholesalers site for electronic devices, then Sunsky is a good option. They offer resellers or dropshippers a wide range of products that can be really innovative. There are items like smartphones, security cameras, portable speakers, drones, and more.
13. Chinacift
As a trusted Asian wholesaler in automobile products, Chinacift is a good source for all kinds of items for every type of car. The main three categories of products are automotive cable, automotive gas spring, and automotive brake hose. The products have been exported to the US, Europe, South America, Middle East, and Asia. If you are looking for additional automotive products to resell, Chinacift is an ideal partner.
Final advice
Asia wholesalers cover every type of product and all parts of the world from Europe to the US, from Africa to the Middle East, and more. The products are not only high quality but also affordable, so more and more consumers have selected products from Asia for their own needs. After finding the suitable Asian wholesalers or dropshippers, you will need to establish a stable relationship for long term success.
This means you should know a bit about their language and culture to appreciate their collaborations. With the new digital age, we have seen more people working together through screens more than ever. So don't worry about the distance and start making money by selling products from Asia now.
Which products are you having in mind? Which Asian country would you try importing products from? And what is your business's strategy to thrive in such a special time for eCommerce? Feel free to share your thoughts in the comments section below, and I would love to talk. And, as always, best of luck on your eCommerce journey!
New Posts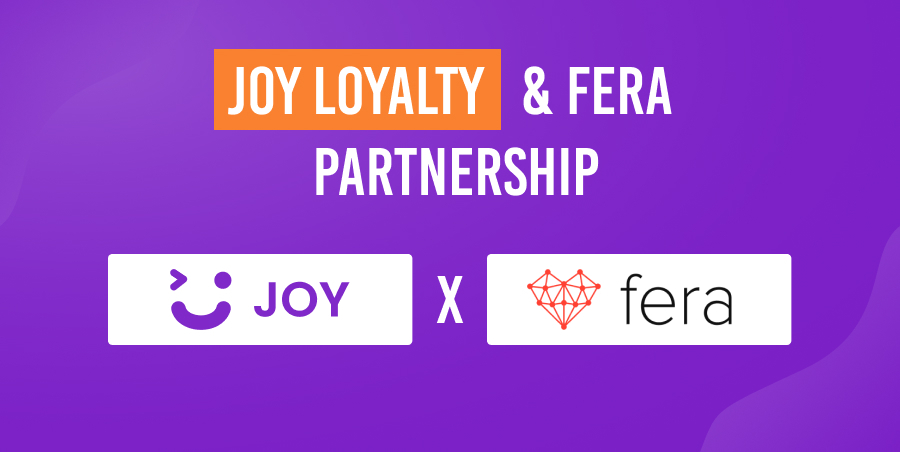 Subscribe
Stay in the know
Get special offers on the latest news from AVADA.
40k
subscribers has been joined!
Earn $10 in reward now!