3 Types of buyers and how to identify and target them
"To each his own." This statement turns true as far as your eCommerce traffic is concerned. Every person landing on your site has a different perspective toward spending money. While some keep adding products into the cart, without a care in the world; others might get anxiety before hitting the add to cart button. The spending habits of your target audience has a massive impact on not just your sales but also your profit numbers. By catering to their spending tendencies, you can influence the spending behaviour of your customers. And for that, you'd have to identify and target every group separately. If done successfully, you will not just improve the conversion rate of your store but also maximize your profits.
What are the three types of buyers?
Spendthrift: Spendthrifts are usually youngsters, in their 20s, who love to spend money extravagantly. This customer group comprises 15% of the entire population. Despite being small in number, they are nothing less than favourites of any store owners, and hence every seller wants more spendthrifts to be added in their customers' list. Basically, spendthrifts love to spend money. Just a little persuading push from your end would be enough to convert them into customers. People in this category feel little to no pain while spending money, and that is the driving force for them. While pulling out the credit card, they don't feel a twinge of guilt. Thus, once they've maxed out the limit of one credit card, they reach out for another. As far as saving is concerned, it is barely an activity that concerns them. Whether they're making four digits a month or five, their purchasing habits always remain in force.
Tightwads:
Comprising 24% of the population, Tightwads are those people who don't spend their money until they absolutely have to. They're from the saving lot. Tightwads have all the love for saving, and spending hurts them. They like holding onto their money for as long as possible. They spend less and save more, but are adamant about getting all the information about potentially-liked products from salespeople or commercials. Their perception of money enables them to consider it as a non-renewable resource. The reason why they don't like taking out their wallets is because, to them spending hurts. Tightwads experience a high level of remorse that can happen either during, before or after purchase. Often, they get stuck in irrational tendencies. And it takes a lot of time and efforts for tightwads to make a purchasing decision. Most of the times, they end up deeply analysing the pros and cons before buying any product. Towards them, the businesses have a mixed reaction. Those tightwads who have significant control over their thinking can be persuaded, but the process is extremely difficult. Therefore, it so happens that sometimes, sellers also have to hire extremely proficient and excellent salespeople just to get satisfactory amounts of sales out of tightwads.
Average Spenders:
Average spenders are the majority of buyers in a market with up to 61% of the population. They are the basic spenders who end up buying the most. However, compared to spendthrifts, converting an average spender into a customer is not as easy. In fact, these are the type of people who purchase only if they think that spending money is worthwhile and the product or service is appropriate enough. They put a lot of brainstorming into purchasing but never go beyond a limit. They take time to decide, weigh their options and only make a smart move. Also, if they're persuaded well, average spenders are likely to respond in a positive manner. In a way, they act as a balance between spendthrifts and tightwads. While the former has already decided to buy and the latter has decided not to buy; average spenders are nothing of that sort. Mostly, they are ready to buy if they think it's worth their money. With them, marketers and salespeople will have to personal investment courses most of the efforts. For them, the focus point is neither completely the pleasure nor the pain of making a purchase. They think about both these factors.
What should your goals be with each type of buyer?
The goal for Tightwad:
Tightwads, with their already-made decision of not showing interest in anything, are the hardest to please. However, keep in mind that this non-interested behaviour is very much penetrable. More than emotional tricks and appeal, they tend to respond to value propositions. Thus, the only goal with tightwads should be to close the sale with a benefit for both the parties. Since they could cover a large percentage of your customer base, make sure you take enough time before you try persuading them.
The goal for Spendthrifts:
With their inclination toward spending money, spendthrifts are the easiest to deal with. In a way, you don't have to focus a lot on them. Whether you put forth persuading techniques and tricks or not, it doesn't make a difference to them. Having said that, your goal with spendthrifts should only be to maximize your profits. To do so, you can try out emotional advertising as they respond best toward the same. While buying something, spendthrifts use more of their hearts than minds; thus, it could be a plus point for you. Also, you can even use visual strategies to convert them.
The goal for Average Spenders:
Considering that this one is the largest population segment; they should not be ignored. Unlike the other two, this segment is capable of making repeat purchases from the same customer, given they're treated properly and have a seamless experience. Therefore, with them, you can outline multiple goals. One of the goals should be to make appropriate sales, the other should be redirected toward establishing the trustworthiness and credibility of your brand among the consumer base. Only then this customer base will be fruitful for your company.
How should you target and sell to each buyer type?
When it comes to selling to each buyer type, you should identify them and target separately Using different techniques and tricks to improve your conversions and maximize your profits. Here is how you can do so:
Tightwads:
Keeping their need to save more and the analytical behaviour, targeting this type of audience would be best if done with relevant keywords, such as low-cost product, best deals on product, etc. in your content or Ad copy.
And for that, you'd have to invest some time and energy into finding what your target audience is searching the most. Using these keywords in your site and content, you can attract the audience. And once they have landed upon your website, the real struggle begins. Don't live with a hope that reaching into your site will automatically convert them into customers. On the contrary, you'd have to appeal them through analytical, straightforward and precise messages rather than emotional ones. To keep them hooked, you can showcase:
Graphs
Data
Charts
Statistics
Studies
Numbers
Metrics
Apart from this, make sure you emphasize more on the savings factor. And then, you can also try using negative signals, such as "Have you thought of securing the future of your family while saving money?" "Does losing money hurt?"
In most of the messages, make sure that you leave a tinge of money-saving benefit behind. There is nothing better that'd counteract the purchasing pain. If you can manage to help them overcome the spending pain, it won't take you much time to get loyal buyers.
Spendthrifts:
Since spendthrifts believe in an extravagant life, it would be better if you target them with keywords that speak exclusivity. So, make sure that you mention words like luxurious, handcrafted, handmade, unique, and more of the same genre.
On the website and your Ad copies, keep the messaging toward the pleasure side. Let them know that buying your products will assure them comfort and luxury and that having your products will make them stand out of the crowd. Also, pinpoint how your brand offers instant status, gratification and other apparent emotional needs. Refrain from putting too many convincing words as it will be deemed unnecessary. Contrary to tightwads, spendthrifts don't like a lot of analytics. Thus, you can try out:
Emotional advertising
Cute, heart-touching, visually high pictures
Playing with colour psychology
Coming to prices, a spendthrift's thoughts will only be redirected to prices if they're impacting their viewpoint of the pleasure-giving proficiency of the product. Having a higher price will make them think that the product is valuable; thus, higher the better. For example, if a standard hotel room costs $100 a night; a luxurious one charges $200 a night as the latter offers double the comfort. Thus, for a spendthrift, a higher price is an attractive force.
Average Spenders:
Since they represent the largest section of your potential buyers, you would have to invest your maximum marketing efforts on this population. Average spenders are smart, but they also share some of the characteristics with the other two groups. So, don't refrain yourself from picking a bit from the counterparts to form an all-inclusive strategy for average spenders. Basically, what majorly works for them is a combination of an analytical and emotional message. Thus, make sure that you implement a mixture of keywords in your content and ad copies. Their response toward metric-driven and emotion-driven marketing is maximum They prefer having free shipping, warranties, easy returns and guarantees Most of them need extra of everything With average spenders, using persuasive techniques will never fail. Furthermore, try to invest more efforts and capital in establishing the integrity of your brand. It could be by resolving issues within 24 hours, offering gifts, prioritizing your best customers with loyalty programs, etc. And it doesn't have to cost you a ton. Start by using free tools like HumCommerce to improve your conversion rates.
Conclusion:
If you target people according to their buyer type, you'll ensure that they come to your store with right expectations. This will improve the conversion rate of your store. Further by knowing the spending habits of your customers you can modify your marketing and messaging to not just increase your sales but also to maximize your profits.
New Posts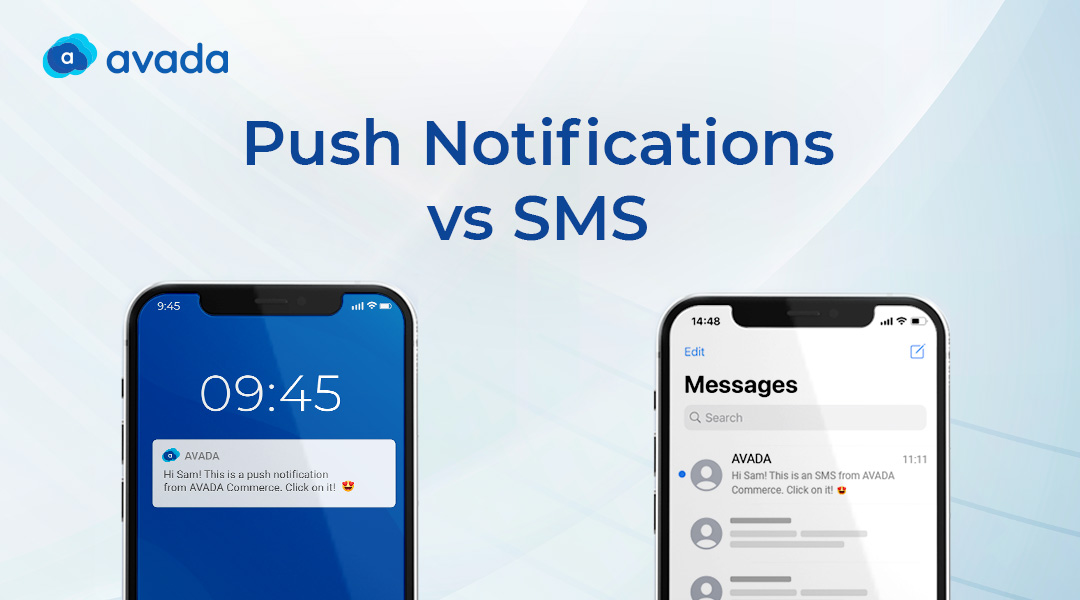 Subscribe
Stay in the know
Get special offers on the latest news from AVADA.
40k
subscribers has been joined!
Earn $10 in reward now!