How To Set Up Local Pickup In Woocommerce
How To Set Up Local Pickup In Woocommerce
Besides the normal shipping method, there is an emerging option that has recently been preferred by multiple eCommerce stores which is local pickup.
When selecting this method, customers will have to go to a certain place to pick up the merchandise they purchase instead of waiting for the shipper as usual.
So, why does it become the favorite shipping method for customers, and how to set it up in a WooCommerce store?
All will be clarified in this article. Besides, we also recommend you some useful plugins for better management in your store.
Benefits of Local Pickup
With the local pickup, customers will no longer have to wait for shippers to get the order. Instead, they can go to the pickup locations whenever they want, which is very suitable for people who have an unstable schedule.

Rather than the shipment options as usual, merchants can offer customers the local pickup service. Thus, people will have more options to choose from, which increases the store's credibility and plays a vital role in building the brand image in their minds.

In the local pickup option, customers will go to a certain location to pick up their orders, so both customers and the store can save money spent on hiring people to deliver the order.

The local pickup also helps entrepreneurs prevent the likelihood of failed delivery. There is no shipper to deliver the order that means there are also no cases of orders returning due to the shipment.
How to set up local pickup in WooCommerce?
Step 1: Open Shipping
Log in to your WordPress account and go to the dashboard. There, open WooCommerce and scroll down to Settings, click on it.
Then, open Shipping, which is placed at the top bar on the screen.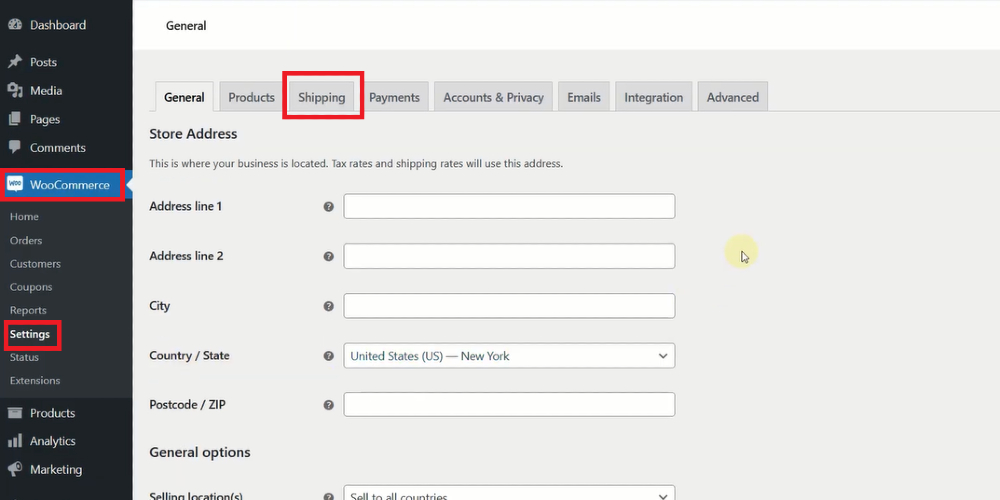 Step 2: Add shipping method
In Shipping, go to Shipping Zones and select Edit below the name of the shipping zone you want to change.
And, the information in terms of zone name, zone regions, and shipping methods of that shipping zone will be displayed on the screen. Click on the button Add shipping method.
Step 3: Choose local pickup
There are three options for you to select, which are Flat Rate, Free Shipping, and Local Pickup. Choose *Local Pickup** then click on Add shipping method and now the local pickup shipping option is enabled in your store.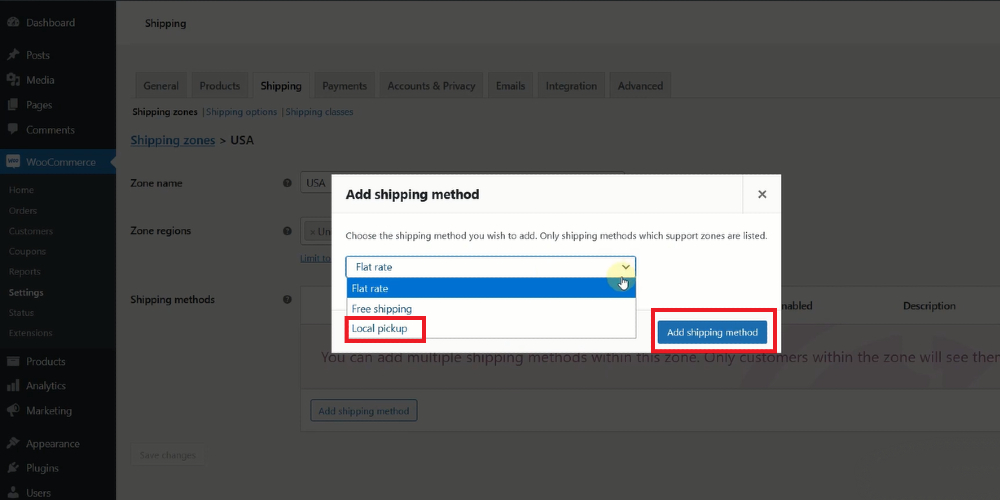 3 Best plugins to setup Pickup in WooCommerce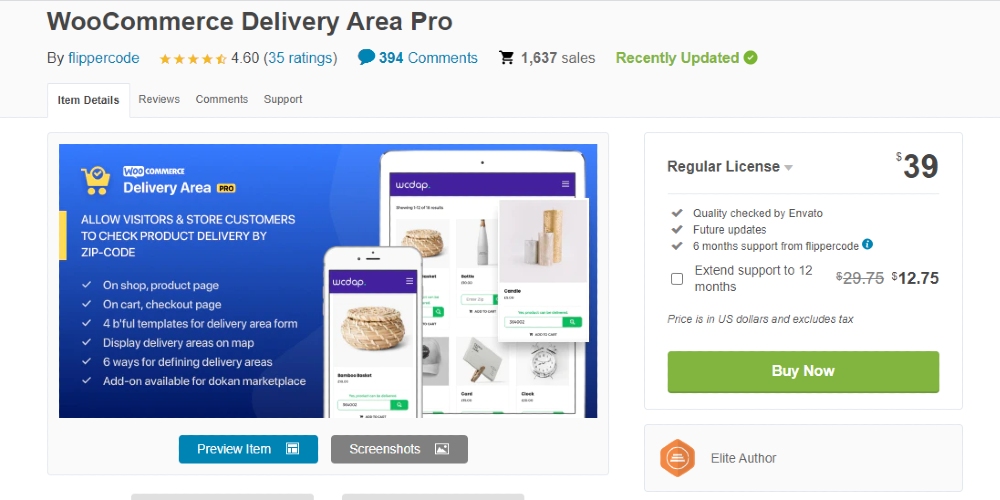 WooCommerce Delivery Area Pro is a mighty extension for store owners to set locations to pick up their goods. With the help of this plugin, users are able to set the local pickup shipping method to all the items at the same time. Also, the local pickup option can be set to specific products or the ones belonging to the same category. More than that, they can use Google Maps to select the exact location for people to receive their orders.
Key features:
Set local pickup for any products
Use Google Maps to embed the pickup locations
Allow customers and visitors to check the shipment by zip code
Create and manage a collection of products at the same place
Add order restrictions on specific delivery locations
Price: $39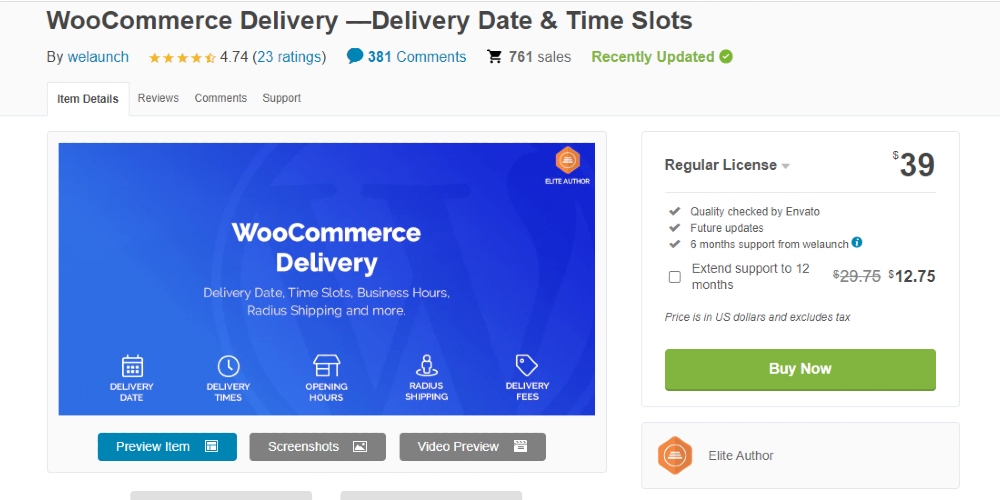 You can easily manage your local pickup shipping option via WooCommerce Delivery - Delivery Date & Time Slots. With it, you can freely add the local pickup shipping method and manage it easily. As the name suggests, another highlight feature of this plugin is about time. Store owners are allowed to set the opening hours, so customers will know when to pick up the order. In addition, it sends customers a notification about the suitable delivery time, which is really helpful for food since it often has short expiry.
Key features:
Allow local pickup shipping method
Let customers choose the date for delivering the order
Restrict the distance for shipping the order
Set limit for the order quantity in each day or time slot
Customize the notification of delivery
*Price: $39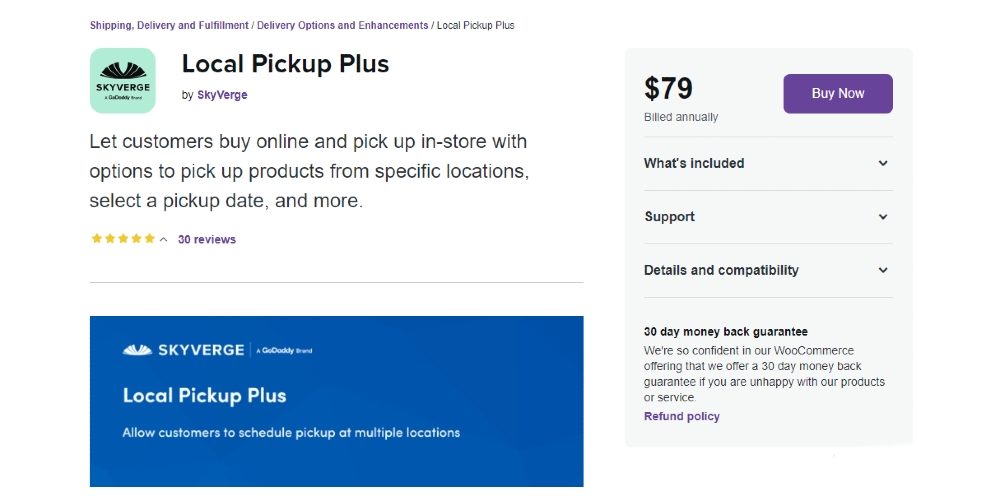 The last one in this list is the product developed by SkyVerge - Local Pickup Plus. This extension enables users to select a pick up location near their house to get the orders. With the help of Local Pickup Plus, you can solve the problem of the default pickup option in WooCommerce. That is, there is only one pickup location available for users. More than that, users are allowed to add specific pickup locations to each product, so it will be more convenient for people to get the product they purchase.
Key features:
Add multiple locations for picking up products
Allow customers to select the pickup location
Customize the pickup location of each product
Set cost or discounts for the local pickup option
Set the business day for picking up orders
Price: $79
Final words
It is not difficult to set up the local pickup in a WooCommerce store, so we hope that you will succeed in enabling this shipping option. And, if you are searching for a helpful plugin to manage your product delivery, especially the local pickup option, the three extensions above will be ideal options for you.
New Posts
Subscribe
Stay in the know
Get special offers on the latest news from AVADA.
40k
subscribers has been joined!
Earn $10 in reward now!