Shopify Cross sell Apps 2021
14+ Best Shopify Cross sell Apps from hundreds of the Cross sell reviews in the market (Shopify Apps Store, Shopify Apps) as derived from AVADA Commerce Ranking which is using AVADA Commerce scores, rating reviews, search results, social metrics. The bellow reviews were picked manually by AVADA Commerce experts, if your app about Cross sell does not include in the list, feel free to contact us. The best Cross sell app collection is ranked and result in May 2021, the price from $0. You find free, paid Cross sell apps or alternatives to Cross sell also. The Top 50+ Shopify Free Apps for Every Store.
14 Best Cross sell Apps for Shopify
Here is a list of 14 best Shopify Cross sell apps:
AVADA Marketing Automation by Avada commerce
AVADA Marketing Automation is tailored for eCommerce websites who want to build customer list and convert more sales. The platform supports all needful tools for your marketing: Automations workflows include Abandoned Cart Email, Welcome Email, Transactional Emails, Cross-sell and Up-sell Email, etc. All workflows are pre-built with a ton of presets.
Also, AVADA allows stores to send mass emails via newsletter campaigns with pre-designed templates that look like a pro. With AVADA Email Editor, everyone can edit email and build a beautiful branded template with our powerful design suggestion tool.
Besides, you can send SMS Automation and mass SMS to your customers using AVADA to get an ideal open rate up to 98%.
Another main function that AVADA offer is stunning Sign-Up form to collect quality leads for your shops. With a dozen of advanced functions such as Re-engagement, Double opt-in, Email validation, etc. you can collect potential list and higher the chance to convert them successfully.
AVADA offers Free plan for 500emails/day and 1000 contacts. Pro plan starts from $9 which enables unlimited sends and many advanced features. Just explore it yourself!
Highlight features
Automation workflows: Abandoned Cart, Welcome, Transactional emails, Cross-sell, Up-sell emails
Newsletter campaigns
SMS automations and newsletters
Drag and drop email builders for non-tech people
Ready-to-use email templates
Stunning Spin-to-win & Popup to collect leads easily
Advanced segmentations and reports
Price: Free
Rating:5.0 / 5
Candy Rack – One Click Upsell by Digismoothie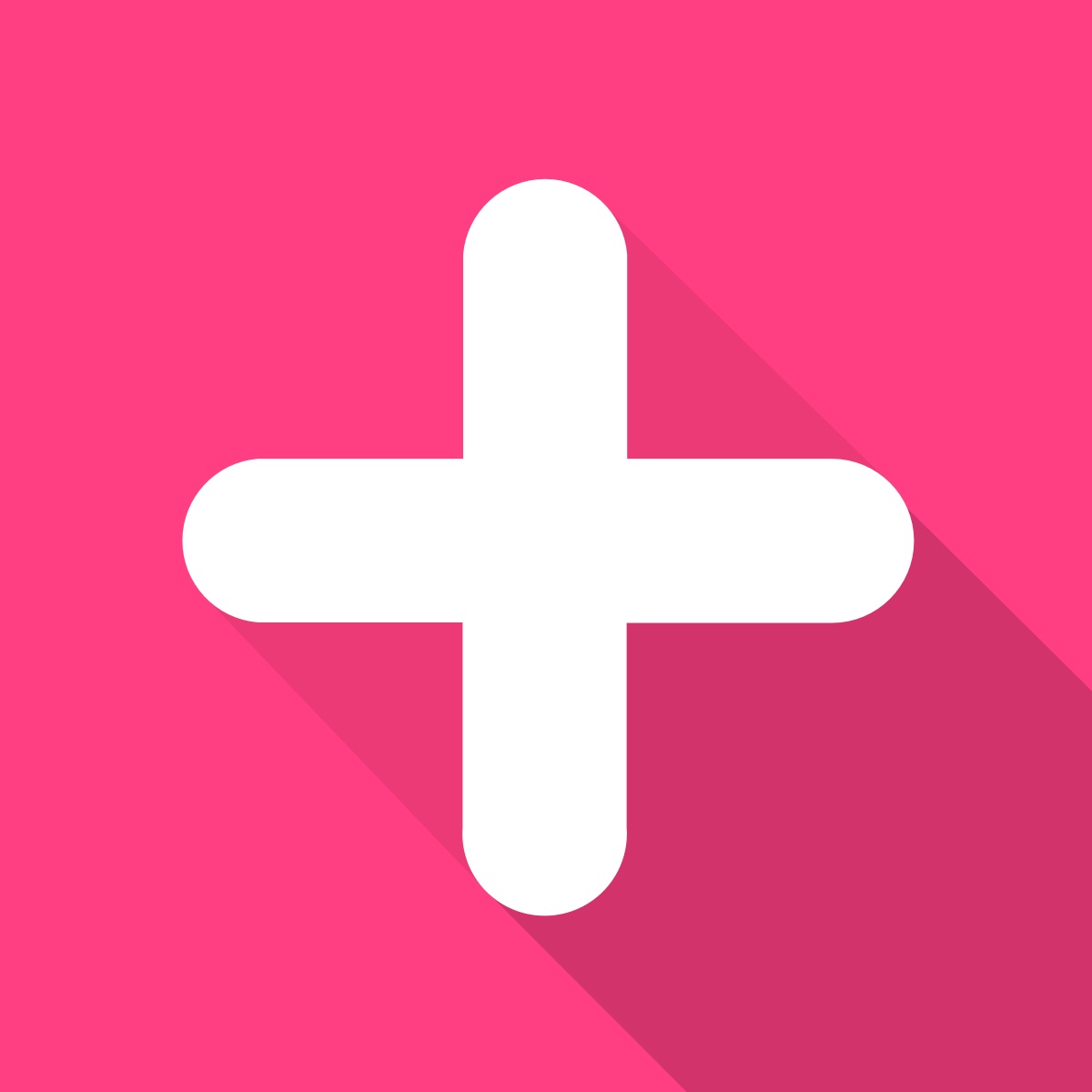 There is a Shopify app that allows the Shopify store owners to use the effective Upsell to increase their sales is this Candy Rack app. This app was developed by Digismoothie- Shopify app developer for years to bring the app users the best experiences. By the experienced team in Shopify, the Digismoothie used the updated technology for this Candy Rack app. The outstanding features of this app compared to others are simple, slick and effective.
Although the Candy Rack app is an app, it can integrate all the functionalities in Shopify such as currency converter. Therefore, it is easy for Shopify store owners to boost their business worldwide. Moreover, by extra services as well as free gifts and sugessting frequently bought items, this app also allows the shop owners to support their customer to buy upsell and related products. With One-Click Upsell Popup, it is easy for the visitors to buy their expected products based on their past purchases. In addition, this app is responsive to other facilities such as a mobile phone.
Besides, the app users can set their service's prices on the admin dashboard. The fully automatic upsells which are based on product recommendations API are also powerful tools to use AI algorithm to maximize their sales. The Shopify store owners enable encourage their customers to buy more by the Add to cart button which allows the customers to add any item anytime before they purchasing.
The Candy Rack app provides a slick and responsive upsell popup, which helps the app users to increase their competitive advantages in this lucrative marketplace Shopify.
Highlight features
Use predefined upsells to design by customer's preference
Encourage customers to buy more with gift wrap, extended warranty
Provide One-Click Upsell Popup in the cart
Easy to adapt to other screens by responsive
Support international business with currency converter
Price: From $19.99/month. 14-day free trial.
Rating:4.7 / 5
Wiser ‑ Personalized Product Recommendations & Upsell by Expert village media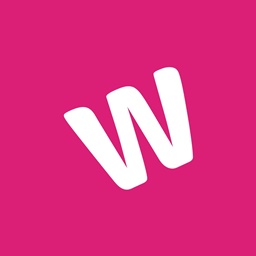 Wiser by Expert Village Media is a Personalized Recommendations and Product Upsell app that helps the Shopify merchants in increasing their conversion rate on store by showing different recommendations widgets to customers.
Wiser allows the merchants to show the recommendation widgets like Handpicked Recommendations, Related Products, Trending Products, Frequently Bought Together, Top Selling Products, Recently Viewed, Increase conversion rate by 20% to 30%. Multiple preset templates available to choose from to match the store branding. Highly customizable and more.
Highlight features
Multiple recommendations widgets in single app
Automatic setup process, no manual work required
In Depth Analytics system to show sales made by the app widgets
Allows to show recommendations on Thankyou page too
Allows to show recommendations on all pages of store including cart page too.
Price: From $9.99/month. 15-day free trial. Additional charges may apply.
Rating:4.8 / 5
VITALS: 40+ apps in one by Vitals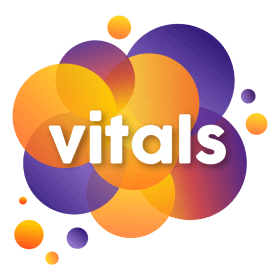 Would you want to attract more customers? Would you like to capture customers' interest when visiting your store? Do you want to multiply the types of marketing forms? These questions are solved when your business chooses VITALS: 40+ apps in one, which is created by appsolve. The app provides a lot of distinctive features. First, VITALS serves as a review picker, which means that it will gather customers' feedbacks and send to stores' managers. By doing this, you can easily analyze their shopping trend, their favorite items as well as measure the effectiveness of the marketing campaign. Second, you are able to convert currency when you boost your app to work in many other countries in the world. VITAL allows exchanging currency units in more than 160 countries so that customers can understand how much it costs regarding their frequently used currency. Last but not least, the app can connect with other social media like Instagram, Facebook, Youtube and so forth to push brand recognition. Through the connection, your products can be launched online marketing to reach more potential purchasers. Just pay $19.99 per month, you can use the full package of the app. Don't hesitate, download now!
Highlight features
Reduce the number of cart abandonment
Import reviews from Loox or AliExpress
Collect customers' reviews
Integrate 40 more apps in one tool
Update discounts for buyers
Price: 30-day free trial
Rating:5.0 / 5
Cross Sell by Cross sell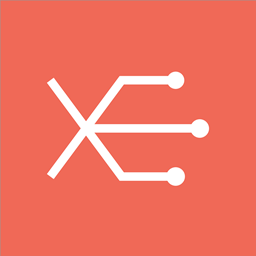 If you want to find an app that helps you to recommend your consumers with related products with what they search, Cross Sell can provide you with even more. Particularly, this tool allows you to create related products for each item in your store and show them on both individual product pages or cart page. You can choose to show up to 15 cross-sell items per page. Moreover, you can set up the app to hide out-of-stock products and show the ones which are currently in stock then it will improve the buyers' shopping experience and encourage them to become loyal customers. Besides, this software will automatically hide products which are in consumer's cart already then your consumers will not pick one thing twice and as a result, save their shopping time.
Highlight features
Allow users to create cross sells on product and cart page
Display in stock products only
Hide the items if already in cart
Available to show 1-15 cross sell products per page
Easy to customize the heading text and design
Price: $19.99/month. 10-day free trial.
Rating:4.9 / 5
Frequently Bought Together by Code black belt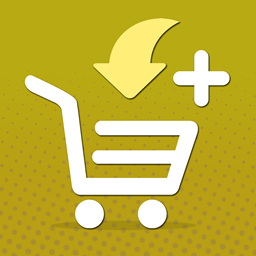 Frequently Bought Together, which is provided by the Code Black Belt team, is an essential tool for all Shopify e-commerce store administrators to help the customers add a bunch of related products with only one single click by featuring Amazon-like Bundle Recommendations, upsell, and discounts. In details, this application can analyze the previous orders in your store database with a high accuracy by using data mining algorithms. By doing so, it can release a memory graph with items which are usually added together to the cart. There will be a bundle, that is comprised of various frequently-bought-together products, displayed when a visitor come to the product page. On top of that, you are allowed to let your customers remove any of the selected products with a user-friendly interface, Conveniently, if customers select the desired variants from your store's variants, their images and prices will be refreshed automatically. Install the app now to bring many significant features into Shopify in a very convenient way!
Highlight features
Display Frequently Bought Together widget like Amazon
Analyze and create a memory graph of frequently added products
Select and display a bundle comprised of the products by default
Add the product to the cart with one click
Help your customer in selecting the desired variants
Price: $6.99/month. 30-day free trial.
Rating:4.9 / 5
Personalized Recommendations by Expert village media technologies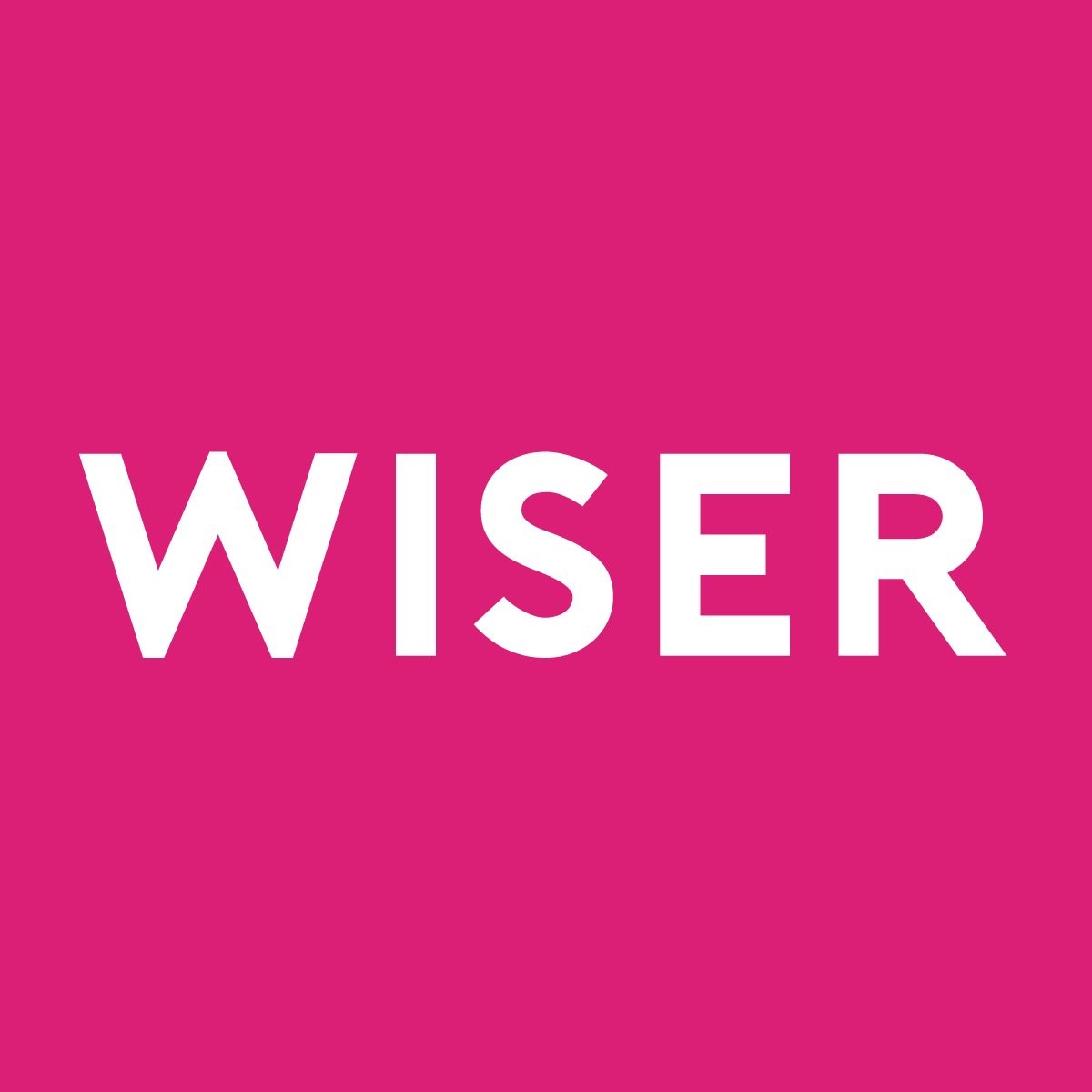 Expert Village Media Technologies agency has brought many apps for online sellers especially in Shopify marketplace. This market is so competitive because there are millions of shops want to sell their products. Many of them are selling the same products but they have different revenues because of their different strategies. It is possible for the Shopify store owners to suggest multiple items besides what the customers actually want to buy by Cross-Sell.
The Wiser App does not only give recommendations for visitors but also they are personalized. Therefore, all the related Products & Cross Sell by Wiser are trustful. Moreover, they are also a powerful tool because this app has multiple highlight features such as an Also Bought button which allows the app users to encourage the customers to buy more and more. In addition, this Wiser app also helps their stores be updated with weekly-data via emails or from the Analytics of this app. Besides, the Shopify store owners can easily show their product recommendations according to multiple tags such as collections, vendors, etc.
Wiser Related Products Cross Sell app also brings the users with the other good features. For example, the app users can choose what products they want to display their featured products or to add these sections into their websites anywhere. Besides, without coding or changing ant HTML in the site, everything will be automatical. Therefore, it is easy for the Shopify store owners to manage their shops through the app dashboard.
The fact that this Wiser App boosts huge sales as well as the customer's satisfaction with the product recommendations. Furthermore, this app is a fast, user-friendly so it can work well in any Shopify stores. It will be regret if the online sellers do not try it today.
Highlight features
Show the cross-sell recommendations
Update weekly-sales data
Display recently-viewed products
Easy to track sales in Analytics of this app
Support to increases conversions by Personalized recommendations
Price: $9.99/month. 7-day free trial. Additional charges may apply.
Rating:4.8 / 5
Upsell Hero ‑ Cross Sell by Booster apps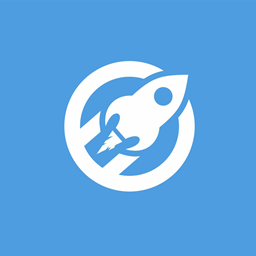 If you are looking for an app that save you the hassle of worrying about increasing store revenue, then Upsell Hero ‑ Cross Sell is designed for you. Created and designed by Booster Apps, this is an effective tool for online entrepreneurs to acquire more sales, growing their business. Instead of using annoying popups, this amazing app provides you with a quick color picker that enables you to easily design the cart to match your store's theme, capturing customers' attention and incentivizing them to spend more. With this app, you are also allowed to display customizable targeted products to the right customer at the right time, which helps optimizing your upselling and cross-selling campaigns. So don't hesitate to install this app just with one click and see how it helps boost your revenue!
Highlight features
Easily design the cart to match store's theme
Integrate offers into carts
Upsell customizable targeted products
Easily set up with quick color picker
Using cross sells to increase revenue
Price: From $14.99/month. 7-day free trial.
Rating:4.5 / 5
Cross Sell Pro by Buddha apps
With the vision to bring the most effective apps for Shopify store owners, the passionate Budda Apps team want to help them build up a great store. They have developed a useful app to boost their sales as well as increase customer's shopping experiences that is Cross Sell Pro. Especially, this Cross Sell Pro App is totally free so that online sellers can save a lot of money while they still can maximize their sales.
By many helpful features, for example, Cross Sell Pro App allows the app users to create a beautiful and updated Ground Design which will be impressive to their visitors. Moreover, the automatic Algorithm is an effective tool to increase the cross-sell by the Also Bought button. By recommending the relevant items to customers, it is easy for users to maximize their sales. In addition, the Budda Apps team helps the Shopify store owners to have competitive advantages compared to their competitors with mobile-friendly functionality. Besides, integrating with product reviews will allow the Shopify store owners to have the best data as well as increase the convention.
The other functionalities in this app also support a lot for the Shopify stores. Firstly, integrating the Add To Cart button will simply the customer's shopping process so that they can buy more and the app users also earn more. Furthermore, the Shopify store owners enable increasing customer's satisfaction by giving them Comparision of Price. Last but not least, the Photo Gallery on Product widget with 3D animation is a powerful tool to make the visitors come back again.
Because the recommendations are based on the real data of the Order Data in the last purchases, all of them are powerfully influenced the customer's buying decisions. That is the reason why the Shopify store owners should use the Cross Sell Pro app.
Highlight features
Update Built-in design to impress customers
Smart and real-time recommendations
Maximize sale by Also Bought button
Easy to adapt to mobile screeen
Integrates with product reviews
Price: Free
Rating:4.9 / 5
Swagify by Genome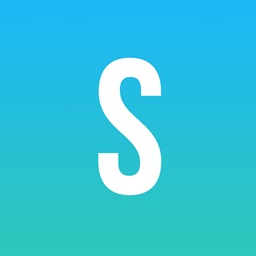 Swagify, which is developed by Genome, is a wonderful application for every Shopify administrator to create many customizable offers and increase your sales. This is an perfect app for you to upsell, cross-sell, and promote your products. Whenever a customer is qualified to get the promotion, Swagify will automatically display a popup that includes free/discounted/suggested products chosen by you. Additionally, there will be a little slide-out drawer to show how much your customers are benefitted from that offer. There are four types of promotion for you to choose from inluding: item based promotions, cart total based offers, buy 1 get 1,and cart page promotion. More importantly, For each promotion, Swagify automatically provides you reports to that you can get more insights about your customers and improve your business. Do not hesitate to install Swagify and increase your sales! Keep in mind that a 14-day free trial is offered for you!
Highlight features
Perfect for people who wants to upsell, cross-sell, and promote products
Allows creating multiple customizable offers for your customers
Displays a popup if a customer is qualified to get the benefits
Provides four types of promotions for you needs
Provides you valuable reports for each promotions
Price: $19.99/month. 14-day free trial.
Rating:4.4 / 5
Cross Sell ‑ Cross sellify by Zooomyapps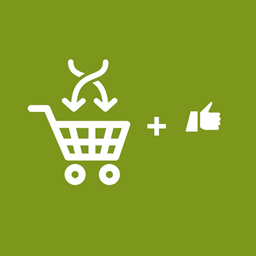 Cross Sell- Cross sellify developed by Zoomyapps is a powerful app for your store to increase the revenue. It has plenty of beneficial widgets. Here comes some of them. First of all, it upsells your products by directing recommended items to visitors. Thanks to this, you are able to get more sales and earn more money. Secondly, this app allows you to create cross-sell for item page. With that, you can introduce different products on the cart page which are relevant to each other. Thirdly, by displaying recommended items which customers are most likely to purchase, this app drive a large number of conversions to your store in an effective way. Finally, it also shows a detailed report of the total cart revenue for you to view. Let this app be your supporter by installing it now.
Highlight features
Upsell products to increase your sale
Allow you to create cross-sell for item page
Display relevant items to clients
Drive more conversions to your store
Show detailed report of total cart revenue
Price: Free
Rating:5.0 / 5
BestUpSell ‑ Sales Pop‑up by App developer group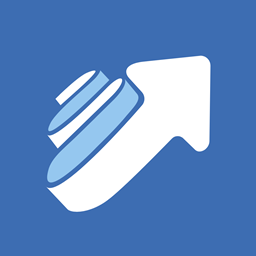 How to increase the revenue and succeed in the marketplace as Shopify is the question that all Shopify store owners are looking for an answer. The best way to maximize their sales and profit is by installing a tool as BestUpSell app. Moreover, to manage customers satisfaction, this app also supports users with multiple highlight features. The Average Order Value (AOV) which is an effective tool acquires the customers to motivate them to buy the products.
As the Shopify store owners enable contributing the beautiful and stunning websites, helping the power of Upsell offers. All the features of this app will support the online sellers to simplify the shopping process; therefore, they can save much time for their shoppers. By the cross-sell launching, the shop owners are easy to maximize their sales. Furthermore, for the new potential customers, they will be attracted to the beautiful and customizable popup. By this app, the users can segment their customers based on their geographic locations.
In addition, this app is not only simple but also effective for any online sellers with additional functionalities. The shop owners will more easily achieve their success with high-quality pre-oder service, and different variations for their products.
Highlight features
Support to upsell after checking out
Launch cross-sell group
Provide beautiful and customizable popup
Create bundle offer
Target the geographic location
Price: $5/month. 7-day free trial.
Rating:5.0 / 5
Also Bought Cross Sell by Arctic grey ltd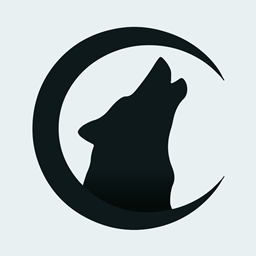 Amazon is known as the most powerful E-commerce as well as lucrative markets in the world. The reasons why this marketplace is so successful are its amazing functionalities. One of the most important strategies in this market is Customers Who Bought This Item Also Bought. By this effective recommendation, Amazon had a breakthrough in their business. In Shopify, the Arctic Grey Ltd also bring the Shopify store owners an app which is the same as this functionality in Amazon is called Also Bought Cross Sell app.
With the main features as Amazon's functionality, this app brings the users a number of simple elements such as virtual shopping cart with related items. By tracking the product that a customer has bought in the past purchase, this app will suggest them other items. Therefore, it helps the Shopify store owners to maximize their sales. The currently viewed products will encourage shoppers to buy more and more. Moreover, this Also Bought Cross Sell app allows the app users to customize what products each of customers can see.
When the Shopify store owners install this app, their shops will be professionally decorated and arranged. Showing the related products based on the ordered products is a good strategy to increase sales effectively. Besides, before launching the products, the store owners can preview them by clicking the Preview section.
Highlight features
Have the same features with Amazons functionality Customers Who Bought This Item Also Bought
Provide the suggestions to other relevant products
Professionally decorated themes
Fast operation to save a lot of time on loading page
Connect relevant items to increase the sales
Price: $7/month. 14-day free trial.
Rating:4.7 / 5
Cross‑Selling Emails by Seller panda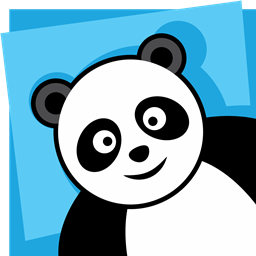 There are a lot of customers in the Shopify marketplace coming to the shop; however, the number of visitors who just come and go is also dramatic. The Cross Selling Emails Shopify app is the solution for the online sellers to motivate the customers to repeat sales. By sending a post-purchase email, this Cross Selling Emails app helps the store owners to recommend the buyers about their top products. Moreover, the online merchants enable choosing the templates which make their shops more outstanding and impressive. In addition, it is possible for the store owners to optimize the marketing campaign with customizable email templates. All the marketing emails will be sent individually and automatically to increase the customer's convention as well as the sales. Last but not least, without coding knowledge of HTML, it is easy for the app users to install this app.
Highlight features
Boosts your repeat sales by sending an email to buyers.
Create the beautiful good-looking templates
Provide ready-to-use templates no coding
Automatically send the customers after purchasing
Easy to collect the social proof to support the sales
Support to increase the sales via Facebook, Messenger
Price: From $2.99/month. 7-day free trial.
Rating:5.0 / 5
How AVADA.io ranks Shopify Cross sell apps list
These above 14 Cross sell apps for Shopify are ranked based on the following criterias:
The ratings on Shopify App store
The app's rank on search engines
The prices and features
The app provider's reputation
Social media metrics such as Facebook, Twitter and Google +
Reviews and assessment by AVADA.io
Top 14 Shopify Cross sell Apps
Special thanks to all vendors which contributed the best 14 Shopify Cross sell apps. We honestly recommend you to give every app above a try if possible. We create Shopify apps review series with the aim of helping Shopify online stores find the best Cross sell for their website. All of the information on the review (including features, description, prices, and links) is collected from the vendor's website or their own published page/ selling channels.
The list of the 14 best Shopify Cross sell apps is kept up-to-date on a regular basis by our team. Please feel free to reach us out if you have any questions related to this app review.
Don't see your app on the list? Wanna contribute more content to this review? Contact us
People also searched for
shopify cross sell apps

cross sell apps for shopify
top cross sell for shopify

top shopify cross sell apps