Shopify Prestige Theme Review: Is It Worth Your Money?
If you are new to the Shopify platform, then you have to take note that not all Shopify themes are created equally. The reason is there are several themes that are designed for technology; meanwhile, others are developed for toys. And the problem is selecting inappropriate themes can result in bad effects on your online store.
Then, an arising question can come out from you what kinds of themes should be used for your eCommerce website while you are among so many themes out there. In this article, you will be introduced Shopify Prestige Theme - the most functional and beautiful theme in Shopify. It can become your solutions to stores whose owners are earning money or stores whose owners only have enough finance to run a business online.
Table of contents
What is the Shopify Prestige theme?
The concept of prestige theme is sometimes hard to explain, but you can simply understand that the Shopify Prestige theme is launched for fashion. That means if your store is selling clothing or bags, there might be a few of Shopify Prestige themes that are suitable for your stores. In addition, although Shopify Prestige themes can be used for other niches, including cologne and perfume, it is ideal to use them for fashion and beauty niche.
Shopify Prestige themes consist of three different styles. They are Allure, Couture, and Vogue.
The Allure Style
The Allure style is loaded with a very large page photo occupying the whole width of your screen. On that banner, you are able to place two buttons for your visitors to click on. This banner works well as a unique slider and the quantity of three are the maximum sliders you can put on.
As you can see, the menu of your shop will be located at the top of the left corner. Menu buttons can be expanded, which relies on each category you tend to create. Under this banner, you can insert a row of the best-sellers by choosing which one is shown and each item box can be packed with two photos. If your customers point their mouse on it, the picture will change.
Below that, the theme empowers you to add other sliders to a new collection for your introduction and you can repeat this some times on your landing page. Besides, you are able to insert sections with up to five links. Each link will show different photos in this particular section.
This Allure style offers you the option to display featured items on your home pages, then your customers can see your photo, description, available variants, and the Add to Cart button immediately. And at the very bottom, you can easily insert a footer section, a blogroll, and an email subscription box.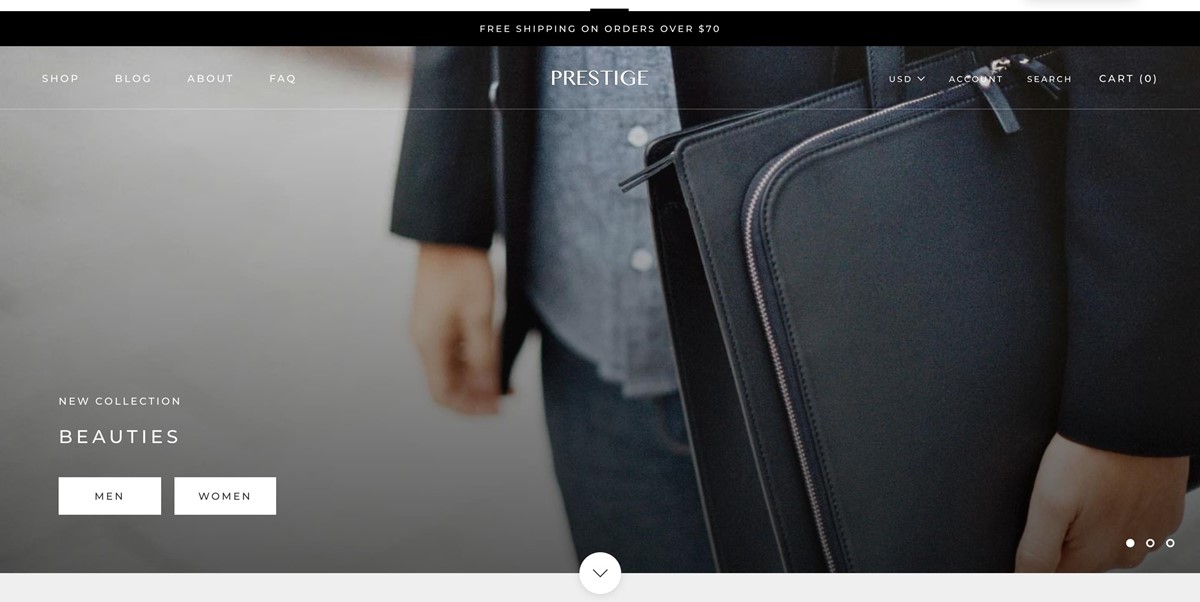 The Couture Style
Like the Allure style, the Couture style has some similarities. With this style, you are able to upload four images for your sliders and they will also occupy the whole width of your screen. At the same time, you can insert up to two call-to-action buttons located inside your slider.
The Couture style's menu is put at the top of the middle. You can add up to four images in one section below each slider. Every slider is packed with an area for the item's name and its price. Furthermore, users are allowed to create a section for your own collection, a product section with its price, along with the Add to Cart button, a blog roll, a video section, and a footer menu with email subscription boxes.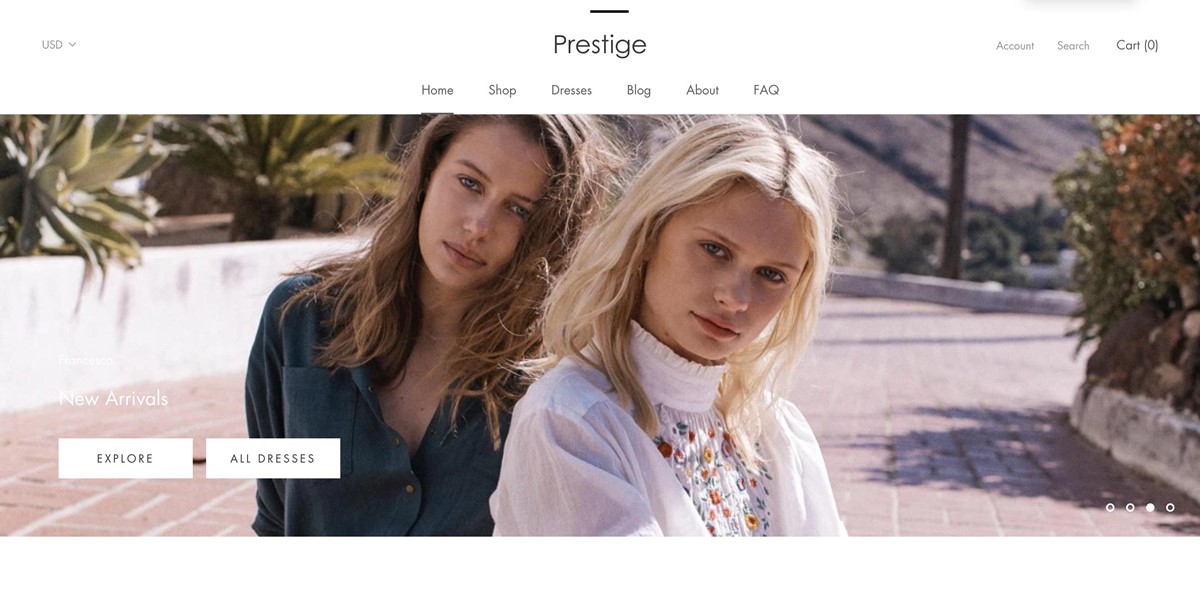 The Vogue Style
The Vogue Style is different from the above styles. The sider that will be on the top of your pages will also work well as your menu's background. While your menu is put in the middle of the top page, you are empowered to use only three different slider pictures. You can also move those buttons inside the slider to the middle of the bottom left. The rest of your theme capabilities for Vogue style are not different from the above two styles.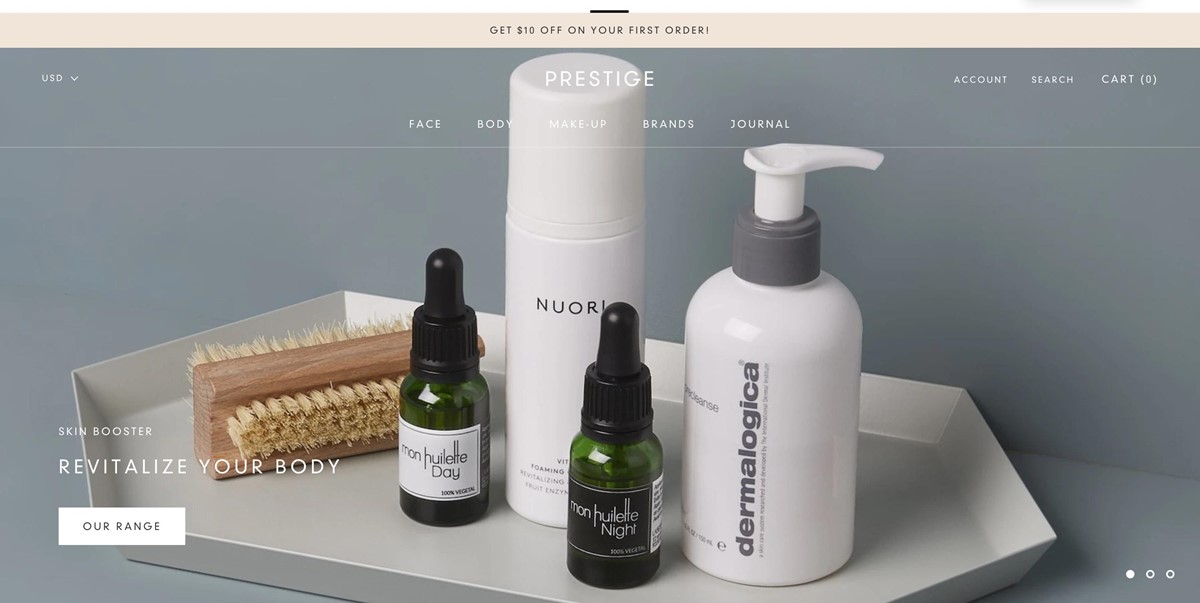 Related Posts:
Prestige theme Main features
The main theme features of the Shopify Prestige theme aim at making your online stores unique that is compared to others. Not all of the features are the same; however, there are little things you might take note that can make huge differences.
Image Hotspot Linking
If you already posted a picture on Facebook, you know that you could tag the name of your friends on that photo. After that, you can choose from the list of your friends who this person is. Right after a person sees your photo, some texts will appear if you tap on this face.
Image hotspot linking somehow works like that. One of the biggest differences is that you can tag parts of an item in each photo. In case you tend to sell shoes, texts will be added on a hotspot such as a shoelace.
If there is a person who points or clicks his mouse on this shoelace, the text will appear. On that text, you can say that it is created from the high-grade woven fiber. What you can type there will be displayed to your customers when he taps this shoelace or hovers his mouse over it.
In fact, this is one of the greatest features since your customers will not need to go to your product page anymore. This makes your discovery and management become easier and you can place those highlights on each item.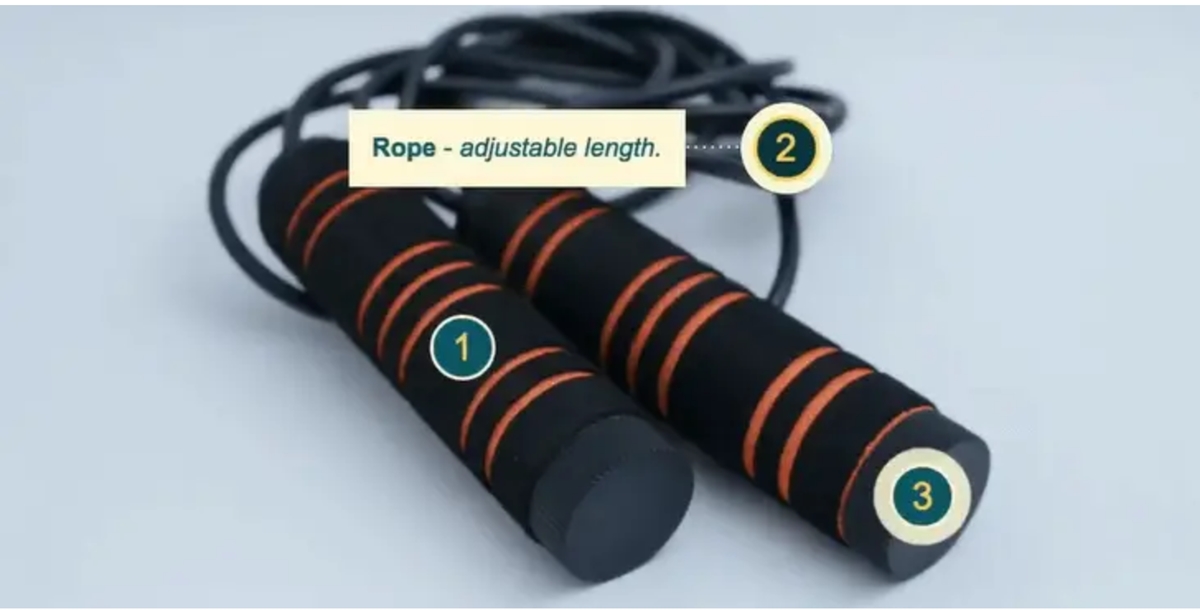 Responsive design
Basically, your photos can be pixelated in many themes, but with the Shopify Prestige theme, this does not happen. A large photo can be put and the quality can be maintained. Hence, the photos will keep clear and crisp. Photo clarity can break or make sales. You should keep in mind that blurry pictures make your sites look like it is completed by an amateur or visitors might think that you copied this photo from somewhere else. Photo clarifies is priory in many web stores nowadays.
The point is not all of the themes support huge pictures. Some themes will crop your photos automatically. The Shopify Prestige theme is tailored to display large images and you can check this from your sliders or banners of the demo.
Fullwidth Instagram Feed
Shopify Prestige themes also confer a section that allows you to add your Instagram pictures. In this kind of section, you need to link to your Instagram pages.
Related Post: Using Instagram for Business: Attract Customers with Visual Content
When you are done with the Instagram integration, your store will now feed on your Instagram page. You can display a maximum of four photos. Whenever a customer sees this, he or she can show their emotion to that photo and a "love" vote will be added automatically to your Instagram likes for those photos. As you can see, there is a button where your customers can go as well as visit your Instagram account.

Free stock photo
If you are looking for free stock photos, then you are in the right place. Burst is known as a part of the Shopify company where its users can receive its free images to make their sites become more attractive and professional. Photos are free and they are taken well by talented photographers.
Here is the list of some sample categories:
Women
Fashion
Men
Coffee
Baby
Fitness
Beaches
Technology
Fun
Jewelry
Sunset
Take note that photos are not something cheap and you have to hire photographers or buy images from places such as Shutterstock. You can become lucky to find photos that only cost you USD10; however, there are some sites selling photos that will require you to subscribe monthly. With Burst, you can easily download as many photos as you like. All are free for commercial use.
Search Engine Optimization
In case you are doing dropshipping on Amazon or you have your own online store, you should not forget SEO. SEO is very important in eCommerce. The problem is that you may little know how to use it; however, if your site's theme does not let you make changes in certain areas, it will not totally workable.
Prestige themes empower you to change the things below to make sure your post will be SEO friendly:
Product title
Meta description or excerpt
Product details or content
Name of some product variants
Not all of the themes are being built to have this. There exist many themes that let you modify the title and they do not possess areas where you can insert meta-descriptions, one of the most vital things Google crawls.
Social media icons
With the development of advanced technology, marketing has never been so easy owing to social media. Nowadays, you can have lots of options to target the right customers on your own social media platforms. Shopify Prestige themes can make it easy since you can get your social media apps integrated into your own store. In addition to the Instagram section, you can have Pinterest, Facebook, Twitter, and YouTube.
Hence, you might ask where to put those icons. You can place those social media icons at the bottom of the page. In case users click on that, they will access to your social media pages. If they do that, your posts will be much easier to share.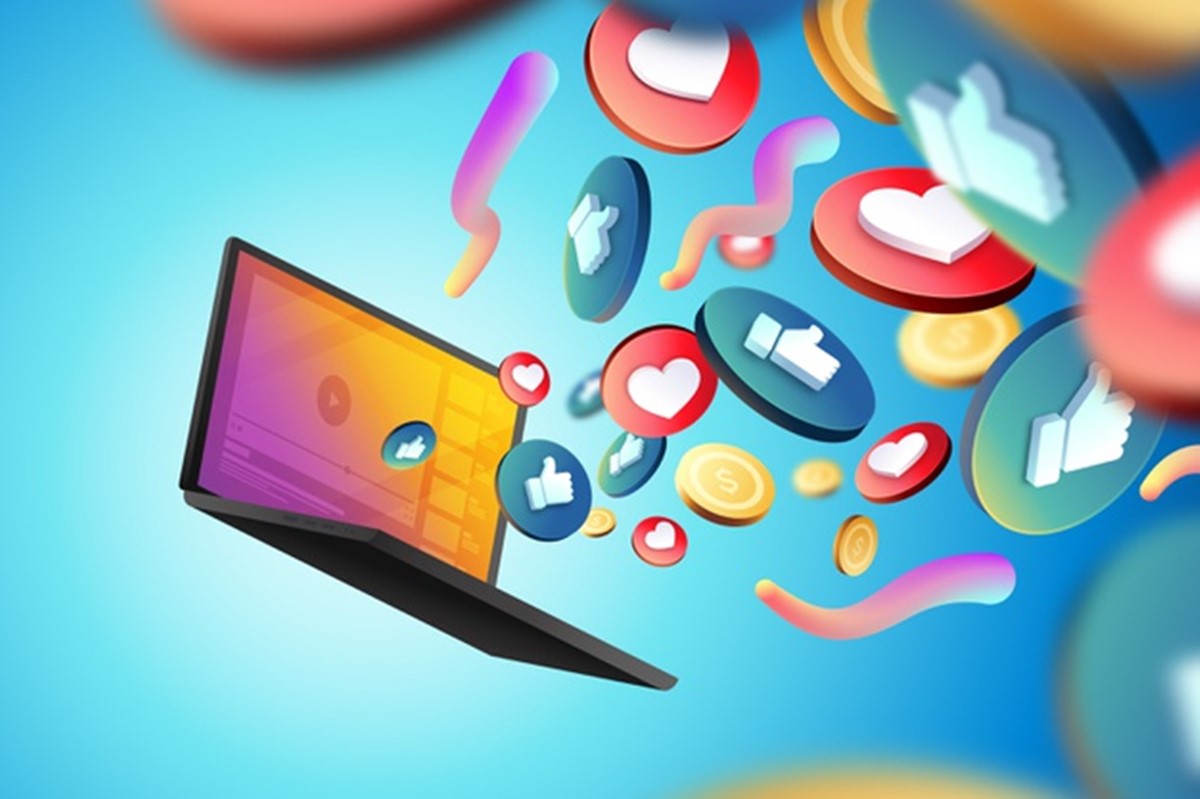 Prestige theme Pros and Cons
Everything has two sides and of course, Shopify Prestige themes are not exceptional. With Prestige themes, you can save a huge amount of money in the long term while there are unpleasant things that customers are not entirely satisfied with. Here are the details of the explanation.
Prestige theme Pros
Great support
Shopify Prestige themes have great service and support. It keeps making themes and whenever you have small issues like the design or something like that, the supporting team will be able to fix right away. Besides impressive functionality and appealing aesthetics for its user experience, it offers a positive support team related to any troubleshooting or queries until its customers can access and fulfill communication.
Money-saving
One of the reasonable reasons why you had better use of Prestige themes is because it helps you save lots of money. From now on, you do not need to get an Instagram app, social media app or other apps installed as they are sometimes costly to improve your marketing.
No matter how much Prestige themes can cost you, you can save your money in the long-term because you do not need to buy the following apps:
Upsell apps
Social media
Email subscription
Page editors like FAQ apps
Add to cart editors
Each app can wast you a minimum of USD10 per month in the subscription. Keep in mind that this subscription you have to pay monthly is on top of what you pay for Shopify's monthly maintenance. Let's look at the future. You will save hundreds of dollars annually and still grow your business due to Prestige themes' main features.
Gorgeous looking and quality code
The Shopify Prestige theme provides its users beautiful and attractive themes; followed by quality codes so that any developer can get functions integrated well. The design, along with component options makes it easy to build up a modern site without a cookie-cutter look. Additionally, the design adjustments for mobile are well-organized and highly responsive.
Prestige theme Cons
Shopify Prestige themes have the highest feedback score on Shopify. It is rated 93 percent with 246 reviews. There are also 12 people out of 246 people that are not contented with Prestige themes. Not every theme is perfect so Shopify Prestige themes have their own issue.
Slow theme
One of the most unpleasant things about the theme is it loads slowly. This is inevitable since the theme is designed to carry high-quality photos and there remain two ways to fix this. The first way is improving your hosting bandwidth and the second way is reducing the photo size.
No Refund
Unfortunately, the Shopify Prestige theme does not provide its users with refunds.
No currency converter support
There are also some customers who complain about the fact that this theme does not feature a currency converter and the third-party currency converter apps will not support the theme also.
Prestige theme pricing
Officially, the Shopify Prestige theme costs you $180 with the premium design and high-end brand appeal with three styles attached to, including the Allure, Couture, and Vogue. As mentioned earlier, Shopify Prestige themes will help you save a lot of money in the long-run. Also, you do not need to spend too much finance on social media or email subscription. By the way, you have no longer spend big money on installing a third-party app. In summary, the Shopify Prestige theme is definitely worth your money.
Get / Download Prestige theme
Conclusion
Although the Shopify Prestige theme is not perfect, the wonderful thing about this kind of theme is its updates are totally free. It is also packed with incredible features to boost your marketing, which ranges from Instagram to email subscriptions to get your product associated.
We hope that after this post, you will have a better understanding of Shopify Prestige themes and its surprising features, along with the upsides and downsides. If you have any feedback or inquiries, don't hesitate to contact us for further discussion.
You Might Also Like:
New Posts
People also searched for
prestige theme shopify
prestige theme shopify reviews
prestige shopify theme reviews
shopify prestige theme
prestige shopify theme
prestige theme shopify free download
prestige theme shopify free
shopify prestige theme review
prestige theme reviews

prestige theme
prestige shopify theme free download
shopify prestige
prestige vogue shopify theme
prestige theme shopify demo
prestige shopify
prestige theme support
shopify prestige theme free download
prestige shopify theme demo
prestige theme shopify download

shopify prestige theme help
prestige theme shopify download free
prestige template shopify
shopify theme prestige
shopify themes prestige
prestige theme shopify support
theme prestige shopify
shopify prestige theme support
prestige theme demo
theme shopify prestige

themes shopify prestige
Subscribe
Stay

in the know

Get special offers on the latest news from AVADA.
40k
subscribers has been joined!
Earn $10 in reward now!