Yoast Woocommerce SEO Review
Yoast Woocommerce SEO Review that boost sales effectively
Every website needs an SEO plugin to grow the search traffic, research competitors, and dominate its niche. You can quickly get a specific plugin on the WordPress extension store that will master on-page SEO tasks like titles, meta tags, and other content-optimization-related things. However, when talking about the best SEO plugin for an eCommerce website, Yoast SEO plays a vital role in many aspects of an online business.
That is why today's article will inform you about the Yoast WooCommerce SEO review. There will be a detailed analysis of the pros and cons, outstanding features, and so much more. So, let us dive in!
What is the Yoast WooCommerce SEO plugin?
In short, Yoast WooCommerce SEO is a WooCommerce plugin that helps you optimize your websites' on-page SEO. It is a must-have plugin for anyone using WooCommerce and WordPress because on-page SEO is an essential factor in expanding and ranking your keywords in the search engines.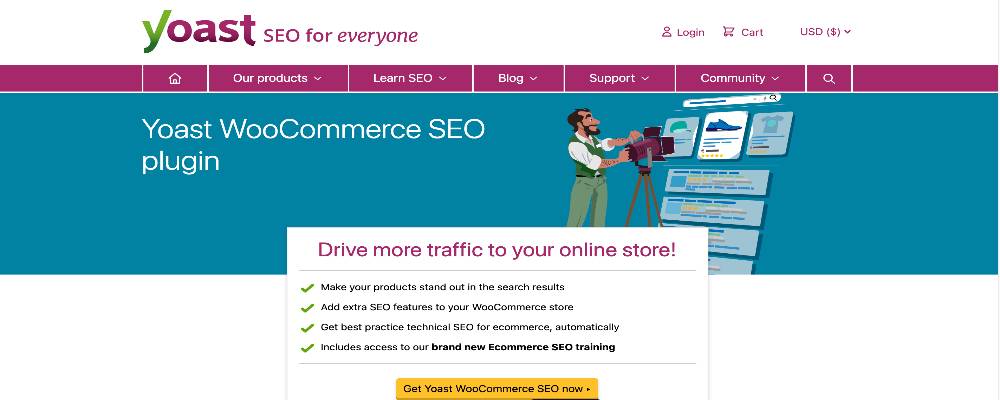 Yoast SEO works brilliantly with WooCommerce. It will help your online business to get a quick setup for your local SEO efforts by speeding up basic page optimization. Moreover, it is also a great tool to connect with your potential clients on Google and other search engines.
Pros and cons of Yoast WooCommerce SEO
The Pros
The importance of readability is often ignored, yet a poorly written post might turn off visitors. Yoast WooCommerce SEO Plugins makes this possible to the point where we don't require a team of full-time editors.
Assists in the creation of proper metadata. Metadata is still vital for Knowledge Graphing and Schema.org, even if it isn't as important as it once was. All of this is handled by the Yoast WooCommerce SEO Plugins without the need for developers.
The Insights section contains valuable information about the text itself, such as key terms, internal linkages, and link ideas. Customers can use these components to provide the most acceptable content possible.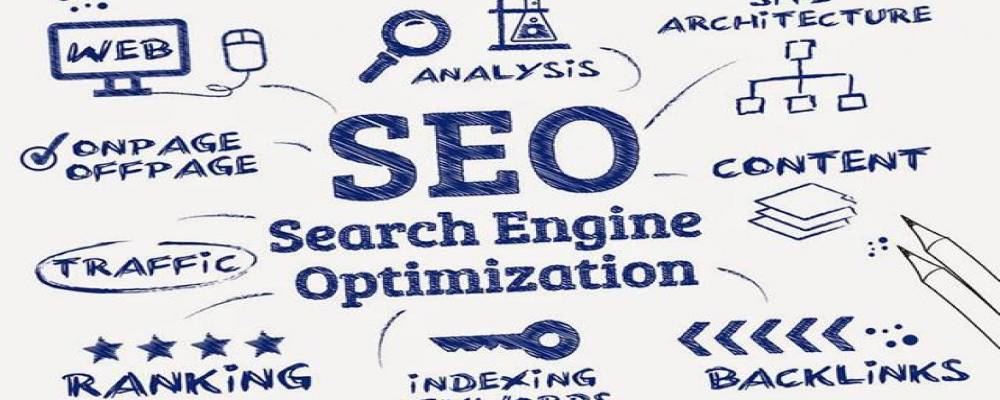 The Cons
Yoast WooCommerce SEO Plugins can do a lot of things, and it does them effectively. However, if you need more control over metadata and which schemas you want to use, you might need a separate Schema.org plugin. The same is true for XML sitemaps.
Yoast WooCommerce SEO Plugins launched a new indexable feature in a recent upgrade (version 14) that unified all metadata for items on a site into a couple of new tables. This was not an issue for small to medium-sized WooCommerce stores. However, we recommended reverting to an earlier version (13.5) and staying there until far after version 15 was launched. It caused more problems than it solved for more significant sites (40,000 posts or more). As a result, keep in mind that your database will grow much faster.
Sometimes, the built-in XML sitemap generator causes excessive database usage when creating new maps. You can use the alternative plugin for that function until the development team has resolved the issues.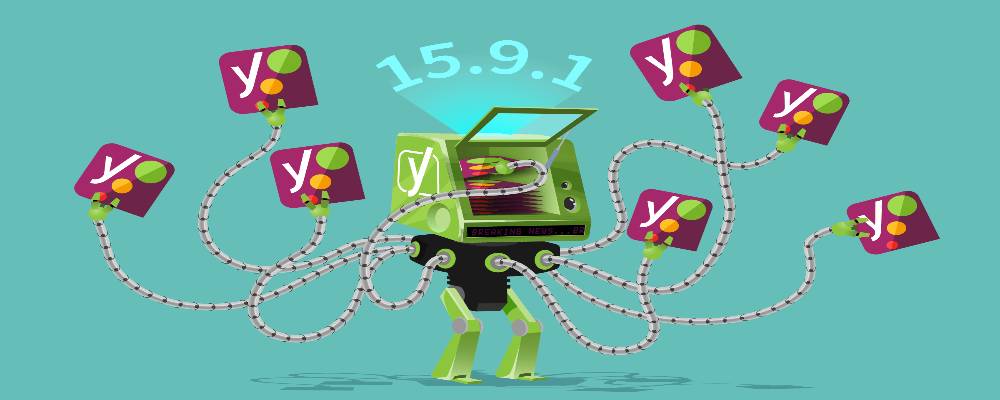 Outstanding features of Yoast WooCommerce SEO
Provide and optimize product review on Google search
Yoast WooCommerce SEO provides a search preview option, which allows you to see how your pages or posts will appear in a search result. It also contains a preview of the findings for both mobile and desktop users.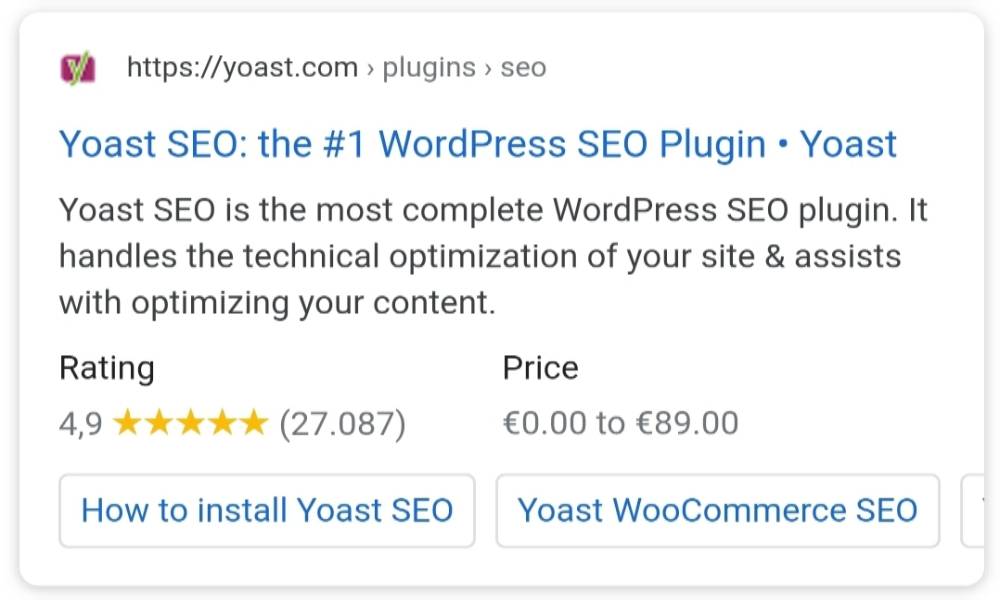 Other features include the ability to alter the title, meta descriptions, and permalinks. You may adjust how your web pages show in the search results with this. You can insert your concentrated keywords there to help boost your SEO score.
Customize and optimize your XML sitemap automatically
A sitemap is a map that directs Google and other search engines to all of your website's pages. You can also submit it to webmaster tools such as Google Search Console. As a result, search engine crawlers will be able to crawl your website thoroughly and index all of the critical pages.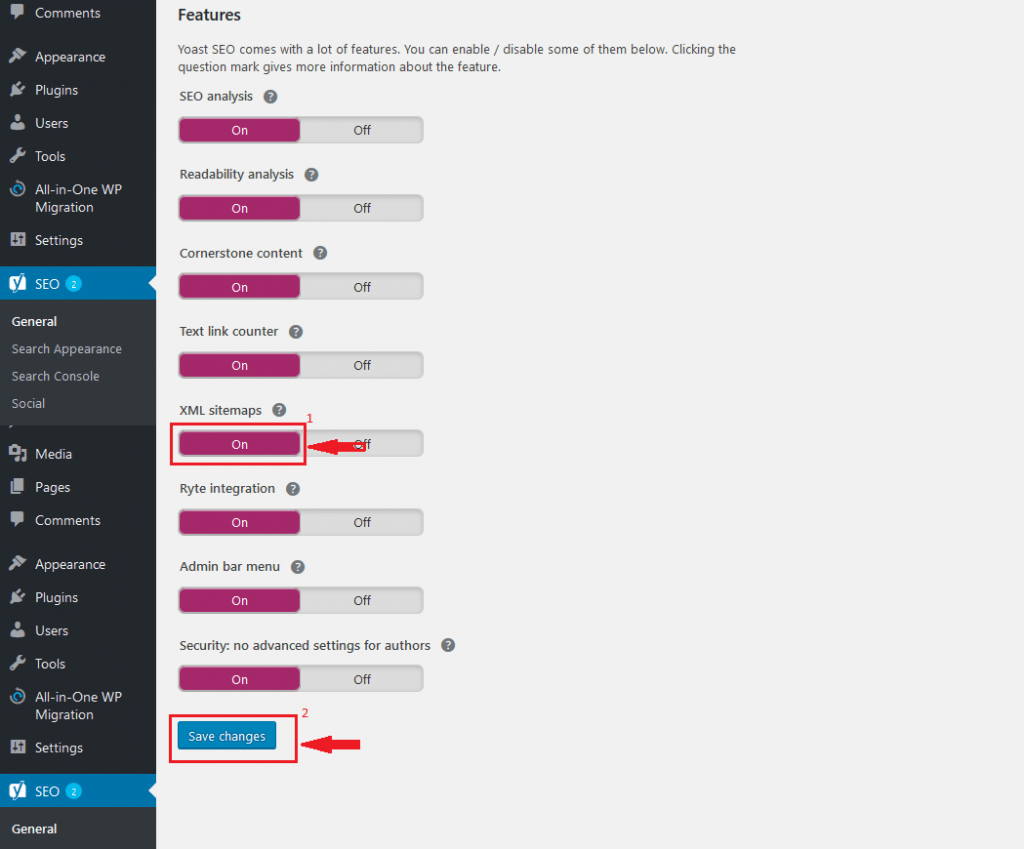 The creation of sitemaps is automated in Yoast WooCommerce SEO. Go to the Yoast menu and select General, then Features. Then go to XML sitemaps and scroll down. Check to see if it's switched on. Click the question mark symbol, then the 'See the XML sitemap' link to see the original sitemap. Yoast SEO notifies the search engines whenever you publish new content after the Sitemap capability is enabled. For your content to be indexed, your photos must also be indexed, which means you will appear in Google Image searches.
Upgrade your social media cards to improve conversion rate
Another essential aspect of Yoast WooCommerce SEO is social media integration. It allows you to connect your social network accounts to your WordPress blog. As a result, search engines are aware of the social media accounts linked to your website. Some of the best information on the internet is easily shareable, making it simple for people to post a link to it on their Facebook or Twitter pages. With its social media optimization capabilities, Yoast WooCommerce SEO can make your content a little more shareable.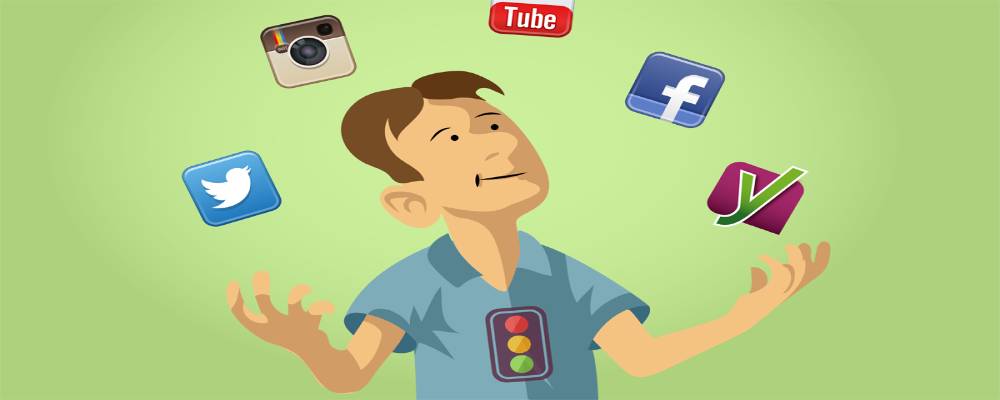 You can find the features for upgrading social media in the content analysis meta box. You may customize how your material displays on social media networks under the "Social" option. You can change the title, write a meta description, and add a custom image to the page. However, because there are no settings for other networks that you may want to improve, this feature is somewhat limited. To preview your content before it starts getting shared, you'll need the premium edition of Yoast SEO.
Accessibility to the great eCommerce sources and documents of Yoast SEO
Yoast SEO is famous for its branding in the SEO industry. For those who get the Yoast WooCommerce SEO, the brand new eCommerce SEO training is accessible. In this course, you will learn how to set up a high-rate WooCommerce website. This can help you improve your webshop's search engine presence and convert more people into buyers. There are nine modules in the eCommerce SEO course! This course will cover all you need to know about optimizing your online business, including site structure, site speed, and product page optimization. Moreover, you also have the opportunity to get free access to Yoast SEO academy. This is where you can learn everything about the eCommerce industry.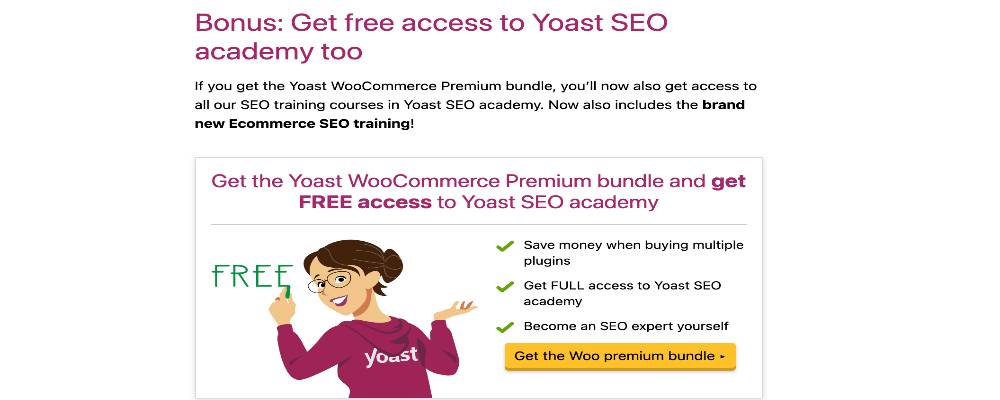 User Interface
While working in the editor for a single piece of content, Yoast SEO gives you two options for setting up your SEO information. You can change the SEO setting using the WordPress meta box or the Yoast SEO sidebar. The meta box is available in both the classic and block editor versions of WordPress, whereas the sidebar is only open in the block editor version. In one convenient location, the sidebar provides all of your SEO options. You may also see how your material will appear on Google, Facebook, and Twitter.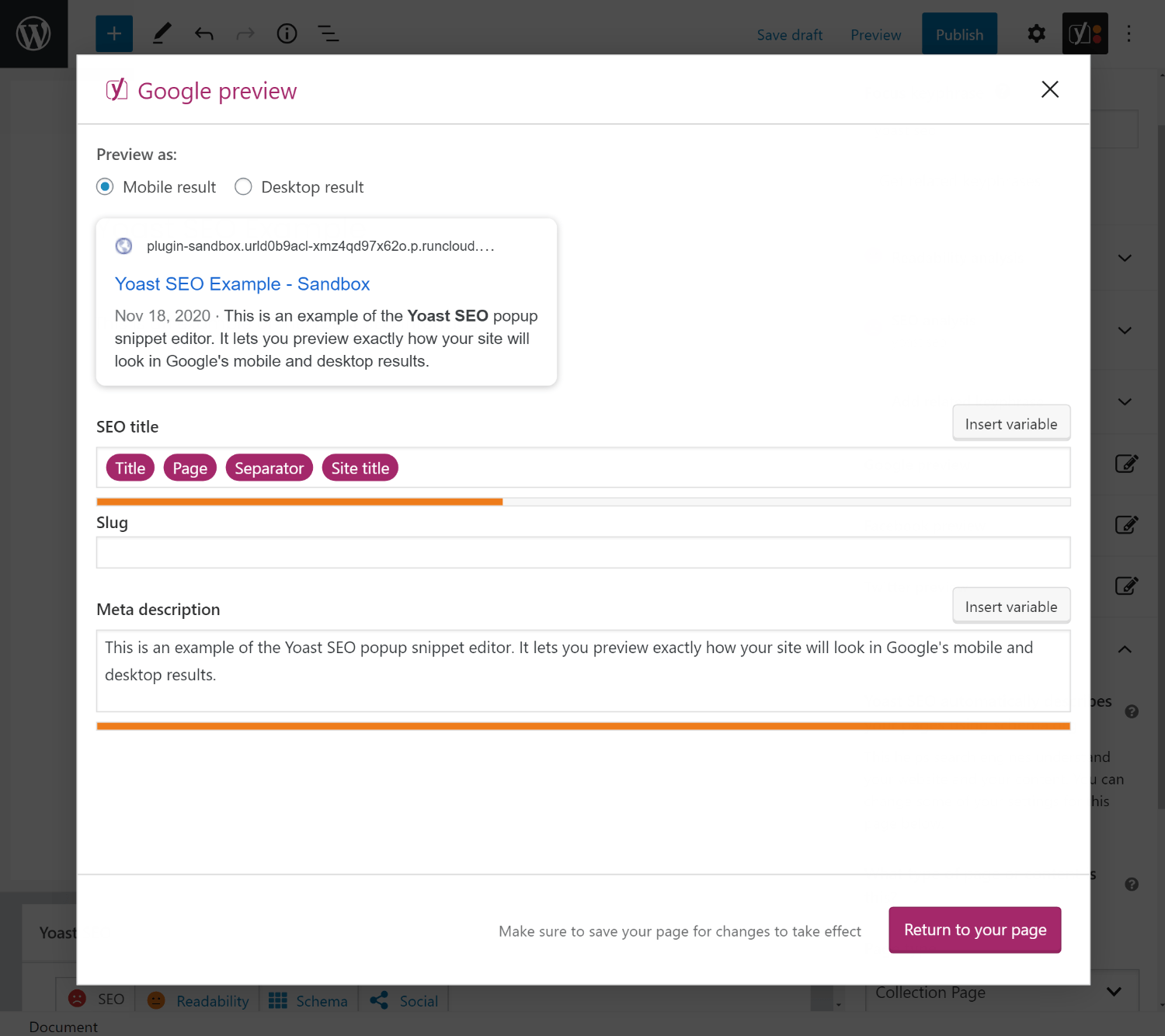 There are four tabs in the meta box: SEO, Readability, Schema, and Social. All of the features are separated into these tabs, but you can still preview your material on Google and switch between mobile and desktop previews. Depending on how long you've been using Yoast SEO, you'll prefer one over the other. If you started with the meta box, you might opt to stick with it over the Yoast sidebar.
Customer Support
Yoast is more than just a WooCommerce SEO plugin; it also includes an SEO academy and community forums. As a result, installing and utilizing Yoast should be a breeze. If you use the plugin with the accessible version of Yoast WordPress, you can seek help from the WordPress.org support forum, where Yoast specialists will respond to your questions. You can also go to their extensive knowledge base and look for your answer there. If you get the bundle along with the premium version, you will obtain 24/7 help by email. Alternatively, you can utilize the Yoast Beacon to ask queries to the Yoast support staff securely.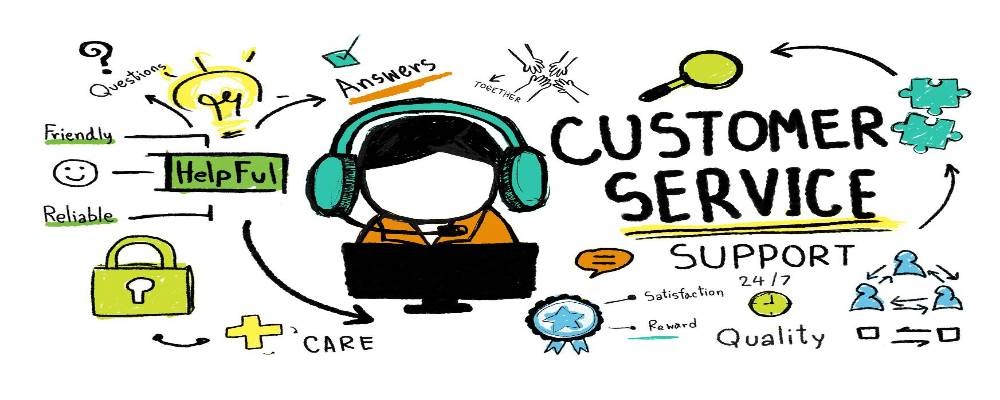 Pricing
Yoast WooCommerce SEO plugin comes with $69 for one site if you use it with the free version of Yoast SEO for WordPress. You will receive one year of free updates and support from the provider. In addition, if you get the Yoast Woo Premium bundle, it will cost $129 with more outstanding features and the ability to access all Yoast SEO academy courses.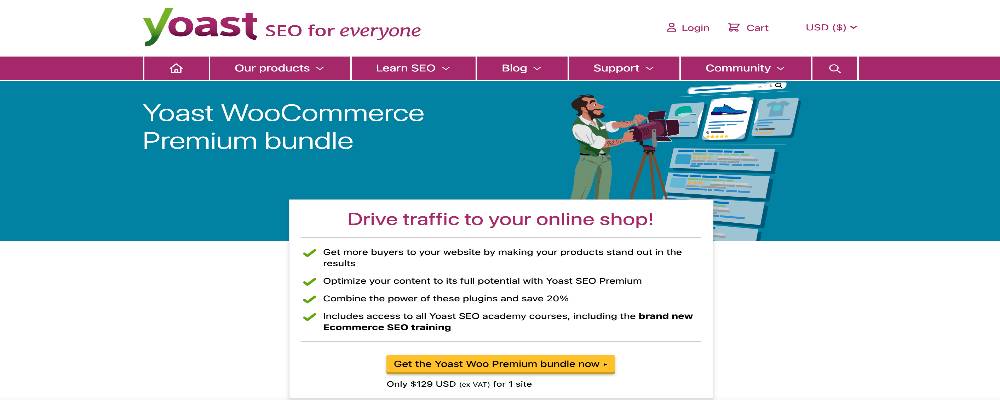 If you're new to WooCommerce and are seeking a free SEO tool, Yoast's free SEO version should suffice. However, if you've been blogging for a while and want to improve your general search engine traffic, Yoast SEO premium is well worth the money. It is worth the money, mainly because it only costs more than $60 for a year compared to the standard plan.
Conclusion
The Yoast WooCommerce SEO plugin is by far the most comprehensive SEO solution for WooCommerce. In a single plugin, you will find various functions that can help you boost the conversion rate of your online business. Most consumers upgrade to Yoast SEO Premium because they want to optimize their content for several keywords. The additional capabilities can be helpful, but they aren't required if you already know the basics of SEO.
We hope that this Yoast WooCommerce SEO review will clear your mind on the best SEO plugin for WooCommerce. The pros and cons of this extension also should be considered to reach the peak of your sales!
New Posts
Subscribe
Stay in the know
Get special offers on the latest news from AVADA.
40k
subscribers has been joined!
Earn $10 in reward now!