How to Set up UPS Shipping in WooCommerce
How to Set up UPS Shipping in WooCommerce
For your WooCommerce-based store, UPS shipping may be a viable choice. It has numerous benefits, but integrating a UPS system with WooCommerce appears to be a difficult task. If you agree, I have a perfect option for you: WP DESK's UPS shipping WooCommerce plugin. UPS gives businesses of all sizes and types a lot of flexibility when it comes to automating the shipping process. If you own a WooCommerce store, you can quickly integrate UPS services into your store and provide your consumers with fantastic options. As a result, you'll be able to control all of your UPS choices directly from your WooCommerce store admin.
In this article, I will show you How to set up UPS shipping in WooCommerce to upgrade your online store ultimately.
What is UPS in e-commerce?
E-commerce is vital to your business, but if the demands of managing orders, inventory, and timely fulfillment are straining your resources, let UPS help. Merchants who want to sell online can use UPS Ready e-commerce providers for a variety of services. These solutions help e-commerce firms of all sizes, from website building to storefront optimization and marketplace placement.
How to set up UPS shipping in WooCommerce
Step 1: Plugins installation
You must install the UPS plugin after downloading it. In your admin panel, navigate to the Add New Plugins area. Then select Upload Plugin from the drop-down menu.
The plugin must then be activated. Is that clear? Okay, now you are ready to set it up. On the Plugins page, click the Settings option.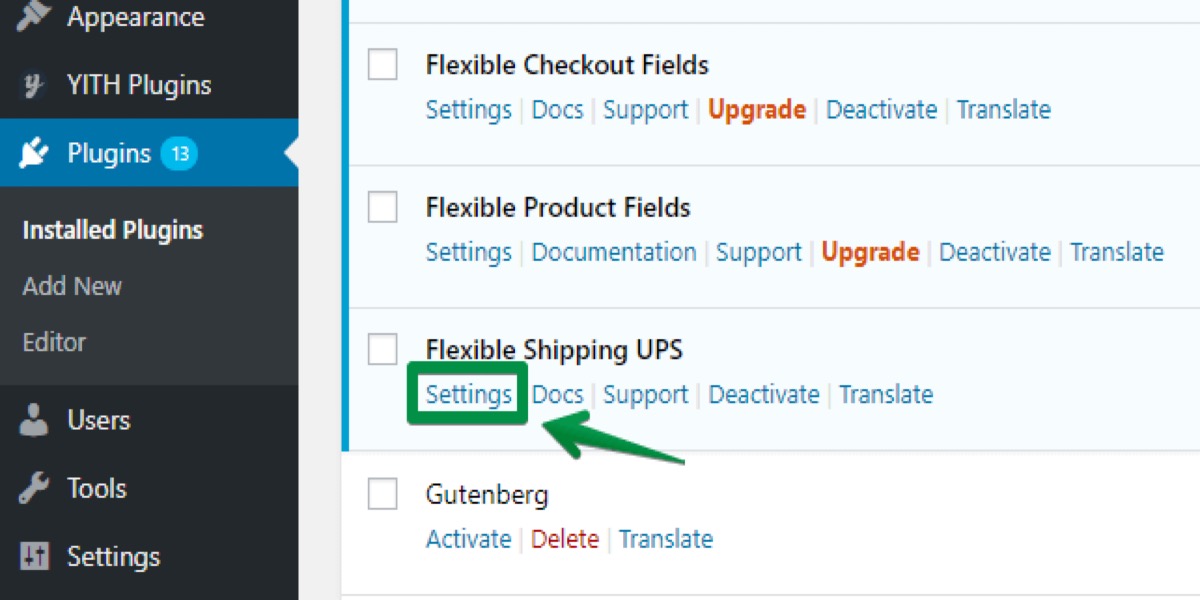 You will be taken to the plugin's Settings page.
Step 2: Configuration
You will need a UPS account to get started. If you don't already have a UPS account, you can sign up for one for free. For more information, see the WooCommerce UPS documentation. You can fill in the fields in this section once you have an Access Key. User ID, Password, Access Key, and Account Number must all be entered.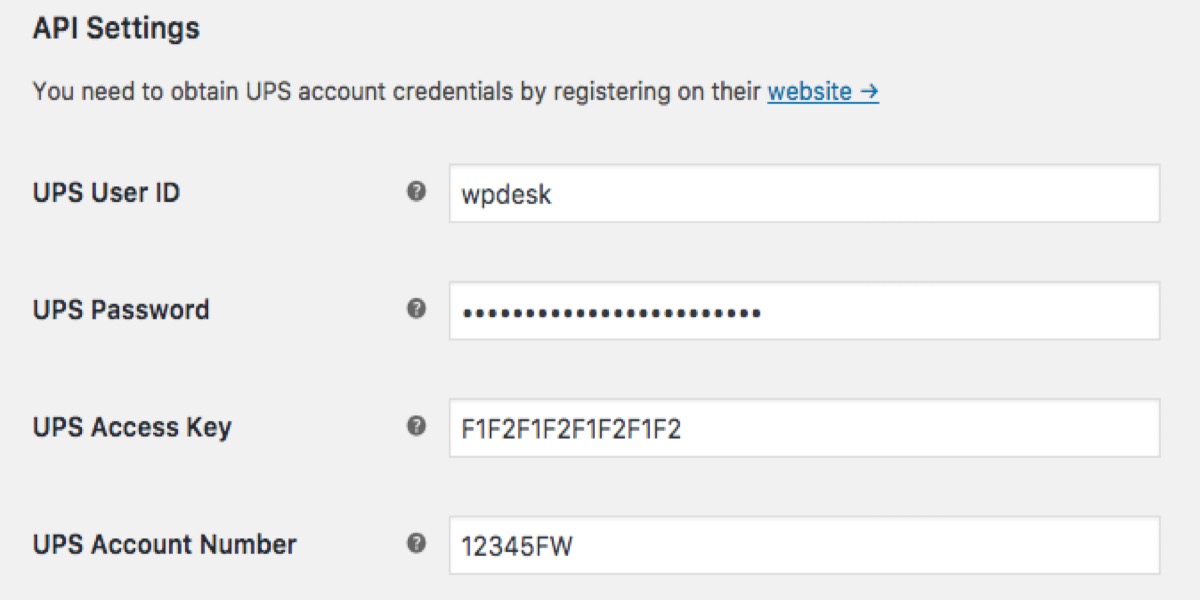 If necessary, you can set your custom origin in this section. The origin is derived from the WooCommerce settings by default (for WooCommerce 3.2 and higher). For older versions of WooCommerce, a custom origin is required.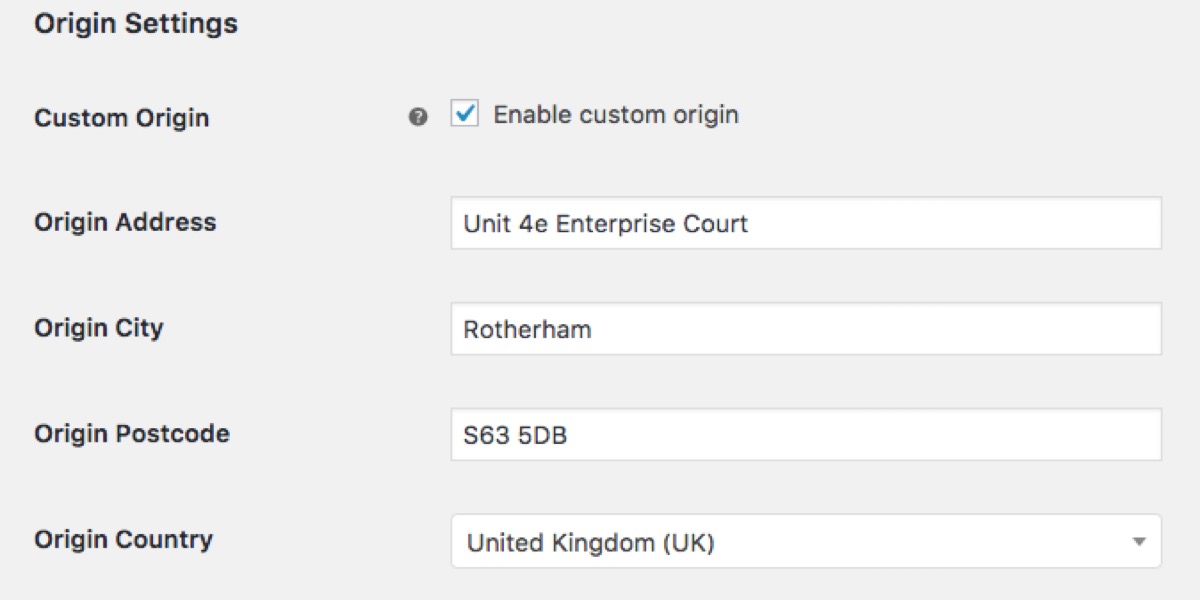 Decide on a weight unit. Developers can use debug mode. You don't require it right now. When something isn't working, it is used. If your store is connected to the UPS API, API Status will show you. When you save the settings, which you can do immediately, it will be available.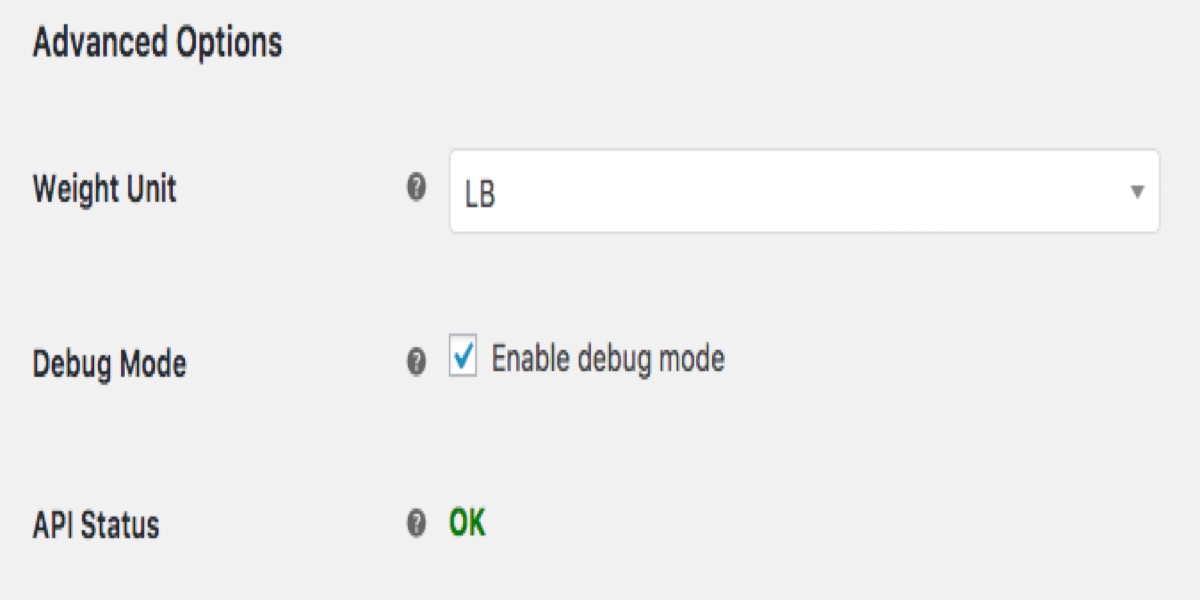 4 Best UPS Shipping Plugins for WooCommerce
1. WooCommerce UPS Shipping Method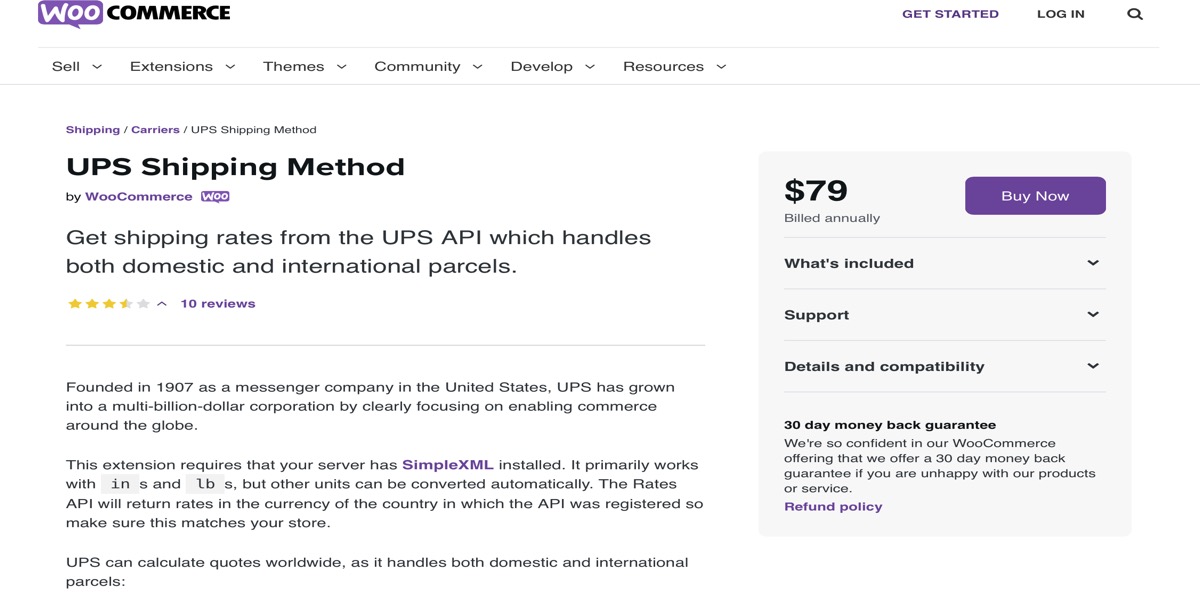 This extension WooCommerce UPS Shipping Method allows you to pull rates from the UPS API and display them on your site, allowing your customers to see real-time shipping rates before making a purchase. It aids in the calculation of domestic and international shipping charges. The plugin's basic units are inches and pounds, but it converts other units automatically. It also aids in the packing of boxes.
Features:
Customize the UPS services
Display the cheapest rate
Display negotiated rates
Charge customers for delivery confirmation
Parcel packing options
UPS on-call pickup
Price: $79
2. EasyPost Shipping Method Plugin for WooCommerce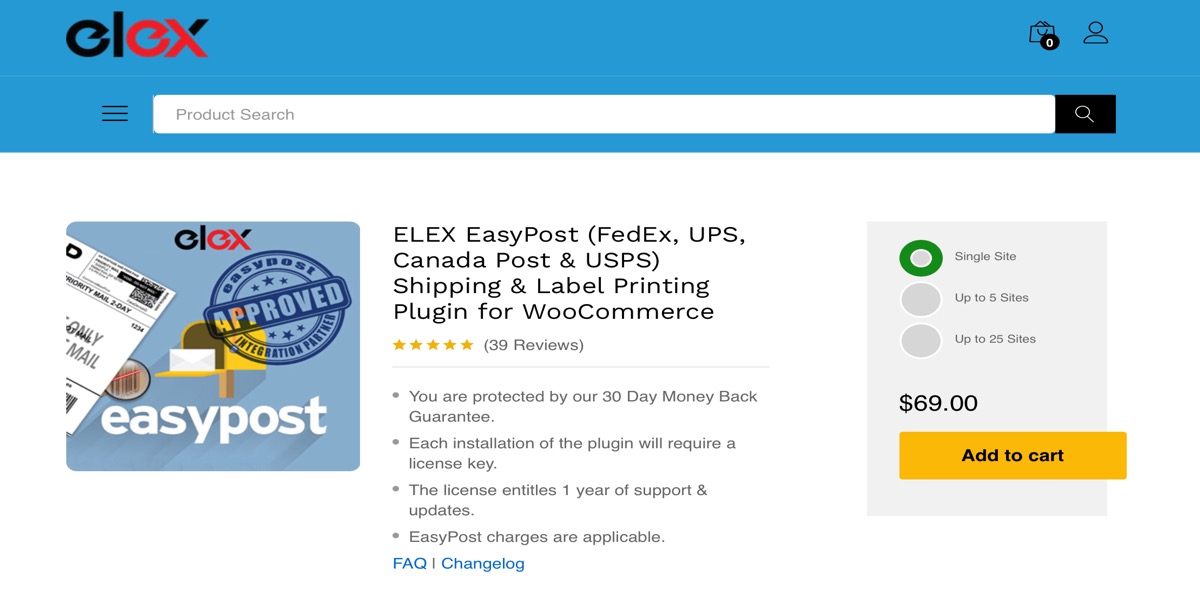 This plugin EasyPost Shipping Method Plugin for WooCommerce will allow you to integrate UPS, FedEx, and USPS rates into your website. The plugin also allows you to create shipping labels by integrating with the EasyPost API. It also assists you in creating a tracking code that you can include in your order completion email to clients.
Features:
Live rates
Shipping labels
EasyPost account
Tracking
Box packing
Customize services
Price: $79
3. WooCommerce UPS Shipping Plugin with Print Label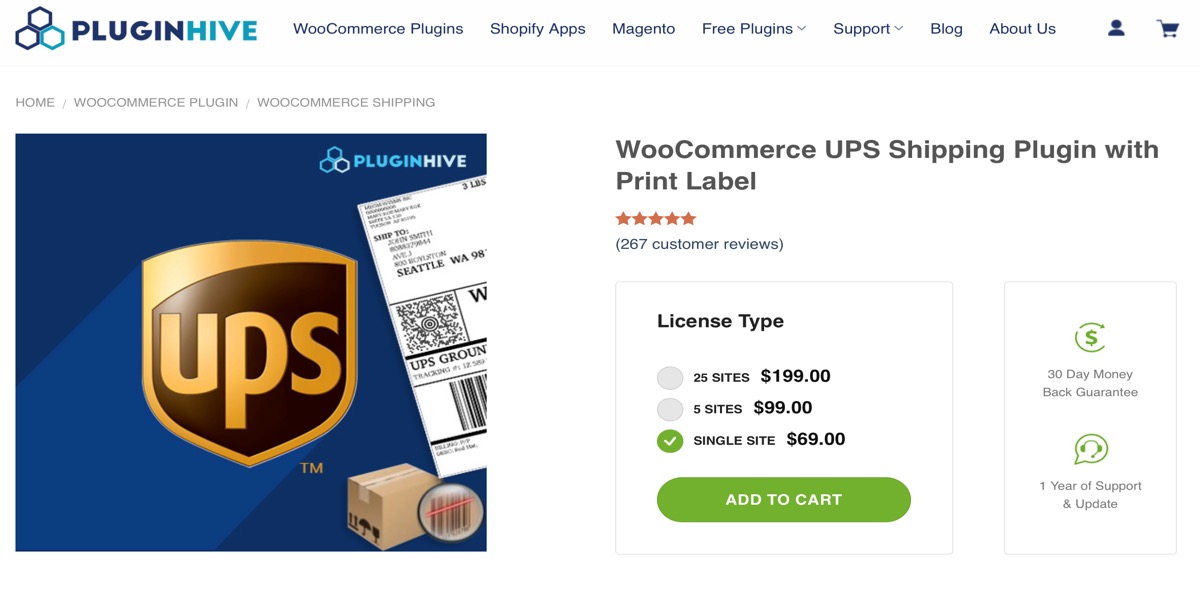 This plugin WooCommerce UPS Shipping Plugin with Print Label makes UPS shipping integration for your WooCommerce store totally automated. With this plugin, you can see live rates, pay for postage, print labels, get tracking codes, and get help with box packing. It can handle both domestic and foreign deliveries.
Features:
Creating shipments in bulk is an option.
Supporting UPS Freight and UPS Surepost services
Allowing your customers to drop off their shipments at a nearby UPS Access Point.
Estimated delivery choices and volumetric weight
Price: $69
4. WooCommerce UPS Shipping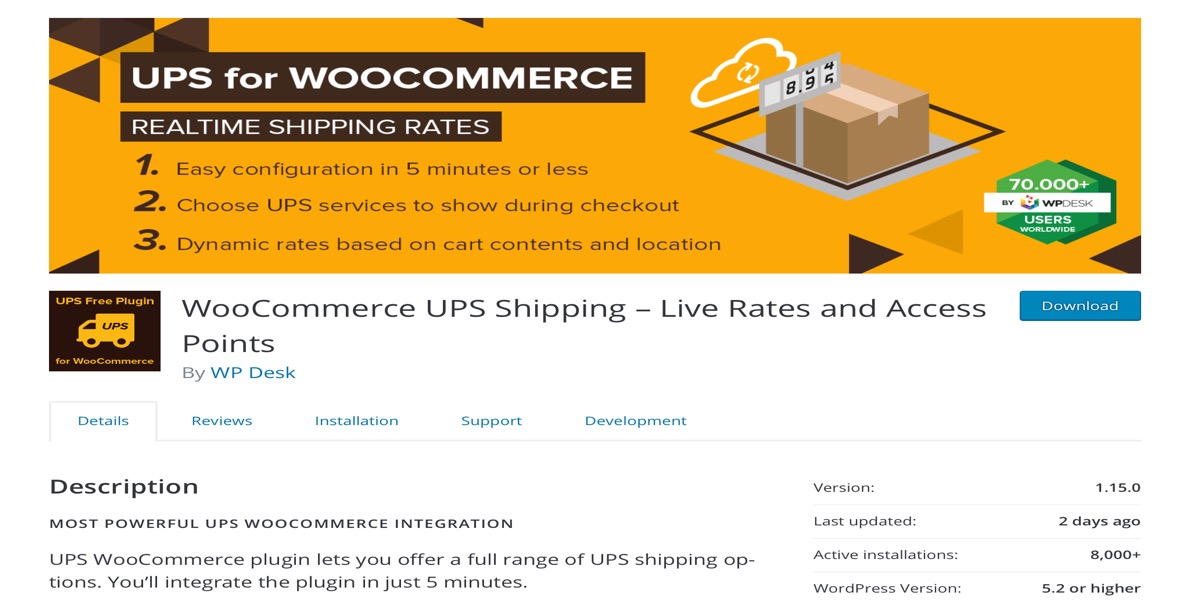 Another common way to provide live UPS rates to your WooCommerce clients is to use this plugin WooCommerce UPS Shipping. It's easy to set up because all you have to do is add the UPS API key to your WooCommerce store and choose the rates you want to show. The plugin calculates rates based on the weight and dimensions of the goods. UPS Negotiated prices, as well as all regular UPS Parcel rates, are supported. With this plugin, you can charge additional fees for UPS services and define a fallback rate in the event that the UPS API does not return a rate.
Features:
Supporting UPS Negotiated Rates
Supporting all UPS parcel rates, including SurePost
Supporting the shipping zones in WooCommerce 2.6.x and newer
Supporting shipping a product in multiple packages, you can optionally define one or more packages at the product level.
Price: $69
Conclusion
Your shipping methods have the potential to make or break your company. Customers who believe your shipping prices are excessively exorbitant may negatively influence your sales and conversions. Furthermore, unexpected delivery charges have been identified as one of the major causes of cart abandonment in various research. One of the certain ways to get out of this predicament is to use the services of reputable shipping companies. There are various ways to connect shipping companies to your WooCommerce site if you manage one.
UPS is one of the world's largest delivery firms. The benefits of integrating UPS as a delivery option in your store include worldwide shipping with a variety of options, UPS Access Points, and UPS Live Rates. All you need is the appropriate plugin to make it simple.
I hope you will find this article about How to set up UPS shipping in WooCommerce fundamental!
New Posts
Subscribe
Stay in the know
Get special offers on the latest news from AVADA.
40k
subscribers has been joined!
Earn $10 in reward now!