How To Setup Tax Exempt A Customer In WooCommerce
Last updated: December 01, 2023
When selling in a WooCommerce store, entrepreneurs will be provided with a variety of features and tools to collect and manage taxes. However, this platform possesses no built-in tools that enable merchants to exempt tax for a specific customer. This means that people have to exploit a third-party plugin to remove tax for customers, which sometimes makes people confused and have no idea of which one will be right for them.
Therefore, this article is created to help you solve it. In this post, you will be guided on how to set up a tax exemption for a customer in WooCommerce. Moreover, it introduces to you some mighty plugins for tax exemption in WooCommerce.
How To Setup Tax Exempt A Customer In WooCommerce?
Step 1: Install & activate the plugin
First, download the zip file of the Tax Exempt plugin for WooCommerce.
Then, log in to your WordPress account and go to the control panel. There, click on Plugins and open Add New.
In the Add New section, select Upload to upload the zip file you have just downloaded.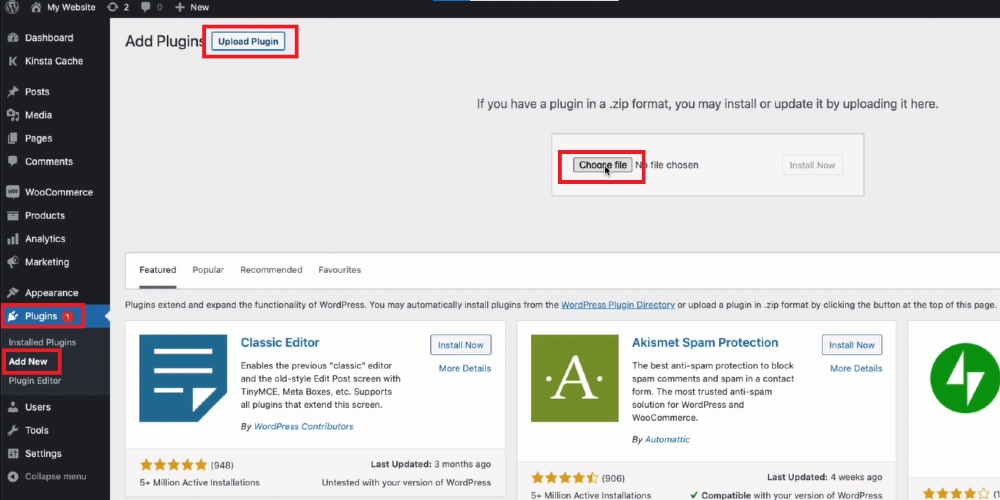 After that, click on Installed plugins, scroll down to look for the extension of tax-exempt in WooCommerce, and choose Activate. Now, you can start using this plugin to create a tax exemption for specific individuals.
Step 2: Choose customers to exempt tax
Come back to the dashboard, you will see a new section which is Tax Exemption, click on it.
Then, open Exempted customer settings and what you need to do next is to enter the customer email address to the box of Choose Customers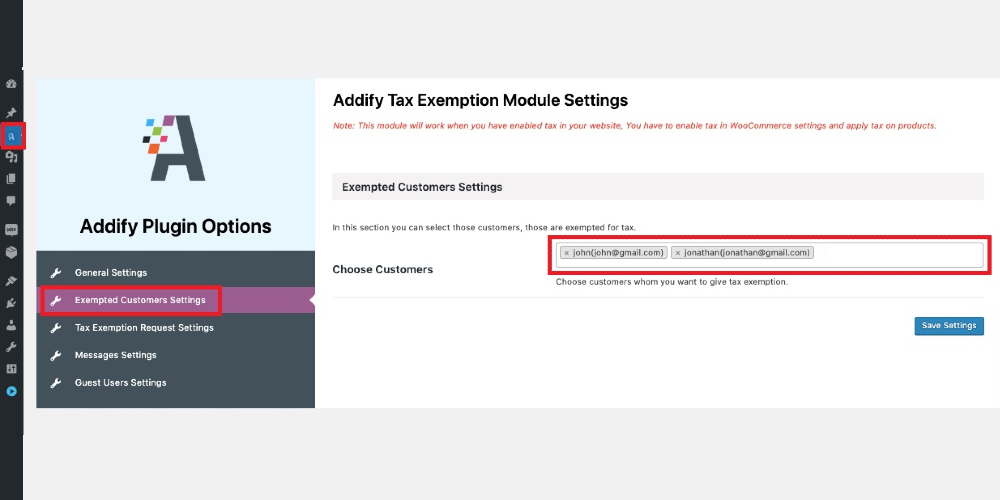 Step 3: Save all changes
After entering all the email addresses you want, don't forget to click on Save settings to update the changes for your WooCommerce store.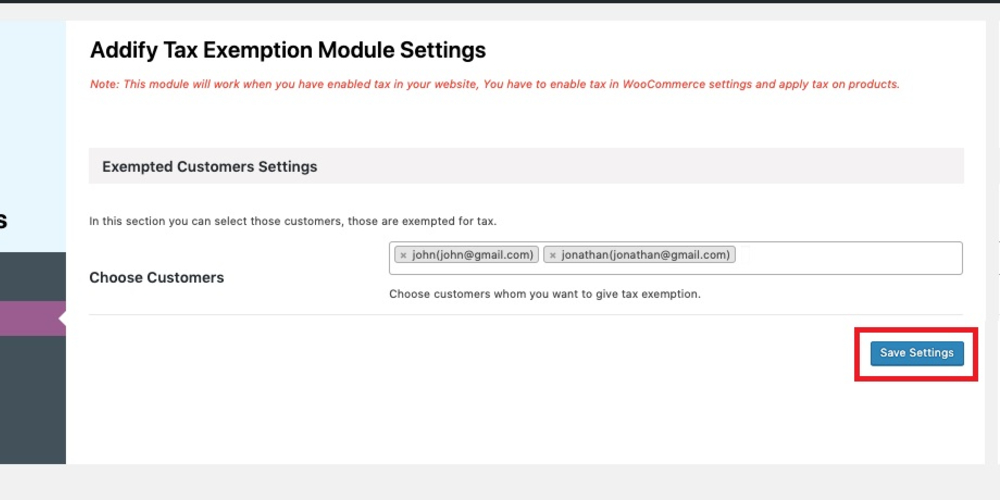 3 best WooCommerce Tax Exempt plugins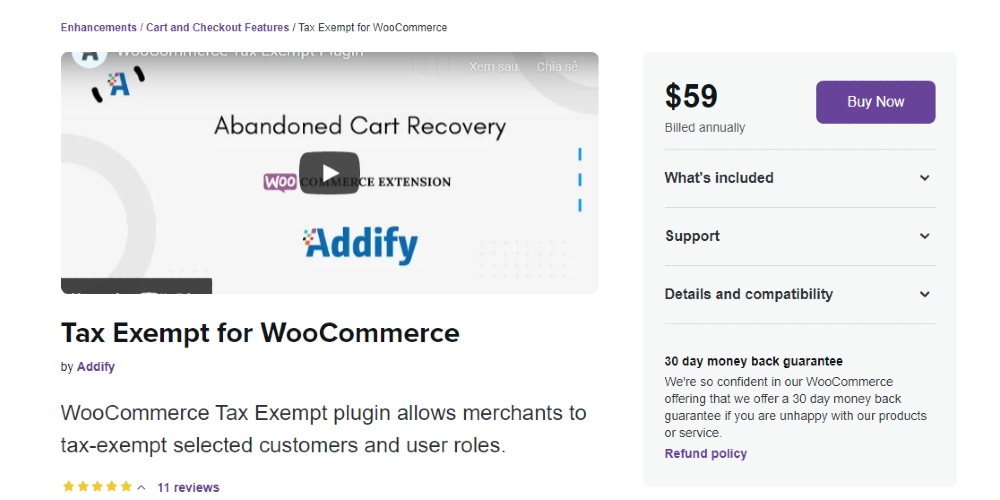 Tax Exempt for WooCommerce is one of the most powerful extensions which allows merchants to exempt tax for specific customers. With it, users can only automatically remove tax for a customer but also allow customers to request tax exemption. By filling in the form with all the necessary information, people can send the request to store owners, and they, after that, can review it in the WordPress dashboard before deciding to approve or reject.
Features:
Exempt tax for specific customers automatically
Display and customize the tax exemption form on the account page
Allow customers to send tax exemption request
Customize the notifications about tax exemption request
Set expiration dates for exempting tax
Price: $59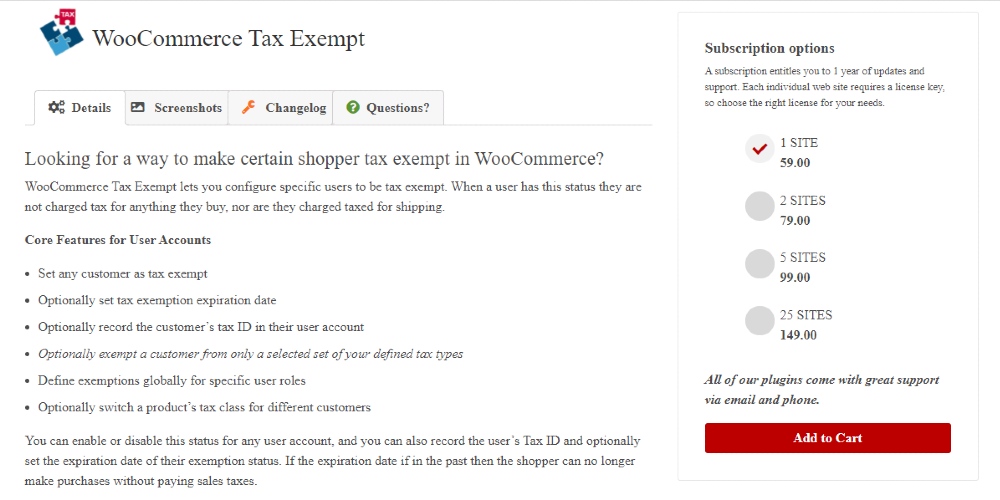 As the name suggests, the main mission of WooCommerce Tax Exempt is to enable merchants to remove tax for certain customers. By activating this plugin, when the selected customer places an order, the system will automatically exclude the amount of tax in their bill. More than that, users can set the time limit for the tax exemption, so when the time is over, customers have to pay for the tax as usual.
Features:
Exclude tax for certain customers
Set specific types of tax to exempt, not all
Switch product's tax classes for different customers
Add time limit for the tax exemption
Keep track of customer's tax-related information easily
Price: $59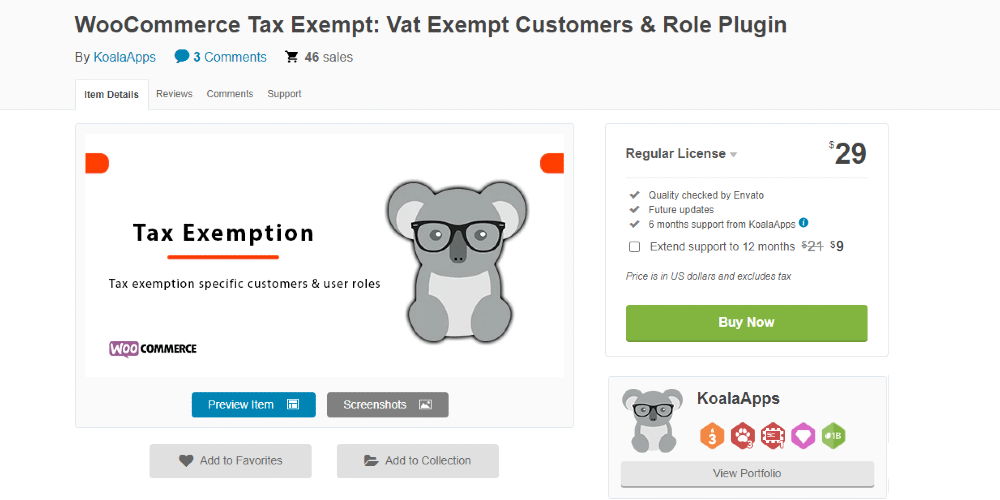 The last extension in this list is WooCommerce Tax Exempt: VAT Exempt Customer & Role Plugin. It is used to support WooCommerce store owners in allowing specific customers and user roles not to pay for the tax. There are two options for users to set the tax exemption, which are manual or automatic. In the manual mode, customers will see the checkbox of tax exemption in the checkout process to select when they want. With the second option, the system will automatically remove the amount of tax in the bill.
Features:
Set tax exemption for any customers
Set tax exemption for specific user roles
Allow customers to select to exempt tax from the checkout page
Remove the tax with selected customers automatically
Customize the tax exemption easily
Price: $29
Final thoughts
In conclusion, there are only three steps to set up tax exemption for a customer in your WooCommerce store. Hence, even when you are new to WooCommerce, this guide will help you complete it in a rapid and accurate manner. Also, removing tax for specific customers can only be done with the help of plugins, so if you are looking for an extension for tax exemption, let's take these plugins above into consideration.
---
Roger has over 4 years of experience in SEO. While in college, he started learning about SEO and showed a passion for the field. Right after graduation, he embarked on SEO projects and achieved great success. After years of working, he has learned deeply about SEO. Currently, he is the SEO team leader at avada.io