How to Set up Delivery Time in WooCommerce?
Last updated: December 01, 2023
When placing a purchase on the internet, an eCommerce customer's main worry is the expected arrival date. It is a decisive element in purchase decisions and may have a substantial impact on the conversion rate of a shop. In this post, we'll show you how to quickly and simply add delivery time to WooCommerce.
Why do you need delivery time set up in your store?
Displaying a WooCommerce delivery date is vital because your customers want to know when they can expect to get their purchases, as we discussed before.
If buyers are unsure, there's a good possibility they'll abandon their shopping carts at checkout and buy from somewhere else that does provide estimated delivery timeframes, just to be safe.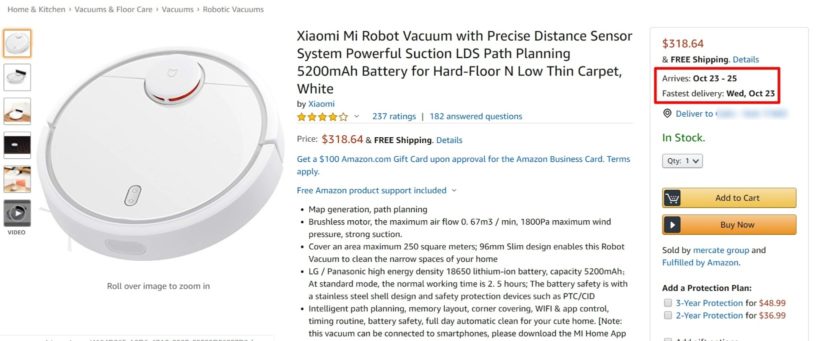 When you set the delivery time, there are some notes you should consider as below:
Consider your available shipping method
You can manage everything from checkout to handling the goods over to your shipping service when it comes to presenting a WooCommerce delivery date. Then it's up to them to deliver within the specified time frame.
Depending on the number of deliveries, choosing the ideal shipping method will always balance delivery time and price.
Pay close attention to shipment deadlines and other nitty-gritty delivery specifics as well. These factors may also have an impact on the WooCommerce delivery date plugin. As an example…
What delivery days are supported by your shipping method?
What is the number of days a week that it is available?
Is it just available during the week?
Is next-day delivery available?
Take consideration of the handmade products that require preparation
It's simple to provide same-day or next-day shipment if you already have a product in stock. That is, as long as the order is placed before the cut-off time frame for one of these shipping options.
However, if you sell handcrafted or personalized WooCommerce items, there may be a delay between when an order is placed on the checkout or orders page and when it is sent, especially if you utilize specific date formats or a date picker.
If this is the case, you should explicitly express this lag time to clients when you show the estimated delivery date format on the front-end of your Woocommerce product page and checkout page.
Keep the holidays in mind
It's crucial to consider significant holidays when determining an expected WooCommerce order delivery date time window.
Holidays can disrupt your courier's delivery schedules, but they're also often your busiest time of year, which could mean it takes you longer to get orders out in the first place or that you have different accessible time windows.
Holiday shopping may be stressful, so customers want to know if their goods will arrive on time before they check out, as well as the delivery dates.
Step by step to set up a delivery time in WooCommerce
Step 1: Install WooCommerce Delivery Slots
Purchase WooCommerce Delivery Slots to get started. It's a sophisticated plugin that extends WooCommerce's basic delivery capability with important date and time-based capabilities.
Then take the following steps:
To upload a plugin, go to Plugins > Add New > Upload Plugin.
Select the downloaded zip file, upload it, and then click Activate.
You'll need to input your license key when it's been activated.
We may now customize your delivery date options now that Delivery Slots have been loaded.
Step 2: Set up your delivery schedule
Now that you've introduced WooCommerce Delivery Slots to your business, it's time to tweak and optimize your delivery schedule.
To do this, we'll use WooCommerce Delivery Slots to:
Decide which days of the week you'll accept deliveries.
Set up time slots for delivery during these days.
(Optional) Limit same-day and next-day delivery options.
So, let's start by deciding which days of the week you'll accept deliveries.
Follow these steps to accomplish this:
Go to WooCommerce > Delivery Slots to find out more.
Select the Date Settings tab from the drop-down menu.
Scroll down to the section under "Delivery Days".
You'll be able to choose which days you'll provide for delivery in this area. On the days you desire, check the boxes.
When you're finished, scroll down to the bottom of the page and click Save Changes.
Following that, we'll schedule delivery times within these days.
At the top of the page, select the Time Settings option.
Make sure the Enable Time Slots option is ticked on this page if you want to give specified delivery times to your clients. Leave this unchecked if you just want clients to choose a delivery day.
Scroll to the bottom of the page to the Time Slot Configuration section.
You may modify the time windows you wish to give your clients in this section. You can choose the length of the slots.
Their regularity.
When do you begin and end your delivery service?
If there are any additional charges.
And, based on all of these variables, construct numerous distinct sorts of slots.
You'll be able to see your changes at the checkout if you click Save Changes.
We've set up the fundamentals of your delivery date in WooCommerce, but there are a few extra settings you can change to make delivery even easy.
Step 3 (Optional): Restrict same-day and next-day delivery
When handling online delivery orders, you may discover that clients are making last-minute purchases that you are unable to fulfill on time.
WooCommerce Delivery Slots allows you to restrict same-day and next-day delivery to ensure that this isn't a problem.
To get started, take these steps:
Go to WooCommerce > Delivery Slots to find out more.
Select the Date Settings tab from the drop-down menu.
The options for same-day and next-day delivery may be found on this page. Disable same-day delivery if it's after a particular hour on this page.

If it's after a specific time, disable next-day delivery.
Only deliveries during the current week are permitted.
If the current day isn't an acceptable delivery day, skip it.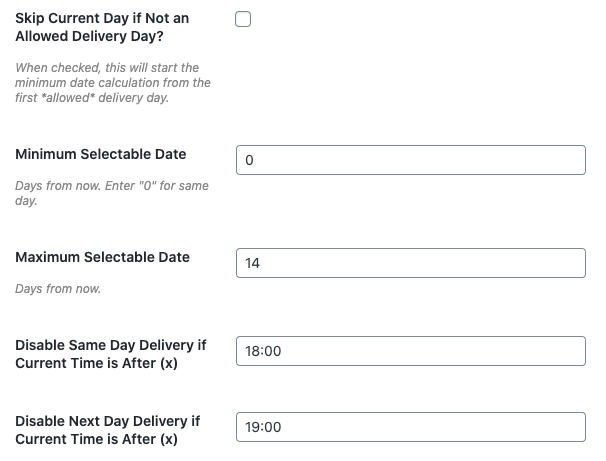 You may also change the parameters for each time slot to limit how much time a consumer has to order before that time slot.
To do so, follow these steps:
Select the Time Settings tab from the drop-down menu.
Scroll to the bottom of the page to find your time slots.
Add the amount of minutes to the Allow Bookings Up To (x) Minutes Before Slot box in the Allow Bookings Up To (x) Minutes Before Slot section.

4 Best WooCommerce Order Delivery Date Plugins in 2021
The WooCommerce Delivery Slots plugin by Iconic is a good option for adding this functionality to your store, and it's one of the finest WooCommerce order delivery date plugins in 2021. The plugin is well-designed, giving your customers a nice experience when selecting a delivery date for their goods.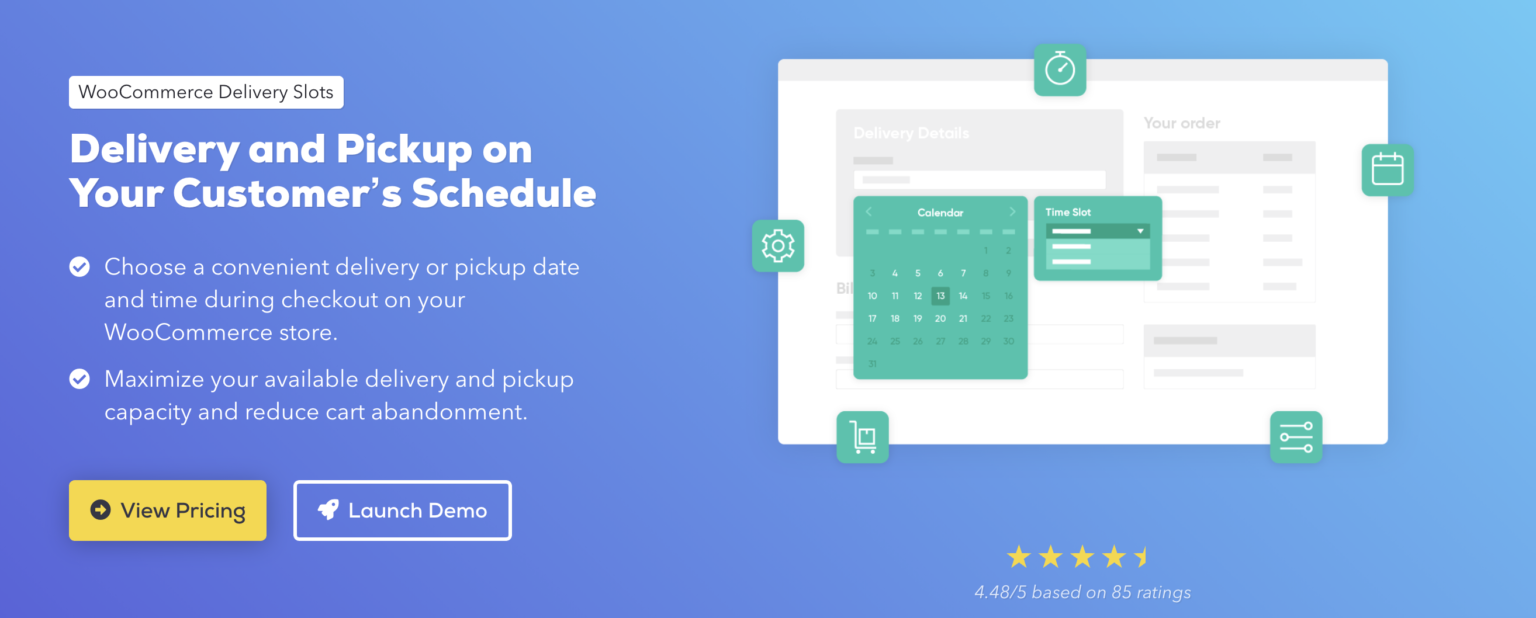 Key features
Dates & times for delivery/collection
Before you check out, make a reservation.
Pick your delivery dates.
Order limit per day and time slot
Design of a modern calendar
Holidays that are flexible
Pros
At checkout, choose a delivery or pickup day and time.
Feature of making a reservation and then shopping
Set a limit amount of orders per day and a time frame for them to be delivered.
Delivery, pickup, same-day, and next-day costs are all available with flexible scheduling.
Excellent client service
Cons
This plugin's free trial period is just 14 days long.
When compared to the other plugins on the list, this one is pricey.
Price
$129/year
This plugin allows customers to select a shipment date on the checkout page, which reduces cart abandonment by 50%. It also allows you to specify the minimum order fulfillment time in hours, as well as put holidays on the calendar for days when you don't want to ship items to clients.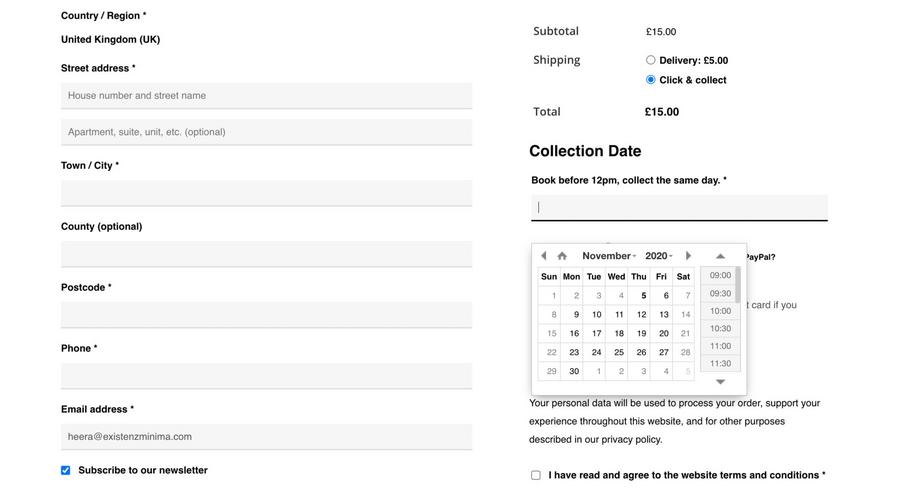 Features
Select a Delivery Date & Delivery Time
Set different delivery charges for each weekday
Calendar recurring holidays or closed periods
Set Same-day & Next-day delivery with the cut-off time
Send a reminder email before delivery
Color code the delivery calendar
Pros
On the checkout tab, allow consumers to select a delivery date and time for their products.
It's possible to turn off the days when you don't supply things.
You may set holidays on days when you don't sell anything under the Holidays tab. Such holidays will be disabled for delivery in the arrival schedule on the checkout tab.
Limit how many deliveries/orders may be placed in a single day.
Customers can pick between "as soon as feasible" and "as soon as possible" delivery options.
Limit the amount of deliveries/orders that may be placed in each time window.
Cons
The free edition has a restricted set of features.
To get the most out of the plugin, most people upgrade to the premium version. However, the annual premium packages are somewhat expensive.
For the Gutenberg editor, the plugin is incompatible with WooCommerce blocks.
Price
Free or Premium version from $99 to $249/year
The WooCommerce order delivery or pickup with date and time WordPress plugin by ByConsole is a free WordPress plugin. On your store's WoCommerce checkout page, this plugin allows consumers to select their desired delivery/pickup day, timeframe, and, ideally, a pickup location.
Features
Allows consumers to choose when they anticipate their shipment to arrive or when they want to pick up their order.
Change the text on the field labels.
Dates and date ranges can be restricted.
Change the start of the weekday Option to display time in 12 or 24-hour format in the time picker
To restrict weekday deliveries, the admin can set the delivery date from the admin option.
Pros
Control how many days in advance you allow for delivery of an order Control how many hours you allow for pickup to choose from
Set a time limit for delivery.
Allow clients to choose whether they want their order delivered or picked up.
Put the shortcode or widget wherever you like.
Control the wording that appears on the order completed/details page, as well as the date and time.
Choose which readers to show for the delivery/pickup date time on email and where to show them.
Cons
There is no return or money back policy.
There isn't any multilingual or translation support.
Customer service is suspect.
Price
Free or pro version for $85/year
The consumer can choose any delivery date after the current date using Product Delivery Date for WooCommerce – Lite. The site administrator can activate or disable the delivery date capture on the frontend product page. By sending the goods on the client's preferred date, you may improve the customer experience.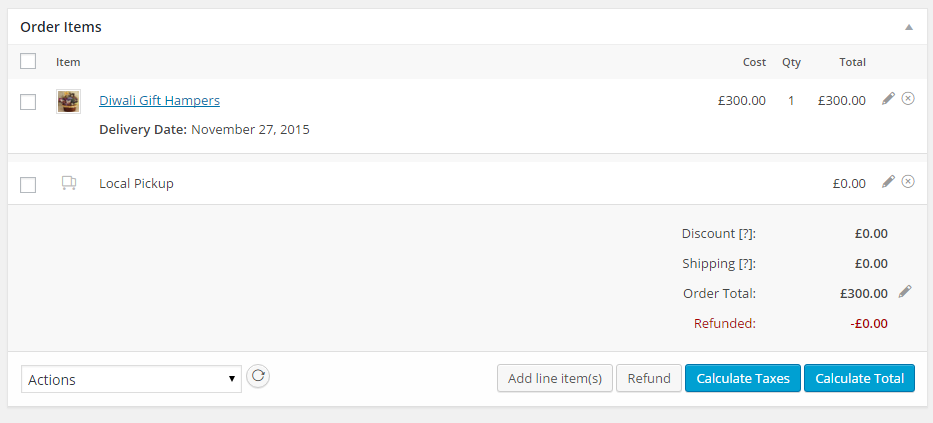 Features
Set the minimum needed delivery time in hours for WooCommerce products.
Allow customers to choose between WooCommerce Delivery Time and Delivery Date.
After a certain amount of WooCommerce deliveries for a specific date/time window, you can restrict dates.
Specify Time limit for WooCommerce same-day and next-day deliveries
Ability to view deliveries in a list and calendar format in the admin.
Add any critical dates to the calendar, such as holidays or blackout periods.
Pros
There is a free version available.
There are around 2,000 active installations.
Has a default setup that includes everything you need.
Excellent client service
The minimum shipment time should be specified in hours.
You'll need to decide how long you'll accept deliveries in the future.
It makes use of the date picker in WordPress.
Cons
In comparison to the pro version, the lite version of the plugin is rather basic.
To get the most out of this plugin, you'll need the pro version.
In comparison to its competitors, the Pro version is relatively costly.
Price
Free or pro version for $99 to $249/year
Conclusion
Your WooCommerce store is now set up to accept orders for certain delivery dates. You'll be able to provide additional alternatives for clients, adapt your store's delivery schedule to fit you, and generate more sales once this is up and running.
---
Sam Nguyen is the CEO and founder of Avada Commerce, an e-commerce solution provider headquartered in Singapore. Sam aims to support more than a million online businesses to grow and develop.