The Complete WooCommerce SEO Guide – Tutorial for Beginner
Last updated: December 01, 2023
You've probably heard it a hundred times that Search Engine Optimization (SEO) is a critical component of digital marketing, but even if you have a working knowledge of what it entails, you may still lack a firm grasp on this complex and multifaceted creature.
SEO is an acronym for "search engine optimization," and it refers to a strategy for increasing your website's ranking and efficiency. One of the outstanding features of SEO is that it does not require the purchase of advertising space. SEO acts as a conduit for your site to reach the targeted audience and enables a strong online presence for the audience, which ultimately contributes to the achievement of marketing objectives.
As we all know, search engine optimization plays a significant role in the ranking of websites or online stores. As a result, it is critical for everyone, but especially for WooCommerce store owners who want to increase traffic and build an SEO-friendly website.
In this article, The Complete WooCommerce SEO Guide – Tutorial for Beginner in 2021, we will provide everything you need to know about Search Engine Optimization, the importance of SEO, what aspects to consider when optimizing your SEO, and available plugins to assist you in this process.
Why WooCommerce SEO Is Important?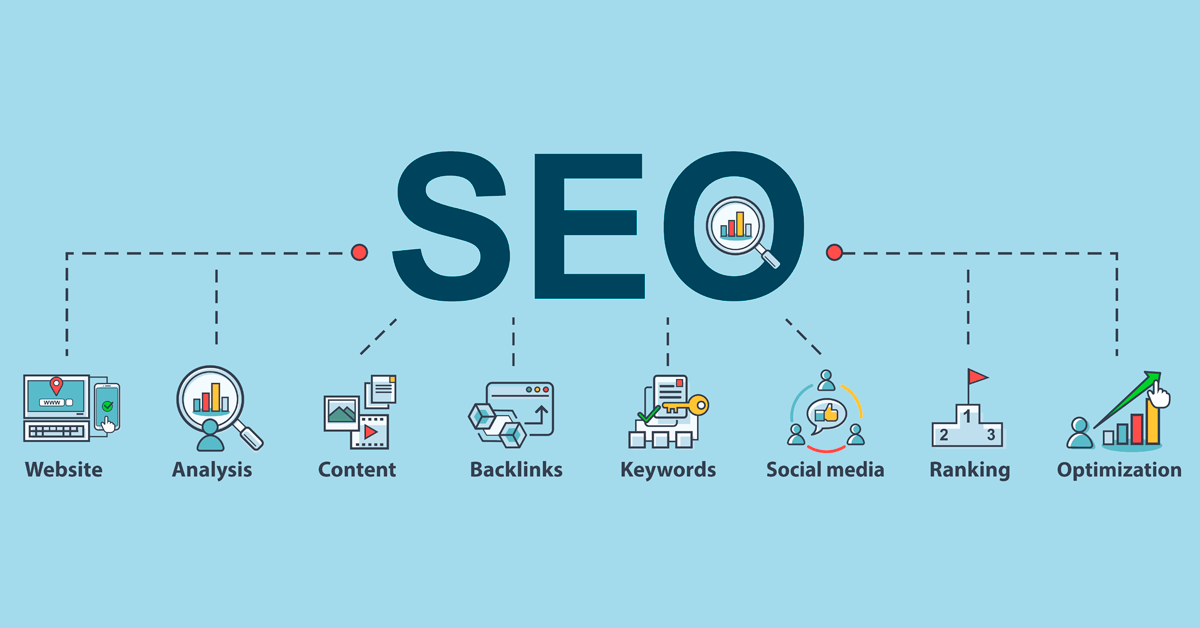 The following are some of the SEO benefits that your business may enjoy if you implement the effective SEO strategy that we will share with you:
1. Increase Visibility and Ranking
One of the most critical functions of SEO is to increase visibility, which means making it easier for users to find you when they conduct a search for a product or service similar to yours. Your visibility has a direct correlation with your ranking.
The higher your position on a search engine result page (SERP), the more likely it is that users will see you and click through to your site. The more effective your SEO efforts are, the higher your ranking and visibility will be, which is critical given that a quarter of web users never click past the first SERP.
2. Increase Web Traffic
Increased web traffic is a primary goal of SEO, and you can achieve this goal by increasing your visibility and rankings. Consider the following: nearly 33% of clicks are directed to the first ranking page, and the top five listings receive more than 75% of all clicks.
If you want more users to discover your website via a search engine, you need SEO practices that will help you rank in the top five positions, preferably number one. Remember that the higher you rank on the search engine results page, the easier it will be for your target market to find you.
3. Improve Website Speed
SEO Optimization, such as caching, assists in increasing the speed of a website. It's critical to remember that a high loading time delay can cost your WooCommerce store 4.3% of sales. By increasing the speed with which your pages load, you can decrease your bounce rate and encourage visitors to spend more time on your site. In fact, nearly half of consumers expect a page to load in less than two seconds, and the longer a page takes to load, the higher the bounce rate and the lower the conversion rate.
4. Contribute to Brand Credibility
It is critical to building brand awareness for your WooCommerce store to promote the products you sell. SEO ensures that search engines can easily find the products in your store. Internet users can gain a better understanding of your brand and the products or services you provide.
5. Ensure the Website's Authority
Although authority is a relatively new concept in SEO, it is becoming increasingly important to search engines as a result of its growing importance to web users. Essentially, authority indicates that your website is dependable, of high quality, relevant, and offers something. The more authority your website possesses, the higher your ranking will be, and the more prospects will develop an affinity for your brand.
6. Improve User Experience
Another reason SEO is critical is that the time spent creating great content and optimizing your site with on-page SEO improves your site's usability, which results in a seamless and positive customer experience.
For instance, when you take steps to make your site responsive, you ensure that it is usable by both mobile and desktop visitors. Speed also contributes positively to a better user experience. Rapid response enables you to avoid a decline in customer satisfaction in your store.
To optimize the user experience on your WooCommerce store, you must provide relevant information, images, or videos to accompany the text. Web pages should be simple to navigate on any device, resulting in increased authority, brand awareness, and conversion rates.
7. Assist your Marketing Strategy
Inbound marketing strategies such as SEO, social media marketing, and content marketing are extremely effective in any WooCommerce store. SEO is a long-term marketing strategy that takes months to implement. The consequences can last months. It takes time to push you down the ranking list unless your competitors have boosted their SEO strategies.
SEO, along with Social Media, can also boost your marketing efforts further. You can use social media to promote products, special offers, and other promotions and enlist the assistance of your followers in spreading the word. Because customers can follow you on social media, brand awareness increases and assists you in spreading the word.
8. Boost your Market Share and Growth
Finally, the primary reason SEO is critical is that it can assist you in achieving a variety of your business objectives. SEO can help you develop stronger relationships with your audience, enhance the customer experience, increase your authority, drive more traffic to your site, give you a competitive edge, and increase conversions, all of which result in increased sales, loyal customers, and growth for your business.
For instance, once visitors discover what they're looking for in your store, they may become customers. Customers who make purchases can also become members, subscribe to newsletters or engage in other activities, depending on how your store is configured.
Is WooCommerce SEO Friendly?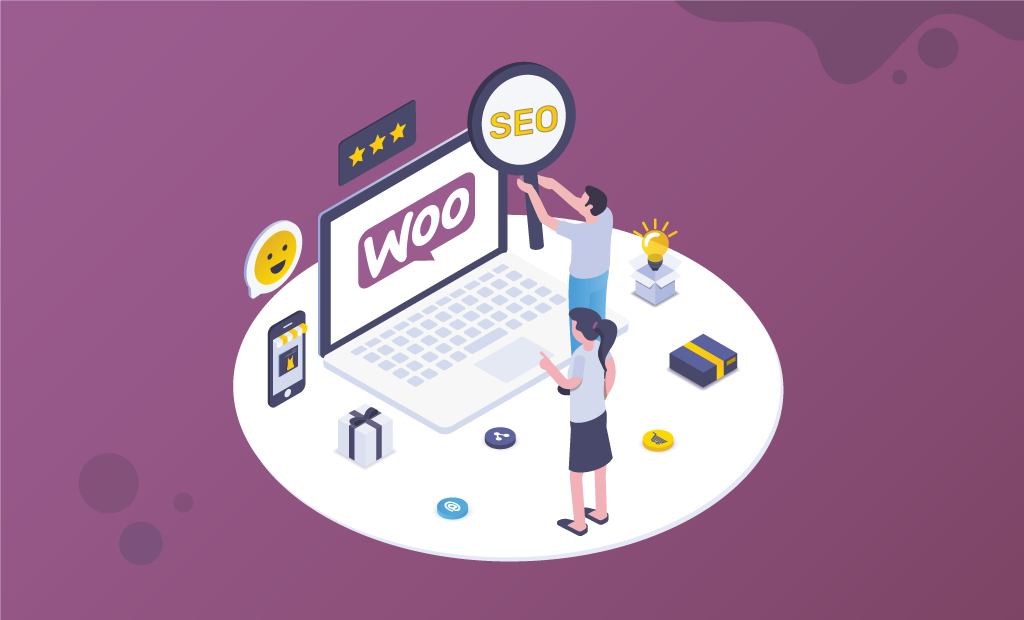 Yes, WooCommerce is SEO-friendly. As it screams on top of WordPress, which is both standard-compliant and extremely SEO-friendly, as well as includes numerous SEO plugins to help it rank higher in search engines.
And when we say WooCommerce is SEO friendly, we're simply referring to the fact that it includes some built-in SEO features and plugins that can be beneficial for your online store. Plugins can help you optimize WooCommerce product SEO. Plugins such as Yoast SEO can provide a greater SEO boost than Shopify's built-in SEO features. To accomplish this, you must tailor Yoast to your unique SEO requirements.
When you use WooCommerce to create an online store, you have a variety of options for themes, products, descriptions, images, and other content on your eCommerce site. You must manually optimize all of this additional content for SEO purposes.
WooCommerce SEO is a continuous process always, and you must maintain a consistent focus on it to see your online store grow in terms of search engine traffic/sales.
How to Optimize WooCommerce SEO?
1. Choose SEO- friendly themes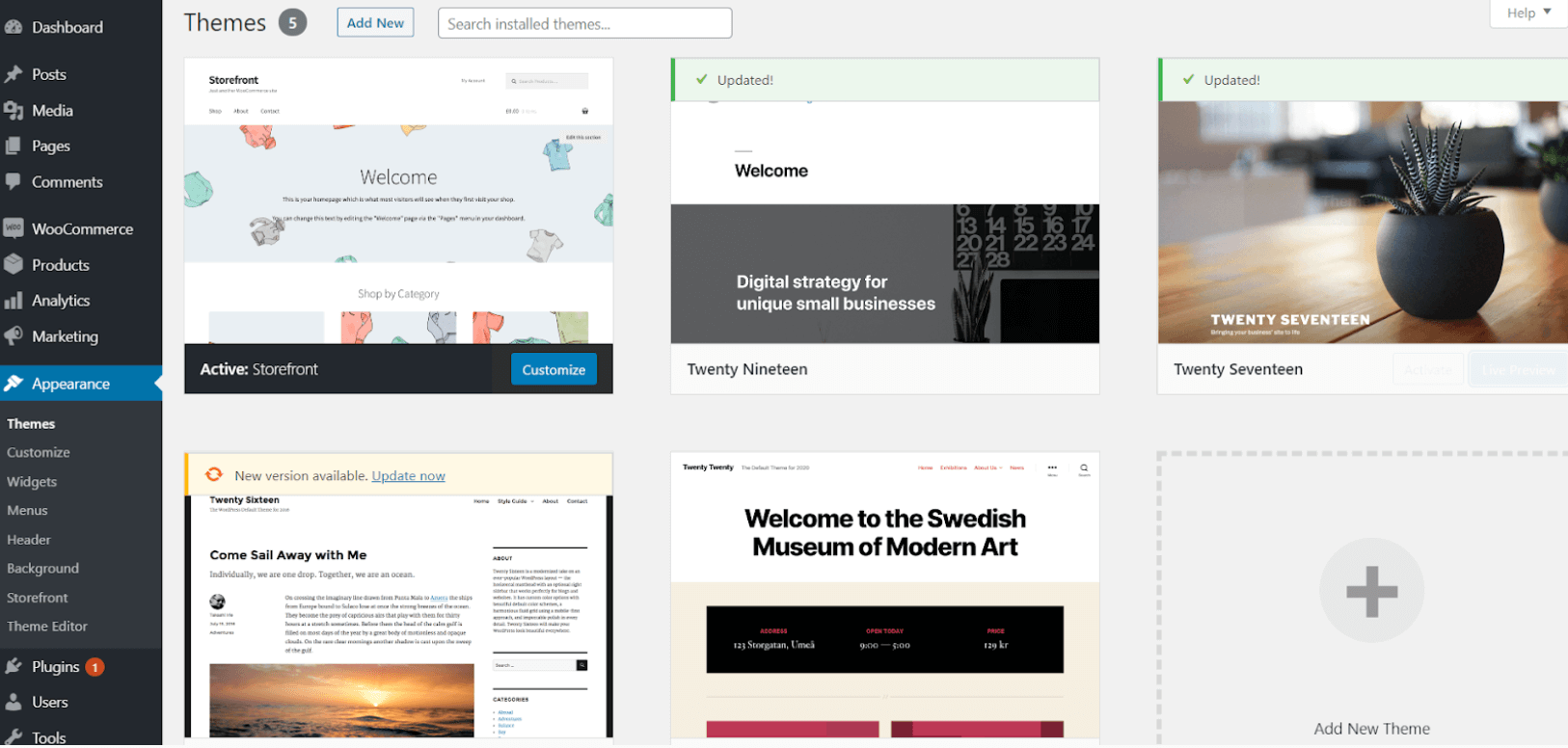 Your theme is one of the most enticing aspects of your store that draws customers in. It establishes the overall layout and appearance of your online store and includes numerous SEO features. For instance, your theme is optimized for search engines and has an effect on your website's speed. As a result, you should exercise extreme caution when selecting themes for your WooCommerce store.
These are some SEO-friendly WooCommerce themes for your online store. Additionally, you can customize the theme to meet your specific needs. You should look for a theme that includes unique features and is optimized for search engines, for example:
Responsive Web Design: According to Google, mobile-friendly content performs better for mobile users.
Lightweight Theme: It optimizes web page performance. Avoid bloated themes that include third-party plugins, as they will cause your website to slow down.
Numerous plugins are available for lightweight testing themes, including ASTRA, OceanWP, and Zakra. The majority of themes indicate that they are mobile-friendly, but they run them through the Mobile-Friendly Test before believing this.
2. Use SEO-friendly plugins
If you're new to WordPress, you might be unfamiliar with plugins. Plugins are software programs or extensions that enhance your website's functionality and assist in achieving higher search engine rankings. While WordPress includes numerous SEO plugins, the free Yoast plugin is the clear winner in terms of popularity. It is the most popular SEO plugin available for improving your site's performance.

Numerous SEO plugins are available to optimize site elements such as meta description, meta title, and focus keywords. By installing SEO plugins, you can optimize your eCommerce portal.
3. Optimize Your Product Page
Following that, you should also optimize your product's page because the various components of your product page should be organized in such a way that they maximize your product's online visibility in search engines.
Consider the following critical sections of the product page:
3.1. SEO-Friendly Product Titles

One of the most key components of your WooCommerce store is writing SEO-friendly product titles. Because product titles are the first thing crawlers, use to search for a product and appear in the title bar of your browser and are used by search engines to title search results.
When shopping online, consumers enter detailed search terms rather than generic ones. By including keywords in the title of your WooCommerce product, you aid search engines in locating and ranking your website higher than your competitors.
SEO friendly titles should Include the following:
Accurate description of your product and services.
Originality.
Contain 55 to 60 characters.
Never correspond to the title.
Always begin with your domain name on the right.
Have focus keywords.
3.2. SEO Meta Description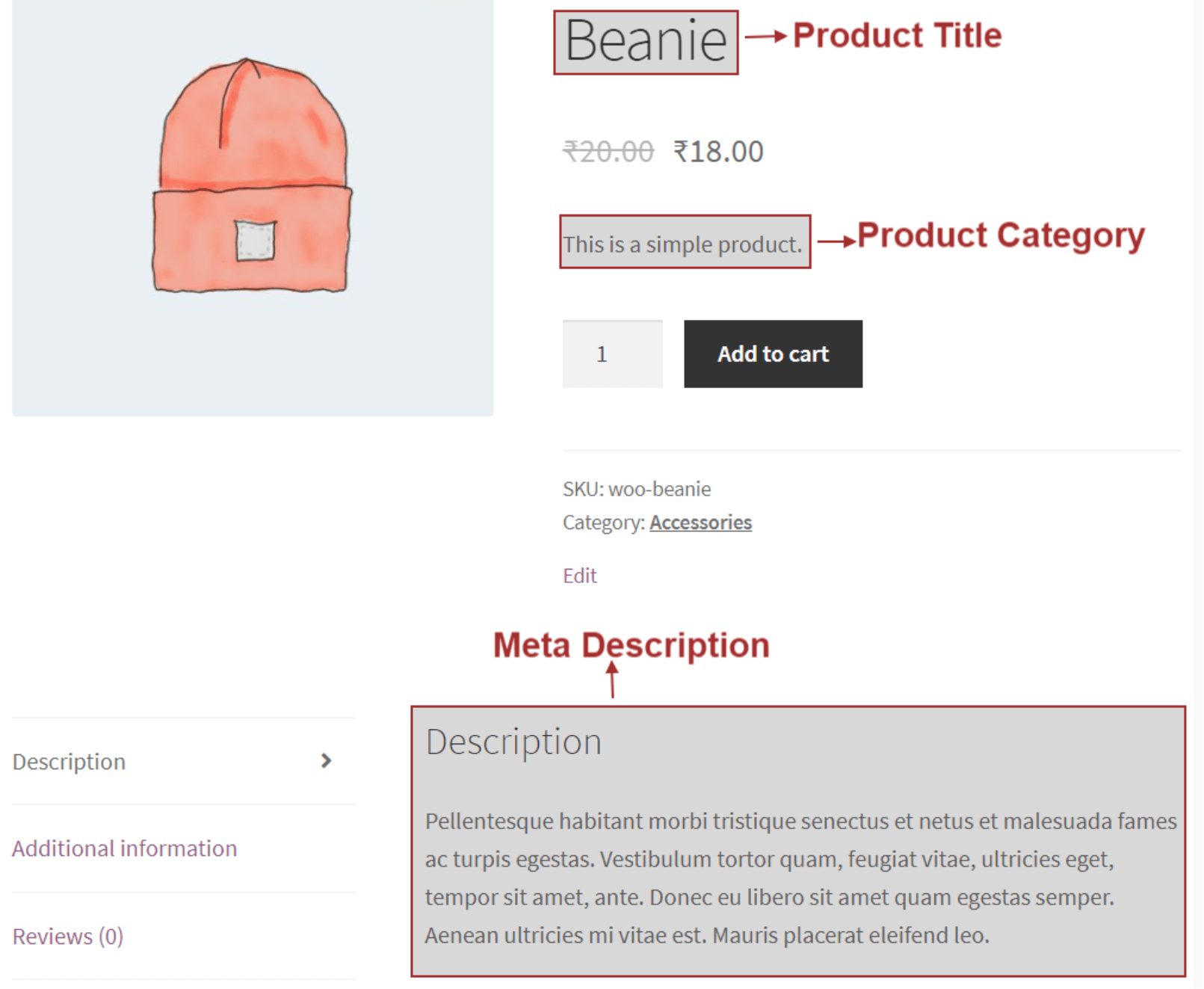 Apart from the SEO title of the product, another critical factor is the meta description. Each product should have its own unique description.
Plugins such as Yoast SEO recommend that the meta description displayed on SERPs should be between 150 and 160 characters in length. Similarly, your product description should include a 300-word meta description that provides brief details about your product. Additionally, keep in mind that the product description should include your primary and secondary keywords 2-3 times throughout.
3.3. Product URL

The URL is a critical factor in ranking algorithms. The product URL is another frequently used and required element for your online store. The URL for your product should include your focus keyword. You should allow breadcrumbs in your WooCommerce store to improve the readability of the product URL.
3.4. Product Categories And Tags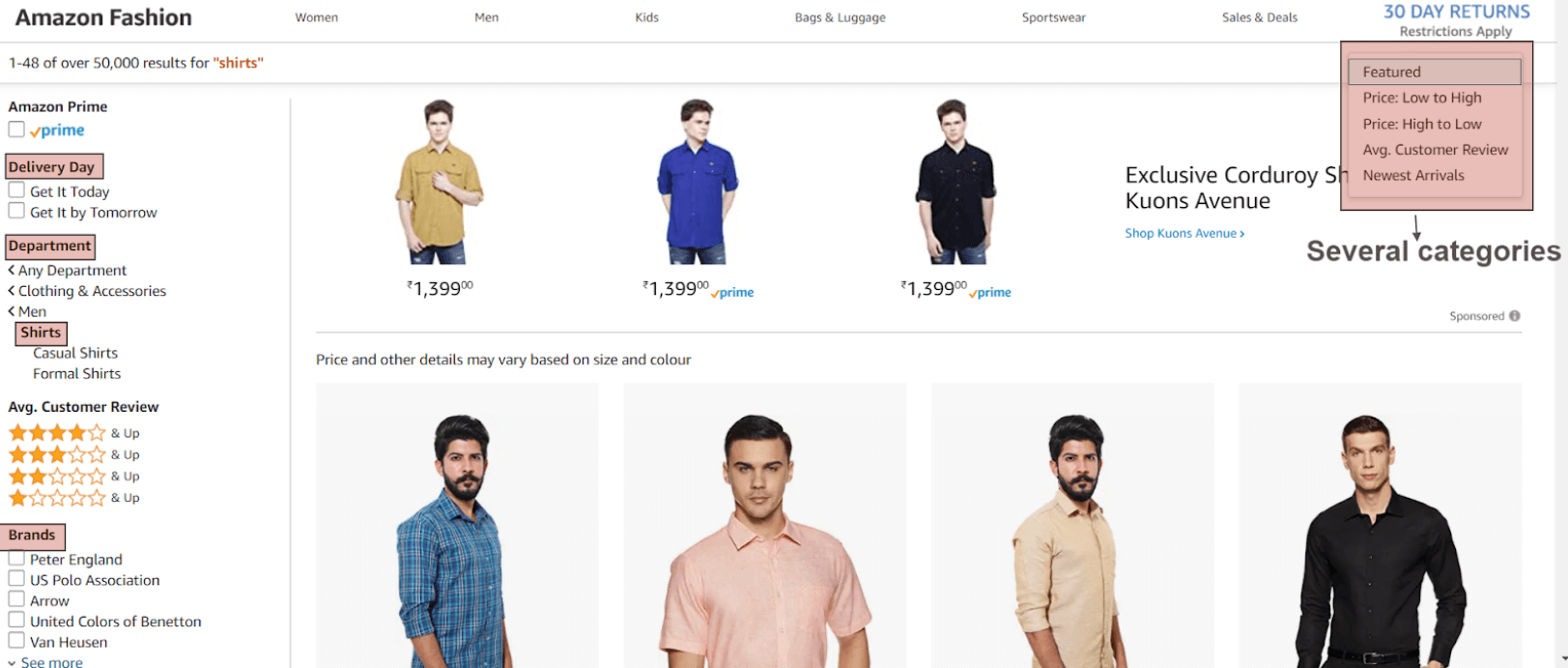 Product categories and tags will assist customers in quickly locating the specific product they wish to purchase.
For example, if you need to purchase a medium red Allen Solly shirt but cannot locate it among 2000 shirts. What are your plans? Obviously, you'll abandon the site in favor of a physical location. However, if you are given an easy way to choose and categorize what you want, you will almost certainly purchase the product online.
4. Use Image Alt Text

Image Alt text is a type of human-readable description used by search engines to describe images. Essentially, they're a human-readable description you add to the images on your website in case the file cannot be loaded. Additionally, when uploading a product image to your online store, you can specify an alt tag and a title that consist of the image's file name.
When you add a product image to your WooCommerce store, you must include a title and an alt attribute. By default, the title attribute is set to the image filename. And if you do not include an alt attribute with your image, it automatically adds one. However, you'd better be extremely diligent when creating an alt text for the product image you add to a product; this will significantly impact your SEO.
5. Streamline Site Navigation
Confusion and complexity in your site navigation can do more harm than good. Your visitors will not want to spend the entire day on your website. As a result, navigation must be uncomplicated and straightforward. Your customers should be able to easily find what they're looking for.
What you can do to ensure smooth navigation is as follows:
Allow visitors to easily navigate your eCommerce site by providing a smooth flow.
Utilize sensible and unambiguous navigation labels to convey information about the product.
Avoid excessive menus.
Possess an elegant design.
Make use of breadcrumbs.
Subcategories should be listed.
Make use of sitemaps.
Mention special discounts, sales, and promotions.
6. Optimize Website Performance and Speed
Google prioritizes website speed as a ranking factor. This means that websites that load faster are more likely to rank higher than those that load slowly. Slow websites are also detrimental to your business, as they degrade the user experience and cost you money.
According to a StrangeLoop case study, a one-second delay in page load time can result in a 7% drop in conversions, an 11% drop in page views, and a 16% drop in customer satisfaction.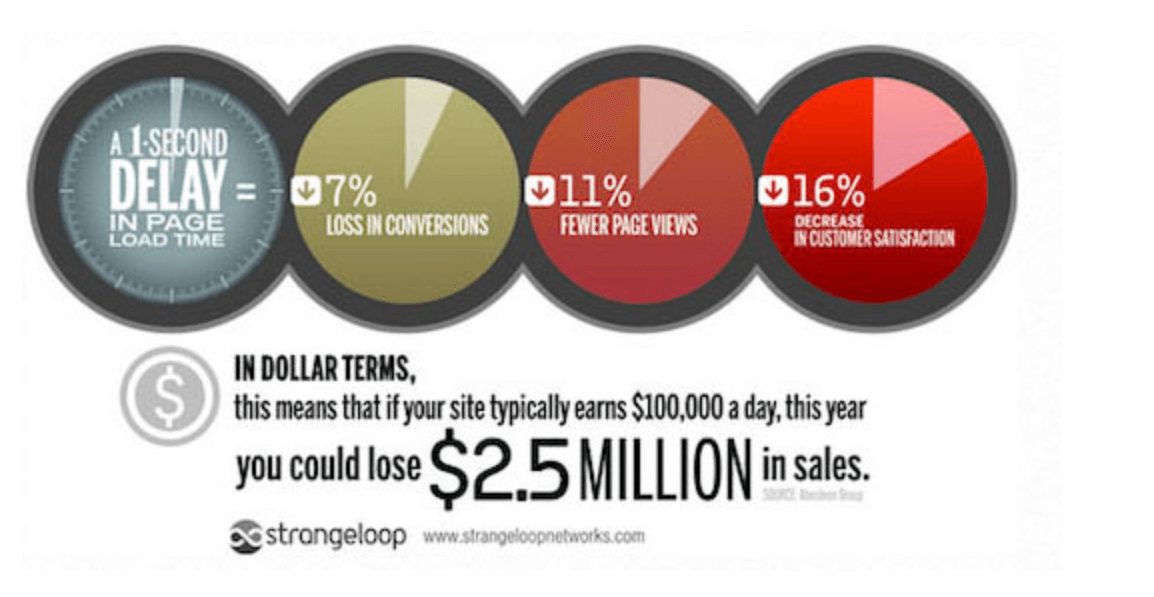 Oftentimes, the primary cause of a slow WooCommerce store is web hosting. If this is the case, you should consider switching to a WooCommerce-optimized hosting provider such as SiteGround or Bluehost.
7. WWW or not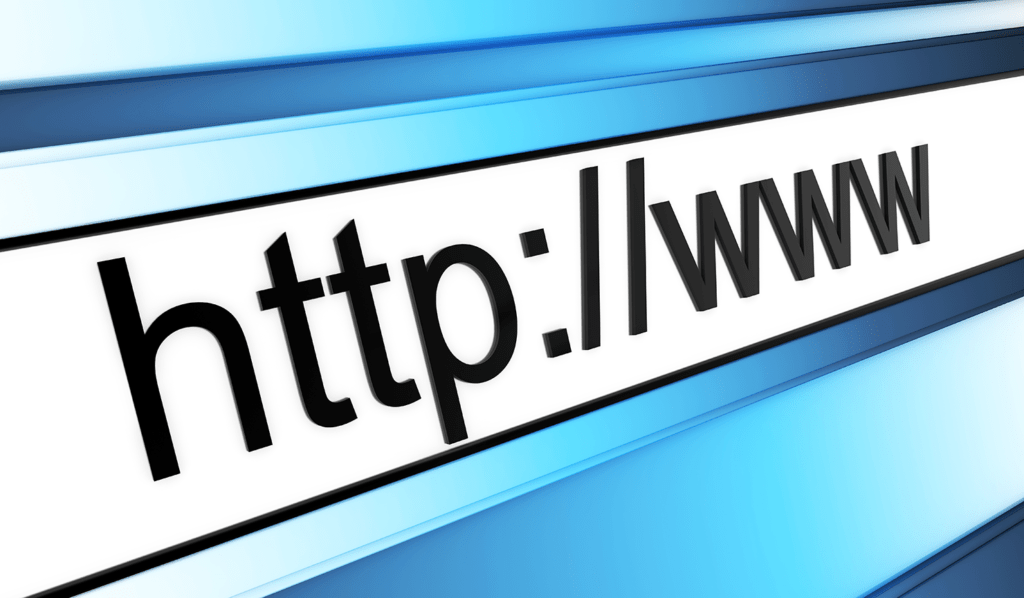 If you've just begun your research for WooCommerce, you may be unfamiliar with www and non-www websites. You may be wondering why some websites are accessible via yourdomain.com while others are accessed via www.yourdomain.com.
For instance, the website MakeWebBetter's URL is https://makewebbetter.com/. However, search engines such as YouTube use the URL https://www.youtube.com/.
There is some distinction in terms of SEO. If you enter the incorrect version of the website, the host servers will redirect you automatically to the correct version. The primary consideration for branding is selecting the optimal URL. You must select a domain in the backend for both the site and WordPress address URLs.
8. Choose the Permalinks Structure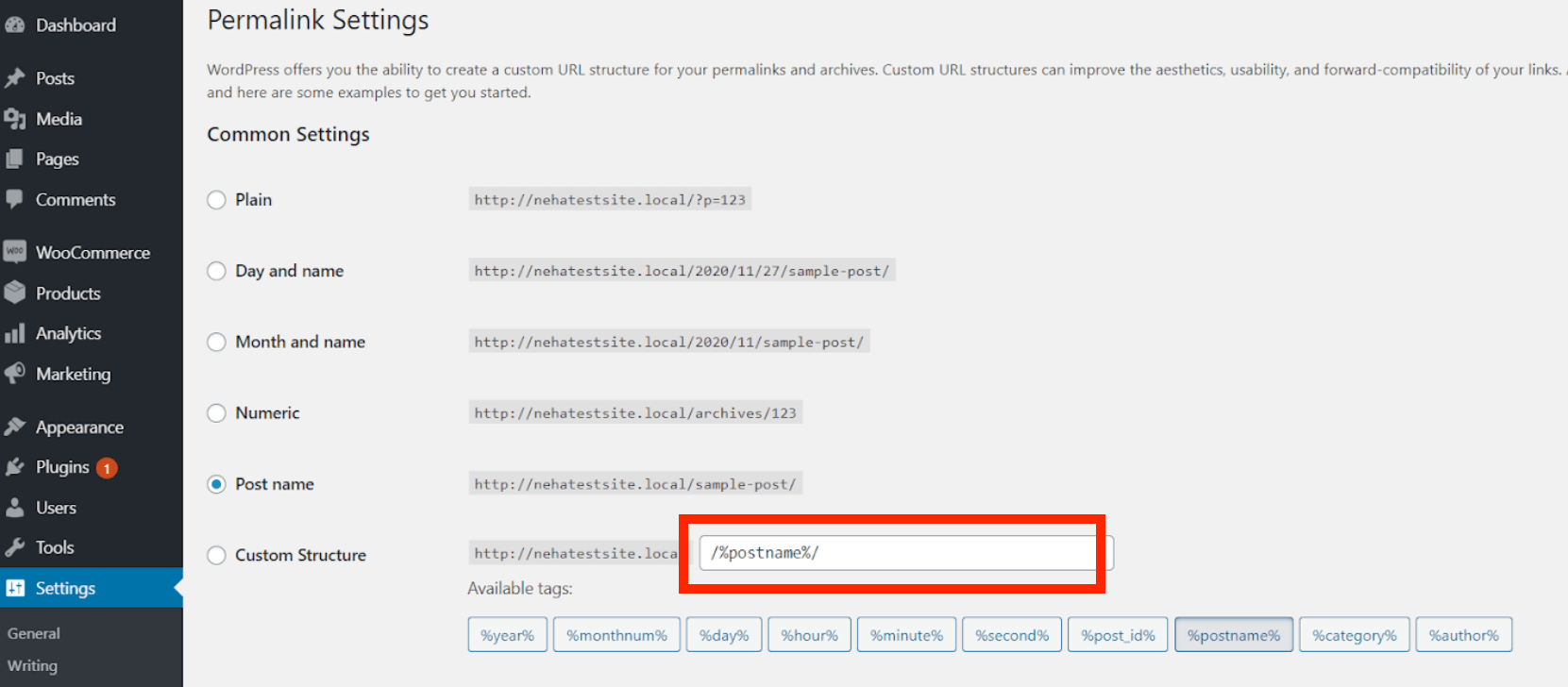 You can use WooCommerce to link your content to specific web addresses. The permalink is provided because the URL for each product is fixed and unchangeable. These URLs define your page's and product's format. By default, WooCommerce stores accept permalinks that include special characters such as numbers and a question mark, for example, http://yourdomain.com/?=123.
Custom URLs and permalink structures can be configured for the online store using WooCommerce. You should modify the structure of the permalinks; WooCommerce allows you to create custom URLs for your online store. You should create SEO-friendly URLs for your product, which will help you rank on the search engine's first page.
9. Start using Canonical Links

A canonical link is an HTML factor that assists Google in identifying instances of duplicate content. It simply refers to determining the optimal version of web pages. Only canonical pages are indexed by search engines.
As your site grows in popularity, it becomes increasingly difficult to prevent pages from becoming duplicates or near-duplicates of one another. This results in issues with duplicate content.
10. Use XML Sitemap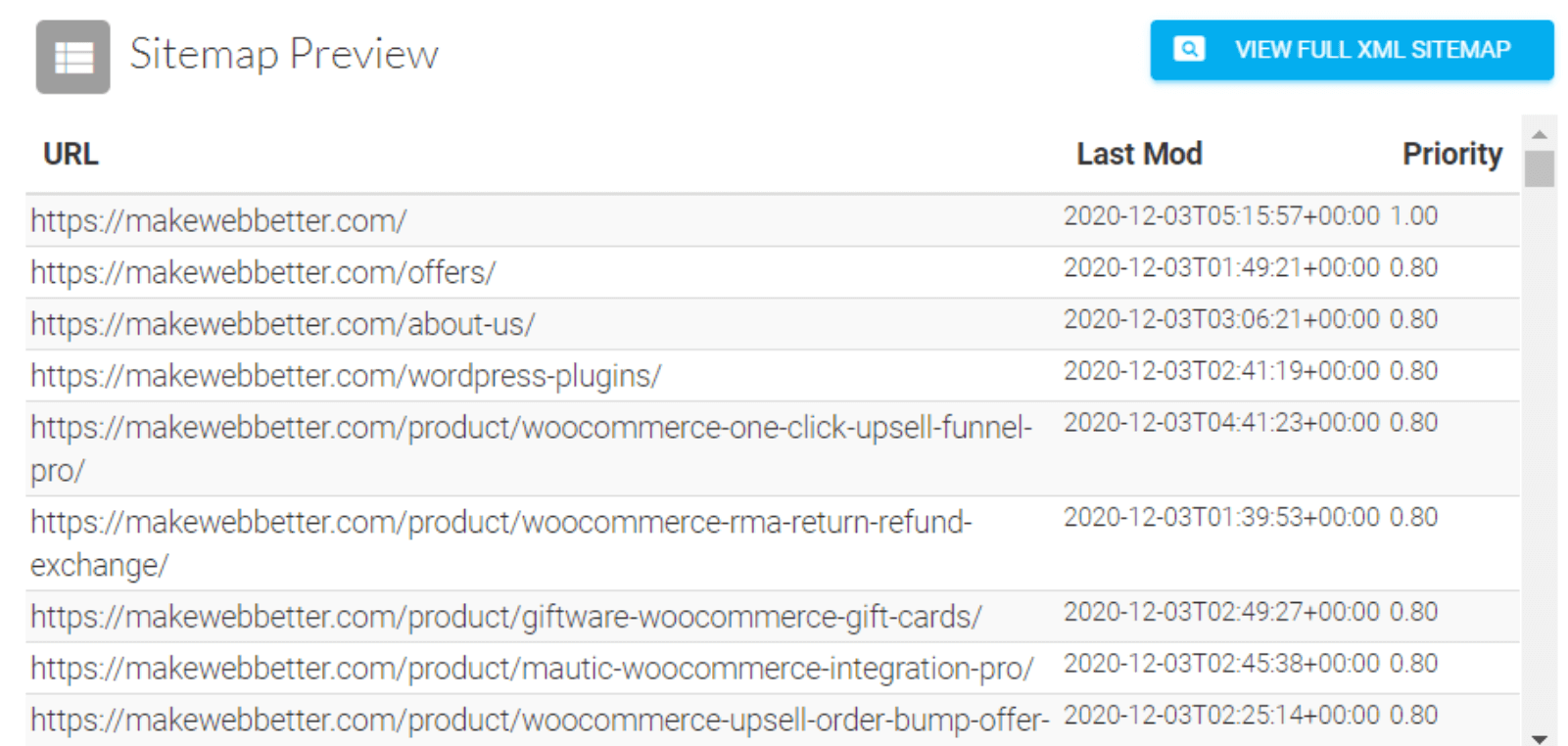 A sitemap in XML format assists Google in navigating your website and crawling all of its pages. It establishes a connection between your site and search engines, allowing crawlers to quickly locate all product pages.
You must submit an XML sitemap to Google to ensure that your eCommerce store is discovered online. The sitemap contains all of the critical links and pages, which Google can easily find. It is a technical component of a website because it aids in the indexing of an eCommerce store by Google. Additionally, it is beneficial to understand the site's overall structure.
11. Use Schema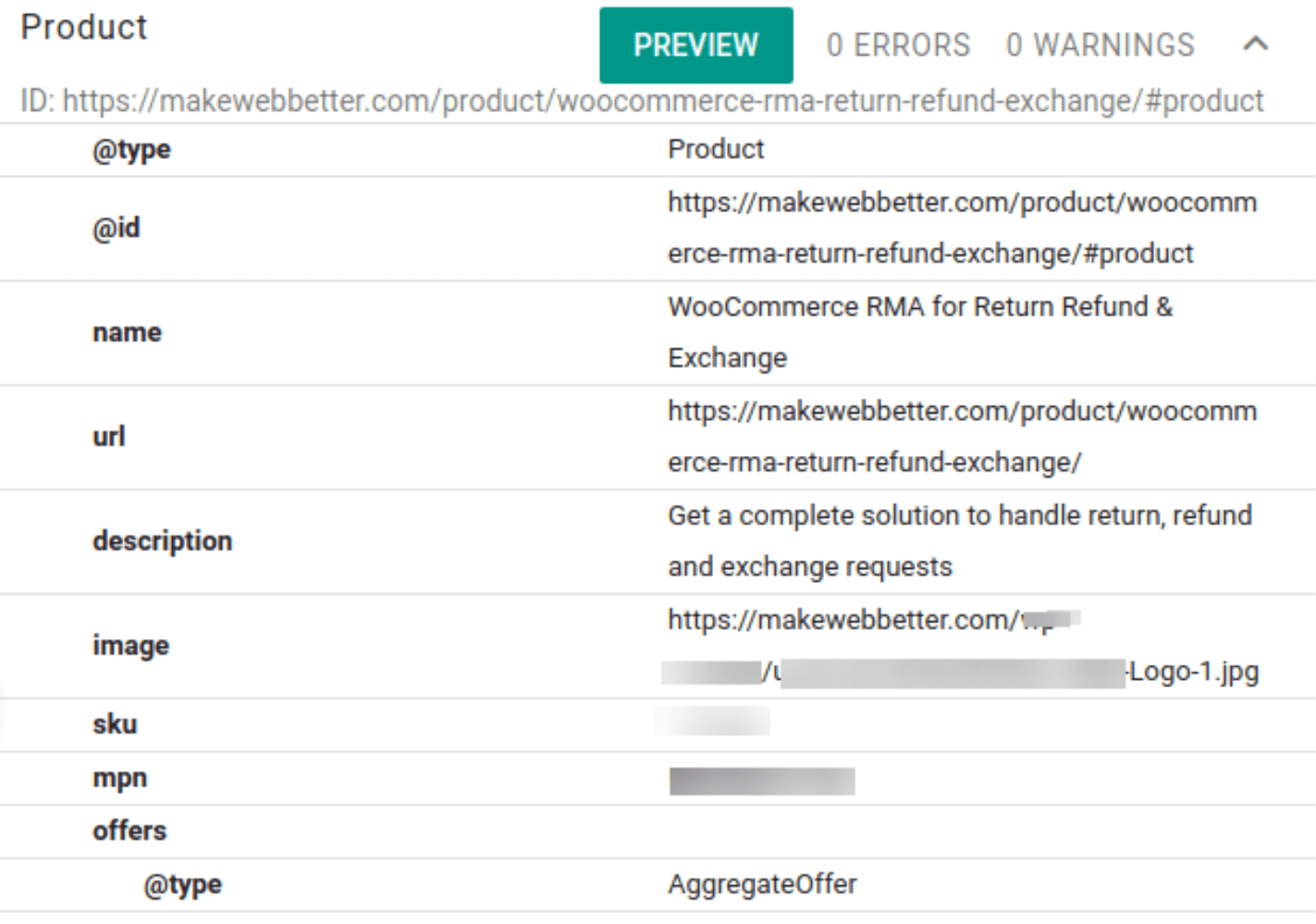 Schema is a type of rich snippet that appears in search results to provide users with additional information.
This tool is used by Google to validate structured data. Additionally, it contributes significantly to a website's ranking by allowing search engines to determine whether the content is relevant to the search query.
12. Control the number of Outbound Links

If you want to improve your website, you should consider all of its components. Nofollow links instruct search engines to disregard the link and do not count it toward your website's backlink profile. Select external links on your WordPress site should have rel="no follow" added.
Links are a ranking signal for a linked signal in search engines. When you link to another website, you are passing link juice (i.e kind of SEO card). If you link to more external websites, this indicates that you are building backlinks, which results in a loss of authority. That is why SEO strongly advises against using the no-follow attribute.
13. Use Google Search Console
Google Search Console is a webmaster tool that assists you in monitoring your website's indexing status and optimizing its visibility. It shows the user how their website appears to a search engine. It generates all the reports, data, and other information necessary to comprehend how your pages appear in search engines. Thus, the primary purpose of all of these things is to assist you in determining what works and what does not on your site. Which allows you to plan your activities.
14. Improve Website Security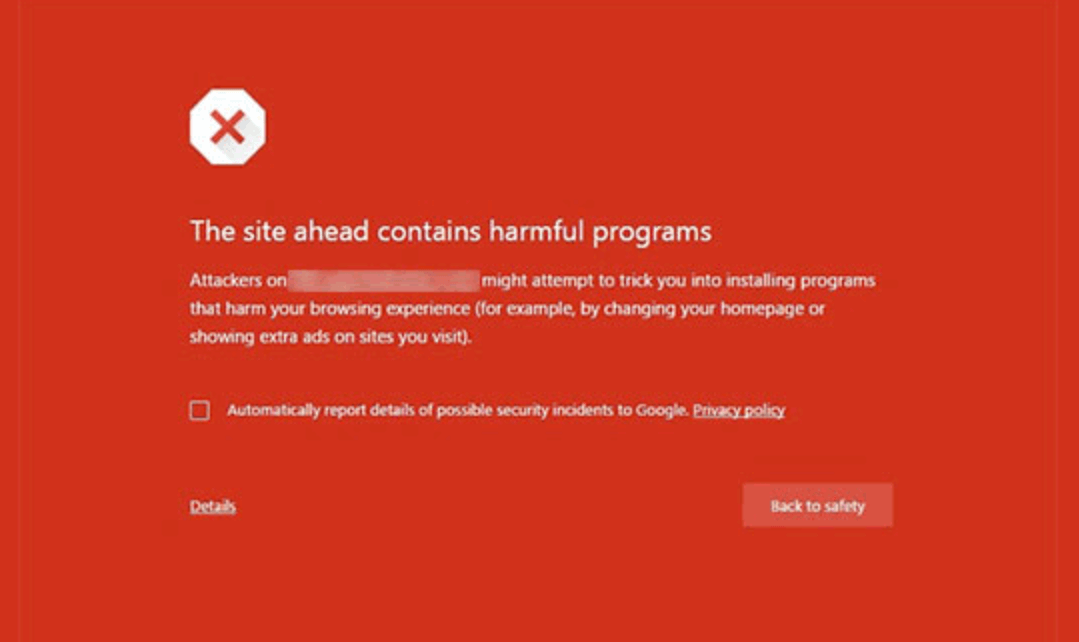 Search engines favor secure websites. Google protects users from scams, malware, and scamming websites by quickly flagging them as unsafe. This will have a detrimental effect on not only your WooCommerce SEO rankings, but also on your brand's reputation.
Hackers are constantly attempting to steal data from random websites via brute force attacks, malware injection, and data theft. To avoid this, you must strengthen the security of your WooCommerce store.
Highly recommended SEO plugins for WooCommerce
Yoast SEO is an excellent SEO plugin for your WooCommerce store. This plugin will assist you in optimizing your store and enables you to easily add SEO-optimized titles and descriptions to your WooCommerce store's posts and pages. Additionally, it supports the addition of Open Graph metadata. This plugin also generates an XML sitemap for all content on your store automatically. This sitemap enables search engines to more efficiently crawl your website.
Key Features:
Exert complete control over your website's breadcrumbs.
Creates canonical URLs automatically to avoid duplicate content.
Conduct SEO and readability analyses.
Optimize your article's content for synonyms and related phrases.
Price: Free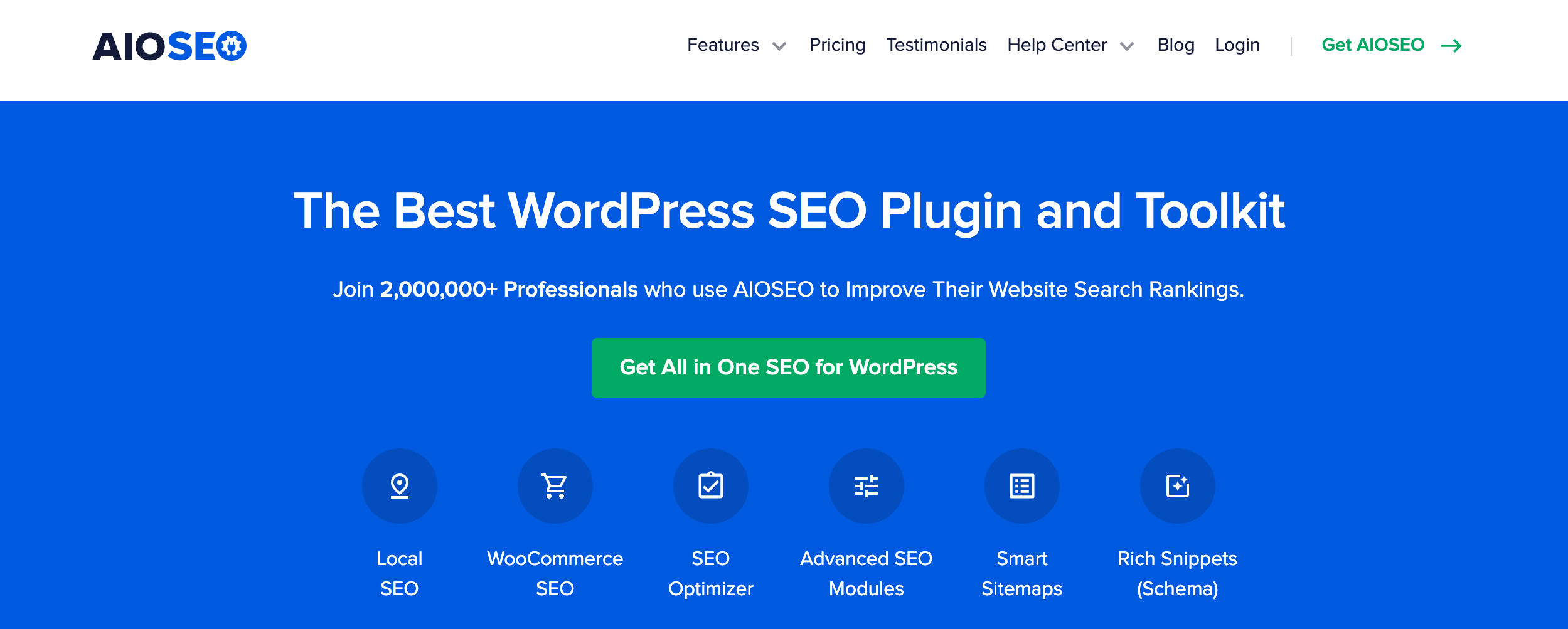 All in One SEO Pack is a comprehensive collection of tools designed to assist you in optimizing your WooCommerce store. This plugin enables you to add SEO titles, metatags, image sitemaps and XML sitemaps. It seamlessly integrates with WooCommerce, optimizing your online store. This tool is extremely simple to configure. A feature manager enables you to manage access to various settings.
Key Features:
Support XML.
Integrate with Google Analytics
Contain advanced canonical URLs.
Include an API that allows other plugins and themes to access and extend its functionality.
Automatically generates meta tags.
Price: $79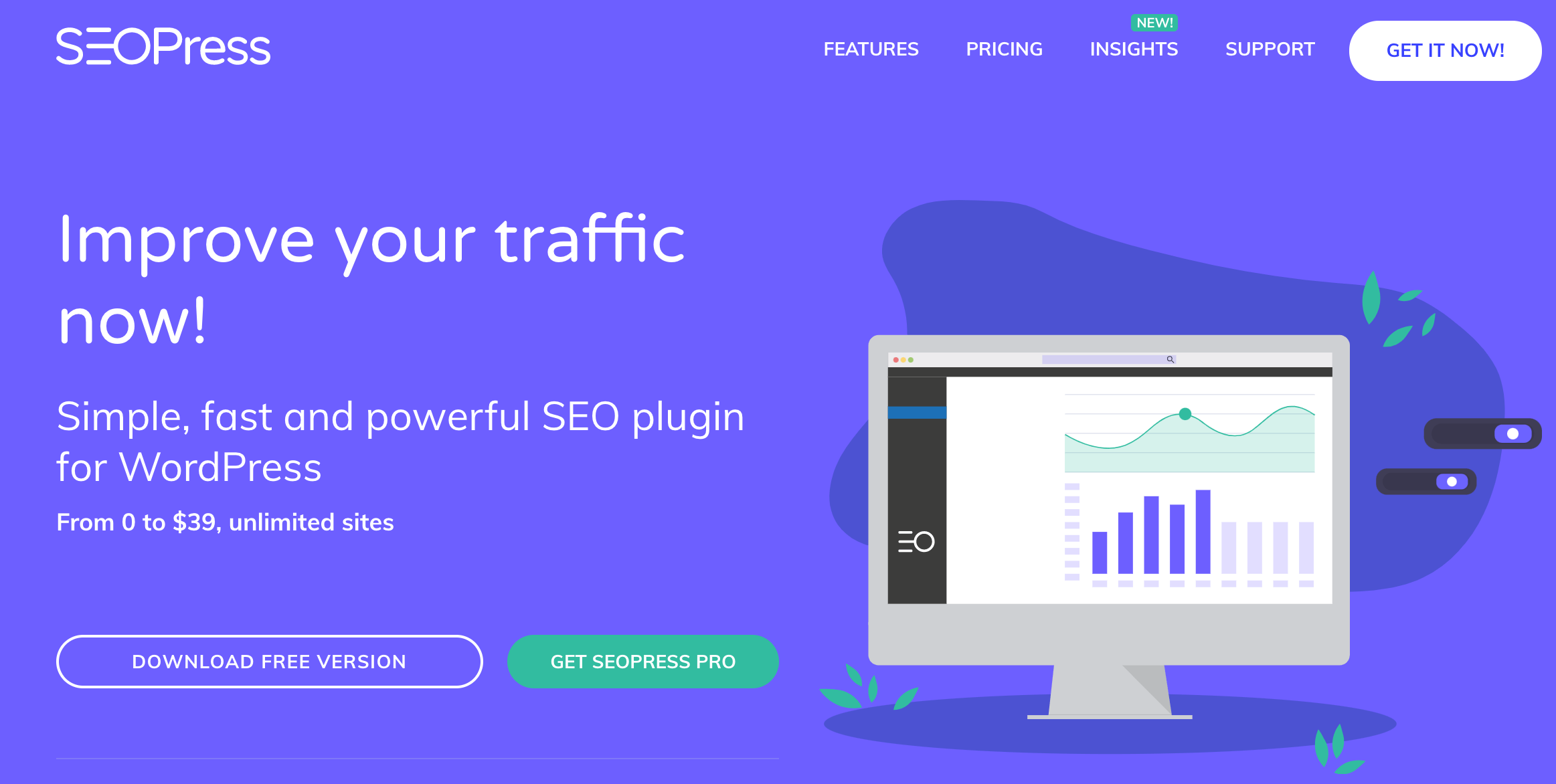 SEOPress is a highly rated SEO plugin that you can use to optimize your WooCommerce store's SEO and increase traffic. This plugin enables you to enhance social sharing, create custom HTML and XML sitemaps, and incorporate structured data types. With over 100,000 active installations, you can quickly import your post and term metadata from other plugins.
To take advantage of all of this plugin's features, we recommend upgrading to the premium version.
Key Features:
Simple to install.
Optimize your title and meta description
Allow managing redirections.
Optimize your store's images.
Enables to preview how your posts will appear in search results.
Price: Free
Final thoughts
As you can see, SEO is a multifaceted endeavor that entails a plethora of different techniques, tactics, and best practices. Furthermore, these best practices are constantly evolving in response to changes in consumer and web user behavior, the introduction of new technologies, and the algorithmic changes of search engines. That being said, SEO is still critical for any business that wishes to be visible online, and your efforts will be well rewarded.
There are numerous techniques and tools that you should be familiar with in order to optimize your site. SEO is a complicated process, particularly if you are new to the field – but you do not need to be an SEO expert to get started. You could always hire an SEO agency to help you improve your online store's ranking.
We hope this article was beneficial in teaching you how to optimize your WooCommerce SEO. If you enjoyed this article, please subscribe to AVADA for more useful tips and instructions, as well as share this post to your friends and colleagues.
---
Roger has over 4 years of experience in SEO. While in college, he started learning about SEO and showed a passion for the field. Right after graduation, he embarked on SEO projects and achieved great success. After years of working, he has learned deeply about SEO. Currently, he is the SEO team leader at avada.io