How to Display a Delivery Date in WooCommerce
How to Display a Delivery Date in WooCommerce
Setting a delivery date and time in a typical WooCommerce shop is difficult. Put a general delivery timeframe (1-2 business days) on your website if you want to let consumers know when they'll get their goods. Additionally, if you want a client to be able to choose a delivery date that is convenient for them, you'll need some assistance.
Don't worry, we have it all covered! In today's tutorial, we will take a look at the advantages of using WooCommerce Delivery Date coupled with a tutorial on How to display delivery dates on your WooCommerce website. Keep reading to find out more!
Why should you need a WooCommerce delivery date set up in your online business?
While purchasing a product, most customers would expect to know the upcoming delivery date before it gets transferred in front of their doors. In this method, you can increase your store's credibility in their eyes. Conversely, if consumers are unsure, there's a good possibility they'll leave their shopping carts at checkout and purchase from someplace else that does provide estimated delivery dates, just to be safe.
Even if there are delivery delays, it is critical to provide consumers with a clear image of the delivery process of their purchases throughout the checkout process. Here are reasons explaining the importance of displaying WooCommerce delivery date:
Convenience: It's all about going above and beyond for your clients and demonstrating your readiness to work around their hectic schedules. To assist your client in choosing the best shipping option, it is critical to show the most up-to-date delivery dates. Also, this feature can become extremely important as the holiday season approaches.
Security: Customers like the additional degree of protection that WooCommerce delivery dates provided. A client may use this function to specify when he will be present to sign the order straight from the delivery person. By arranging delivery, a distributor eliminates the risk of leaving the package on the doorstep or with a neighbor, which is potentially dangerous.
Consumer Satisfaction: Being a dependable and trustworthy merchant can help you build trust with your customers. Always show the most up-to-date anticipated delivery dates and make sure they're met. A happy consumer is also a loyal customer at the end of the day.
Time-saving: The delivery dates also feature aids in the smooth running of logistics and prevents the client and the shipping carrier from wasting time.
How to display a WooCommerce delivery date on your website?
In the last part, we have explained clearly the necessity of WooCommerce delivery dates and how they can be helpful to your online business. Therefore, we will continue to introduce you to the process of displaying these WooCommerce delivery dates. The tutorial has been divided into small basic steps so that you can easily keep track of it.
No more beating around the bush, let's get started!
Step 1: Install the plugin
This is the easiest step out of all, especially for those of you who have run your online business on WooCommerce for a while. To get started, navigate to this link and download the .zip file for a plugin called "WooCommerce delivery slots":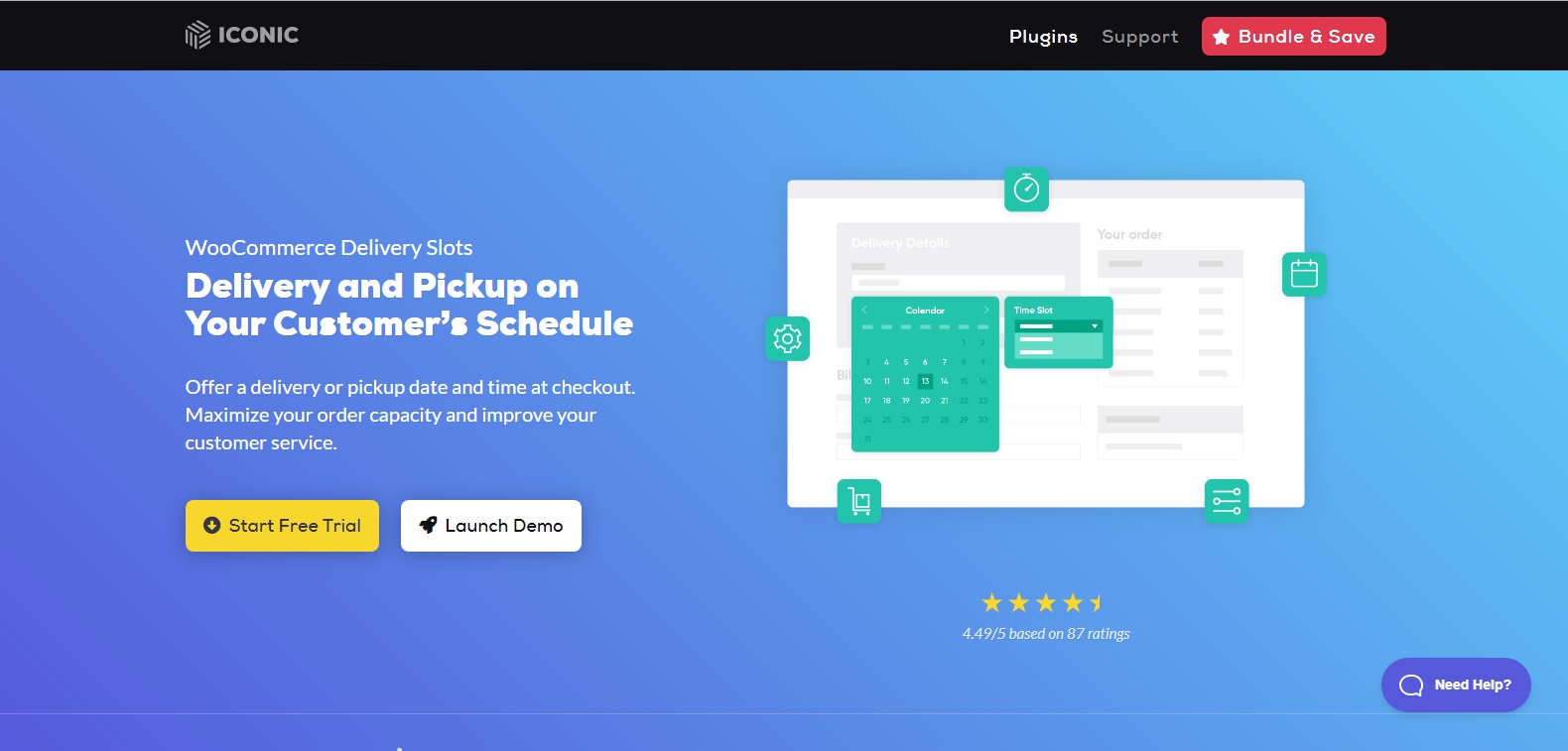 Once the download is completed, please navigate to the Plugins > Add New page from your WooCommerce dashboard and upload the file by clicking on "Choose File" button located in the center of your screen: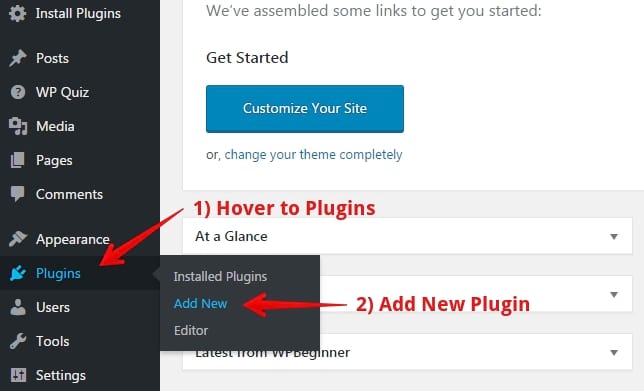 After that, continuously choose the two buttons saying "Install Now" and "Activate" to fully use this new extension in the next steps!
Step 2: Configuring the schedule
With "WooCommerce Delivery Slots" have been successfully integrated with your online store, we will respectively schedule the delivery date of your products from weeks, days to even time slots.
In order to set up a specific day of the week when your items will be delivered, quickly hover the mouse over WooCommerce > Delivery Slots page and look for the "Date Settings" tab as follow: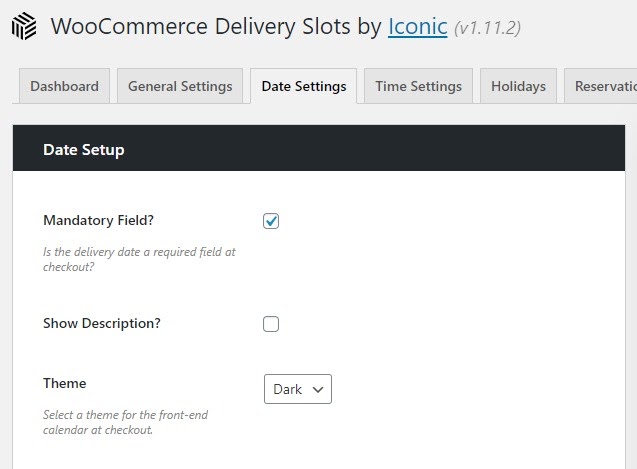 Scroll down a little bit and you will notice a section called "Delivery Days" looking like this: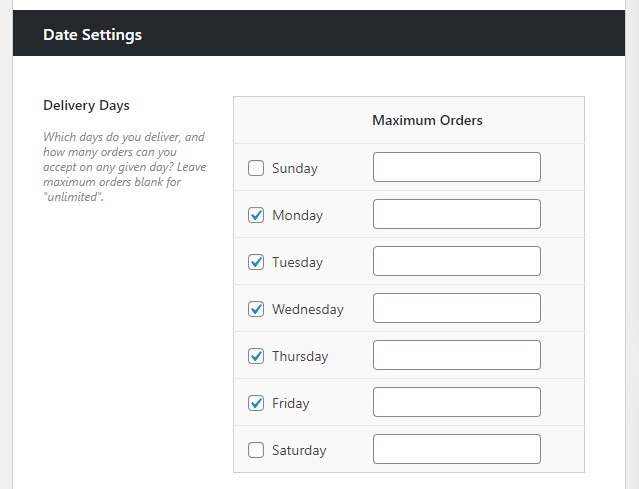 You'll be able to choose which days you'll provide for delivery in this area. On the days you wish, check the boxes. Then "Save Changes" to confirm your customization.
More specifically, you can also choose a distinct time slot in the day to be marked as the delivery time. Moving on to the "Time Settings" tab and this is how you screen is going to look like: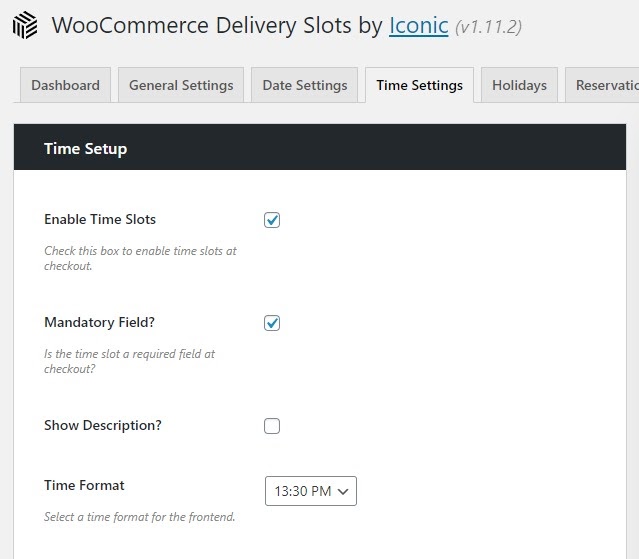 Make sure the "Enable Time Slots" option is selected on this page if you want to provide precise delivery times to your clients. Leave this unchecked if you just want consumers to choose a delivery day.
Next up, we can see the "Time Slot Configuration" part, where you can freely set up the time and day based on your preferences, such as:
The length of the slots.
Their regularity.
When do you begin and end your delivery service?
If there are any additional charges.
And, based on all of these variables, generate many distinct kinds of slots.
Don't forget to "Save Changes" before leaving the setup!
Step 3: Next-day delivery setting (optional)
When accepting online delivery orders, you may discover that consumers are fond of making last-minute purchases that you cannot fulfill on time. To ensure that this isn't an issue, WooCommerce Delivery Slots enables you to limit same-day and next-day delivery.
Also at your WooCommerce > Delivery Slots page, select the "Date Settings" tab and you will be able to turn off either Same-day delivery setting or the Next-day delivery after a particular time slot. Besides, the configuration for deliveries in the Same-week or skipping the current day are available, too: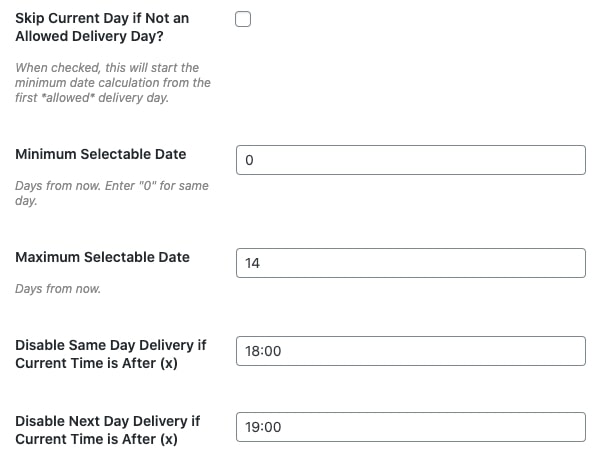 You may also change the parameters for each time slot to limit how much time a client has to purchase before that time slot. Change to the "Time Settings" tab and fill in the number of minutes in the box below:

Step 4: Deciding delivery date for a specific item
We will be using a different plugin named "WooCommerce Lead Time" for the last steps, also specified in customizing the WooCommerce delivery date. You can check out the first step to install it.
The great thing about this is that you can modify the expected WooCommerce delivery date plugin for an individual product orders page or basket page if you have certain product categories that take longer or shorter to ship. To do so, go to your "Edit Product" page located on the left-hand sidebar of the Dashboard and check out the "Inventory" tab in the "Product Data" section:
As you can see, the "Lead Time" box is where you will be typing in the expected number of days for the wanted items. Feel free to check out the result on your front-end: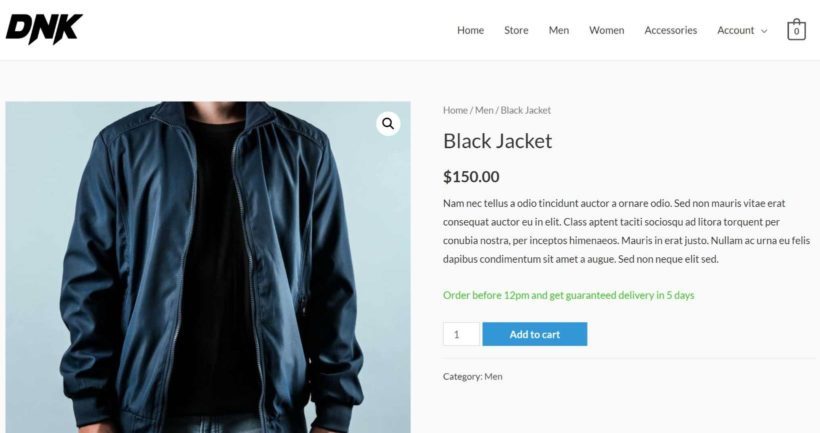 Step 5: Set the last day for shipping during holiday seasons
You may wish to inform consumers when they need to order to receive their goods in time throughout the holidays or other busy periods. You may do this by editing WooCommerce Lead Time's settings and adding a holiday-specific message.
Go to the WooCommerce > Settings > Products > Lead Time page and you can find the two boxes for "Lead time prefix" and "Global lead time", where the message and time will be added in: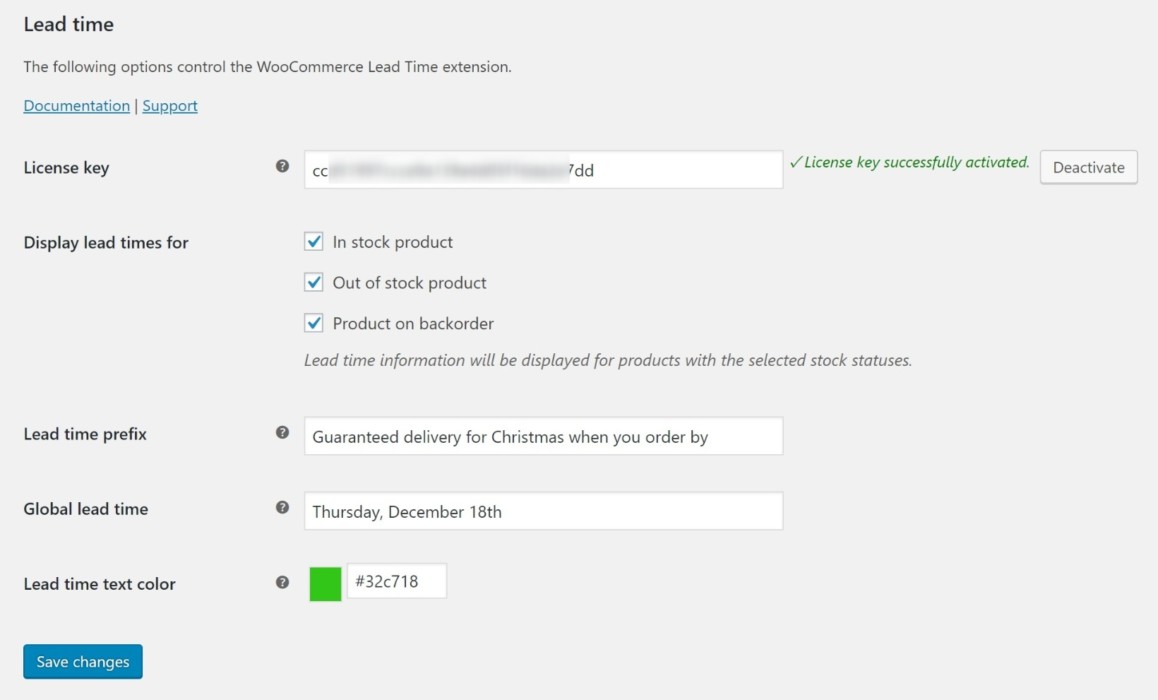 We have done an example on Christmas day and here is how your consumers are going to view it: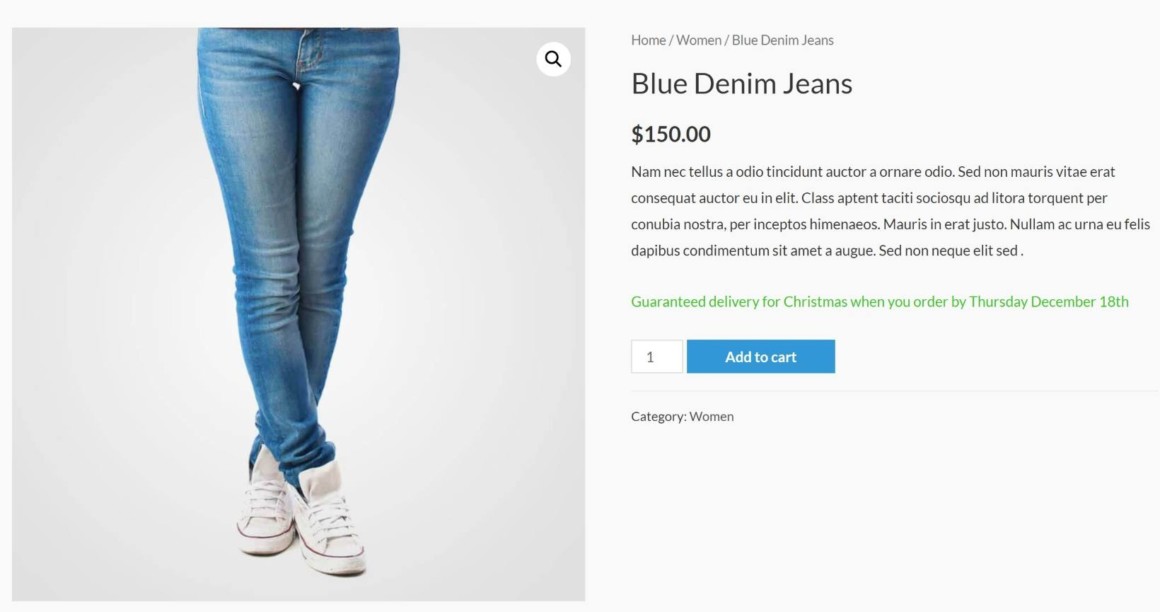 Individual items' shipping cut-off times may still be changed. For instance, for goods that take longer to arrive, you might write "Tuesday, December 16th":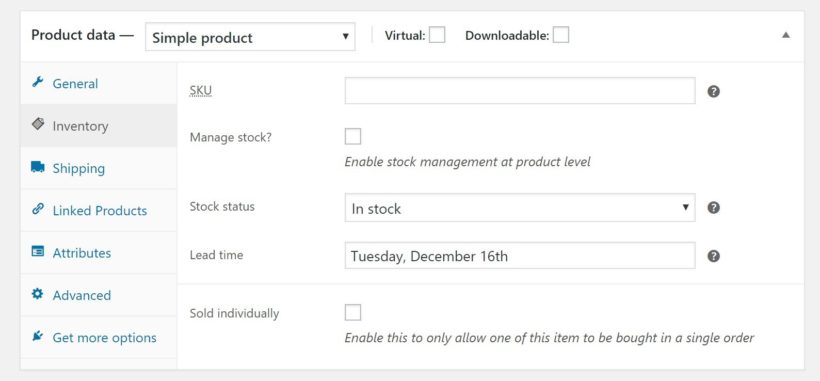 Top 4 best plugins designed for displaying WooCommerce delivery date
In our tutorial on How to set up WooCommerce delivery date, we have used two different plugins throughout the process so that you can maximize the effectiveness of this feature. However, some of you might feel uncomfortable using one out of the two extensions and may look for other options for backup.
Fortunately, we have conducted research and found out the top 4 best plugins used for displaying WooCommerce delivery dates that you can hardly miss out on. This is concluded on the basis of their customer reviews, reputation, prices as well as efficiency.
Delivery Slots for WooCommerce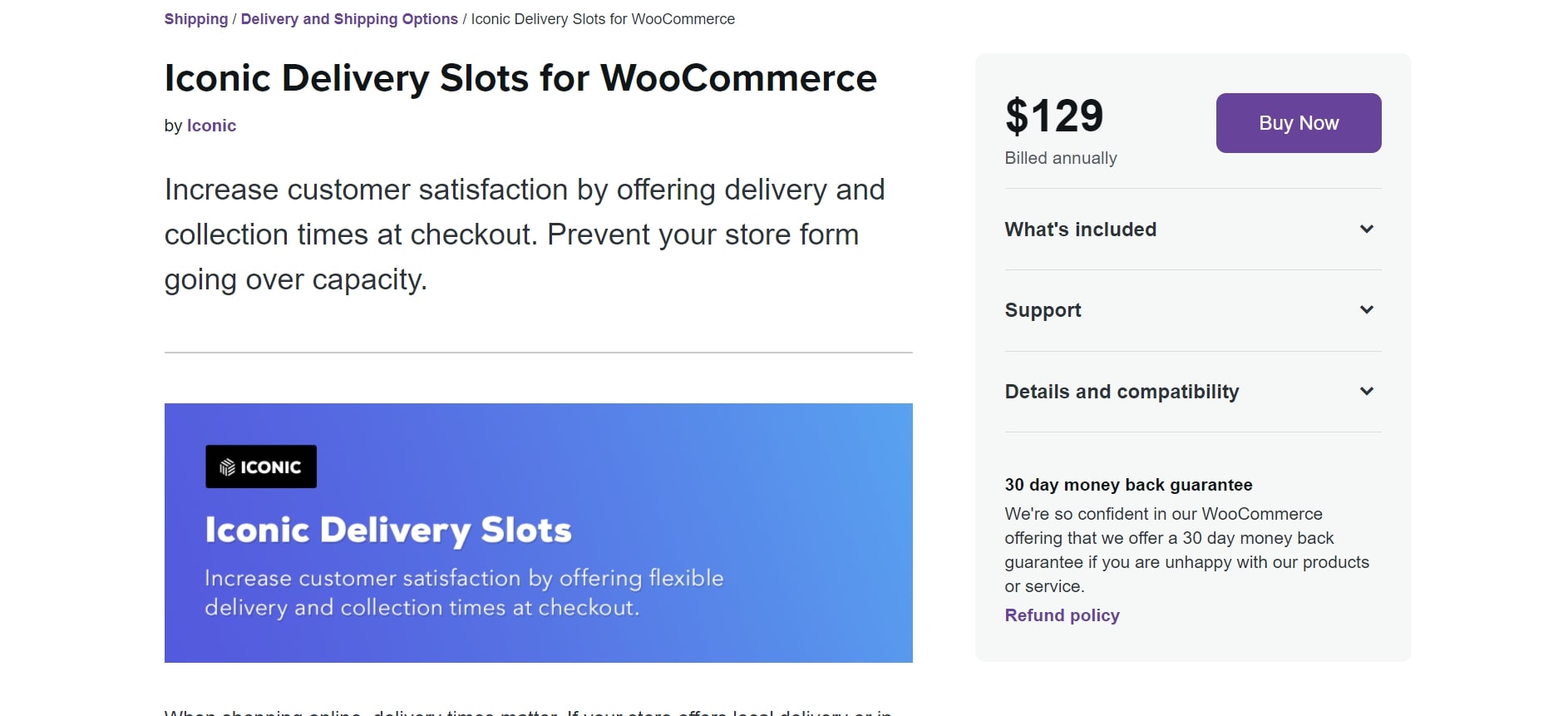 Delivery Slots for WooCommerce is another promising product of FantasticPlugins created with the aim to help online merchants increase their income with WooCommerce delivery dates. WooCommerce Delivery Slots enable you to enhance consumer convenience by notifying them of delivery timeframes or allowing them to choose the delivery date for their purchases. You may add a number of features to your WooCommerce shop with this plugin.
Some of its most outstanding features can be listed are:
The user may choose a delivery date and time slot
On the product page, a delivery date calendar appears, allowing the user to choose a delivery date.
On the checkout page, you'll see a delivery estimate.
The delivery date displays underneath the product's title when a client adds it to their basket.
Order Delivery Date for WooCommerce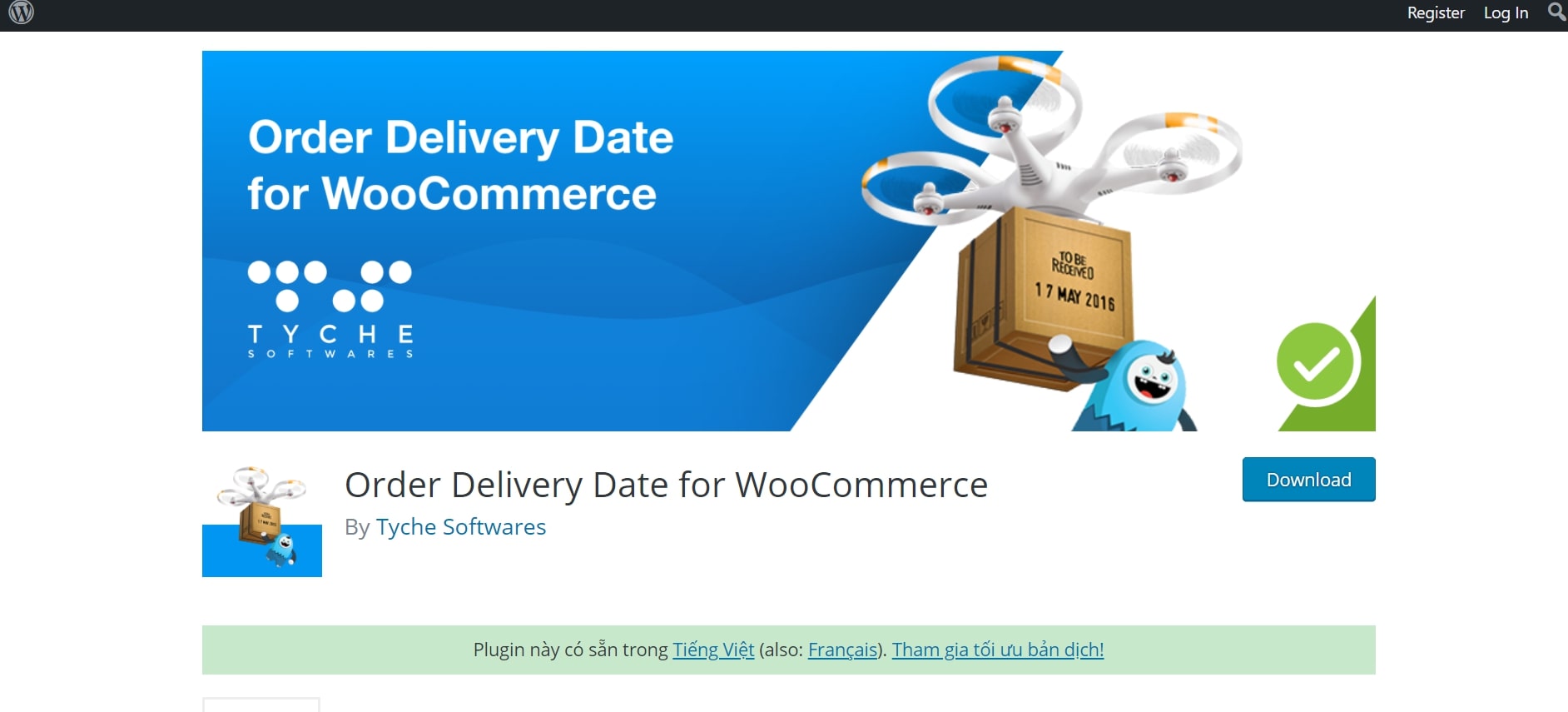 Order Delivery Date for WooCommerce is a free WooCommerce plugin developed by Tyche Softwares. This plugin lets customers select a delivery date on the checkout page, reducing cart abandonment by 50%. It also enables you to define the minimum order fulfillment time in hours and designate holidays on the calendar for days when you don't want to deliver products to consumers.
Installing Order Delivery Date for WooCommerce meaning that you will experience the following:
On the checkout page, allow consumers to choose a delivery date and time for their purchases.
You may plan holidays on days when you don't sell anything under the Holidays tab.
Hours may be specified as the minimum delivery time.
Customers have the option of selecting "as soon as possible" delivery.
It's possible to turn off the days when you don't supply goods.
Limit how many deliveries/orders may be placed in a single day.
YITH WooCommerce Delivery Date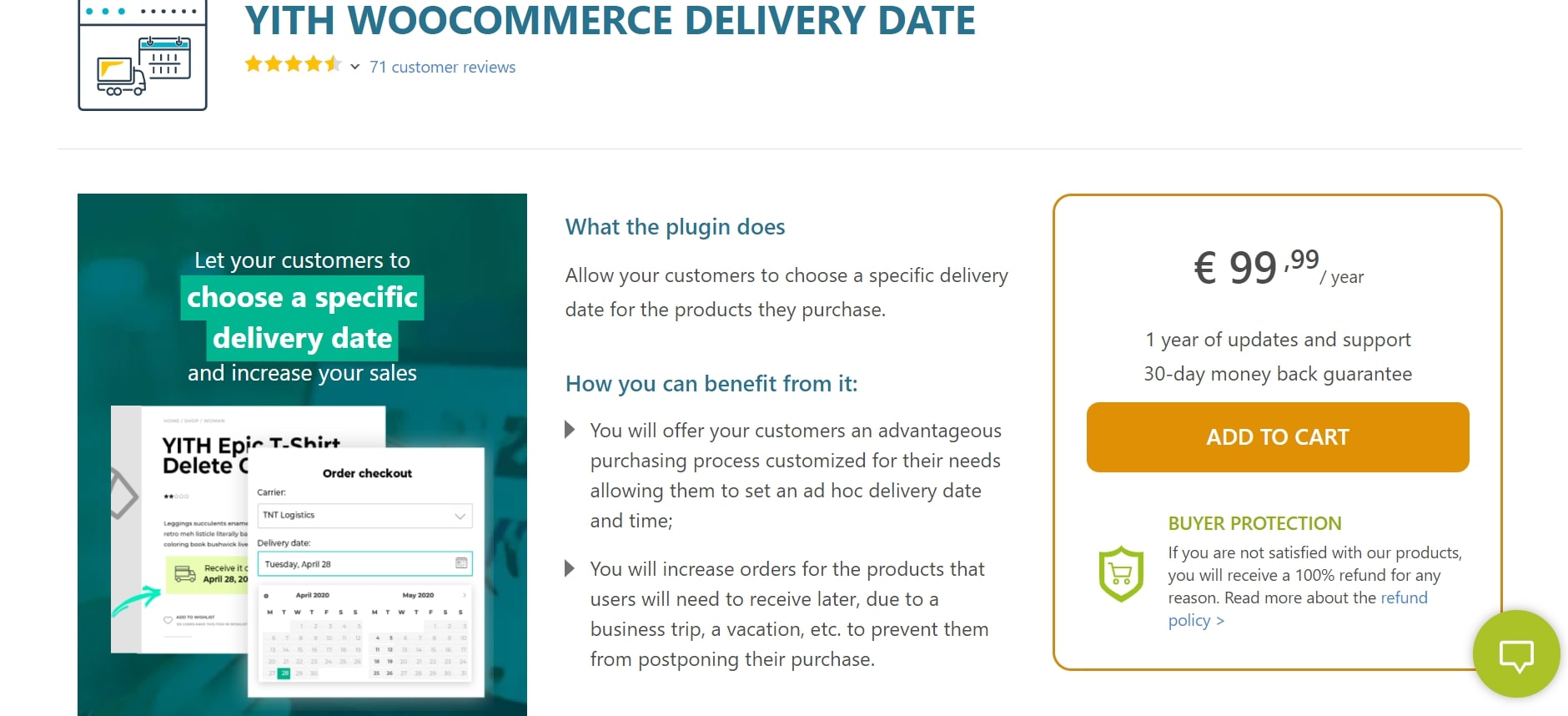 YITH WooCommerce Delivery Date allows your clients to choose the day and time for their order's arrival, and you can build a timetable that displays the available days as well as a minimum delivery time. This plugin was designed mainly to assist you in reclaiming these customers by providing a number of extra capabilities to your store that will help you better manage deliveries.
These are the things with which you can impress your customers and enhance the store's performance:
Insert the days of the week on which orders will be processed and delivered
The number of days needed for processing may be adjusted depending on the amount of the product or category.
Set up several processing days for each product and category.
Indicate how many days the delivery is expected to take.
Increase the cost of purchases with delivery dates that fall within specified time frames.
Set a limit on the number of deliveries that may be booked at the same time.
Woocommerce Order Delivery or Pickup with Date and Time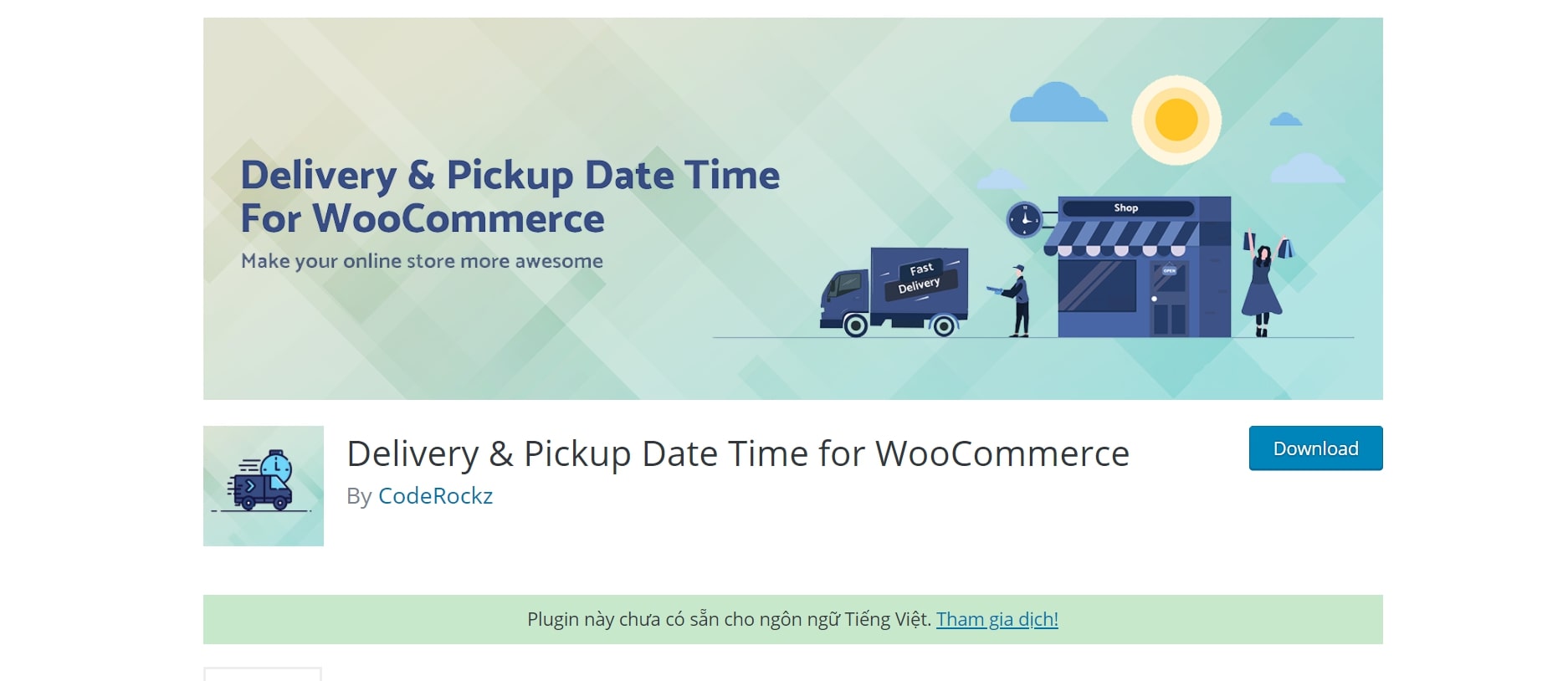 Last but not least, the one and only Woocommerce Order Delivery or Pickup with Date and Time. This free plugin designed by ByConsole enables your consumers to choose their desired delivery/pickup day, timeframe, and, ideally, a pickup location.
Apart from that, e-tailers are also capable of performing the following tasks:
Control how many days and hours in advance you allow for delivery of an order
Set a time limit for delivery.
Allow consumers to choose whether they want their purchase delivered or picked up.
Shipping is automated depending on the order type selected.
Choose which viewers to display for the delivery/pickup date time on email and where to show them. Control the wording that appears on the order completed/details page and the date and time.
Conclusion
To sum up, we hope that our topic on How to set up WooCommerce delivery date topic has answered all of your questions related to the topic and help you to pick out the best plugin to work with. At the end of the day, customers tend to leave with an empty cart if they can not estimate the delivery time. That's why WooCommerce delivery date becomes relevant in boosting your conversion rate and profits in general.
New Posts
Subscribe
Stay in the know
Get special offers on the latest news from AVADA.
40k
subscribers has been joined!
Earn $10 in reward now!