How to Create a WooCommerce Multistep Checkout
How to Create a WooCommerce Multistep Checkout
Customers may find the conventional one-page checkout on most WooCommerce stores to be distracting and overwhelming. Essentially, this default configuration isn't optimized for conversions, and it could cost you sales in the long run due to checkout abandonment. This problem may be solved with a WooCommerce multistep checkout that is simple, easy to use, and optimized to get people from checkout to payment in no time.
To upgrade your online store, this topic will guide you How to Create a WooCommerce Multistep Checkout.
Reasons to create WooCommerce Multi-step Checkout
Multistep checkout is generally utilized as a result of its advantages. Probably the best master that ought to be referenced is that it is not difficult to mark the drop-off rates. Furthermore, it gives you enough data and an outline to comprehend the regions that should be streamlined.
This can undoubtedly be exemplified by a typical reason that is identified with the clients' conduct. The way that occasionally your clients might drop off at certain means, for example, the charging step.

Another enormous and significant legitimacy that ought to be referenced is the gathering capacity of multistep checkout. You can save your statistical surveying cost by utilizing different checkouts and save the clients' information.

Separating the interaction into numerous means will urge the vendor to gather additional important information from their clients. Typically, you frequently see a crate of email prerequisites at whatever point you are going to log out of one site. This progression also occurs toward the start of the checkout cycle regardless of how the clients.
A truly advantageous element of multistep checkout is that it offers dealers and entrepreneurs the right and capacity to add another checkout alternative for visitors.
How to Create a WooCommerce Multi-step Checkout
Step 1: Install WooCommerce's Checkout plugin
To get started, go to the Iconic store and buy Flux Checkout for WooCommerce
Then take the following steps:
To upload a plugin, go to Plugins > Add New > Upload Plugin
Select the downloaded zip file, upload it, and then click Activate
You will need to enter your license key after it has been activated
We can now update your settings now that we have Flux Checkout for WooCommerce installed.
Step 2: Adjust and personalize your preferences
We have enabled Flux checkout on your store now. Next, we will tweak a few options to ensure that your consumers get the most out of your new multi-step checkout.
So, to match your theme with your new checkout design, do the following:
Go to WooCommerce > Flux Checkout to get started.

Select General Settings from the drop-down menu. You will be able to:

On the desktop, you can enable or disable Flux Checkout, and it will only appear on mobile devices.
Activate or deactivate address autocomplete.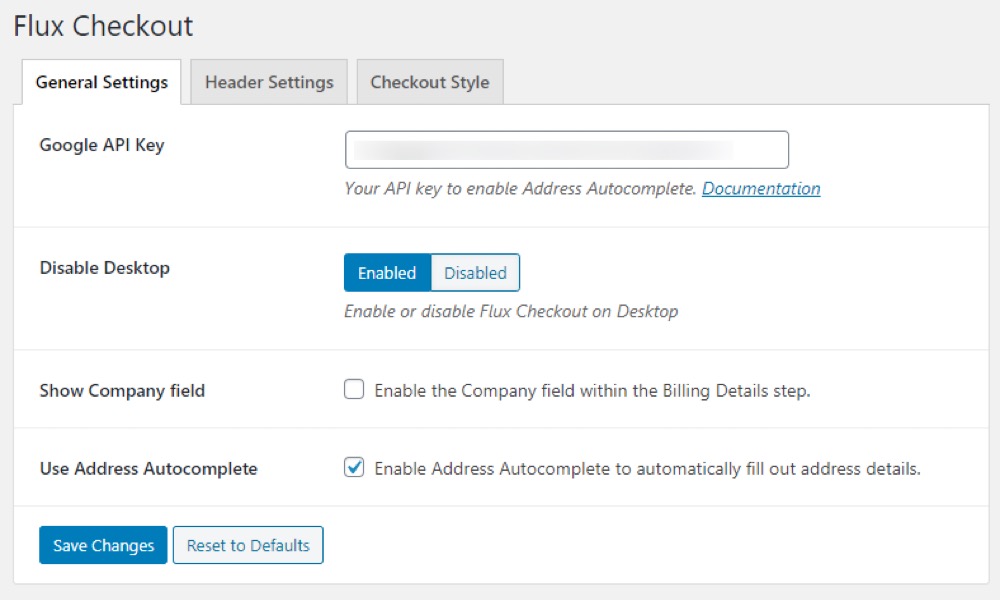 The header settings can then be changed. At the top of the page, please select Header Settings. You can do the following things here:
Change the header type from text to image (your store's logo, for example).
The font type, size, and color can all be changed.
Change the color of the 'Back to Cart' link and the header background.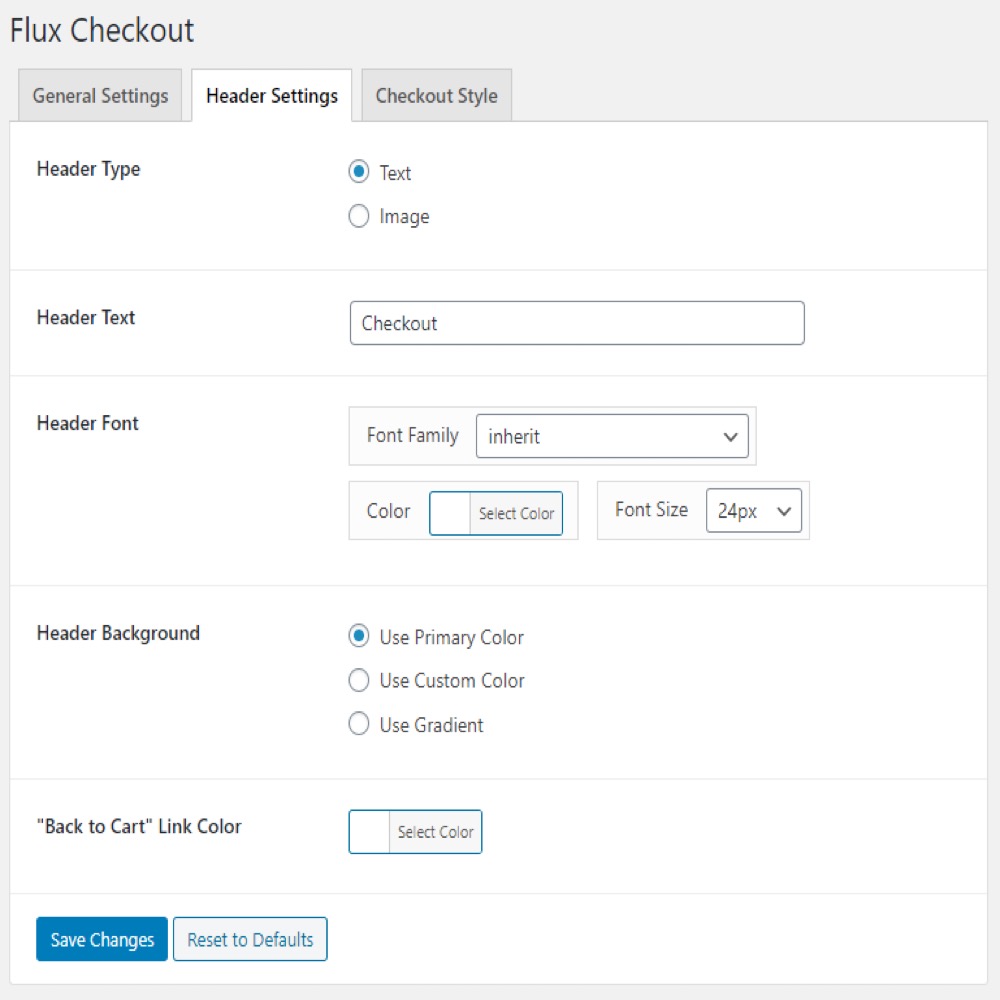 Finally, select the Checkout Style option. This section allows you to personalize the appearance of your multistep checkout. You can do the following:
Choose a color scheme from the pre-set options available.
Alternatively, select a color theme by using the color selector to select a custom color or a hex code can be entered.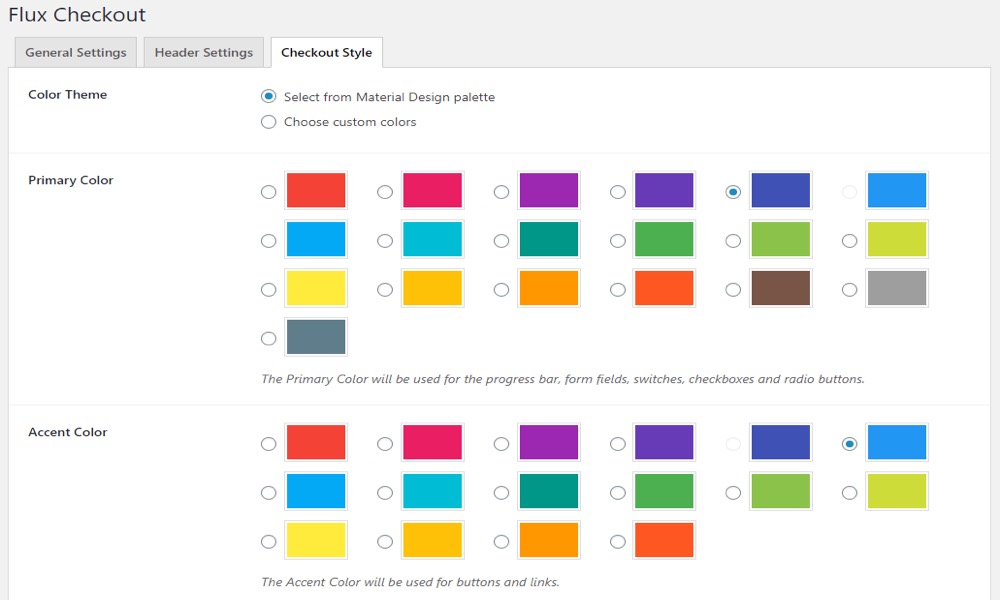 That is all there is to it; once you have customized your checkout to match the style and feel of your store, click Save Changes and double-check your newly updated checkout.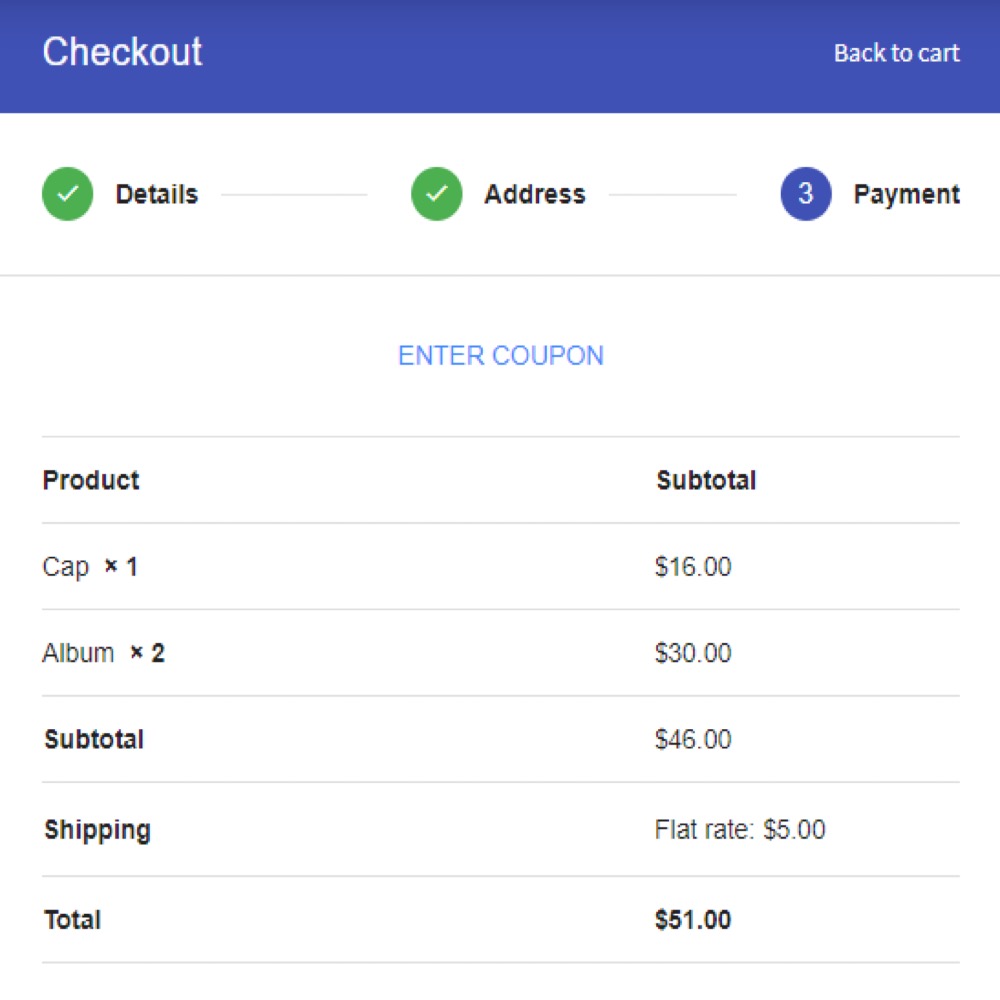 3 Best WooCommerce plugins for Multi-step Checkout
1. Multi-Step Checkout for WooCommerce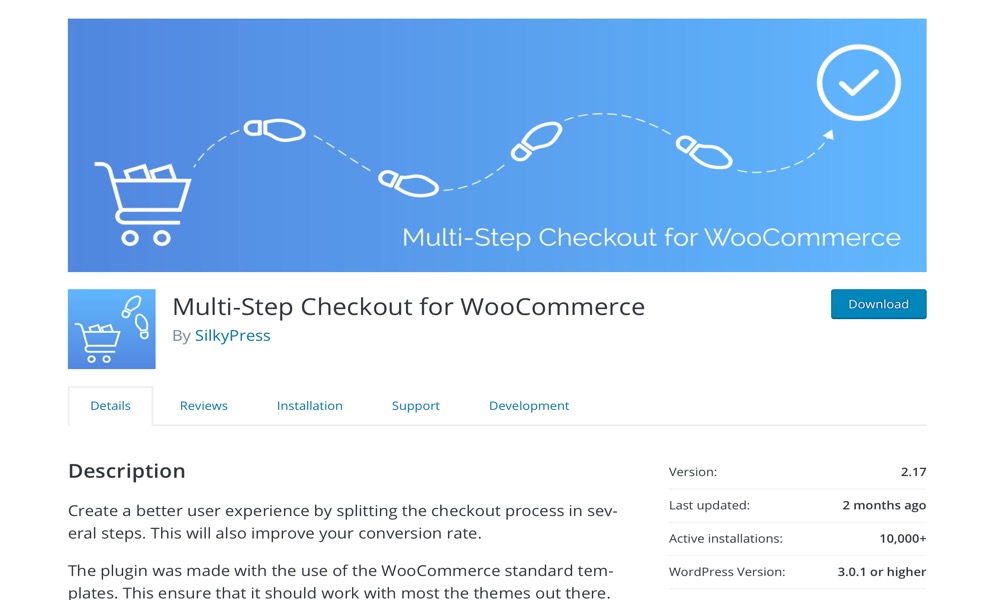 The WooCommerce standard templates were used to create the Multi-Step Checkout for WooCommerce. This ensures that it will function with the majority of themes. However, if something isn't working properly, please let us know in the Support topic. Split the checkout procedure into numerous parts to improve the user experience. Your conversion rate will also improve as a result of this.
Features:
Sleek design
Mobile friendly
Responsive layout
Adjust the main color to your theme
Inherit the form and buttons design from your theme
Keyboard navigation
Rating: 4.5/5
2. MultiStep Checkout for WooCommerce by ThemeHigh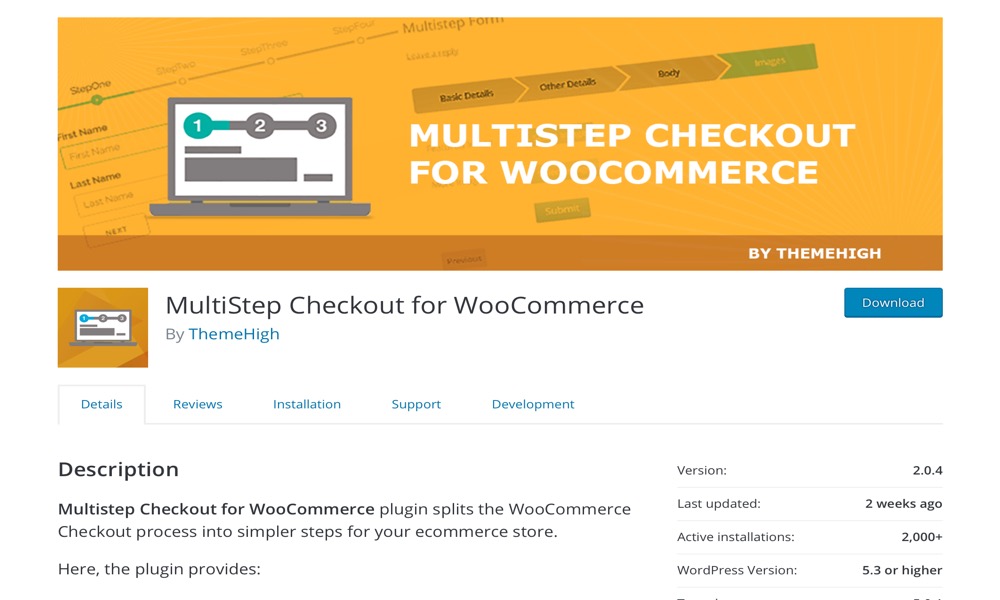 For your online store, the MultiStep Checkout for WooCommerce by ThemeHigh plugin divides the WooCommerce Checkout procedure into smaller phases. Option to split the checkout process into different parts, such as login, billing, shipping, and order details; Feature to modify the checkout form details, such as background color, text color, tab position, and more; and Option for store owners to obtain correct information about consumers.
Features:
Step validation
Multiple layouts
Combine billing and shipping step
Customize the display of steps
Back to cart
6 multi-step layouts
Rating: 4.6/5
3. YITH WooCommerce multi-step checkout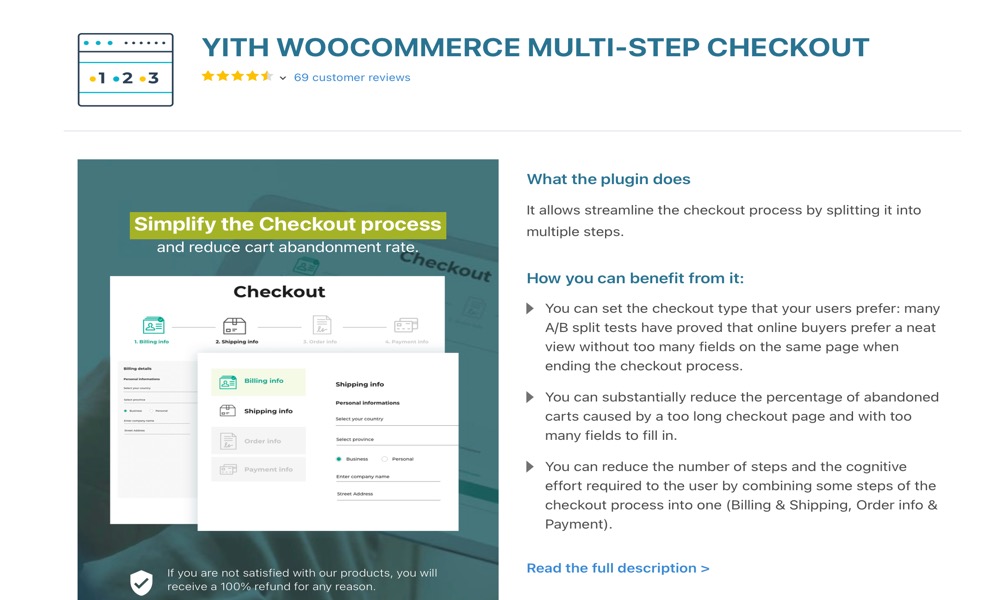 YITH WooCommerce multi-step checkout allows you to categorize data and divide it into distinct portions that are displayed one after the other, making it much clearer for the customer. It decreases the chances of misplacing information or making mistakes while filling out forms. Cart abandonment and other frequent issues with complicated checkouts are significantly minimized.
Features:
Choose the checkout type that your consumers prefer: several A/B split tests have shown that when it comes to completing the checkout process, online purchasers prefer a clean layout with fewer fields on the same page.
Significantly minimize the number of abandoned carts caused by a lengthy checkout page with too many fields to fill out.
Combine various parts of the checkout process into one to reduce the number of steps and cognitive effort required of the user (Billing & Shipping, Order info & Payment).
Rating: 4.5/5
Conclusion
Your WooCommerce store now features a multistep checkout that helps you avoid distractions and increase conversions. You will have a slick checkout once this is up and running, making the purchasing procedure for your consumers quick, easy, and straightforward. As a result, your online store will see an increase in sales.
I hope you will find this article about How to Create a WooCommerce Multistep Checkout fundamental!
New Posts
Subscribe
Stay in the know
Get special offers on the latest news from AVADA.
40k
subscribers has been joined!
Earn $10 in reward now!