Booster for WooCommerce Review: A Must-have Plugin to Increase Sales
Last updated: December 01, 2023
If you manage a WooCommerce store, you should be aware that running a successful online business is challenging. However, there are multiple plugins available that can assist you in the arduous process, and one of which is the Booster for WooCommerce plugin, which has over 100 different modules.
In this article, we'll give you a comprehensive review of the Booster for WooCommerce plugin.
Without further ado, let's get started!
Booster for WooCommerce Overview
WooCommerce Booster is available in two packages:
A free WordPress.org plugin with a large, albeit restricted, set of functionality.
A premium Plus version with over 100 distinct modules.
In this review, we'll be focusing on the premium Plus version.
Before we dive into the detailed review of the plugin Booster for WooCommerce, we'd like to talk about 8 different categories of this plugin's modules:
Prices & Currencies – 15 modules: these allow you to convert currencies, display various currencies for different products, etc.
Button & Price Labels – 5 modules: these allow you to modify the text on WooCommerce buttons as well as create new buttons/labels.
Products – 22 modules: these enable you to create new product types, limit product availability, add product input fields, etc.
Cart & Checkout – 10 modules: these let you personalize the checkout process by adding new information, fields, and other features.
Payment Gateways – 10 modules: they assist you in displaying various payment gateways depending on specific criteria.
Shipping & Orders – 13 modules: they assist you in adding new shipping options, customizing addresses, establishing order minimums, and more.
PDF Invoicing & Packing Slips: 1 module — provides PDF invoicing functionality to your store.
Emails & Misc. – 16 modules: helps to customize emails, add URL coupons, etc.
How Booster for WooCommerce works?
After you finish installing and activating Booster for WooCommerce , the WooCommerce settings section will get a new Booster tab.
This tab will display a list of all existing modules. When you initially install the plugin, all of the modules are automatically turned off: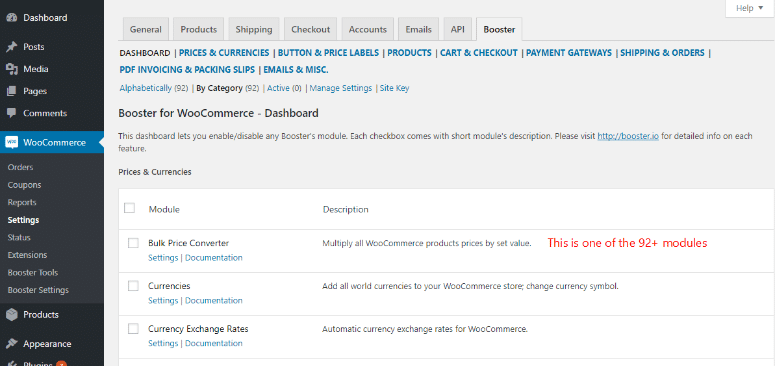 You can search the modules by category to discover one that interests you. To enable a new module, just check the box and save your modifications.
How to Work with A Specific Booster for WooCommerce plugin?
To access the settings for a specific module, click the Settings link beneath the module title:

When you click it, you'll be redirected to a dashboard section dedicated just to that module. This section is unique to each module.
With the Product Input Fields module, you can allow your consumers to give more information to you via customized input fields that appear on the product page.
Therefore, you'll see choices for specifying the type of input to allow, labels, and more: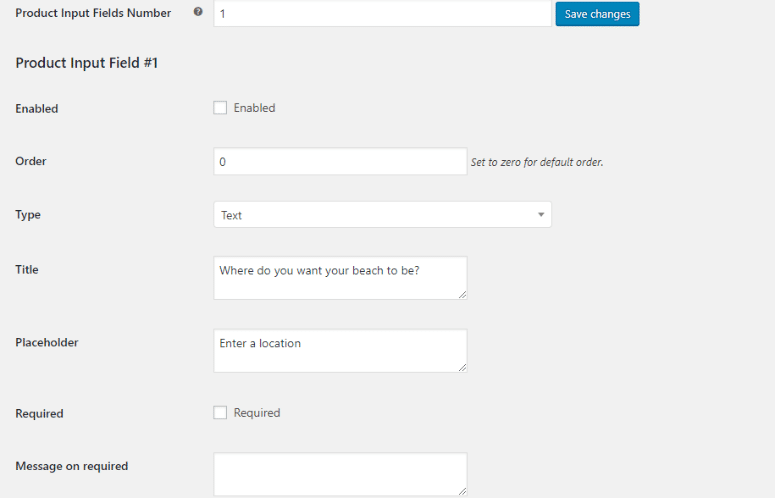 One good feature of Booster for WooCommerce is that it provides comprehensive options for selecting which products a module is active for. You can control by:
Categories
Tags
Specific products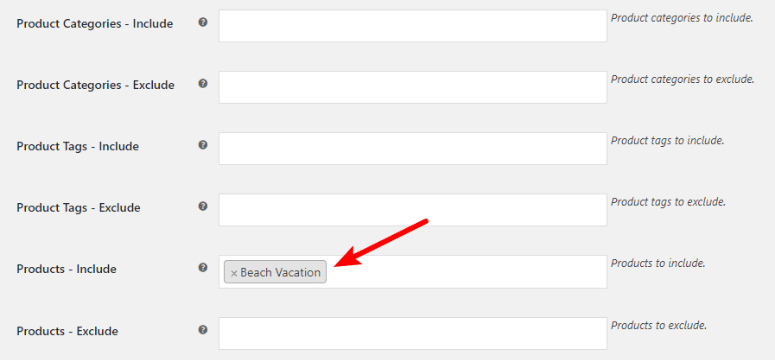 When you finish configuring everything and save your modifications, your new custom input field becomes active immediately. There is no need for any additional configuration. You can easily go back and add more input areas if necessary.
Pros and Cons of Booster
Here is a rundown of Booster for WooCommerce's pros and cons:
| Pros | Cons |
| --- | --- |
| Complete e-commerce store solution | Not really suitable for small features |
| Minimize the need for numerous Woocommerce plugins to be installed | Slow down the server a little bit |
| Free version available and a rather affordable Pro version | Currently no plugin demo or tutorial available |
|   | Take quite some time to set up modules |
Booster for WooCommerce Modules Review
Because there are over 100 modules in the plugin, in this part, we will review some top modules only.
1. Prices and Currencies
Pricing options are critical for every e-commerce store. Price should be in local currency, and there should also be some flexibility in how you set pricing for each product.
Pricing & Currencies is a category that provides multiple modules in Booster for WooCommerce.
Currency options
The Booster plugin will add almost all of the world's currencies to your e-commerce business, allowing you to set them as needed. Cryptocurrencies are also supported.
Multi-Currency Module
If you want to set various currency alternatives on your e-commerce shop, you can do so, and the user will choose which one they want to use.
Exchange Rate
The right currency exchange rate will be important, depending on the user's location. The Prices and Currencies by Country module allows you to modify the price and/or currency of a product based on the shopper's nation. You can do this automatically using an IP address or let your customer choose their own location.
You can also use it in combination with the Currency Exchange Rates module to automatically update the various prices when currency rates change: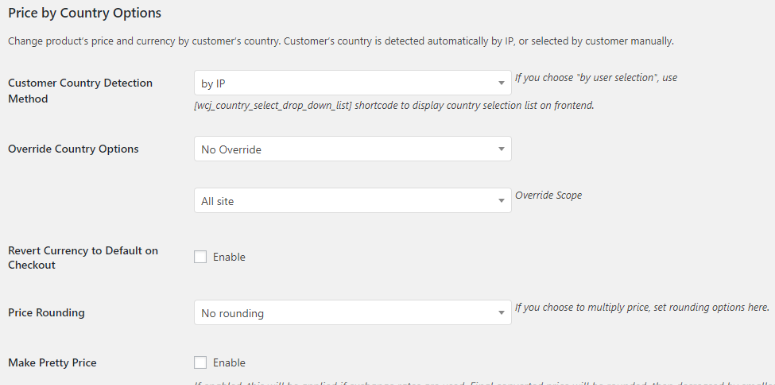 WooCommerce Product Open Pricing
This is an intriguing module; users will be asked to determine a reasonable price for the item if you enable it.
You can easily set this option in the plugin settings. To enable the open pricing functionality, you go to WooCommerce > Settings > Booster > Prices & Currencies > Product Open Pricing (Name Your Price)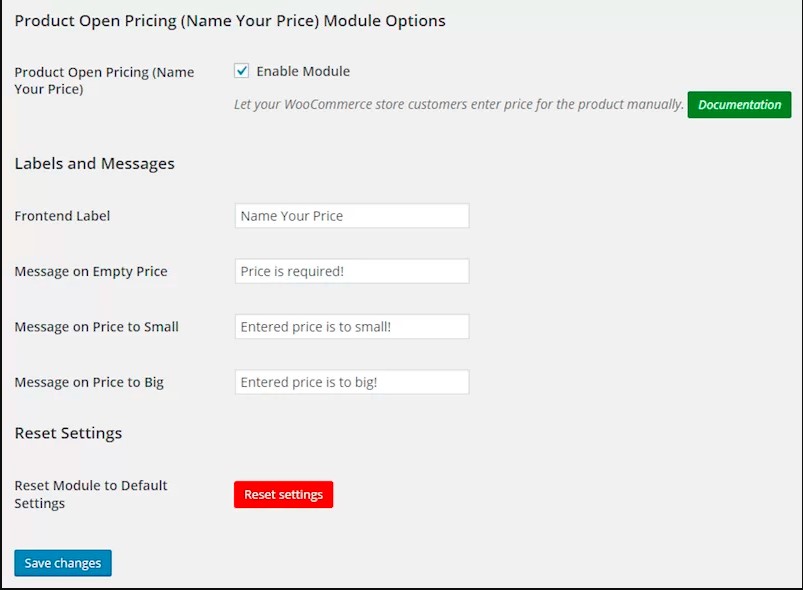 Bulk Price Converter
This module will allow you to quickly modify the price of your product, making it higher or lower based on the season or sale.
2. Price Labels
WooCommerce Call for Price
This plugin will transform your WooCommerce store into something resembling a product auction site. You will be able to negotiate a price with your customers for products that are in limited supply.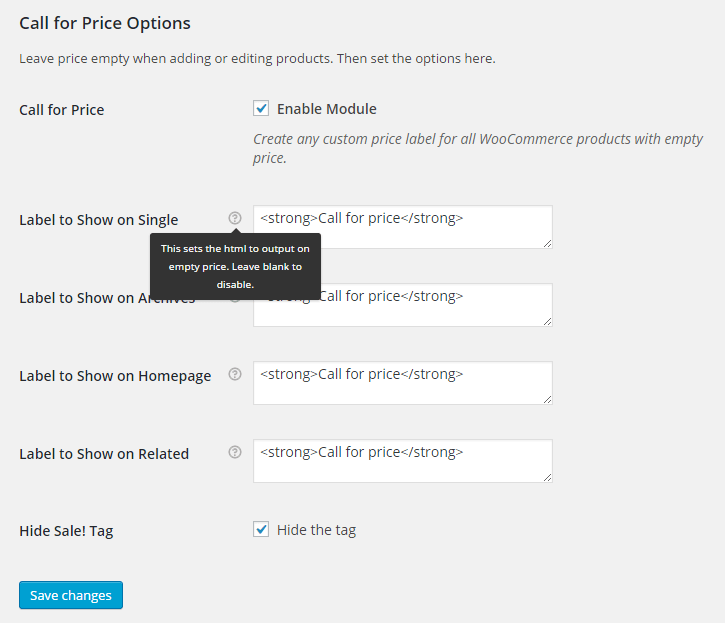 WooCommerce Custom Price Labels
The Custom Price Labels module is a useful tool that allows you to customize how your store displays pricing, whether for all products or simply particular products: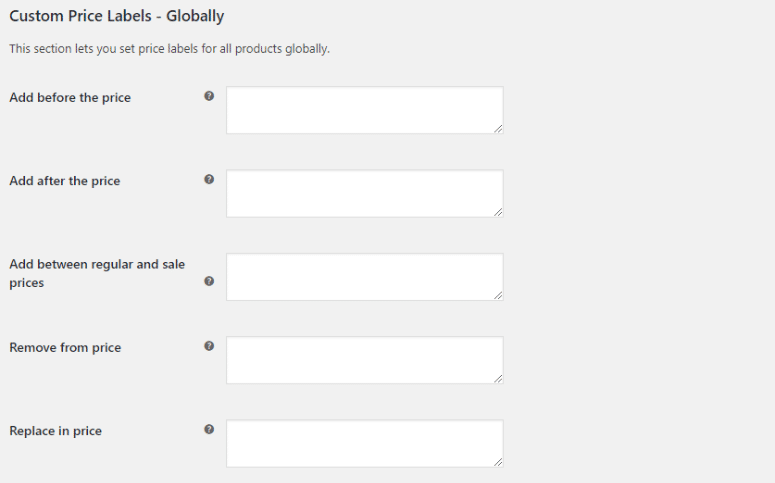 3. Payment Gateways
In terms of payment requirements, the Booster for WooCommerce plugin provides you with a large number of options for your e-commerce site.
WooCommerce Payment Gateways by Currency
As the name implies, this module will assist you in determining prices based on currency type. The US Dollar is one of the most frequently used currencies in the world; however, if you require another currency in addition to or instead of the US Dollar, you can specify it here.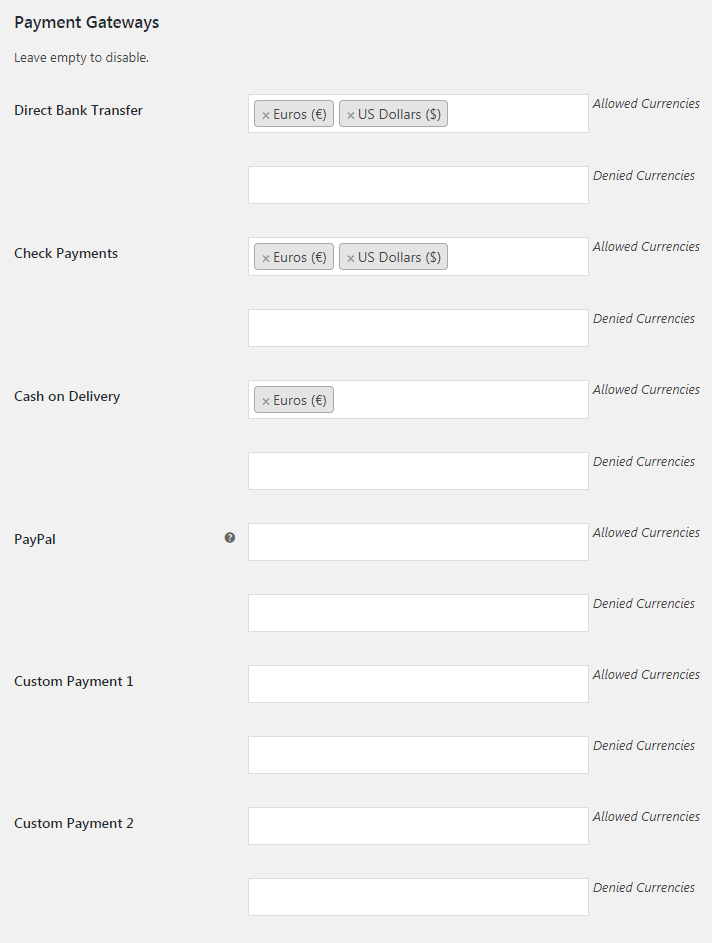 Payment Gateways by Country or State
Because not all payment gateways are available everywhere, you will need to be flexible based on the location of your e-commerce site. This module will help you with configuring customized gates based on geography.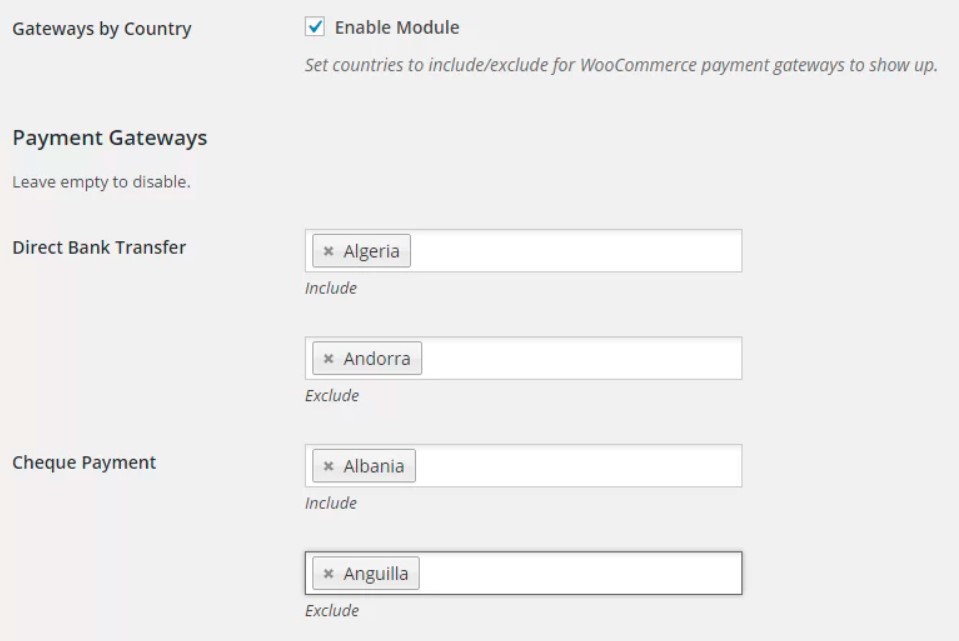 There are also many alternative ways to deal with payment gateways for your e-commerce business.
PDF Invoicing and Packing Slips
There are a variety of standalone plugins available for PDF invoicing in WooCommerce stores. If you use the Booster for WooCommerce plugin, you will not need to install a separate plugin because it has a module to accomplish this.
As seen in the image below, you have many options for editing the PDF version of the invoices. You can select from pre-made templates or customize your own.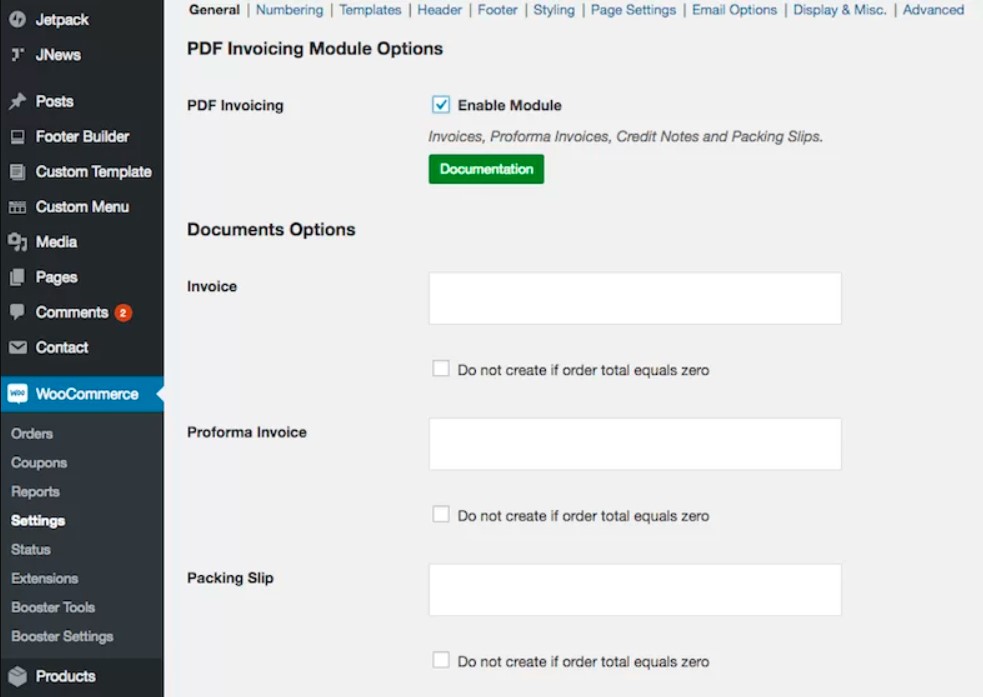 4. Product Modules
You can activate and utilize a variety of product-related modules on your e-commerce store. However, you are not required to activate all of the plugin's modules; instead, you can choose the ones that you need for your store.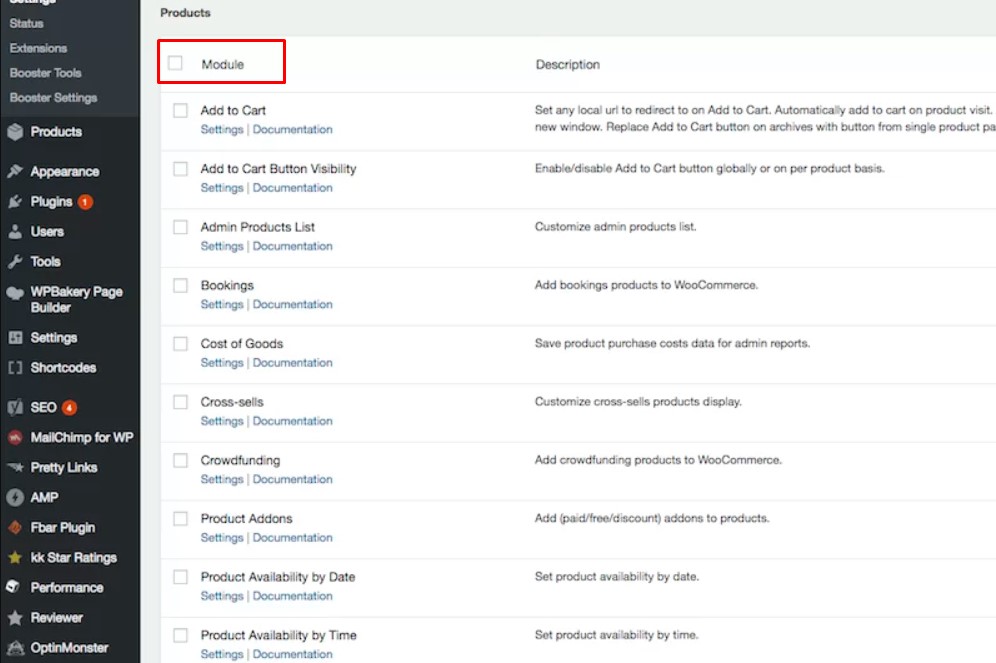 Booster For WooCommerce Documentation
Booster for WooCommerce is one of the most well-documented WordPress plugins.
Every module of the plugin is extensively documented, and the online documentation is really useful. It must have taken a long time towill write. However, Booster for WooCommerce has documented each individual module and shortcode so that you can get started quickly. This is incredibly beneficial for developers.
Additionally, links to the relevant pages in the documentation section of the plugin website can be found easily in your WordPress dashboard for each module.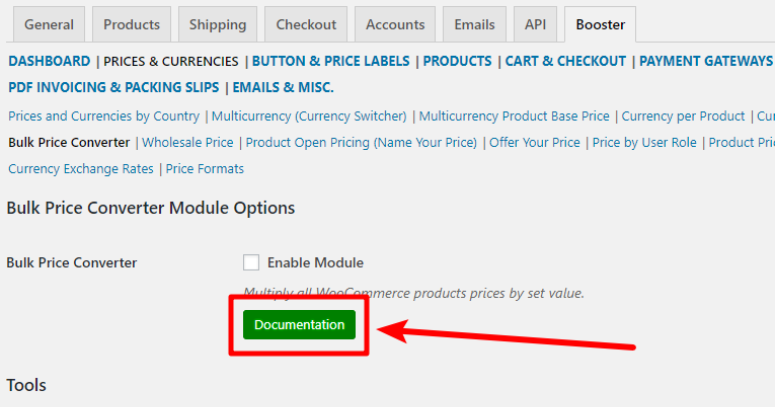 Booster for WooCommerce User Experience
After you have installed and activated the Booster for WooCommerce plugin on your website, you will need to visit your WooCommerce dashboard from inside your WordPress dashboard. You can then enable various Booster for WooCommerce modules from there.
The image below illustrates only a few of the features available in the Booster for WooCommerce plugin toolkit.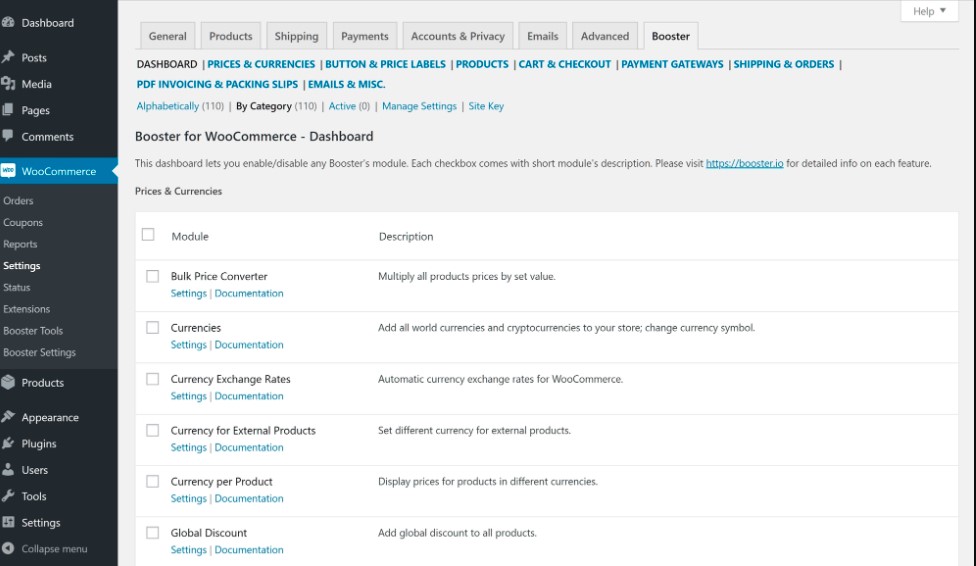 You can completely enable or disable specific modules to your preferences. After enabling the module, you should be able to discover its settings and add them to the WooCommerce product page. However, depending on the module, this is not always the case. Fortunately, the online documentation is excellent, making it simple to find what you're searching for.
You could begin tweaking the modules you've activated after you've found the settings and control panel for them. This plugin is suitable for those who want to rapidly add a few useful new features to their store and also perfect for those looking for a tool to completely upgrade and revolutionize their online store.
Furthermore, when you use Booster for WooCommerce, you just work with a single plugin rather than several add-ons from multiple providers. As a result, code conflicts are less likely to happen.
Booster for WooCommerce Pricing Review
As mentioned earlier, Booster for WooCommerce has a free version. However, the Booster Plus version, which is quite affordable, will undoubtedly assist you in fully using all of the fantastic features and taking your store to the next level.
The single site, three sites, five sites, 30 sites licenses cost you $10.99; $15.99; $20.99; $30.99 per month respectively, if purchased on a yearly basis.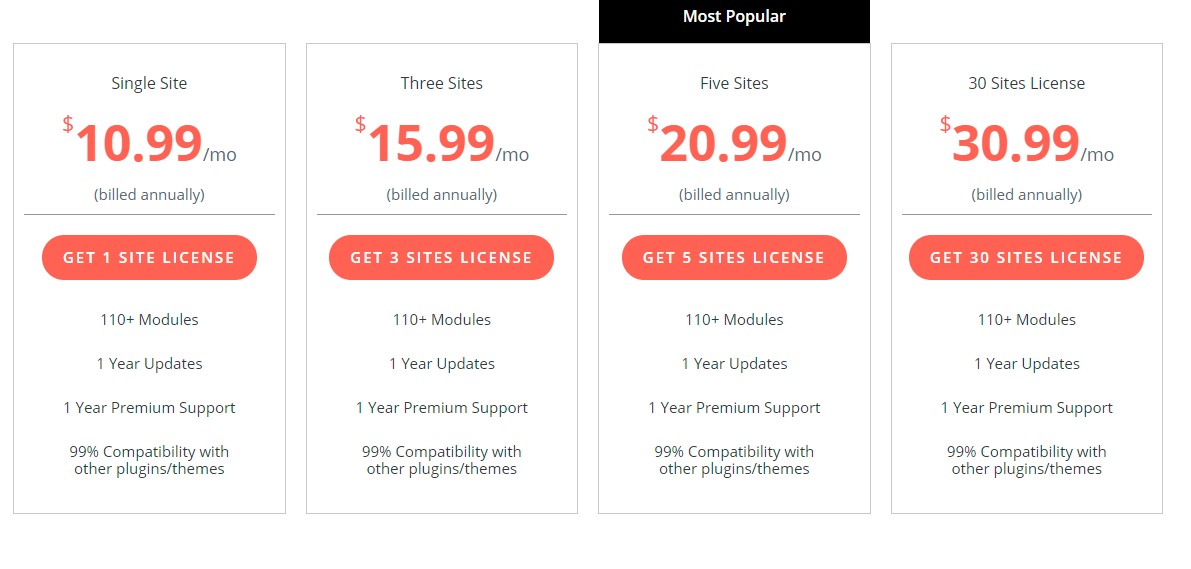 Final Words
Hopefully, our Booster for WooCommerce review has highlighted the capabilities of this plugin and gives you lots of useful information.
The Booster for WooCommerce plugin is highly recommended if you're searching for a one-stop solution for improving your WooCommerce store. The plugin is not only feature-rich, but it is also cost-effective, providing excellent value for money. Besides, Boosters were also well documented by the developers, guaranteeing that you can get the most out of the 100+ modules.
You can try out the plugin with its free version at WordPress.org or enjoy all the great modules and features inside each module with the premium version Booster Plus.
---
Roger has over 4 years of experience in SEO. While in college, he started learning about SEO and showed a passion for the field. Right after graduation, he embarked on SEO projects and achieved great success. After years of working, he has learned deeply about SEO. Currently, he is the SEO team leader at avada.io