How To Accept Bitcoin Payments with WooCommerce
How To Accept Bitcoin Payments with WooCommerce
WooCommerce store owners seem to add many more different payment gateways to come closer to their customers. Besides popular payment methods, accepting cryptocurrencies in almost all eCommerce platforms has become increasingly popular. Moreover, customers also tend to use cryptocurrencies, especially Bitcoin more than in the past when they shop online. Therefore, it will be a big benefit to your online business to accept Bitcoin.
If you are seeking how to accept Bitcoin payments with WooCommerce, do not worry! We deeply understand your requirements; hence, we have come up with this article to give you more intensive knowledge about the best way to accept it with your WooCommerce store.
Why should you accept Bitcoin Payment in your WooCommerce store?
Before going into details of how to do it, we want to give brief information related to accepting Bitcoin payments with WooCommerce. By knowing the benefits, you could be more eager to learn how to accept it to your WooStore.
Cheaper cost: big payment processors and credit cards seem to charge two to three percent or even much more depending on the sales volume. Whereas Bitcoin charges a lower fee based on how the user will set it.

Extend your audience base: A lot of customers out there prefer to pay for their orders with cryptocurrency. As a result, you will be likely to get more customers from accepting Bitcoin.

Boost Bitcoin adoption: By accepting Bitcoin, you could earn from keeping Bitcoin. As you run your business with Bitcoin, you can broaden the gift of borderless, resistant money, self-sovereign, and so on.
How to accept Bitcoin payments with WooCommerce?
Now it is time to start accepting Bitcoin payments with WooCommerce. In this guide, you only need to spend several minutes with the use of Coinbase Commerce Payment Gateway for WooCommerce. Then, you could make it possible for your WooCommerce store to accept any Bitcoin payment from customers.
Step 1: Download, then get Coinbase Commerce installed
To use Coinbase Commerce Payment Gateway, it is necessary to download as well as install it for use. It is a piece of cake to do so. First and foremost, you need to head to the section "Plugins" and choose "Add New". These sections are from the admin page on your WordPress site.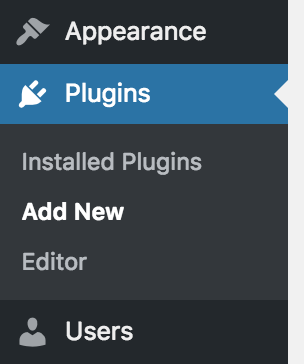 Next, your task is to navigate to the search bar and look for your "Coinbase Commerce". After clicking the icon searching, you could notice this plugin at the top searching result. Keep going by hitting on the button "Install Now" to get it installed to your WooCommerce. As soon as you have successfully installed the plugin, you will click on the button "Activate".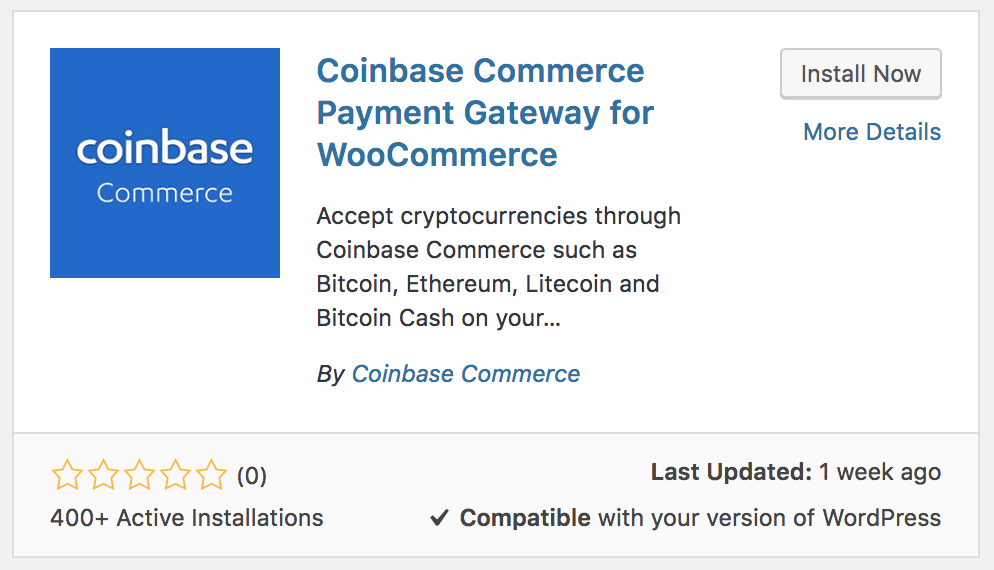 Step 2: Create a Coinbase Commerce account
When the installation and activation are complete, you move on to sign up for an account for your Coinbase Commerce. And it is also vital to link the account of this plugin to your store on WooCommerce.
Now, you need to create an account first. To do this, enter some needed information, such as an email address, coupled with a password. Remember to follow the password strength meter guideline to ensure the strength requirements. Next, you will tick in the box above the button "Create account" to agree to provide privacy policy as well as Services Terms by Coinbase Commerce. When you have finished all the required information, click on the button "Create account" to sign up for an account.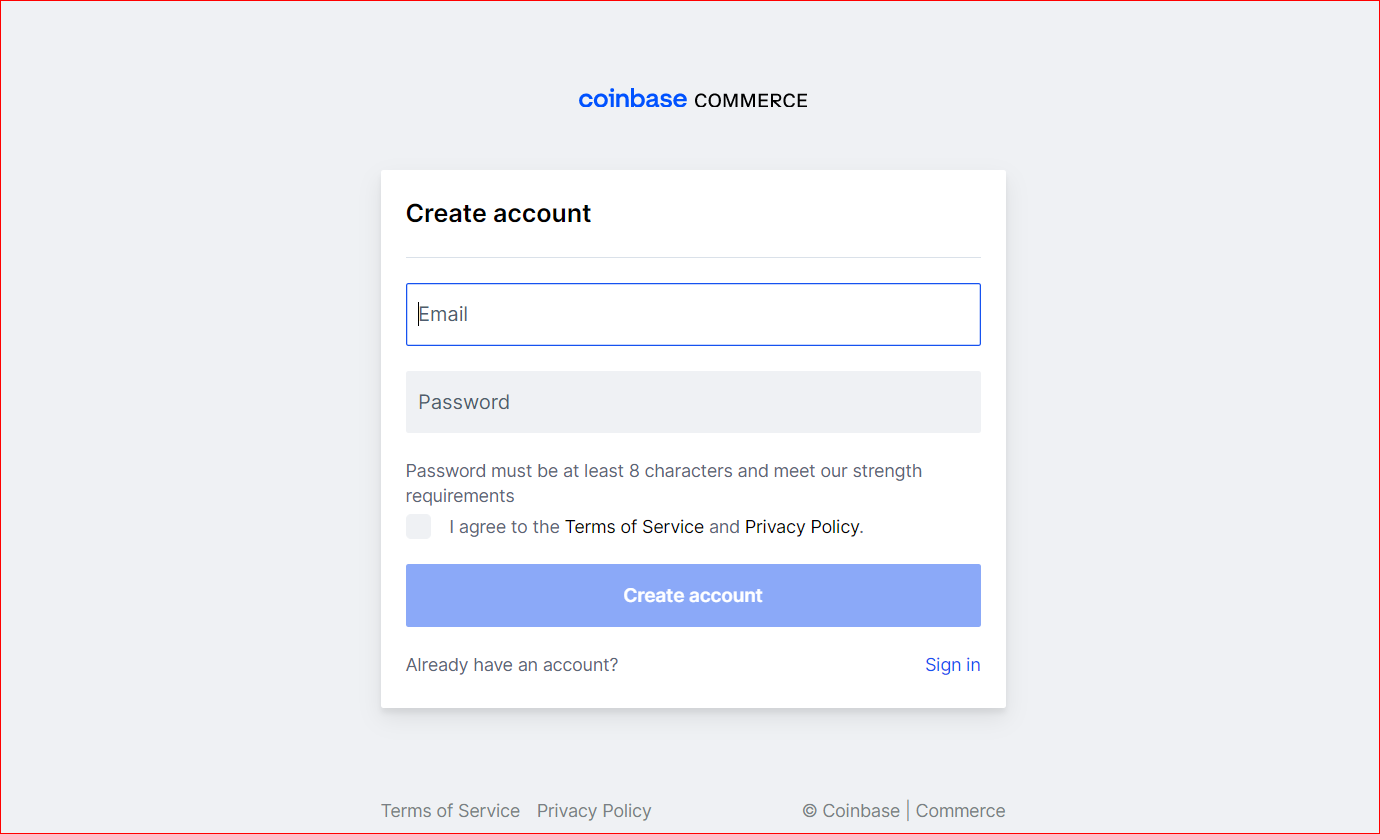 Once you have done verifying the email address, it is time to add two-step verifications. This is useful in storing the seed phrase securely. And you are now ready to accept these cryptocurrency payments.
Step 3: Link the plugin to the WooCommerce store
Proceed to the third step by linking the account of Coinbase Commerce with the WooCommerce store. And you will implement this step in the administration area of your WordPress.
Go ahead with navigating to your "WooCommerce" to hit on the section "Settings". After that, you will be taken to the Payments page. Here, what you could see is a list of the current payment gateways.

When you are here, you are supposed to choose the button "Manage" that is on the right side of your hand. After clicking on it, you will go to your settings page. At this step, you will need to implement the configuration of this Coinbase Commerce for your WooCommerce store. See the following screen to deeply understand what you are about to do.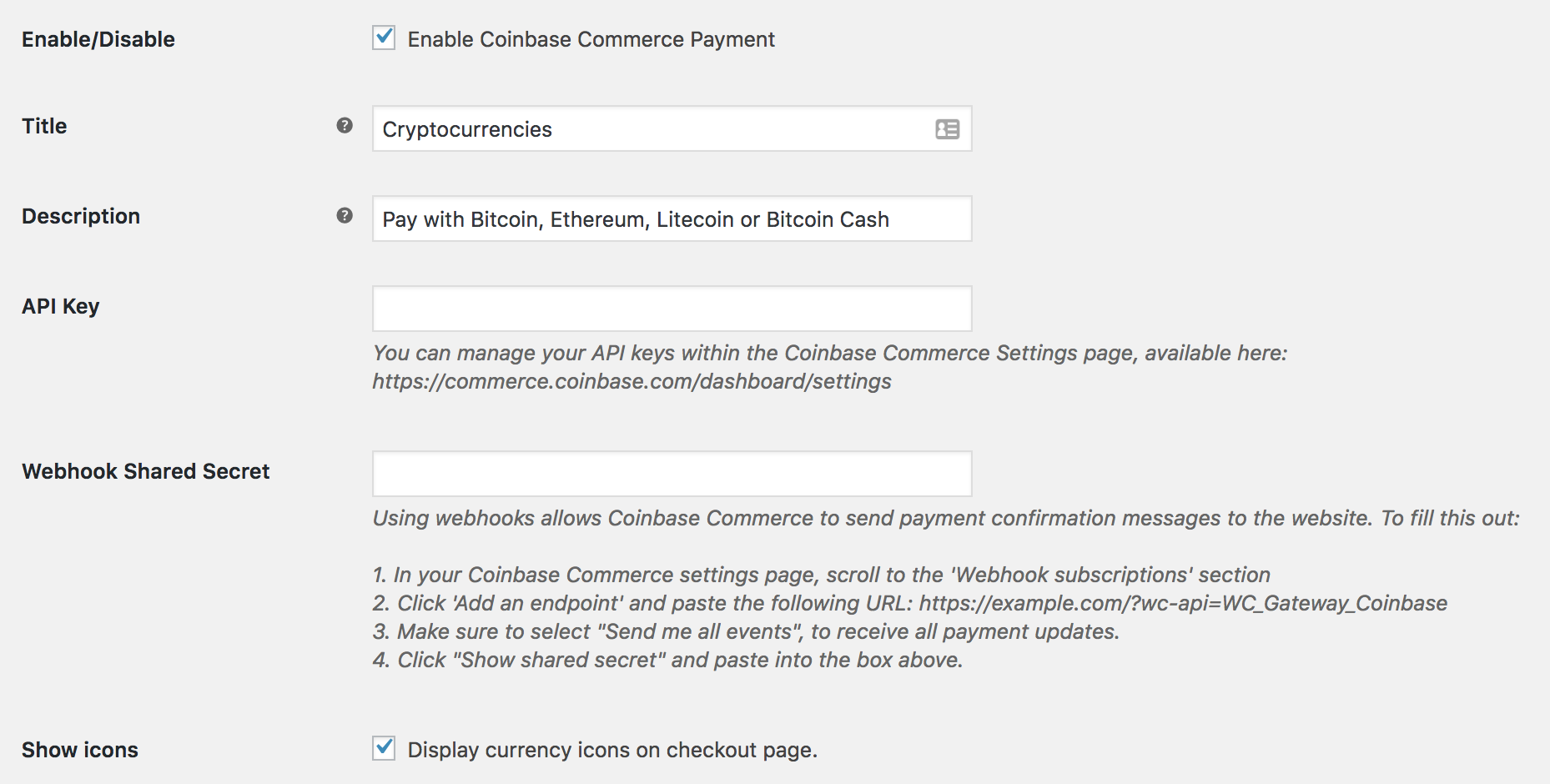 In order to execute the connections between two accounts, there are two vital things you are required to perform. The first thing is to add one API Key. And the other involves creating one Webhook Subscription. So how to do those things? Keep scrolling down to read how you will add your API Key as well as create your Webhook Subscription.
To create this API Key, you will head to the page "Settings" in your Coinbase Commerce. In this section, you will encounter a section related to API Keys. After finding it, it is time to hit on the section "Create an API Key" for constructing a new one that you could then use to implement the connection between your account on Coinbase Commerce and your store on WooCommerce. Look at the screen below and you can know how to do it step by step.

After that, you need to copy this API key, then paste it into an input box of API key within your plugin page. The page will look like below:

Create your Webhook Subscription
To create this kind of Webhook Subscription in your Coinbase Commerce, you will need to penetrate your settings section in the Coinbase Commerce. Next, you will be scrolling to the section named "Webhook Subscriptions". Continue to add one endpoint to paste a URL from in the settings page of your plugin.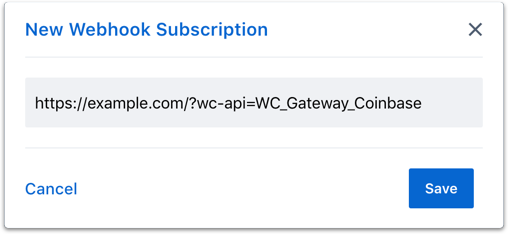 Keep going by clicking on "Show shared secret" to copy this shared secret.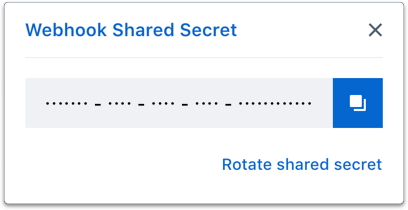 Then, you will enter the copied shared secret to the input of your Webhook Shared Secret in the settings page of your plugin.
Congratulations! You have successfully accepted Bitcoin payment with your WooCommerce, thanks to Coinbase Commerce. Now, your consumers could proceed with their checkout as well as pay with Bitcoin Cash, Bitcoin, and so on.
Top 3 options to accept Bitcoin payment with WooCommerce
There is no denying that there are available useful options that could enable your acceptance of Bitcoin payment with your WooCommerce store to be quicker, easier, and more effective. This is why we have come up with the top 3 options to help you accept this type of payment to your online business. Then, you could draw more customers to your store.
1. TripleA Bitcoin Payment Gateway
TripleA Bitcoin Payment Gateway has a reputation for being one of the greatest Bitcoin payment methods. We can see that it bears some resemblance to Blockonomics. In Particular, there is no need to pay a fee for the installation. What is more, you could be able to receive Bitcoin for free. It only charges users a fee of around 0.8% as you make up your mind to withdraw cryptocurrencies.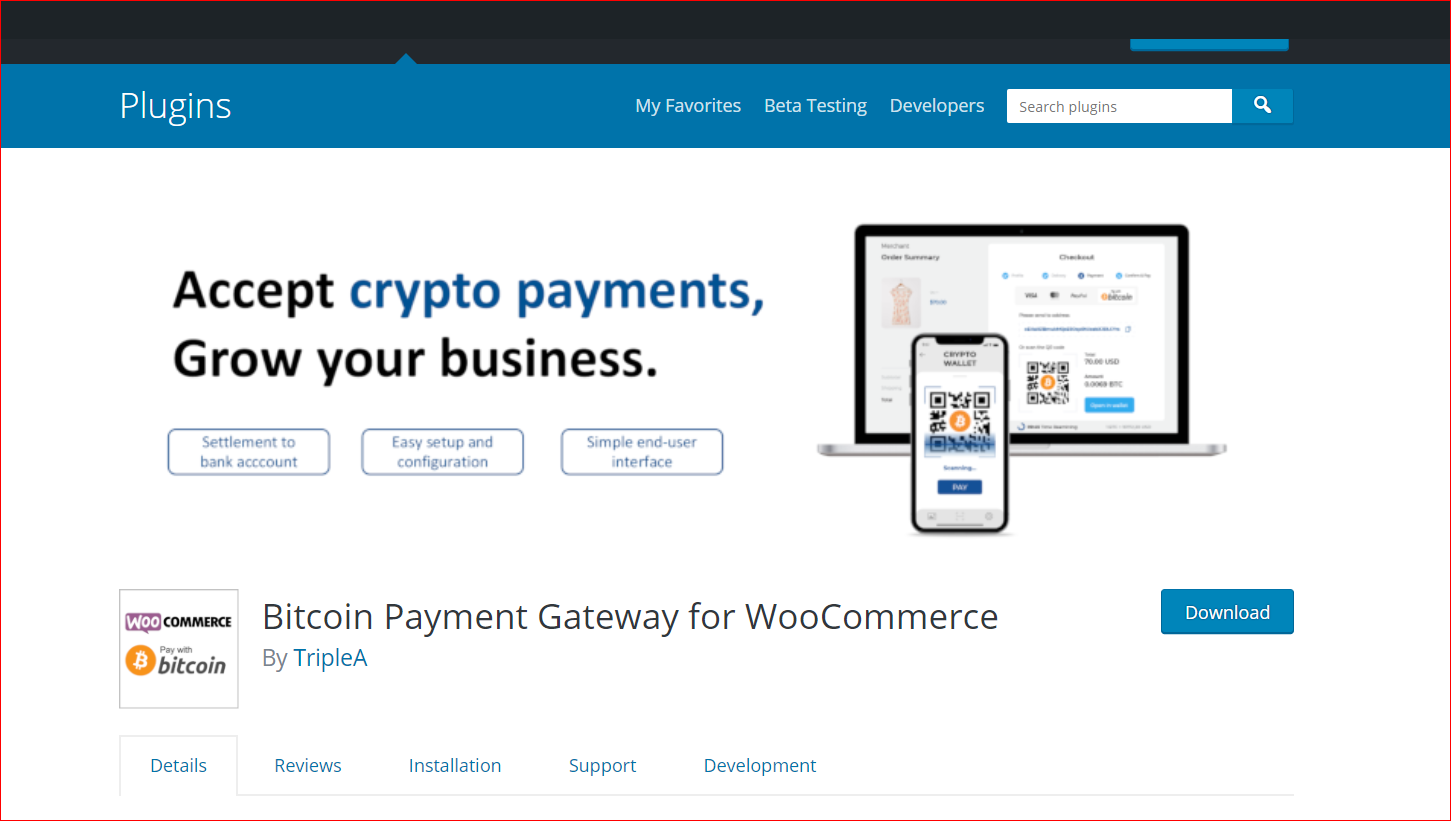 Main features
Help to increase your store's revenue when you accept crypto

Be compliant with Central Bank, MAS

Come with no chargeback or no fraud risk

Integrate with other APIs or platform plugins easily and quickly

Be compatible with every cryptocurrency wallet
2. BitPay Checkout for WooCommerce
Another not-to-be-missed Bitcoin payment solution is BitPay Checkout for WooCommerce. It works great for your WooCommerce store as it comes with a streamlined procedure of receiving every payment in cryptocurrency then depositing these funds into the bank account. In particular, BitPay offers a team of professionals with much experience in the financial as well as telecommunications industries.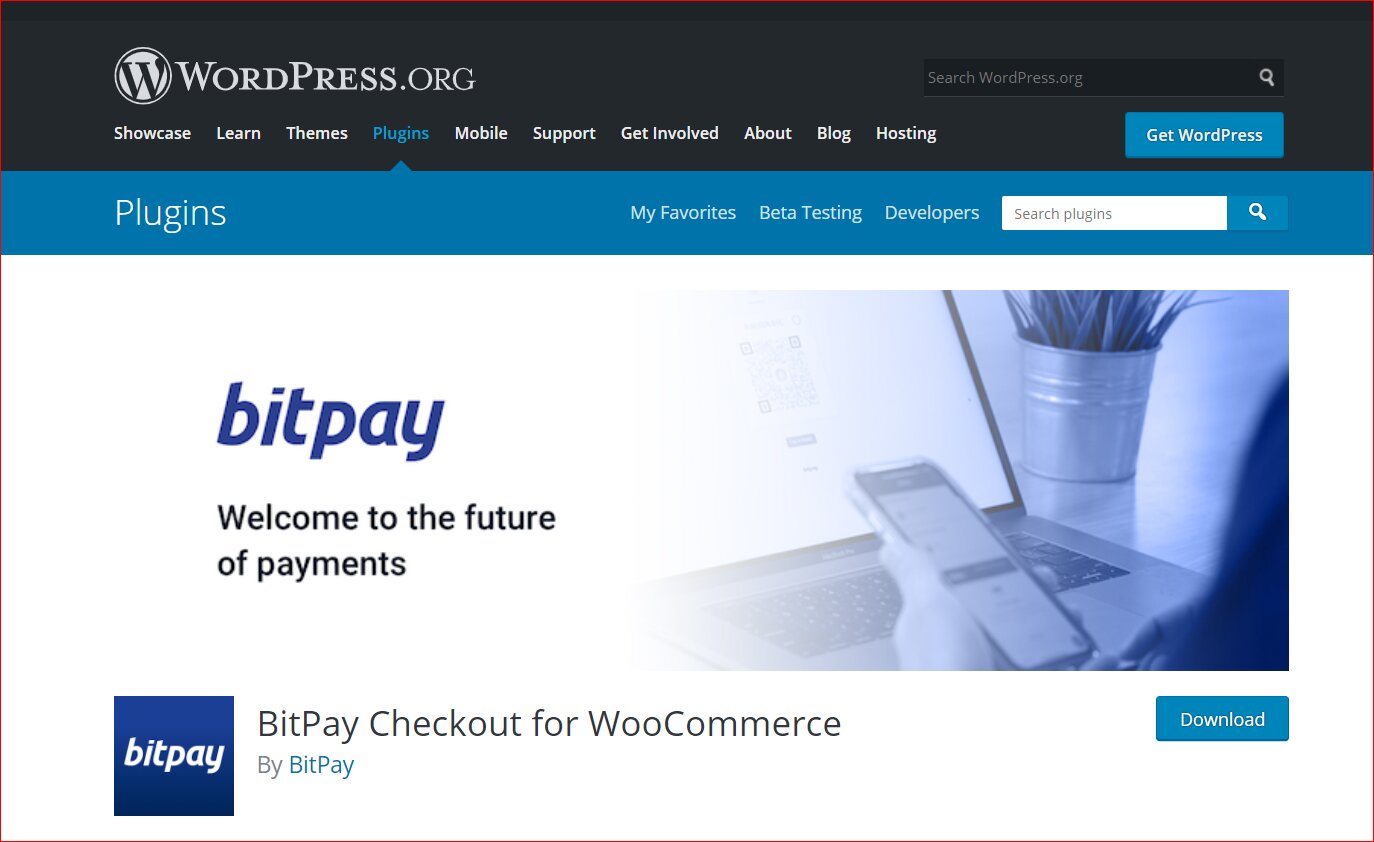 Main features
Enable Bitcoin payment more secure, faster, as well as less expensive

Come with more services, along with tools for users to use innovatively

Quick installation and user-friendly

Be able to refund orders through the dashboard of the BitPay merchant
3. MyCryptoCheckout
The last solution to appear in this list is MyCryptoCheckout. It would be grateful if you do not use this. Thanks to its uniqueness, this solution has increasingly gained a lot of users all over the world. It will never charge you any transaction fee. Moreover, MyCryptoCheckout also supports a lot of cryptocurrencies that could be more than 138. And this plugin will collect payments in those currencies as well as be able to transfer funds to the bank account without any additional charges.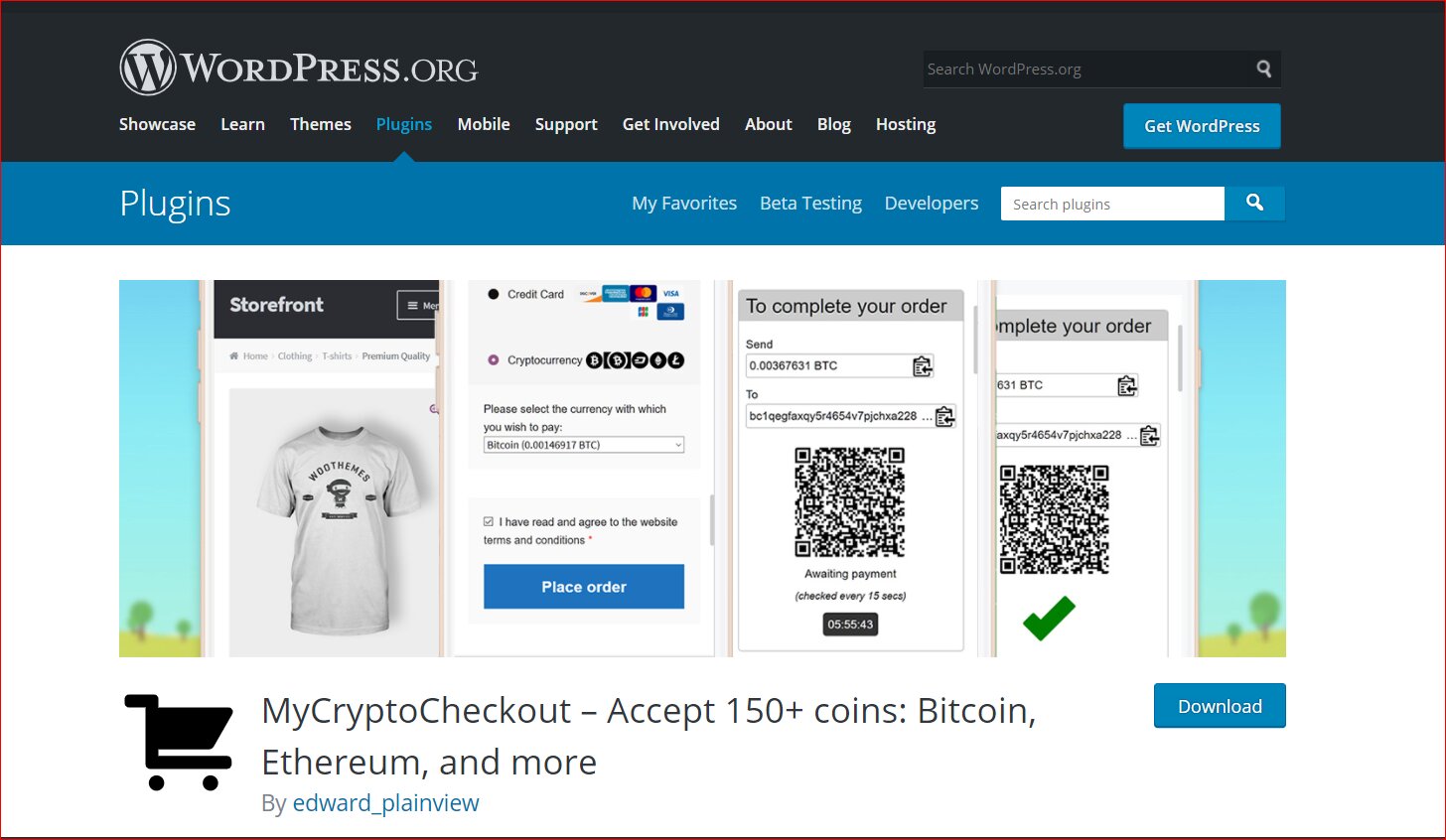 Main features
Easy to download, install, and activate

Come with a wide range of currencies

Be able to use any kind of crypto wallet to your need and requirement

Require minimal configuration
Conclusion
Accepting Bitcoin payments with WooCommerce has now become an essential thing to do to grow your online business. So, you should not hesitate to implement this because you could get a lot of new customers from it. Owing to Bitcoin payment, you could even earn money from keeping it. Hope you could find our article helpful and keep following us for further tips.
New Posts
Subscribe
Stay in the know
Get special offers on the latest news from AVADA.
40k
subscribers has been joined!
Earn $10 in reward now!