Shopify Wishlist Apps 2020
18+ Best Shopify Wishlist Apps from hundreds of the Wishlist reviews in the market (Shopify Apps Store, Shopify Apps) as derived from Avada Commerce Ranking which is using Avada Commerce scores, rating reviews, search results, social metrics. The bellow reviews were picked manually by Avada Commerce experts, if your app about Wishlist does not include in the list, feel free to contact us. The best Wishlist app collection is ranked and result in July 2020, the price from $0. You find free, paid Wishlist apps or alternatives to Wishlist also. The Top 50+ Shopify Free Apps for Every Store.
18 Best Wishlist Apps for Shopify
Here is a list of 18 best Shopify Wishlist apps:
Reviews, Loyalty ++ by Growave
If you're looking for several apps and features like Rewards and Loyalty, Wishlists, Instagram galleries, Reviews, and Social login for your online store, then discovering Growave - will make you very happy as every feature that you're looking for in different apps can be found in just one, saving your company's money and time. Integrating with too many apps might slow down your page loading speed because of code conflicts from several apps, but with Growave, you get all tools for reaching, engaging and converting your customers from one place. All the features that you need are under one dashboard and integrations are very easy, the app is simple to set up and makes the transition seamlessly. The app allows you to change texts, language, colors depending on your brand design. Growave is fully compatible with GDPR and doesn't share any data with third-parties. Our customer success stars will make sure that you can contact us any time via email, live chat, or phone. Grow traffic, engage customers and sell more with just one platform - Growave.
Highlight features
Rewards and Loyalty
Reviews
Wishlists
Instagram galleries
Automated emails
Social sharing/ social login
Price: Free plan available
Rating: 1004 - 4.9 / 5
Wishlist Plus by Swym corporation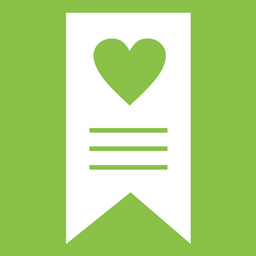 People are now going shopping online via multiple devices, from laptop, tablet to smartphone that sometimes it is difficult for them to pick up what they left earlier. Hence, Wishlist plus is produced to bring users with new experience of using wishlist. One of the advantages of this app is that clients don't need to login to create their wishlist. Moreover, the customer's data is synced across devices that it is easier for them to see their search history and shopping is more interesting in some way. The app also allows shop owners to customize the design of the wishlist that you can edit it to blend with your store's theme or to follow your taste. Furthermore, the software provides smart dashboard, including metrics and reports of the wishlist using on your Shopify store then management is simpler than before.
Highlight features
Simple to change the design of wishlist
No login required for visitors to add wishlist
Support metrics and reports of wishlist activities
Sharing wishlist is available
Easy for customers to see their search history
Price: Start from $0/month
Rating: 612 - 4.9 / 5
Wishlist Pro by Cart kit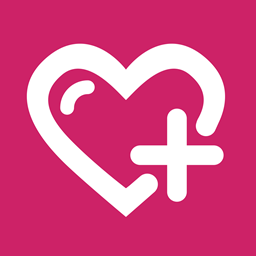 Wishlist Pro by Cart Kit is an amazing app which provides users with the wishlist creating service. By using this, it is simpler for shoppers to place an order because they don't need to search for the products. They just need to come to their wishlist and add their favorite items into the cart then go to check-out. Another point is that login is not required while using this software and the clients can add an unlimited number of goods to their wishlist. It also allows consumers to share their wishlist via social media, email to recommend items to their friends. Besides, shop owners can design the wishlist look to fit their theme or to be more eye-catchy. Administrators can get a dashboard which shows all the wishlists of customers and the popular products in their store as well.
Highlight features
No login needed to create wishlist
Easy to customize the wishlist look
Simple to show all customers' wishlists and popular products
No limitation for number of wishlist items
Available for sharing wishlist
Price: Start from $0/month
Rating: 277 - 4.8 / 5
Wishlist @ $2 by Mascot software technologies pvt. ltd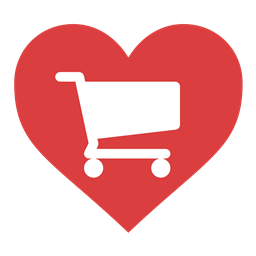 With the development of an online market, the Shopify which has millions of online shoppers is a promising market for all online traders. Therefore, it is essential for the store owners to make themselves outstanding by powerful Shopify app like the Wishlist @ $2 app. With the best features, this the Wishlist @ $2 app can help the customers to create their fully customizable wishlist. In addition, the Wishlist @ $2 app also allows the visitors to add each variant in wishlist by one click. Moreover, to comply with the store's theme, the store owners can also customize My Wishlist easily. The customers can share their lists through social networks or emails. Besides, the product counts can be displayed on the website, so the users can manage their products easily. Last but not least, this app supports all the product's images will be performed perfectly on different screens.
Highlight features
Enable working with Quick views
Provide eh editor to edit my Wishlist
Automatically update after a paid month
Easy to set up daily reports
Support to share wishlist report
Price: $2/month. 14-day free trial.
Rating: 141 - 4.7 / 5
Wishlist King ‑ Royal Wishlist by Appmate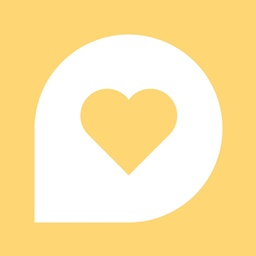 Wishlist becomes popular among online shop owners and consumers recently due to the convenience of it, there are many developers that provide software for this kind of service, Wishlist King is one of them. The main feature of this app is to provide customers with a friendly and easy use of wishlist. Moreover, it allows shop owners to customize the wishlist to suit their theme or their taste, especially not partly but wholly control of the design of the wishlist. The program also supports all kind of language that language barrier is no longer a problem to users all over the world. In addition, the app provides store owners with analytics data of most favorite products, consumers' wishlists, etc. The fee charge is reasonable as well, with only $4.95/month and you can own a helpful tool.
Highlight features
Easy to share wishlist through social media or email
Provide users with full customization
Support of data analysis
Can be translated into any language
Quickly create wishlist without login required
Price: From $4.95/month. 14-day free trial.
Rating: 102 - 4.9 / 5
Smart Wishlist by Webmarked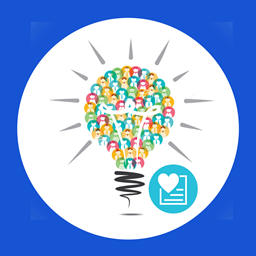 There are millions of potential customers in the Shopify market, so the Shopify store owners should empower their shops with powerful apps like Smart Wishlist. This app is all the online sellers need to satisfy their customers with the perfect Wishlist. Especially, without requiring the registration as well as login, visitors are happy to create the smart wishlist. Also, this Smart Wishlist app can help customers share their list via Social Media as well as Media. Moreover, the store owners enable adding any items to Wishlist directly. Besides, the users can choose where they want to add to the individuals such as Search Results and Cart Page. Last but not least, all the products images can be displayed perfectly on different devices.
Highlight features
Enable creating wishlists without registration
Provide Supports Wishlist button on individual product pages
Automatically share the wishlist via Social Networks and Email
Easy to have Quick Views
Support product variants
Price: $4.99/month. 30-day free trial.
Rating: 80 - 4.9 / 5
Wishlist ‑ Wishify Wishlist by Zooomyapps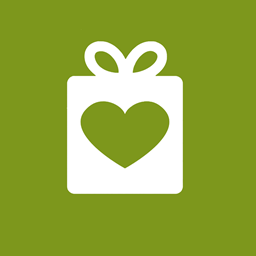 As suggested by the name of the app, Wishlist - Wishify is a tool providing wishlist generating services. Particularly, when you install this software, it allows your consumers to add items from the collection or product pages to their wishlist. Importantly, your clients have to sign-in their account to create or add/remove products from their list. Moreover, this app supports of quick checkout function or in other words, your consumers can add items to cart directly from their wishlist. Besides, you can change the design of the wishlist, from layout, text, button to font color to match your store style. An interesting point is that this app offers 4 levels of payments, including basic, pro, premium and ultimate plan with the fee range from $2.99 to $29.99/month.
Highlight features
Easy to add items from product/collection pages
Support of quick checkout feature
Easy to customize the design of wishlist
Retain customers favorite products
Wishlist reminer emails are available
Price: $2/month. 30-day free trial.
Rating: 78 - 5.0 / 5
WishList + Reminder by Sticky apps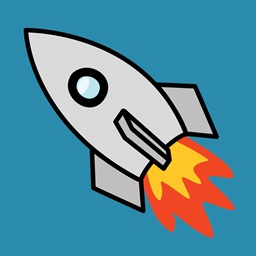 WishList + Reminder is a two-in-one app that will help you boost your sales effortlessly. In details, this software will capture the favorite items of your consumers and their emails then if they don't buy your products, you can send them a reminder or discounted promotion to encourage the purchase. When you get the emails of the visitors, this tool will automatically create an account for them on your store website. Moreover, you can easily manage the content and the time to send emails to your consumers or in other words, it is simple for you to control marketing or promotion campaign through emails. You can customize the design of the wishlist to match your store style as well. If you want to have a real experience, you can use the trial version for 14-day and pay $5/month for later uses.
Highlight features
Capture visitors' favorite items and emails
Spontaneously send reminder emails to customers
Automatically create an account for consumers on store page
Get control of content and time to send emails
Support of report of client's wishlists
Price: $5/month. 14-day free trial.
Rating: 77 - 4.6 / 5
Wishlist + Share + Reminder by Softpulse infotech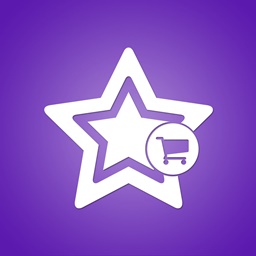 Wishlist + Share + Reminder developed by Softpulse Infotech focuses on letting your customers to make their own list they love best. With only 7 days of free trial, you can take advantages of this app's amazing features. For example, the customers can watch the number of many other customers adding typical products to their own wishlist. In addition, the app allows you to include and remove from the wishlist with lots of heart shape icons. You can also feel easy to use the admin panel with User list and Products. In case your customers want to add their favorite products into their wishlist, but they have not purchased yet, the app will let your customers receive email notifications for some wishlist items or whenever products are on sale. Wishlist app is not too hard to install and if you cannot do it, the app team will help you with it. All you need to do is to write to the app team your support details.
Highlight features
Enable customers to inclue products to their wishlist
Get whishlist shared with friends and family
Check another users adding their products to their wishlist
Customize emails format for wishlist emails or products on sales
Remove products from customers' wishlist
Price: $5/month. 7-day free trial.
Rating: 68 - 4.8 / 5
Gift Reggie by Eshopadmin inc.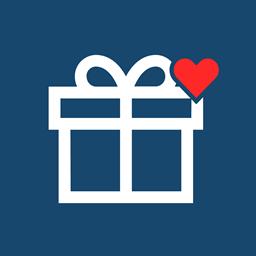 If you want to find an app that provides you with wishlist feature, Gift Reggie can do that and even brings you more. Once you install this software, your clients can start to sign up immediately and you will be informed about all registry transactions happened in your store. Moreover, you can get access to the sales and activity dashboard to clearly understand the situation of your shop. Besides, you can easily set up the email notifications or in other words, you can set it to be automatically sent to you and your consumers or send with conditions. A plus of this app is that it supports multi-langual then it can help you reach more customers from different countries. There are more features available with the different fee for each tier, from bronze, silver, gold to platinum plan, you can choose the one that fits your financial situation.
Highlight features
Provide white label gift registry & wish list solution
Receive notification of all registry transactions via email
Automated and customizable email notifications are available
Support of sales and activity dashboard
Multi-lingual is supported
Price: From $5/month. 30-day free trial. Additional charges may apply.
Rating: 59 - 4.9 / 5
Wishlist PRO by Microapps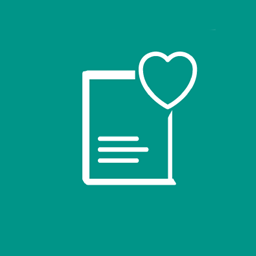 As suggested by the name of the app, Wishlist PRO provides your consumers with a tool to create and edit wishlists. It is very simple to use that your clients can add any items that they like to their wishlist. When there is a product that your consumers no longer want, they can easily remove it from the wishlist with a few clicks. You are allowed to change the design for the wishlist to make it fit with your store or to be more fashionable. In addition, this app provides you with a dashboard showing favorite items among your consumers then it helps you know your customers' preference and identify promotion for future plan. This software also supports of sharing wishlist that you and your buyers can show friends favorite items.
Highlight features
Simple for consumers to create and edit wishlists
Easy for administrators to manage and display wishlists
Available to personalize the wishlists
Provide wishlist dashboard which shows favorite items
Sharing wishlist is supported
Price: Start from $0/month
Rating: 52 - 3.8 / 5
Wishl Favorites Wishlist by Shopstorm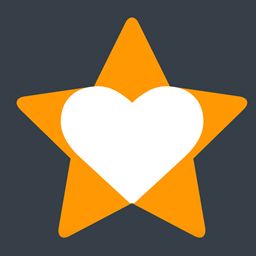 Potential customers are looking for the favorite products online, at that time they wish to have a tool that helps them to save their favored products. The Wishl Favorites Wishlist app is one of the best choices for the Shopify store owners to motivate their visitors to buy more. Moreover, with the outstanding features, the Wishl app is an effective tool for the shopper to create multiple lists, even add or move any products from the list with simple steps. In addition, all of the customer's lists can be saved permanently when they sign up and log into their accounts. Especially, by this Wishl Favorites Wishlist app, it is easy for the customers to share their lists on social media or copy to anywhere. Besides, the store owners can make the difference from other competitors by customizing the text and appearance of the wishlist button. Last but not least, using this app also supports all the products images perfectly in different devices such as mobile or desktop.
Highlight features
Enable tracking the price drop
Create multiple lists, add and move products to any of the lists
Annotate the list and the items
Easy to share the reports
Support to display on diferent devices
Price: From $7.99/month. 15-day free trial.
Rating: 31 - 5.0 / 5
Wishtack by Wishtack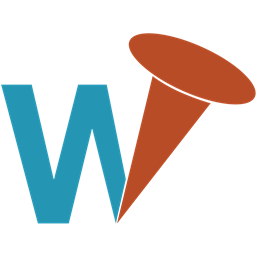 Wishlist is an important tool for every online shop that many apps provides users with this feature including Wishtack. Once you install this software, it will allow your customers to create wishlist without registry required. Your clients can add an item to their wishlist from the collection or product pages. If your consumer's account links to their social media, a notification will be sent to their friends when they add a product to their wishlist. Hence, it can improve the conversion rate of your store and let more people know about your products. Moreover, this app allows your buyers to share the money pot with their friends then it encourages them to buy it. A plus of this tool is that it is a free-downloading and free-charge app then you can enjoy all of its features with just some clicks.
Highlight features
Allow consumers to create wishlist without log-in
Automatically inform clients' friends when a product is added to wishlist
Let customers' friends contribute to the money pot
Require zero-payment
No limit for number of items added in a wishlist
Price: Free
Rating: 19 - 4.0 / 5
Wishlist of favorite items by Green frog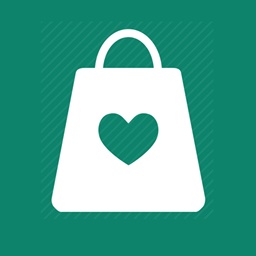 Wishlist is a common feature nowadays for the online shop because it helps consumers to mark their favorite items and arrange them in a list then it is easier for them to find and purchase the products later. This app by Green Frog not only provides users with a similar function but also outstanding ones. Particularly, once the customers create their wishlist, they can place an order immediately from it without coming back to the product page or search for it. Moreover, when viewing the products in lists, it is easier for clients to make a comparison between their favorite goods in term of price, style or color, etc. They can share their dream list with friends or family in the social media, like Twitter or Facebook as well.
Highlight features
Easy to place orders from wishlist
Simple to compare between favorite items
One-click formation of wishlist
Available for administrative management
Allow customers to share wishlist on social media
Price: $4/month. 3-day free trial.
Rating: 18 - 5.0 / 5
Easy Wishlist by Metizsoft solutions pvt ltd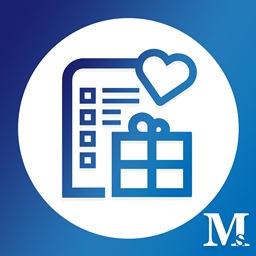 There is an effective app that helps the Shopify store owners to create the free and updated wishlist is Easy Wishlist app. From this app's support, the online sellers can motivate the customers to add their favorite products from Collection & Product pages to their Wishlist. Especially, any visitor can create the list without registering or making an account. Besides, the customers can share their Wishlist via social media as well as the emails. This app also allows the online sellers to gain benefit from the wishlist plugin because the wishlist will remind them of their expected products. In addition, just a blink of the eye, it is easy for the users to measure product interest beyond a clear-out sale.
Highlight features
Enable creating the wishlist without Registration or Login
Allow customers to share their Wishlist via Social Networks & Email
Automatically analyze and find the most favourite products
Easy to add the favorite items
Support to integrate with the GDPR to keep shop in safe
Price: $2.99/month. 7-day free trial.
Rating: 15 - 3.9 / 5
Wishlist Advance App by Aaaecommerce inc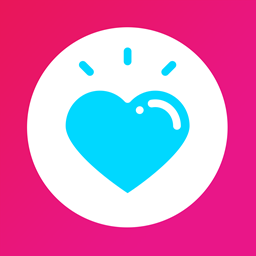 Wishlist - AAA Wishlist App, which is released by the AAAeCommerce Inc. team, is an important tool for all Shopify e-commerce administrators to help customers save Wishlist and see wishlist for later use. With Wishlist - AAA Wishlist App, you are able to let your customers plan their purchases for specific events or oven vacations. Using Wishlist, you can enable them to create lists of their favorite items and then, save it for future purchases. In details, this application allows you to provide an unlimited number of wishlist so you can display pop-ups for your customers to select a wishlist to add the products to. Please kindly keep in mind that all wishlists can be renamed or deleted in order to be managed more easily. On top of that, any of your buyers can move one or bulk products in wishlist to the cart or even save items in the wishlist and share it with friends through e-mails. Go get the app now to make your available products be more potential in being ordered!
Highlight features
Provide wishlists without limitation
Conveniently select a wishlist using pop-ups
Rename or delete the wishlist
Add products one-by-one or in bulk to cart
Hold items in wishlists even after adding to cart
Price: $9/month. 15-day free trial.
Rating: 13 - 4.4 / 5
Wishlist + Save for Later by Eastside co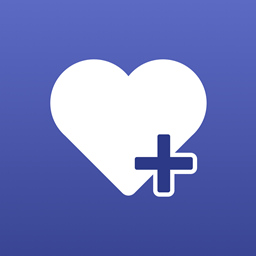 Wishlist + Save for later is an app that helps increase your sales by providing wishlist creating and managing features. Specifically, your consumers can easily make their own wishlists with some simple steps. This software also allows your buyers to save products for later purchase when they are in cart page if they want. In term of shop owners, you will be provided a list of favorite items among all the wishlists available on your store then you can simply tailor what your consumers want and develop suitable campaigns to increase your sales. The App Dashboard is also a tool that helps you keep track with your buyers and their wishlists. Moreover, you are able to customize the design of the app to match your style or your brand's theme.
Highlight features
Let clients save products for later purchase from cart page
Easy to keep track with consumers/wishlists using dashboard
Provide users with a list of favorite products among wishlists
Available for sharing wishlist
Allow administrators to edit the look of the app
Price: $5/month. 14-day free trial.
Rating: 3 - 3.7 / 5
Search By Car, Make Model Year by Apolomultimedia.com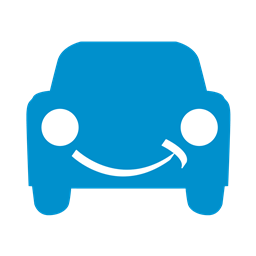 Search By Car, Make Model Year, which is developed and published by Apolomultimedia.com, is a wonderful solution for all Shopify eCommerce store administrators, especially for automotive parts business, to improve your customers' searching experience on your website. With this wonderful app, instead of searching through a long list of product, your visitors can find the product in the search box with multiple filtering options such as make, model and year. Therefore, they can quickly get what they want and make a purchase. The logic of Search By Car is: the products are auto parts and a car is a combination of tags. You can add as many tags as you want, other than tags about year, make and model. Moreover, the design of the search box provided by Search By Car is customizable. You can change it into vertical mode or horizontal mode to fit the design of your website. Do not hesitate to install this app in order to improve your service and get more sales with Search By Car, Make Model Year!
Highlight features
Suitable for your auto parts business
Add a search box to find the product by cars
Provide multiple filtering options
Add multiple tags in one product
Change the search box design to fit your site
Price: From $4.99/month. 7-day free trial.
Rating: 1 - 5.0 / 5
How Avada.io ranks Shopify Wishlist apps list
These above 18 Wishlist apps for Shopify are ranked based on the following criterias:
The ratings on Shopify App store
The app's rank on search engines
The prices and features
The app provider's reputation
Social media metrics such as Facebook, Twitter and Google +
Reviews and assessment by Avada.io
Top 18 Shopify Wishlist Apps
Special thanks to all vendors which contributed the best 18 Shopify Wishlist apps. We honestly recommend you to give every app above a try if possible. We create Shopify apps review series with the aim of helping Shopify online stores find the best Wishlist for their website. All of the information on the review (including features, description, prices, and links) is collected from the vendor's website or their own published page/ selling channels.
The list of the 18 best Shopify Wishlist apps is kept up-to-date on a regular basis by our team. Please feel free to reach us out if you have any questions related to this app review.
Don't see your app on the list? Wanna contribute more content to this review? Contact us
People also searched for
best wishlist app for shopify
best shopify wishlist app
shopify wishlist
free wishlist app shopify

wishlist app shopify
wishlist plus shopify
shopify wishlist apps
wish list shopify
shopify app wishlist

wishlist for shopify
best wishlist app shopify
wishlist shopify app
smart wishlist shopify
wishlist app reviews

wishlist in shopify