Best Shopify WhatsApp Apps
Top 19 Best Shopify WhatsApp Apps in 2023
19+ Best Shopify WhatsApp Apps from hundreds of the WhatsApp reviews in the market (Shopify Apps Store, Shopify Apps) as derived from AVADA Commerce Ranking which is using AVADA Commerce scores, rating reviews, search results, social metrics. The bellow reviews were picked manually by AVADA Commerce experts, if your app about WhatsApp does not include in the list, feel free to contact us. The best WhatsApp app collection is ranked and result in June 2023, the price from $0. You find free, paid WhatsApp apps or alternatives to WhatsApp also. The Top 50+ Shopify Free Apps for Every Store.
Quick Comparisons of the Best Shopify WhatsApp Apps
| # | App Name | Vendor | Pricing | Rating | Image | Action |
| --- | --- | --- | --- | --- | --- | --- |
| 1 | WhatsApp Chat + Abandoned Cart | SuperLemon Apps | 0 | 5.0/5 ⭐️ | | Get app! |
| 2 | WhatsApp Chat + Cart Recovery | Softpulse Infotech | 0 | 4.5/5 ⭐️ | | Get app! |
| 3 | WhatShare | Sherpas Design | 0 | 4.8/5 ⭐️ | | Get app! |
| 4 | WhatsApp Share | Softpulse Infotech | Free | 4.5/5 ⭐️ | | Get app! |
| 5 | WhatsApp Live Chat + Share | SuperLemon Apps | Free | 5.0/5 ⭐️ | | Get app! |
| 6 | WhatsApp Chat + Abandoned Cart | Adevole | 0 | 4.7/5 ⭐️ | | Get app! |
| 7 | WhatsApp Pro Notifications | Adevole | Free plan available | 4.7/5 ⭐️ | | Get app! |
| 8 | WhatsApp Live Chat ‑WhatSocial | Inovapps | 0 | 4.5/5 ⭐️ | | Get app! |
| 9 | WhatsApp Total | Incubalia | $4.99/month | 4.8/5 ⭐️ | | Get app! |
| 10 | WAShare Product | Ocean info | $1.99/month | 4.8/5 ⭐️ | | Get app! |
| 11 | WhatsApp & Messenger Marketing | Maxwell | 0 | 5.0/5 ⭐️ | | Get app! |
| 12 | Elfsight WhatsApp Chat | Elfsight | $4.99/month | 4.3/5 ⭐️ | | Get app! |
| 13 | WhatsApp Chat + Abandoned Cart | Identix Web | 0 | 4.2/5 ⭐️ | | Get app! |
| 14 | WhatsApp Chat Connect | SetuBridge | $1.99/month | 4.3/5 ⭐️ | | Get app! |
| 15 | IQTECO ‑ WhatsApp Live Chat | IQteco inc. | $9.90/month | 5.0/5 ⭐️ | | Get app! |
| 16 | WhatsApp Chat and Share | RoarTheme | 0 | 5.0/5 ⭐️ | | Get app! |
| 17 | WhatsApp Chat ‑ Live Chat | BeeApp | 0 | 3.7/5 ⭐️ | | Get app! |
| 18 | WhatsApp Live Chat | customerce | $1.99/month | 5.0/5 ⭐️ | | Get app! |
| 19 | Easy Whatsapp Chat | Simple Apps | $15/month. 7-day free trial. | 0/5 ⭐️ | | Get app! |
Top 19 Best WhatsApp Apps for Shopify stores:
Here is a list of 19 best Shopify WhatsApp apps:
WhatsApp Chat + Abandoned Cart by Superlemon apps
SuperLemon apps have developed WhatsApp Chat + Abandoned Cart app. All you need is to add a WhatsApp live chat button for customer support. The app has 800+ 5 on 5 ratings showing the prowess of this app. The best part is that the price of the app starts from 0.
Customers will leave a site when they don't find what they want or don't get answers to their queries. Adding a WhatsApp chat button helps Shopify owners. Once a shopper initiates a conversation, this app lets you chat with customers on WhatsApp even after they leave your site.
Afraid of the tedious and long setup process? Worry not! SuperLemon is quick to set up! You just need to enter a phone number and click enable.
One of the best capabilities of this app is that it supports using multiple WhatsApp numbers. You can customize the chat button CTA with more than 15 stunning designs. This app is easy to install as it does not require any coding. WhatsApp Chat and Abandoned Cart app use the Shopify script tag technique to cleanly add or cast off code in your shop. Besides, it supports pre-authorized message templates. However, remember the fact that the WhatsApp mobile app is needed to use the chat features.
This app is relied on by leading Shopify & Shopify Plus stores to send automatic & guide abandoned cart recovery. You can also take advantage of its features by installing this app.
Highlight features
WhatsApp Chat Button: Add a beautifully designed button from 15+ options.
Abandoned Cart Recovery: Notify your customers to checkout with automated messaging.
WhatsApp CRM: Maintain a record of sales and clients to provide personalized recommendations.
WhatsApp Share: Let your customers shop with their friends with a product share button.
Automated Messages: Use our templates and let the bot manage the conversations for you
WhatsApp Support Extension: A chrome extension lets your team provide support and sync the data and chat between the app and the browser.
Price: 0
Rating:5.0 / 5
WhatsApp Chat + Cart Recovery by Softpulse infotech
WhatsApp is a broadly used social software in recent times to proportion and chat. It affords unlimited chats and brings about international connections.
Clients can live chat with you, clean doubts and questions before ordering. Multiple WhatsApp Chat contacts may be added quickly. You can contact clients immediately with the use of WhatsApp with the aid of both automated or guide manner. You could provide some properly discounts & convert them effortlessly. It offers pre-configured messages to recover misplaced income with bargain codes. There is an android app also to be had. Immediate sharing the use of WhatsApp, Your consumer or traffic may be your promoter. Now shop visitors can chat with admin at once on WhatsApp. Allow you to save traffic from being your promoters. Clients can share products or pages out of your store to their WhatsApp contacts. Furthermore, clients can send a pre-permitted WhatsApp template message for order affirmation.
After installing this app, your customers could be capable of chat with you, and you can increase the conversion ratio.
Highlight features
Provide unlimited chats
Can customize display option
Customer can share product
Support pre-configured messages to recover lost sales
Send pre-approved messages
Price: 0
Rating:4.5 / 5
WhatShare by Sherpas design
WhatsApp is one of the social media applications with the highest link open quotes.
WhatShare is the easiest manner to encompass a WhatsApp proportion button to your storefront, and it's far exceedingly customizable via the theme editor, so no coding skills are needed. Do you need to music what your customers share too? No problem! With WhatShare you will get reports of what links and merchandise are being shared as a premium alternative. The WhatShare reviews, which tracks what your customers share and offers you special reviews in the WhatShare dashboard. After you deploy the app, you get this add-on loose for 14 days. The WhatShare Bar, which sticks in your save pages on cell displays and increases your shares. The weblog Sharing so you can allow your customers to share your blog articles.
So to increase your revenue, you should install this app and use a trial version. It will help you to improve your store and attract customers.
Highlight features
Can customize through the theme editor
Can increase your sale revenue
Edit the share button on your store
Can integrate sharing options on social network
Support to reply to customers immediately
Price: 0
Rating:4.8 / 5
WhatsApp Share by Softpulse infotech
WhatsApp Share + Chart run by Softpulse Infotech allows your customers to be your promoter. As you might not know about, Whatsapp is mainly used to help users share and chat. When a customer visits your online store, he or she will possess a Whatsapp share widget to get the current page shared and it basically promotes your store. In fact, your visitors can promote and share your online store with share function on Whatsapp. Also, there are many available widget options to meet your requirements. Don't forget that the app enables your visitors to be chat and call you, hence, increasing your conversion rates. You can send Whatsapp messages directly to your customers with Abandoned Cart Link or provide them with some special offer to encourage them to finish buying. Whatsapp is easy to install and use by the customers. You can even create Whatsapp Share buttons or turn on/turn off the app Share sticky bar at the bottom of each page.
Highlight features
Turn your customers to be your promoters
Improve conversion rates and traffics
Allow the customers to share your products/items among Whasapp groups and contact
Send directly Whatsapp messages to your customers
Create Whatsapp Share buttons
Price: Free
Rating:4.5 / 5
WhatsApp Live Chat + Share by Superlemon apps
Whatapp is one of the tools that the number of users is millions of people in different countries in the world. Because Whatsapp is one of the most popular chatting apps, online sellers should catch this valuable opportunity to start their business on this platform. To boost online selling on Whatapps, it is necessary for the store owners to install an app that supports their customers to buy more. This app WhatsApp Live Chat + Share from the SuperLemon Apps is the best choice for online merchants to increase sales and conventions.
The reasons why this SuperLemon Apps tool is effective for Shopify store owners are its highlight features. Firstly, this app provides a WhatsApp Live Chat button which helps the users to answer every customer's questions immediately so that it is easy for them to build a good relationship with their customers. This chat button is customizable and the app users can choose where to display it anywhere that the shoppers expect to see. Moreover, it also allows shoppers to filter their expected items within minutes. The more satisfaction that customers have, the more revenue the store owners earn.
The Share button is one of the most useful tools in this app because the sellers can share the products on their WhatsApp to approach more potential customers. In addition, the Share button in WhatsApp can be customized beautifully and attractively to get the visitor's attention. Last but not least, the automatic messages with more than beautiful themes to support customers in different countries immediately by using WhatsApp Chat.
Highlight features
Customize automated messages
Support to place the Chat button every places
Provide a tool to filter the products
Easy to support each of customers
Support WhatsApp Live Chat
Price: Free
Rating:5.0 / 5
WhatsApp Chat + Abandoned Cart by Adevole
The app captures your website visitors WhatsApp quantity on add To Cart or on Cart page with a small non-blocking off widget and enables you to construct your Whatsapp range list.
Typically deserted cart healing occurs simplest for clients who've reached the checkout web page. However, with our app, we are able to capture visitors WhatsApp number on add To Cart and initiate abandoned Cart recovery even supposing they don't reach to the Checkout page. Studies say clients are bound to come again for purchase from you in the event that they had a very good first revel in. Whatsapp seasoned is a tremendous way to offer personalized customer support. Sending order confirmation & tracking URL builds trust with the consumer.
The app adds a Whatsapp Button on your website which website visitors can use to start a conversation with your store just with a click. So why don't you install this app to enhance your site now with free charge?
Highlight features
Can Capture Visitors number on Add To Cart
Support Automated Order Confirmation
Support Giving the Price through Whatsapp Messaging
Support Whatsapp Broadcast
Provide Whatsapp Live Chat Button
Price: 0
Rating:4.7 / 5
WhatsApp Pro Notifications by Adevole
It is true that social network is an indispensable part of young people's lives who belongs to gen Y and gen Z. These generations are those who are open-minded, sensitive to technology and follow hot trends, therefore shopping online is no exception. As a result, Leads On Whatsapp is born to improve customer support and marketing. First of all, buyers have the chance to chat directly with leaders. Store's admins can understand their concern and convince them to buy your products. Second, when you install the app, you need to create a new account by filling in your Whatsapp number and text for Whatsapp Button. In addition, admins can have better management when running Whatsapp. Last but not least, the app works on Android operation system. You can use Whatsapp for free in 14 days, then pay $5 per month to use the full version. Don't hesitate, download it now.
Highlight features
Chat with leaders directly through Whatsapp
Configure multiple Whatsapp numbers
Provide chatbox for customer support
Be compatible with Android
Get rid of store abandoned carts
Price: Free plan available
Rating:4.7 / 5
WhatsApp Live Chat ‑WhatSocial by Inovapps
If you are finding an app that helps you live to chat with a customer, you should install WhatsApp Live Chat. It provides a strong tool to stop you from interrupting customers.
One of the first features of WhatSocial that you may now join at once with customers for your shop. Chat with them without delay, provide help or coupons which could boom your enterprise manifold. The predominant gain is if a patron starts the chat with you and leaves your internet site without purchasing something, you can nevertheless speak with them and convert that lead to a sale. Installation of the WhatSocial app to your shop. A small chat button is mounted to your website at the placement selected for your settings with simple installation steps. As quickly as they click on at the button, their WhatsApp will open and they may be able to chat with you.
So you can optimize your store and increase connection with more visitors due to WhatsApp Live Chat.
Highlight features
Available on both desktop and mobile
Replace the button if you want
Support to change to background color
Support to change the text color
Can share on other social networks
Price: 0
Rating:4.5 / 5
WhatsApp Total by Incubalia
WhatsApp Total is an app that allows customers to connect with the seller through chatting.
The consumer could be capable of contact you through WhatsApp with a single click. Fill your cell telephone, and the button textual content, and you are prepared to head, WhatsApp button will show up on your save. You'll see a button preview at the equal page in which you are enhancing the options. Generally, customers are looking for reliable and speedy manual even as they're going for on-line purchasing. This app is the right manner to connect your target market and giving better patron experience at the same time as shopping for. Deploy the chat widget to your savings and allow it to seem on function & your preferred icon. It is commonly top to have a verbal exchange together along with your customers or ability internet site visitors.
Its setting process is so quick. With less than 1 minute, you will own a powerful app to increase your sales.
Highlight features
Integrate WhatsApp button on your page
Allow customers to connect you via WhatsApp
Can operate on mobile devices
Can change the button text
Support direct access to WhatsApp
Price: $4.99/month
Rating:4.8 / 5
WAShare Product by Ocean info
WAShare Product enables traders to construct strong dating along with his clients by using imparting support after they need it.
Sharing of orders with the aid of clients on WhatsApp helps in generating more visitors to the internet site, which in flip consequences in expanded income conversion. Product promotion on WhatsApp while customers percentage their orders with their buddies. It is a phrase of mouth marketing, and It converts more. Customers to your product web page will percentage product to their WhatsApp contacts after they feel, the product is useful for they may be cherished once. So there could be a greater danger of sell. This can be unfastened and changing site visitors. So eventually, using this app, your sales can be multiplied. Extra terrific site visitors will convey extra loose organic income. This may reduce off your average advertising charges.
With the help of the WAShare Product app, you can sell products from your store to more people over the world. By one click for installing, you will own a powerful tool.
Highlight features
Able to contact to seller through WhatsApp
Can add multiple WhatsApp number
Support one-touch sharing product
Support abandoned cart recover WhatsApp
Support for both Android and iOS
Price: $1.99/month
Rating:4.8 / 5
WhatsApp & Messenger Marketing by Maxwell
With the pre-built chat plugins, popups, checkbox, and templates can help you the energy you save with on the spot messaging in mins.
Launching an abandoned cart recuperation or order replace a marketing campaign is a count number of moving the toggle. Customize one in every of our pre-designed chat plugins, popup subject matters or checkbox in a simple editor, and go stay with an expert-searching design. A widget will be displayed as soon as a visitor enters your web page and lets you speedy grow your Messenger contacts to recovering abandoned carts and growing sales. Use our popup settings to decide when in which and how frequently the popup seems. Intuitive tools allow you to spark off Messenger campaigns for deserted cart recovery and order updates. Simple paperwork lets you tailor your message to your emblem approach. Every time a patron abandons their cart, they may be automatically added to an abandoned cart queue.
So you can take your store easy by using this app. Though it is free, the quality is so good.
Highlight features
Support pre-designed chat plugins
Provide popups & checkbox
Make automatic messenger
Recover the cart of customers
Can run campaign on Facebook
Price: 0
Rating:5.0 / 5
Elfsight WhatsApp Chat by Elfsight
Elfsight WhatsApp Chat to your internet site will make it maximum clean for visitors to get in touch with you.
Only with a click on the chat bubble, customers can write their message with questions, requests, and greater in an acquainted messenger. So, this app allows you to solve and keep in touch from any area. Private conversations with users may additionally assist boom the charge of sales a lot. With Elfsight WhatsApp Chat, you can have interaction more people into chatting. Chat window may open primarily based on the amount of time spent or percent of scrolling made. Also, you can display the chat most effective for brand spanking new or returning traffic and choose its role at the page. To make the chat effective, you may use customization features and adapt the interface right to your case. Moreover, this app offers a predefined library of icons, so you can pick the most suitable.
For more convenience, you can purchase this version to take a look. Its price is so low for you to buy it. When installing this app, you will increase your sales.
Highlight features
Provide option to choose custom text
Can edit chat name
Can choose the page picture by default
Can edit bubble text
Can switch WhatsApp messenger icon
Price: $4.99/month
Rating:4.3 / 5
WhatsApp Chat + Abandoned Cart by Identix web
Sharing of orders or products on chat or percentage will generate visitors to the internet site as a way to not directly boom income conversion are some of the features of WhatsApp Chat - Abandoned Cart App.
Will help investors in forming a strong relationship with their customers by way of giving complete support after they need it. In preferred, your shop gets promoted among traffic' smart chat, and you will get greater traffic to your keep. Through the use of clever chat app, your customers will now not have to open their data nor wasting time seeking out your e-mail. By actually tapping on a smart chat icon, each consumer will be capable of contact you. Therefore, receiving more leads with those patron's service revel in will expect better income. So sooner or later, using the clever Chat app, your sales can be accelerated. Greater excessive-elegance visitors will convey extra unfastened organic sales. This could carry your ordinary advertising and marketing prices.
Connect with your customer that text you're via clever chat, the most pleasant marketing channel on hand nowadays all due to WhatsApp Chat - Abandoned Cart App.
Highlight features
Can build customer relations
Manage contact to seller through smart chart
Provide cheap marketing
Recover the cart of customers
Provide simple installation and setup
Price: 0
Rating:4.2 / 5
WhatsApp Chat Connect by Setubridge
The WhatsApp Chat join is made for the Shopify save for fast chat guide. It is appropriate for you when attracting customers.
Usually, customers are seeking out reliable and rapid guide whilst they're going for online shopping. This app is the right way to connect your target audience and giving better patron experience whilst buying. Install the chat widget to your store and let it seem on role & your chosen icon. With the help of the WhatsApp, Chat joins the app, you will stay available constantly in your audience whenever and regardless of your place and without chat board login hassle. It's miles usually top to have a verbal exchange together with your clients or potential website traffic. It offers you a chance to connect with them and convince them for conversion or impress them with top-notch customer support.
The WhatsApp is broadly used in social app and easy to use. WhatsApp is a satisfactory preference for fast messaging and appropriate to your site.
Highlight features
Support quick responsive
Allow website users to automatically contact you
Adjust the WhatsApp contact button
Can auto user-agent detection
Provide simple integration
Price: $1.99/month
Rating:4.3 / 5
IQTECO ‑ WhatsApp Live Chat by Iqteco inc.
Messenger, WhatsApp Live chat will provide you some tools to answer and chat with the customer as quick as possible.
From our revel in, most customer service Requests are targeted on some questions. In case you are interested in streamlining your customer service. Otherwise, you really don't have the time to deal with zillion order associated requests, then this app is right here to help. Subscribe new visitors to get the name and date of the closing go to. Supply a discount on the first goes to after which supply a discount if the patron return. You may boom revenue by giving discounts if the purchaser spends more than common. Furthermore, lessen customer support clients can locate all of the facts about return, the order popularity in chat.
So if you are finding a quick chat, you can make use of this app. With a high judge from the former user, you can believe in it.
Highlight features
Can provide order status answers
Automatically answer any questions related FAQ
Can collect FB subscribers
Can work all the time
Provide simple installation and setup
Price: $9.90/month
Rating:5.0 / 5
WhatsApp Chat and Share by Roartheme
WhatsApp Chat and proportion is the most convenient and local way of verbal exchange to your traffic. This app shall we people ship you their questions and assist you in embedding a properly-used and popular messenger for your internet site and set up a clean communication tool for your clients.
You will be capable of making a live chat in contact together with your audience every time and everywhere, answering from any devices. Customers will obtain notifications about new messages proper at the net page for uninterrupted chatting. WhatsApp Chat and share may be used strategically to boom income for your internet site. Contain more users into chatting and convince people to buy through presenting, consulting and helping to pick among the offers. We additionally offer two variants of position and alternatives to select the device of traffic for which the chat will appear.
This app will be added most easily. You don't need to use any code. The installation occurs just take you some seconds.
Highlight features
Don't require any code
Update livechat frequently
Increase your sale fastly
Support real-time live chat
Can change the interface
Price: 0
Rating:5.0 / 5
WhatsApp Chat ‑ Live Chat by Beeapp
With the help of WhatSocial, you may now join without delay with clients for your store. Chat with them immediately, offer support/coupons that may grow your commercial enterprise manifold.
This app affords personalized customer service on your Shopify store site visitors the usage of WhatsApp stay Chat. Boom referral purchases by adding a beautiful proportion button to your products. Your existence as a store owner is already busy and difficult. While a chat button is set up for your internet site at the placement decided on to your settings. As soon as they click on at the button, their WhatsApp will open, and they will be capable of chat with you. Allow clients to WhatsApp message you with just one faucet on their phones. Answer client questions through text, and encourage them to buy. Also, this app will assist you in building up a list of phone numbers for later remarketing.
Install the WhatsApp button on your store is so simple and quick. You will chat with your visitors and increase your sales due to this app.
Highlight features
Display both on laptop and mobile
Quick set up and installation
Support Whatsapp number
Support Whatsapp mesage
Provide button color,icon, place
Price: 0
Rating:3.7 / 5
WhatsApp Live Chat by Customerce
WhatsApp Live Chat will help you connect with users easier. This tool also supports a chat box to control the number of customer messages.
Moreover, the consumer need to look for the service provider email after which open the email app and write the inquire, this is a barrier and enormously affects your conversions. With WhatsApp Live Chat that is solved, the client simply has to click on on the lowest icon for assist, nonetheless, if there's no one within the chat the consumer will stop, although you can ask the consumer to introduce his statistics, which it could be another barrier and additionally impacts your conversions. Through the use of WhatsApp, the maximum used chat app inside the global, you will cast off all the feasible limitations; your customers will not need to introduce their statistics nor having to waste time seeking out your email.
For this reason, obtaining greater leads with this customer support experience will suggest better sales.
Highlight features
Customers can contact you faster
Can increase your conversion
Update more sale channels
Can increase your sale
Support to reply to customers immediately
Price: $1.99/month
Rating:5.0 / 5
Easy Whatsapp Chat by Simple apps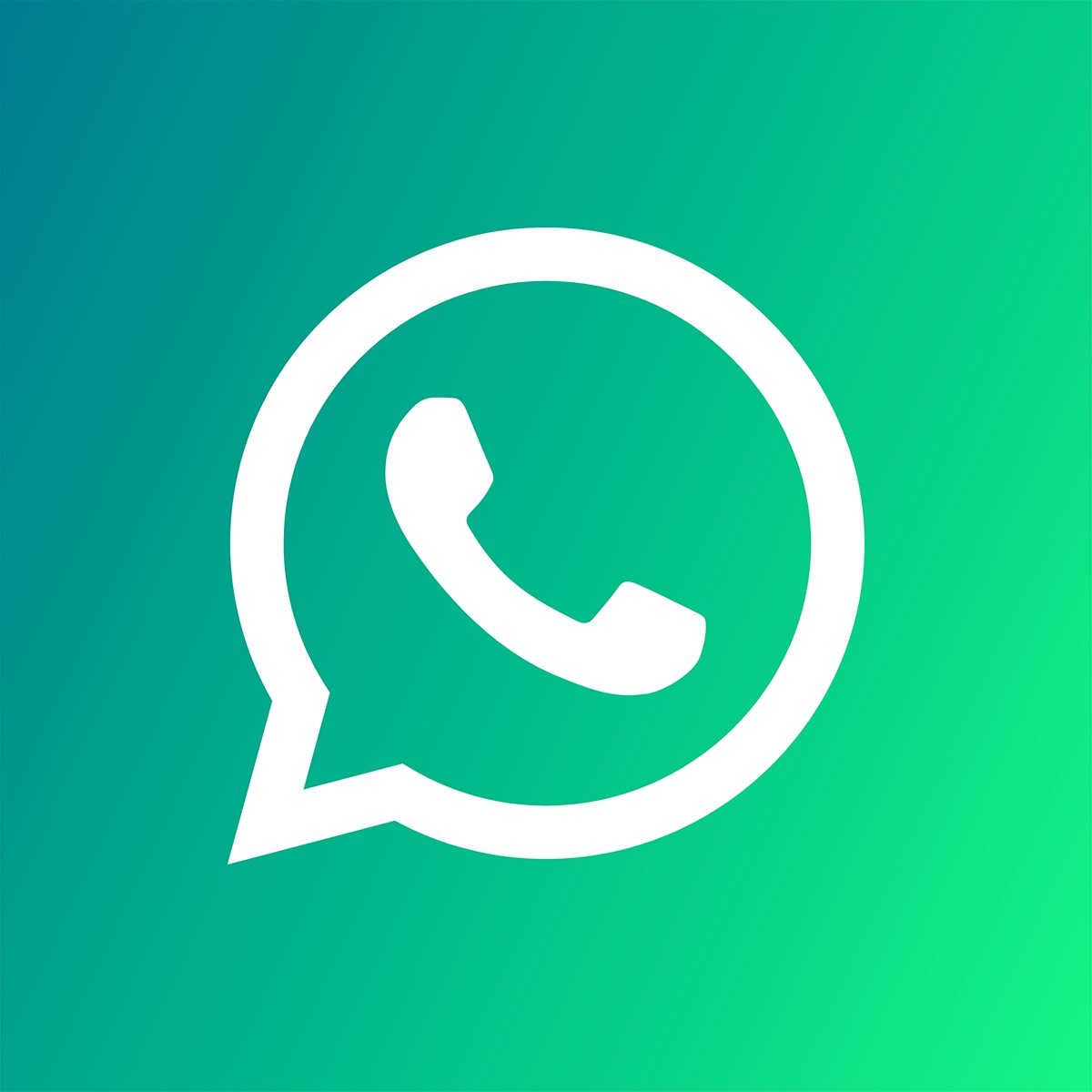 Used by over 1 billion people around the world, WhatsApp is one of the most popular chat applications in the world. In some countries such as Brazil, India, Germany, Italy, France or Canada, Facebook Messenger is not as popular as this app, which means that WhatsApp is a promising market for online sellers. However, to approach the potential customers and keep in touch with their existing customers, it is essential for the store owners to integrate the WhatsApp into their shops. The solution to this problem is the Easy Whatsapp Chat App of Simple Apps supplier.
This app with multiple features enables increasing the traffic as well as building the customer's relationship. At the bottom of the website, there is a simple button that allows the store owners to send messages directly to their customers. By using WhatsApp, all these questions from the visitors will be solved immediately and effectively. Moreover, for the visitor on mobile phones, the simple chat button will connect them to the shop owners within a minute. In addition, after using this app, the Easy Whatsapp Chat app will be the solution for better customer service.
Easy WhatsApp Chat also allows the app users to build up a phone numbers list to maximize future sales. With this list, the later remarketing will be easily and more effectively. Sending texts via WhatsApp will help reach out to their potential clients on free WhatsApp Chat.
Highlight features
Increase the traffic effectively
Support to build customer's relationship
Allow customers to send messages directly
Set up a list of phone numbers
Integrate with Whatapps
Price: $15/month. 7-day free trial.
Rating:0 / 5
How AVADA.io ranks Shopify WhatsApp apps list
These above 19 WhatsApp apps for Shopify are ranked based on the following criterias:
The ratings on Shopify App store
The app's rank on search engines
The prices and features
The app provider's reputation
Social media metrics such as Facebook, Twitter and Google +
Reviews and assessment by AVADA.io
Top 19 Shopify WhatsApp Apps
Special thanks to all vendors which contributed the best 19 Shopify WhatsApp apps. We honestly recommend you to give every app above a try if possible. We create Shopify apps review series with the aim of helping Shopify online stores find the best WhatsApp for their website. All of the information on the review (including features, description, prices, and links) is collected from the vendor's website or their own published page/ selling channels.
The list of the 19 best Shopify WhatsApp apps is kept up-to-date on a regular basis by our team. Please feel free to reach us out if you have any questions related to this app review.
Don't see your app on the list? Wanna contribute more content to this review? Contact us
People also searched for
shopify whatsapp apps

whatsapp apps for shopify
top whatsapp for shopify

top shopify whatsapp apps