Shopify WhatsApp Apps 2019
4+ Best Shopify WhatsApp Apps from hundreds of the WhatsApp reviews in the market (Shopify Apps Store, Shopify Apps) as derived from Avada Commerce Ranking which is using Avada Commerce scores, rating reviews, search results, social metrics. The bellow reviews were picked manually by Avada Commerce experts, if your WhatsApp does not include in the list, feel free to contact us. The best WhatsApp app collection is ranked and result in December 2019, the price from $0. You find free, paid WhatsApp apps or alternatives to WhatsApp also. The Top 50+ Shopify Free Apps for Every Store.
4 Best WhatsApp Apps for Shopify
WhatsApp Share by Softpulse infotech
WhatsApp Share + Chart run by Softpulse Infotech allows your customers to be your promoter. As you might not know about, Whatsapp is mainly used to help users share and chat. When a customer visits your online store, he or she will possess a Whatsapp share widget to get the current page shared and it basically promotes your store. In fact, your visitors can promote and share your online store with share function on Whatsapp. Also, there are many available widget options to meet your requirements. Don't forget that the app enables your visitors to be chat and call you, hence, increasing your conversion rates. You can send Whatsapp messages directly to your customers with Abandoned Cart Link or provide them with some special offer to encourage them to finish buying. Whatsapp is easy to install and use by the customers. You can even create Whatsapp Share buttons or turn on/turn off the app Share sticky bar at the bottom of each page.
Highlight features
Turn your customers to be your promoters
Improve conversion rates and traffics
Allow the customers to share your products/items among Whasapp groups and contact
Send directly Whatsapp messages to your customers
Create Whatsapp Share buttons
Price: Free
Rating: 248 - 4.5 / 5
WhatsApp Live Chat + Share by Superlemon apps
Whatapp is one of the tools that the number of users is millions of people in different countries in the world. Because Whatsapp is one of the most popular chatting apps, online sellers should catch this valuable opportunity to start their business on this platform. To boost online selling on Whatapps, it is necessary for the store owners to install an app that supports their customers to buy more. This app WhatsApp Live Chat + Share from the SuperLemon Apps is the best choice for online merchants to increase sales and conventions.
The reasons why this SuperLemon Apps tool is effective for Shopify store owners are its highlight features. Firstly, this app provides a WhatsApp Live Chat button which helps the users to answer every customer's questions immediately so that it is easy for them to build a good relationship with their customers. This chat button is customizable and the app users can choose where to display it anywhere that the shoppers expect to see. Moreover, it also allows shoppers to filter their expected items within minutes. The more satisfaction that customers have, the more revenue the store owners earn.
The Share button is one of the most useful tools in this app because the sellers can share the products on their WhatsApp to approach more potential customers. In addition, the Share button in WhatsApp can be customized beautifully and attractively to get the visitor's attention. Last but not least, the automatic messages with more than beautiful themes to support customers in different countries immediately by using WhatsApp Chat.
Highlight features
Customize automated messages
Support to place the Chat button every places
Provide a tool to filter the products
Easy to support each of customers
Support WhatsApp Live Chat
Price: Free
Rating: 150 - 5.0 / 5
Leads On Whatsapp by Adevole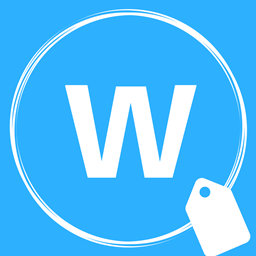 It is true that social network is an indispensable part of young people's lives who belongs to gen Y and gen Z. These generations are those who are open-minded, sensitive to technology and follow hot trends, therefore shopping online is no exception. As a result, Leads On Whatsapp is born to improve customer support and marketing. First of all, buyers have the chance to chat directly with leaders. Store's admins can understand their concern and convince them to buy your products. Second, when you install the app, you need to create a new account by filling in your Whatsapp number and text for Whatsapp Button. In addition, admins can have better management when running Whatsapp. Last but not least, the app works on Android operation system. You can use Whatsapp for free in 14 days, then pay $5 per month to use the full version. Don't hesitate, download it now.
Highlight features
Chat with leaders directly through Whatsapp
Configure multiple Whatsapp numbers
Provide chatbox for customer support
Be compatible with Android
Get rid of store abandoned carts
Price: Free plan available
Rating: 39 - 4.8 / 5
Easy Whatsapp Chat by Simple apps
Used by over 1 billion people around the world, WhatsApp is one of the most popular chat applications in the world. In some countries such as Brazil, India, Germany, Italy, France or Canada, Facebook Messenger is not as popular as this app, which means that WhatsApp is a promising market for online sellers. However, to approach the potential customers and keep in touch with their existing customers, it is essential for the store owners to integrate the WhatsApp into their shops. The solution to this problem is the Easy Whatsapp Chat App of Simple Apps supplier.
This app with multiple features enables increasing the traffic as well as building the customer's relationship. At the bottom of the website, there is a simple button that allows the store owners to send messages directly to their customers. By using WhatsApp, all these questions from the visitors will be solved immediately and effectively. Moreover, for the visitor on mobile phones, the simple chat button will connect them to the shop owners within a minute. In addition, after using this app, the Easy Whatsapp Chat app will be the solution for better customer service.
Easy WhatsApp Chat also allows the app users to build up a phone numbers list to maximize future sales. With this list, the later remarketing will be easily and more effectively. Sending texts via WhatsApp will help reach out to their potential clients on free WhatsApp Chat.
Highlight features
Increase the traffic effectively
Support to build customer's relationship
Allow customers to send messages directly
Set up a list of phone numbers
Integrate with Whatapps
Price: $15/month. 7-day free trial.
Rating: 0 - 0 / 5
How Avada Commerce ranks Shopify WhatsApp apps list
These above 4 WhatsApp apps for Shopify are ranked based on the following criterias:
The ratings on Shopify App store
The app's rank on search engines
The prices and features
The app provider's reputation
Social media metrics such as Facebook, Twitter and Google +
Reviews and assessment by Avada Commerce
Top 4+ Shopify WhatsApp Apps
Special thanks to all vendors which contributed the best 4 Shopify WhatsApp apps. We honestly recommend you to give every app above a try if possible. We create this review series with the aim of helping Shopify online stores find the best WhatsApp for their website. All of the information on the review (including features, description, prices, and links) is collected from the vendor's website or their own published page/ selling channels.
The list of the best 4 Shopify WhatsApp apps is kept up-to-date on a regular basis by our team. Please feel free to reach us out if you have any questions related to this app review.
Don't see your app on the list? Wanna contribute more content to this review? Contact us