Time craft theme by Jetimpex
The page will be redirected to targeted page in 30 seconds ...
If it does not redirect to target page, you can click here
Time craft
Time Craft themes has been purchased 68, rating: 4/5 based on 17 reviews.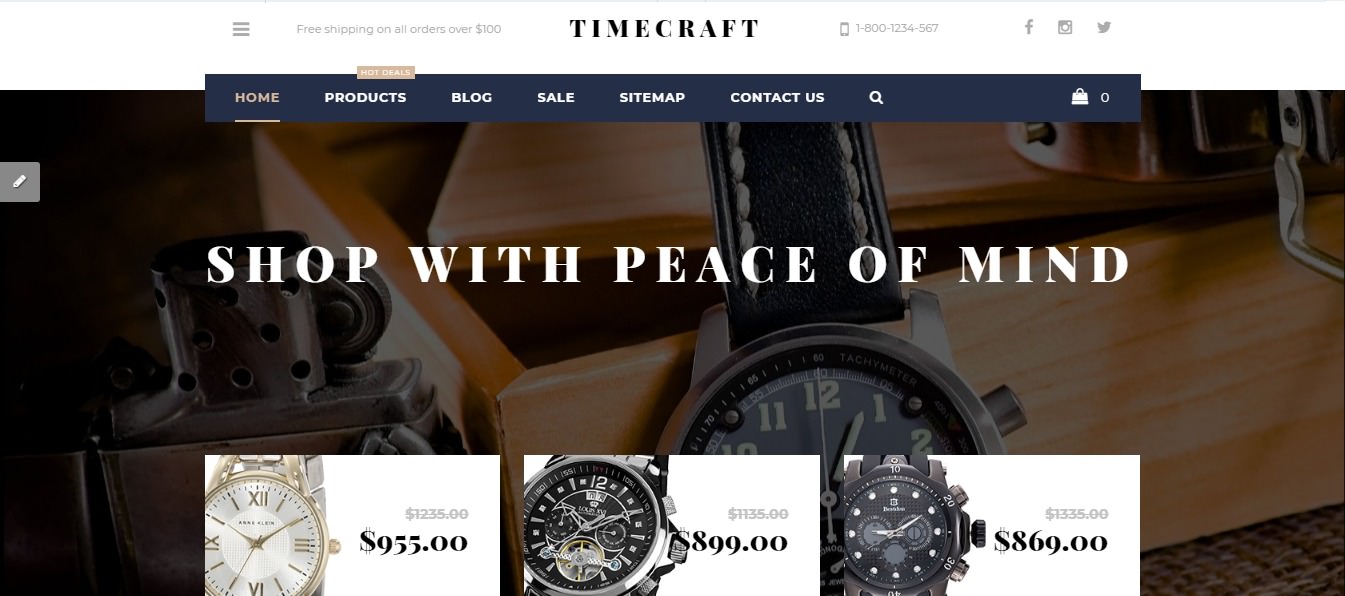 Highlight features
Mega Menu
Elevate zoom
Stick-to-top menu
Contact Form
Search Form
Product Badges
The Time Craft template was created with the help of one of the most mature, stable and powerful CSS extension languages worldwide. By the classical design was created for a watch company, it is perfectly suitable for a Watch Shop Shopify Theme. Moreover, all of the presentation of the image, selling such stuff, should be time-tested and reliable. In addition, the Elevate Zoom is the function helps this smooth, touch-enabled jQuery image zoom plugin, visitors will be able to enlarge products and view them for minor details. Slider features the most luxury and expensive watches. Featured products are also showcased in a slider. Ghost buttons perfectly fit the layout. Last but not least, the visitors can update all of the latest blog posts and Google map on the home page.