Shopify Subscriptions Apps 2020
2+ Best Shopify Subscriptions Apps from hundreds of the Subscriptions reviews in the market (Shopify Apps Store, Shopify Apps) as derived from Avada Commerce Ranking which is using Avada Commerce scores, rating reviews, search results, social metrics. The bellow reviews were picked manually by Avada Commerce experts, if your app about Subscriptions does not include in the list, feel free to contact us. The best Subscriptions app collection is ranked and result in January 2020, the price from $0. You find free, paid Subscriptions apps or alternatives to Subscriptions also. The Top 50+ Shopify Free Apps for Every Store.
2 Best Subscriptions Apps for Shopify
Here is a list of 2 best Shopify Subscriptions apps:
Subscriptions by Recharge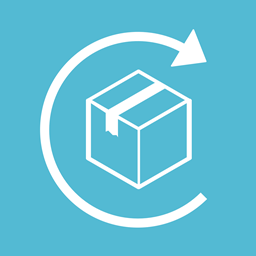 It is obvious that customers want to have a transparent payment system when they buy products at online stores. Subscription by ReCharge will assist you in building trust in merchants. Subscription by Recharge provides a lot of amazing features. First and foremost, the app provides popular methods of payments for buyers. They can choose to pay by Credit, Debit, ACH or PayPal card which creates the convenience for foreign purchasers. Second, purchases are able to create accounts on their own to manage their notifications as well as their buying history. Thanks to the account, your store can also control the number of subscription and gather essential data which helps you to send the latest discounts to capture customers' interest. Last but not least, Subscription by ReCharge can bring more customers to the third parties including apps like Google Analytics, Ultimate Upsell, Zapier and so on. Both two sides are able to generate more sale revenue and share mutual benefits. The app allows your store to have a trial in 60 days and after that, you pay $59.99 per month to use the full package.
Highlight features
Connect with Shopify orders to get buyers' data
Boost the number of subscription
Increase the number of loyalty customers by portable experience
Create a box of cancellation reasons
Provide a speedy API and managerment system
Price: $39.99/month. 60-day free trial. External Charges may apply.
Rating: 1230 - 4.9 / 5
Bold Subscriptions by Bold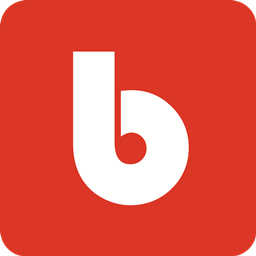 Do you want to make payment procedure become easier? Would you like to bring satisfaction to customers when they pay for your products? These questions are solved with Bold Subscription designed by BOLD. The app has received a lot of positive reaction of many online stores in improving the process of payment. First, the app boosts the speed of payment status via providing popular methods of payments for buyers. Second, purchases are able to create accounts on their own to manage their notifications as well as their buying history. Thanks to the account, your store can also analyze the trend of shopping, which products purchasers usually buy, which brands they often choose, where customers come from. Last but not least, Recurring Payment integrates with other apps to bring the convenience to visitors when they are shopping around. The app connects with MailChimp, Refersion, Klaviyo Shoelace and so on. The app is available in 60 days then you have to pay $19.99 per month to use. The affordable price can help you to increase the repurchase, hence download the app right now!
Highlight features
Build customers trust
Construct on Shopify Plus and Enterprise
Provide full design and language control
Set fixed gelivery date every month
Send robusty notifications via emails
Price: $19.99/month. 90-day free trial.
Rating: 966 - 4.8 / 5
How Avada.io ranks Shopify Subscriptions apps list
These above 2 Subscriptions apps for Shopify are ranked based on the following criterias:
The ratings on Shopify App store
The app's rank on search engines
The prices and features
The app provider's reputation
Social media metrics such as Facebook, Twitter and Google +
Reviews and assessment by Avada.io
Top 2 Shopify Subscriptions Apps
Special thanks to all vendors which contributed the best 2 Shopify Subscriptions apps. We honestly recommend you to give every app above a try if possible. We create Shopify apps review series with the aim of helping Shopify online stores find the best Subscriptions for their website. All of the information on the review (including features, description, prices, and links) is collected from the vendor's website or their own published page/ selling channels.
The list of the 2 best Shopify Subscriptions apps is kept up-to-date on a regular basis by our team. Please feel free to reach us out if you have any questions related to this app review.
Don't see your app on the list? Wanna contribute more content to this review? Contact us
Comments for Subscriptions
---
---
People also searched for
shopify subscriptions apps

subscriptions apps for shopify
top subscriptions for shopify

top shopify subscriptions apps