Shopify Subscriptions Apps 2020
7+ Best Shopify Subscriptions Apps from hundreds of the Subscriptions reviews in the market (Shopify Apps Store, Shopify Apps) as derived from Avada Commerce Ranking which is using Avada Commerce scores, rating reviews, search results, social metrics. The bellow reviews were picked manually by Avada Commerce experts, if your app about Subscriptions does not include in the list, feel free to contact us. The best Subscriptions app collection is ranked and result in July 2020, the price from $0. You find free, paid Subscriptions apps or alternatives to Subscriptions also. The Top 50+ Shopify Free Apps for Every Store.
7 Best Subscriptions Apps for Shopify
Here is a list of 7 best Shopify Subscriptions apps:
Subscriptions by Recharge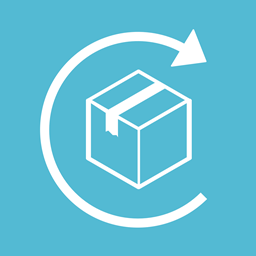 It is obvious that customers want to have a transparent payment system when they buy products at online stores. Subscription by ReCharge will assist you in building trust in merchants. Subscription by Recharge provides a lot of amazing features. First and foremost, the app provides popular methods of payments for buyers. They can choose to pay by Credit, Debit, ACH or PayPal card which creates the convenience for foreign purchasers. Second, purchases are able to create accounts on their own to manage their notifications as well as their buying history. Thanks to the account, your store can also control the number of subscription and gather essential data which helps you to send the latest discounts to capture customers' interest. Last but not least, Subscription by ReCharge can bring more customers to the third parties including apps like Google Analytics, Ultimate Upsell, Zapier and so on. Both two sides are able to generate more sale revenue and share mutual benefits. The app allows your store to have a trial in 60 days and after that, you pay $59.99 per month to use the full package.
Highlight features
Connect with Shopify orders to get buyers' data
Boost the number of subscription
Increase the number of loyalty customers by portable experience
Create a box of cancellation reasons
Provide a speedy API and managerment system
Price: $39.99/month. 60-day free trial. External Charges may apply.
Rating: 1230 - 4.9 / 5
Bold Subscriptions by Bold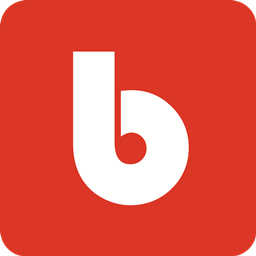 Do you want to make payment procedure become easier? Would you like to bring satisfaction to customers when they pay for your products? These questions are solved with Bold Subscription designed by BOLD. The app has received a lot of positive reaction of many online stores in improving the process of payment. First, the app boosts the speed of payment status via providing popular methods of payments for buyers. Second, purchases are able to create accounts on their own to manage their notifications as well as their buying history. Thanks to the account, your store can also analyze the trend of shopping, which products purchasers usually buy, which brands they often choose, where customers come from. Last but not least, Recurring Payment integrates with other apps to bring the convenience to visitors when they are shopping around. The app connects with MailChimp, Refersion, Klaviyo Shoelace and so on. The app is available in 60 days then you have to pay $19.99 per month to use. The affordable price can help you to increase the repurchase, hence download the app right now!
Highlight features
Build customers trust
Construct on Shopify Plus and Enterprise
Provide full design and language control
Set fixed gelivery date every month
Send robusty notifications via emails
Price: $19.99/month. 90-day free trial.
Rating: 966 - 4.8 / 5
Recurring Order & Subscription by spurit
The Recurring Order & Subscription app lets in to without difficulty create and preserve subscriptions, payment plans and invoicing. It doesn't need to create a consumer account before subscription or log in while purchasing an order.
The app generates automated invoices, it does not bill your subscribers. In contrast to computerized billing, invoicing gives fee flexibility, that's handy for clients as they can pay any time they need the use of any fee method. The correct taxes and transport expenses are mechanically carried out. When an order is placed, the best taxes and delivery costs are automatically applied. All transport and tax prices are carried out primarily based on your Shopify shop settings and are updated. If a customer doesn't pay the bill, you may optionally send them a reminder before they get hold of the subsequent bill.
Besides, you can customize the bill and notifications of electronic mail content. Subscription widget layout can be adjusted for any subject with a fantastic insightful editor with a web preview feature.
Highlight features
Offer recurring & subscription app
Provide build-a-box and subscription box
Just send recurring invoices
Can generates automatic invoices
Offer software subscription
Price: $15.95/month
Rating: 81 - 4.8 / 5
Membership Subscription Order by Aaaecommerce inc
The app Membership Subscription Order may create a custom membership form with any range of the sphere with drag and drop interface.
Create a client in Shopify and ship automated emails to guest customers to set off the account. You could, without difficulty, location an automated habitual or one-time order for the client who's buying your membership plan. Select distinct merchandise for one of a kind club plans. Provide discount codes to individuals for subscribing and giving them a discount for the first fee, or habitual discounts every month on the selected plan. You may create paid plans with free trial days. Also, you may generate bargain code s in case you need to give a loose trial to selected customers only. As soon as a purchaser applies the code at the shape, they will get extended the unfastened trial for that plan.
You can download to explore more about this app. To increase the fame of your store, you can take the free trial version of this app.
Highlight features
Provide Unlimited Membership Level
Be free to Show/Hide Members Content.
Can Recurring Order & Subscription
Provide automatic order
Offer Discount Code for Membership
Price: $9.99/month
Rating: 14 - 4.1 / 5
Elevar Subscription Analytics by Elevar
Elevar is an eCommerce analytics platform that helps brands of any size optimize their store through automated facts evaluation, perception curation, and forecasting. It allows scale extra efficiently, and make sure the basis of a solid fact across all marketing channels.
In case you promote subscriptions on Shopify, then you have likely already observed that your sales in Shopify does no longer in shape revenue in Google Analytics. This is due to the fact routine orders from patron subscriptions are not despatched to Google Analytics. Routinely sends routine order sales to Google Analytics. This app automatically sends recurring order product records to Google Analytics. When advertising and marketing marketing campaign statistics exist on the primary order, then it is connected to ordinary orders while despatched to GA. It can also guarantee your Shopify revenue intently matches your Google Analytics revenue.
So why don't you install now to optimize your store?
Highlight features
Automatically sends recurring order revenue
Can send recurring order product data
Replace cart button by add to quote button
Provide detailed business inside
Provide order sync automatically
Price: $29/month
Rating: 10 - 4.6 / 5
Slotify by Big van studio
Slotify, which is initially designed and developed to help your store collect email subscriptions in a super easy and idle way.
By using Slotify, this app lets your store collect user emails and offers coupons in exchange for the email, this leads to converting first-time visitors into customers and increase sales with Slotify. To go more detail, when users visit your store a slot machine invites him to leave his email then they will receive an offer to buy a product in your store no matter what they buy anything, with their emails, you have more opportunities to offer them to buy more. Plus, this app helps to create configurable prizes and campaigns to make A/B tests that make the possibilities of offers. Also, Slotify allows customizing your slot machine to fit your store that can improve your sales. Especially, Slotify consists of different themes ready to use with your own images, colors, texts, so your site is more attractive and good-looking. Finally, Big Van Studio creates this app to protect your store from fake emails and keep clean your email list.
In order not to miss out on these incredible features, why don't we install it right now?
Highlight features
Use user emails and offers coupons in exchange
Create configurable prizes and campaigns to make A/B tests
Customise your slot machine to fit your store
Consist of different ready to use themes
Protect from fake emails and keep email list clean
Price: Free plan available
Rating: 2 - 4.5 / 5
Seal Subscriptions by Seal - subscriptions & recurring orders
Seal Subscriptions, which is widely known as the most creative, simple and stunning way to scale your business with subscriptions on a free plan.
To begin with, when you come to Seal Subscriptions, you have the chance to start your subscription business by adding a subscription widget next to the add to cart button on your product pages. This means that this app will send customers an automatic invoice with the checkout link whenever your customers subscribe and their next subscription order is ready. Additionally, Seal Subscriptions gives you the chance to utilize mixed subscriptions in the same cart, for instance, your users can set subscription interval to 1 month for product A and 2 weeks for product B in the same order. Also, your customers are able to use the Shopify's checkout process with hundreds of payment methods. Moreover, it supports the viewing and cancellation of customers' recurring subscriptions with the magic link they receive in the email without needing customer registration. At last, Seal Subscriptions automatically sends customers invoices in their inbox.
Finally, choose to use this app and I'm sure that all of your former frustration with subscription will soon go away and replace with your complete control over the website.
Highlight features
Add a subscription widget next to add to cart button
Utilize mixed subscriptions in the same cart
Use Shopify's checkout process with hundreds of payment methods
Support viewing and cancellation of customers' recurring subscriptions
Automatically send customers invoices in their inbox
Price: Free plan available
Rating: 1 - 5.0 / 5
How Avada.io ranks Shopify Subscriptions apps list
These above 7 Subscriptions apps for Shopify are ranked based on the following criterias:
The ratings on Shopify App store
The app's rank on search engines
The prices and features
The app provider's reputation
Social media metrics such as Facebook, Twitter and Google +
Reviews and assessment by Avada.io
Top 7 Shopify Subscriptions Apps
Special thanks to all vendors which contributed the best 7 Shopify Subscriptions apps. We honestly recommend you to give every app above a try if possible. We create Shopify apps review series with the aim of helping Shopify online stores find the best Subscriptions for their website. All of the information on the review (including features, description, prices, and links) is collected from the vendor's website or their own published page/ selling channels.
The list of the 7 best Shopify Subscriptions apps is kept up-to-date on a regular basis by our team. Please feel free to reach us out if you have any questions related to this app review.
Don't see your app on the list? Wanna contribute more content to this review? Contact us
Comments for Subscriptions
---
---
People also searched for
shopify subscriptions apps

subscriptions apps for shopify
top subscriptions for shopify

top shopify subscriptions apps