Shopify Size Chart Apps 2020
8+ Best Shopify Size Chart Apps from hundreds of the Size Chart reviews in the market (Shopify Apps Store, Shopify Apps) as derived from Avada Commerce Ranking which is using Avada Commerce scores, rating reviews, search results, social metrics. The bellow reviews were picked manually by Avada Commerce experts, if your app about Size Chart does not include in the list, feel free to contact us. The best Size Chart app collection is ranked and result in August 2020, the price from $0. You find free, paid Size Chart apps or alternatives to Size Chart also. The Top 50+ Shopify Free Apps for Every Store.
8 Best Size Chart Apps for Shopify
Here is a list of 8 best Shopify Size Chart apps:
AVADA Size Chart by Avada commerce
AVADA Size Chart is an application from AVADA Commerce, which helps online stores reduce the returning rate with effective size guides.
AVADA Size Chart provides stores with 6 ready-to-use templates that they can apply instantly to their sites. And these templates are suitable for various types of products from Men's Shoes, Women's Top, to Men's Bottom, etc. In addition, the display of the size chart is fully customizable. You can upload images or videos to make the chart more eye-catching. You can also add icon, background color, Text color or even Overlay color to the chart without any difficulty. Besides, Floating or Inline-link size chart is available to display the size chart button. To make you even easier to make customization, AVADA Size Chart enables you to preview the setting of the size chart right at the backend. Thanks to this, you can easily decide whether you should apply Size chart to all products or just a few of them.
With Shopify Size Chart app, you can now solve one of the biggest questions of customers: "What size Am I?" What a great app! Plus, this app is totally free. So why don't you give it a try?
Highlight features
Offer 6 ready-to-use templates
Size chart display can be customized easily
Provide 3 options to apply to your products
Allow previewing all size chart settings
Floating/ Inline-link size chart available
Price: Free
Rating: 346 - 4.8 / 5
Size Matters by Eastside co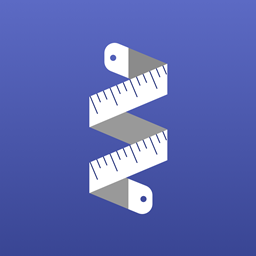 Would you like to display a simple guide table for your visitors? Do you want to attract more customers? Size matter is a great option for business wishing to improve store interface as well as bring the comfort to customers. The app provides a lot of amazing features. First of all, the admins of the stores can create a size chart on their own, which is based on the available information. Besides, admins can select other templates of the chart, change the background color to fit with companies' products. Second, the app allows creating an unlimited number of size tables so that customers do not feel uncomfortable when looking at the long text of information. With each size chart, admins can also add animation or transition to capture visitors' interest. Last but not least, Size matter offers a support team to give appropriate answers and solutions to your problems. Amazingly, the app is totally free to install. Hence, don't hesitate, download the app now!
Highlight features
Customize by CSS to fit with the stores
Generate unlimited number of size tables
Be able to seek for required sizes
Add tags on the photos
Update information via emails
Price: Free
Rating: 285 - 4.5 / 5
Ultimate Size Chart by Shine dezign infonet pvt ltd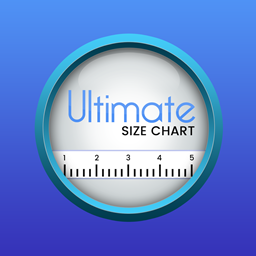 Ultimate size chart is developed by Shine Dezign infornet which is a company specializing in website creation and store improvement so, the app is ranked highly in businesses' trust in creating chances to increase the profit. Ultimate size chart provides online stores with amazing features. First, the app helps to generate size charts for each item to provide essential information for customers. These size charts include information about the size of products (size S, M, L), the colors of the items, the price and the discount codes ( if have). Second, admins of the shop can adjust the size chart based on your available data as well as change the templates which are pre-created in the gallery. Besides, you can also add some interesting animation when shoppers switch to other products or sizes, colors. Third, the app is easy to install. It requires no code input, hence spend a few minutes, you can use the app. Ultimate size chart offers users with a 30-free day trial, then you will pay $5.99 per month to experience the full package of the app.
Highlight features
Produce a lot of guide tables
Increase the rate of conversion
Customize the design and color of size charts
Provide CSV files to import size charts
Create tabbed sixe charts
Price: $5.99/month. 3-day free trial.
Rating: 41 - 5.0 / 5
Sitemap & NoIndex Manager by Orbis labs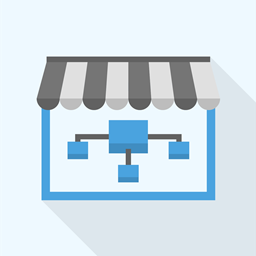 Would you like to post high-quality photos of your products? Do you want to build strong brand recognition in your customers' minds? Sitemap & NoIndex Manager is a great choice for you to deal with your concern. Sitemap Manager has received a lot of store admins' trust because of its distinctive features. First of all, the app can lead your visitors to go to other relevant links to your products namely blogs. They are places that you can post and write pieces of content about your products which extend the chances of reaching more customers. Second, Sitemap Manager also provides interesting tools for adjusting and resizing the images. The function allows you to upload a large number of images without causing the overload. Moreover, store admins can add tags about prices and discounts so that buyers know about the latest prices. Last but not least, the app requires no code installation. Just wait a few minutes to download, you can use it to create an effective marketing campaign. Amazingly, the price of the app is absolutely affordable, which is $1.99 per month. Don't hesitate, use the app now.
Highlight features
Control upon NoIndex and NoFlow
Manage sizes of XML for clothes
Allow to use URLs format
Support SEO function
Support multiplepages and pagination
Price: $1.99/month. 5-day free trial.
Rating: 40 - 5.0 / 5
Best Fit ‑ Global Size Charts by Relentless apps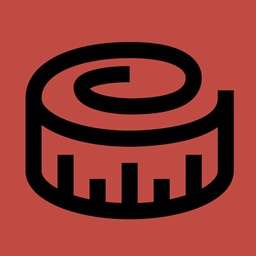 Best Fit ‑ Global Size Charts is an app designed by Relentless Apps with a view to creating beautiful size charts for all your products. With this app, you can create unlimited size charts for your products and customize them by adding titles, descriptions or images to make your store look professional, giving customer more confidence to make a purchase. In addition, instead of displaying every size chart for every product, you can display a link to your size chat in the correct product so that your customers can look at if they want, which helps reduce annoyance, improve shopping experience and increase customer satisfaction at the same time. Let install this app and recover your lost sales due to size problems!
Highlight features
Easily customizable size charts
Display a link to your size chat in your product
Choose the product or collection to show size chart
Add texts and images to size charts
Allow creating unlimited sizing charts and size guides
Price: Start from $0/month
Rating: 19 - 5.0 / 5
Size chart ‑ guide to fit by Sweet ecom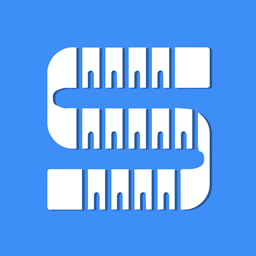 Would you like to display a simple guide table for your visitors? Do you want to attract more customers? Size chart-guide to fit is a great option for business wishing to improve store interface as well as bring the comfort to customers. The app offers a lot of awesome characteristics. First, Size chart emphasizes guide tables for shoppers to help them have essential information about the products that they want to buy. These charts are designed with beautiful templates that stores' admins can use. Moreover, the information display on the guide charts is also equipped with stunning transitions so that buyers would feel great when visiting your website. Second, the app requires no technical skills to install, just follow the instruction and do simple steps, you can use the Size Chart. Last but not least, the app provides the support team to assist managers in answering frequently asked questions and giving appropriate solutions if you have any troubles in the setting. With $4.99 per month, your internet-based shops can upgrade store design and attract more customers.
Highlight features
Require no code installation
Create tables with units conversation
Give information of actual size
Edit picutres via available templates
Show size charts on home page
Price: $4.99/month. 7-day free trial.
Rating: 10 - 4.9 / 5
Size Chart Popup by Onjection labs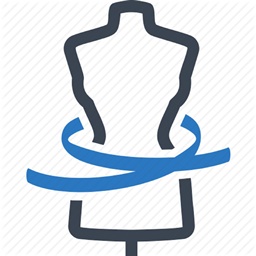 When running an online fashion business, the hardest part is to convince the customers to buy your products as they will think the products will not match their sizes. The struggle is now solved with Size Chart Popup by Onjection Labs. With Size Chart Popup, the customers can choose the right size that will fit their body easily just by entering their measurements, in cm or inches. By following your customers' needs, Size Chart Popup will bring the customers exactly what they want to wear in the best fitted size, so that the clients can make a well-informed decision that leads to lower return rates. To reduce the amount of work you have to carry, Size Chart Popup will configure each product's own chart and will even show customers the sizes differences in each country so that they will have a better view of what they have to do to find the best size to fit. Custom sizes measurement is also not a problem anymore because Size Chart Popup will configure it up for you at no time. If you want your store to be the best clothing supply ever, install Size Chart Popup and get your own 5-day free trial!
Highlight features
Calculates the right dress size
Measurements can be set in cm or inches
Configure chart for every product individually
Display sizes in different countries
Easily configure custom measurements
Price: $7.99/month. 5-day free trial.
Rating: 7 - 3.4 / 5
Height & Weight by Seezer apps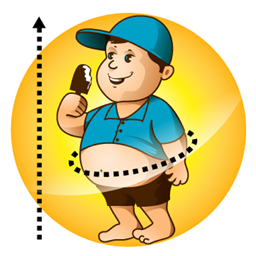 Height & Weight by Seezer Apps is a Shopify app designed to make your customers' online fitting possible. Getting rid of the confusing size charts, the app lets your customers enter their height and weight, then calculates their most recommended size automatically and shows them a note. The results are as accurate as possible as the app developers try to cover more and more types of measurement. Plus, customers could choose to save their measurements for future shopping.
Highlight features
Get rid of confusing size charts
Automatically tell customers products size that fit them with the measurements they enter
Accurate results that fit different types of measurement
Support both metric and imperial measurements
Save measurements for future shopping
Price: $9.90/month. 14-day free trial.
Rating: 4 - 5.0 / 5
How Avada.io ranks Shopify Size Chart apps list
These above 8 Size Chart apps for Shopify are ranked based on the following criterias:
The ratings on Shopify App store
The app's rank on search engines
The prices and features
The app provider's reputation
Social media metrics such as Facebook, Twitter and Google +
Reviews and assessment by Avada.io
Top 8 Shopify Size Chart Apps
Special thanks to all vendors which contributed the best 8 Shopify Size Chart apps. We honestly recommend you to give every app above a try if possible. We create Shopify apps review series with the aim of helping Shopify online stores find the best Size Chart for their website. All of the information on the review (including features, description, prices, and links) is collected from the vendor's website or their own published page/ selling channels.
The list of the 8 best Shopify Size Chart apps is kept up-to-date on a regular basis by our team. Please feel free to reach us out if you have any questions related to this app review.
Don't see your app on the list? Wanna contribute more content to this review? Contact us
People also searched for
shopify size chart app
size chart app shopify
size chart shopify app
best size chart app for shopify
shopify size chart

size chart creator
create size chart online
create size chart template
size chart shopify
create size chart
fit finder shopify

shopify size guide
size guide shopify
how to add size chart in shopify
shopify sizing chart
shopify size chart popup