Shopify Returns Management - RMA Apps 2020
8+ Best Shopify Returns Management - RMA Apps from hundreds of the Returns Management - RMA reviews in the market (Shopify Apps Store, Shopify Apps) as derived from Avada Commerce Ranking which is using Avada Commerce scores, rating reviews, search results, social metrics. The bellow reviews were picked manually by Avada Commerce experts, if your app about Returns Management - RMA does not include in the list, feel free to contact us. The best Returns Management - RMA app collection is ranked and result in July 2020, the price from $0. You find free, paid Returns Management - RMA apps or alternatives to Returns Management - RMA also. The Top 50+ Shopify Free Apps for Every Store.
8 Best Returns Management - RMA Apps for Shopify
Here is a list of 8 best Shopify Returns Management - RMA apps:
AfterShip Returns Center by Aftership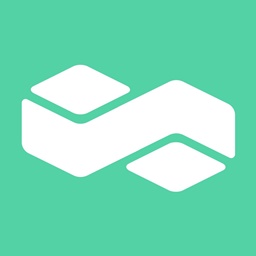 Creating a satisfied post-purchase experience and increase the number of repurchases is always the mission of any businesses. AfterShip Return Center will be a suitable option for internet-based stores to optimize marketing and increase the profit. AfterShip provides a lot of great features. First, the app helps customers confirm their return requests in a few clicks without sending emails. You don't need to make a returning form but set a few choices so that you can control the number of returned items. Besides, solutions are recommended to clarify the return procedure such as refund to the original payment method, return to store credit and exchange. Last but not least, automation rules are equipped with a view to reducing the risk of return. The 14-day free trial is available and after that, you can choose one out of four packages: starter (free to install), essential ($9 per month), growth ($29 per month) and pro ($99 per month).
Highlight features
Confirm return requests without email
Establish automated notifications
Ensure exchange and refund in a timely manner
Manage the number of returns via a portal system
Provide prepaid shipping labels
Price: Free plan available. 14-day free trial. Additional charges may apply.
Rating: 837 - 4.7 / 5
Bold Returns by Bold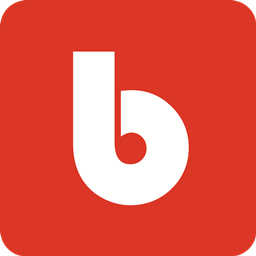 It is true that there are a lot of ways to improve the quality of the marketing campaign in which maximizing customer support and shipping worth considering. Therefore, Bold Return is designed with a view to upgrading your companies' return procedure. Bold helps enterprises implement reimburse effectively and offer automation platform by establishing a lot of distinctive features. The app allows managers of businesses to create a time-saving return system by setting clear regulations. Some rules are the length of time in which customers can pay products back, for instance, buyers are not allowed to give t-shirts back after 30 days of purchase. In addition, Bold assists in customizing the languages and updating consistently the status of the return. Because Bold tries to reach more international customers, setting a wide range of languages is a great way to create a convenient experience. Another interesting thing is that the app can generate shipping labels with UPS so that customers don't need to step out of their home but still give the refund. It is offered $19.99 per month to use the full app. So, use the app now!
Highlight features
Create a time-saving return process
Offer an approachable portal to track the returns
Provide the transparent return policy
Customize the interface in languages, status
Generate shipping labels with UPS
Price: $19.99/month. 30-day free trial.
Rating: 118 - 4.3 / 5
Returnly Returns & Exchanges by Returnly technologies, inc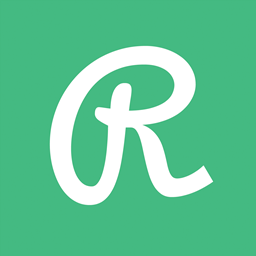 Online marketing is more successful when your internet-based stores capture more customers' interest and maintain the high number of repurchase. First, Returnly improves the quality of your email marketing system. The app establishes schedule product return operation. Merchants can choose a specific date to receive the refunds. Moreover, end-to-end return management is available to control your store's logistics information. Second, a customer is able to exchange goods in an easier method. The app provides self-service return system so that buyers don't need to wait to confirm their returns, they can do these steps on their own. Third, the app integrates with other software which is frequently used in the U.S and Canada. These regions have the high-end technological level, hence Returnly also meets all demands of technological issues. The app offers a 7-day free trial, and after that, you can choose the suitable package: ACE ($59 per month) and business ($149 per month). Why don't use the app right now?
Highlight features
Schedule product returns operations
Offer self-service return system
Allow buyers to exchange goods in a easier method
Be available in the U.S and Canada
Use Robust Analytics
Price: From $9/month. 7-day free trial. Additional charges may apply.
Rating: 26 - 3.7 / 5
Rich Returns by Rich-commerce
Rich Returns is a management software. This app will support your store build exclusively for Shopify as well as Shopify Plus merchants.
With Rich Returns, it dramatically lower it slowly and value for handling returns while turning a terrific returns center revel in for your clients. This return management portal & RMA software works like magic. Provide your customers a brilliant put up-buy revel in. Free up help inquiries through providing a self-service go back choice to your customers. So clients find it irresistible. The installation is so quick with the set up in five minutes. It's customizable on your logo and hosted on our sturdy platform. Moreover, this app connects with more than 50 vendors around the sector.
With pricing as flexible because it receives. Issue Pre-Paid go back labels for your clients for a seamless experience. You should download and install this app to design your store. It will appear more attractive.
Highlight features
Support to built exclusively for Shopify
Can create Pre-Paid return labels
Provide analytics dashboards
Can exclude products
Offer custom return period
Price: $9/month
Rating: 19 - 4.9 / 5
Automated RMAs and Returns by Gunpowder and graphite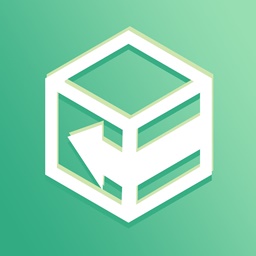 Customer support and shipping procedure are becoming more and more significant because it can be competitive advantages of online stores. Automated RMAs and Returns is definitely a great option. With the 30-day free trial and $19.95 per month, internet-based stores can take advantage of all amazing features. First of all, Automated RMAs and Returns empowers customers to make their decisions in returning products. Besides, buyers can be sent pre-paid labels and confirmation notifications immediately so that they don't need to wait, their satisfaction will be enhanced. Second, the app connects with more than 100 shopping carriers across the world. Last but not least, to create the effective workflow, Automated RMAs use Dashboard which is easy to use but generate great results. Why don't you use the app right now to bring the comfortable feeling to your merchants?
Highlight features
Request return without time-consuming
Produce prepaid labels for buyers' convenience
Control the number of returns on Dashboard
Connect with more than 100 shopping deliveries
Customize valid return window
Price: $19.95/month. 30-day free trial.
Rating: 9 - 4.6 / 5
Clicksit Return Center by Clicksit app limited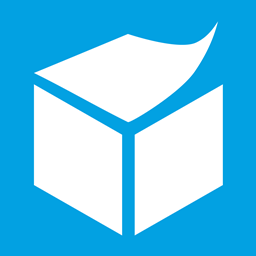 Clicksit Return Center is developed by clicksit app limited which is a company specializing in website creation and store improvement so, the app is ranked highly in businesses' trust in creating chances to increase the profit and enhancing customer's satisfaction. Clicksit Return provides online stores with amazing features. First, the app establishes the CollectPlus foundation which helps to set transparent regulations. Thanks to the regulation, your businesses can establish the standard of accepting the returned goods or else you will be in a mess. Second, admins of the shop can control the returns whether they are come to hand of purchasers or not via the confirmation emails. Besides, in the email, you can ensure that buyers' bills don't include the additional charge, hence customers would trust in your stores. Third, the app is easy to install. It requires no code input, hence spend a few minutes, you can use the app. Amazingly, clicksit return center is absolutely free. With a free app, you can generate much more profit, why don't use the app right now?
Highlight features
Assure no additional charge for returned goods
Offer clear return policies
Provide CollectPlus returns
Control the number of returns
Send emails to get customers' confirm about the return
Price: Start from $0/month
Rating: 8 - 5.0 / 5
Support Tickets Plus by Jonathan garber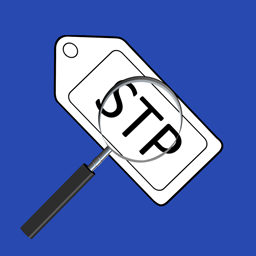 Do you want to develop a system of booking in advance for your stores? Your stores would like to issue tickets for customers? Support Ticket Plus can be a great choice for you. First of all, the app helps you to receive and manage the number of customer's orders for tickets. Therefore, you can estimate the revenue you make in a particular of time and control the demand, especially in peak season. Besides, the ticket that customers book in advance allows them to add further services relating to beverage or popcorn. This function is supported by RMA. Second, managers can review files, shipping labels and merchants' comment on your system so that you can improve more. Thanks to Support Ticket Plus, you can find out merchants' needs and desire, then offer them with suitable service. Last but not least, the app would display terms and regulations relating to booking tickets on your store. The term would discuss on the condition of return or cancel the ticket, which assists you in avoiding the chaos. After downloading the app, you can use it in 7 days for free. After that, you will choose one in four packages: 5 active tickets ($15 per month), 10 active tickets ($30 per month), 15 active tickets ($45 per month) and 20 active tickets ($60 active tickets).
Highlight features
Receive customer's order for a ticket
Allow buyers to choose other items
Provide buyers with Tickets right
Review files, shipping labels and comments
Connect with Endicia Shipping Labels
Price: From $15/month. 7-day free trial. Additional charges may apply.
Rating: 5 - 4.2 / 5
Customer Order Management by Webkul software pvt ltd
With the Customer Order Management App, you can allow your clients to manipulate their Shopify orders. It includes the options for clients to send the request to go back, alternate or cancel the orders. They are able to reorder any in their previous purchases and acquire a reduction.
Using this app, you can also offer a choice on your customers to request for order invoices and additionally request to alternate their shipping deal with. Order lookup functionality will also be provided for your customers in case their money owed is disabled. Clients can request for Order invoice and request to trade their transport deal with. Besides, order lookup capability for the customers and now have a choice to request for converting transport deal with. Customers can efficiently control their orders by reordering their preceding buy and get a reduction on it.
You can install this powerful app to experience more and bring about a fantastic tool for your clients.
Highlight features
Support to manage the order in Shopify
Allow your customers to send RMA
Your clients can reorder their previous purchases
Can request for Order Invoice
Can request to change their shipping address
Price: $15/month
Rating: 2 - 3.0 / 5
How Avada.io ranks Shopify Returns Management - RMA apps list
These above 8 Returns Management - RMA apps for Shopify are ranked based on the following criterias:
The ratings on Shopify App store
The app's rank on search engines
The prices and features
The app provider's reputation
Social media metrics such as Facebook, Twitter and Google +
Reviews and assessment by Avada.io
Top 8 Shopify Returns Management - RMA Apps
Special thanks to all vendors which contributed the best 8 Shopify Returns Management - RMA apps. We honestly recommend you to give every app above a try if possible. We create Shopify apps review series with the aim of helping Shopify online stores find the best Returns Management - RMA for their website. All of the information on the review (including features, description, prices, and links) is collected from the vendor's website or their own published page/ selling channels.
The list of the 8 best Shopify Returns Management - RMA apps is kept up-to-date on a regular basis by our team. Please feel free to reach us out if you have any questions related to this app review.
Don't see your app on the list? Wanna contribute more content to this review? Contact us
Comments for Returns Management - RMA
---
---
People also searched for
shopify return management apps

return management apps for shopify
top return management for shopify

top shopify return management apps