Best Shopify Profit tracker Apps
Top 9 Best Shopify Profit tracker Apps in 2023
9+ Best Shopify Profit tracker Apps from hundreds of the Profit tracker reviews in the market (Shopify Apps Store, Shopify Apps) as derived from AVADA Commerce Ranking which is using AVADA Commerce scores, rating reviews, search results, social metrics. The bellow reviews were picked manually by AVADA Commerce experts, if your app about Profit tracker does not include in the list, feel free to contact us. The best Profit tracker app collection is ranked and result in September 2023, the price from $0. You find free, paid Profit tracker apps or alternatives to Profit tracker also. The Top 50+ Shopify Free Apps for Every Store.
Quick Comparisons of the Best Shopify Profit tracker Apps
| # | App Name | Vendor | Pricing | Rating | Image | Action |
| --- | --- | --- | --- | --- | --- | --- |
| 1 | SimplyCost | Zapfor Solutions | $4.99/month. 14-day free trial. | 4.8/5 ⭐️ | | Get app! |
| 2 | TrueProfit ‑ Profit Tracking | OneCommerce | $25/month | 4.9/5 ⭐️ | | Get app! |
| 3 | BeProfit Profit Calc & Reports | Become | Starting at $25/month. 14-day free trial. Free plan available. | 4.9/5 ⭐️ | | Get app! |
| 4 | Lifetimely: Profit & LTV | Lifetimely.io | $19/month | 5.0/5 ⭐️ | | Get app! |
| 5 | Delirious Profit | Delirious Apps | $5/month. 7-day free trial. | 4.7/5 ⭐️ | | Get app! |
| 6 | Profiteer ‑ Cost of Goods Sold | Resistor Software | From $15/month. 3-day free trial. | 4.7/5 ⭐️ | | Get app! |
| 7 | Accountify: Real Time Profit | Accountify Apps | 0 | 4.5/5 ⭐️ | | Get app! |
| 8 | ProfitWise | Push Automated Commerce | $9.95/month. 14-day free trial. | 5.0/5 ⭐️ | | Get app! |
| 9 | FlatPrice Profit | Flat Price Apps | $4.99/month. 30-day free trial. | 0.0/5 ⭐️ | | Get app! |
Top 9 Best Profit tracker Apps for Shopify stores:
Here is a list of 9 best Shopify Profit tracker apps:
SimplyCost by Zapfor solutions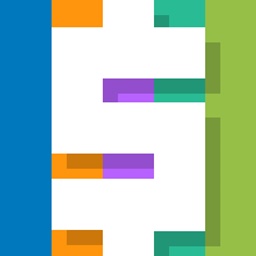 Used by more 2000 Shopify stores, the SimplyCost app is one of the best solutions for the online traders to add cost price. Moreover, this SimplyCost app provides the users with the most effective tool to calculate the essential information Cost Of Goods Sold (COGS). In addition, with the accurate profit and revenue calculation, the store owners can make the best decisions about discounts, refunds, shipping. Understanding more about the sales, products, variants, vendors, and inventory, the store owners will easily succeed in their business. This SimplyCost app is also considered as an amazing reports maker for the online sellers to manage them with just a few steps. Last but not least, this app gives the customers the best impression by customizable layouts
Highlight features
Add cost price to your Shopify store
Automatically calculate the profit
Support the financial reports through historical data
Decrease the wasting time on adding infomation to your store
Support to manage your cost and orders
Price: $4.99/month. 14-day free trial.
Rating:4.8 / 5
TrueProfit ‑ Profit Tracking by Onecommerce
True Profit - Profit Tracking by OneCommerce is a financial analytics app that allows monitoring of your total expenses. When installed, you can add and manipulate the GOCS which are spending, shipping cost, Transaction fees, or profit of every product.
Without a doubt enter COGS manually, or estimate it as a percentage of the sale charge. This cost can continually be updated later. Besides, you can sync Fb & Google ad spending in real time. Let it appear in your store, so the customer will buy more through sharing items with social friends. Moreover, this app uploads a flat rate or sets superior delivery guidelines based totally on nations and merchandise. Once you have finished putting in place your value shape, all elements could be robotically taken into consideration to give you a real profit evaluation - without a spreadsheet.
This app will support your store without difficulty to reveal your income with our cellular app. You can use the trial for 14 days to explore more.
Highlight features
Know more about your true profit
Can monitor all your costs
Can monitor whenever,wherever
Automate your profit calculation
Request simple setup
Price: $25/month
Rating:4.9 / 5
BeProfit Profit Calc & Reports by Become
Do you know how much you're really making? The BeProfit app is Shopify's #1 profit calculator app, providing an all-in-one analytics dashboard to track and analyze lifetime profits and expenses, including costs of production, shipping, ad spend, taxes, fees and many more. BeProfit turns complex data into easy-to-understand charts and graphs, allowing Shopify sellers to make data-driven decisions and stay on top of their business metrics at any time. The app is rich in features, including the option to create, share and export different types of custom reports, or use predefined report templates; it also integrates with all your ad platforms to give you a clear picture of the performance of your marketing efforts and ROAS.
Highlight features
Discover your true business profits
Track all your expenses in one place
Replace spreadsheets with intuitive charts and graphs
Create, share and export reports
Calculate your Customer Lifetime Value
Enjoy excellent customer support
Price: Starting at $25/month. 14-day free trial. Free plan available.
Rating:4.9 / 5
Lifetimely: Profit & LTV by lifetimely.io
Lifetimely app is an advanced analytics toolkit for Shopify. It helps you easily tune your purchaser lifetime cost and the way your satisfactory clients behave. Effortlessly track your client lifetime value and repurchase rate.
Examine how your first-rate customers behave. Song your real-time profitability by way of monitoring Shopify facts, delivery, value and advertising, and marketing such as Facebook, Google, which are all underneath the same roof. A perfect tool for subscription analytics. Bring all the critical price data collectively below one roof: income records, the fee of goods bought (COGS), marketing spend (Facebook & Google ads), and finalized shipping charges. Look past a client's first buy. Get a lifetime value evaluation and find out how tons your clients are worth to you over time. Reports are segmentable with the aid of series or discount which locate your maximum valuable purchaser segments.
When installed, you analyze your profit correctly. No more time-wasting or spreadsheets.
Highlight features
Can track customer lifetime value
Analyze the customer behave
Can track your real-time profitability
Can automatically pull order
Support to connect and pull cost data
Price: $19/month
Rating:5.0 / 5
Delirious Profit by Delirious apps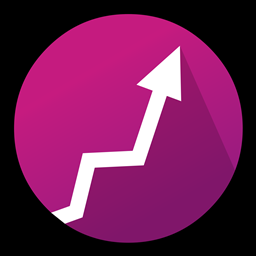 The Shopify store owners will no longer waste too much time on calculating the profit and the sales with the Delirious Profit app. The Shopify online sellers can focus on their value-adding activities instead of adding the cost prices to their to-do list. By the Delirious Profit app, the cost price (COGS) will be accurately calculated in the nick of time. besides, the users can add more variants automatically to show the margin. Another effective feature is that the admins can generate reports in just a few clicks to make the comparison between the last-year profits and they can retarget the marketing strategies. In addition, the Delirious Profit is extremely easy to set up, which allows all the Shopify store owners with no coding knowledge. Besides, this app also supports the customers have better shopping experiences with the responsive products images, better information.
Highlight features
Automatically install and update
Provide range of reports
Easy to add the COGS to your variants
Analyze the profitability in different reports
Support ShipStation
Price: $5/month. 7-day free trial.
Rating:4.7 / 5
Profiteer ‑ Cost of Goods Sold by Resistor software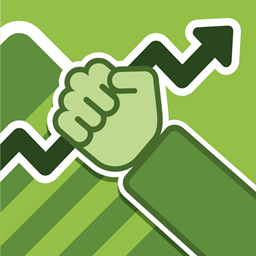 The Shopify app providers always update with the latest trending, which is the reason why the Profiteer - Cost of Goods Sold was developed to help the online traders to maximize their profit by the simple and free process. By calculating the costs easily, this Profiteer Cost of Goods Sold app is perfectly suitable for multiple-purpose shops which want to increase the sales by adding second value. All the reports about profit and margins will be available whenever the users want. Moreover, it is easy for the store owners to track as well as edit the costs support reports showing in the profitable items sold. Especially, this Profiteer App enables importing and exporting of pricing of the bulk of product at a shot of time.
Highlight features
Account the unsold inventory and profits
Easy to change prices and information of products
Activate the multiple reports
Provide the discount options to customers to boost sales
Support to export your inventory
Price: From $15/month. 3-day free trial.
Rating:4.7 / 5
Accountify: Real Time Profit by Accountify apps
Accountify app offers you the statistics you need to speedy and as it should examine your save's profitability.
One of the exciting features that this Accountify app may mechanically pull on your Facebook advert spend. Google ad spend could be launched with the subsequent update Product price, shipping value and transaction expenses. These are your variable fees, the charges incurred while a sale is made. And every other expense, for example, digital assistants, pc purchases, business licenses, etc. You may import your subscription fees for Shopify and other apps with a few clicks of the mouse. Effortlessly analyze how plenty of income you made on every order. You can drill down and see the profitability of each product. Moreover, it also provides a quick type of product by profitability, sales, collections, and extra.
Giving you the records you need about the products you're promoting. So you can quickly calculate your profit as well as each order easily with Accountify.
Highlight features
Can quickly analyze your profit
Easily integrate your Facebook ads, Google ads
Can track your real-time profitability
Can analyze each order
Support to import your subscription expenses
Price: 0
Rating:4.5 / 5
ProfitWise by Push automated commerce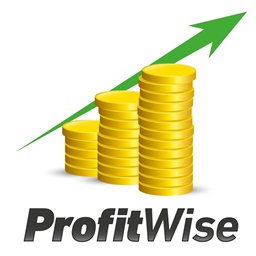 With a ton of effective features, the ProfitWise that enables maximizing the Shopify store owner's profit by empowering their stores with the best tools. This Shopify app will help the online sellers know clearly about the Cost of Goods Sold for single product variants. Therefore, it is easy for them to calculate their profit and make the best decision to optimize their store's sales. Moreover, this app also allows the store owners to edit they are a bulk of COGSs at once, so it will save much of the time for them to develop their products. In addition, with the Powerful Filter Editor, the app users can view the data from the admin pages with the best and specific view in different attributes such as about their types, vendors, products or variants. Last but not least, it is easy for them to export any information into CSV file to save, to edit it in Excel or other software.
Highlight features
Enable valuing the inventory products
Allow the users to calculate the profit easily
Provide powerful filters such as types, vendors, or SKU
Easy to define Cost of Goods for each variant
Support to avoid duplicating entries in reports
Price: $9.95/month. 14-day free trial.
Rating:5.0 / 5
FlatPrice Profit by Flat price apps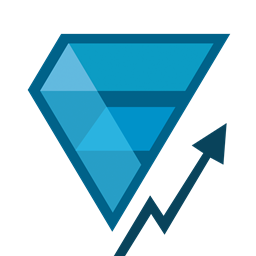 Considered as one of the best automatically responsive app, the FlatPrice Profit app is suitable for various Shopify stores. This FlatPrice Profit works perfectly on different screens, so it brings the best impression about the store to their customers. It is totally easy for the users to manage product costs COG, to track and control the profitability at different categories and product levels. Moreover, this app allows the users to upload the Product Costs by CSV or input the products COGs. The FlatPrice Profit also helps the store owners to understand clearly about detailed costs such as processing fees, packaging, and labor. Besides, with a snapshot, the users can boost the sales by showing the current inventory mix, recent products as well as the top products. This app also allows the users to quickly access and edit the most favorite report by the preview.
Highlight features
Calculate the inventory value
Enable dwnload reports to share
Upload bulk of costs
Track the human errors
Support to manage your profits
Price: $4.99/month. 30-day free trial.
Rating:0.0 / 5
How AVADA.io ranks Shopify Profit tracker apps list
These above 9 Profit tracker apps for Shopify are ranked based on the following criterias:
The ratings on Shopify App store
The app's rank on search engines
The prices and features
The app provider's reputation
Social media metrics such as Facebook, Twitter and Google +
Reviews and assessment by AVADA.io
Top 9 Shopify Profit tracker Apps
Special thanks to all vendors which contributed the best 9 Shopify Profit tracker apps. We honestly recommend you to give every app above a try if possible. We create Shopify apps review series with the aim of helping Shopify online stores find the best Profit tracker for their website. All of the information on the review (including features, description, prices, and links) is collected from the vendor's website or their own published page/ selling channels.
The list of the 9 best Shopify Profit tracker apps is kept up-to-date on a regular basis by our team. Please feel free to reach us out if you have any questions related to this app review.
Don't see your app on the list? Wanna contribute more content to this review? Contact us
People also searched for
shopify profit tracker apps

profit tracker apps for shopify
top profit tracker for shopify

top shopify profit tracker apps