Shopify Product Filter Apps 2020
8+ Best Shopify Product Filter Apps from hundreds of the Product Filter reviews in the market (Shopify Apps Store, Shopify Apps) as derived from Avada Commerce Ranking which is using Avada Commerce scores, rating reviews, search results, social metrics. The bellow reviews were picked manually by Avada Commerce experts, if your app about Product Filter does not include in the list, feel free to contact us. The best Product Filter app collection is ranked and result in July 2020, the price from $0. You find free, paid Product Filter apps or alternatives to Product Filter also. The Top 50+ Shopify Free Apps for Every Store.
8 Best Product Filter Apps for Shopify
Here is a list of 8 best Shopify Product Filter apps:
Instant Search + by Fast simon, inc.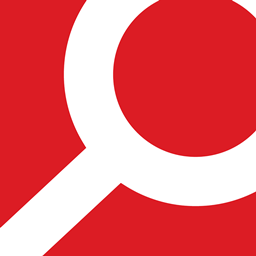 Instant Search + designed by Fast Simon, Inc. is an app which helps you improve your search and merchandising in order to enhance the conversion of your store. This app offers various useful features to boost conversion. Firstly, when customers search for some products, the result will appear instantly and also engage customers from the first character that they entered. It would help your customers search for products faster which could improve their shopping experience. Even if they mistype the words, this app can help them correct those words in the blink of an eye and give them the correct results. Besides, you can also increase the conversion of browsing shoppers by using the same filters in search and collections. In addition, with this app, you can merchandise the products that you want to sell. You only need to set the rules on product placement in search, collections, and recommendations and this app will help you match it with shopper intent. Install today to experience this app for free.
Highlight features
Advanced Search App, Filters, Merchandising used by Top Brands
Display results from the first character that shoppers type
Allows setting rules for search, collections, and recommendation
Provides results even when customers misspell
Auto-generated Search Filters, Quick View, Add-To-Cart and Badging
Offers shoppers with visual experiences
Price: Free plan available. 30-day free trial. Additional charges may apply.
Rating: 604 - 4.9 / 5
Product Filter & Search by Boostcommerce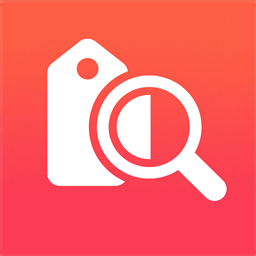 Product Filter & Search, which is developed by BoostCommerce team, is a helpful tool for all e-commerce store owners to provide the best search and navigation experience for your customers. With multiple filtering options and advanced features provided in this app, the search results will be more accurate, which helps to keep them from bouncing off your site. Also, the results will appear immediately while typing with spell-check and auto-correcting. Therefore, you can save time for your customers while your sales are increasing. In addition, Product Filter & Search updates product, catalog in real-time and provides support for up to one million products to suit your store size. On top of that, this wonderful application offers mobile optimization on all mobile devices and with excellent UX/UI. With just only one click to install, no coding knowledge required, you can start improving your service on your site immediately. Explore more advantages from Product Filter & Search with a 14-day free trial!
Highlight features
Get the wanted results with multiple filtering options
Save customers' time with advanced search and suggestions
Get the result instantly while typing with spell-check, auto-correction
Provide support for 1 million products in your store
Require no changes in the designs with popular Shopify themes
Price: From $19/month. 14-day free trial. Additional charges may apply.
Rating: 545 - 4.9 / 5
Smart Product Filter & Search by Globo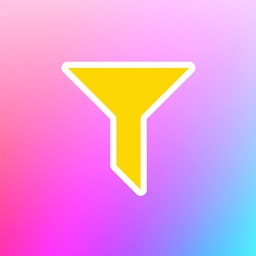 Sometimes it is hard for consumers to find their favorite products due to a large number of items on your store website, Smart Product Filter will provide your customers with a solution to address this problem. This app allows you to create multiple product filters or in other words you can use a filter for a collection and use another for the others. You can set the order for the filters as well, for example, you can filter products which has size L and then colors blue. It is also available to share the filter results via URL that it is easy for buyers to share it with their friends. The app also supports three filter layouts then you can choose and change between them to bring consumers with different feelings. There are even more amazing features that you can experience by trying out for free for 21 days and pay $4.9/month for later uses.
Highlight features
Allow users to create multiple product filters
Let clients share filter results through URL
3 filter layouts are supported
Display available options only
Available to group multiple values into one
Price: From $4.90/month. 21-day free trial. Additional charges may apply.
Rating: 166 - 4.3 / 5
Power Tools Suite by Power tools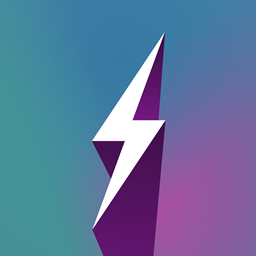 Power Tools Suite is an app which brings you the features of 10 different apps. When you use this software, it will allow you to show your best-seller items on the top of the page then the probability the visitors will buy them is higher. Moreover, this tool will automatically hide the products which are out-of-stock with then it is easy for you to control the inventory or the sold out items. Besides, you can arrange the products in the order that you want or put it randomly. You can set the order fixed for every page on your website as well. Another interesting point is that you can set the time-based promotions for your products, for example, you can keep the price for a shirt on your store at $10 for one week then it will automatically back to the normal price after this time range and you don't need to edit the price individually and manually for each item. You can discover the full features of this app by using the trial version for free for 14-day then pay $15.99/month for later uses.
Highlight features
Boost your store with all the Power Tools Apps in one!
Display the best products first
Automatically hide sold out products
Available to customize tags in bulk
Easy to set time-based pricing
Allow clients so filter by product's attributes
Price: $15.99/month. 14-day free trial.
Rating: 151 - 5.0 / 5
Filter Menu by Power tools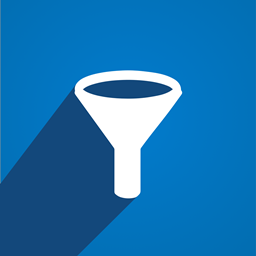 Filter Menu by Power Tools developed by Power Tools focuses on promoting your navigation as well as conversion with the collection filters. In fact, the app allows you to improve your store navigation because it is well designed based on the leading retailers such as Ebay or Amazon, which provides customers with amazing shopping experiences and boost up the conversion rates as well. In addition, you can maintain the hands-free filter so that you can receive the full experience of the filter menu. At the same time, the "tag sync" feature can maintain and sort your own filter menus. Moreover, you can filter options flexibly, which means that filters are created based on brand, price, types or variants, including color, size, tags or collection. Take note that when you use a native theme, the app's supporting theme can tailor the app under your requirements. With only 14 days of free trial and easy installation, you can get started today without coding. In case you have any trouble, the app's supporting team is willing to listen to you and aid you support at any time.
Highlight features
Get navigation optimized by creating, change and maintaining filter menus
Streamline customers' shopping experience to promote conversion
Boost up store navigation
Provide users with flexbible filter selection
Easily install with a single click to save users'time and money
Price: $14.99/month. 14-day free trial.
Rating: 91 - 4.9 / 5
Product Lookup Form by Elastic soft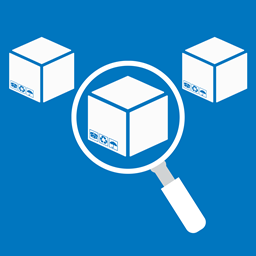 As the name of the app suggests, Product Lookup Form is an app providing users with a tool to find the products they want easier. Particularly, once you install this app, it will allow you to set up forms with some supported elements or inputs then your consumers can use these filters to look for the item they want. For the unpublished forms, you can see their previews first to see how they works and released later when you are satisfied. Besides, it is simple to customize the layout of the form and search results that you can adjust it to follow your rules. The software also let your consumers use the filter feature in a specific collection. It is available for you to edit the form elements and their labels after publishing. Another plus of this app is that you don't need to pay any fee to use it then you can take this advantage and try its amazing features.
Highlight features
Let users generate forms with supported filter elements/generic inputs
Available to preview the unpublished form
Easy to change the layout for the form and search results
Allow clients to filter inside a specific collection
Able to customize the form elements, labels
Price: Free
Rating: 45 - 4.8 / 5
TURBO Product Filter by Apolomultimedia.com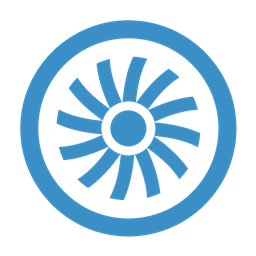 With TURBO Product Filter made by Apolomultimedia.com, you will be able to discover a whole new world of smart product filtering. TURBO Product Filter provides you 5 apps to filter your collection to the fullest so that you can effectively improve your collection page and the browsing experience, in order to boost sales. Otherwise, the apps provided by TURBO Product Filter give the customers a smart and fast search engine so that they can search for the products they want so fast, right on the collection page. More than that, customers can save their time shopping at your store as TURBO Product Filter provides a mouseover popup on the collection page, and the customers can even buy your products or update the cart on the collection page with TURBO Product Filter. Get your own 5-apps pack and a 7-day free trial by installing TURBO Product Filter.
Highlight features
Product Filter + Search + Quick View + Sticky Cart + Badges
Filter your collection page with 5 apps
Reduce searching time
Reduce shopping time
Gives a smart and fast search engine
Improve collection page to boost sales
Price: From $6/month. 7-day free trial.
Rating: 36 - 5.0 / 5
Variant Filter by Power tools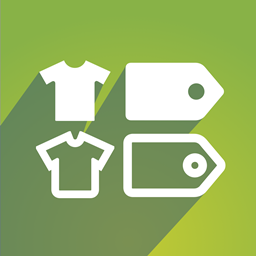 As suggested by the name of the app, Variant Filter by Power Tools is software providing you with filtering as the main feature. Particularly, when you use this app, it let you filter products by variants such as size, color, etc. or in other words, it adds tags to items depending on what variants are in stock. Moreover, it will automatically exclude out-of-stock variants then it is more convenient for your consumers to find their favorite items and your filtering is ensured to be up-to-date. You don't have to change the theme settings or other options to use this app, with some simple steps and you can install as well as run this software. If you are still hesitating to use this tool, you can take a trial of 14-day for free to experience its functions and decide to use it or not later.
Highlight features
Add tags for in-stock items
Automatically exclude the tag from out-of-stock variants
No required of changing theme code
Function well when combining with Filter Menu or Popular Sort
Easy to use even for beginner
Price: $9.99/month. 14-day free trial.
Rating: - 0.0 / 5
How Avada.io ranks Shopify Product Filter apps list
These above 8 Product Filter apps for Shopify are ranked based on the following criterias:
The ratings on Shopify App store
The app's rank on search engines
The prices and features
The app provider's reputation
Social media metrics such as Facebook, Twitter and Google +
Reviews and assessment by Avada.io
Top 8 Shopify Product Filter Apps
Special thanks to all vendors which contributed the best 8 Shopify Product Filter apps. We honestly recommend you to give every app above a try if possible. We create Shopify apps review series with the aim of helping Shopify online stores find the best Product Filter for their website. All of the information on the review (including features, description, prices, and links) is collected from the vendor's website or their own published page/ selling channels.
The list of the 8 best Shopify Product Filter apps is kept up-to-date on a regular basis by our team. Please feel free to reach us out if you have any questions related to this app review.
Don't see your app on the list? Wanna contribute more content to this review? Contact us
Comments for Product Filter
---
---
People also searched for
shopify sidebar filter app free
shopify filter app
shopify product filter app
shopify filter app free

shopify product filter
shopify sidebar filter app
product filter app shopify
shopify collection filter app
shopify product filter sidebar

shopify filter by price app
product filter and search shopify
shopify filter products app
filter products by variants shopify